Are you looking for tips and resources that will make your life easier and safer while travelling and hiking in Greece?
This series of articles helps you plan your trip and get acquainted with the local customs of Greece.
Plaka Athens: An Athenian's Guide to the Best Boutique Hotels
Athens, the capital of Greece, is a large city of over 4 million people and has quite a few varying neighbourhoods. One of the most famous areas in central Athens is Plaka, a uniquely beautiful place sitting around Greece's most prominent Landmark: The Acropolis Hill!
The Best Budget Santorini Hotels: Summer 2021
This post is focused on the best budget Santorini hotels with short introductions of the villages they are located and the best attributes of the hotels.
The Complete Greece Packing List for a 10-day Trip
This post is a complete Greece packing list for your summer visit, what to wear (or not) in Greece, which toiletries, health-kit, electronics, hiking gear and travel documents to take with you to spend a care-free 10-day vacation. The post is focused on the ladies part of the planet…
First Time Travelling To Greece? FAQ 2021
Frequently Asked Questions replied in this post to make your visit to Greece, as carefree and easy-going as possible. Find here useful tips and travel suggestions, especially for the first time traveling to Greece and as only a local can offer….
How to Hike & Travel Safely in Greece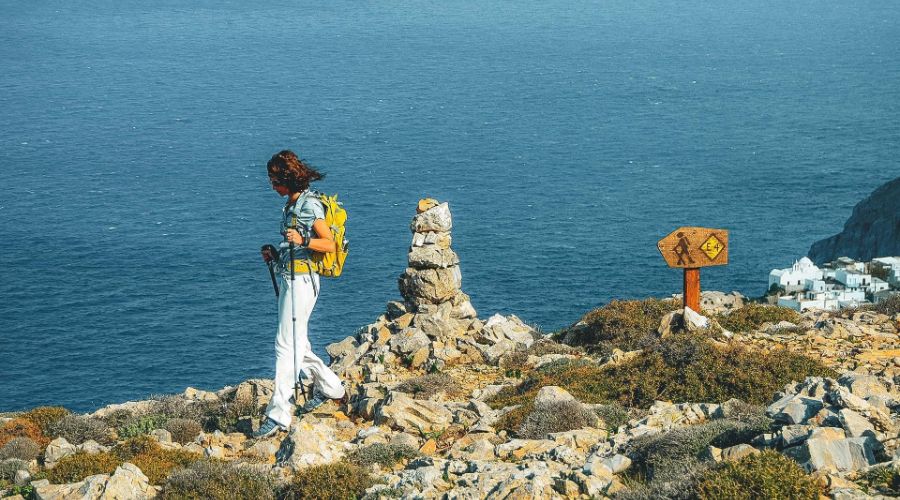 Is hiking in Greece any different than hiking in other countries? Are there any specific hiking dangers in Greece that the first time hiker/visitor should be aware of?
The answer is yes, there are certain special conditions that you need to pay attention to, to hike safely in Greece.
Did you find my post on Greece useful? Feel free to buy me a coffee and support my blog!