Welcome to Travel the Greek Way!
… a comprehensive Travel blog on Greece. Extra focus on female outdoor activities, hidden places and useful tips and advice while visiting Greece from a local's point of view.!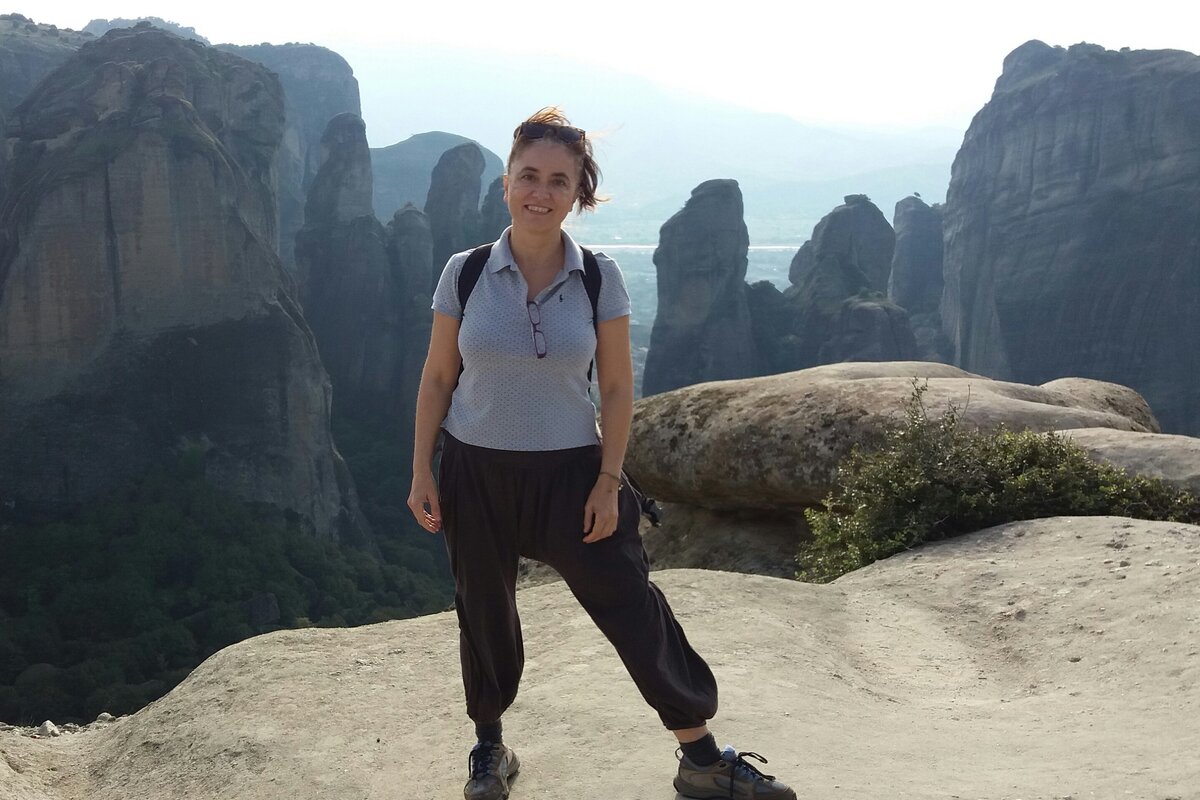 Hello! I am Evgenia, a travel blogger, an avid hiker, and a traveler.
Travel the Greek Way is a travel blog that I created to share with you my deep love for Greece and to offer local tips and advice on how best to enjoy the country and your vacation.
Short Bio
I am currently based in Athens, Greece but was born in Stuttgart. When I was four, we returned to Athens where I grew up.
In 2002, I moved to Maastricht where I lived for a couple of years, I even learn some Dutch! (Ik ben Evgenia). I had a great time, Maastricht is sooo stunningly beautiful, artistic and a great place for studies but was missing good old Greece, so I was back in late 2004.
Around 2010 I started hiking and biking going all around Greece, exploring this stunning country. And started seeing things that I had never noticed before, like the architecture of the buildings in the Greek towns, the light on the white houses of the Cycladic islands, the sparkling blue of the sea and the sky, the deep forests, and the fruit orchards. And I got mesmerized by this country!
And the Travel the Greek Way was born!
During the lockdown, stressed about the future and the gloomy global situation, I decided that I should be kept busy by sharing my love and travel experiences of Greece.
Greece is not famous for hiking, and I would like to help spread out the news that we have the most amazing trails, on the mainland and Greek islands alike.
Today, I have more than 3500 km of hiking under my belt and I hike at least once a week. I also believe that we all have a moral responsibility to the future generation to preserve and protect nature so all my hikes are "leave-no-trace-behind".
The Greek Way takes an active interest in responsible tourism towards local society members, humans, the environment, and animals alike.