Welcome to Travel the Greek Way!
… a comprehensive Travel blog on Greece. The Best Things to Do, including beaches, archaeological sites and museums, outdoor activities, Monasteries, cuisine, maps, and Greek travel resources. In other words, everything you need to know to have a wonderful time in Greece and all that from a Greek who has first-hand experience.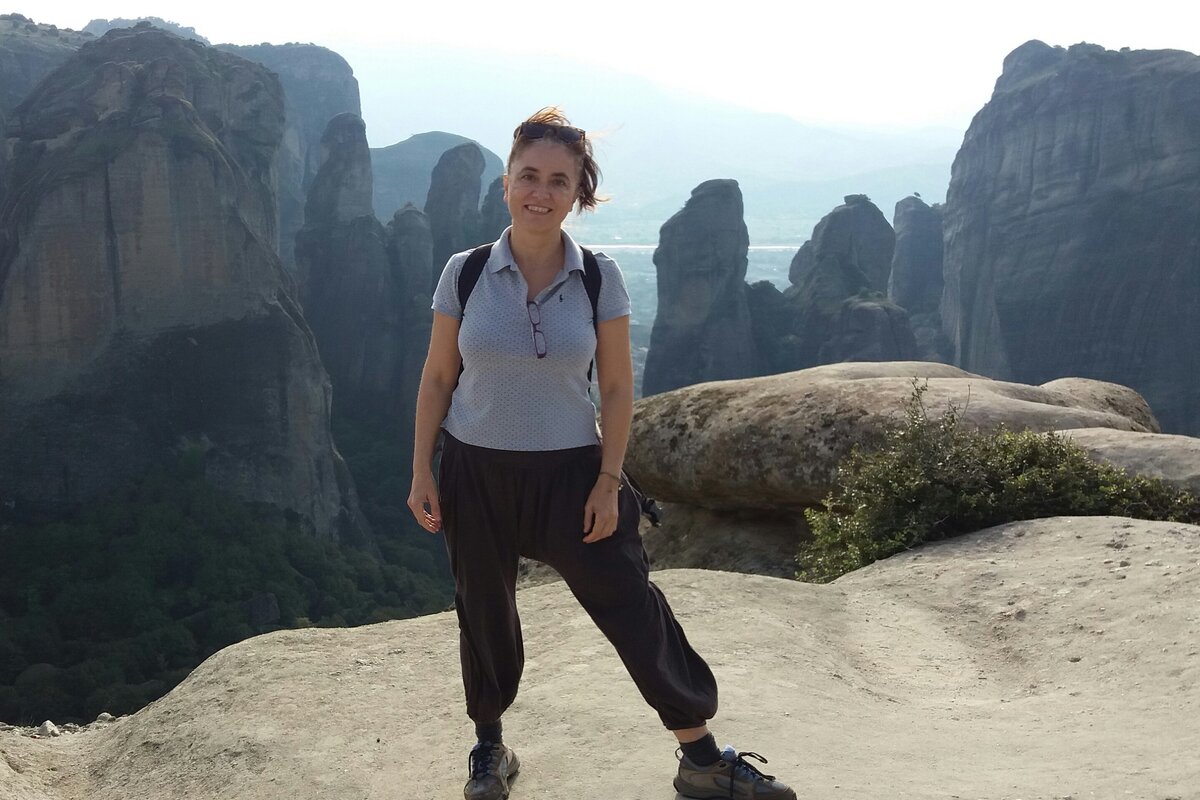 Hello! I am Evgenia, a travel blogger, an avid hiker, and a traveler.
Travel the Greek Way is a travel blog that I created to share with you my deep love for Greece and to offer local tips and advice on how best to enjoy the country and your vacation.
Short Bio
I am currently based in Athens, Greece but was born in Stuttgart. When I was four, we returned to Athens where I grew up.
In 2002,  I moved to Maastricht where I lived for a couple of years, I even learned some Dutch! (Ik ben Evgenia). I had a great time, Maastricht is sooo stunningly beautiful, artistic and a great place for studies but was missing good old Greece, so I was back in late 2004.
Around 2010 I started hiking and biking going all around Greece, exploring this stunning country. And started seeing things that I had never noticed before, like the architecture of the buildings in the Greek towns, the light on the white houses of the Cycladic islands, the sparkling blue of the sea and the sky, the deep forests, and the fruit orchards. And I got mesmerized by this country!
And the Travel the Greek Way was born!
I love this blog, I feel it is my small heritage to the world and Greece as I am always very thorough on the information that I provide for my readers. Being local, helps me understand and enables me to show you the best of the best of this country.
Travel the Greek Way takes an active interest in responsible tourism toward local society members, humans, the environment, and animals alike. That means that I always try to suggest sustainable solutions, and animal-friendly ideas (I am against donkey riding. According to the UK Donkey Sanctuaries, large donkeys can carry for a short time up to 50 kgs only!).
I hope you will find the information you need. If not please join my Facebook Group for news, questions, and beautiful photos of Greece!