If you're looking for a winter getaway that's a little different from the norm, Crete in winter might be the perfect destination. Crete is the largest island in Greece, located at the southernmost point of the country. It is also the warmest place in Greece to visit during winter.
If you are wondering whether it is worth going to Crete in winter, you'll be pleasantly surprised by the unique experiences and beauty it offers during the colder months. The winter season in Crete can be chilly at times (it snows on the mountains in January and February) but the temperatures are generally mild.
Plus, with fewer crowds, you'll have a chance to explore some of the island's most popular places without feeling rushed or overwhelmed. And at much better rates compared to visiting Crete during the summer. Up next I am going to tell you about the best things to do in Crete in winter!
Crete Quick Reference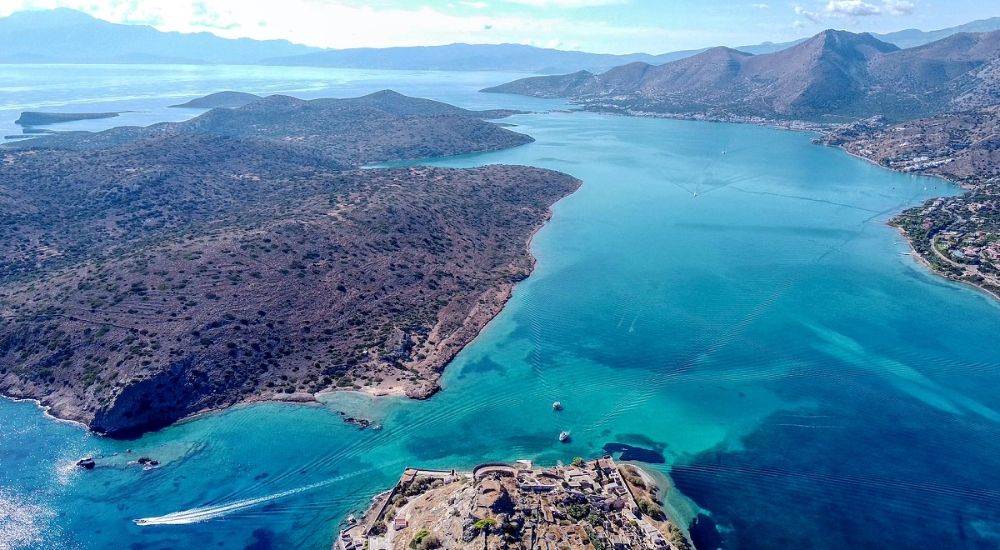 Population: 634.930 residents (census 2019)
Acreage: 8,336 sq km with 81 uninhabited islets. 5th largest island in the Mediterranean after Sicily, Sardinia, Cyprus, and Corsica.
Economy: Agriculture, processing-packaging, and services (tourism).
Terrain: Extremely mountainous with three main mountain ranges. The highest mountain is Psiloritis at 2.456 meters. Numerous imposing gorges with the most famous being the Samaria Gorge.
It has 502 beaches. Lasithi has 164, Chania 136, Heraklion 131 and Rethymno 71.
Airports: Heraklion, Chania, Sitia
Road Conditions: Despite having a well-developed road network, especially in the northern part of the island, Crete lacks modern highways. The distance from the west to the east is 250 km.
Public transport: KTEL buses. No train network.
Things to Do in Crete in Winter
Overall, Crete in winter is a great choice for those looking for a quieter, more authentic Greek experience. With its mix of natural beauty, fascinating history, and delicious cuisine, it's sure to be a memorable trip.
*Some of the links in this post are affiliate links. That means I may make a commission if you click and buy. The commission comes at no additional cost to you.
What are Winters Like in Crete?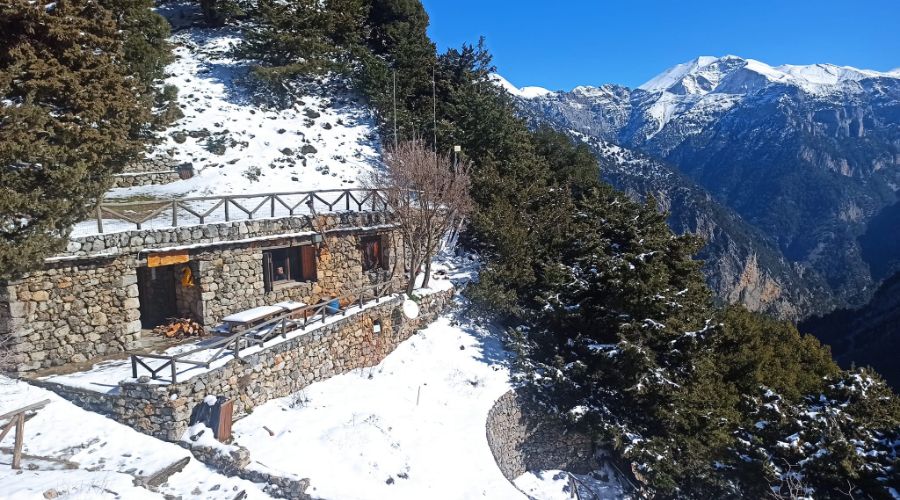 The climate and weather for Crete in winter fall between two climatic zones. The majority of the island falls within the Mediterranean zone, while the southern coasts, including the island of Gavdos, are in the North African zone. The average temperature in winter ranges between 10-15ºC while the interior alpine areas of the three major mountain ranges can have temperatures as low as -10°C. Most of the inhabited areas are located near the 1046 km-long coastline, which means mild temperatures.
December is usually the wettest month, with an average of 11 rainy days, while January and February are slightly drier, with around 8-9 rainy days per month. January will be the coldest month in Crete in winter.
Planning Your Trip to Crete Now?
If you are getting ready for your trip to Crete check out those winter guided tours that have all a Badge of Excellence:
Top Activities to Do in Crete in Winter
1. Celebrate Christmas in Crete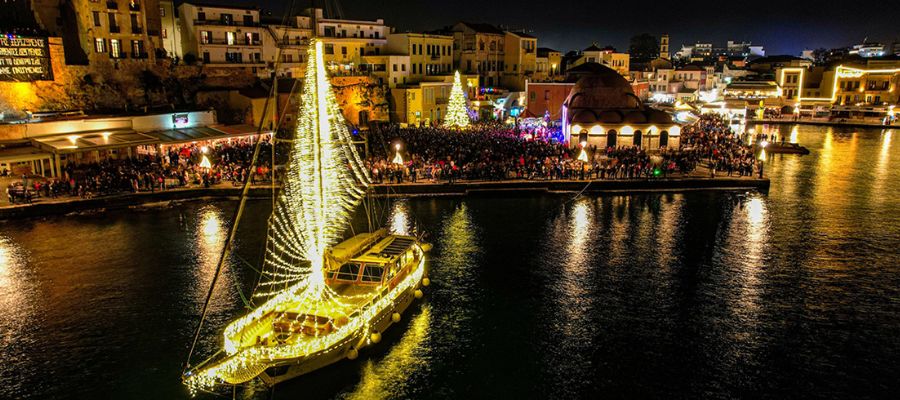 One of the unique things to do in Crete in winter is to celebrate Christmas and New Year's Eve in one of the large towns of the island. The streets, the shops, the port, and the shore are decorated with Christmas trees and the Greek Christmas symbol, the Traditional Fishing Boat.
The town centers will come alive with Christmas Markets, with the most renowned one being the Heraklion Market. The historic districts will be bustling as people go about their holiday shopping, and you'll find live music in the local taverns, creating a vibrant and festive atmosphere. And everywhere you look, you'll discover delightful seasonal treats like kourabiedes and melomakarona. It's a true holiday wonderland!
During the Christmas holiday season, a complete Christmas village comes to life in the typically snow-covered plateau of Omalos (Chania). Over in the Cave of Agios Ioannis in Marathokefala (Chania), they recreate the birth of the divine infant, complete with real animals, in a manger scene. It's a special holiday experience!
2. Participate in Santa Run in Chania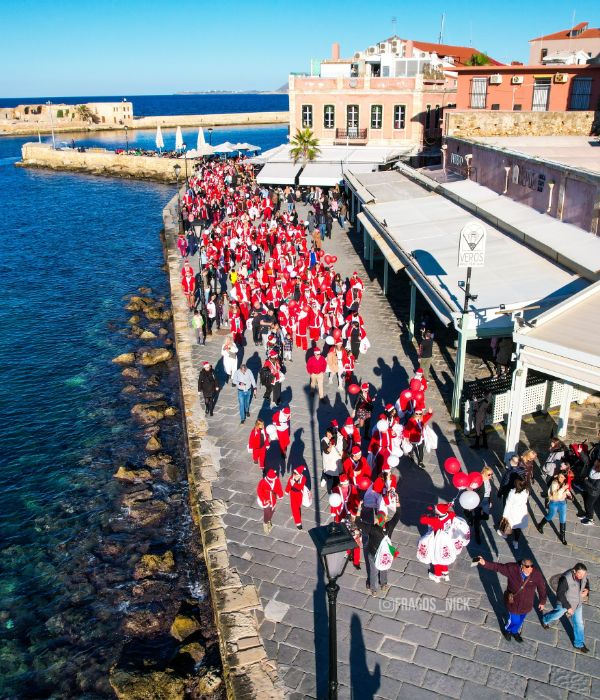 Santa Run Chania made its debut in Greece in 2011, marking the inception of this festive event. Today, it stands as Europe's largest and most prolific fundraising Christmas initiative worldwide. All proceeds from participant registrations directly benefit four charitable associations, local shops offering treats to the runners, and the musicians and DJs who infuse the city streets with lively music, creating a vibrant atmosphere.
Find out more about this event on their official website here.
3. Stroll the Gorgeous Beaches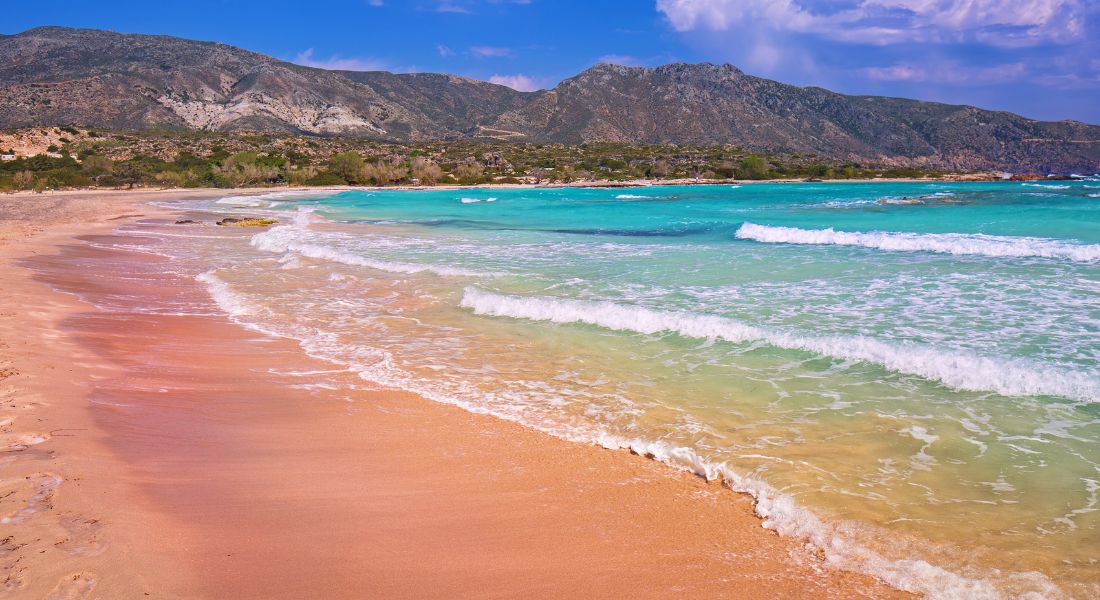 Crete boasts over 500 spacious beaches (along with hundreds of smaller ones), all waiting for you, completely unspoiled and serene. If you've ever been to Elafonissi, Balos, or Falasarna beaches during the summer, you'll know exactly what I'm talking about when it comes to the overwhelming crowds.
I love strolling leisurely along the peaceful shores when every now and then, the sun breaks through the thick clouds, salt mingles in my hair, and with each gust of wind, a unique sense of tranquility washes over me. Best meditation ever 😀
4. Explore the Towns: Chania, Rethymno, Heraklion, Agios Nikolaos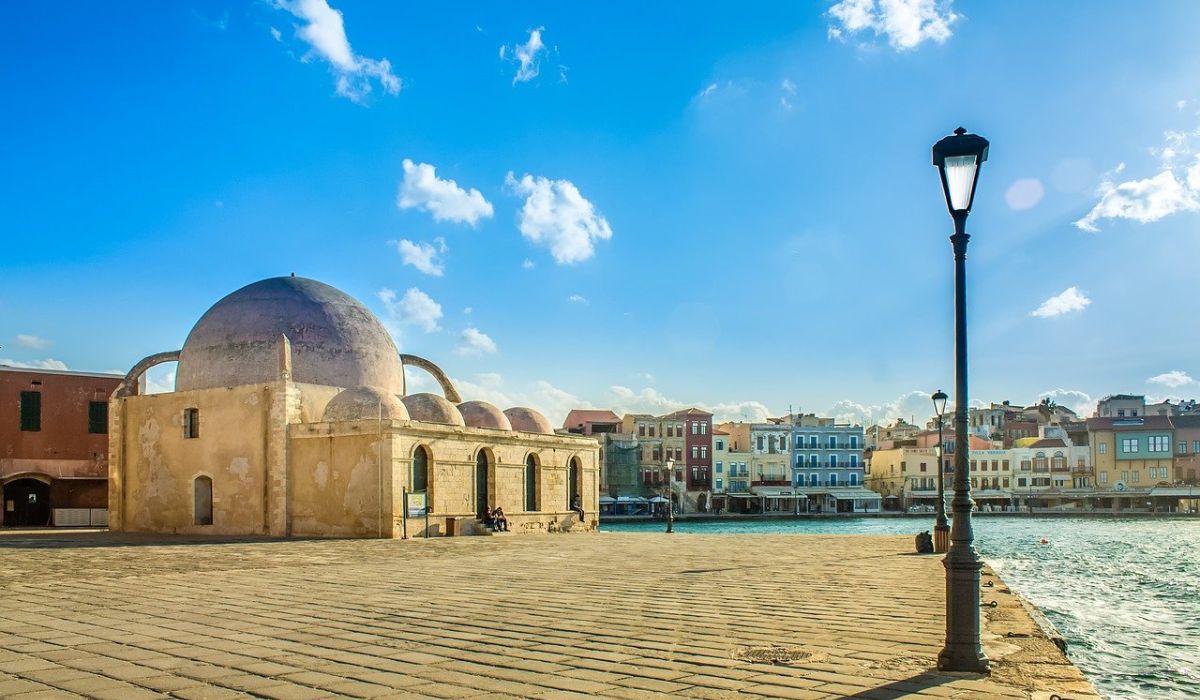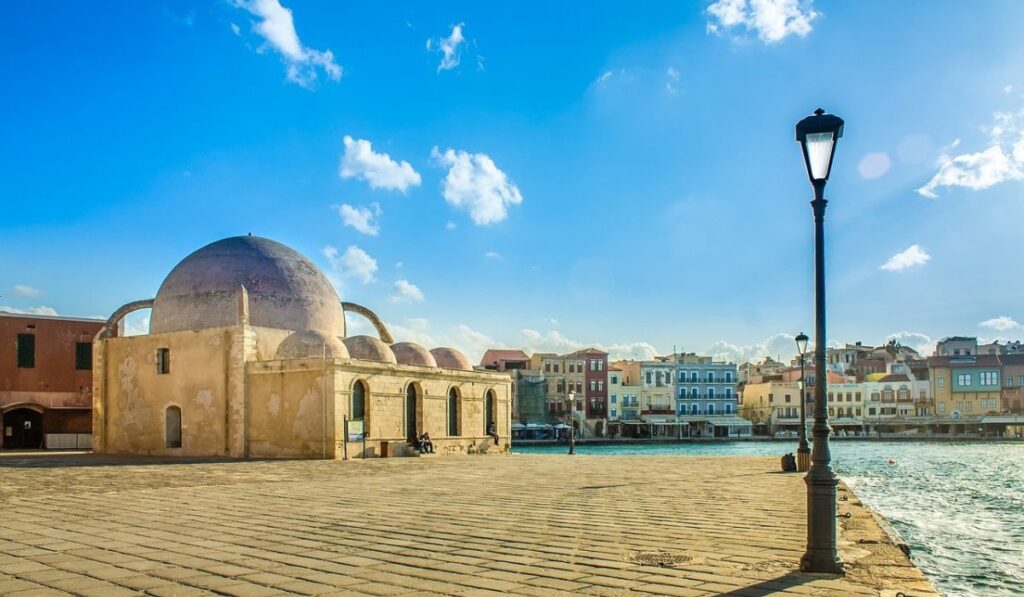 Crete has four large towns, Chania, Rethymno, Heraklion which is the capital of the island, and Agios Nikolaos to the west. If you are going to Crete for the first time then you should start with Chania, a really stunning town.
The Venetian Port and Old Town of Chania transport you back in time while remaining a vibrant and thriving hub, a must-visit destination that embodies the rich tapestry of Crete's history. You can spend a few days discovering the unbelievable wealth of picturesque areas in Chania.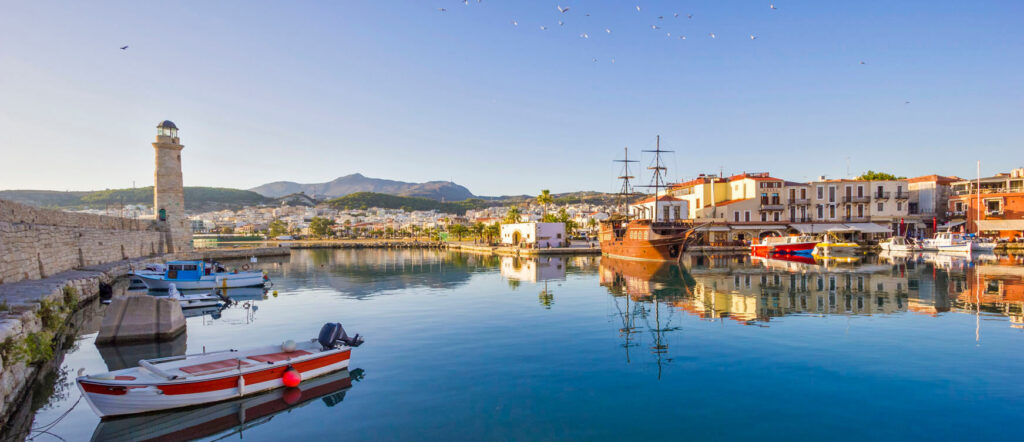 Rethymno, which is one of the oldest towns in Greece built during the Minoan Civilization, has a beautiful Venetian port and Old Town that you will love exploring.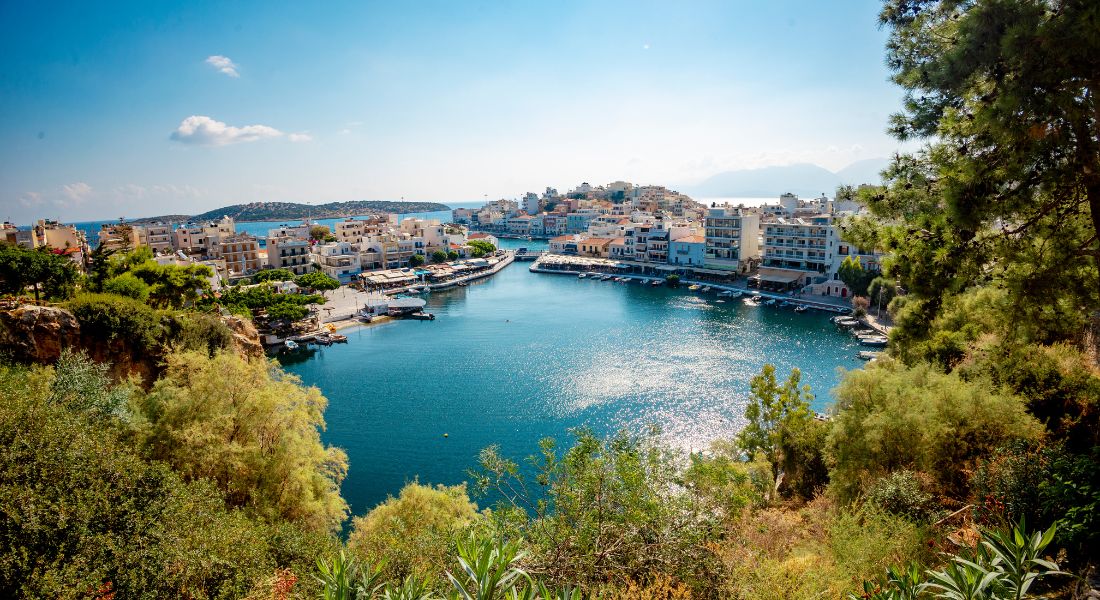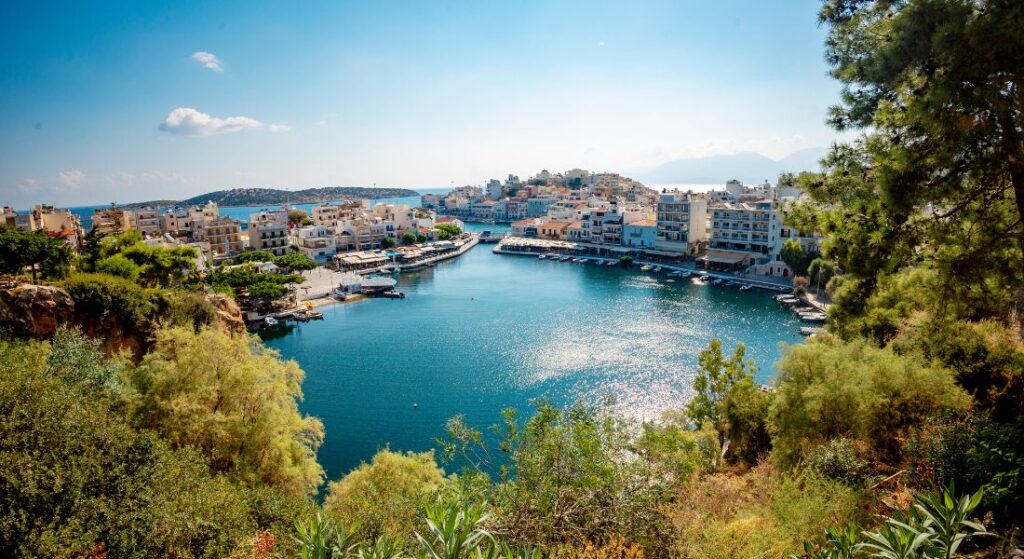 Heraklion is a vibrant town, the financial center of the island with university students that keep always the town vibrant. Finally, the gorgeous Agios Nikolaos built around a lake and so close to cosmopolitan Elounda will fascinate you.
5. Visit the Archaeological Sites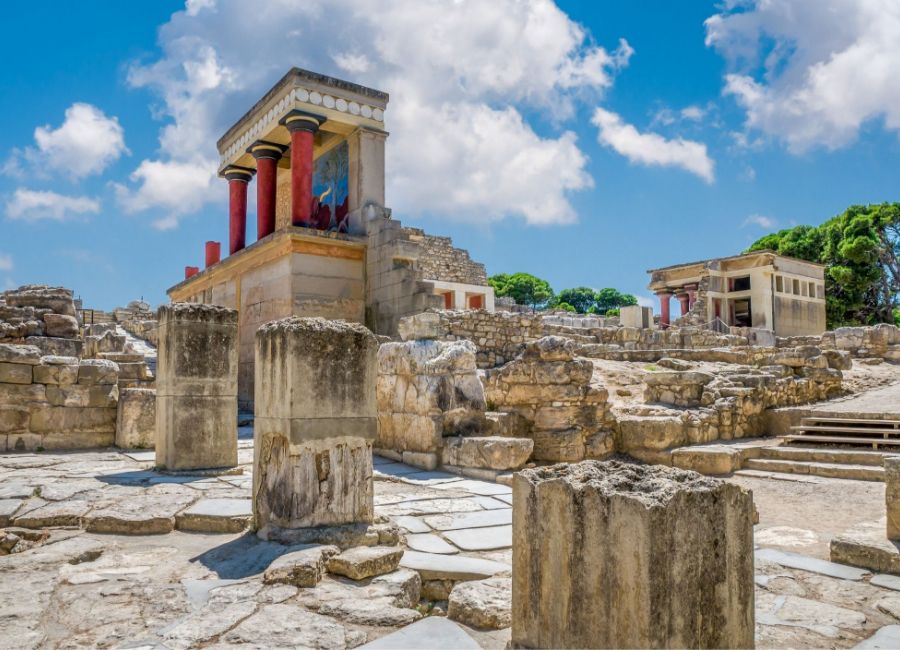 Crete boasts a rich and diverse historical heritage, with ancient ruins, archaeological sites, and well-preserved monuments that stand as a testament to its glorious past. Another great incentive to visit the sites in winter is that entrance is half-price and every first Sunday of November to March, entrance is free for everyone.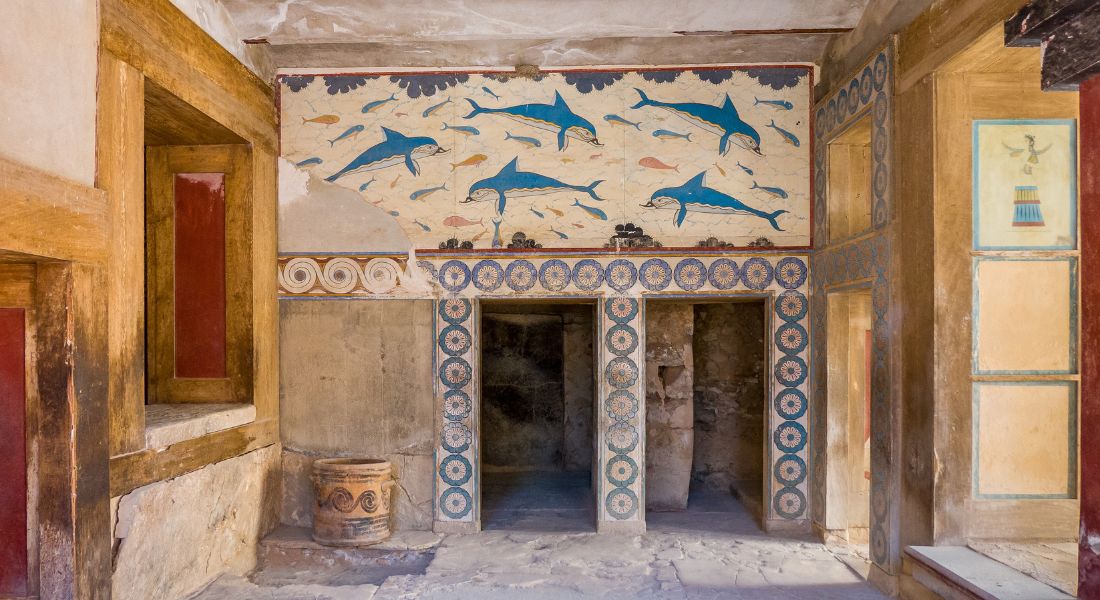 In Crete flourished the Minoan Civilization from around 3000 BCE to about 1450 BCE. The distinctive features of Minoan Crete include labyrinthine palatial complexes, vibrant wall frescoes depicting bull-leaping, and intricate golden jewelry.
The most important Minoan Palaces are:
The ancient Minoan Palace of Knossos and the center of the Minoan civilization. It is located in Heraklion, open every day, and from the 1st of November entrance is between 08.30 and 17.00 (last admission 16:45). Ticket: €8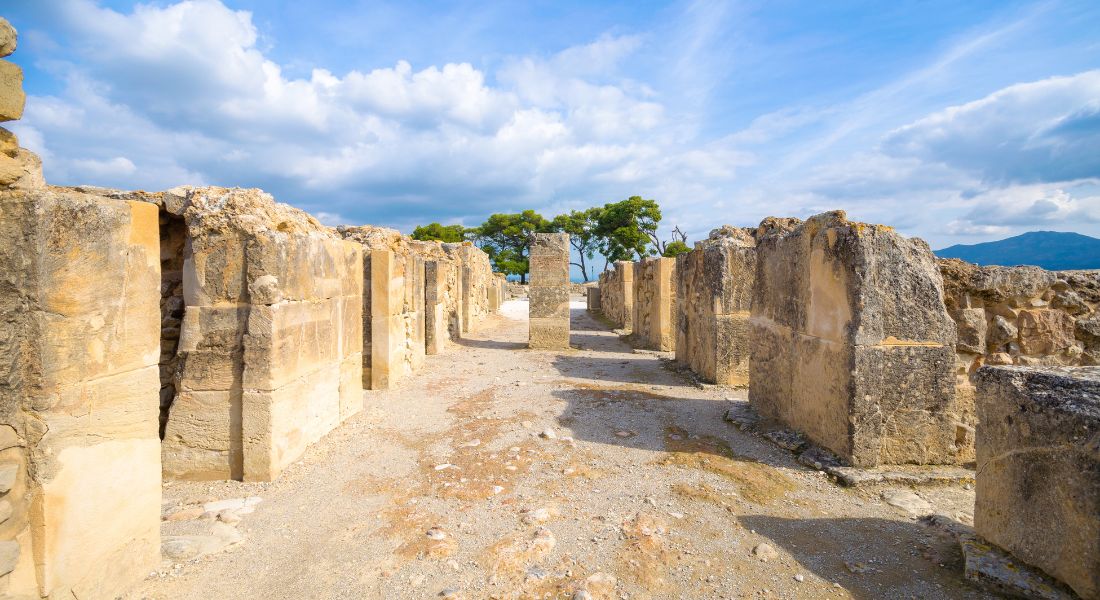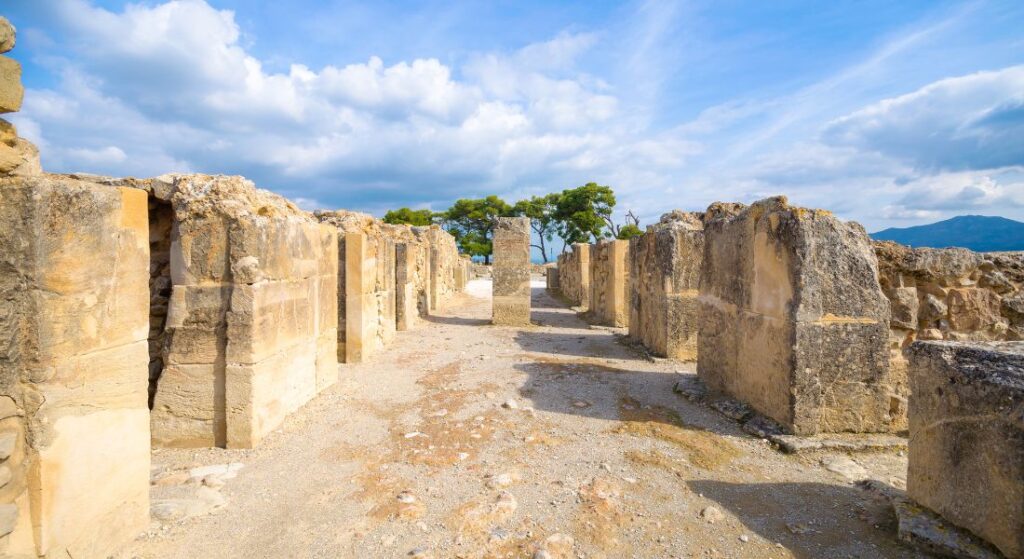 2. Phaistos Palace is a superb architectural complex and is considered to be the finest and most typical of all Minoan palaces. It is located in Heraklion, open every day, and from the 1st of November entrance is between 08.30 and 15.30 (last admission 15:15). Ticket: €4.
3. The Minoan Palace of Malia is situated 3 kilometers to the east of Malia town, next to the Potamos wetland and very close to the sea. This location once held a significant Minoan city and was the third-largest Minoan palace in size, following Knossos and Phaistos. Closed on Tuesdays. From the 1st of November, entrance is between 08.30 and 15.30 (last admission is 15:15). Ticket: €3
Other equally significant sites are the Minoan site of Agia Triada, the Minoan Palace of Zakros, the ancient city of Aptera, and Eleutherna, home to the necropolis of Orthi Petra, which offers insight into ancient Cretan burials and rituals.
6. Go Hiking – Top Thing to Do in Crete in Winter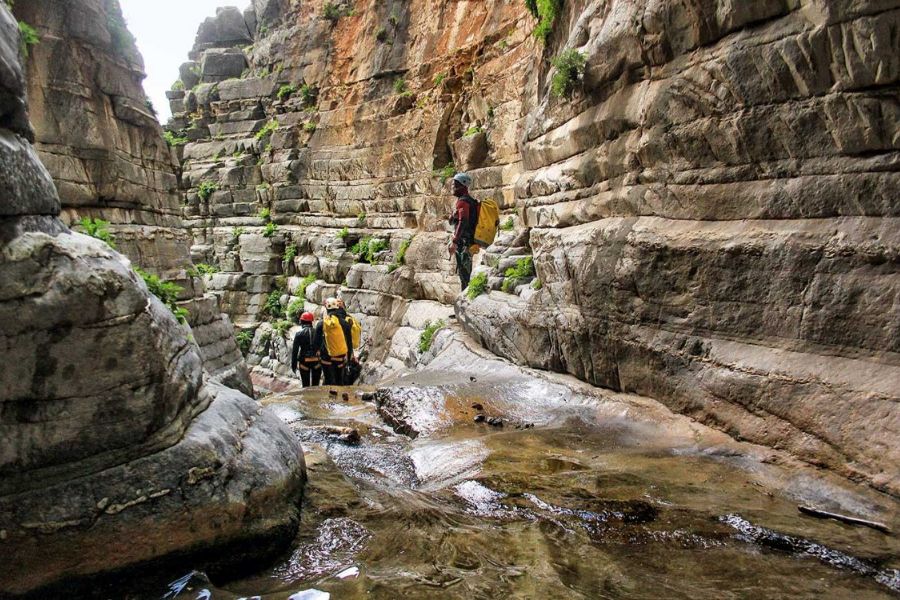 The E4 hiking route begins its journey in Portugal and spans across Spain, France, Switzerland, Austria, Hungary, Serbia, Bulgaria, and Greece, ultimately reaching its endpoint in Crete, where it stretches from Kastelli Kissamou to Kato Zakros. This extensive path is easily identifiable by the presence of distinctive yellow and black markers.
Samaria Gorge may be closed between the 15th of October and the 1st of May but Crete has numerous other trails and gorges to hike, appropriate for winter hiking. However, these hiking trails, frequently suffer from a lack of proper signage. Typically, these trails are indicated by red signs and, on rare occasions, by blue markers. I suggest, depending on the area you are staying, to contact a local guide to take you to the best and safest trails of your area.
Some of my favorite trails are:
Perdika Gorge in Chania where the largest waterfall in Greece is located (240 meters high).
The Apokoronou network in Hania is composed of 12 trails, altogether measuring a total of 150km where you will discover small villages, nature, and mountains.
Ha Gorge in Lasithi with 27 waterfalls and vertical walls 400 m high.
7. Ski in Winter Crete
While Crete is not typically known for its ski resorts, there are a few options available for those who want to hit the slopes during their winter visit.
The island boasts Mount Psiloritis (in Rethymno) featuring the highest peak, Timios Stavros, at 2,456 meters, the White Mountains or Lefka Ori (in Chania) with Pachnes at 2,454 meters, and Mount Dikti (in Lasithi) with the peak of Spathi at 2,148 meters.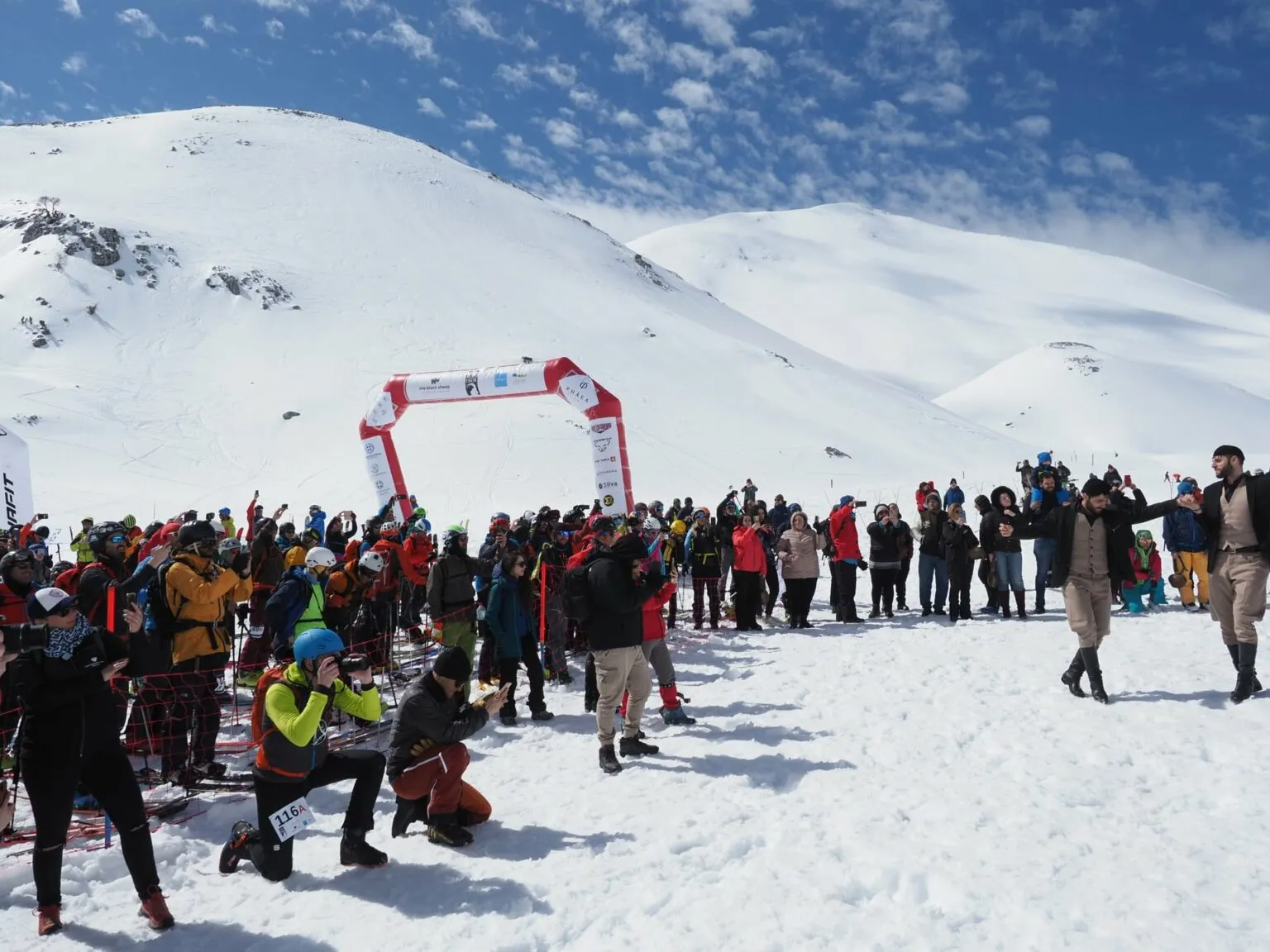 Cretan mountains are ideal for mountaineering in the snow, meaning more hiking and less skiing. In 2014, a small group of devoted hikers organized the first mountain skiing race in Psiloritis, which is now known as Pierra Creta and has become a tradition. Next Pierra Creta will take place 8–10 March 2024 and here you can find out more about the event.
You can contact the Cretan Ski School for more information about skiing in Rethymno.
8. Food Tasting in Crete in Winter
Crete is famous in Greece as the place with the most delicious Greek food. When visiting Crete in winter, you'll find a wide variety of traditional dishes that are perfect for the colder months. Here are a few top must-try winter dishes in Crete:
Marathopita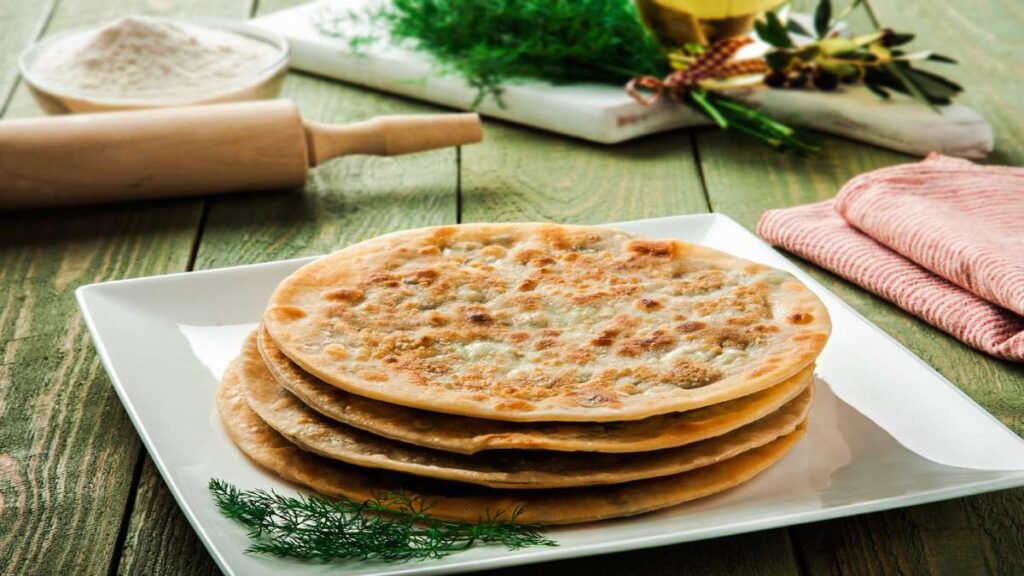 Marathopita is a delicious, flat pie with a soft crust, baked with minimal oil in a pan. It is a traditional recipe of Chania, but it is found throughout Crete. For the filling, you will need fresh fennel, which gives a wonderful aroma while usually, they also add spinach and fresh onions.
Gamopilafo (Perfect for winter)
Gamopilafo is a traditional Cretan wedding dish made from rice, lamb, and a variety of herbs and spices. The rice is boiled in the broth of the meat that has been previously cooked. It is served hot, along with the boiled meat, with lemon, salt, and pepper. It's a comforting and filling dish that's perfect for a cold winter day.
Dakos
Dakos is a traditional Cretan salad made with barley rusk, tomato, xinomizithra cheese, and extra virgin olive oil. For extra flavor, in many small taverns, they soak the barley rusk in seawater.
Kalitsounia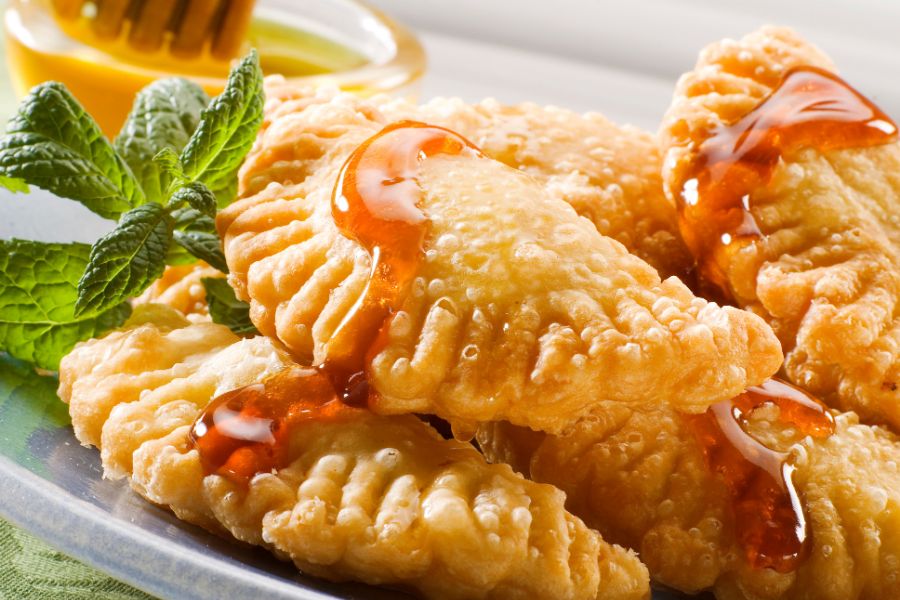 Kalitsounia are small pies that are a popular snack in Crete. They are made with mizithra cheese or greens and herbs wrapped in dough. Those containing mizithra are usually served with plenty of honey and cinnamon.
These are traditional dishes that you will find in the vast majority of restaurants and taverns wherever you are in Crete. One of the best ways to enjoy the local food is to book the Authentic Cooking Class in the White Mountains (Chania).
Where To Stay in Crete in Winter
Many hotels and resorts remain open year-round in Crete, and you can often find great deals on accommodation during the winter months. I suggest you stay at one of the large towns in Crete and take day trips to various destinations around the island.
Where to Stay in Chania
Hyperion City Hotel & Spa is a 4-star seafront hotel near all the attractions in Chania (mid-range).
Captain Nick is a great apartment very close to the sea and the center of Chania (budget).
Where to Stay in Rethymno
Palazzino Di Corina is a beautiful hotel featuring antique furniture and spa baths, located in a quiet street in the heart of Rethymno's Old Town.
Polyxenia Suites is a fantastic apartment in the Old part of Rethymno with stunning city views.
Where to Stay in Heraklion
Infinity City Boutique Hotel has modern, minimalist-style decor in the center of Heraklion(mid-range).
Kipos Boutique Suites has beautifully decorated rooms in the center of the town (budget).
Where to Stay in Agios Nikolaos
Naiades Marina Hotel is a fantastic value-for-money seafront hotel 300 meters from Agios Nikolaos Port (budget).
Beachfront Salty Sea Luxury Suite 2 is located at an exceptional location (mid-range, self-catering).
FAQ for Crete Island
How to Get Around Crete in Winter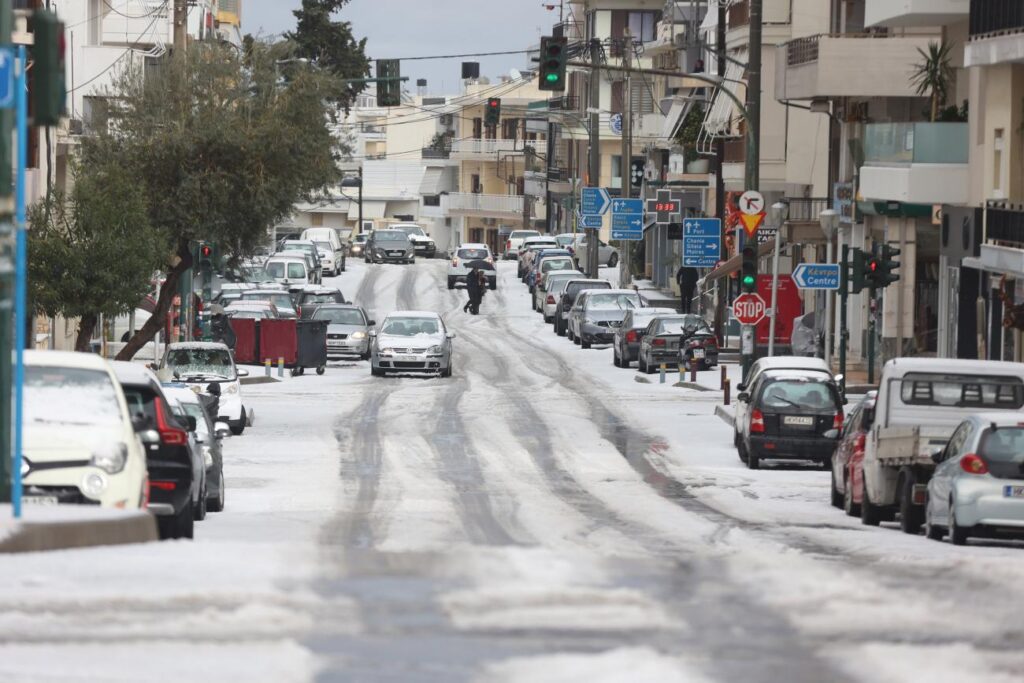 Renting a car is the best way to explore Crete during the winter season. The roads are less congested, making it easy to travel to various parts of the island. There will be 2 to 3 days of snow in January and February in the towns, much more, however, in the mountains. If you plan to head into the mountains, ensure that you have a suitable vehicle for wet roads and carry chains with you in case you encounter snow.
How to Get to Crete in Winter
Flights to Crete: There are daily flights from Athens to Crete. Aegean Airlines operates daily flights from Athens to both Chania and Heraklion, while additional flights to Heraklion are offered by Sky Εxpress. The flight time to Crete is 50 minutes.
Ferries to Crete: There are daily connections from Piraeus, Athens' main port, by ANEK Lines that takes you to Chania or Heraklion, and Minoan Lines offering transportation to Heraklion. The ferry travel time ranges from 8.5 to 10 hours.
How Long Should I Stay in Crete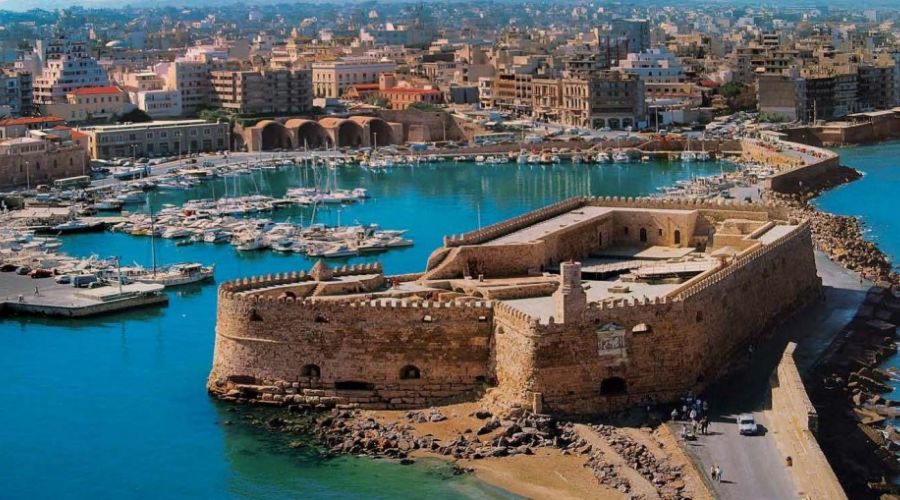 No matter what season you are visiting, you should keep aside a minimum of a week and even better 2 weeks.
How crowded is Crete during the winter months?
Crete is much less crowded during the winter months, which makes it an ideal time to visit if you prefer a more relaxed and peaceful atmosphere. You can enjoy the island's attractions without the crowds and queues that are common during the summer months. However, there are hundreds of thousands of locals and many major universities so it will be quite lively.
Is it cheaper to visit Crete during the winter season?
Yes, it is generally cheaper to visit Crete during the winter season. Flights and accommodations are usually less expensive, and you can often find discounts on tours and activities. Plus all the archaeological sites are half price and every first Sunday of November to March, entrance is free for everyone.
FAQ for Driving in Greece in Winter
In case you want to rent a car, you may need an International Driving Permit. However, the residents of the US, Canada Australia, the UK, and Gibraltar are exempted from this obligation and can rent with their national driving permits as long as they are over 18 years old (Article 94 of Greek Law No. 4850/2021 – November 5, 2021). Greeks drive the right-hand side of a street.
Always carry chains for your tires, you never know when the next crazy blizzard will find you.
Rent a car with Discover Cars for new and affordable vehicles.
Most of the country is connected by a highway system that uses tolls – open all year through. However, smaller roads in the mountains might be closed due to heavy snow.
Belts are mandatory and you get a huge fine if you haven't fastened them up.
Young children should always be kept in their special seats, fastened, in the back seat. Children under 10 are not allowed in the front seat.
Driving and talking on the phone also can give you a gigantic fine, use hands-free options.
It's illegal to drive with a blood-alcohol level of more than 0.05%.
The high-speed roads are in excellent condition. When you get off the main highways, the roads get significantly smaller.
Read here some regulations with regard to vehicles in Greece.
What to Pack for Winter in Crete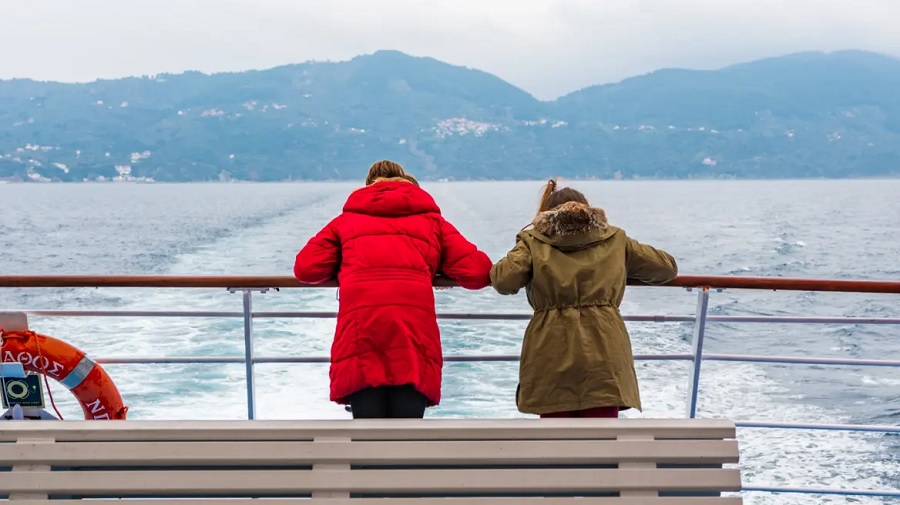 Although Crete is generally warmer than other parts of Europe during winter, it can still get chilly. Make sure to pack warm clothing, including a coat, hat, gloves, and scarf. You may also want to bring a rain jacket, as winter in Crete can be wet. Make sure you check the weather forecast before you start packing but just in case add some heavy wintry clothes.
Conclusion
Visiting Crete in winter is a great idea for those who want to escape from harsh cold climates and enjoy the culture and history of one of Europe's most popular islands without dealing with the hordes of tourists who come in the summer.
Other Posts for Crete Island:
How to get to Athens Port (Piraeus) from Athens Airport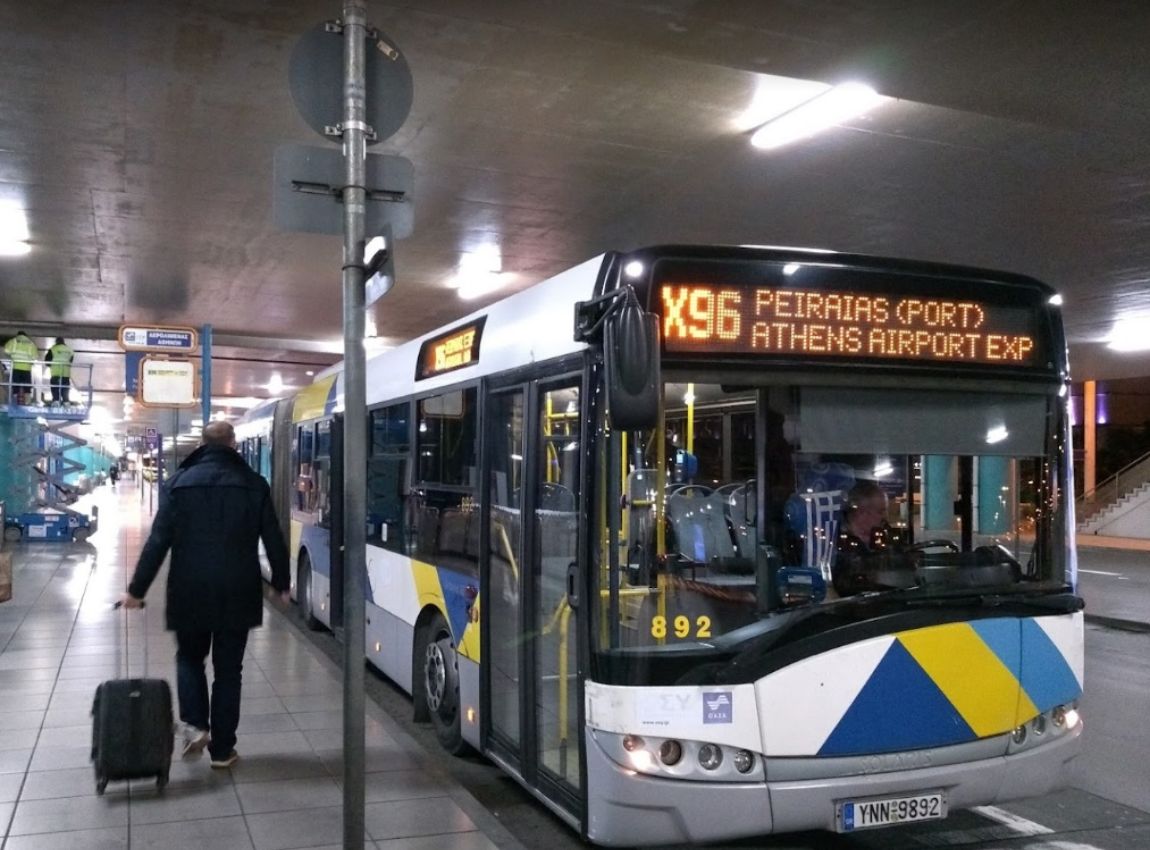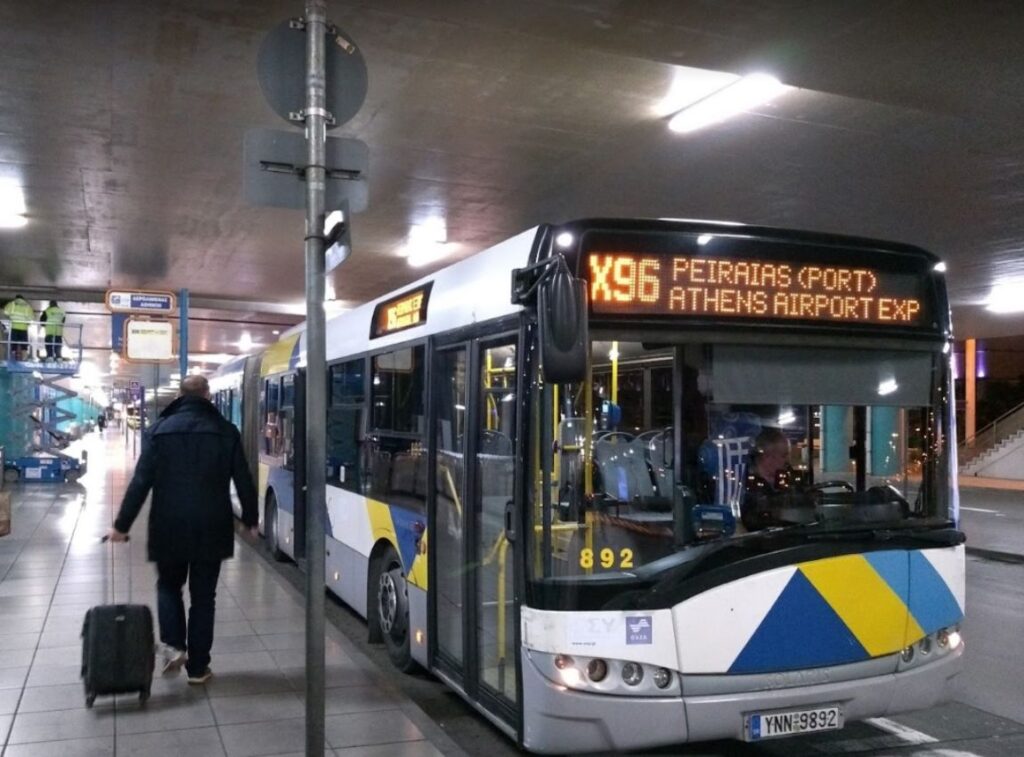 Bus: If you are arriving at Athens International Airport you can travel straight to the port by taking the X96 express bus (€5.5, children <6 yo, free entrance), which departs every 40 minutes and the average trip lasts 1 hour – runs 24/7.
Metro: (€9) is easily found across airport arrivals (blue line – M3) going directly to Piraeus port. The average trip to Piraeus lasts 1 hour.
Taxis are available in front of the airport (around €40 to Athens, €55-60 to Piraeus (depending on the traffic in Kifisos), and take up to 3 or 4 people with small luggage)
Rent a car with Discover Cars to rent reliable new cars at affordable prices
You don't like driving but love hassle-free solutions? Book a Private transfer with an English-speaking driver from Athens International Airport to Piraeus Ferries, or anywhere else in Greece
Check out an entire post on Lavrio Port in Athens
Essential Travel Info for Greece
'Hello' and 'Thank You' in Greek: "Ya sou" and "Efharisto"
Booking.com: I use Booking.com because I can get the best deals on both hotels and apartments, free cancellations, and great prices!
Find Long-Term Rentals in Greece: You will find the best prices in Flatio
FerryScanner to book ferries to the Greek Islands
Athens Metro Website (timetables and ticket info)
Get Your Guide: For all your day or multi-day tours and city guide needs, I use Get Your Guide
Emergency Numbers Anywhere in Greece: AMBULANCE 166 – FIRE 199 – POLICE 100– EMERGENCY NUMBER 112
All rights reserved © Travel the Greek Way. Republishing this article and/or any of its contents (photographs, text, links) is strictly prohibited.
Please follow and like us: