Are you wondering what to wear in Greece in November? If you're preparing for a trip to Greece during this beautiful fall month, you've come to the right place.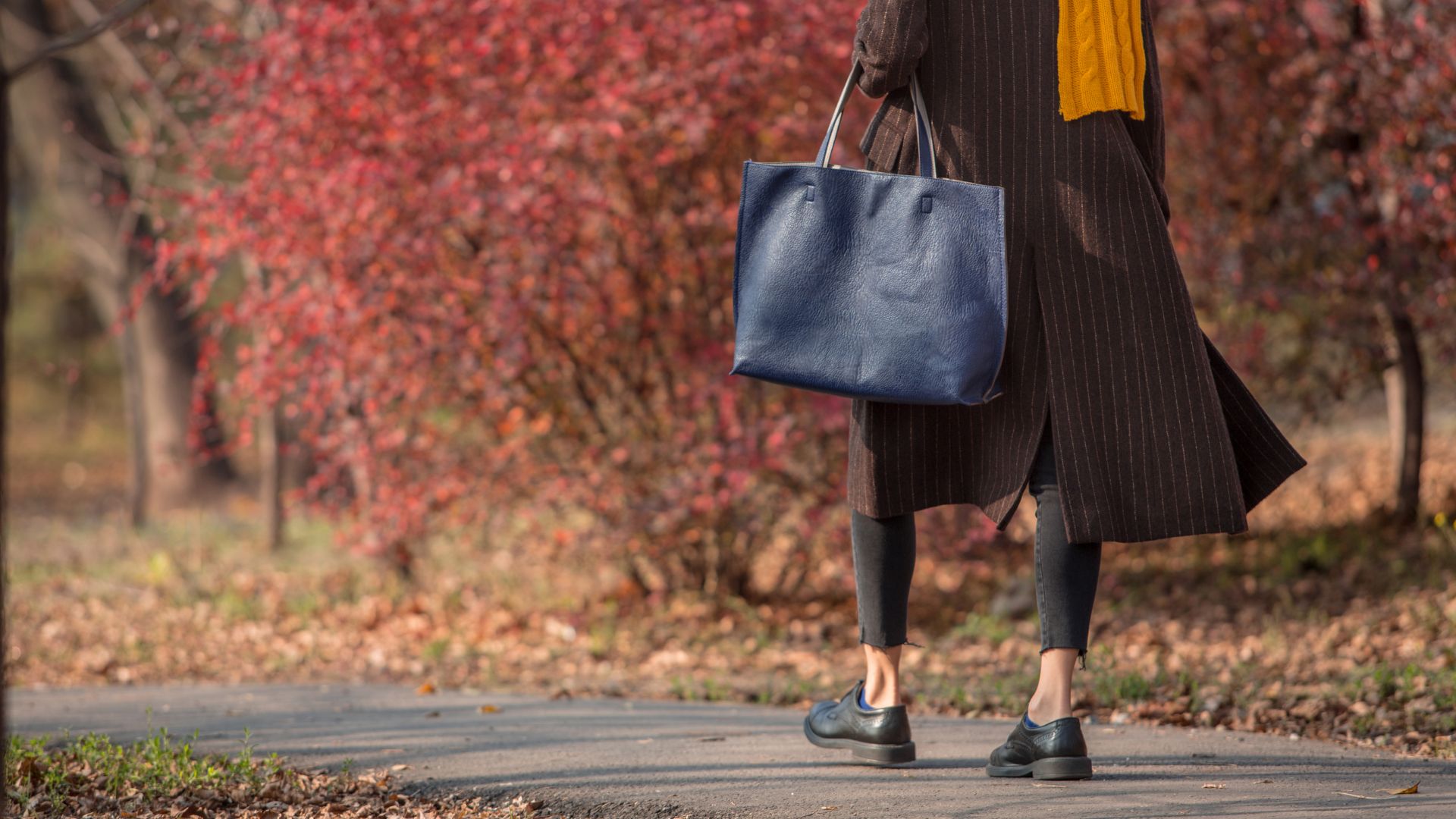 In this post, we'll guide you on what to pack for your Greek adventure. We'll also provide valuable insights into the fall weather, suggest great places to stay in Athens, and highlight some of the most stunning destinations in mainland Greece, including Nafplion, Pelion, and Zagori.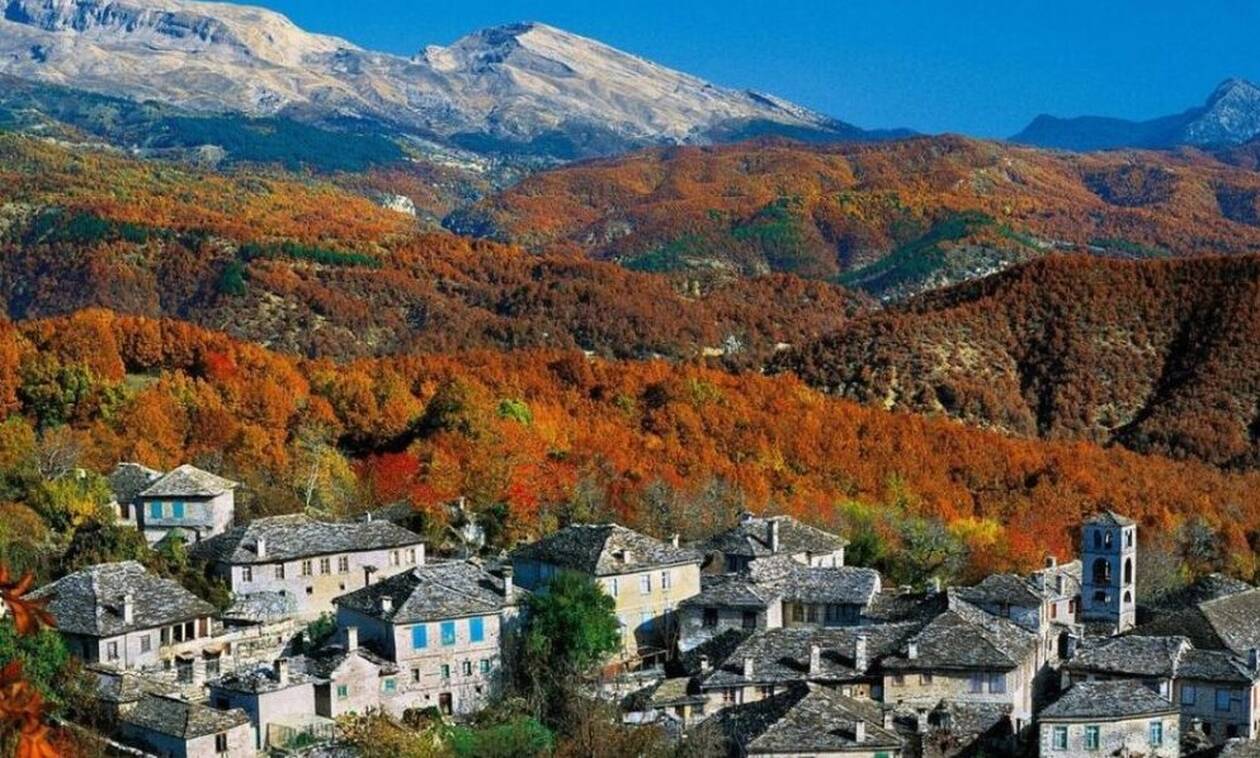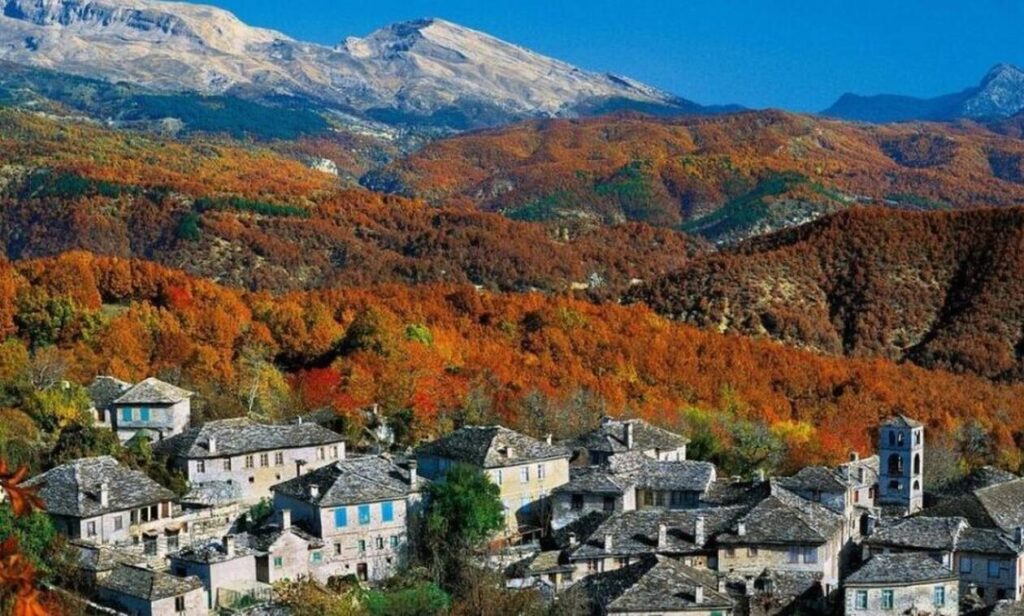 So whether you're exploring the mainland or the enchanting Greek islands, keep reading to discover how to dress and be prepared for a wonderful trip to Greece in November.
*Some of the links below are affiliate links. That means I may make a commission if you click and buy. The commission comes at no additional cost to you.
How Cold is it in Greece in November?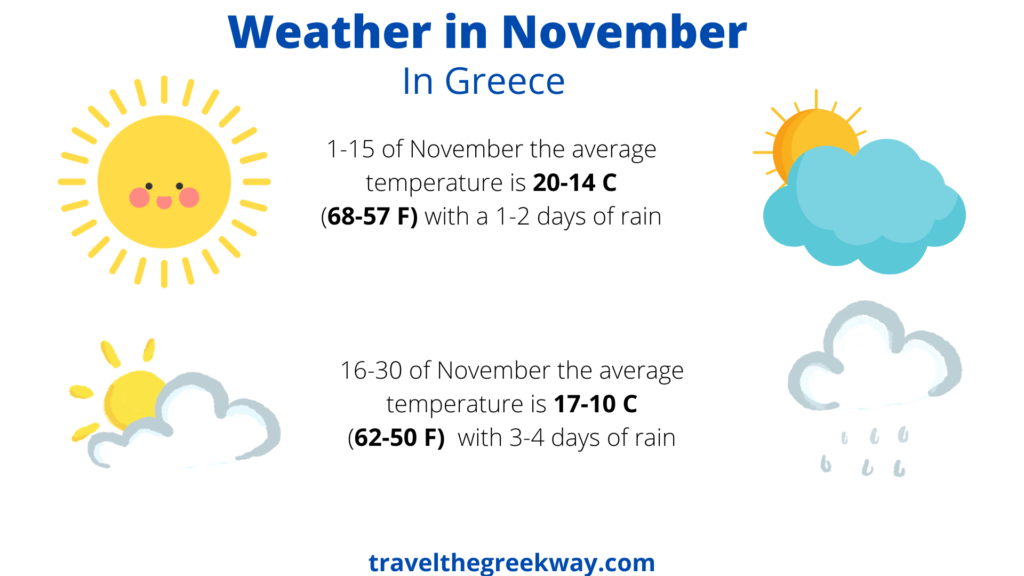 Greece has four distinct seasons and November might be slightly cold, especially during the second half of the month. The mountains and the north of Greece may have significantly lower temperatures than the cities or the southern islands, such as Cyclades or Crete.
Here's an overview of what you can expect in different areas of Greece in November:
Athens and Southern Greece: The southern regions are generally milder and experience more sunshine. In Athens, you can expect average high temperatures of 18-20°C (64-68°F) and cooler nights with temperatures dropping to 10-12°C (50-54°F). Rainfall is minimal, but it's always a possibility.
Crete: Crete enjoys relatively warm temperatures compared to the rest of Greece. Daytime highs can range from 18-22°C (64-72°F), with cooler evenings. Rainfall is still low, but it's advisable to pack some waterproof gear.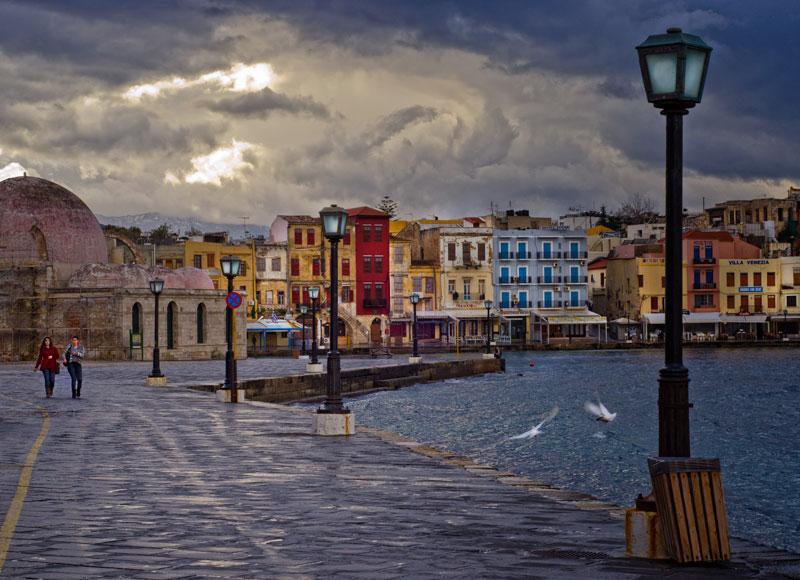 The Greek Islands: The islands can have similar weather to the southern mainland, with average highs between 18-20°C (64-68°F). Ionian Island has a lot of rainfall.
Northern Greece (Thessaloniki): The northern regions are cooler, with average daytime highs around 14-16°C (57-61°F). Nights can be quite chilly, with temperatures dropping to 6-8°C (43-46°F). You're more likely to experience rain in the north.
For your packing list for Greece, the best is to pack lots of layers and a warm jacket that can be used on many occasions and can protect you from rain and wind.
How to Dress Like the Locals
If you belong to the Western civilization then you probably dress the same as the Greeks. Greece is a modern Western country, so you can dress as you want. As a general rule that applies to both men and women you should bring along:
A good pair of jeans
Long-sleeve shirts/t-shirts/blouses
A good pair of walking/hiking shoes
A light rain jacket and a light jacket
A club/bar/dining out outfit
What to Wear in Athens in November
Athens, is a large city, home to some of the most imposing and famous archaeological sites in the world such as the UNESCO Acropolis Hill.
Athens is also the capital city of Greece and the most important economic center of the country. Athenians are more or less dressed in a casual or a casual-chic style unless they have a business to attend to, in which case they are dressed in office attire.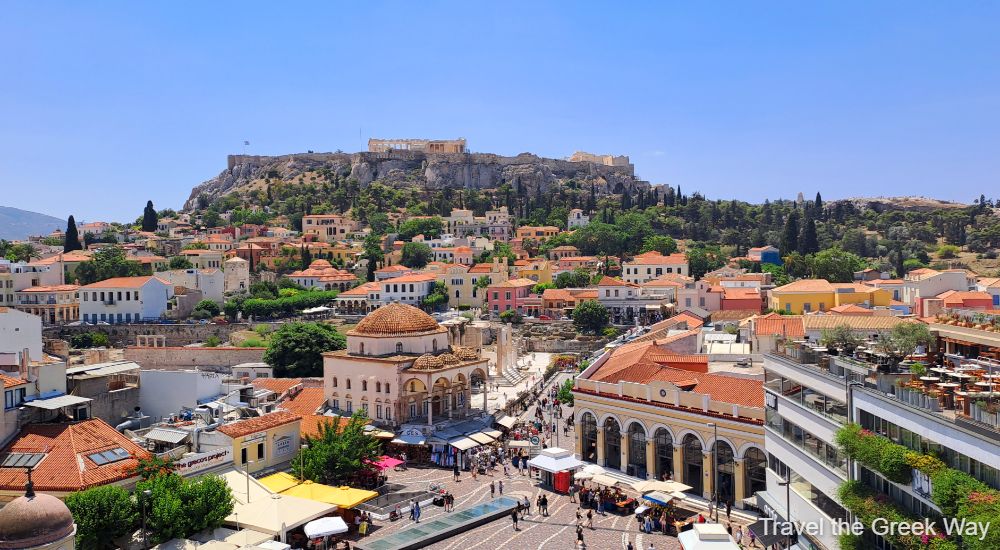 As for pants, if you are not 100% sure that the meeting is super casual, then I would avoid wearing jeans. I would prefer some neutral-looking business pants that make you feel comfortable and warm enough in chilled weather.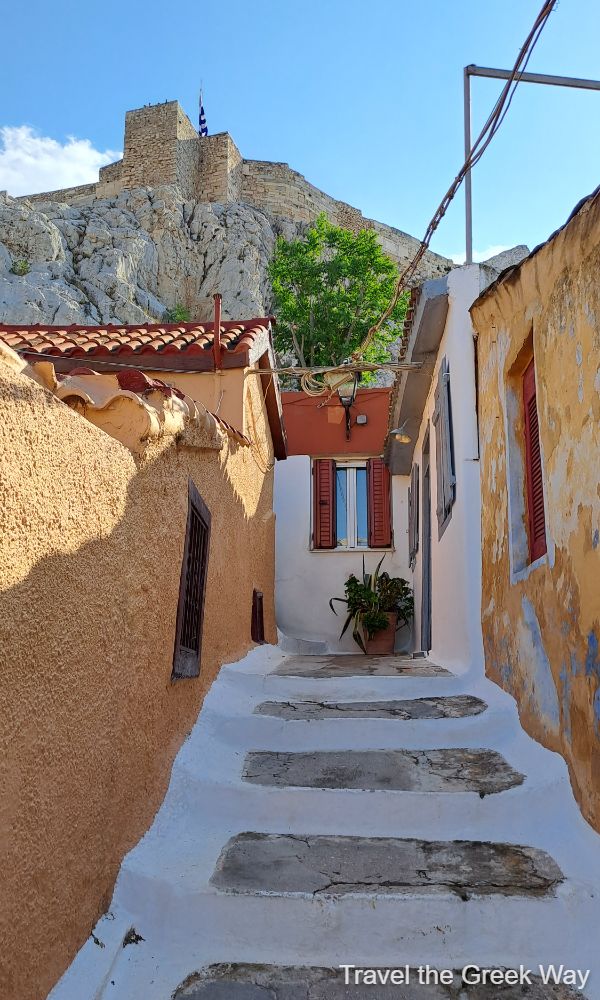 That doesn't mean that you shouldn't pack your favorite pair of jeans. Jeans in Greece are great most of the time especially if you are going out in the evening to a bar or a casual restaurant.
As for shoes in Athens, Clarks loafers and classic cut neutral boots are great for any work meeting. The secret for me when it comes to long meetings is comfort, class, and neutral attire.
Shopping in Athens
Do you need clothes for a special occasion, no matter what it is? You can purchase whatever you want in Athens or any other big city in Greece. Here are some of the best shopping destinations in Athens:
Ermou Street: Ermou Street, a pedestrian shopping haven, is one of Athens' main shopping thoroughfares. Lined with a mix of high-end boutiques, international chains, and local brands, it's the perfect place for fashion enthusiasts.
Kolonaki: The affluent district of Kolonaki boasts upscale and posh boutiques and designer stores. It's where you'll find luxury brands and high-end fashion. It is in central Athens
Attika City Center: Located in the heart of Athens (Panepistimiou St, 3 minutes from Syntagma Sq, you get to a modern shopping center featuring a wide range of stores.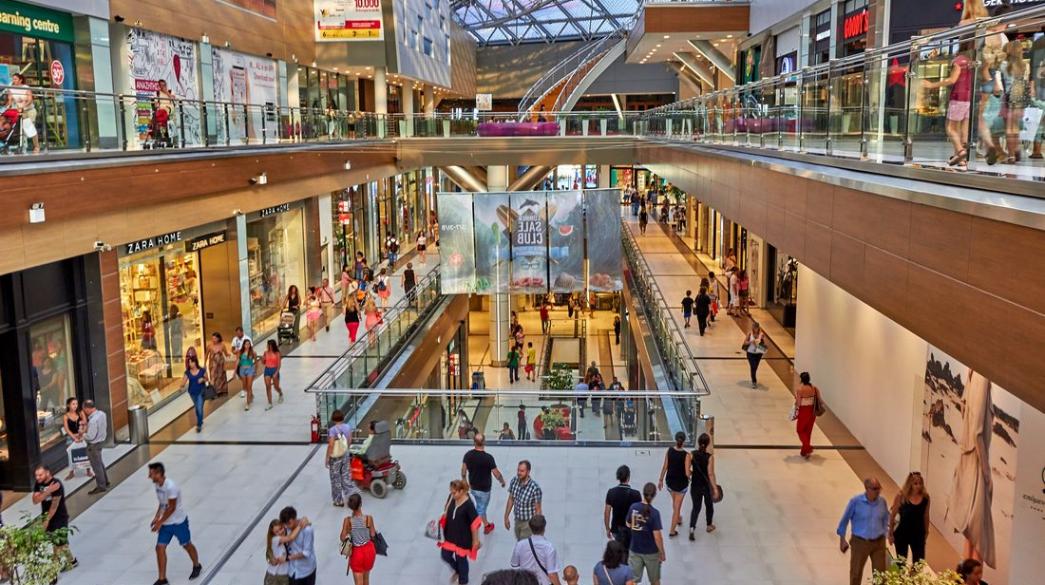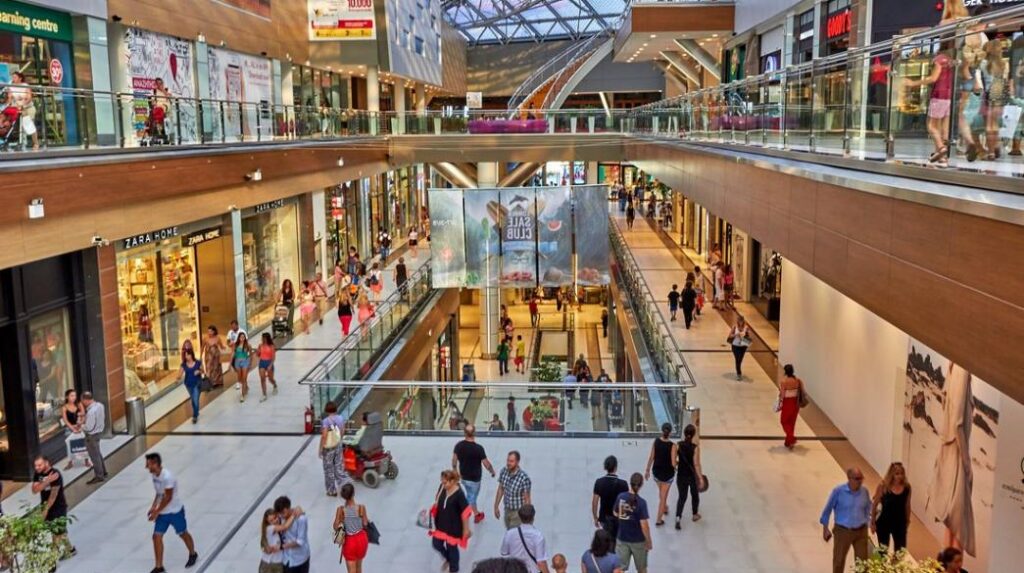 4. Golden Hall and the Mall of Athens: They are both located in the affluent suburb of Maroussi, in the north of Athens. There are massive shopping complexes offering a plethora of shops, restaurants, a cinema, and even an indoor ice-skating rink.
5. Glyfada: This Athens Riviera suburb is a shopping destination known for its high-quality clothing and accessories boutiques. Glyfada also offers a beautiful view of the sea, making it a delightful place to shop and relax. The best cafe by the sea in Glyfada is Caretta Athens.
Where to Stay in Central Athens
There is a large variety of hotels and apartments in Athens but this is a list of my favorite hotels:
What to Wear if You are Travelling the Greek Islands or Mainland
If you are a nature lover, a hiker, or you just love exploring nature and especially the steep mountains then Greece in November will be one of your favorite months.
I will never forget my first visit in late November to Parnassos Mt. near the Delphi archaeological site. It was all nice and sunny, but climbing towards the peak the weather changed all of a sudden to rain and cold and I was freezing. I did have a pair of gloves and a warm hat but I still remember the cold!
So, it is always best to be well-prepared for the unstable weather in the Greek mountains with a warm jacket.
The islands can be warmer in general but can be hit hard by winds so go well-prepared with wind and a rain-proof jacket like the Marmot one.
The secret to getting dressed in colder weather is to have layers of clothes that you can easily add or remove depending on how warm or cold you feel.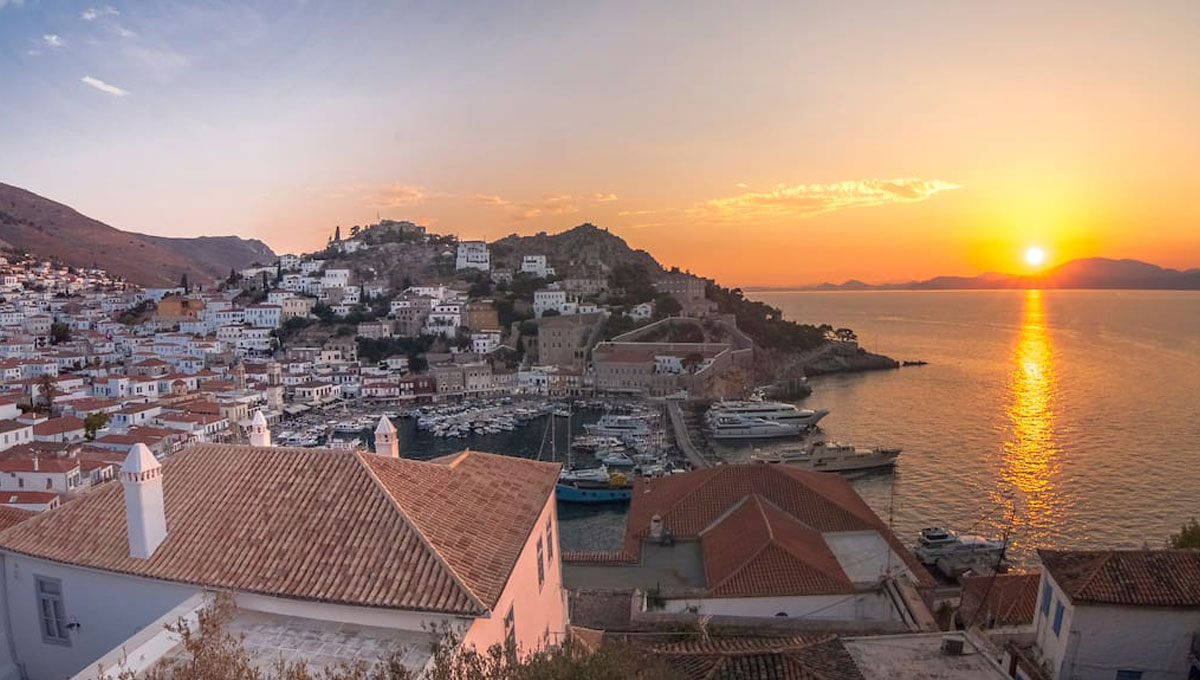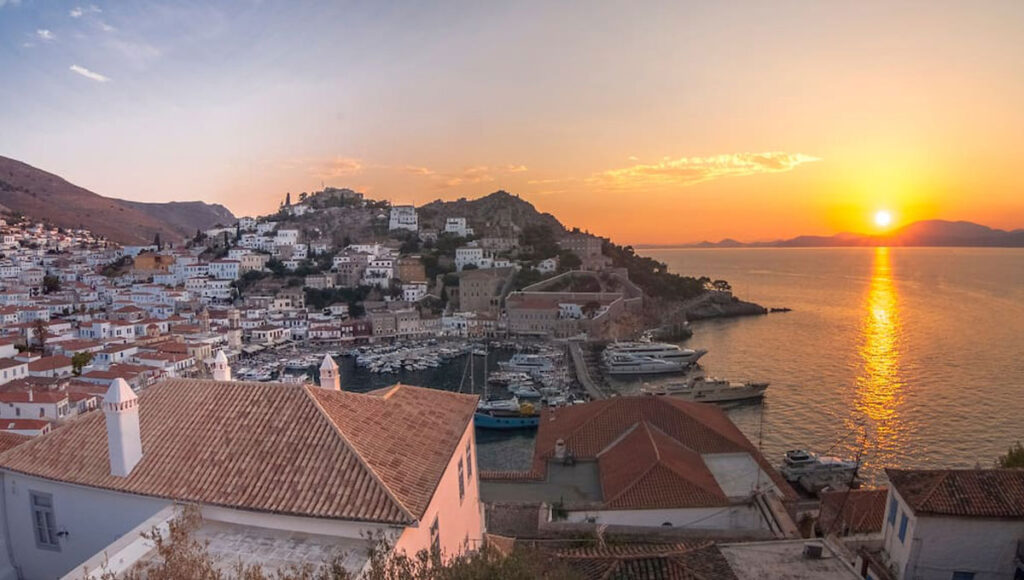 If you are thinking of visiting a ski resort in Greece, November may not be a good month as there will be no snow around to ski. However, hiking or just driving through the mountainous villages of Zagorochoria or Pelion will be a very rewarding experience.
But you will need appropriate hiking boots to avoid unwanted slips or even injuries in areas where there are many leaves on slippery ground.
Do I Need Swimwear in Greece in November?
If you are already a winter swimmer, sure, bring it along. If you are expecting warm waters like it is during summer, then you will be greatly disappointed. The water is going to be cold. However, if you book a hotel with a swimming pool, it might be handy to pack one pair.
What Not to Wear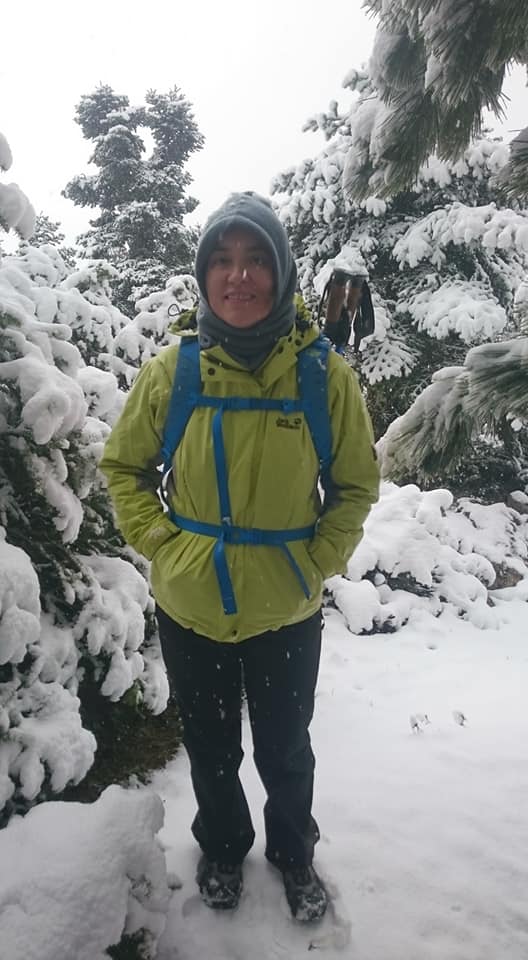 Heavy Winter Gear: Avoid packing heavy winter coats and bulky sweaters. November in Greece isn't that cold, so you won't need these items. Focus on lighter layers that you can easily add or remove.
Summer Clothing: While you might encounter some mild, sunny days, it's not the time for shorts, tank tops, or flip-flops. Save these for your summer beach vacation.
Overly Formal Attire: Greece is generally a relaxed and casual destination. Unless you have specific formal events or plans, leave your formal wear at home. Stick to smart-casual clothing that's comfortable for sightseeing.
Why to Visit Greece in November?
A lot of people are visiting Greece in November because they have business meetings to attend, mostly in Athens, Thessaloniki, or other major cities.
Greece in November is also great for couples, as they can get moments of privacy and solitude in destinations that are often heavily overcrowded. Other visitors have free time and prefer to explore Greece in the quietness of the sites and with the best shoulder season prices.
Between November and March, all the archaeological sites in Greece are half-price plus every first Sunday of each month, the entrance to the sites is completely free for everyone.
This is the time when the farmers collect their apples, chestnuts, quinces, and lotuses so, in very fertile areas like Pelion, the fruit is everywhere to smell and try the local varieties. I just love November in Greece and that it is finally so much cooler than the scorching summer heat.
Greece in Winter
If you would like to escape from the colder weather of your country and celebrate Christmas, enjoy hiking, and visit archaeological sites at half price with no crowds then I suggest you visit Greece between December, January, and February. Check out here what to do in the warmest place to be in Greece, Crete Island in winter.
Where to Stay in Nafplion Peloponnese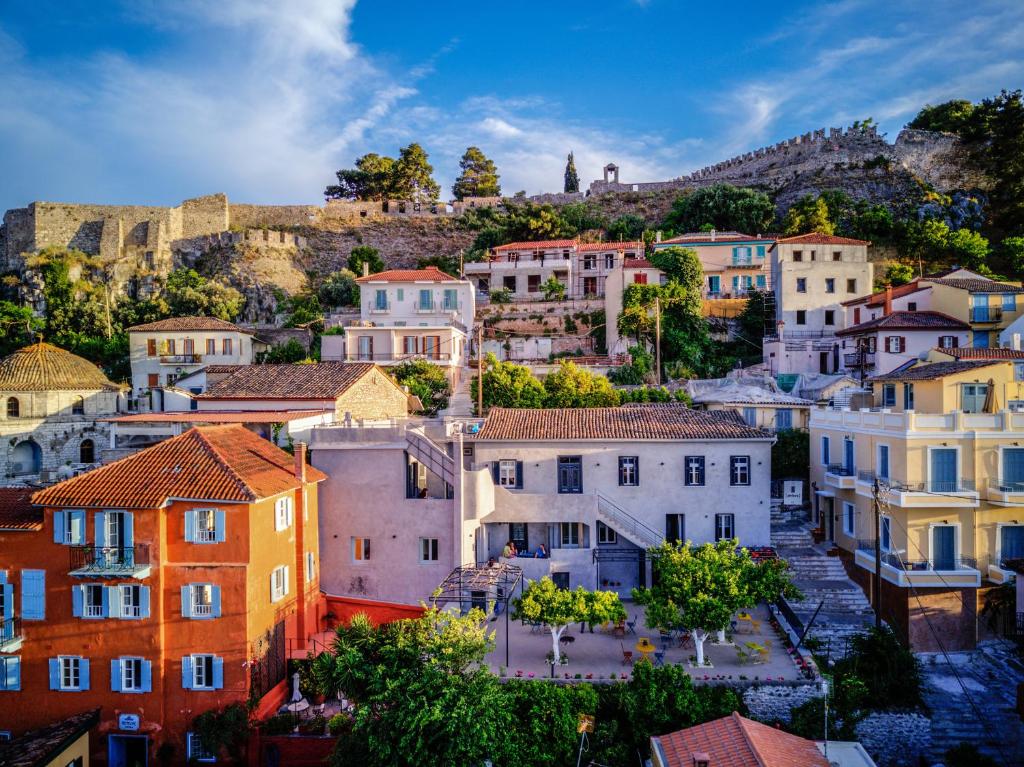 Nafplion in the Peloponnese is one of the most beautiful towns in Greece close to magnificent sites such as the Sanctuary of Epidaurus, Mycenae, Porto Heli, and islands like Poros and Spetses.
Amymone and Adiandi Hotel (Breakfast included)
Amymone and Adiandi Hotel is situated in the classical, old part of Nafplion. Combining tradition with modern style, the boutique mansions Amymone and Adiandi offer tasteful rooms with wooden floors and ceilings, hydro massage showers, and modern art.
Where to Stay in Pelion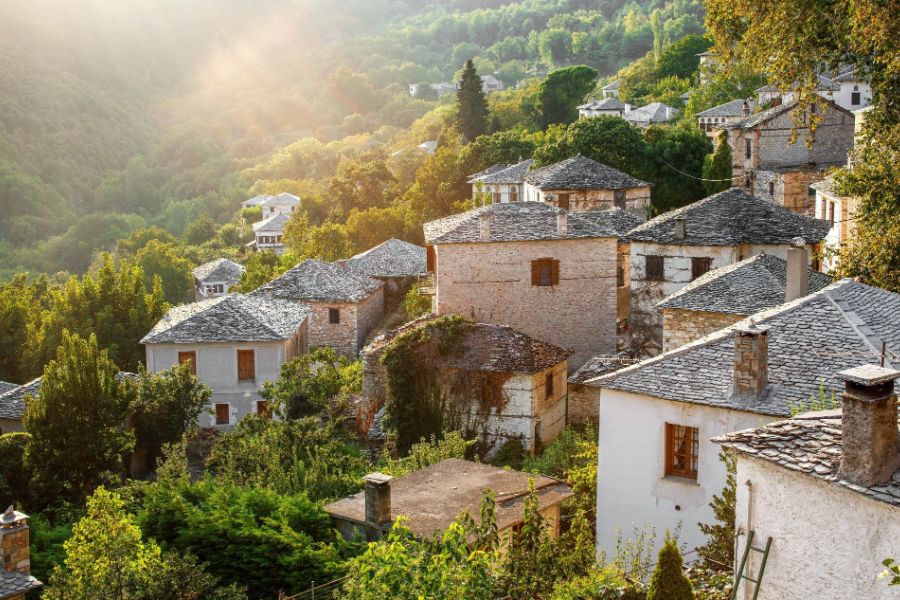 Pelion is a deeply forested peninsula with 28 traditional, beautiful villages full of old mansions and monuments, trees laden with pears, apples, chestnuts, planes, streams, and centuries-old bridges.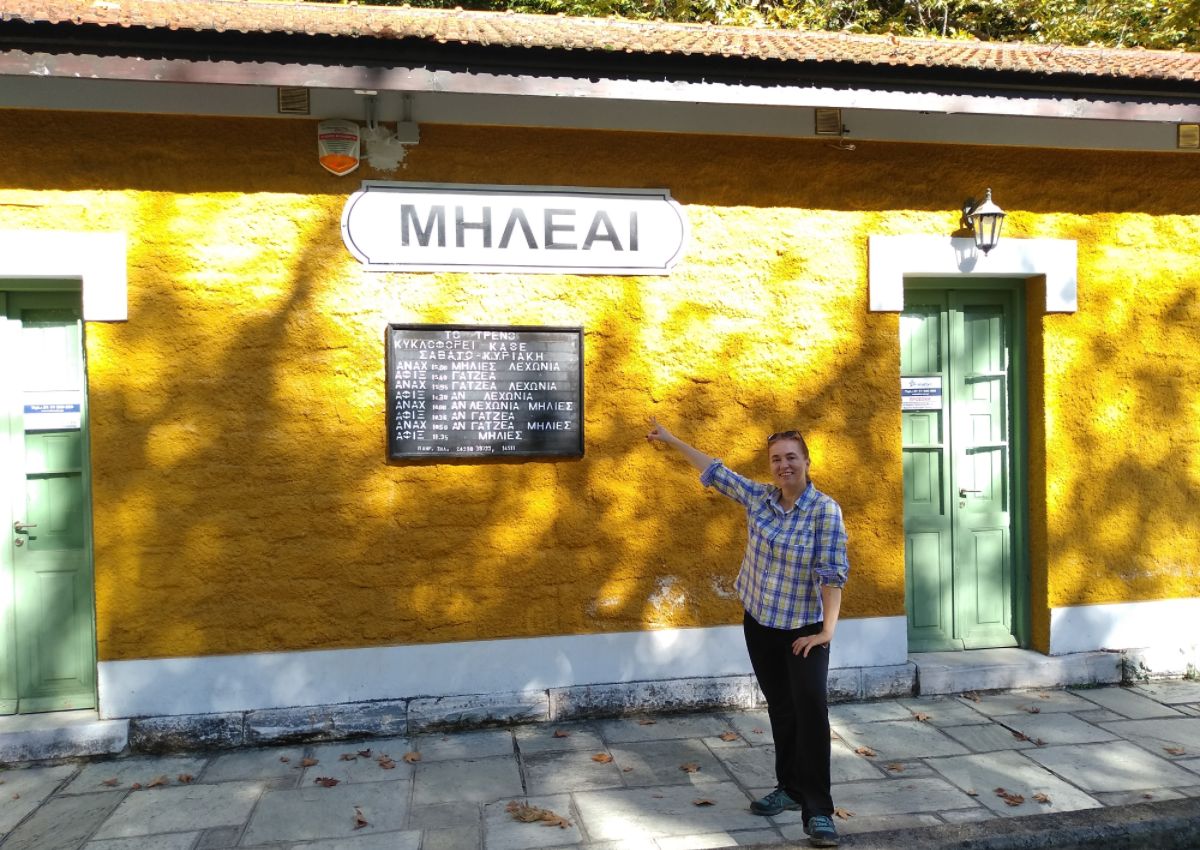 As if that was not enough, the peninsula is surrounded by endless golden sandy beaches, some of the best in Greece. The area is ideal for exploring the villages and hiking its numerous kalderimi (local trails) that connect the houses and the villages.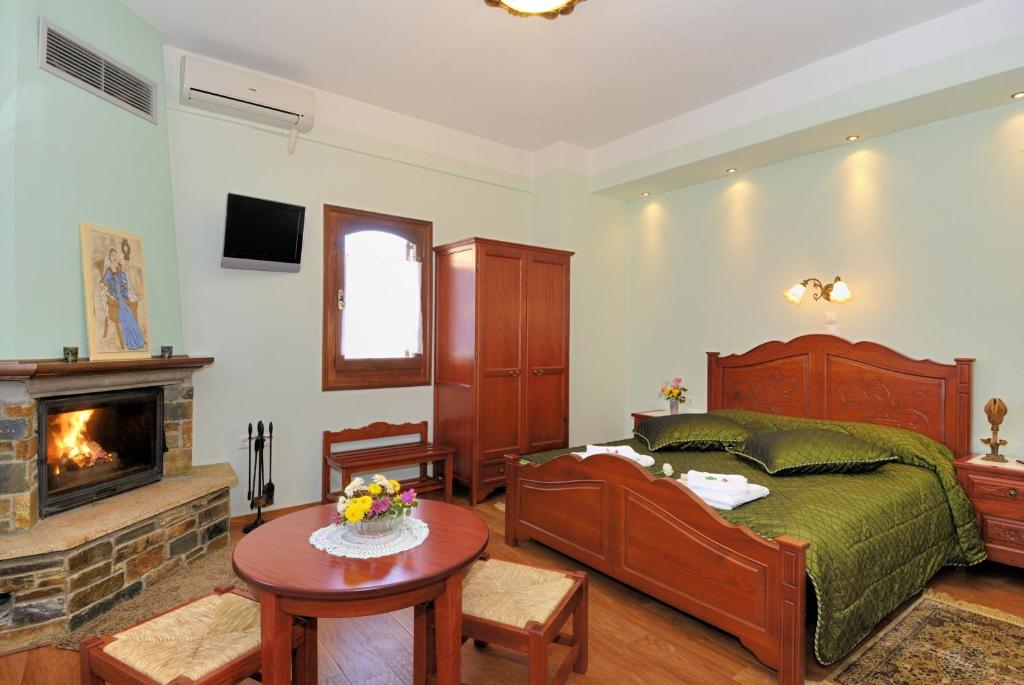 Guesthouse Theareston is a beautiful mansion, constructed with local stone and wood, with rooms featuring a fireplace that you can light and fall asleep in their warmth.
The hotel also features a hot tub, sauna, and an outdoor pool with a sun terrace while the rooms enjoy impressive mountain and the Aegean Sea views.
Where to Stay in Zagorochoria
Zagorochoria is a stunning mountainous region on the western side of Greece and is a complex of 46 picturesque villages nestled in the heart of nature.
Besides the amazing villages in the region, the area offers incredible natural explorations such as the Gorge of Vikos and the Voidomatis River.
It is a very popular winter area for many outdoor activities such as hiking, rafting, kayaking, canoeing, and rock climbing. One of the best things to do is book a Hiking Adventure in Zagori.
Papaevangelou Hotel is simply outstanding!
Set on the outskirts of Megalo Papigo village, is a traditionally built property offering warmly decorated rooms with wooden floors and ceilings.
A fantastic basis for exploring Zagorochoria in comfort, style, and Greek warmth and hospitality.
Related Post: Amazing Places to Visit in Greece in November
How to Easily Travel Around Greece
There is a good network of public buses and trains connecting even the most remote villages. For me, who I am an adventurous spirit and loves visiting and fully exploring a region, driving my car is an essential tool on my travels.
I suggest you rent a car so that you have the freedom to go wherever you want whenever you want!
Plan My Trip
Do you need a custom travel itinerary for Greece? Are you traveling solo, with your family or your friends and you need a tailor-made multi-day tour or a transfer within Greece?
If yes, please visit my dedicated Plan My Trip Page for a free itinerary!
Did you visit Greece in November? Let me know in the comments, I'd love to hear whether I managed to get it onto your bucket list! Till next time, Evgenia❤️
My Most Popular Posts
All rights reserved © Travel the Greek Way. Republishing this article and/or any of its contents (photographs, text, links) is strictly prohibited.
How to get to Athens Port (Piraeus) from Athens Airport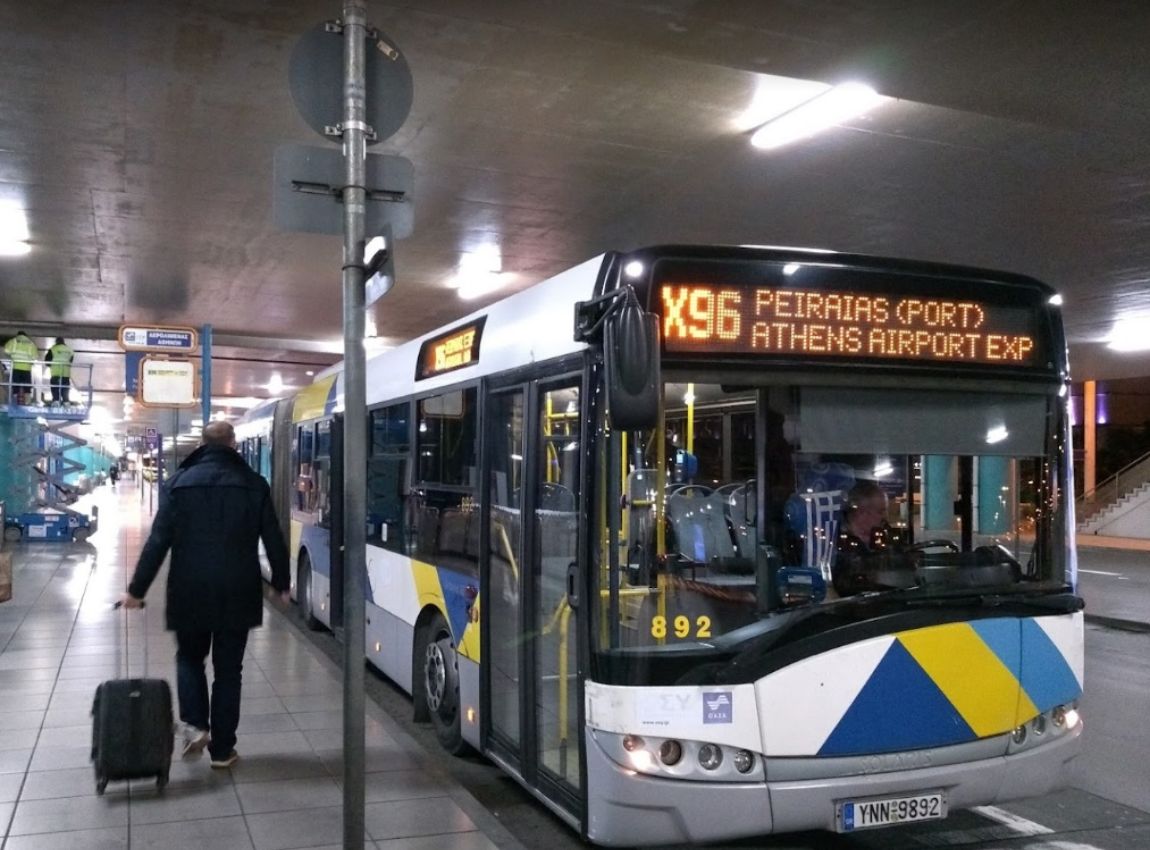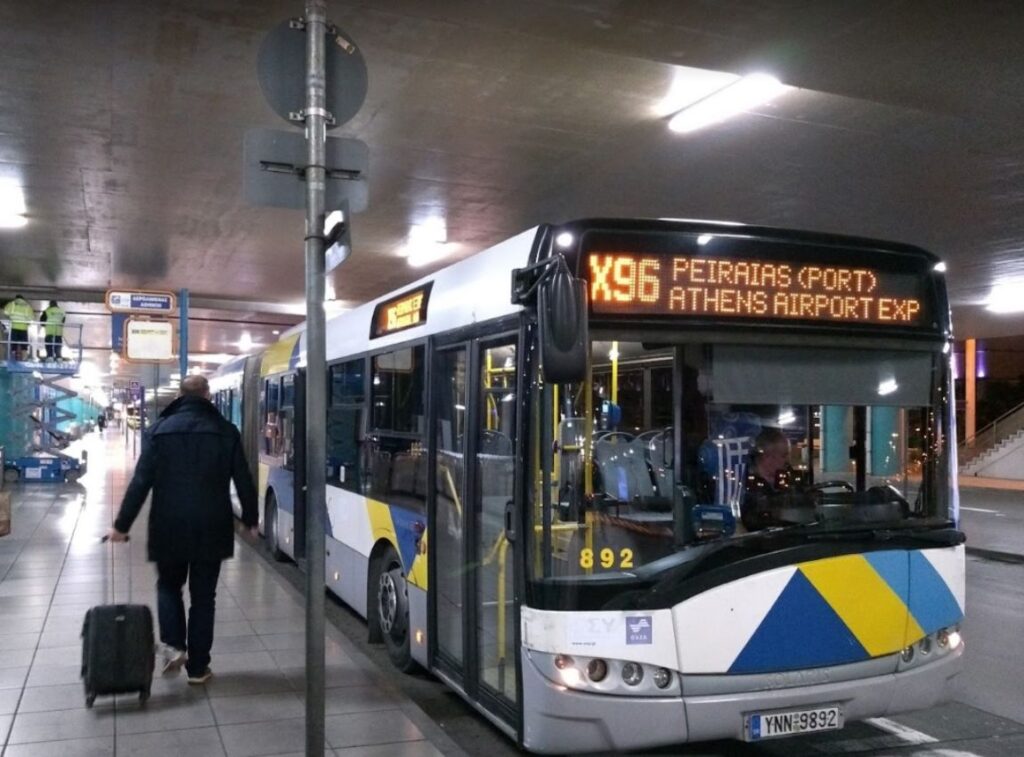 Bus: If you are arriving at Athens International Airport you can travel straight to the port by taking the X96 express bus (€5.5, children <6 yo, free entrance), which departs every 40 minutes and the average trip lasts 1 hour – runs 24/7.
Metro: (€9) is easily found across airport arrivals (blue line – M3) going directly to Piraeus port. The average trip to Piraeus lasts 1 hour.
Taxis are available in front of the airport (around €40 to Athens, €55-60 to Piraeus (depending on the traffic in Kifisos), and take up to 3 or 4 people with small luggage)
Rent a car with Discover Cars to rent reliable new cars at affordable prices
You don't like driving but love hassle-free solutions? Book a Private transfer with an English-speaking driver from Athens International Airport to Piraeus Ferries, or anywhere else in Greece
Check out an entire post on Lavrio Port in Athens
Essential Travel Info for Greece
'Hello' and 'Thank You' in Greek: "Ya sou" and "Efharisto"
Booking.com: I use Booking.com because I can get the best deals on both hotels and apartments, free cancellations, and great prices!
Find Long-Term Rentals in Greece: You will find the best prices in Flatio
FerryScanner to book ferries to the Greek Islands
Athens Metro Website (timetables and ticket info)
Get Your Guide: For all your day or multi-day tours and city guide needs, I use Get Your Guide
Emergency Numbers Anywhere in Greece: AMBULANCE 166 – FIRE 199 – POLICE 100– EMERGENCY NUMBER 112
Please follow and like us: