Did you know that hiking in Parnitha mountain in Athens is one of the best things to do in Athens? The Parnitha National Park in Athens is a large mountain, with numerous beautiful trails and a remarkably diverse terrain that surprises you at every turn surprises you at every twist and turn of the trail.
Parnitha mountain is a short drive from Athens and one of the four mountains that surround Athens: Aigaleo to the west, Parnitha to the north, Penteli to the northeast, and Hymettus to the east.
Hiking in Parnitha mountain, especially on weekends, is incredibly popular among people of all ages, including families and experienced hikers.
Greece is a mountainous country and offers a wide variety of diverse landscapes: Kalavrita in mainland Greece, the Greek islands like Sifnos in the Cyclades, or Hydra with many km of beautiful trails.
*Some of the links below are affiliate links. That means I may make a commission if you click and buy. The commission comes at no additional cost to you.
Mountain Parnitha National Park
Parnitha is the largest mountain in Athens, overlooking the city from its peak, Karavola, which stands at 1,413 meters. It spans over 300 square kilometers and is part of the EU Natura 2000 network.
In 2007, Parnitha suffered a colossal catastrophic wildfire that raged for several days burning approximately 56 sq km of pine forest. Following this devastating event, state authorities, environmental NGOs, and volunteers initiated extensive restoration campaigns and actions.
Today, you can see small pine trees emerging from certain areas on the mountain giving us hope that there will be forest again in a few years.
Parnitha's Flora and Fauna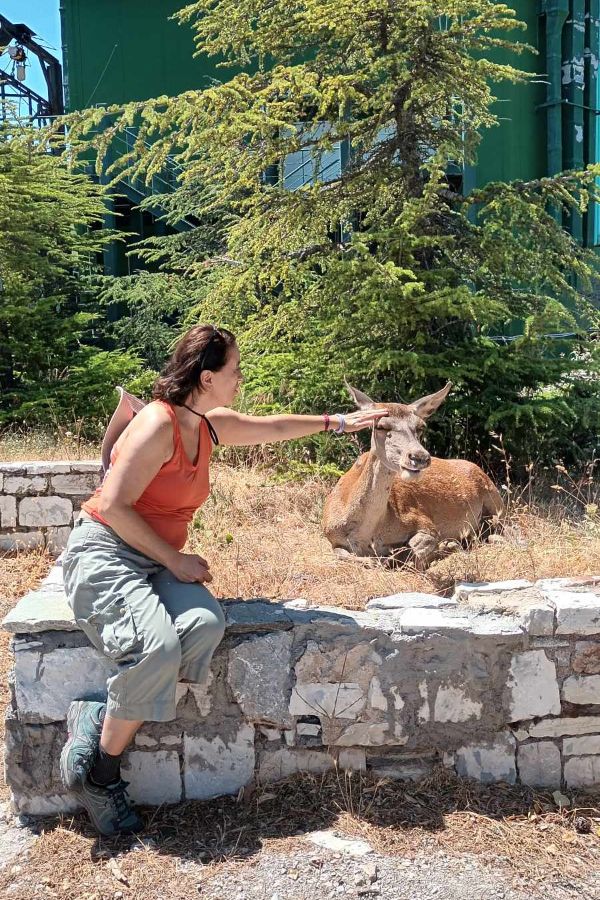 As hunting is strictly forbidden in the area, the herds of red deer, foxes, and other mammals have increased in the last 2 decades. Two packs of about 30 wolves have also been monitored in the area for the first time after 50 years.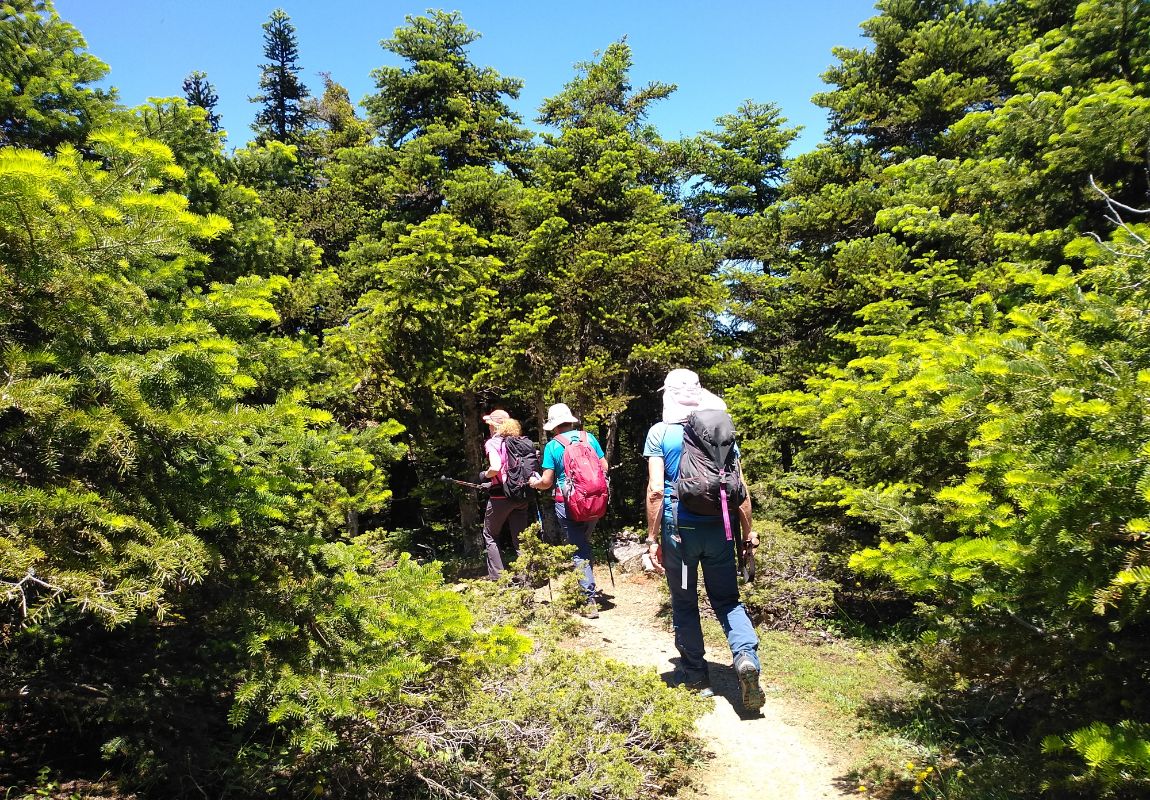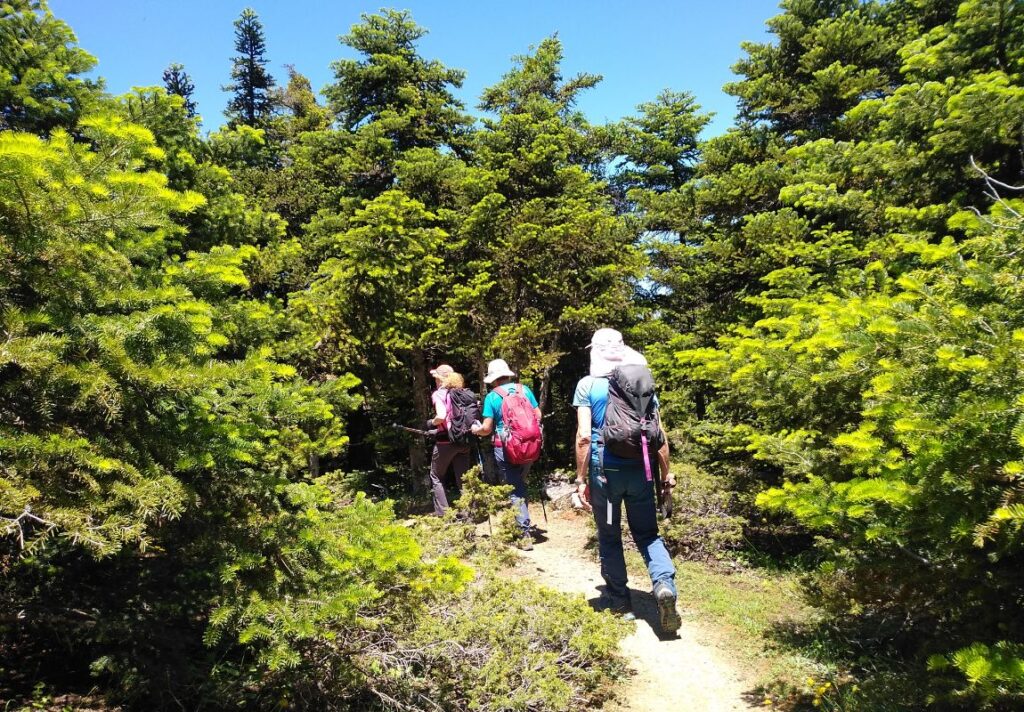 On Parnitha's slopes, you will find pine, fir, hollies, oaks, strawberry trees, and cedars forests, 30 species of mammals, 120 bird species, and over 800 different herbs and plants (including a large number of wild mushrooms).
Hiking Parnitha Mountain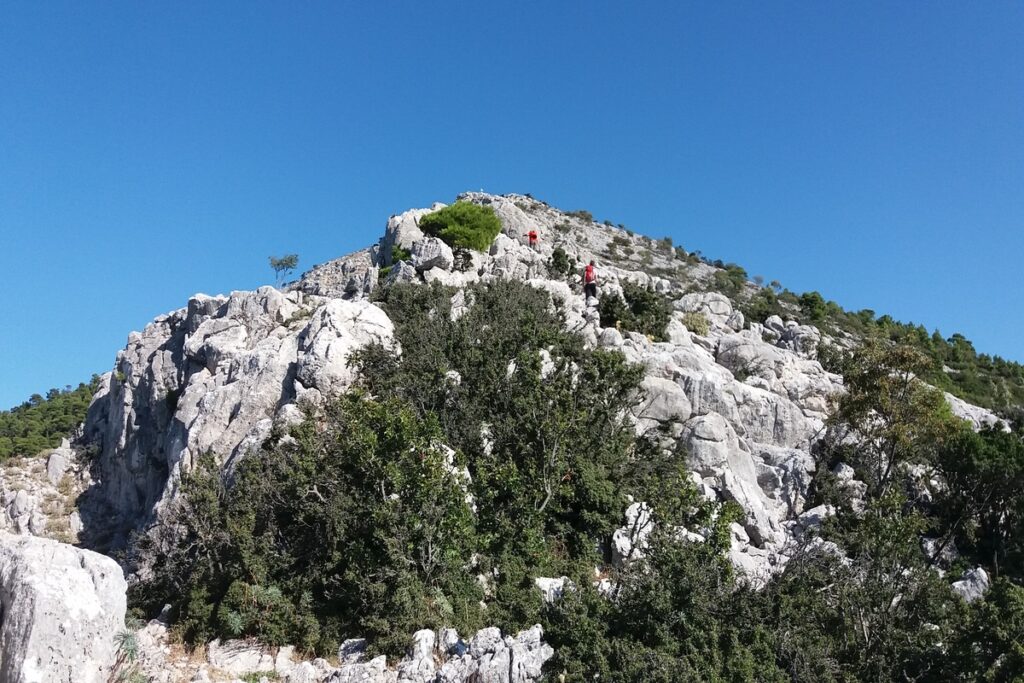 Parnitha Mountain is generally ruled by steep ridges, gorges, streams, valleys, deep forests, and plateaus. It offers the richest hiking network from all the mountains of Attica and hundreds of interlinking trails all over the mountain.
Parnitha, almost wherever you begin your hike, has steep slopes, some require climbing or using all 4 limbs. It is a hiker's heaven and a magnet for nature lovers.
2 Classic Trails in Parnitha National Park
Thrakomakedones – Chouni Gorge – Mpafi: this is an uphill through an easy gorge crossing all the way to fir forest and Mpafi shelter- 4,4 km
Mpafi – Skipiza – Mola – Mpafi: a beautiful trail that passes through streams, fountains, and dense pine forests. The total distance is 8.6 km.
When is the Best Time for Hiking Parnitha?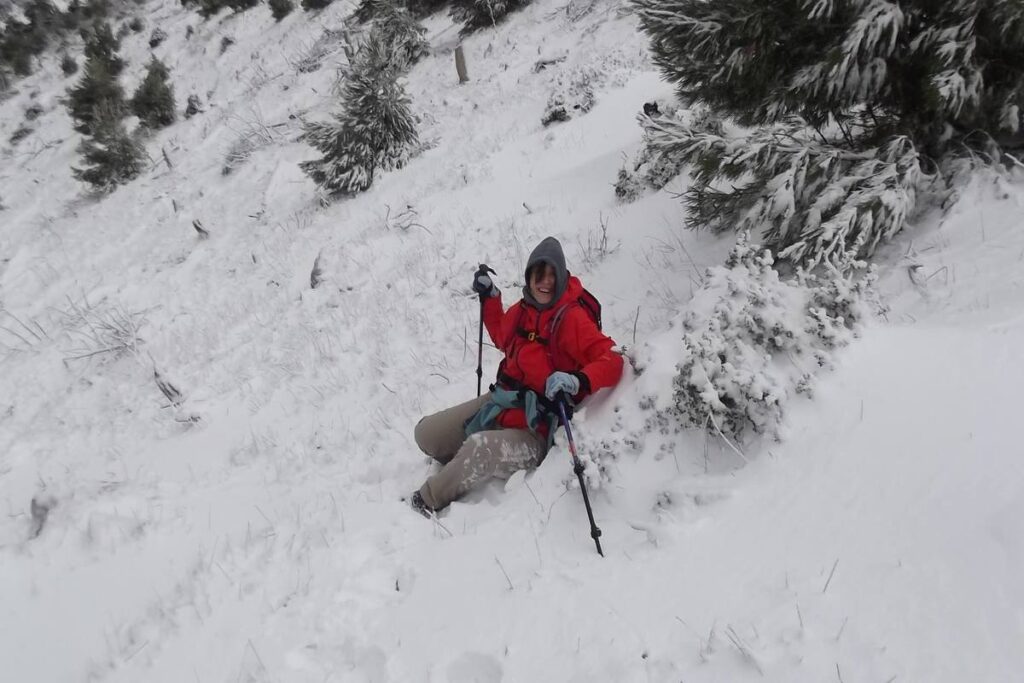 All year round is great for hiking in Parnitha Mountain. Two notes of precaution:
As summers in Athens can be from really hot to suffocating heatwaves, we sometimes escape to the forestry part of Parnitha. Parnitha also has many springs with drinking water so you can be relatively safe from the heat.
Winter in Greece means snow on mountains and Parnitha can be snowclad for months. Sometimes there are blizzards and hiking on the mountain without a local trained guide can be risky.
How to get to Parnitha?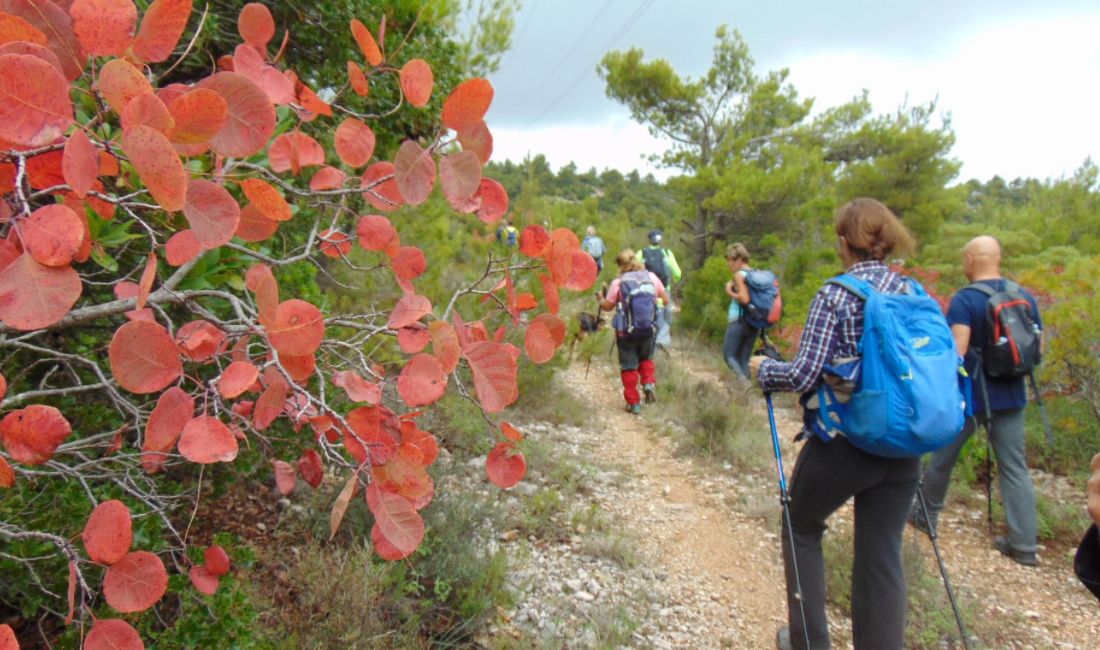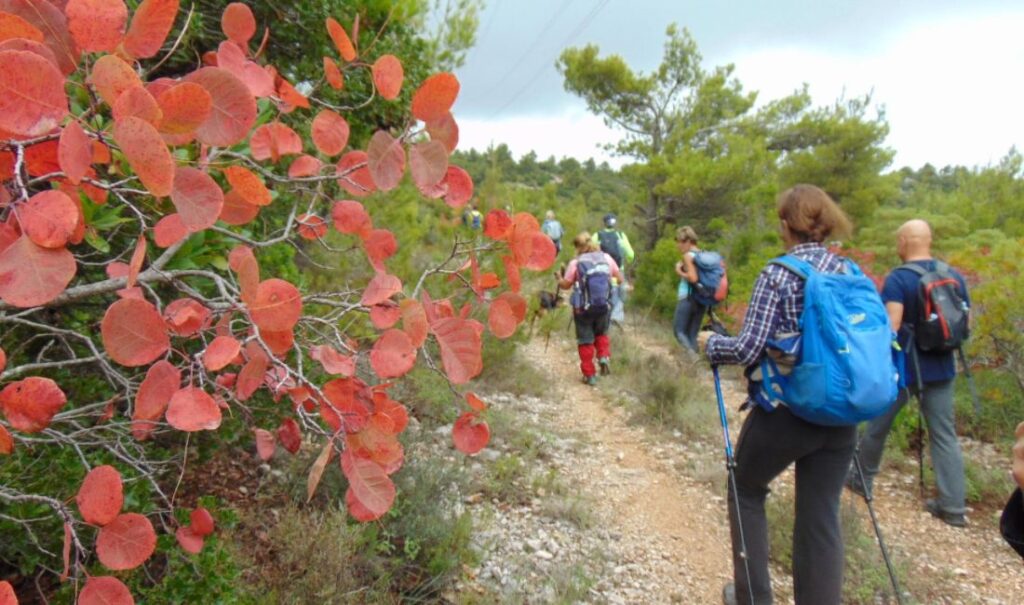 There is some public transport (buses) that makes stops relatively close to the mountain. Still, you would need a lot of walking to get to the Parnitha Casino Parking.
The easiest way to get to Parnitha is by using your own car or a rental. Alternatively, you can book a private hiking tour with pick up and drop off from Athens hotels: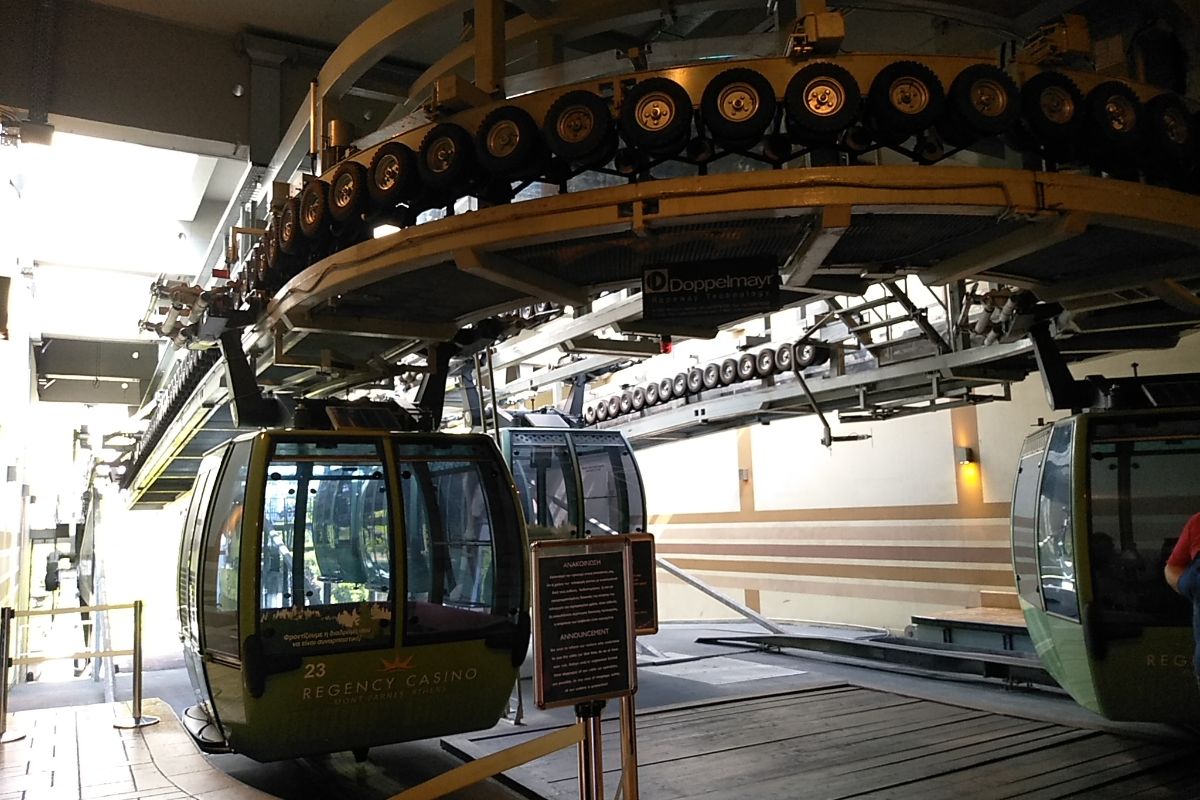 When you get to the Casino parking, you can start hiking from there (Chouni Gorge begins right at the spot) or you can take the Cable Car all the way up.
The short trip in the cable car to Parnitha mountain usually fills me with excitement and I simply love the dense forest that we fly over it.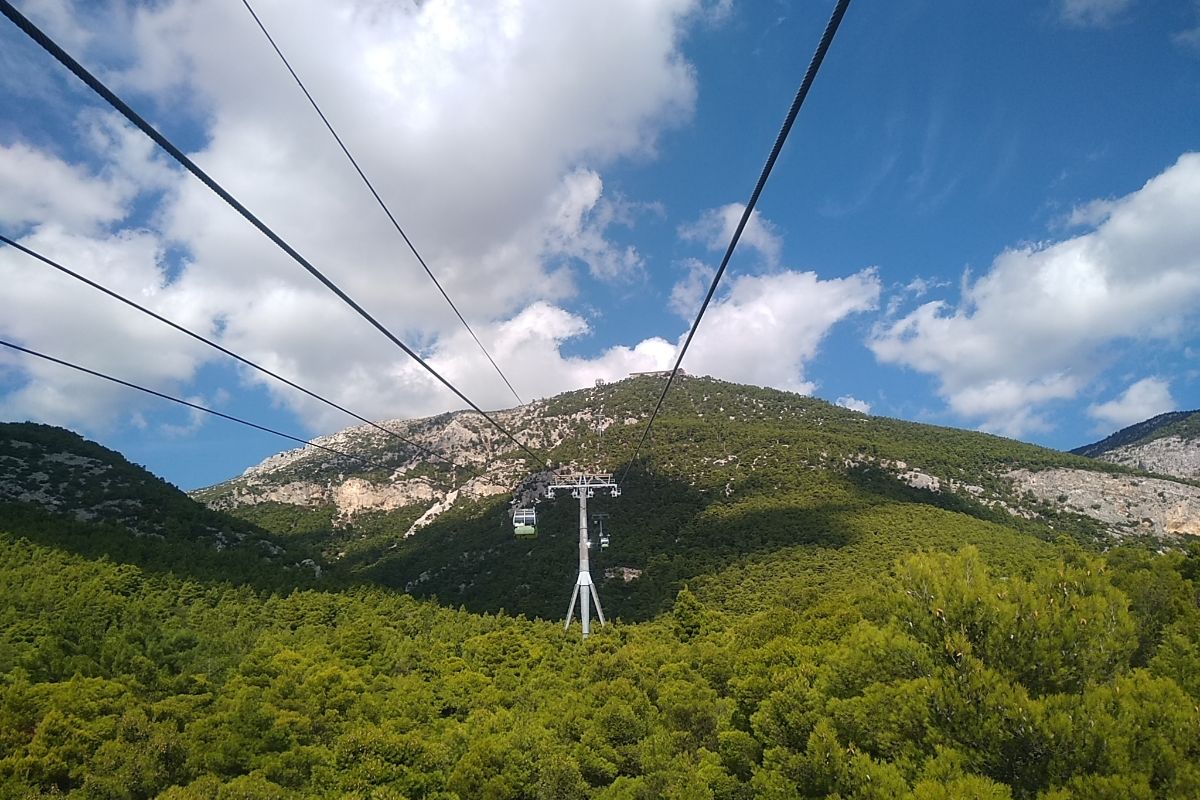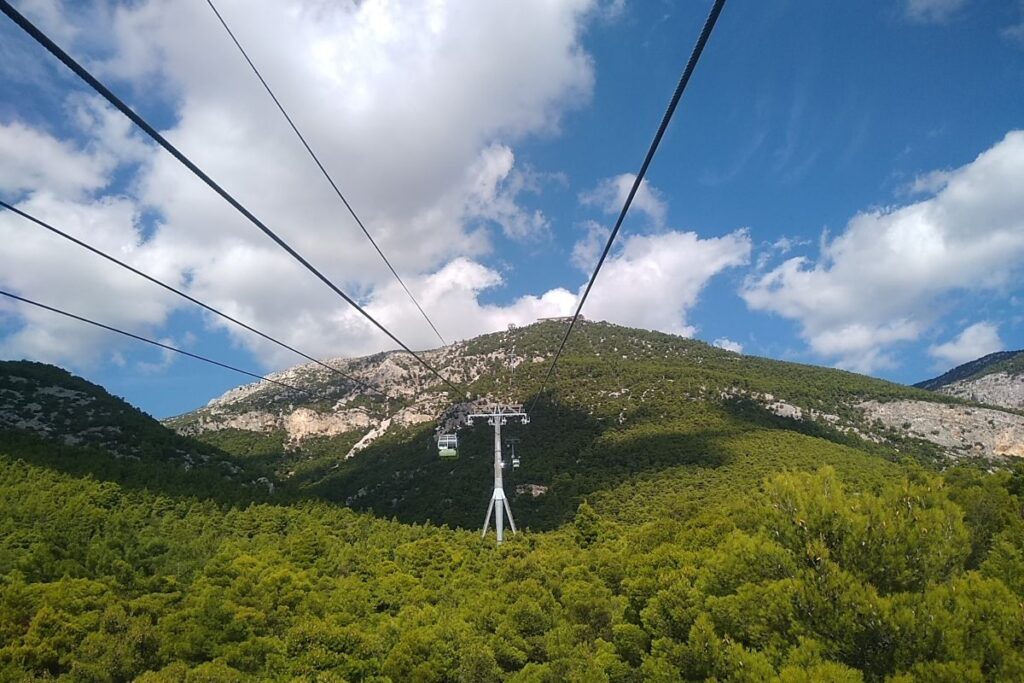 As soon as I am on solid ground again, I have to cross the vast Parnitha casino, and along with the excited casino players, I walk towards the other side of the casino and its exit. The players are following the dazzling cling and clang noise of the coin-eating machines.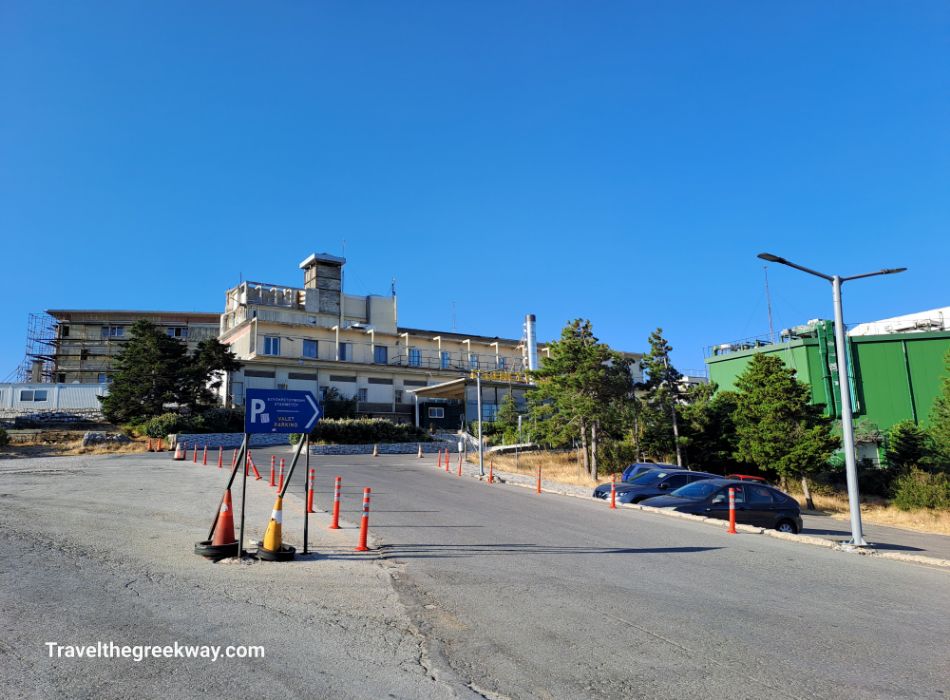 When I get out in the open, I see people sitting around on the low benches, taking photos and enjoying the crisp clear air. Most of them will just go back to the cable car, with no hiking in Parnitha involved.
The Trail to Mpafi Refuge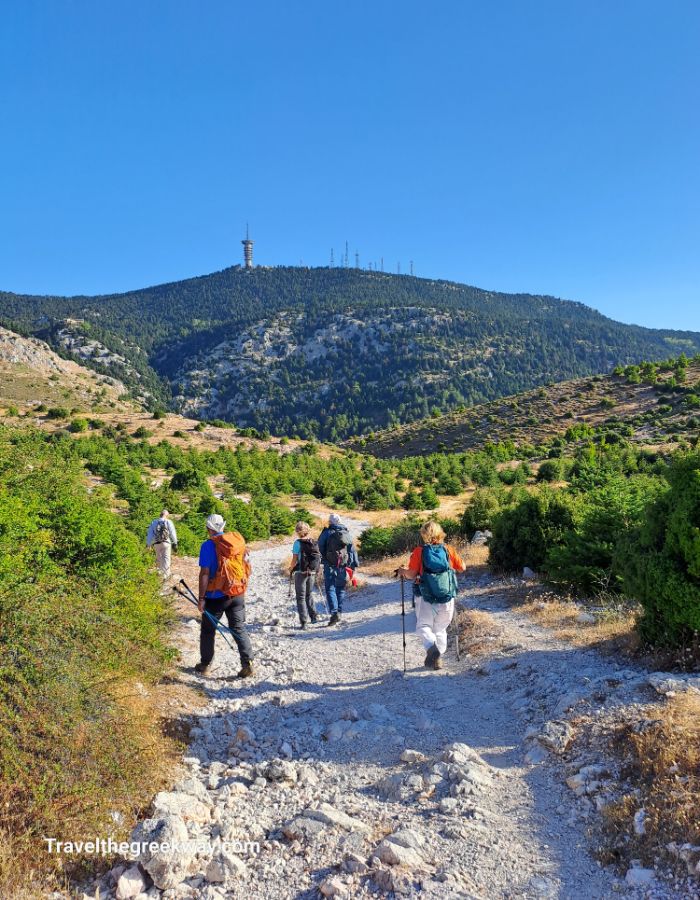 We are following a curving path joining two mountain slopes and evidence of the 2007 dreadful blaze, is all around me. We walk past low shrubs and small pine trees, which barely hide the bareness of the mountain.
In a more positive way of thinking, this bareness offers a beautiful display of the slopes and the in-between gorges; this is a characteristic that I love so much about mountains.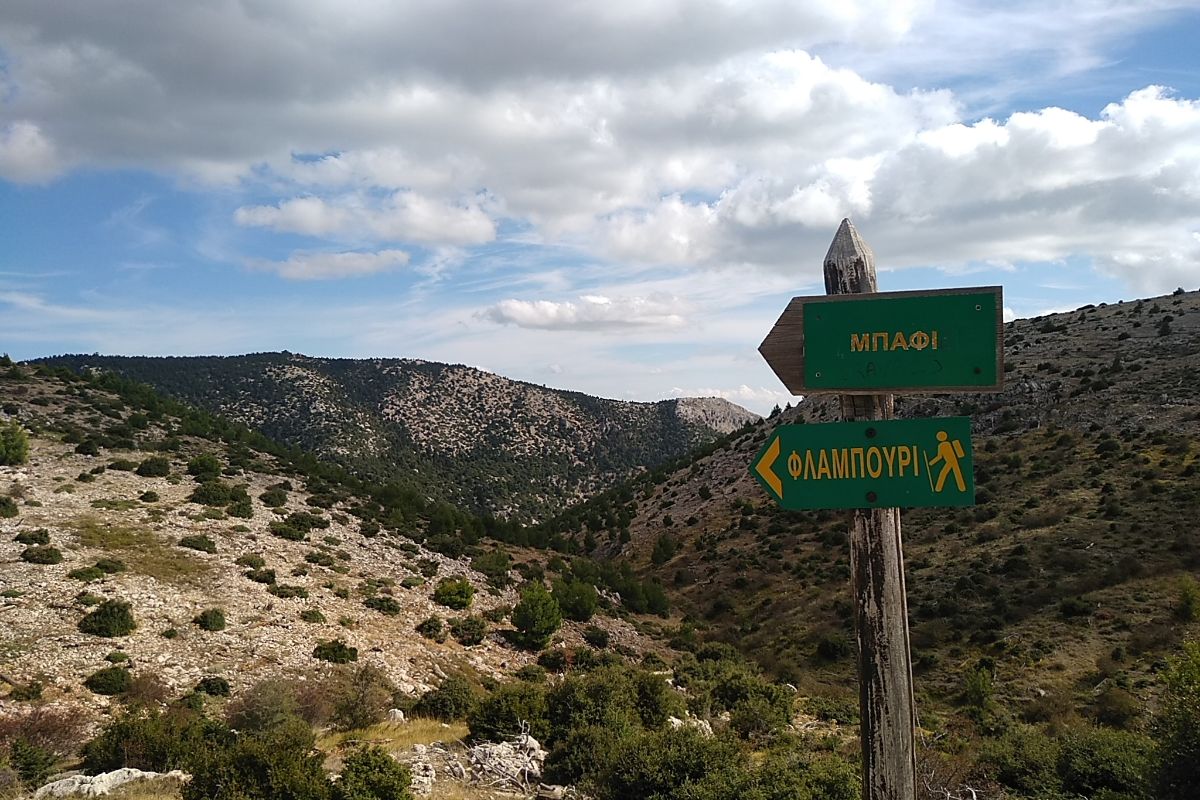 Soon enough, we reach the point where there is a clearly defined junction. One footpath to the left is going to Mpafi and the other one to Flabouri, the second shelter. I take the left fork towards Mpafi.
Mpafi Refuge in Parnitha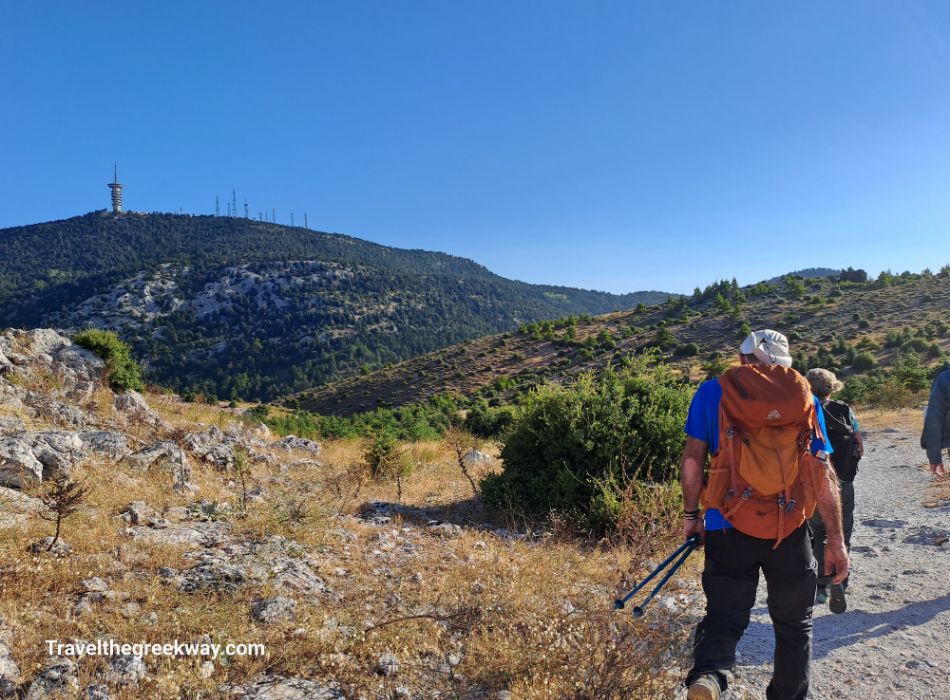 The trail from Casino to Mpafi Refuge is trail number 8.
Length: 3 kilometers
Difficulty: Easy
Altitude difference: 80 meters (1080 – 1160 meters)
Dogs: Not allowed (but you will see many hikers with their dogs)
As a general rule, the trails are indicated by simple red signs. Sometimes, you come across yellow rhombi or just plastic pieces of material hanging on branches. Do use your imagination and keep an open eye for the signs!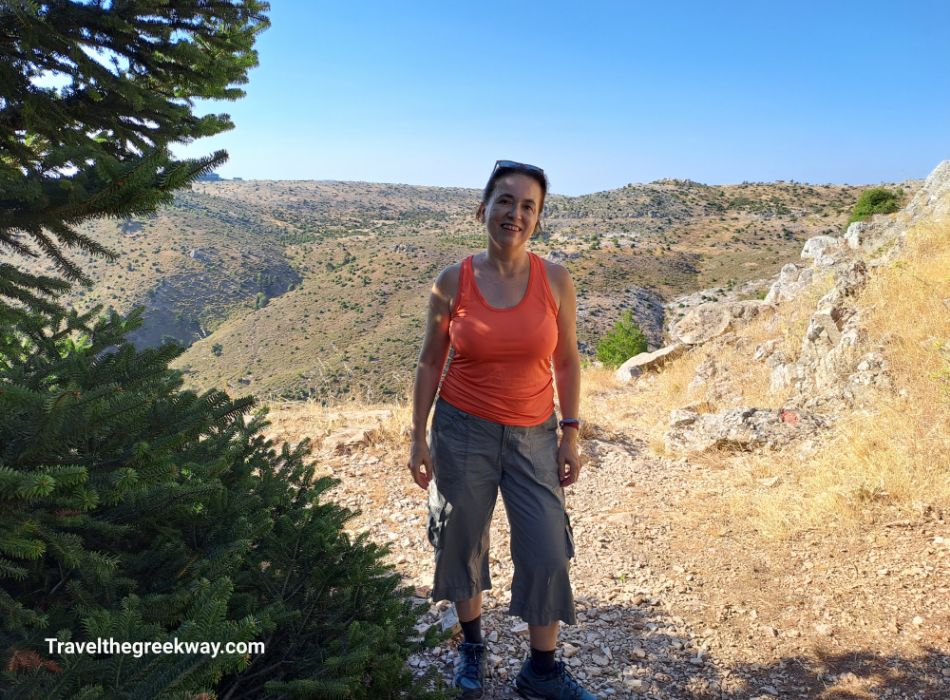 As I hike, the scenery changes into a denser forest and I can now see the Mpafi Refuge sitting on its peak. On my right, and at the bottom, I can see the dry river bed.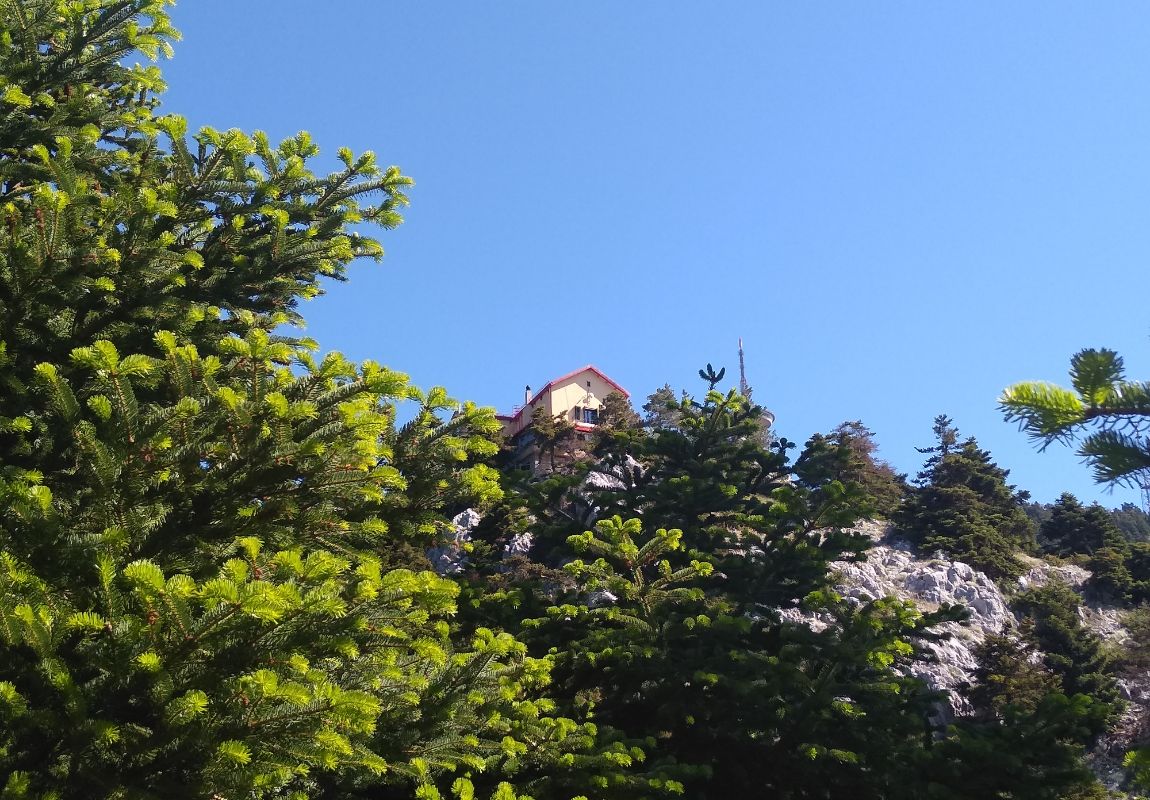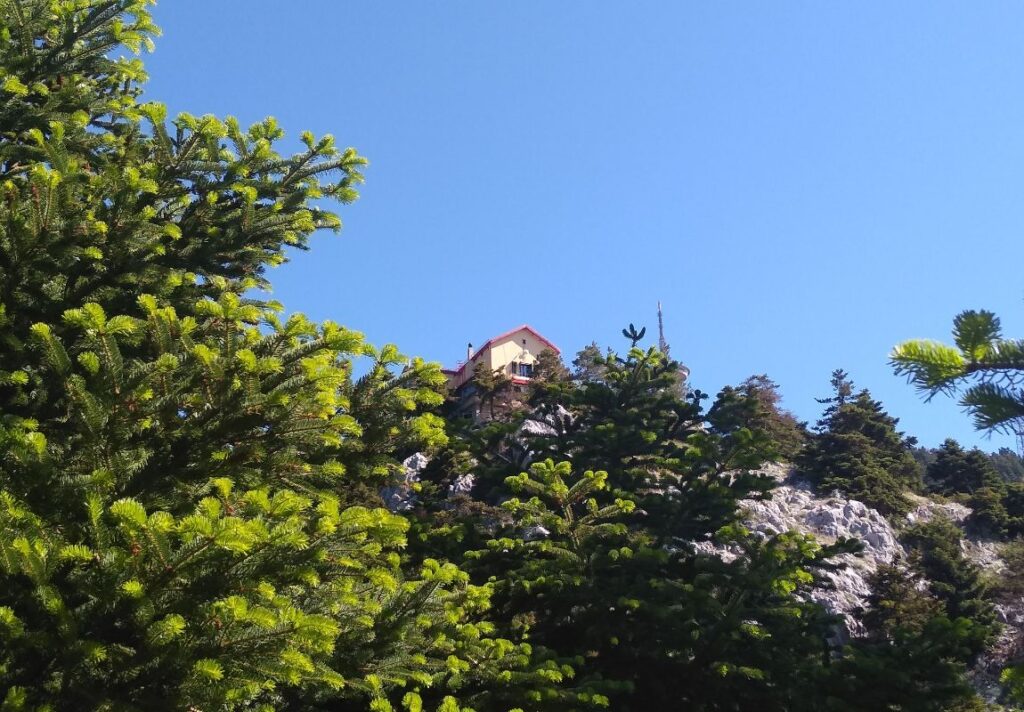 At some point, I cross the dry river bed and I have either to climb a steep uphill slope to the shelter or take the easier path further down and in a circular way. I chose the easy path and started walking embracing the peacefulness around me.
After a few minutes of possibly the most "challenging" part of the whole trek, the smells of the delicious food emanating from the shelter welcomed me to its premises.
Mpafi shelter in Parnitha belongs to the Greek Mountaineering Club of Athens, (EOS Athinon), one of the oldest hiking clubs in Greece.
In its diner, you can choose from a wide variety of Greek traditional dishes like fasolada (bean soup), Greek hikers meal, or pasta with cheese, children's favorite.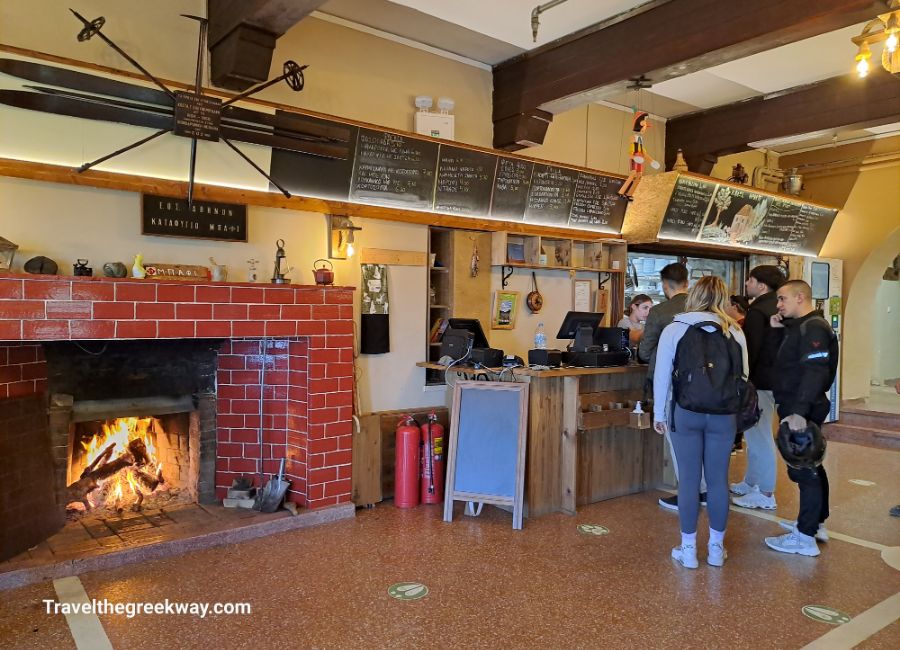 Katafugio Mpafi also offers accommodation in dorms and all kinds of outdoor activities around its premises. What I most like about this refuge is that it is an easy approach either on foot or by car (there is a large parking area beside the shelter) and you can have a coffee in nature with stunning mountain views.
Or you can continue to some more serious hiking in Parnitha, to a number of signed paths starting from Mpafi.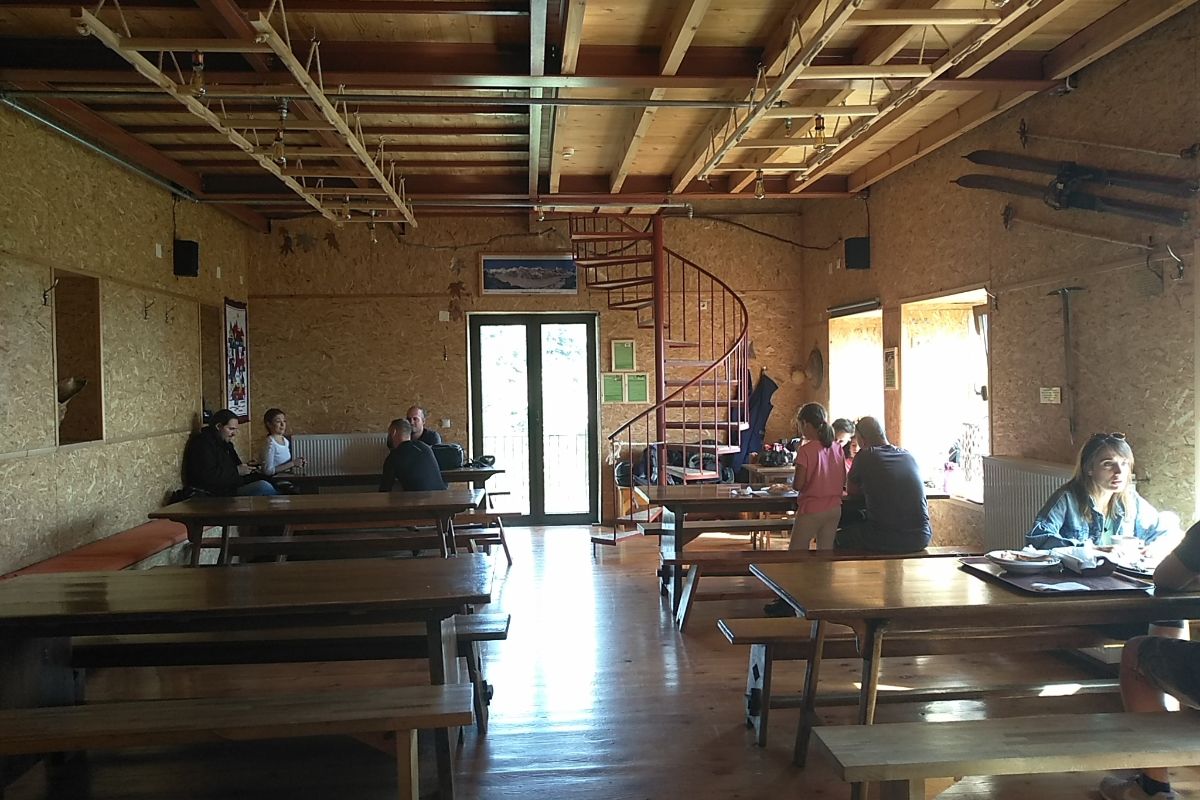 Mpafi gets very busy during the weekends and it is a self-service facility. After doing my rounds in the refuge, I was soon heading back taking the same trail towards the Casino.
As I approach the Parnitha Casino and the cable car, I can see the whole of Athens, the Argo-Saronic islands and the sea, and the mountains of Penteli, Hymettus, and Tourkovounia, a view that makes me happy to live in this city.
Hiking Gear for Parnitha Mountain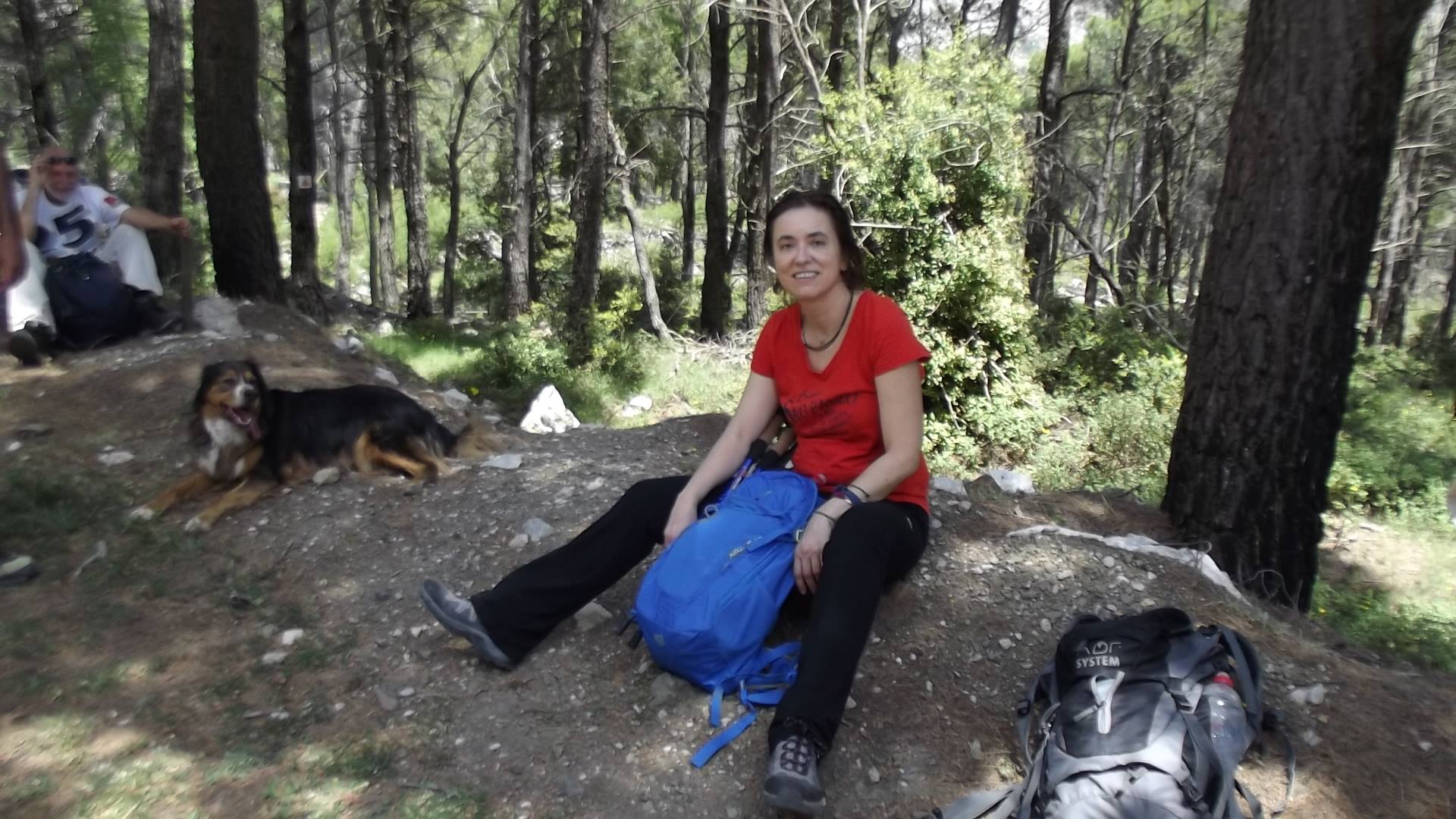 I always take my walking sticks with me, even though the path is one of the easiest trails in Parnitha.
Generally speaking, I am very satisfied with my Lowe Alpine backpack and the way it keeps my back always dry no matter how warm it is in Greece. My only grievance is that I bought it a small size so I can't carry a lot of necessary things, especially for winter when I may need an extra warm fleece with me.
Conclusion
Parnitha Mountain as it is so close to Athens, offers an accessible and enjoyable hiking experience for individuals of all skill levels. For those seeking a bit of respite along the way, the Refuge Bafi serves as a welcoming oasis, providing hikers with a chance to refuel and rest while surrounded by the natural beauty of this enchanting mountain.
Plan My Trip to Greece
Do you need a custom travel itinerary for Greece? Are you traveling solo, with your family or your friends and you need a tailor-made multi-day tour or a transfer within Greece?
If yes, please visit my dedicated Plan My Trip Page for a free itinerary!
How to get to Piraeus Port from Athens Airport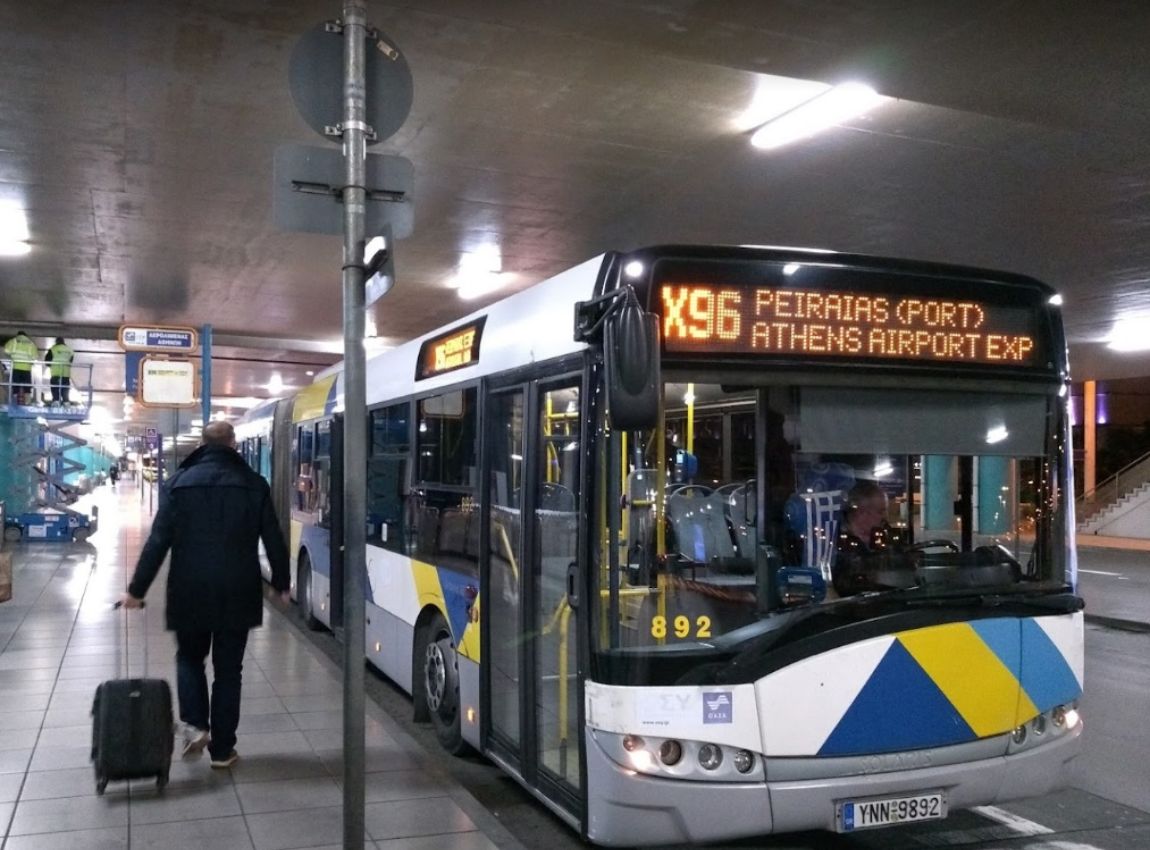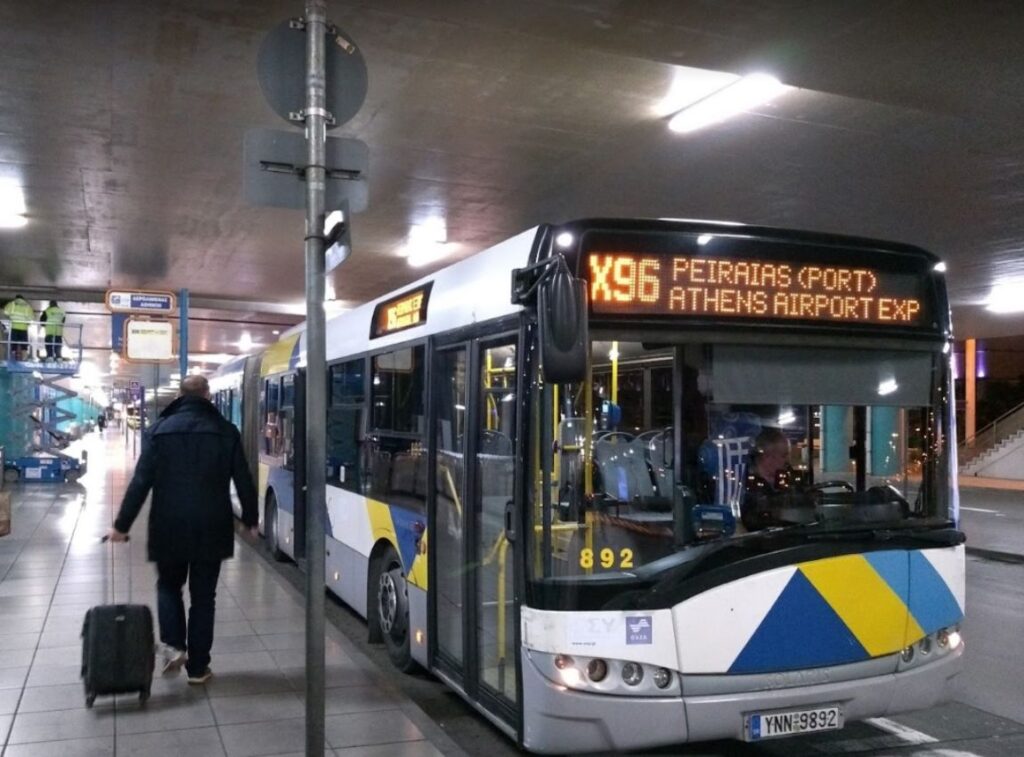 Bus: If you are arriving at Athens International Airport you can travel straight to the port by taking the X96 express bus (€5.5, children <6 yo, free entrance), which departs every 40 minutes and the average trip lasts 1 hour – runs 24/7.
Metro: (€9) is easily found across airport arrivals (blue line – M3) going directly to Piraeus port. The average trip to Piraeus lasts 1 hour.
Taxis are available in front of the airport (around €40 to Athens, €55-60 to Piraeus (depending on the traffic in Kifisos), and take up to 3 or 4 people with small luggage)
Rent a car with Discover Cars to rent reliable new cars at affordable prices
You don't like driving but love hassle-free solutions? Book a Private transfer with an English-speaking driver from Athens International Airport to Piraeus Ferries, or anywhere else in Greece
Check out an entire post on Lavrio Port in Athens
My Most Popular Posts
Essential Travel Resources for Greece
'Hello' and 'Thank You' in Greek: "Ya sou" and "Efharisto"
Booking.com: I use Booking.com because I can get the best deals on both hotels and apartments, free cancellations, and great prices!
Find Long-Term Rentals in Greece: You will find the best prices in Flatio
FerryScanner to book ferries to the Greek Islands
Athens Metro Website (timetables and ticket info)
Get Your Guide: For all your day or multi-day tours and city guide needs, I use Get Your Guide
Emergency Numbers Anywhere in Greece: AMBULANCE 166 – FIRE 199 – POLICE 100– EMERGENCY NUMBER 112
Please follow and like us: