Are you traveling for the first time to Greece in 2023 and you would like to know useful tips about Greece and cultural mannerisms? This post is all about useful information for a first-time traveler to Greece like tipping, which are the best Greek islands, the dress code for monasteries, and when is best to go to Greece.
It is always a matter of question how to draft the best itinerary, with a combination of sites and beaches, especially if you are visiting for the first time to Greece. In this post, I provide valuable and current information on all your FAQ on Greece and sample itineraries.
*Some of the links below are affiliate links. That means I may make a commission if you click and buy. The commission comes at no additional cost to you.
Athens Quick Reference
Where to stay in Athens with stunning Acropolis view: Niche Hotel or The Foundry Suites
Book your ferry tickets with no-hidden-fees at FerryScanner

or FerryHopper
Rent a car with Discover Cars for reliable new cars at affordable prices
Fast Facts about Greece
European Country, member of the EU since 1981. Coin: Euro
Population: 10.64 million (2021)
Language: Greek (but everyone in tourism speaks good English and/or French, Spanish, or German)
Religion: Eastern Orthodox Church
Geography: 80% of Greece is covered by mountains, and 25% of the total land is covered by natural forests mostly firs, pines, planes, and beeches, has 21 major rivers, 50 natural lakes, about 6000 islands, and islets, 220 of which are inhabited.
Climate: Greece has 4 distinct seasons with hot and dry summers, mild springs and falls, and cold/wet/snowy winters, especially in the northern mountainous areas. Athens, Peloponnese, and the southern islands have milder winters but not always! You may find interesting my post on when is the best time to go to Greece.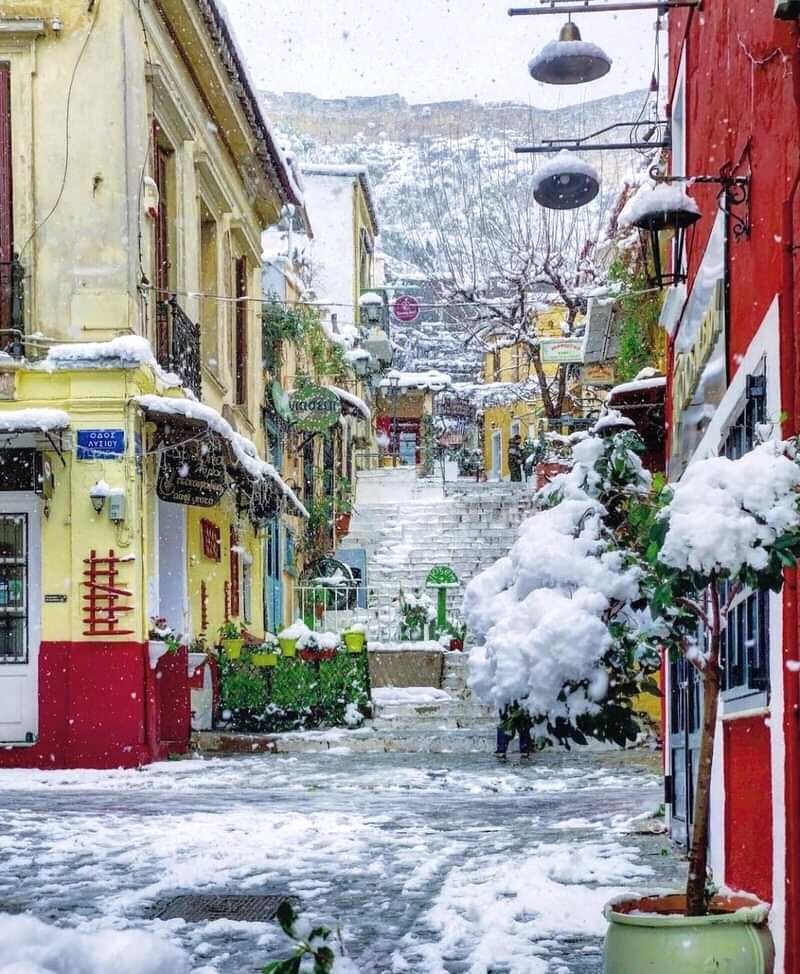 Greece has a known ancient history of at least 5.200 years old. The Cycladic (3200-2000 BC), the Minoan (3000-1100 BC), and the Mycenaean (1650-1060 BC) are some of the oldest European civilizations.
Ancient Greek Civilizations, in general, have been the most influential in Europe, and the country is widely known as the 'Cradle of the Western Civilization'.
Is Greece/Athens Safe to Travel?
Yes, Greece is one of the safest countries in the world to live in and visit!
However, there is a petty theft issue, especially in cities, like Athens, just like every other large city in the world. If you are for the first time in Greece, you may get stressed or unsure of public transport. You shouldn't. Just keep your belongings with you at all times when you use public transport, and you will be fine.
Some tips that you may find helpful:
Keep your bags close to you at all times, and don't let anyone "help" you with your things
Wear your backpack in the front part of your body, so that you have control of your bag at all times while walking in Athens or inside the metro
Leave your valuables at your hotel and walk around with some money, or a prepaid card with a small amount available and a copy of your passport to minimize any loss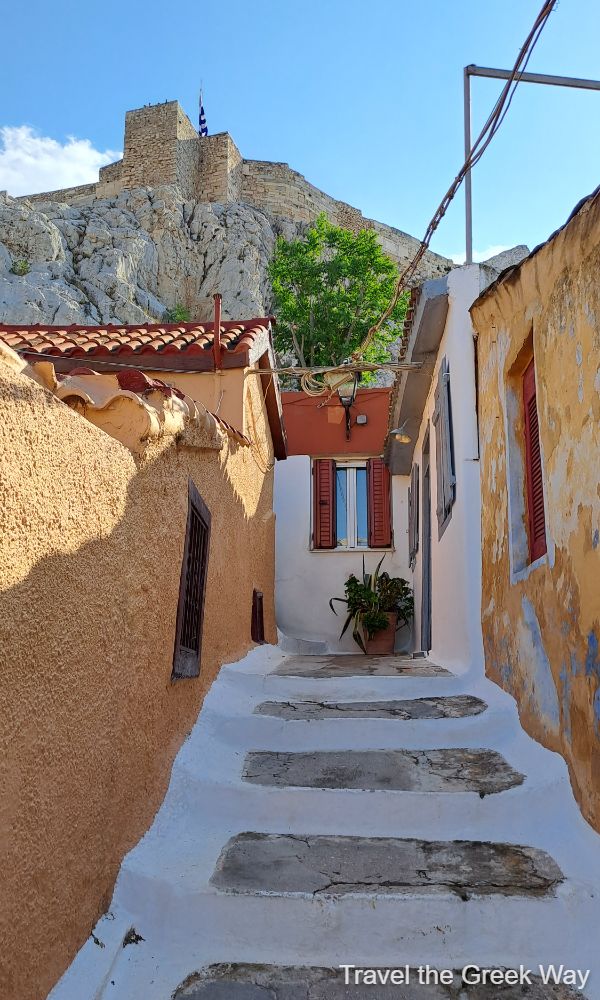 Still not so sure about safety? Purchase an anti-theft design Backpack, that offers excellent safety for your wallet and documents due to the securable and puncture-resistant zippers.
Do I need a Visa?
Perhaps you do, please check it out with your embassy! Greece has signed the Schengen Agreement, so everyone traveling for up to 90 days from the EU, the US, Canada, and Australia, does not need a visa. Keep in mind that your passport should have at least six months of remaining validity.
When is the Best Time to Go to Greece?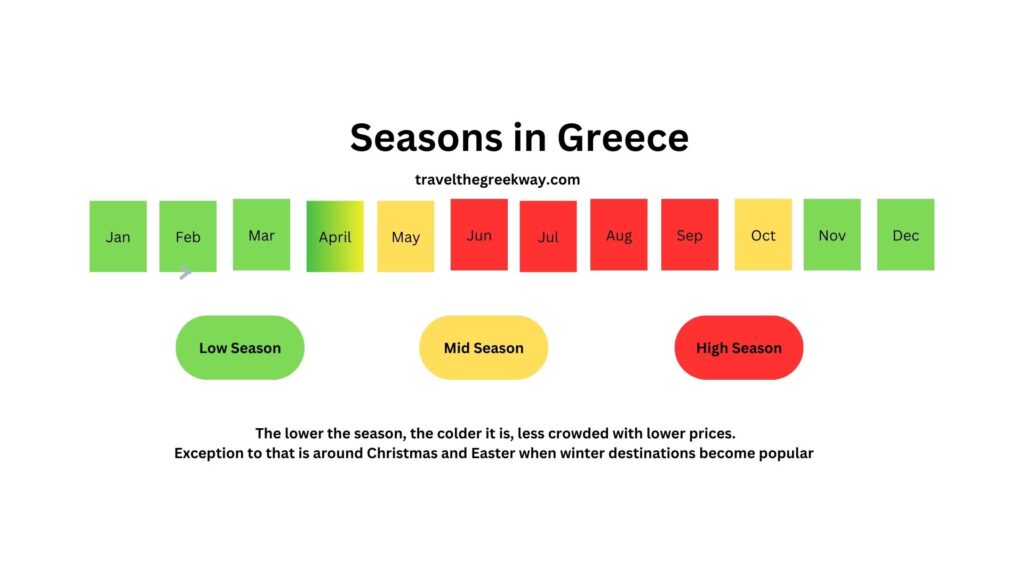 I live permanently in Athens, Greece and I enjoy the multitude of activities throughout the year.
There are great ski resorts in Greece, photographic villages, and striking sites to visit or hike in Greece in winter, fall, or spring.
If you are first time to Greece you would probably choose warm weather, that is between May, June, and October. If you can't stand high temperatures (32 C – 45 C) July and August should be avoided.
The Cyclades islands have during (most of) the summer strong north winds, widely known as Meltemia, which can be both annoying and cooling from the heat.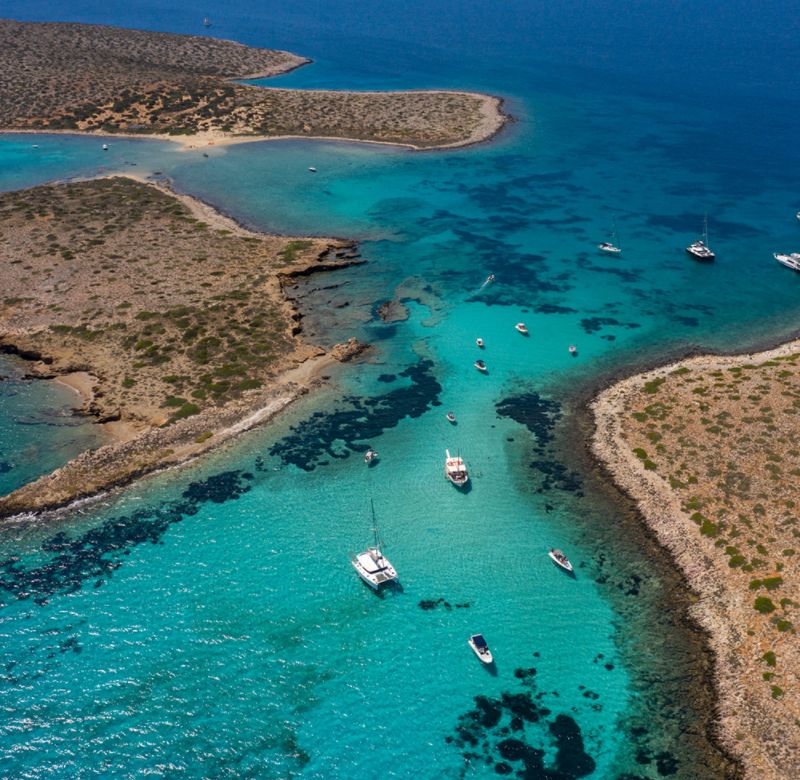 August is by far the most difficult month to visit Greece, as it is busy and overcrowded in places like Santorini (and too hot!).
For details about the Greek climate read my related post: When is the Best Time to Go to Greece
Is there an Uber in Greece?
Yes, there is and you can find it here. There is also the Uber Reserve service, which allows riders to reserve an Uber Taxi in Athens and Thessaloniki up to 90 days and at least 30 minutes in advance.
Top Must-See Sites all over Greece
Find below a list of some of the best Greek sites: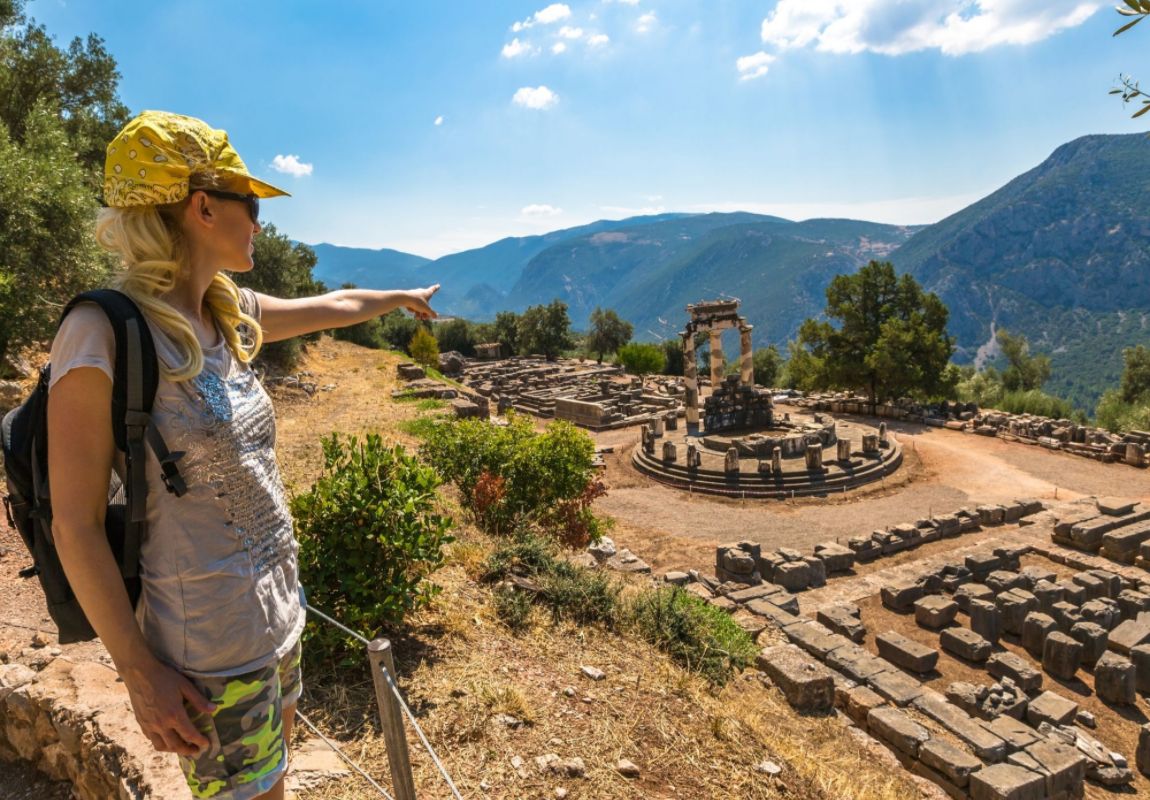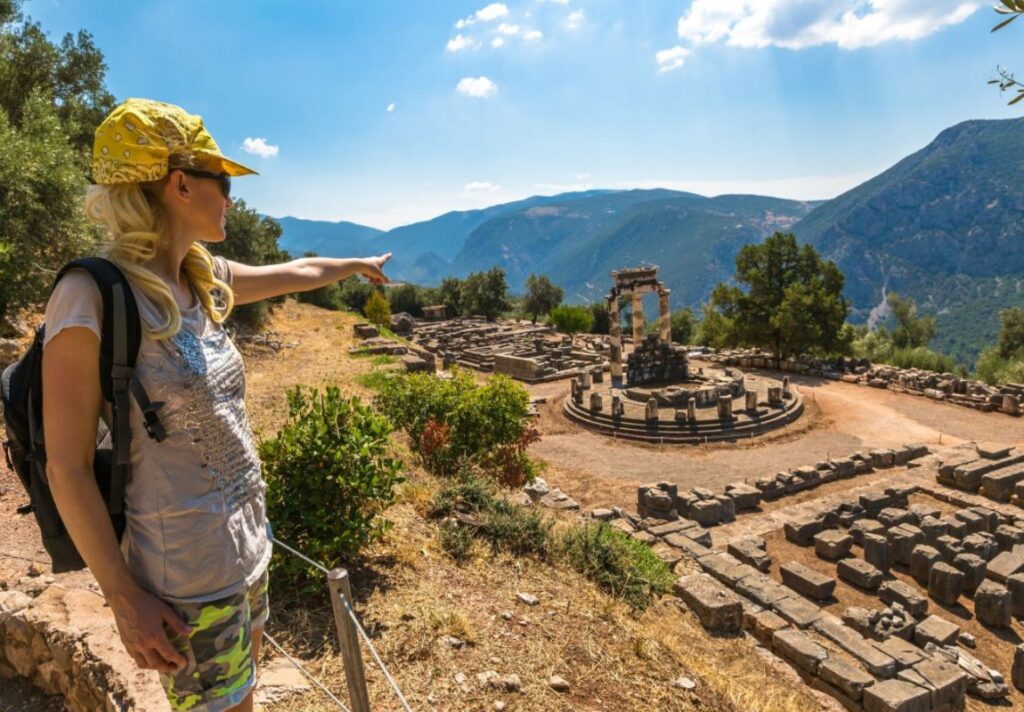 The Peloponnese (multi-day tour):
Ancient Corinth, Mycenae, Epidaurus, Nafplion, Monemvasia, Mystras, Messini, Pylos, Methoni, Epicurious Apollo at Bassae, Lake Kaiafa, Ancient Olympia, Kalavrita, Dimitsana, Cave of Lakes, Kalamata, Kardamyli
Olympus Mt, Litochoro, Thessaloniki, Chalkidiki, Dion, Vergina, Philippi, Dodone (3-4 days)
Cyclades: Santorini, Syros, Milos, Sifnos, Sikinos, Mykonos, Delos, Amorgos, Folegandros, Koufonisia, Paros, Antiparos, Andros, Kea, Tinos….
Chania Crete, Heraklion, Rethymno, Agios Nikolaos
Dodecanese, Ionian, and the Sporades Islands
Argo Saronic Islands: Aegina, Salamina, Poros, Spetses, Agistri, Hydra, and Dokos.
First Time Traveling to Athens, Greece: The Must-sees
Even if you don't see anything else in Athens, you have to visit the Acropolis Hill with its Temples of Parthenon, Erechtheion, Athina Nike, and Propylaea.
Significant sites are also the Ancient Agora, Plaka, Roman Agora, Temple of Zeus, Kallimarmaro, Parliament, and change of guards, the Athens Trilogy.
Museums: New Acropolis, National Archaeological, Benaki, Byzantine, Modern Art, National Gallery, Goulandris.
Lycabettus Hill and Kolonaki area (for posh shopping).
Relevant Posts on Athens
You are reading about First Time in Greece.
First-time Traveling to Greece Itineraries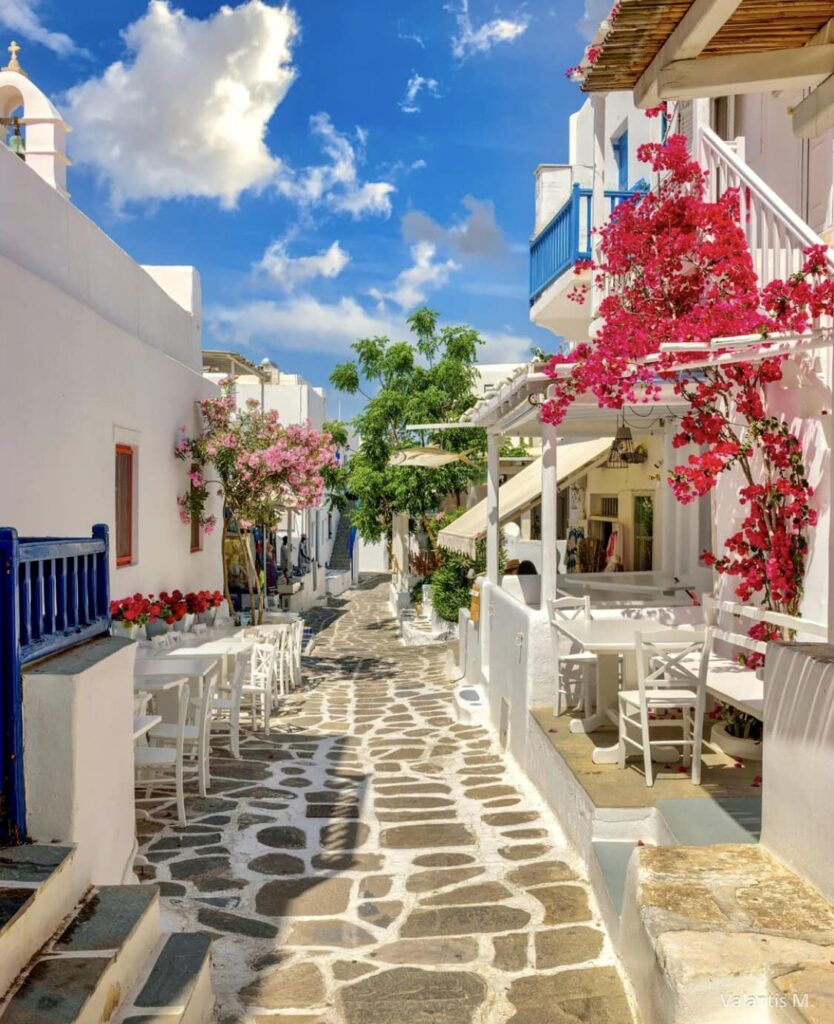 If you are wondering how long should you stay in Greece, you should schedule for at least 10 days, considering the ferry trips and road trips that may take quite a lot of your valuable time.
I have here a 10-day Athens and Greek Island Itinerary and a 4-day Itinerary for the Peloponnese that will help you organize your visit.
Do I Need a Car in Athens?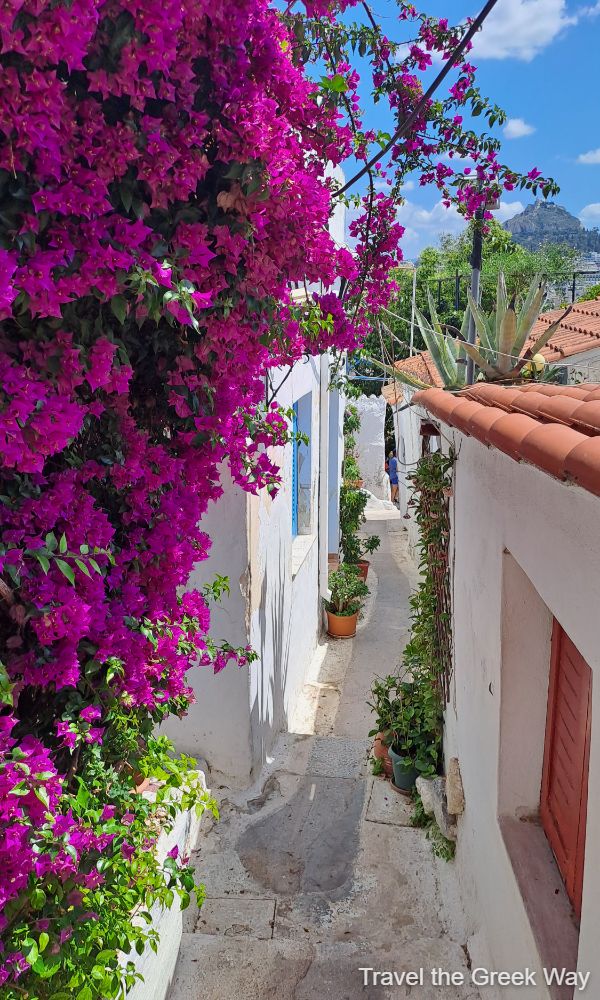 If you stay in the center of Athens, no, you don't. All the important sights are reachable either by metro or on foot. If you do want to rent a car, I recommend you use Discover Cars to rent reliable new cars at affordable prices.
As for an International Driving Permit, if you come from the USA, Canada, Australia, the UK, and Gibraltar you do not need it. You can rent a car with your national driving permits as long as you are over 18 years old (Article 94 of Greek Law No. 4850/2021 – November 5, 2021).
By the way, Greeks drive the right-hand side of a street!
Where to Store My Luggage in Athens
Try the Luggage Storage in Monastiraki, they charge €4 per case which is quite a reasonable price.
Are Credit Cards Widely Accepted?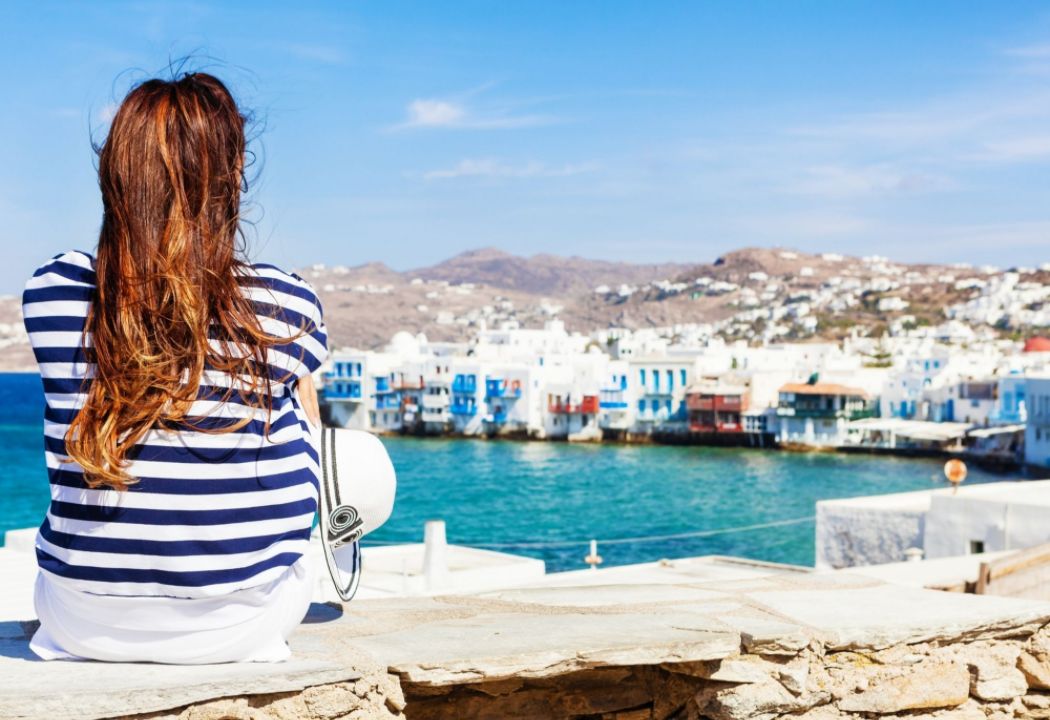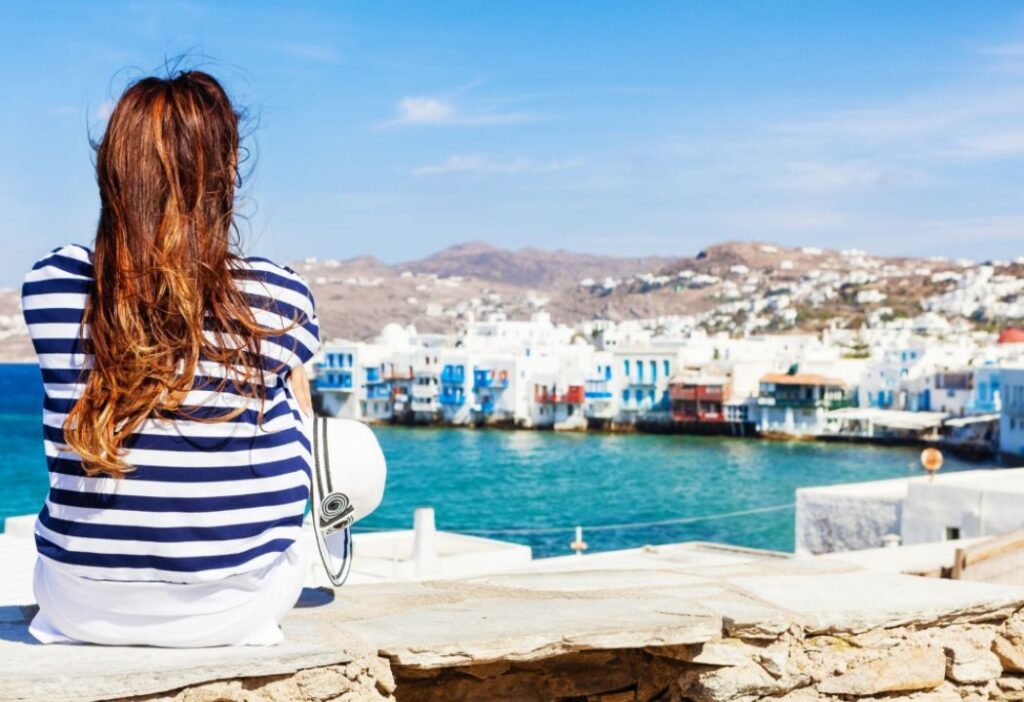 After the COVID era, the use of credit/debit cards has significantly increased in Greece especially in the bigger cities but also in the most popular places such as Mykonos, Crete, Santorini, and Rhodes. You can use your credit card in taxis and issue a ticket for public transport like the metro or buses in Athens.
In smaller villages and islands, where there might not even have a bank but only ATMs, you may need cash for small items like water, bus tickets, and similar.
Popular Credit Cards in Greece: Mastercard and Visas. We (usually) do not use American Express.
Should I Exchange Money in Greece?
Almost every business in Greece accepts credit cards. Some places require contactless payment and generally speaking, the exchange rate is better when you use your credit card anyway.
There are 4 systemic banks in Greece and you can use their ATM: Pireaus, Eurobank, National, and Attika. Avoid using the Euronet ATM, its fees are the highest, better choose an ATM attached to a bank. You should also avoid exchanging at the airport, as the rate is not great.
There are a lot of exchange spots around Syntagma Square in Athens without charging a commission. A good card to use while traveling internationally is the Schwab.
Bank Tip: make sure you put a travel notice with your bank online before you travel.
Sailing in Athens and Food Tasting
Exploring the Greek islands on a sailing yacht is a unique and unforgettable experience. Even better when you get to taste local Greek cuisine and wines. If you love both sailing and food tasting check out this fantastic sailing tour here in Athens here.
Can I Drink the Tap Water?
Yes, you can and this is what I always drink, living in Athens almost all my life. For out-of-Athens destinations, you better ask the locals if the water is drinkable. If you are uncertain, buy bottled water. 500 ml costs 0.50 cents (this is by law a fixed price that 500 ml can be sold) in kiosks and next to nothing in supermarkets in Athens (0.15-0.30 cents).
**In our battle against plastic, I always recommend you purchase a reusable collapsible water bottle such as Ello Hydra Half Gallon Jug (lovely colors with an awesome lock feature).
Is There a Dress Code in Greece?
No, there is no dress code in Greece, and you can wear whatever you want and nobody will bat an eye if you are "lightly" dressed.
However, there are two exceptions: Greek Monasteries and Casinos. Check out the correct dress code for churches and monasteries in this photo below: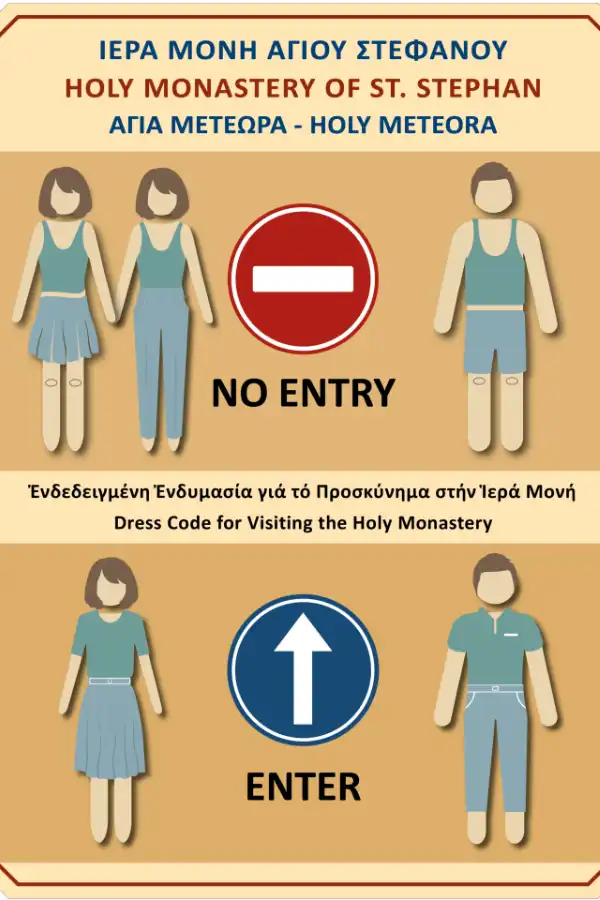 Are you Visiting Greece off-season? You may find this post interesting about what to wear in Greece in November.
Is it Safe for Women to Travel Solo in Greece?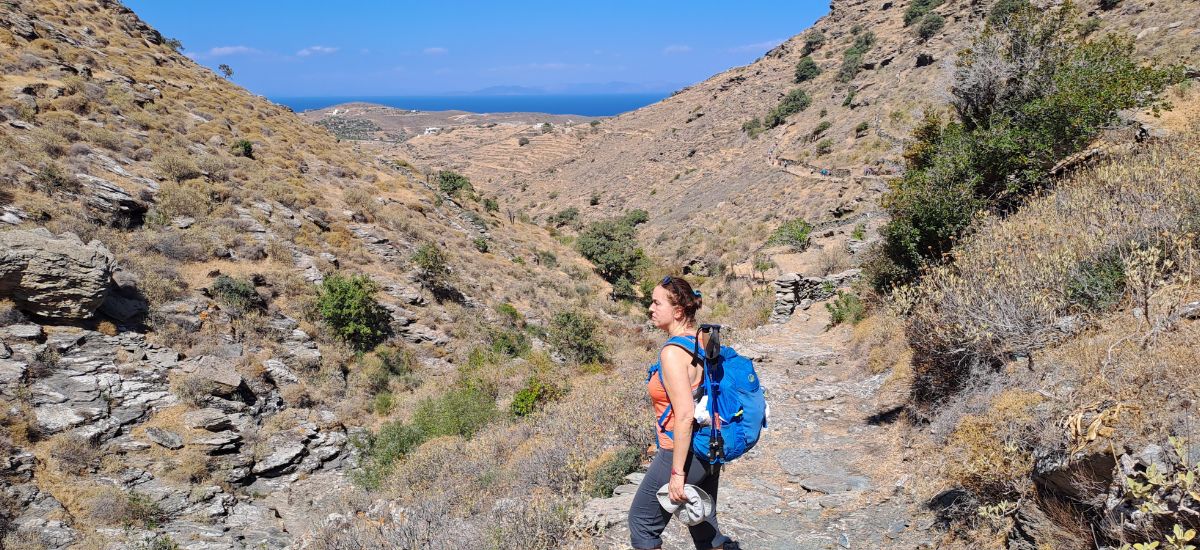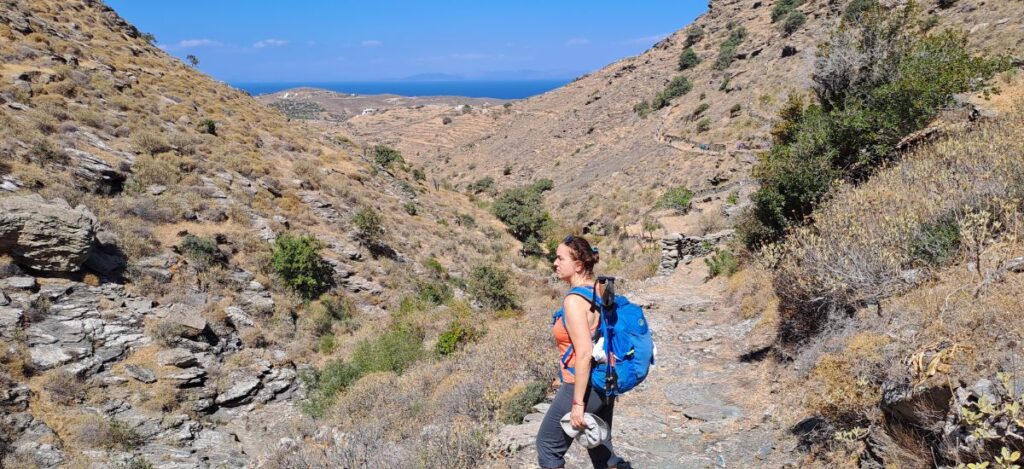 Yes, it is!
Are you thinking of traveling alone to Greece and wondering if Greece is safe for solo female travelers? Greece is a perfectly safe country for everyone regardless of age, gender, race, or sexual orientation.
In addition to that, Greek people are very hospitable, they love their tourists and visitors and are always eager to offer directions to your destination or any other advice if you need one.
Where to Go in Greece for the First Time?
Most people visiting Greece for the first time go to Athens, Santorini, and Mykonos. Sometimes they don't have the time to visit both islands so they ask me which one is best. Both islands are beautiful in their own Greek way, on the overdeveloped side of tourism, and can be very expensive if you are on a certain budget.
Santorini's beaches are the volcanic type of beaches, dark-colored with imposing cliffs behind you, some love it, and some find it intimidating.
Mykonos, on the other hand, has amazing, sandy long beaches, some of the best in the Cyclades.
Santorini has the famous stunning sunset, rugged cliffs, and volcano views which are quite unique.
Mykonos has also a very romantic sunset in Little Venice, it's great for nightlife and you can have a couple of amazing days on it.
In a nutshell, if you have the time, visit them both as there is a frequent ferry connection. If this is your first time in Greece and you have to choose one, go to Santorini.
You are reading about First Time in Greece.
Relevant Posts on Santorini & Mykonos
Which Behavior is Not Taken Well in Greece
Being rude or disrespectful
Expecting everything to be exactly like it is in your country
Eat or discuss loud in the Athens metro
Touch artifacts in museums and at archaeological sights
Take photos of military installations
Throw paper in the toilet
What is the Tipping Culture in Greece
Tipping in Greece is not a requirement or compulsory but the hard-working and usually not greatly-paid people will highly appreciate it.
The price you are paying for whatever service you have been provided doesn't include a tip. As a general rule, anything between 5-15% would be satisfactory and the next time you will go to the same place you will be treated even better!
Tip: Make sure to give any tips directly to servers in cash as it is quite common for them not to receive tips included in credit card transactions
What Difficulties you may Encounter in Greek Islands?
There are a few things that a first-time visitor should keep in mind while visiting Cyclades Islands:
The roads are not always in good condition or they may be too narrow for what you are used to. You need to be careful especially if you are driving at night
Many of the unorganized beaches have no trees or other shade available, water, or food supply. You should carry your own supplies if you are visiting a remote beach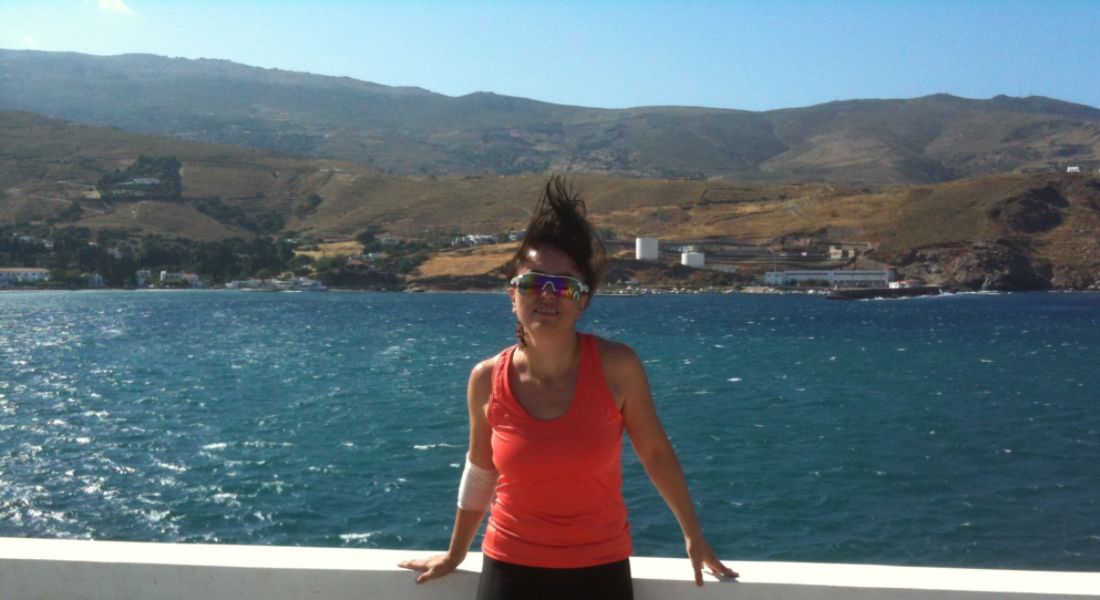 When it gets windy (June – August meltemia), it just won't stop. It can also get a bit chilly in the evening
The wind is very variable on islands, on a hot day it's even more than welcome and it keeps the insects away, remember to have anti-mosquito with you. Many select the beach of the day on Ios taking into account the wind conditions
If you go hiking in summer on an island with no trees, you can get very easily heat stroke. For more info on travel dangers and precautions in Greece, read here my post on hiking safely in Greece
For Solo Travelers: Greece is a perfectly safe country for everyone regardless of age, gender, race, religion, or sexual orientation. In addition to that, Greek people are gene-programmed to be hospitable and are always eager to offer directions to your destination or any other advice, so ask freely.
How to get to Piraeus Port from Athens Airport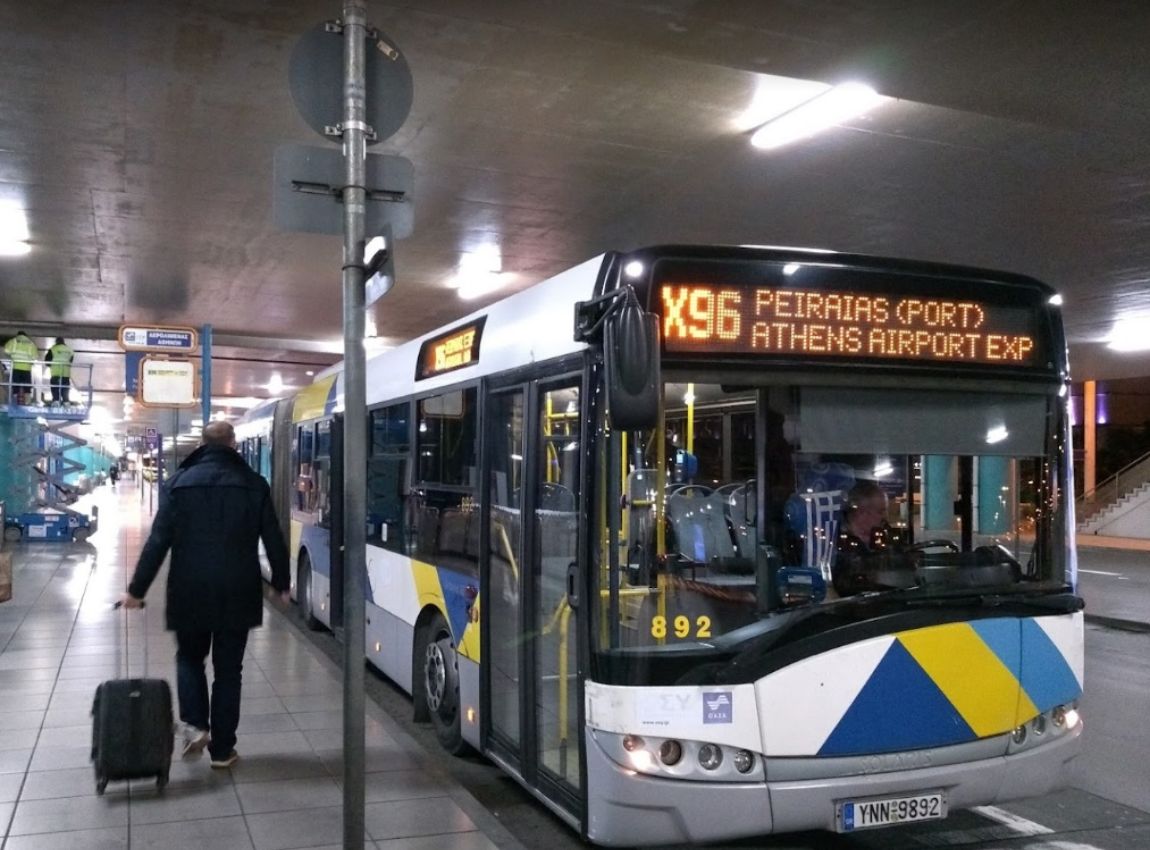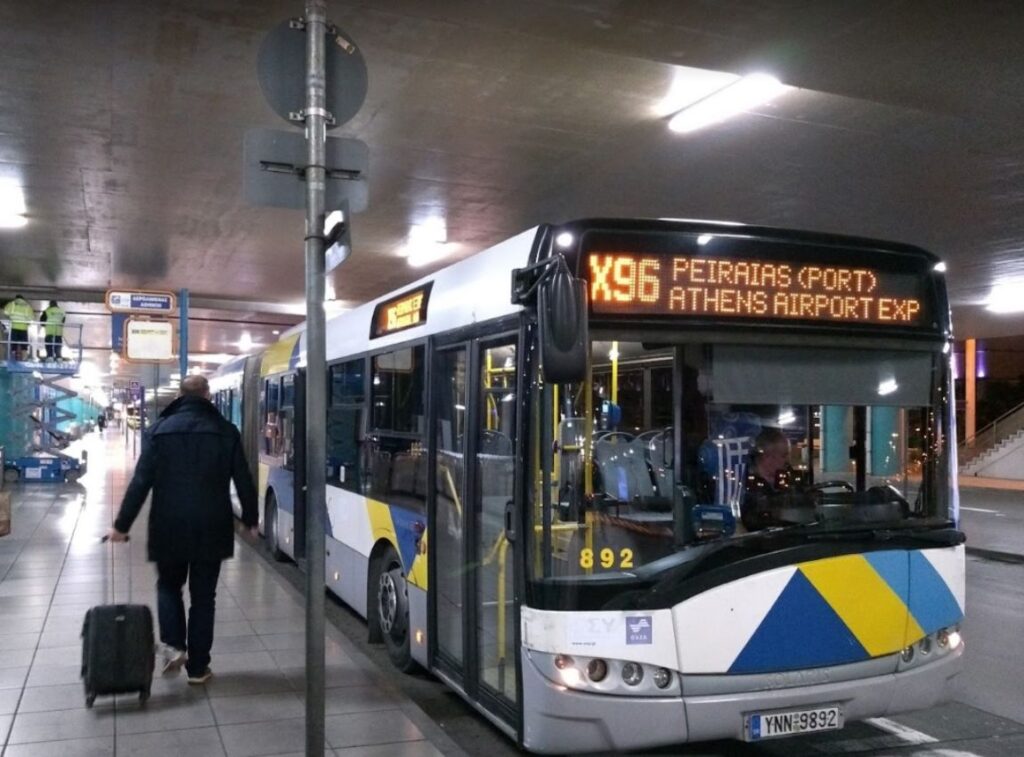 Bus: If you are arriving at Athens International Airport you can travel straight to the port by taking the X96 express bus (€5.5, children <6 yo, free entrance), which departs every 40 minutes and the average trip lasts 1 hour – runs 24/7.
Metro: (€9 ) is easily found across airport arrivals (blue line – M3) going directly to Piraeus port. The average trip to Piraeus lasts 1 hour.
Taxis are available in front of the airport (around €40 to Athens, €55-60 to Piraeus (depending on the traffic in Kifisos), and take up to 3 or 4 people with small luggage)
Rent a car with Discover Cars to rent reliable new cars at affordable prices
You don't like driving but love hassle-free solutions? Book a Private transfer with an English-speaking driver from Athens International Airport to Piraeus Ferries, or anywhere else in Greece
Check out a full post on Lavrio Port in Athens
Where Best to Stay in Athens
Looking for the best hotels and apartments near old Athens Plaka and Acropolis Parthenon? Find your best accommodation in Athens in my full list here:
Travel Resources for Greece
'Hello' and 'Thank You' in Greek: "Ya sou" and "Efharisto"
Booking.com: I use Booking.com because I can get the best deals on both hotels and apartments, free cancellations, and great prices!
Find Long-Term Rentals in Greece: You will find the best prices in Flatio
FerryScanner to book ferries to the Greek Islands
Athens Metro Website (timetables and ticket info)
Get Your Guide: For all your day or multi-day tours and city guide needs, I use Get Your Guide
Emergency Numbers Anywhere in Greece: AMBULANCE 166 – FIRE 199 – POLICE 100– EMERGENCY NUMBER 112