Updated January 9th, 2022 by Travel the Greek Way
This post is a complete packing list for your summer vacation everywhere in Greece.
I have included information on what is best to wear in Greece in summer, which toiletries to bring with you, health kits, electronics, hiking gear, and travel documents, to spend a care-free 10-day vacation in Greece.
*Some of the links below are affiliate links. That means I may make a commission if you click and buy. The commission comes at no additional cost to you. If you purchase something, thanks! Please see my full disclosure policy for more information*
What Luggage is Best for Overseas Trips?
The luggage you will use totally depends on the type of vacation firstly you are going to have in Greece. And the big question is, is it going to be a travel backpack, a suitcase, or a rolling duffel?
I love gigantic suitcases with hard exteriors where I can stack literally everything in without stressing out that something may be broken when I get to my destination.
I also love hiking so I often use a backpack for my hiking adventures and trips. My hiking buddy from Nashville, Fred, comes over with a huge backpack and he seems quite happy about it.
So what about you, what type of traveler are you?
Suitcase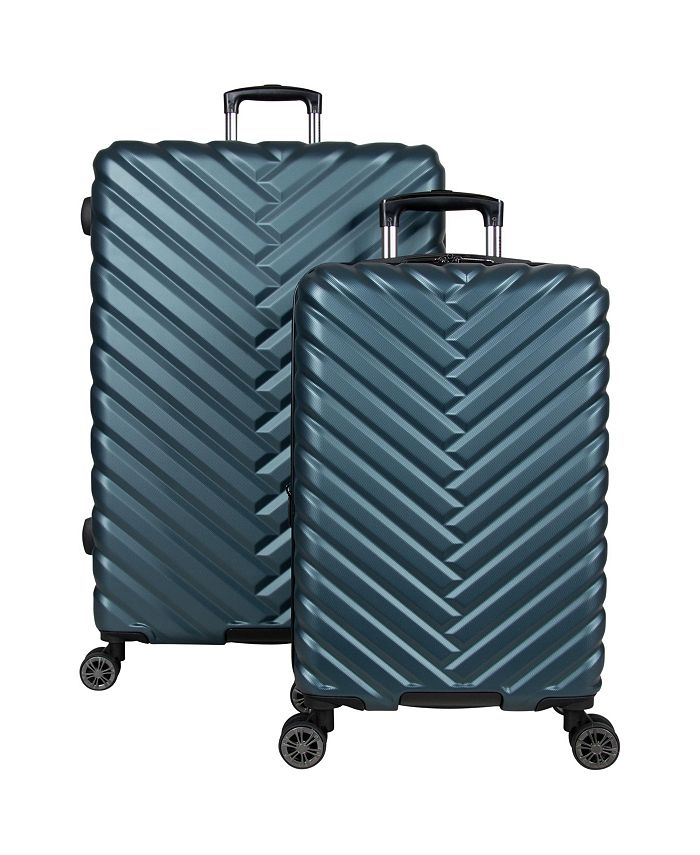 Kenneth Cole Reaction Expandable Luggage
With a lightweight construction and durable tear-resistant polyester interior, Comfortable Carrying with 360 degrees navigation, and a lot of carrying space, this is one of the best suitcases!
Check the Kenneth Cole luggage out on Amazon Site.
Travel Backpack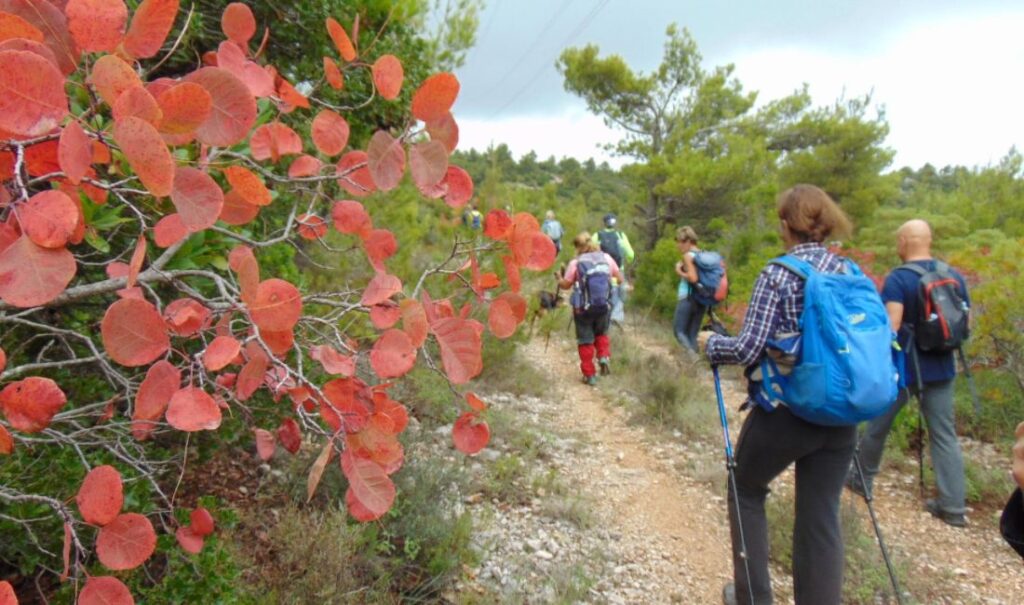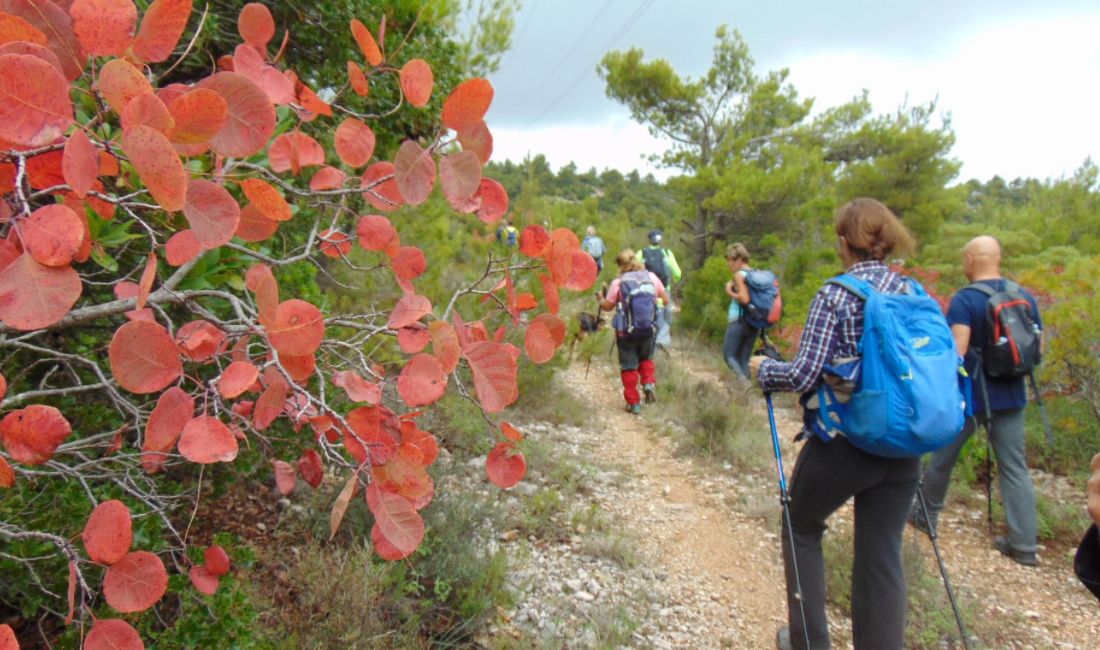 Visiting a Greek island and not hiking even on a short trail seems like a lost opportunity to explore all the hidden but very exciting areas of the island.
I also have a Lowe Alpine backpack, with back net protection to keep my back dry, super important for hiking in Greece. Mine is in light blue which is beautiful but gets dirty all the time, so I would suggest you buy a darker color.
Lowe Alpine Women's Airzone Trek 43-50

In beautiful blue color, this backpack is exceptional in its design, quality materials, and ergonomic features.
One of the best backpacks out there. You can get the Lowe Alpine backpack at the Amazon Site
Travel Antitheft Wallet
I usually carry one of those across my body, under other garments, when I visit new places, or when I have to carry a large amount of cash on me in the Athens metro.
The neck wallet keeps all your valuables safe from hand pickpocketing.
You can find a fantastic antitheft wallet on Amazon Blocking Stash Wallet!
Keeping Everything Organized in the Luggage
Compression Packing Cubes
These lightweight compression packs are one of those inventions that have made traveling so much easier for me.
Not only do they reduce the space in your suitcase but also you group your items and find them faster and without destroying your suitcase each time you search for that particular top as I do.
Check these cubes in the Amazon shop:
Travel Packing List for Clothing: What to Wear in Greece?
What to pack for Greek summer, what Greece outfits do you need for all the possible occasions and expeditions? Some general rules:
You can pretty much wear whatever you want, you can take with you all your favorite clothes, even the dress with the very deep cleavage, Greeks are very cool about what you wear, we have seen it all! (exceptions are all Greek Churches and Monasteries, you need to wear modest clothes, no shorts or mini skirts)
Greek wear fancy clothes when they dine out, so you can follow suit if you feel like it.
Choose loose lightweight clothes, Greek summers are hot, 30 – 38 C, but can go up to 45 C if there is a heatwave. Islands are also quite humid and the Cyclades are very very windy.
Pack some basic bottom clothes and a larger top variety for your Greek packing list
So this is my packing and traveling list for a 10-day vacation to Greece: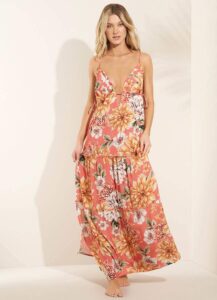 This is such a lovely dress for any occasion that you will want to include while packing for your vacation. This dress has a V-neck and fixed straps Its unique print will match perfectly with the colors of the sea! You can get this gorgeous dress at Maaji website here
Item(s)
Inspiring Examples from Amazon.com
Casual Capri Summer Grey Pants
Soft Capri Pants
Convertible Hiking Pants
Khaki Quik-Dry Pants
Functional Sport Quick Dry Stretch Crop Pants
Stretch Crop Pants

Short-Sleeved Blouses/ tank tops &
2-3 evening fancy tops
Perfect Fit T-shirt

Captivating Paisley Print Layer Caftan Dress
Chiffon Evening Dress
Light Jacket
Nordic Reflective Triple Function Softshell Jacket
Leopard Jacquard Front Lined Swimsuit
Beautiful Swimsuit for plus sizes
Lace-Inset Seamless Underwire Bra
Seamless SatinBra and panties
Shoes for airports and general travel, hiking shoes, flip flops for the sandy beach, anti-slippery shoes for the rocky beach, shoes for evenings outs (forget high heels)
Reef Cushion Sandals
Sleepwear – Nightgown
Eco Cotton Polka Dot Knit Sleep Tank
Socks, belts, hat ( a round-brimmed to cover all your face), scarfs, headbands, sunglasses, jewelry (bring only the cheap ones with you)
Microfiber Beach/Travel Towel

Soft Cotton Turkish Towel

Toiletry Essential Checklist

My grandmother always used to say: "If you want to make a list, start with what your head needs!".
Where are you going to put all your necessities while packing for Greece? I personally love this great portable toiletry bag: Pack-it-all flat Toiletry Bag!
My recommended list for essential toiletries while you are visiting Greece:
Shampoo and Conditioner (I usually buy some from the local supermarket but almost all hotels provide them for free)
Hair products like hair gel
Hairbrush, good old-fashioned comb, hair ties
Toothbrush, toothpaste, floss
Cotton, ear cotton buds
Face Cosmetics: moisturizer, cleanser
Make-up, lipstick, lip balm
Deodorant (a lot, Greek summers are scorching)
Shower Gel (buy some from a local store along with the shampoo or use the one your hotel provides)
Your own washcloth if you use one, hotels very rarely supply them
Tweezers and Nail Clippers
Bring your own feminine products. Alternatively, you can buy sanitary pads or OB tampons from local stores
Coola After Sun Lotion with Aloe Vera Agave and Lavender Oil for the strong Greek sun
Travel Mirror
Hairdryer: Leave it at home, all hotels have one. And your hair will dry in 5 minutes in Greek heat.
Medicine – Health Kit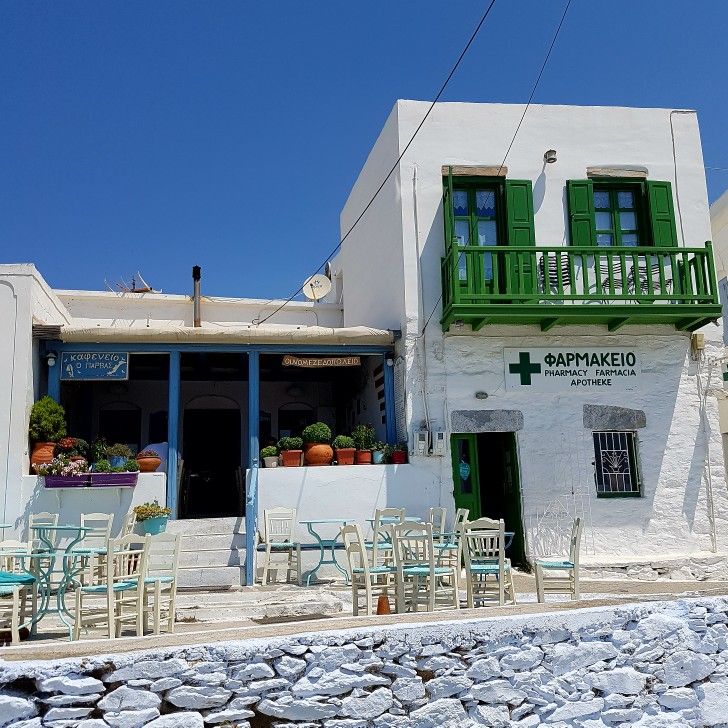 In Greece, you can buy over the counter from pharmacies simple painkillers or allergy ointments and generally speaking, all the "light" medicine. More for your list:
All the necessary medication you take back home
Mosquito Repellent (you can buy it from the Greek local store unless you prefer your own brand)
Bandaids
Ammonia for insects sting
Allergy medication
Pills for jet lag/ seasickness or Sea-Band Anti-Nausea Acupressure Wristband. You can see it here on the Amazon store
Last but not least, anti-COVID gear: masks and hand sanitizer
Electronics Packing Checklist
This checklist for packing electronics will definitely help you not to leave behind any useful device:
Your mobile & charger
Waterproof Phone Pouch: Keep that Greek sea away from your iPhone/mobile
World Travel Adaptor Ceptics: Greece has a usual European plug configuration so you better have an international adaptor that will have you covered for every country, not just Greece.
Portable Power Bank: All in one a portable power bank that keeps all of your electronics charged no matter where you are and how long your trip is.
Laptop. You are not supposed to take it with you, you are going on vacation to Greece.
Headphones with relaxing music while you take the ferry to Mykonos
Travel Camera
Memory Cards: Pack at least 2 spare memory cards
Hiking Gear Checklist
Greece is full of hiking opportunities being 80% covered by mountains.
Related Post: Greek Island Hiking Guide – The Cyclades I
What to Pack for Greece Hiking:
Comfortable walking shoes – preferably you have broken them before you wear them in Greece. Mind you, the Greek Mountains are rough and steep
Hiking socks
Travel backpack, to keep your back dry from sweat like the amazing Lowe Alpine Altus 42
Round Brimmed Hat
Snacks to keep your minerals stable in the Greek heat
Walking sticks. The Cyclades Islands are always windy and if you hike on the ridge of a mountain you will need support from the gusts
Buy/Use Paper Maps. You can buy them anywhere in Greece, and probably much cheaper than buy them on Amazon.
Upload the trails on your app.
Take with you Garmin inReach Explorer+ Satellite: you can send and receive messages anywhere in the world even when out of mobile range, Call for emergency assistance anywhere in the world with the SOS function and most importantly Keep friends, family, and colleagues informed of your whereabouts with global tracking via the Iridium satellite network.
Travel Documents Checklist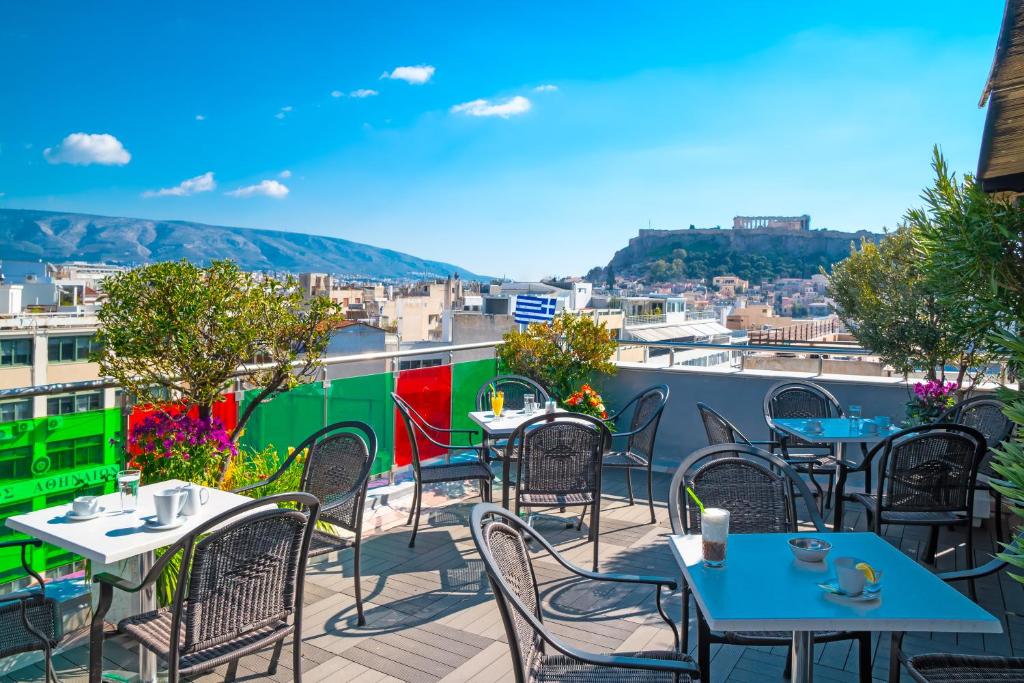 Keeping your essential travel documents in order and organized can really take the stress out of travel. Using a travel organizer bag allows you to have all the things you need in one convenient place. That also includes the risk when you lose them, to lose the whole bunch.
Personal ID, Passport – make sure to have an electronic and paper copy in case yours gets lost.
Internation drivers Permit – check if it is expiring in 6 months or less
Credit /Debit Cards & Cash (carry cash with you, some smaller islands may have only 1 or 2 ATM's)
Boarding Pass – Keep it handy on your mobile or print it.
Emergency contact information.
The small extras that make the big difference!
Reusable Collapsible Water Bottle: In the global battle against plastic and sea pollution, you can help by using an insulated high-quality reusable bottle that keeps water cold or warm for hours like this one in Amazon
Travel Pillow: After having flown extensively to Europe I discovered that I really need a travel pillow. I suffer from neck slipped discs which are quite painful on their own but it really gets me when I travel for a long time. I use Supersoft Neck Pillow Head like this one which is great support.
Eye Mask and Ear Plugs: I find eye masks invaluable for shielding me from any light inside the plane. In lack of them, you can use a garment to cover your eyes.
Compression socks: Great value-for-money socks, if your feet hurt easily.
Noise Cancelling Headphones: If you want to get any sleep on a plane these are essential.
Books that you have been intending to read for a long time but you never have the time.
Garmin Instinct Tactical Rugged GPS Watch
  If you are going to hike remote areas in the Cyclades or anywhere in Greece, take with you the sturdy and reliable Garmin Instinct Tactical, Rugged GPS Watch, constructed to U.S. Military Standards. A great smartphone on your wrist, easily navigating routes and OS style maps, monitoring heartbeats, and watching the time as well!
Where to Stay in Athens
Looking for the Best Hotels near old Athens Plaka and Acropolis Parthenon?
Or you would like to stay at a beachfront hotel?
Perhaps you are more in-budget hotels interested?
Whichever your preferences I have collected the best options for your staying in Athens below:
How to Get to Greece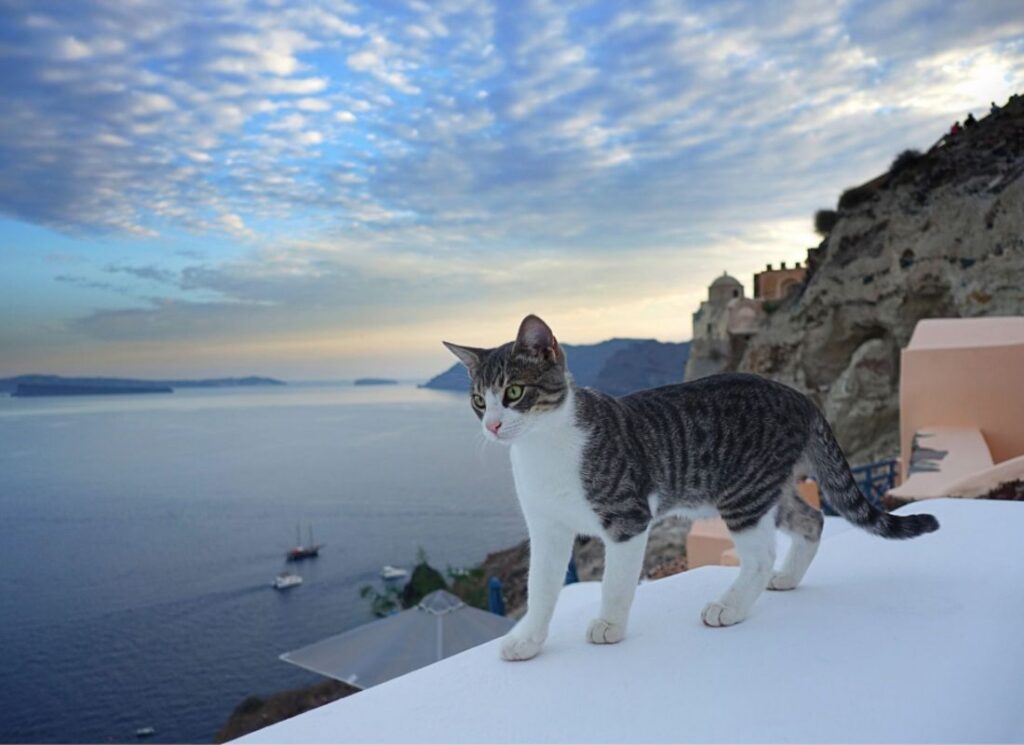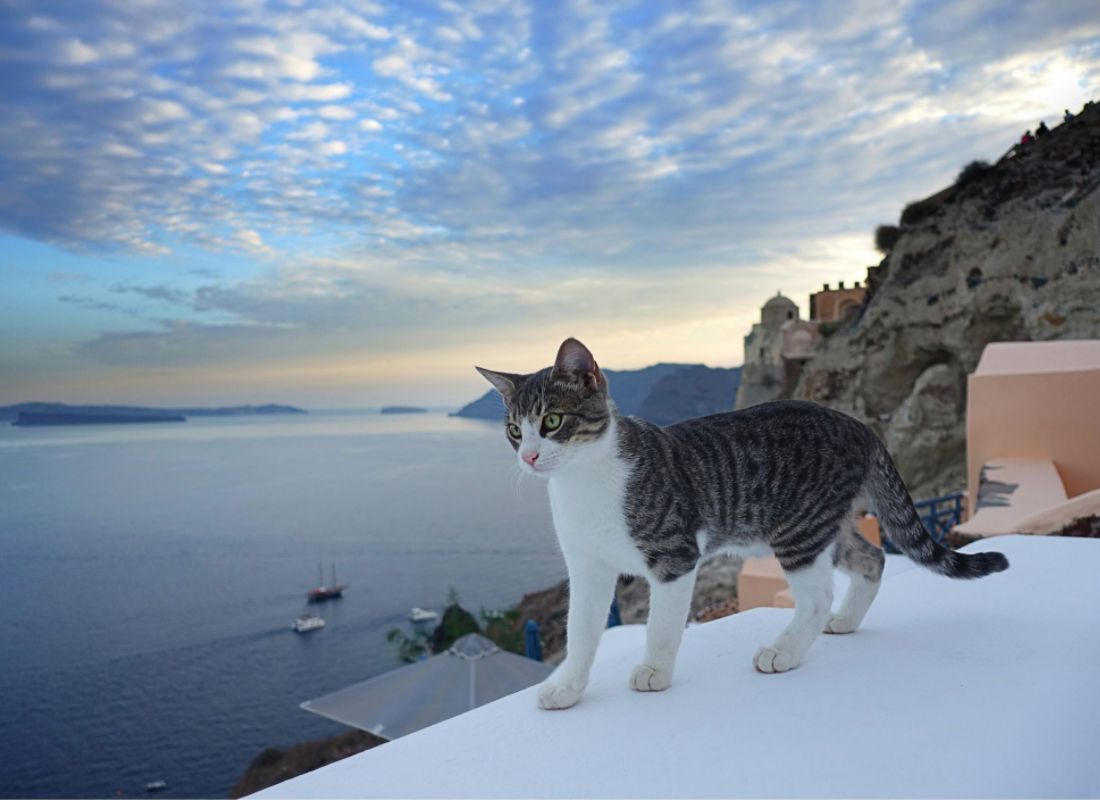 Like most visitors to Greece, you will probably have to fly to Athens or Thessaloniki International Airports to get to your final destinations.
For the Cheapest, Fastest, Best Worldwide Flights, I highly recommend the Skyscanner search engine site.
Transfer from Athens Airport to Your Hotel
If you prefer to avoid the hassle of public transport and wish for some luxury pampering, you should book a private transfer with English speaking chauffeur from Athens International Airport to Piraeus Ferries. Check availability and prices on Viator here
More Destinations in Greece
Aegina
Aegina island is just 15 minutes far from Agistri island. Aegina is a beautiful island, full of amazing things to do and see: