This post is about a Greece packing list for a 10-day summer trip to the country. I have included some packing basics, tips for the weather, dressing habits in Greece, what clothes to pack, and toiletry/medicine/electronics/ hiking/ documents lists.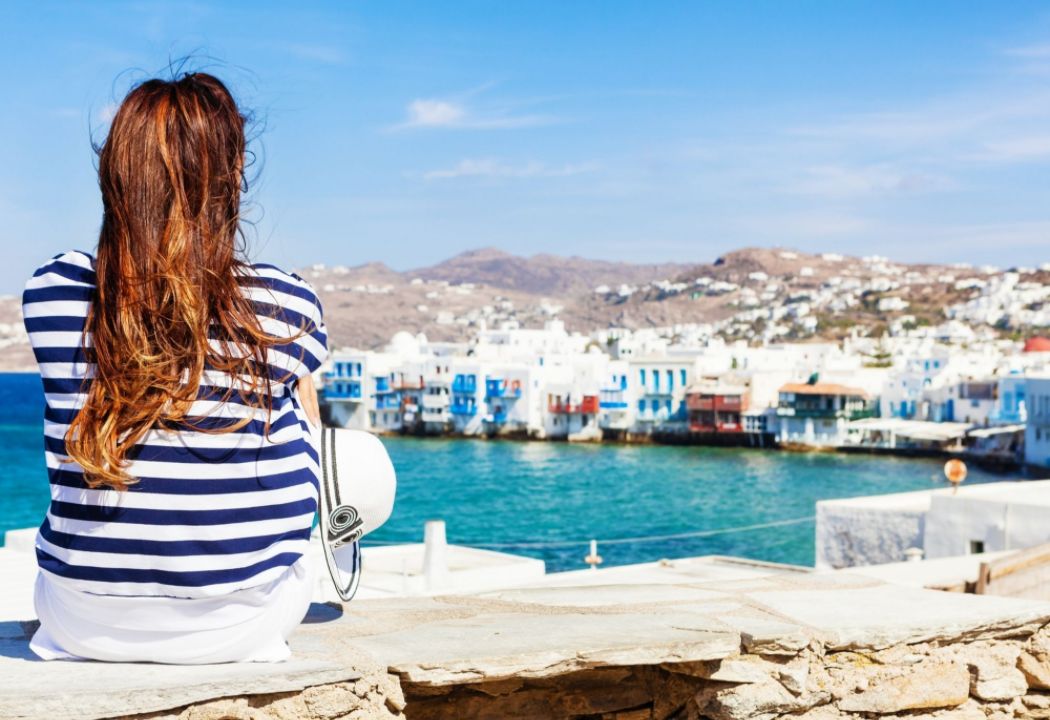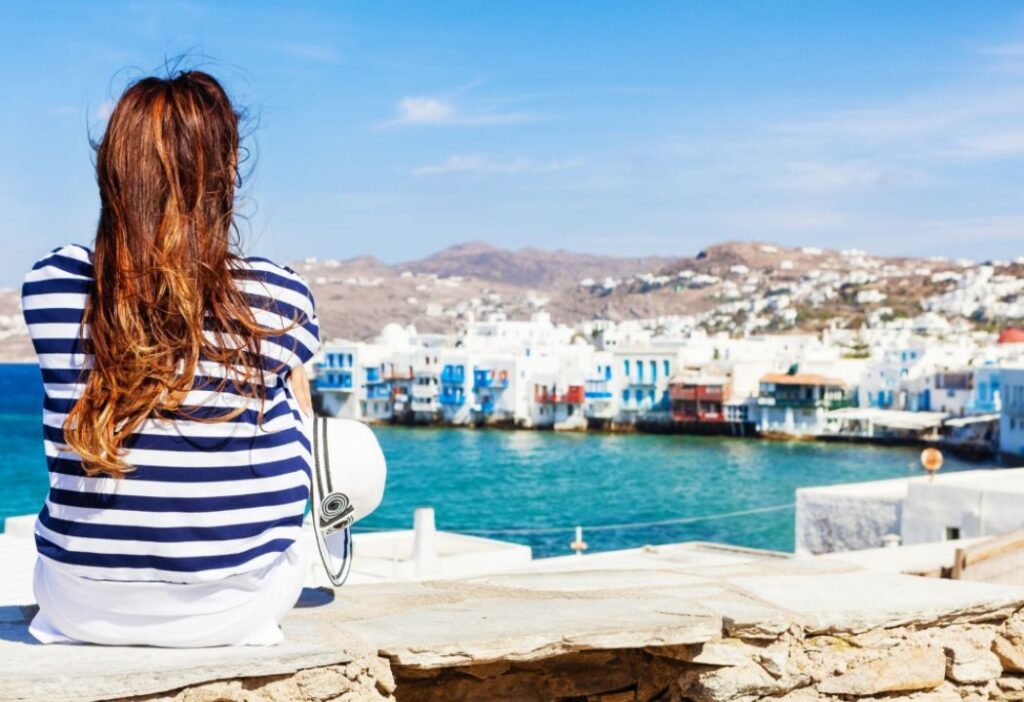 You will also find a shortlist of the best areas to visit in Greece.
Finally, I have added a few items that you shouldn't bother adding to your Greece packing list.
If you think I have forgotten an essential item, please leave a comment at the end of the article so that I can add it for other travelers. Thanks!
*Some of the links below are affiliate links. That means I may make a commission if you click and buy. The commission comes at no additional cost to you.
Greece Packing List Basics
There are specific items in your Greece packing list – or any country packing list – that you mustn't forget behind:
Your ID, passport, wallet/purse, cards, cash, visa (if needed), travel insurance
A copy of your ID & passport in case of any loss
Any medication you take at home or that you may need during the trip (allergies). Keep copies of prescriptions and the names of medicines. Take photos of the drugs' packages and also write down their names on a notepad
Travel itinerary and receipt of ticket payment on air flights/tours /ferries saved on your mobile/cell drive or print it
What Luggage is Best for Overseas Trips?
If you already have a nice suitcase or whatever you use for your travels, skip this part. If not, read on!
I love large suitcases with hard-side carry-on where I can stack literally everything in without stressing out that something may break during traveling.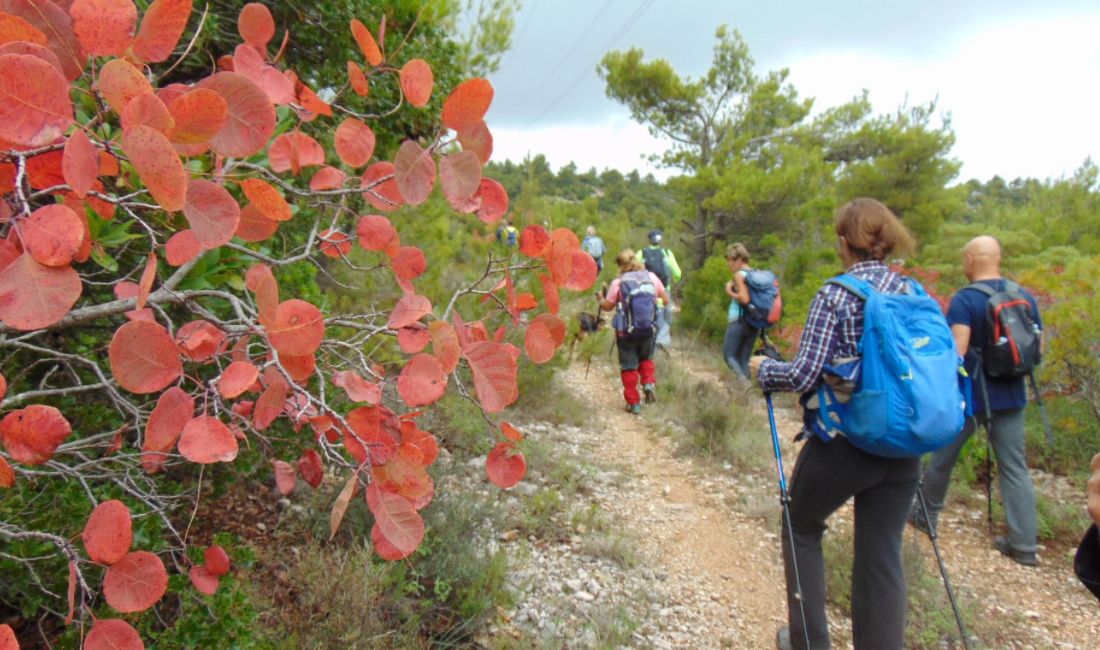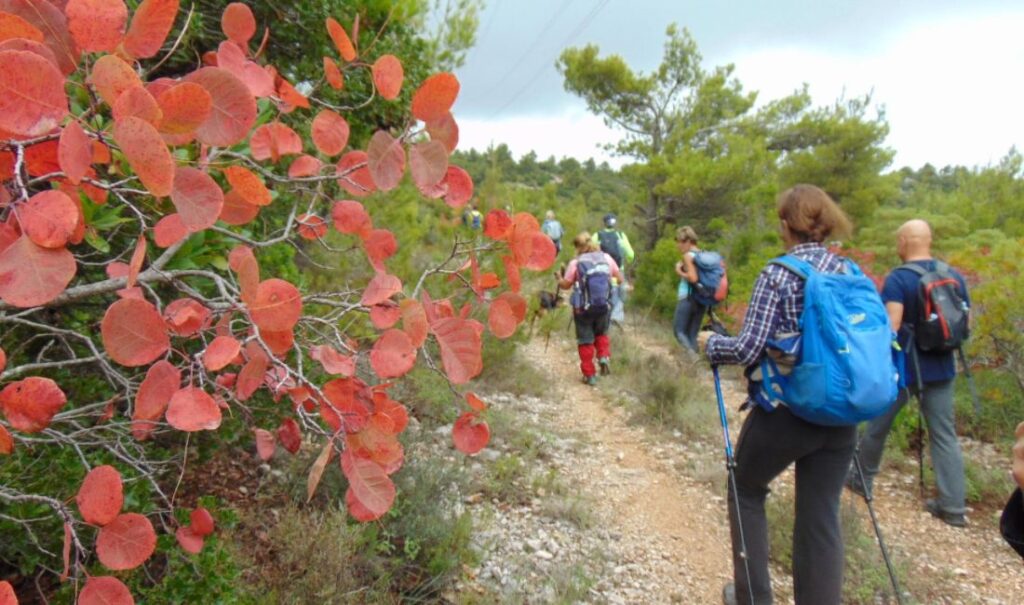 I also love hiking so I often use a backpack for my hiking adventures and trips. Visiting a Greek island like Andros or Kea and not hiking even on a short trail seems like a lost opportunity to explore all the hidden but very exciting areas of the island.
If you don't hike, take a smaller backpack or large purse, handy for exploring during the day.
Greece Travel Packing List: What to Wear in Greece?
What should you wear in Greece?
You can pretty much wear whatever you want in Greece. Greeks are very cool about what you wear, we have seen it all! (exceptions are all Greek Churches and Monasteries (Meteora is a good example), you need to wear modest clothes, no shorts or mini skirts or deep cleavages t-shirts. The Casinos also would not allow flip-flops and shorts)
Choose loose lightweight clothes, Greek summers are hot, 30 – 38 C, but can go up to 45 C if there is a heatwave. Islands are also quite humid and the Cyclades can get very windy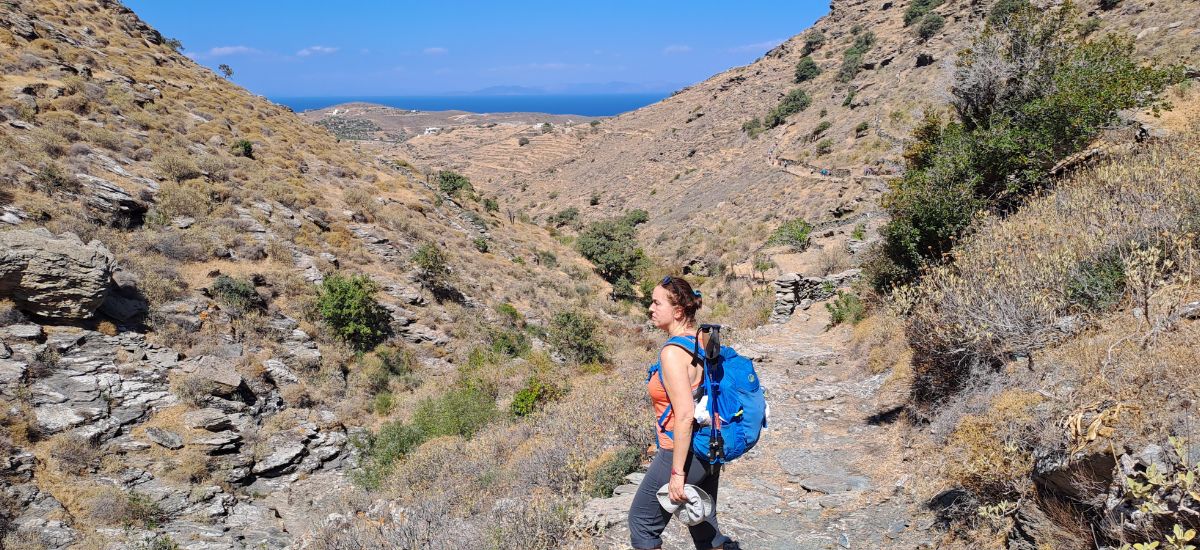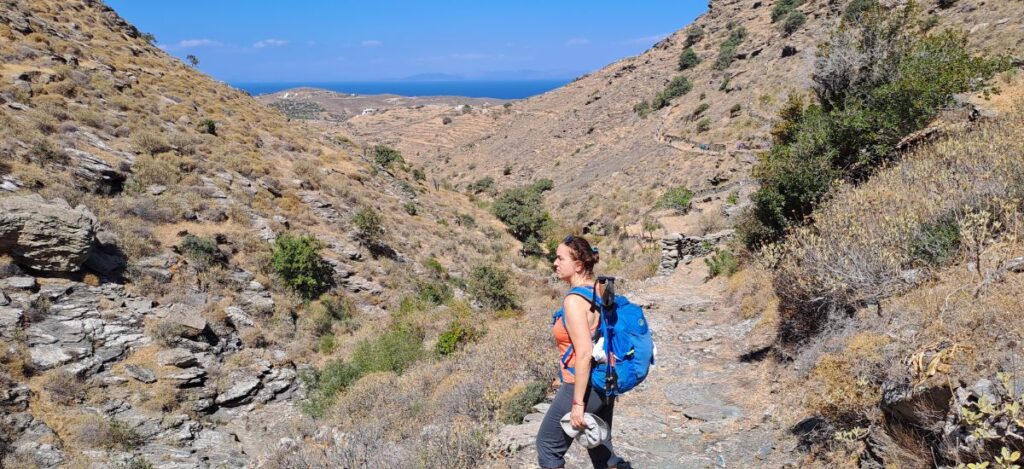 Prefer layers and comfortable shoes (cute flats), no heels are allowed inside any of the archaeological sites anyway. Acropolis for instance has marble steps that can be slippery. Most of the roads on islands or the mainland that you will be walking are cobblestone paths and you might as well get a sprained ankle if you try to walk on them with high heels
Do you have more questions about what to avoid in Greece and where you can drink tap water? Read my related post First Time Traveling to Greece
If you're wondering when is the best time to travel to Greece and what to pack for your summer vacation in Greece, this post will be of great help to you!
Essential Items for Greece Packing List
Travel Antitheft Wallet
I usually carry a Blocking Stash Wallet across my body, under other garments, when I visit new places, or when I have to carry a large amount of cash in the Athens metro. Keeps me stress-free that I have done the best I can, to avoid pickpocketing.
What to Pack for Greece: Clothes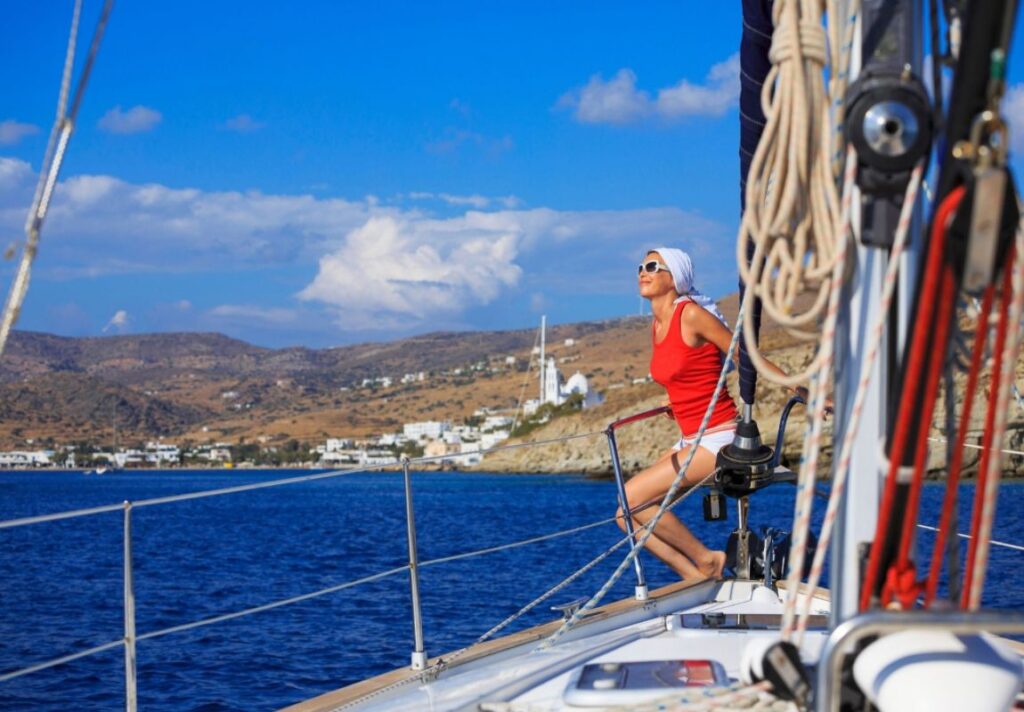 Greece Packing List: Toiletries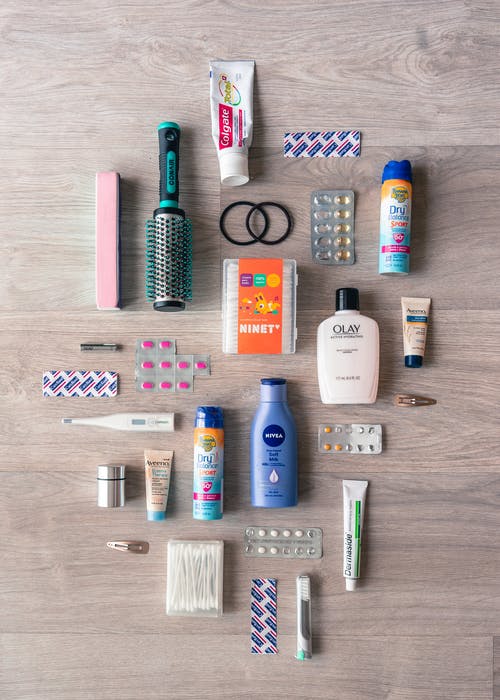 Hair products like hair gel
Hairbrush, good old-fashioned comb, hair ties
Toothbrush, toothpaste, floss
Cotton, ear cotton buds
Face Cosmetics: moisturizer, cleanser
Make-up, lipstick, lip balm
Deodorant (a lot, Greek summers are scorching)
Your own washcloth if you use one, hotels very rarely supply them
Tweezers and Nail Clippers
Bring your own feminine products. Alternatively, you can buy sanitary pads or OB tampons from local stores
Coola After Sun Lotion with Aloe Vera Agave and Lavender Oil for the strong Greek sun
Hairdryer: Leave it at home, all hotels have one. And your hair will dry in 5 minutes in Greek heat.
How to Pack for Greece: the Medicine List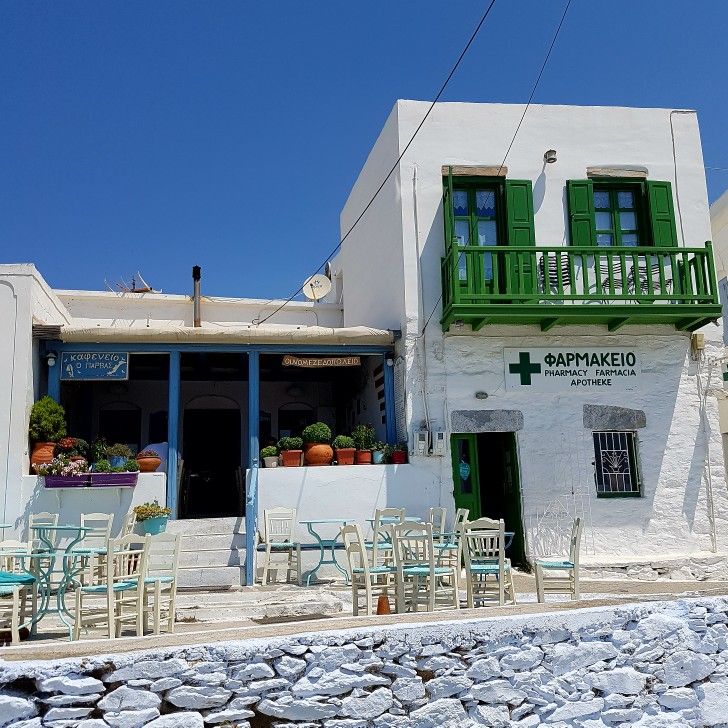 In Greece, you can buy simple painkillers or allergy ointments and generally speaking, all the "light" medicine from pharmacies but not antibiotics or more serious medicine like sedatives. For those, you will need to go to a public hospital or a private practice and they can subscribe then for you. More for your Greece Packing list:
All the necessary medication you take back home
Mosquito Repellent (you can buy it from the Greek local store unless you prefer your own brand)
Bandaids (you can find them in both pharmacies and supermarkets)
Ammonia for insects sting
Allergy medication
Pills for jet lag/ seasickness or Sea-Band Anti-Nausea Acupressure Wristband. You can see it here on the Amazon store
Greece Packing List: Electronics
This checklist for packing electronics will definitely help you not to leave behind any useful devices:
Your mobile & 3-port super fast wall charger
Waterproof Phone Pouch: Keep that Greek sea away from your iPhone/mobile
World Travel Adaptor Ceptics: Greece has a usual European plug configuration so you better have an international adaptor that will have you covered for every country, not just Greece.
Portable Power Bank: All-in-one, portable power bank that keeps all of your electronics charged no matter where you are and how long your trip is.
Laptop. You are not supposed to take it with you, you are going on vacation to Greece 😀
Headphones with relaxing music while you take the ferry to Mykonos
Travel Camera
Memory Cards: Pack at least 2 spare memory cards
Hiking Gear Checklist
Greece is full of hiking opportunities being 80% covered by mountains.
What to Pack for Greece Hiking:
Comfortable walking shoes – preferably you have broken them before you wear them in Greece. Mind you, the Greek Mountains are rough and steep
Hiking socks
Travel backpack, to keep your back dry such as Osprey Hikelite 18 Hiking Backpack
Round-brimmed hat (but not bulky, something easily folded like this one)
Salty Snacks to keep your minerals stable in the Greek heat (along with 2-3 lt of water)
Walking sticks. The Cyclades Islands are always windy and if you hike on the ridge of a mountain you will need support from the gusts
Buy/Use Paper Maps. You can buy them anywhere in Greece, and probably much cheaper than buying them on Amazon.
Upload the trails on your app.
Take with you a hands-free Garmin Navigator
Travel Documents Checklist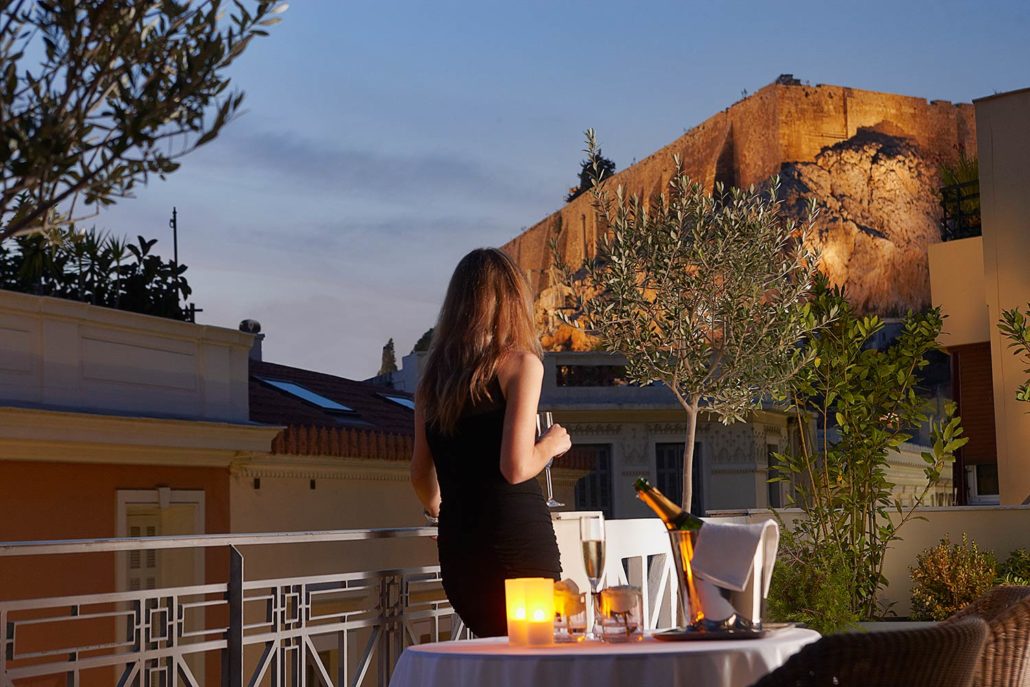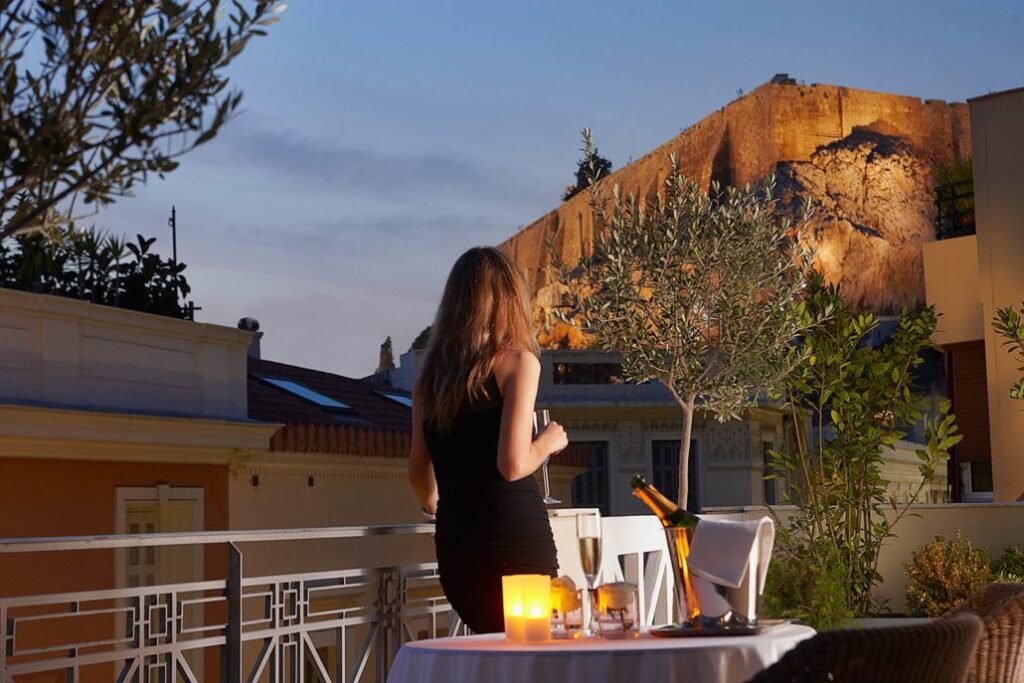 Keeping your essential travel documents in order and organized can really take the stress out of travel. Use a simple folder to put them all together and be handy. Don't buy anything with many pockets and zippers because you will be spending a lot of time tracing the documents.
Personal ID, Passport – make sure to have an electronic and paper copy in case yours gets lost.
Internation drivers Permit: if you come from the USA, Canada, Australia, the UK, and Gibraltar you do not need it. You can rent a car in Greece with your national driving permits as long as you are over 18 years old (Article 94 of Greek Law No. 4850/2021 – November 5, 2021).
Credit /Debit Cards & Cash (carry cash with you, some smaller islands may have only 1 or 2 ATMs). We do not usually take American Express.
Boarding Pass – Keep it handy on your mobile or print it.
Emergency contact information.
The small travel extras make a big difference!
Reusable Collapsible Water Bottle: In the global battle against plastic and sea pollution, you can help by using an insulated high-quality reusable bottle that keeps water cold or warm for hours like this one.
Eye Mask and Ear Plugs: I find eye masks invaluable for shielding me from any light inside the plane. If you don't have one, you can simply use a garment to cover your eyes.
Compression socks: Great value-for-money socks, if your feet hurt easily.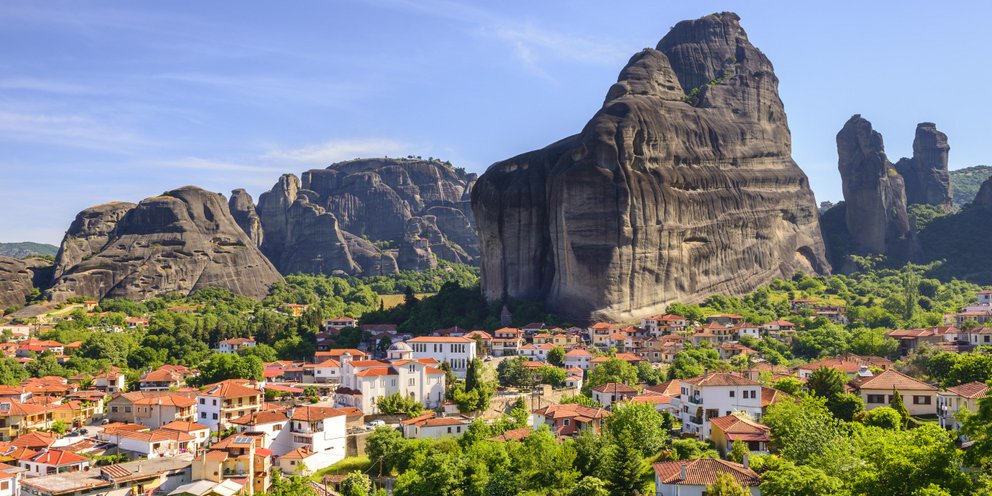 Noise Cancelling Headphones: If you want to get any sleep on a plane these are essential.
Books that you have been intending to read for a long time but you never have the time. However, don't take more than 2, they are bulky, heavy and Greece has English books everywhere that you can buy if you need one. Or invest in Kindle.
What Not to Bring to Greece
Travel Pillows like Supersoft Neck Pillow Head are a great support but they may be bulky, so take them only if you have a lot of space in your luggage.
Expensive Jewelry – you don't want to worry about them all the time, so leave them in your safe at home.
Shampoo, conditioner, shower gel, hairdryer. Buy some at the local supermarket but you may don't need to as almost all hotels provide them for free.
I am also not very fond of airtight bags, or vacuum packs that squeeze your clothes and you save space. The thing is that they don't last too long and your clothes will be so wrinkly afterwards, especially the viscose ones.
Best Places to Go in Greece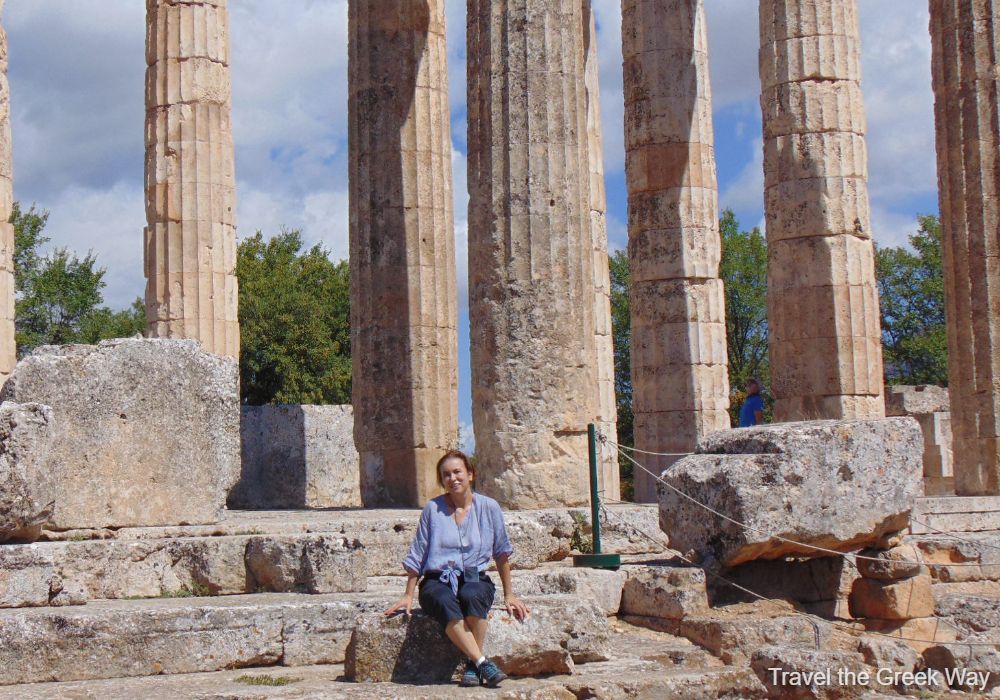 Greece in Winter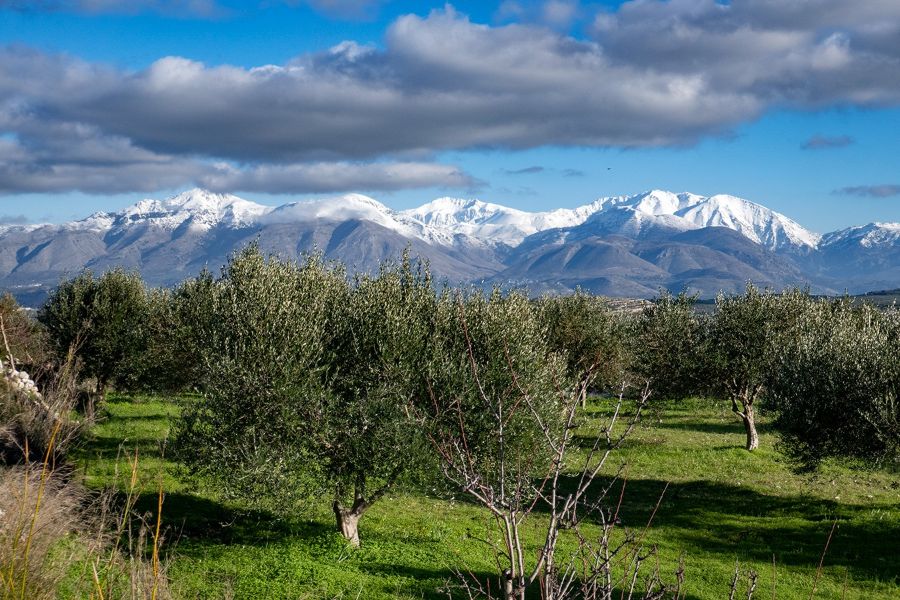 If you would like to escape from the colder weather of your country and celebrate Christmas, enjoy hiking, and visit archaeological sites at half price with no crowds then I suggest you visit Greece between December, January, and February. Check out here what to do in the warmest place to be in Greece, Crete Island in winter.
Plan My Trip to Greece
Do you need a custom travel itinerary for Greece? Are you traveling solo, with your family or your friends and you need a tailor-made multi-day tour or a transfer within Greece?
If yes, please visit my dedicated Plan My Trip Page for a free itinerary!
How to get to Athens Port (Piraeus) from Athens Airport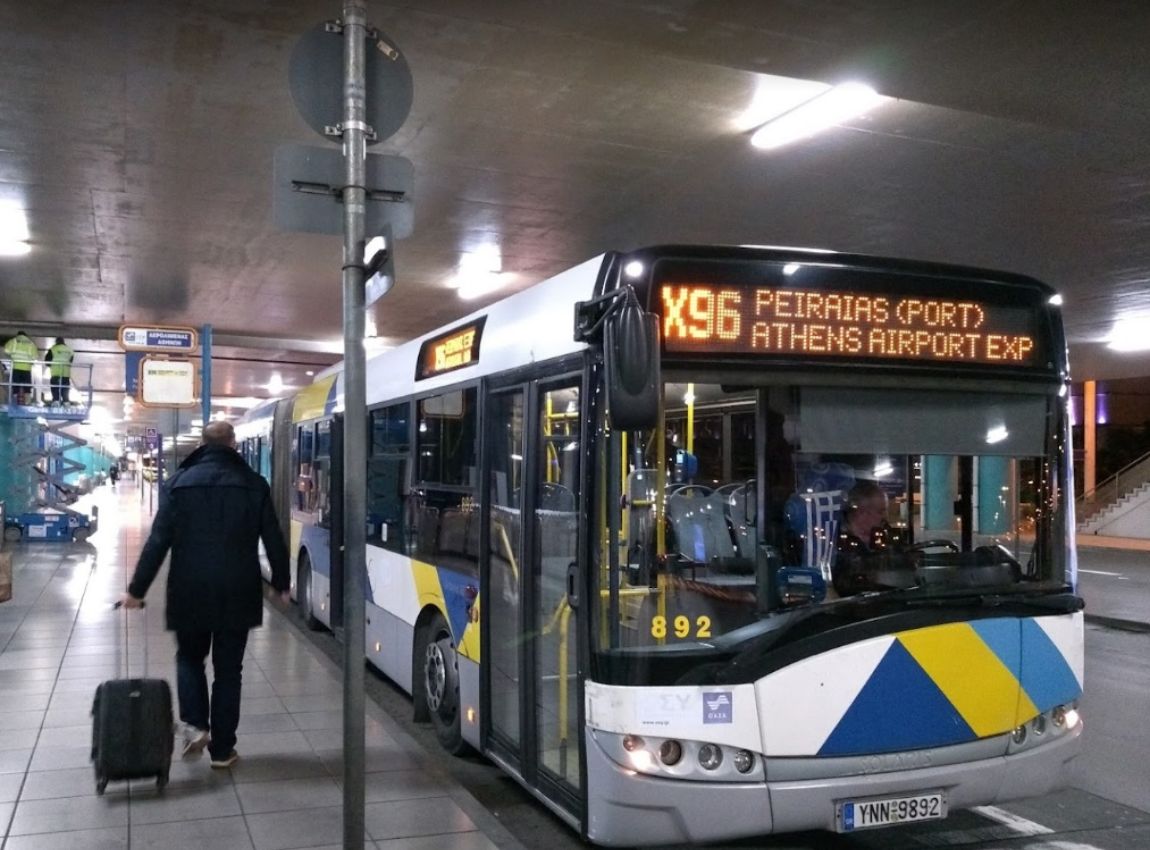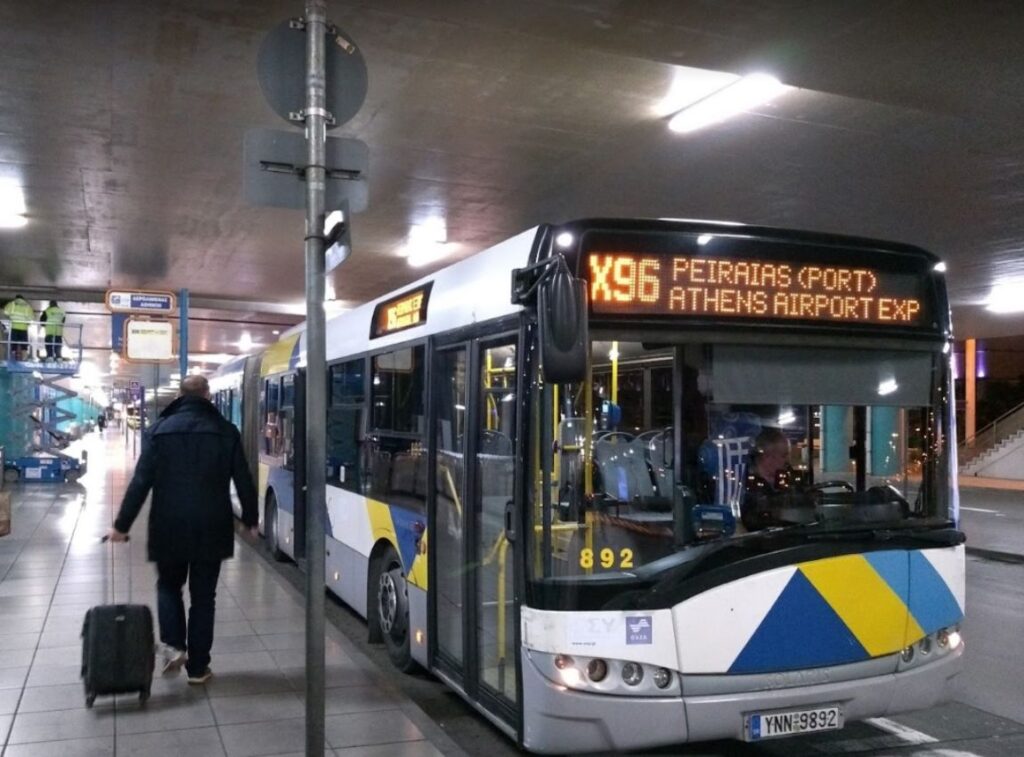 Bus: If you are arriving at Athens International Airport you can travel straight to the port by taking the X96 express bus (€5.5, children <6 yo, free entrance), which departs every 40 minutes and the average trip lasts 1 hour – runs 24/7.
Metro: (€9) is easily found across airport arrivals (blue line – M3) going directly to Piraeus port. The average trip to Piraeus lasts 1 hour.
Taxis are available in front of the airport (around €40 to Athens, €55-60 to Piraeus (depending on the traffic in Kifisos), and take up to 3 or 4 people with small luggage)
Rent a car with Discover Cars to rent reliable new cars at affordable prices
You don't like driving but love hassle-free solutions? Book a Private transfer with an English-speaking driver from Athens International Airport to Piraeus Ferries, or anywhere else in Greece
Check out an entire post on Lavrio Port in Athens
Some of my Favorite Travel Resources for Greece
'Hello' and 'Thank You' in Greek: "Ya sou" and "Efharisto"
Booking.com: I use Booking.com because I can get the best deals on both hotels and apartments, free cancellations, and great prices!
Find Long-Term Rentals in Greece: You will find the best prices in Flatio
FerryScanner to book ferries to the Greek Islands
Athens Metro Website (timetables and ticket info)
Get Your Guide: For all your day or multi-day tours and city guide needs, I use Get Your Guide
Emergency Numbers Anywhere in Greece: AMBULANCE 166 – FIRE 199 – POLICE 100– EMERGENCY NUMBER 112
All rights reserved © Travel the Greek Way. Republishing this article and/or its contents (photographs, text, links) is strictly prohibited.
Please follow and like us: