Are you planning your next trip and are wondering what are the must-have items when you travel to Greece? Find in this post some useful and necessary ideas about what to bring with you on your vacation.
Most of the facilities in Greece are of a typical European country and that applies to the majority of common-use items. However, there are some things that you may need while traveling to Greece and need to be on your packing list.
A couple of examples may be a long scarf for the Greek monasteries or good quality shoes with a grip, for those crazy slippery ancient marbles that are everywhere in Greece!
Up next I am going to tell you about the necessary things to pack for your trip to Greece!
*Some of the links below are affiliate links. That means I may make a commission if you click and buy. The commission comes at no additional cost to you.
Must-have Items when You Travel to Greece
Anti-theft bag
I know you don't want to hear me saying anything negative but you have probably heard from fellow travelers that there can be a theft issue inside the Athens metro. I travel often and keep my bag in front of me so I make it harder for those petty thieves.
However, a good theft-resistant Travelon small crossbody bag for Metro is super useful. Another useful option is a Fanny Bag, great for traveling by Lewis N. Clark.
Microfibre Beach Towel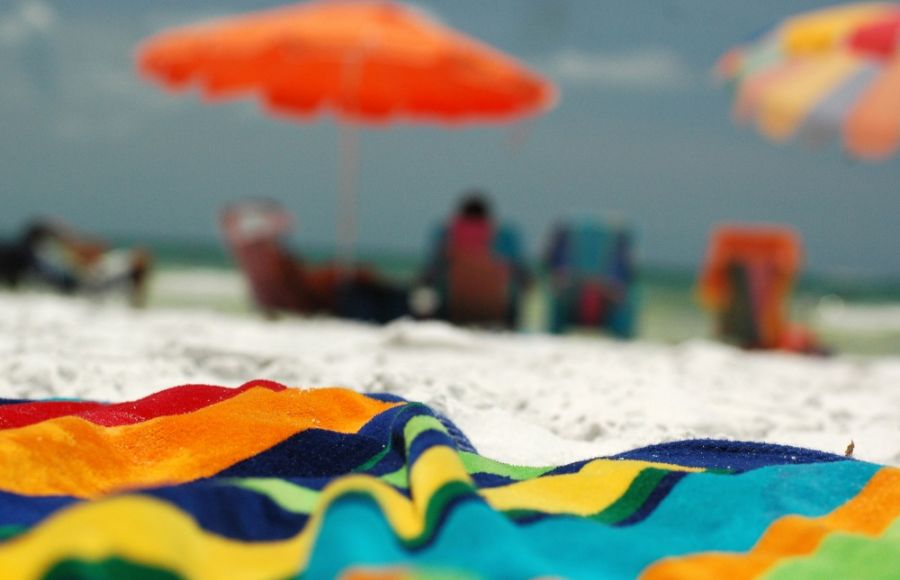 A quick-dry beach towel that takes up small space in your luggage and is large enough to cover you up is a must-have item when you travel to Greece.
I love the Turkish 100% organic cotton beach towels with a discreet design or one of the finest Smyrna Original Turkish Beach Towels I have ever seen, super absorbent.
Big Scarf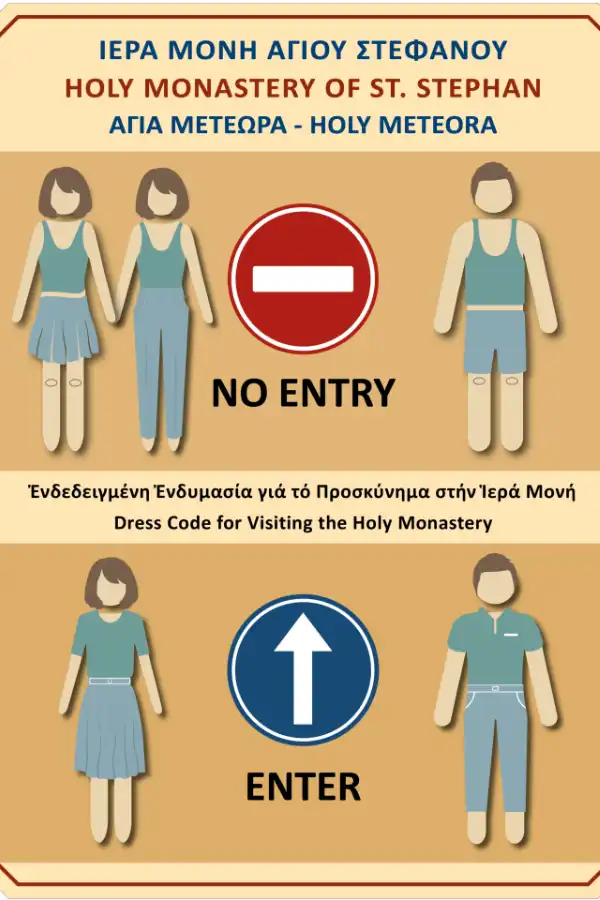 A big scarf is …romantic and with the summer winds in Greece, it can be an essential part of your clothes. Another good reason to bring a big scarf is that you are going to use it for the monasteries like Meteora.
The monasteries require women to wear skirts or dresses below the knee. You can wear a skirt but if you are not fond of them you can tie your long scarf over your pants (The monasteries do have some you can borrow).
Related Article: How Best to Visit Meteora Monasteries
Sunscreen
I suggest you bring your own sunscreen from home. Sunscreen is a bit expensive in Greece or at least this is what I hear from other travelers. Amazon has a great deal with a pack of 2 Neutrogena Non-Greasy Sunscreen Lotion with Broad Spectrum SPF 45 (you need a lot of SPF in Greece).
Proper Shoes for Every Occasion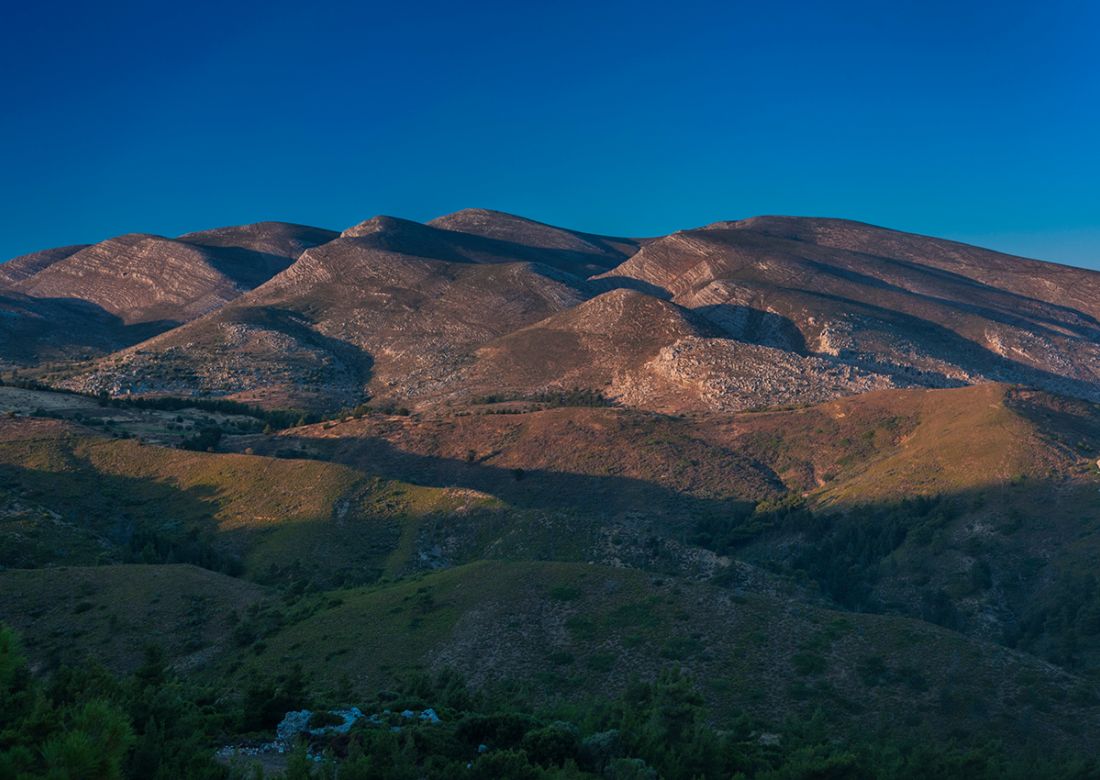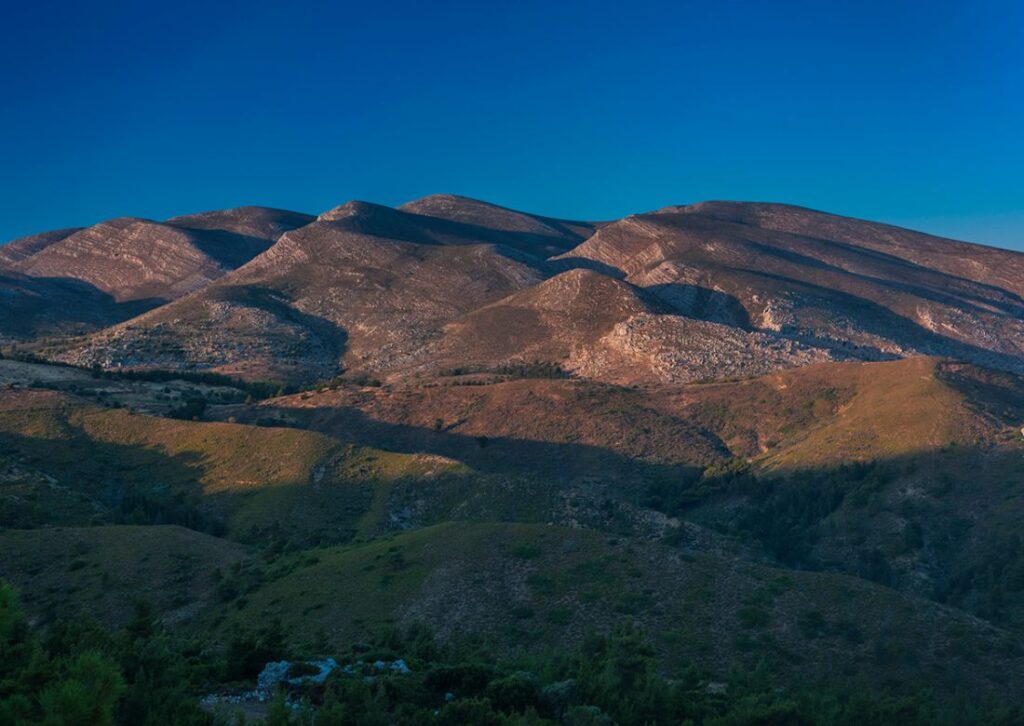 Leave your high heels at home and bring along comfortable shoes. This is why:
80% of the Greek land is mountains, meaning a lot of uphills and downhills and rough terrain. So you need good walking shoes with great gripping like the Keen Sandals. Good sneakers will make do as well.
Not all Greek beaches are sandy. Some are rocky and in some cases, you need to avoid urchins (I stepped on one years ago and I still remember it!). If you intend to dive in these kinds of waters you need to protect your feet with water shoes with mesh, like this one on Amazon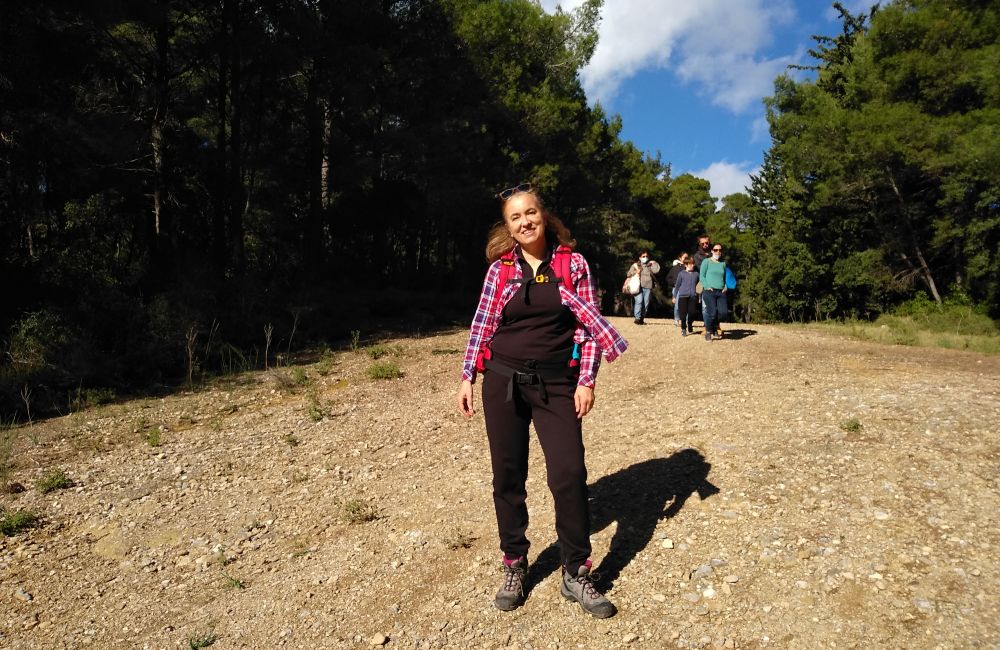 Flip flops for all-day comfortable shoes
If you are going hiking, you definitely need to bring your good hiking shoes/boots with you.
Underwear
Must-have items when you Travel to Greece: Take with you comfortable underwear that keeps you fresh all day as the Fruit of the Loom panties.
You may also enjoy: 30 Best Places to Go to Greece
Technology
We always take a wall adapter that has several USB ports, no need for converters. Another essential item you need to pack is a battery pack for cell phones (especially if you are out exploring all day).
Washing Line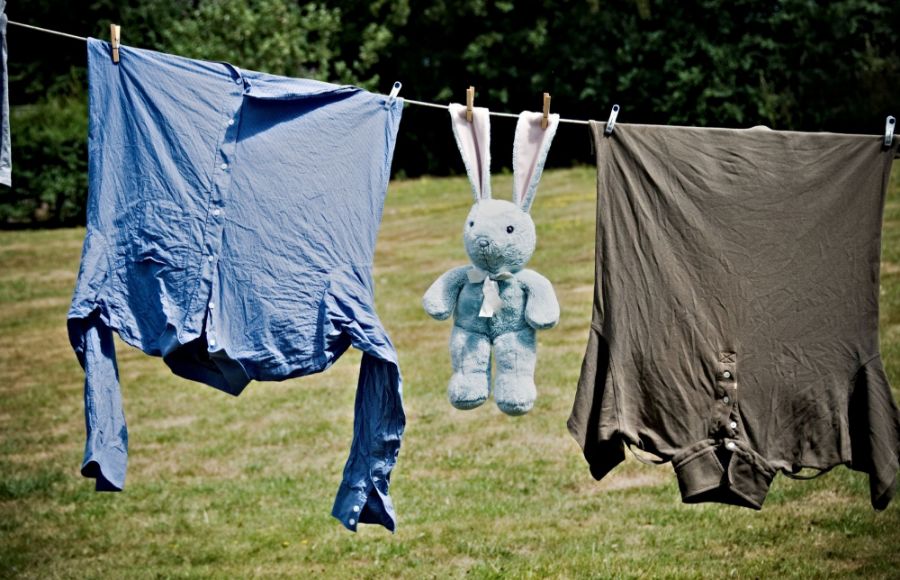 I always take a washing line with me, you can hook it up anywhere and it's really useful for washing small items as you're traveling and means you can take fewer clothes. I also take travel wash in a tube.
Items to have for the Plane
Eye Mask and Ear Plugs: No plane flight would be complete without these. The Pretty Care Eye mask is what we recommend. It is padded and blocks out all light.
Travel Socks: I started using compression socks while flying because they prevent Deep vein thrombosis (DVT) which can become a very serious issue. Compression socks help prevent blood clots and are highly recommended.
Other Must-have Items when you Travel to Greece
Related Article: What to Pack for a 10-day Trip to Greece
FAQ for first-time visitors to Athens
Try the koulouri, a small round piece of bread usually with sesame and a Greek coffee and you become instantly a Greek local!
If you are staying for more than a day in Athens buy the 30 euro combination ticket, valid for all the archaeological sites for 5 days
If you are not squeamish about blood or fish smell visit the famous Varvakios Market, on Athinas Street, a 10-minute walk from Monastiraki Square an indoor and outdoor food market. The vendors sell fresh meat, fish, fruit, spices, and products from around the country
Besides the stunning Acropolis Museum, I highly recommend the National Archaeological Museum, the biggest Museum in Greece with ancient artifacts from all over the country
Other significant Museums are the National Museum of Contemporary Art Athens (1 metro station far from Acropolis, at Fix Station) and Goulandris Museum, 5 minutes far from Panathenaic Stadium
Across from the northern Acropolis exit, stands the Areopagus or Mars Hill where Apostle Paul preached
From your hotel in Plaka, everything is within walking distance. Alternatively, use the Metro to go around
Check out the post for the best budget apartments in Plaka
How to Get to Athens Port (Piraeus) from Athens Airport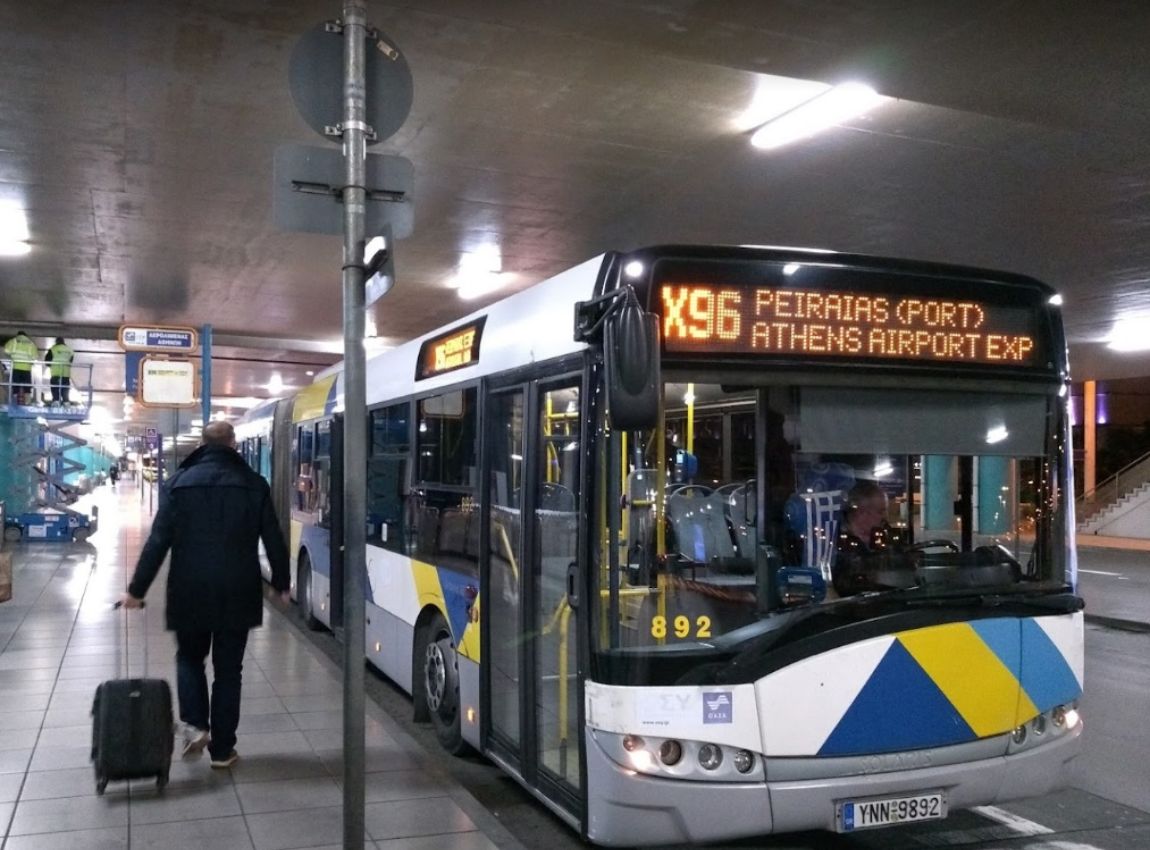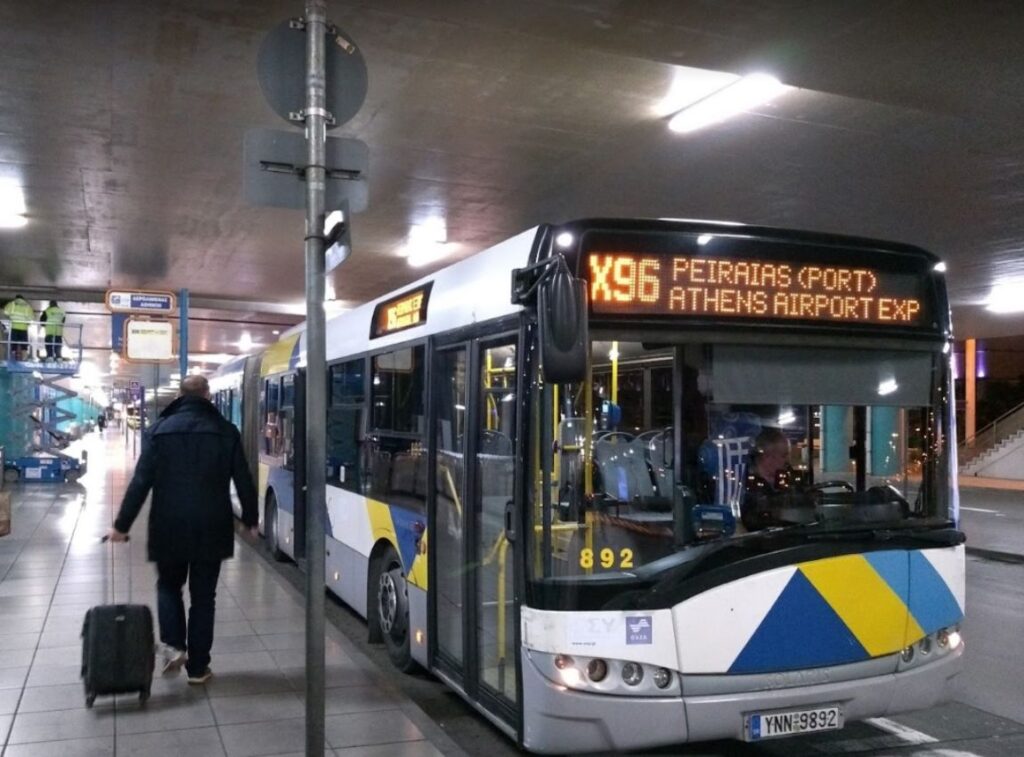 Bus: If you are arriving at Athens International Airport you can travel straight to the port by taking the X96 express bus (€5.5, children <6 yo, free entrance), which departs every 40 minutes and the average trip lasts 1 hour – runs 24/7.
Metro: (€9 ) is easily found across airport arrivals (blue line – M3) going directly to Piraeus port. The average trip to Piraeus lasts 1 hour.
Taxis are available in front of the airport (around €40 to Athens, €55-60 to Piraeus (depending on the traffic in Kifisos), and take up to 3 or 4 people with small luggage)
Rent a car with Discover Cars to rent reliable new cars at affordable prices
You don't like driving but love hassle-free solutions? Book a Private transfer with an English-speaking driver from Athens International Airport to Piraeus Ferries, or anywhere else in Greece
Check out a full post on Lavrio Port in Athens
Essential Travel Info for Greece
'Hello' and 'Thank You' in Greek: "Ya sou" and "Efharisto"
FerryScanner to book ferries to the Greek Islands
Athens Metro Website (timetables and ticket info)
Booking.com: I use Booking.com because I can get the best deals on both hotels and apartments, free cancellations, and great prices!
Get Your Guide: For all your day or multi-day tours and city guide needs, I use Get Your Guide
Emergency Numbers Anywhere in Greece: AMBULANCE 166 – FIRE 199 – POLICE 100– EMERGENCY NUMBER 112