This post is about 30 of the best places to visit in Greece including both Greek island and mainland destinations. It is fair to say that Greece is a travel destination that ticks a lot of boxes:
Magnificent islands, sandy stunning beaches, nightlife
Fascinating ancient monuments of many historic eras & civilizations
Hiking destinations
Traditional mountainous villages and picturesque fishing settlements
Bustling cities
Top-rate Greek and international cuisine
If you are planning your trip to Greece and this is your first time visiting the country then my post on the top 30 best places to visit in Greece will offer plenty of ideas.
Itinerary tip for the islands: If you only have a week or 2, and you would like to hop around the islands, you better stick to the same group of islands, to save time.
*Some of the links in this post are affiliate links. That means I may make a commission if you click and buy. The commission comes at no additional cost to you.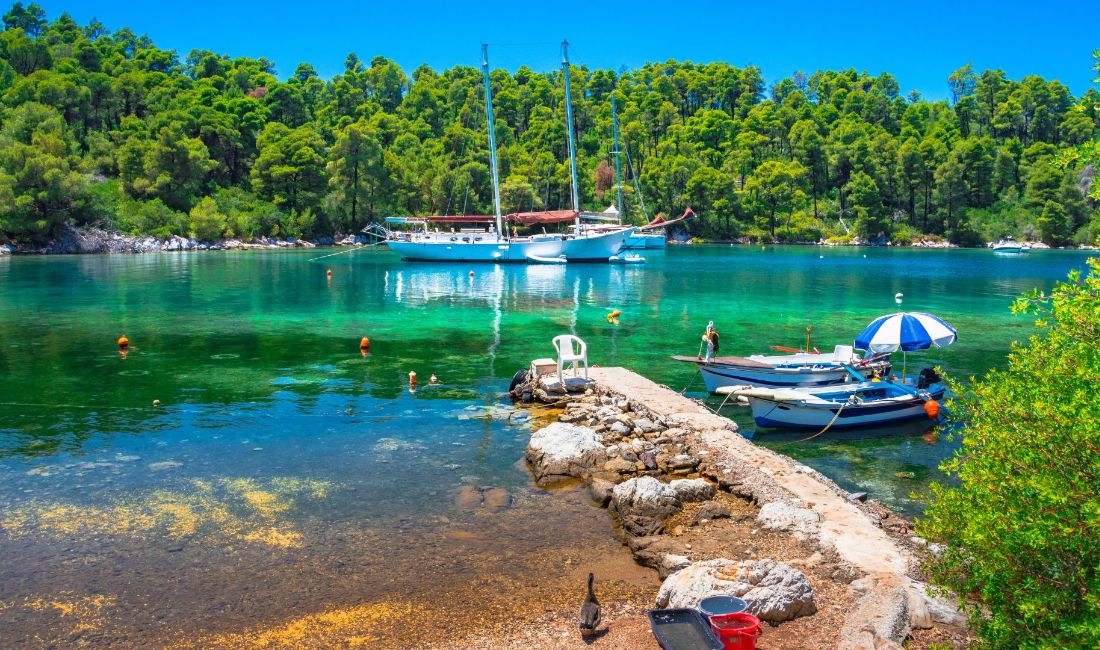 Here are the best places to visit in Greece, separated for your convenience into regional groups as well as a Google map of the places mentioned. That way you can organize and plan your itinerary for Greece.
My Latest YouTube Video
Best Places to Visit in Greece (North)
1. Thessaloniki
Thessaloniki is Greece's second-largest city and the financial center of the north of Greece. It is built around the Thermaikos Gulf, a modern vibrant city ideal if you love historical monuments and …food-tasting.
Thessaloniki was built in 316 BCE and it was a Byzantine and Ottoman center which is evident in the numerous monuments in the city. It is also one of the most popular and favorite culinary centers in Greece, renowned for its food and wine. Thessaloniki is a great base for visiting Chalkidiki, Meteora, and Olympus Mt.
2. Chalkidiki
Chalkidiki is an area with three beautiful peninsulas – Kassandra (great for nightlife), Sithonia (stunning beaches), and the seaside town of Ouranoupoli and the famous monastic state of Mount Athos. It is the favorite vacation destination not only of the whole of northern Greece but also of the other countries of the Balkans.
Chalkidiki is a really stunning area to visit for beaches and history. The famous Greek philosopher Aristotle who founded the Lyceum in Athens comes from Ancient Stagira in Chalkidiki. As Chalkidiki is quite an extensive area, you will definitely need at least a week to explore and a private car.
Entrance Tip: Women are not allowed in the Athos Mt and Monasteries.
3. Prespes Lakes
248 km west of Thessaloniki, in the mountainous northwestern Macedonia part of Greece, you will find the National Park of the two Prespes lakes. The Prespes lakes actually are shared by three countries: Greece, North Macedonia, and Albania.
Prespes Lakes is a virgin natural paradise, a beautiful wetland, and one of the best places to visit in Greece for nature, and bird watching (260 species of birds and 23 species of fish). Moreover, the coast of the lakes is dotted with gorgeous small settlements and historical monuments of archaeological interest.
Where Best to Stay in Prespes Dora's House at Agios Germanos.
Travel Tip: When I visited Prespes we also went to Pisoderi Ski Resort, Florina town, and Nymfaio village where the brown bear shelter is.
4. Mount Olympus National Park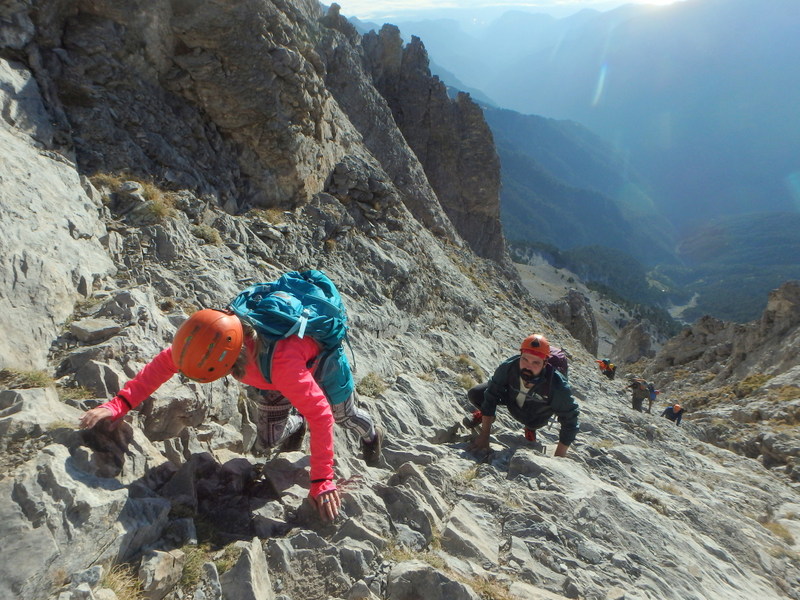 The National Park of Mount Olympus is probably the most famous Mt in Greece and according to Greek mythology, it was the home of the gods. Olympus is the highest mountain in Greece and the second highest in the Balkans. The highest peaks of the mountain are Mytikas (2.918 m.), Stefani (2.909 m.), Skolio (2.911 m.), and Skala (2.866 m.).
The National Park of Mount Olympus is not only an international hiking destination that is considered quite demanding in certain areas. It also contains a large diversity of flora and fauna, some of them quite unique. As it is a highly protected area (no camping or fishing), you can reach its shelters only on foot. If you are planning to reach Mytikas, then I strongly advise you to do so between May and October. Olympos is one of the best places to visit in Greece!
The best place to stay for Mount Olympus is the nearby Litochoro village at Mythic Valley Hotel.
Best Places to Visit in Greece (Central)
5. Zagorochoria, Epirus
Zagorochoria or Zagori may sound like it is one place but actually, it is a cluster of 46 lovely villages! It is located in the northwestern region of Greece amidst the mountains of Pindus in Epirus. In the summer of 2023, the area was listed in the UNESCO monuments list.
Zagorochoria is one of the favorite winter destinations among Greeks and gets busy in December, especially during Christmas. Some of the best things to do in Zagori are: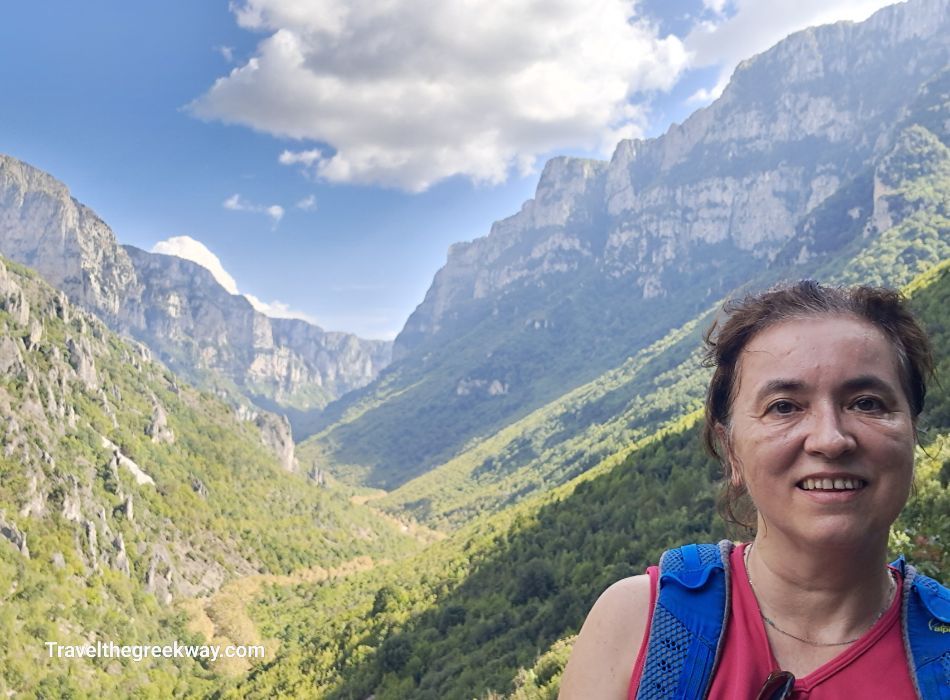 Walk the cobblestone villages full of traditional stone mansions. The most popular villages are Monodendri, Mikro, and Megalo Papigko
Hiking at Aoos National Park
Canyoning and river rafting in Vikos Gorge (if weather permits it)
Hike at the Dragonlake of Tymfi
Try the local cuisine and the famous milk, cheese, pumpkin, or sweet pies
6. Parga, Epirus
Parga town is one of the best places to visit in Greece for couples. It is a beautiful, popular seaside tourist destination in western Greece. It has some lovely beaches like Sarakiniko and during summer, it is connected daily by ferry with Paxos, and Antipaxos, Corfu, and Lefkada.
Fifteen km from Parga lies the most important ancient monument of the region, the Necromancy of Acheron. Here the Ancient Greeks believed that the river Acheron was the Gates of the Underworld.
7. Meteora, Thessaly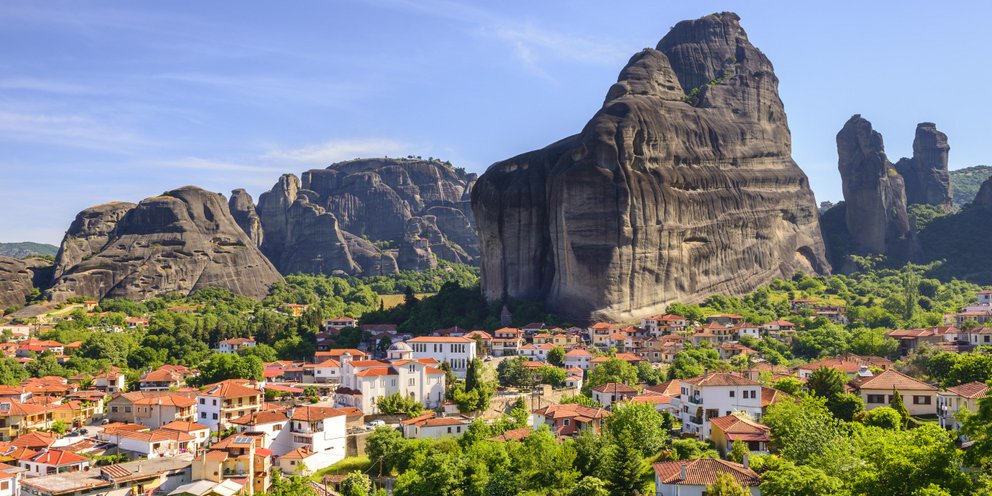 Meteora is one of the top destinations in Greece for nature and culture!
The rocks are an extensive complex of gigantic sandstone rocks shadowing the local town of Kalambaka, 347 km north of Athens. There were initially 24 Monasteries founded by Greek Orthodox monks in the 14th and 15th century but today only 6 of them are working.
The Meteora Monasteries have been a UNESCO World Heritage Monument since 1988 and it is today the second most important monastic complex in Greece after Mount Athos Monasteries in Chalkidiki.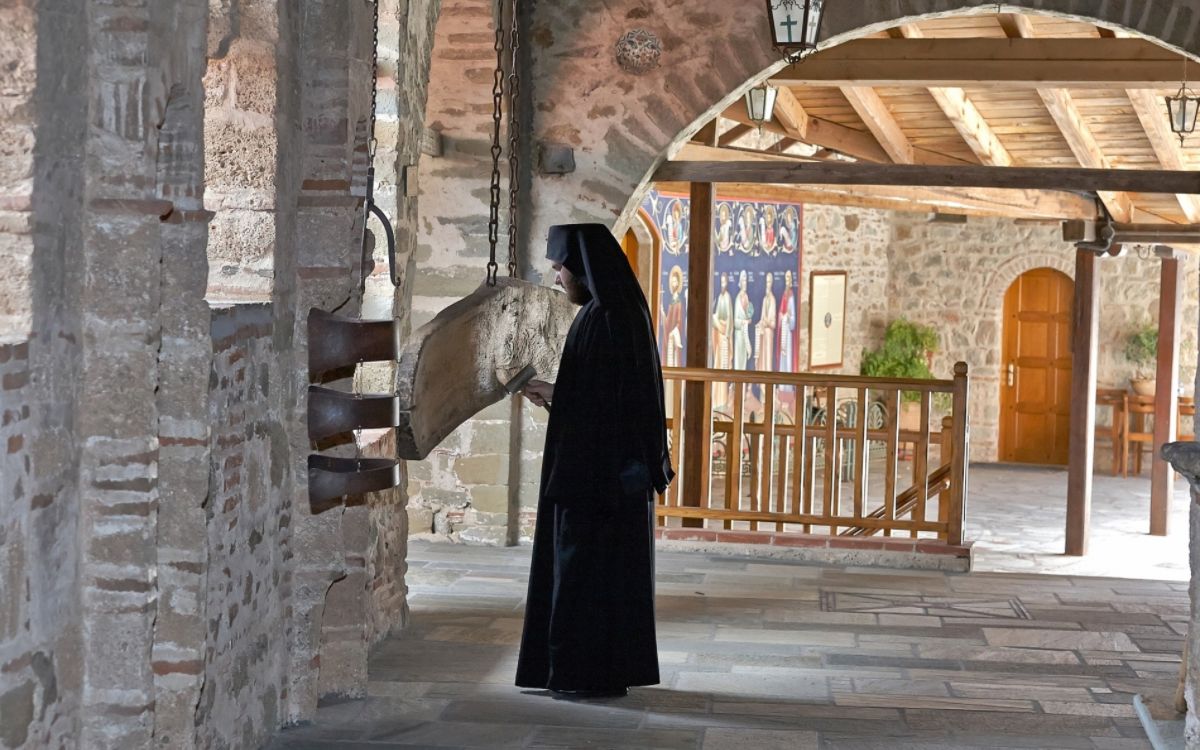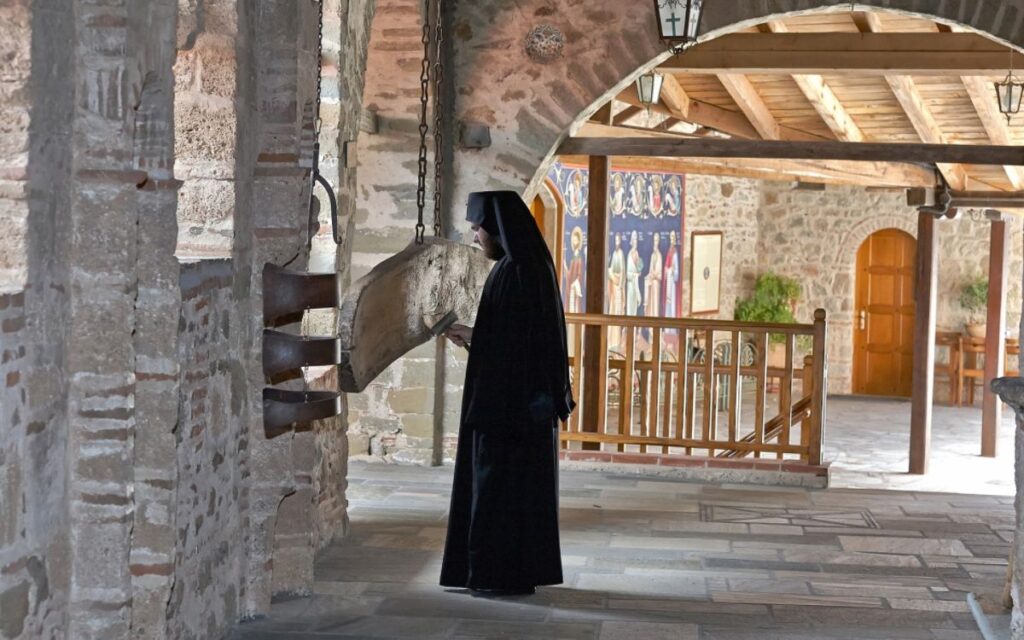 Meteora is one of the best places to visit in Greece if you love impressive natural scenery, monastic life, and religious art. For details on how best to get to Meteora and the time schedule of the Monasteries read my dedicated post here.
8. Pelion, Thessaly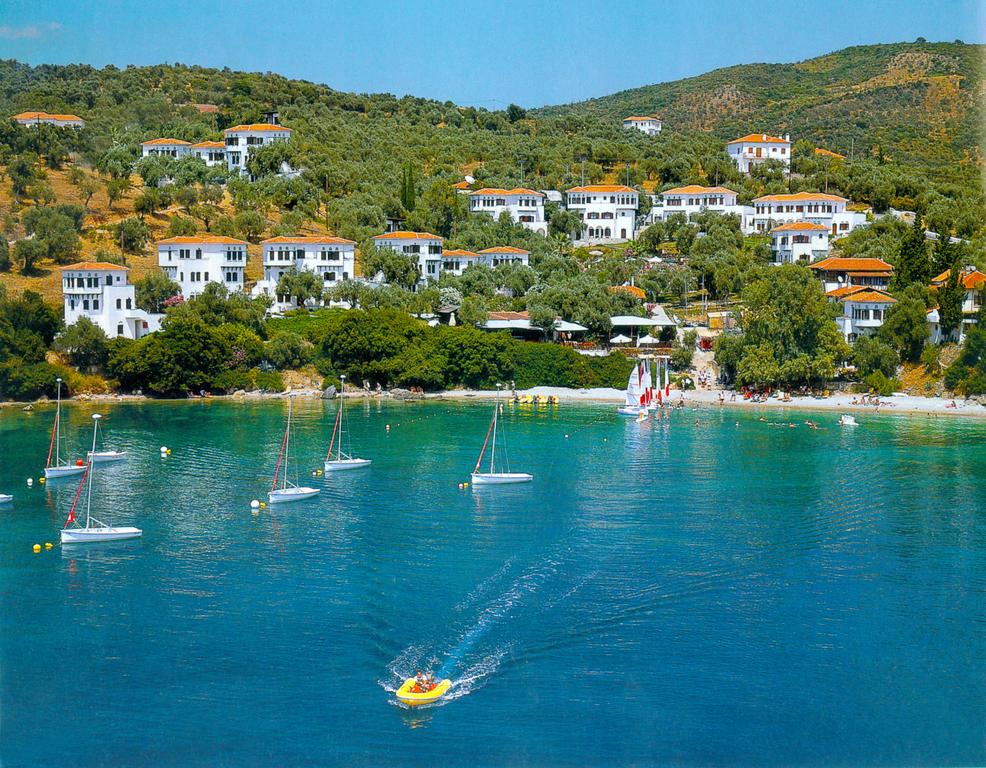 Pelion (or Pilio) is my favorite place in Greece. It is a large mountain (peninsula) between the Pagasetic Gulf and the Aegean Sea located halfway between Athens and Thessaloniki and my favorite place in Greece. It is full of chestnut forests, deep gorges with streams, and stunning beaches with authentic mountainous villages making Pelion one of the best all-year-round destinations in Greece.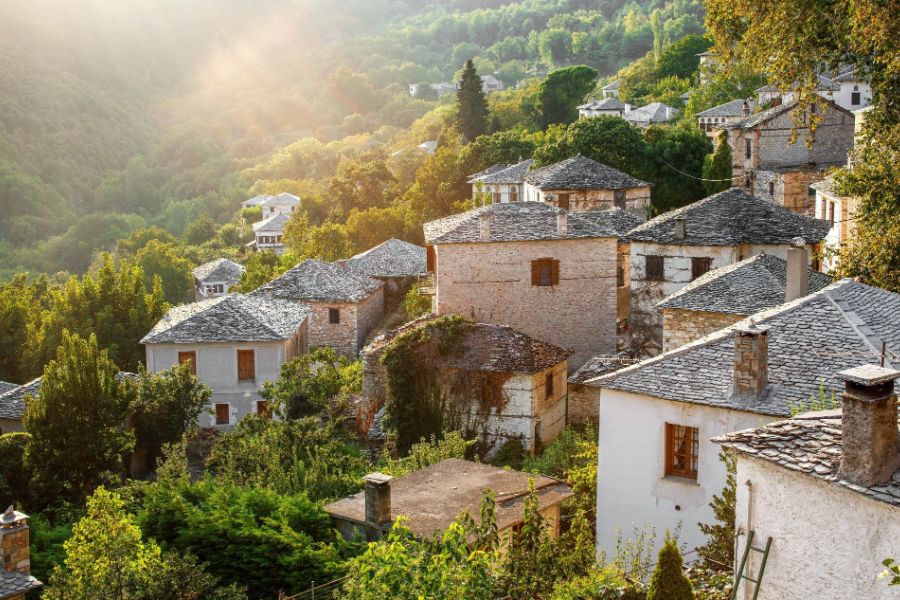 Because of the dense forests and variety of terrain, Pelion is a paradise for outdoor activities. Its most popular part is the east Pelion facing the Aegean Sea. One of the villages Damouchari was one of the Mamma Mia Film Locations.
9. Delphi, Phocis
Delphi is a spectacular, UNESCO-listed archaeological site where the mystical Oracle of Delphi was founded at a strategic point. The function of the site as a cult center of Apollo is archaeologically attested since 860 B.C. Delphi was built on the remains of a Mycenaean settlement. We know that the archaic temple of Apollo was constructed in 510 BCE along with the rest of the monuments.
The Delphi Archaeological Museum houses some awe-inspiring ancient masterpieces. The modern 10-km far picturesque Arachova village offers complete touristic facilities and on top of Parnassos Mt, you can ski in the biggest ski resort in Greece.
Do not miss visiting the nearby UNESCO monument of Osios Loukas Monastery, a Byzantine masterpiece of the 11th century AD. Some call it, the most beautiful church in Greece.
Tour to Delphi & Meteora
Delphi and Meteora are often combined on a 2 or 3-day tour such as 2-Day Delphi and Meteora Tour from Athens.
Best Places to Visit in Attika
10. Athens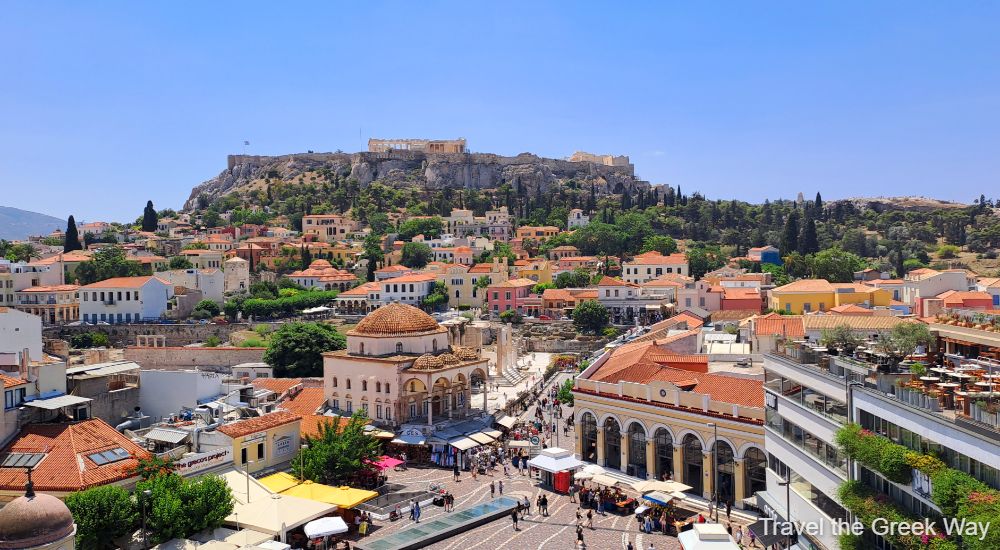 Athens is the ancient capital of Greece and the vibrant financial, commercial, and historical center of the country. It houses the spectacular archaeological site of Acropolis Hill and Ancient Agora, along with dozens of other monuments of all historical eras that you come across as you walk inside the city.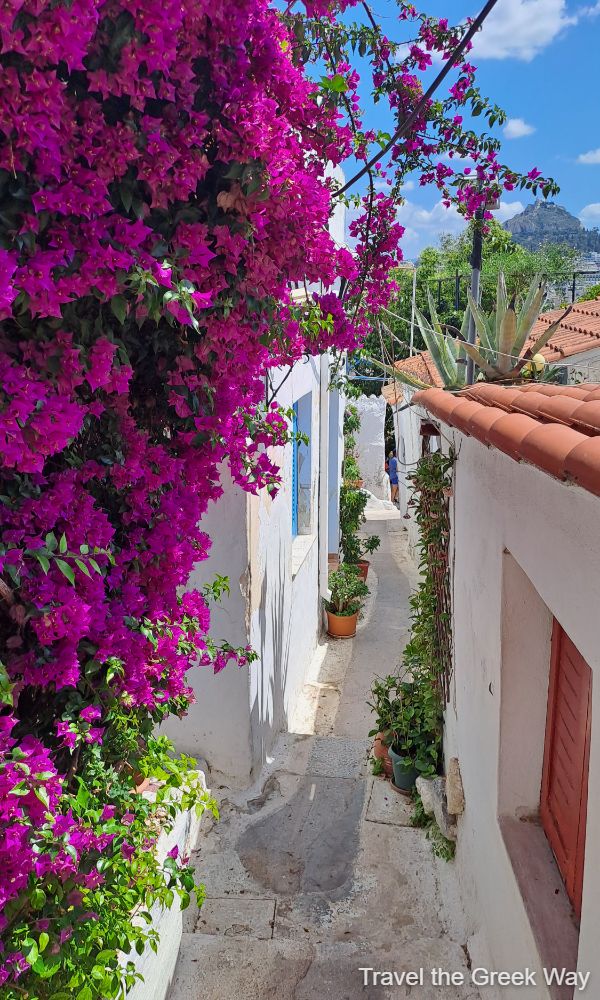 One of the best places to visit in Greece, specifically in Athens is Plaka and the Anafiotika. It is called that because they were built by sailors from Anafi island. In Athens, you can also visit two of the most significant museums in the world: the Acropolis Museum and the National Archaeological Museum.
Related Articles:
11. Athens Riviera, Cape Sounion, and Temple of Poseidon
Cape Sounion and the Temple of Poseidon is one of the most popular half-day tours from Athens, located at the northernmost point of Athens. You can get there taking the scenic road of Athens Riviera, 65 km by the beautiful Attika seaside.
There you will reach the Sanctuary of Poseidon and its Temple, built between 444 and 440 BCE. The temple of Poseidon was part of the sacred triangle, along with the temple of Aphaia in Aegina and the Parthenon in Athens.
Cape Sounion is one of the best destinations in Greece to admire an important archaeological site and the spectacular sunset from it.
Related Articles:
12. Ramnous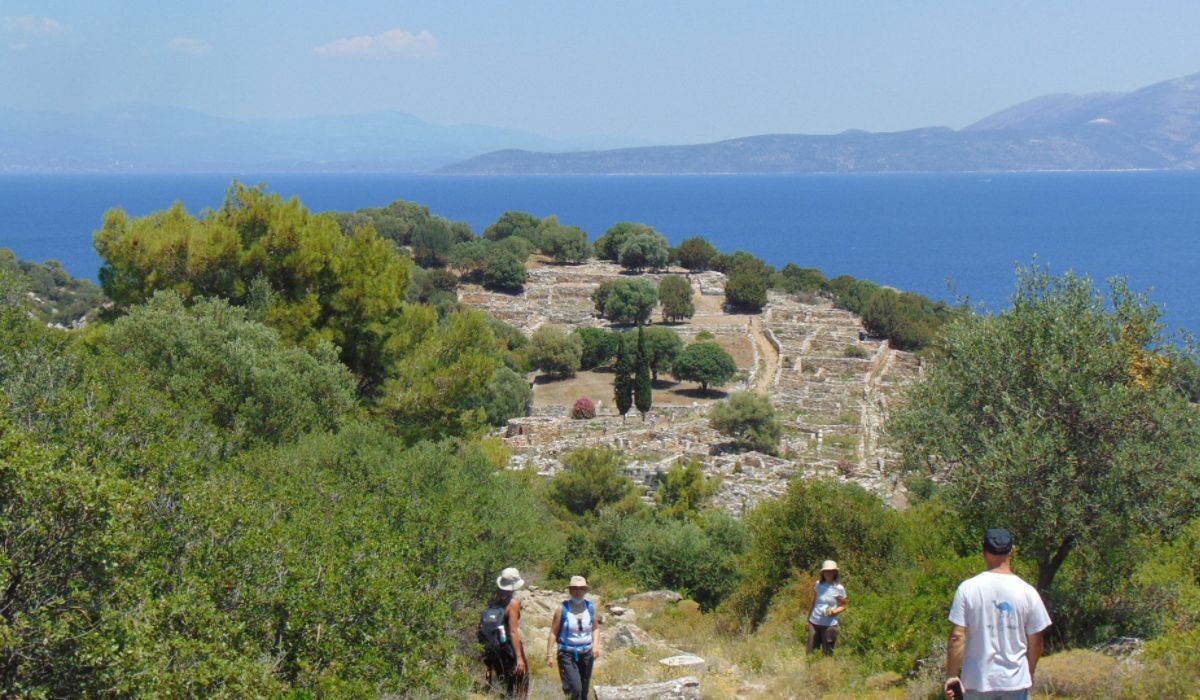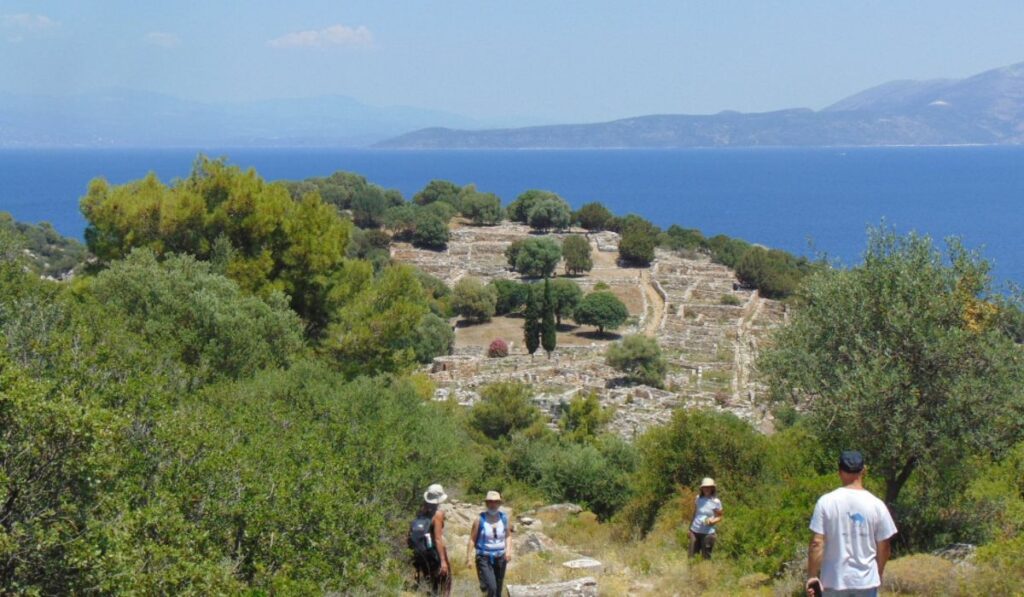 Ramnous is located in the Marathon area of Attika, 55 km northeast of Athens center. It is one of the top destinations to visit in Greece if you love fortified ancient cities.
Most of the other famous Greek archaeological sites you visit, like the Acropolis of Athens or Epidaurus, were mostly sanctuaries dedicated to gods. Ramnous was a real town, with everyday chambers, soldiers to guard it, and fortifications as it was built at a strategic point, just like Sounion.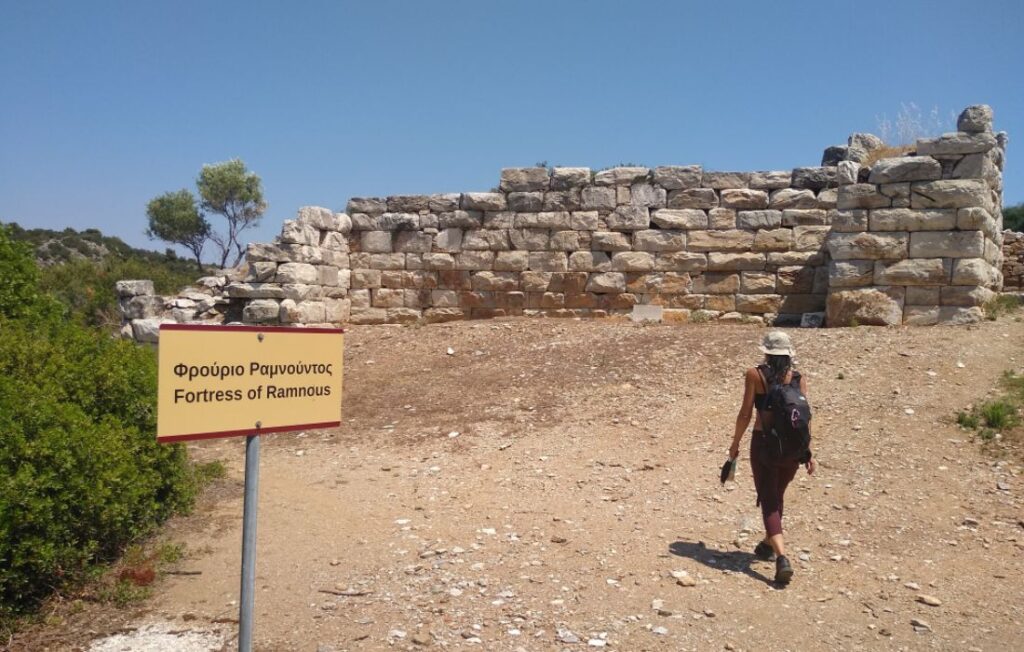 Ramnous offers an amazing opportunity for visitors to see how ancient Greek cities around 500 BC used to be. Furthermore, as the site is divided into two distinct areas, the top site includes the most important Temple of Nemesis in ancient Greece.
Related Article: Travel Guide to Ramnous Site
Best Places to Visit in the Peloponnese
Peloponnese is the southern mainland of Greece, home to some of the most impressive archaeological sites, lovely beaches, and authentic villages. Peloponnese needs a lot of time to be explored but as this is not always possible find below some of the best places in Greece for history and beaches!
13. Mycenae, Epidaurus, Nafplion (Argolis)
Argolis region is situated in the eastern part of the Peloponnese and contains some very popular and amazing sites:
The Mycenean Palace and Domed Tombs of Mycenae (UNESCO-listed)
The Sanctuary of Asklepios and the Theater of Epidaurus (UNESCO-listed)
The Mycenean Fortress of Tiryns
Argos and Tolo
Nafplio town, a gorgeous medieval town with 3 castles
14. Monemvasia, Laconia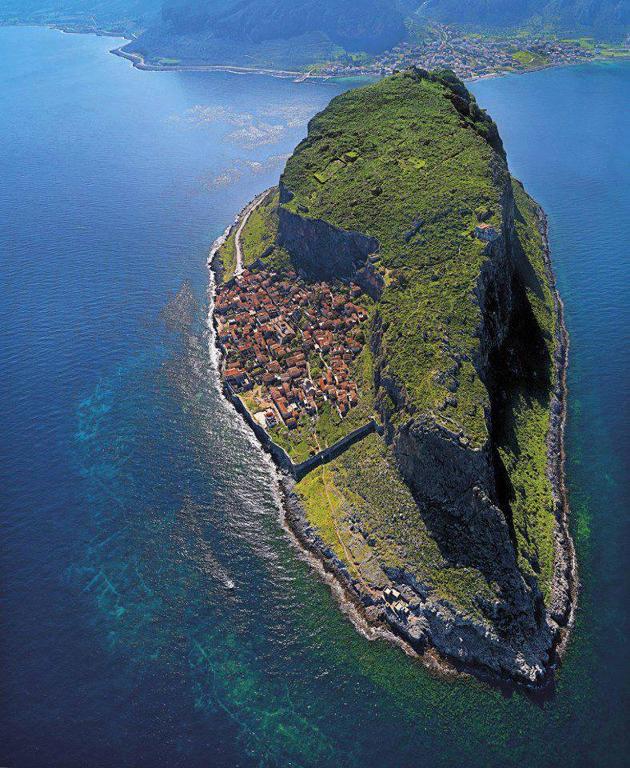 Monemvasia is a large Byzantine fortress on a rock that broke away after a great earthquake in 375 CE. Today it is connected to the mainland by a road of about 400 meters.
Monemvasia has medieval houses with arches on cobblestone alleys in front of the Aegean Sea, synthesizing a magical atmosphere.
Best Property to Stay in Monemvasia: Casa Felicia-The Castle Mansion.
15. Mystras, Sparta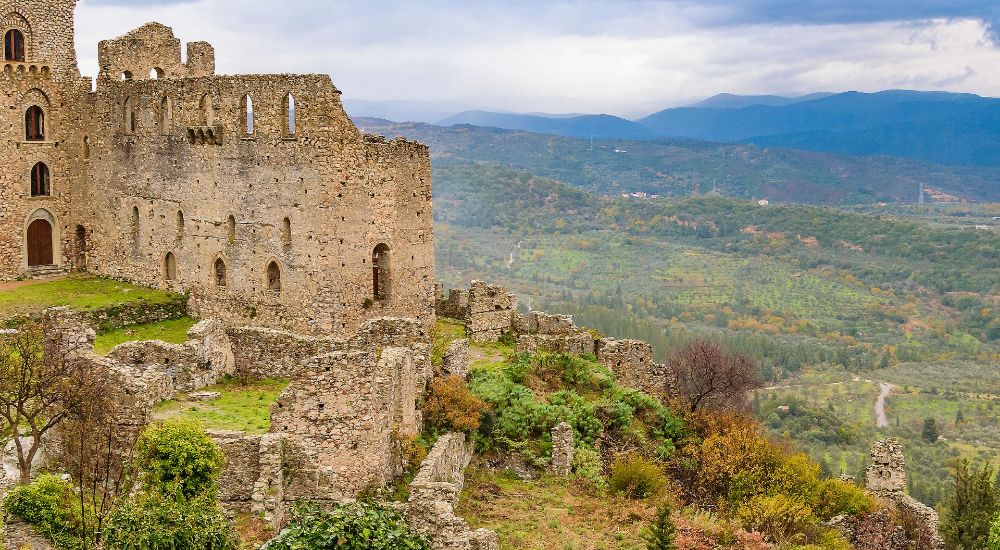 6 km away from Sparta, the ancient kingdom of Leonidas, lie the Byzantine Castle ruins of Mystras a UNESCO-listed monument. Built in the 13th century AD by the Frankish, Mystras became the capital of the Despotate of Morea and an important center for the next 2 centuries.
The layout of the castle city is in three distinct zones, with a significant difference in altitude: Upper, Lower, and Outer Chora. In addition, there is the Acropolis at the top. Today Mystras is by far the most important Byzantine monument in Greece.
16. Kardamili, Western Mani
Kardamili village is a great combination of a beautiful, low-key seaside village, with stone-built traditional houses, towers and turrets, cobbled streets, flowered courtyards, and seaside tavernas in picturesque little coves.
Kardamili, set at the foothills of the Taygettus range is a fantastic destination in Greece, ideal to explore the stark and powerfully wild terrain of the area. Travel south to some spectacular villages such as Limeni, Areopoli, Gerolimenas, Caves of Diros, and Vathia all the way to Porto Kagio.
Best Hotel in Kardamili: Salvia.
17. Voidokilia Beach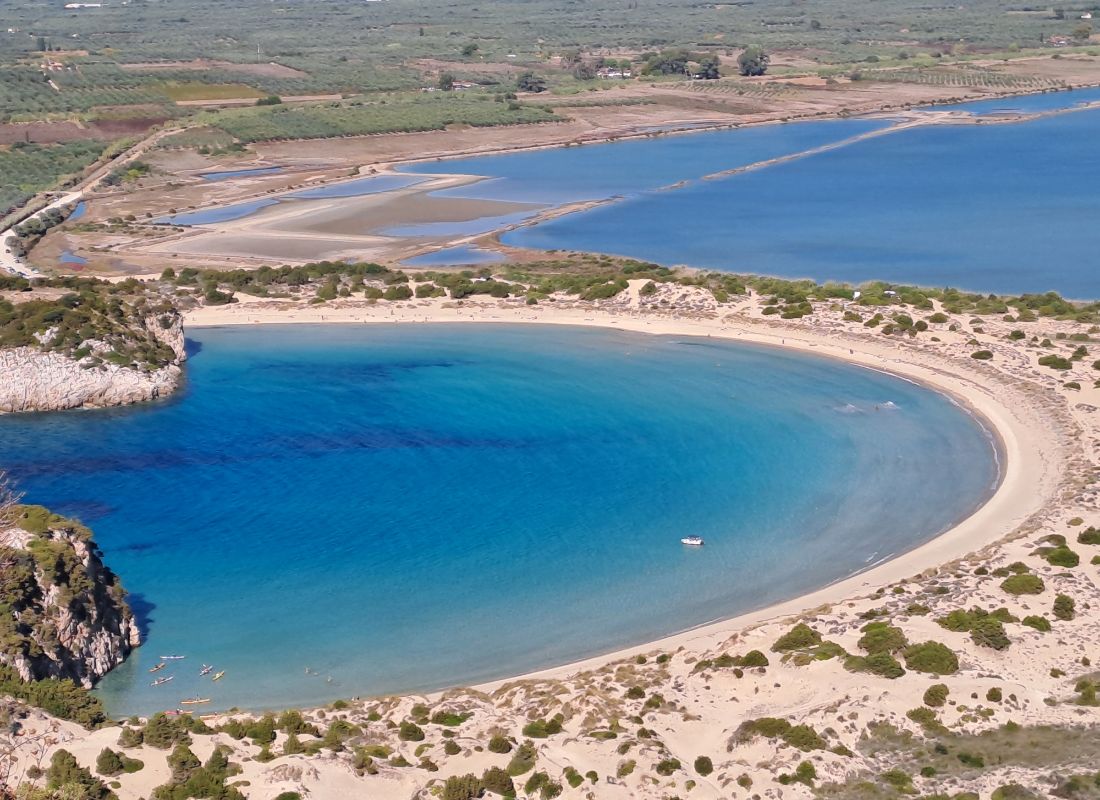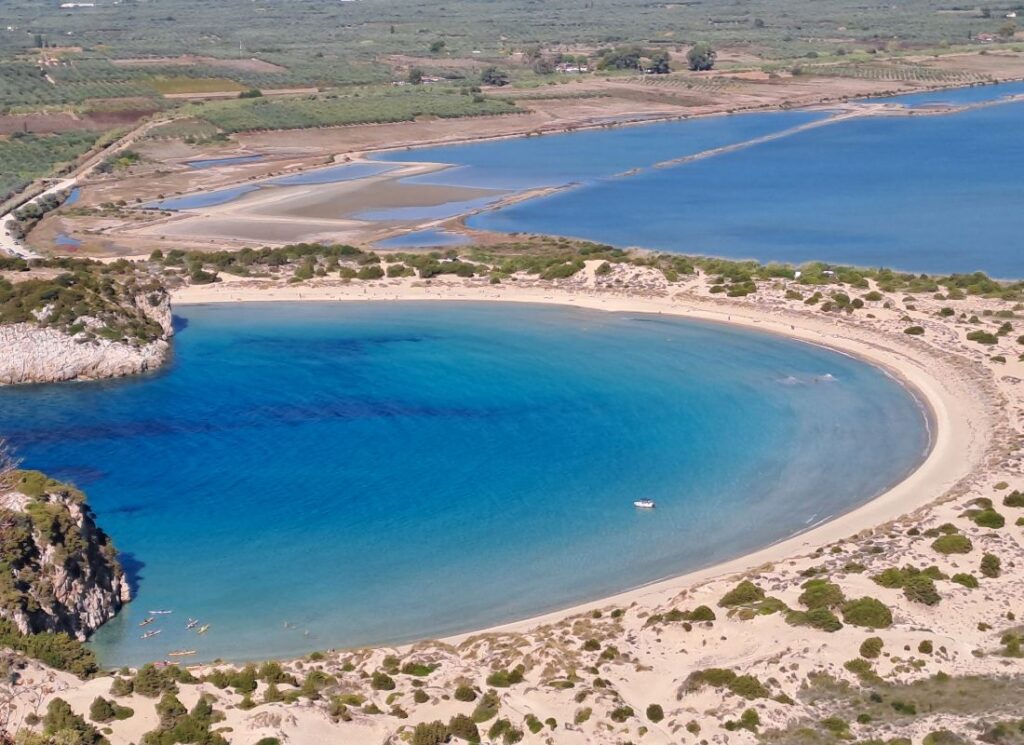 Voidokilia beach, set on the southwestern Peloponnese on the Ionian Sea is one of the most beautiful beaches in the Mediterranean. Shaped like the Greek letter Omega (Ω) and surrounded by gold, soft sand, and a Natura-2000 lagoon, this is one of the best destinations in Greece.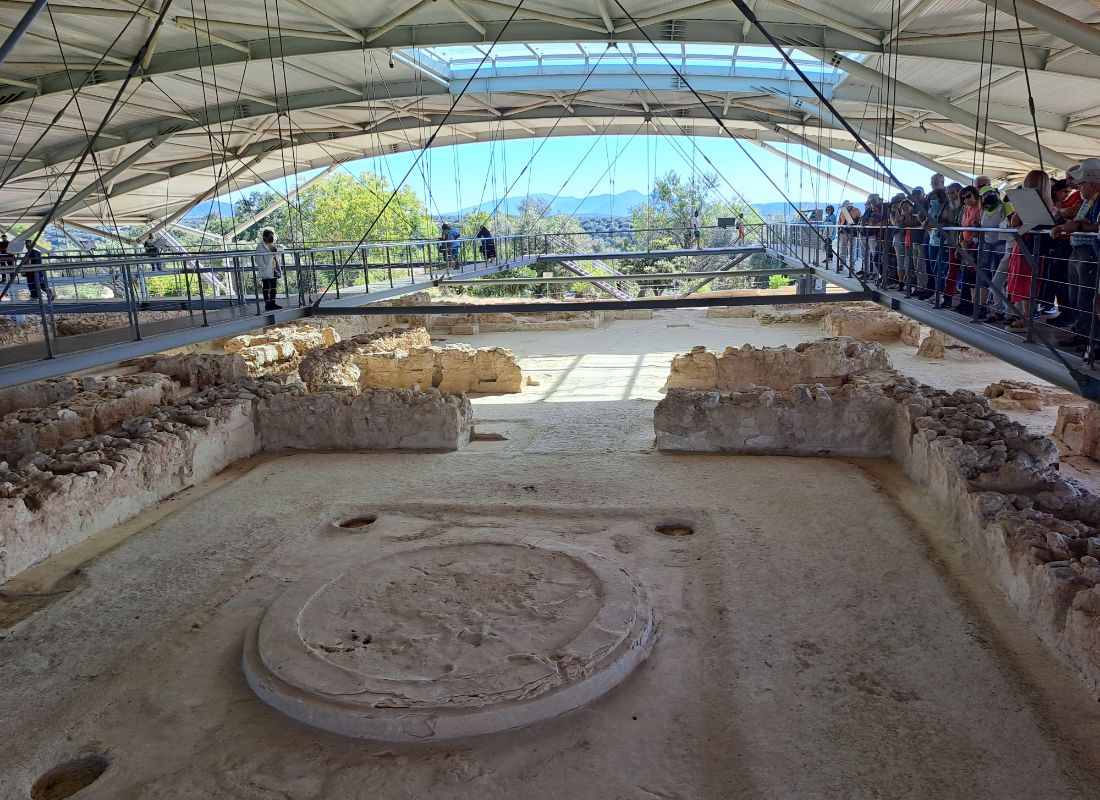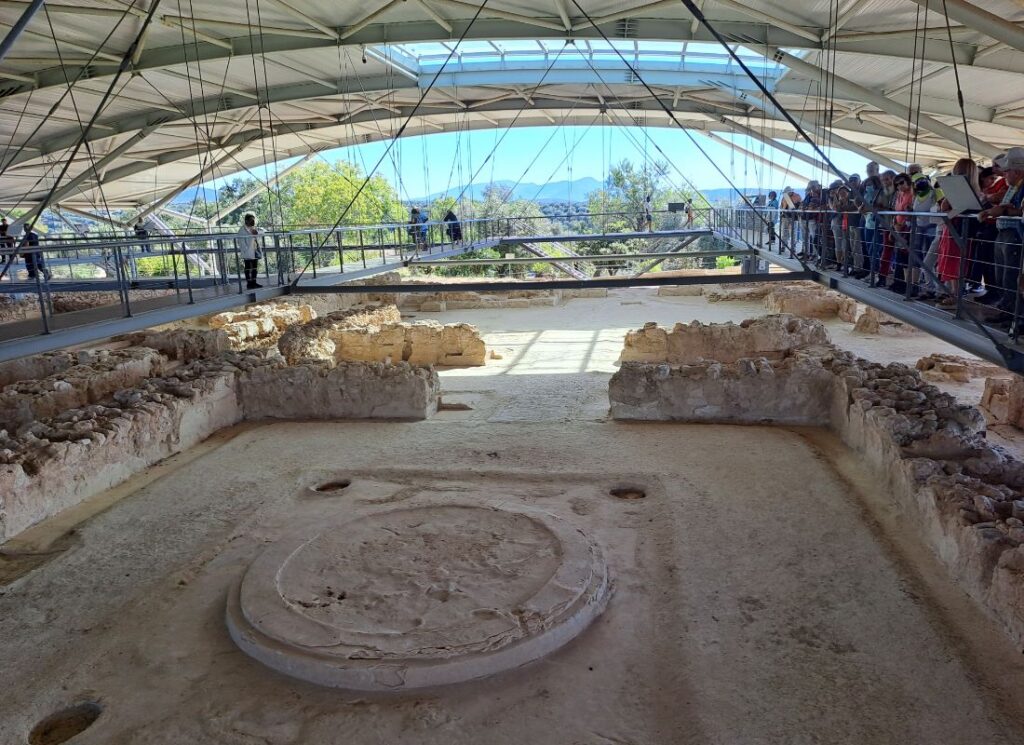 Voidokilia Beach is near Gialova town, a popular seaside town, the Mycenean Archaeological site of Nestor's Palace, beautiful Pylos and Methoni villages.
The best hotel to stay near Voidokilia is Costa Navarino.
18. Ancient Olympia
Ancient Olympia is one of the most important archaeological sites in Greece, another UNESCO-listed site. The ancient stadium marks the site where the ancient Olympic Games and the Heraia were held. The stadium took its final form in the early 5th century BCE when the great Sanctuary of Zeus was built.
In the in-house Museum, you will get the chance to see some masterpieces of the Greek ancient world, such as the Hermes of Praxiteles.
The best hotel to stay overnight in Olympia is Hotel Europa.
Best Islands to Visit in Greece
Greece has about 6,000 islands and islets with about 100 of them inhabited with permanent populations ranging from 680.000 (Crete) and 152.000 (Rhodes) to 2 (Agios Minas Fournoi). That makes it hard to decide which island to go to if you are planning to travel to Greece for the first time.
So let's jump to the best islands in Greece that I believe are amazing and you should visit:
19. Santorini, Cyclades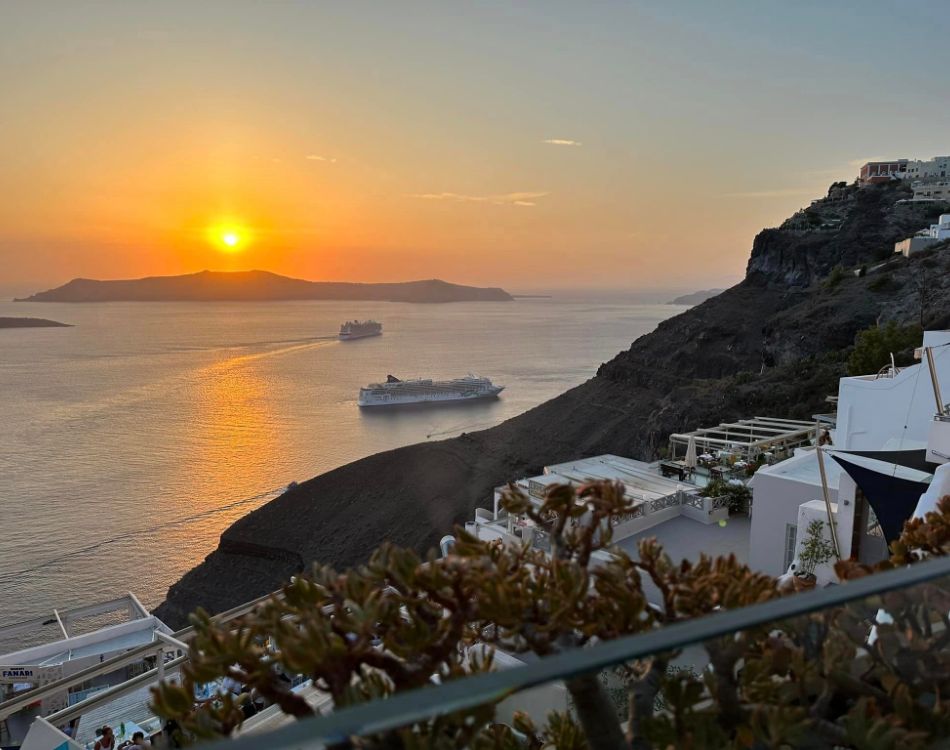 Santorini is a top destination in Greece famous for its stunning caldera views, mesmerizing sunsets, a once-in-a-lifetime travel experience
July and August are the busiest, hottest, windiest, and most expensive months on Santorini island. If possible, avoid those months
There are dozens of things to do in Santorini but 3-4 days is enough to see the best of the island.
The best hotel in Santorini is Canaves Oia Suites & Spa
20. Naxos, Cyclades
Naxos is ideal for family vacations. It is also large enough to never get bored with so many choices: traditional villages, ancient sites (Portara in the main town), stunning sandy beaches, hiking trails, and glorious food
Check my dedicated post on Naxos best attractions here for more details
The best family apartment in Agia Anna Beach is Sunday Studios
21. Tinos, Cyclades
Tinos is a gorgeous island that has not yet been discovered by mass tourism which is great! Tinos is a classic Cycladic whitewashed island with some of the most beautiful villages in Greece. It is a Greek Orthodox pilgrim island, has 750 chapels and churches, 600 dovecotes, and 34 settlements, Catholic and Orthodox. It has also the sanctuary of Poseidon, where pilgrims were purified before passing to the important island of Delos in Mykonos.
22. Chios, Northern Aegean Island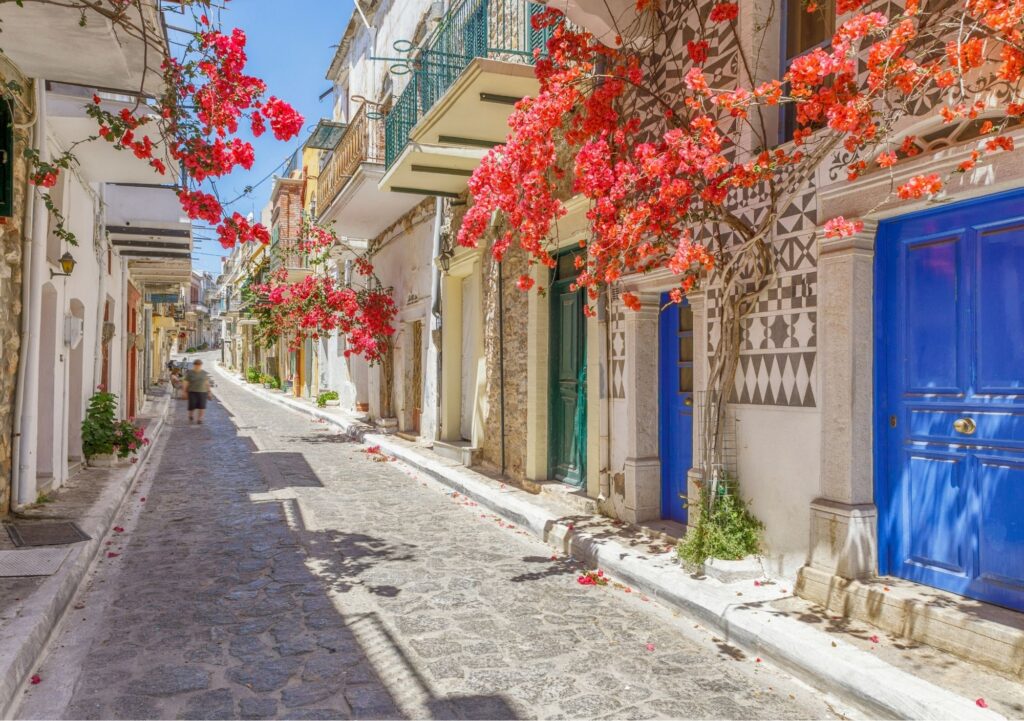 Chios island is the home of medieval villages producing the famous mastic, of UNESCO Monastery of Nea Moni of Chios, the Castle City hanging over the cliff, and the spectacular nature and beaches from Kardamyla to Diefha
From Chios, you can hop to Lesvos island which is 3 hours away by ferry
Best medieval property to stay in Chios: St. George Sykoussis Traditional Residence.
23. Patmos Island, Dodecanese
Patmos is a small but remarkable island, also known as the Jerusalem of the Aegean. You can visit the dark Cave where Apostle John wrote the Apocalypse and the UNESCO Mοnastery of John the Evangelist. Stroll the medieval villages of Gothic and neoclassic architecture and swim in the impressive Twin or Ligginou beaches.
The best place to stay is at Skala in Patmos at this gorgeous property: Patmos Eye Traditional Luxury Villas
24. Astypalaia island, Dodecanese
Astypalaia is one of the most authentic islands to visit in Greece. Shaped like a butterfly, it will charm you immediately with its whitewashed villages, its picturesque main town laden with bougainvilleas, its Venetian Castle and the old windmills, the turquoise waters, and the peaceful fishing villages. Best place to stay: Ihthioessa Boutique Hotel
25. Hydra Island, Argo Saronic
Hydra is a cosmopolitan and classy island and a very popular yachting destination. A completely car-free island, it will stun you with its impressive architecture, the stone mansions, and the bougainvillea alleys. Hydra is one of the most romantic destinations in Greece.
26. Skopelos island, Sporades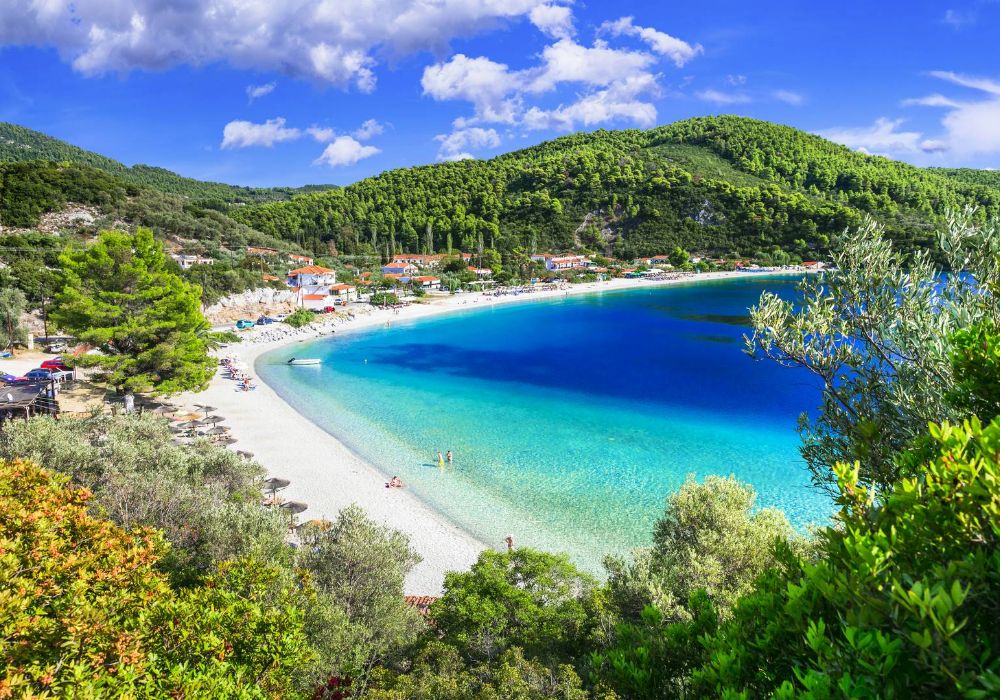 Skopelos is one of the greenest islands as most of it is covered by pine forests. It was the main location of the Mamma Mia film in Greece. If you love wonderful sandy beaches with turquoise clear waters and the green of the pine trees surrounding them, this is your island! Skopelos is also famous for its rich gastronomy.
Best place to stay: Villa Glysteri
27. Lefkada Island, Ionian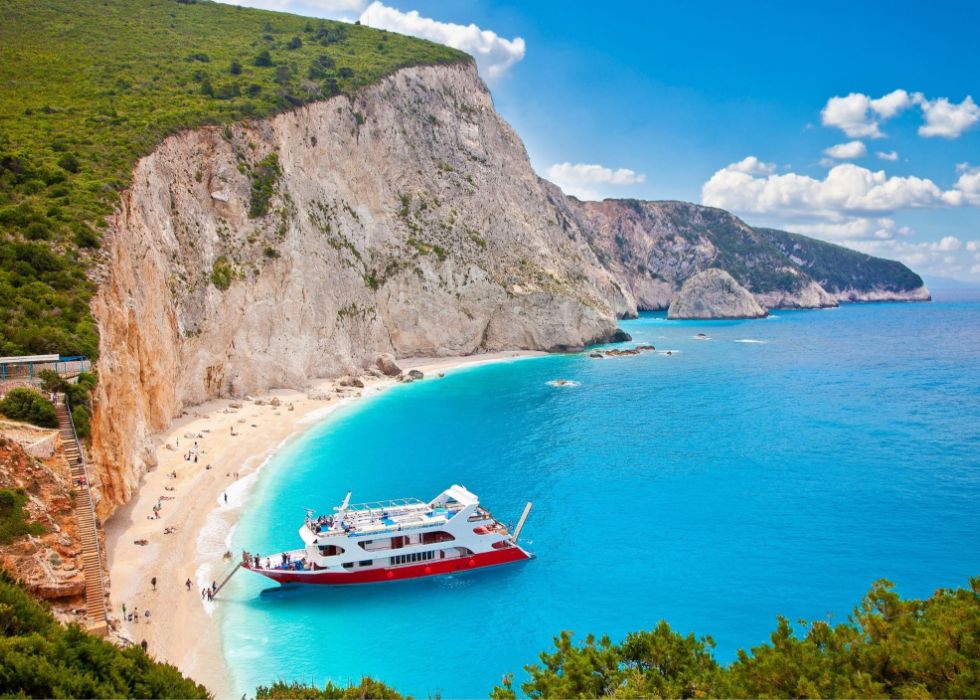 Lefkada is a stunning island famous for its breathtaking beaches like Katsiki Beach (photo on the left) or the Egremni, a long, unyielding wall of cliffs, with bright translucent turquoise waters. It is connected to the mainland with a metallic floating bridge that you can cross by car. Best place to stay: Horizon View Apartment
Best Places to Visit in Crete
Wherever you go on Crete Island will be stunningly beautiful, and you will have one of the best travel experiences in your life. Crete is the largest island in Greece and even if you spend a month on the island, you would have scratched just the surface.
If I had to choose only three locations in Crete then I would choose spectacular nature such as the Balos beach, the Samaria gorge, and the archaeological site of Knossos Palace.
28. Balos Chania Crete
Balos Beach and Lagoon is located in the Chania region, in the northwest of Crete, and is one of the most impressive beaches in the world. It has white soft sand, but in some places, the sand has a special pink color, due to the crushed shells! Balos is an exotic and spectacular place with turquoise waters and a large variety of rare flora and fauna.
29. Samaria Gorge, Chania
If you love hiking then Samaria Gorge is one of the top destinations to go to in Greece! The 15,9 km Samaria Gorge is a real gem of hiking. It makes a challenging downhill hike of 5-7 hours and at the end is the scenic seaside village of Agia Roumeli. It is open to hiking between May and November.
If you are traveling with a group of up to 8 people you can stay at the beautiful stone Villa Samaria in Omalos.
30. Knossos Palace, Heraklion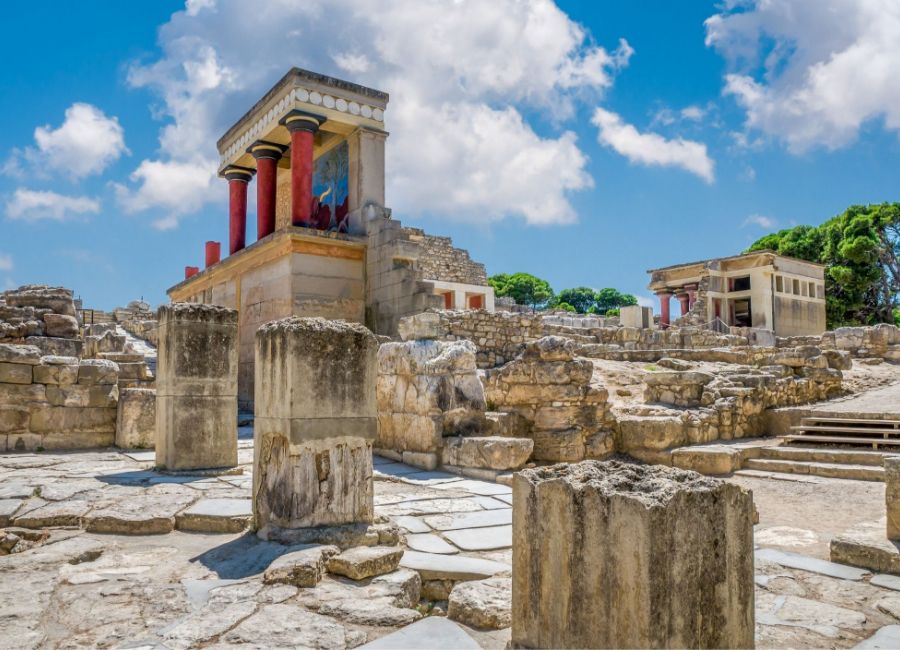 The Palace of King Minos in Knossos in the Heraklion region is the largest of the preserved Minoan (2000-1350 BCE) palatial centers. Minoan four wings are arranged around a central courtyard, containing the royal quarters, workshops, shrines, storerooms, repositories, the throne room, and banquet halls. It is also connected with thrilling legends, such as the myth of the Labyrinth with the Minotaur, and the story of Daidalos and Icaros.
Related Articles:
Plan My Trip
Do you need a custom travel itinerary for Greece? Are you traveling solo, with your family or your friends and you need a tailor-made multi-day tour or a transfer within Greece?
If yes, please visit my dedicated Plan My Trip Page for a free itinerary!
I'd love to hear about where you're spending your vacation this year, especially if you have any exciting travel plans! There are so many things to do in Greece and I hope that you get the chance to visit as many as possible. Till next time, Evgenia❤️
How to Get to Athens Port (Piraeus) from Athens Airport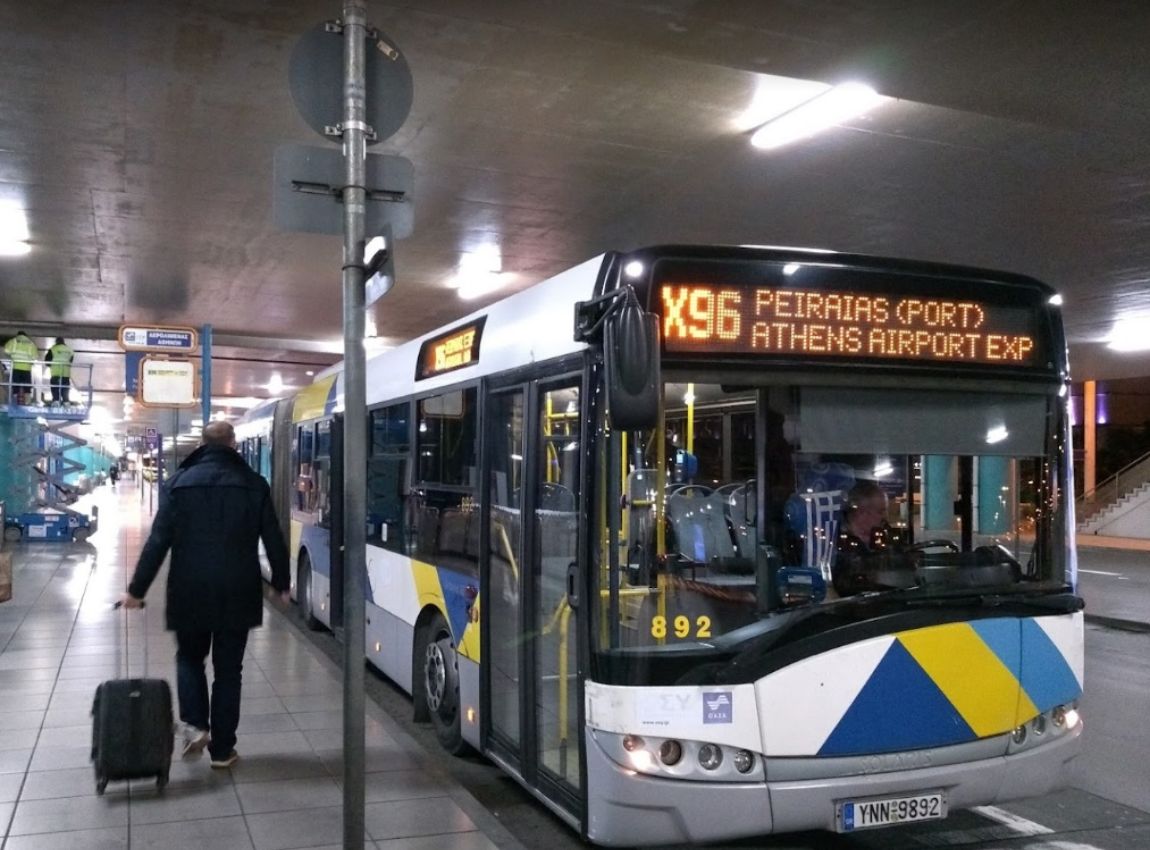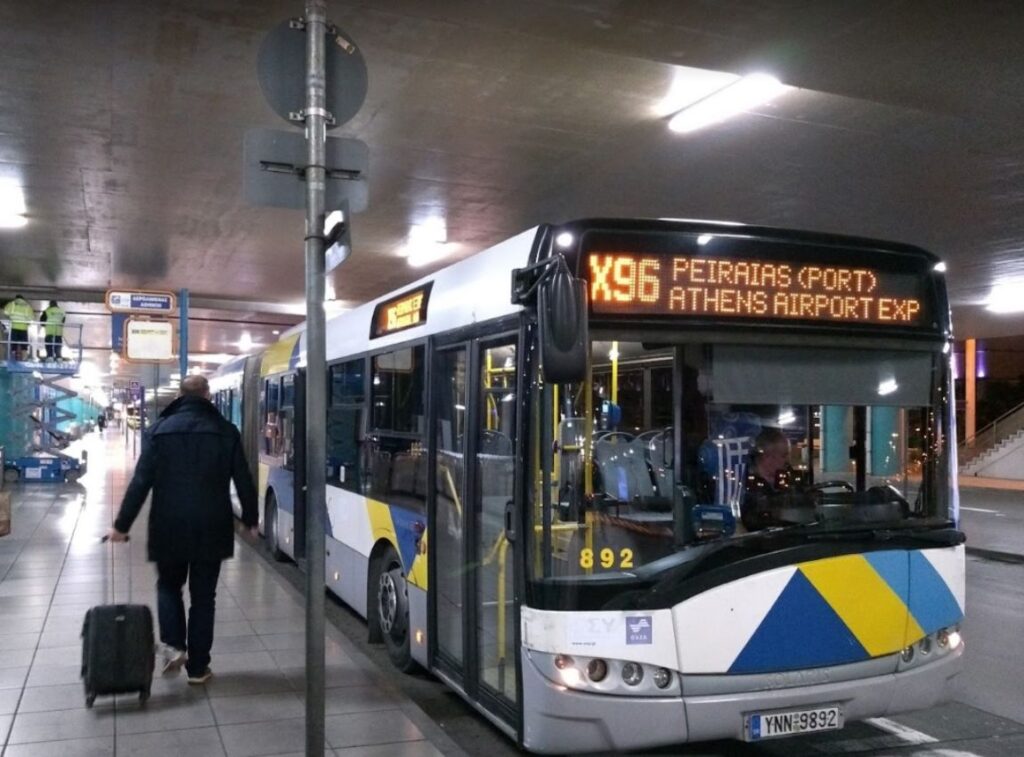 Bus: If you are arriving at Athens International Airport you can travel straight to the port by taking the X96 express bus (€5.5, children <6 yo, free entrance), which departs every 40 minutes and the average trip lasts 1 hour – runs 24/7.
Metro: (€9) is easily found across airport arrivals (blue line – M3) going directly to Piraeus port. The average trip to Piraeus lasts 1 hour.
Taxis are available in front of the airport (around €40 to Athens, €55-60 to Piraeus (depending on the traffic in Kifisos), and take up to 3 or 4 people with small luggage)
Rent a car with Discover Cars to rent reliable new cars at affordable prices
You don't like driving but love hassle-free solutions? Book a Private transfer with an English-speaking driver from Athens International Airport to Piraeus Ferries, or anywhere else in Greece
Check out an entire post on Lavrio Port in Athens
All rights reserved © Travel the Greek Way. Republishing this article and/or any of its contents (photographs, text, links) is strictly prohibited.
Greece Travel Guides
Travel to Greece Information
'Hello' and 'Thank You' in Greek: "Ya sou" and "Efharisto"
Booking.com: I use Booking.com because I can get the best deals on both hotels and apartments, free cancellations, and great prices!
Find Long-Term Rentals in Greece: You will find the best prices in Flatio
FerryScanner to book ferries to the Greek Islands
Athens Metro Website (timetables and ticket info)
Get Your Guide: For all your day or multi-day tours and city guide needs, I use Get Your Guide
Emergency Numbers Anywhere in Greece: AMBULANCE 166 – FIRE 199 – POLICE 100– EMERGENCY NUMBER 112
Please follow and like us: