Sifnos Greece belongs to the Cyclades group of Greek islands, located north of Milos and Folegandros and west of cosmopolitan Paros. Sifnos Greece is a beautiful, mountainous island with a dreamlike quality, like a place that time has forgotten.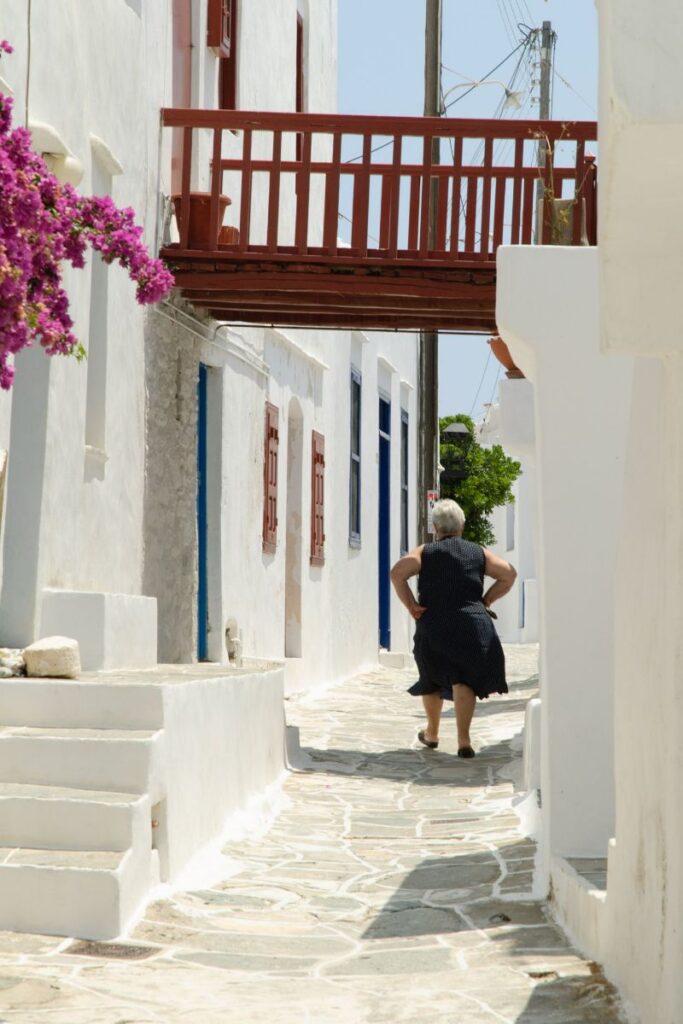 It is an ideal destination for both families and couples who seek relaxing vacations and a much less touristic island in Greece.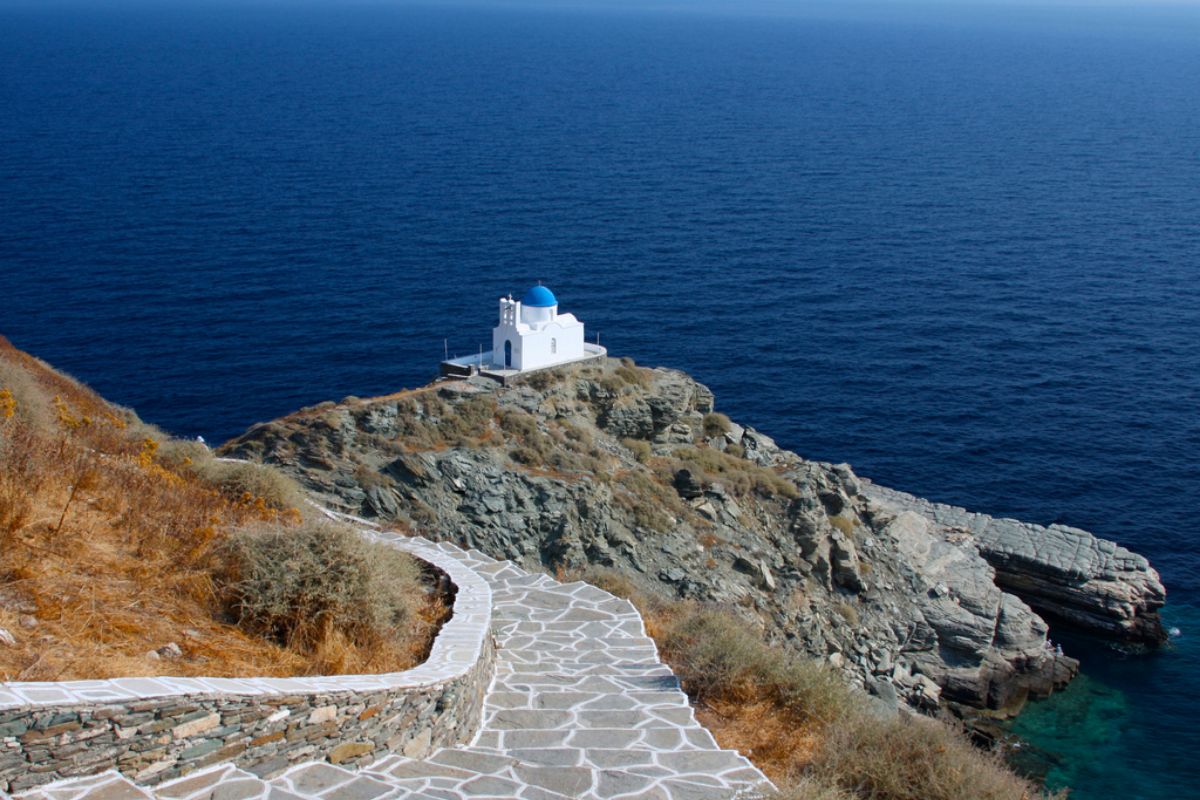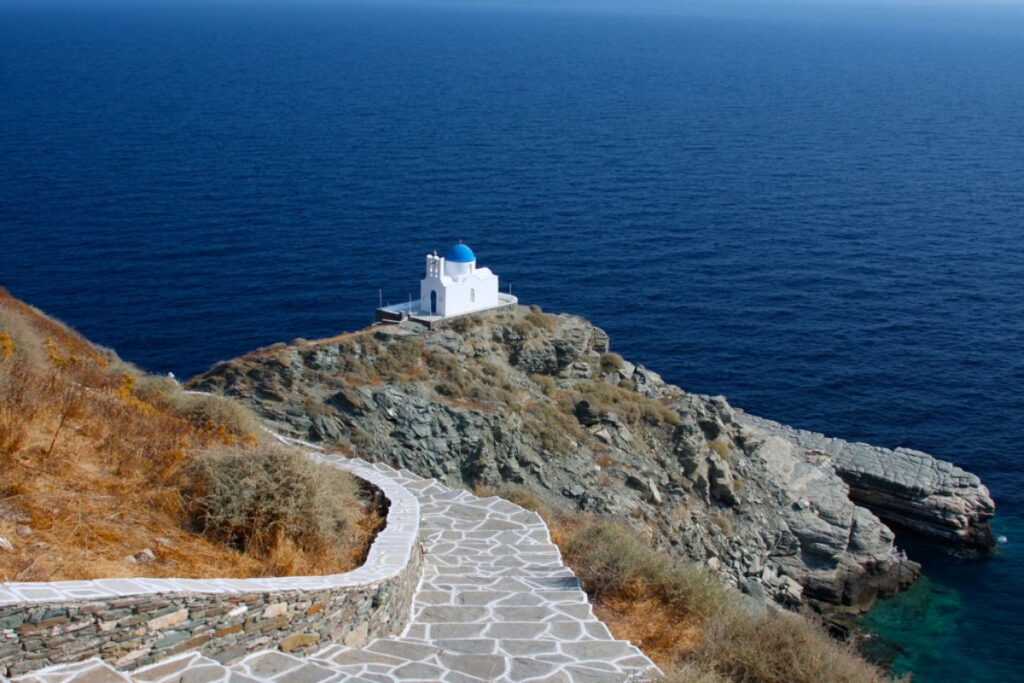 Sifnos Greece has all the unique characteristics that make the Cyclades so popular and enchanting: small cubic whitewashed houses adorned with purple and fuchsia bougainvillea plants in the villages.
Towering seaside cliffs, remote chapels, and endless vistas of the blue Aegean waters at its shoreline. Friendly and welcoming locals and easy access from Athens or nearby islands. If you love exploring, there are 76 ancient towers scattered all over the island, 65 pigeon breeding houses, 60 windmills, and 360 churches one for each day of the year!
And most importantly, Sifnos Greece is known as the ultimate foodie island because of its fine, delicious cuisine with a sizzling food-tasting scene.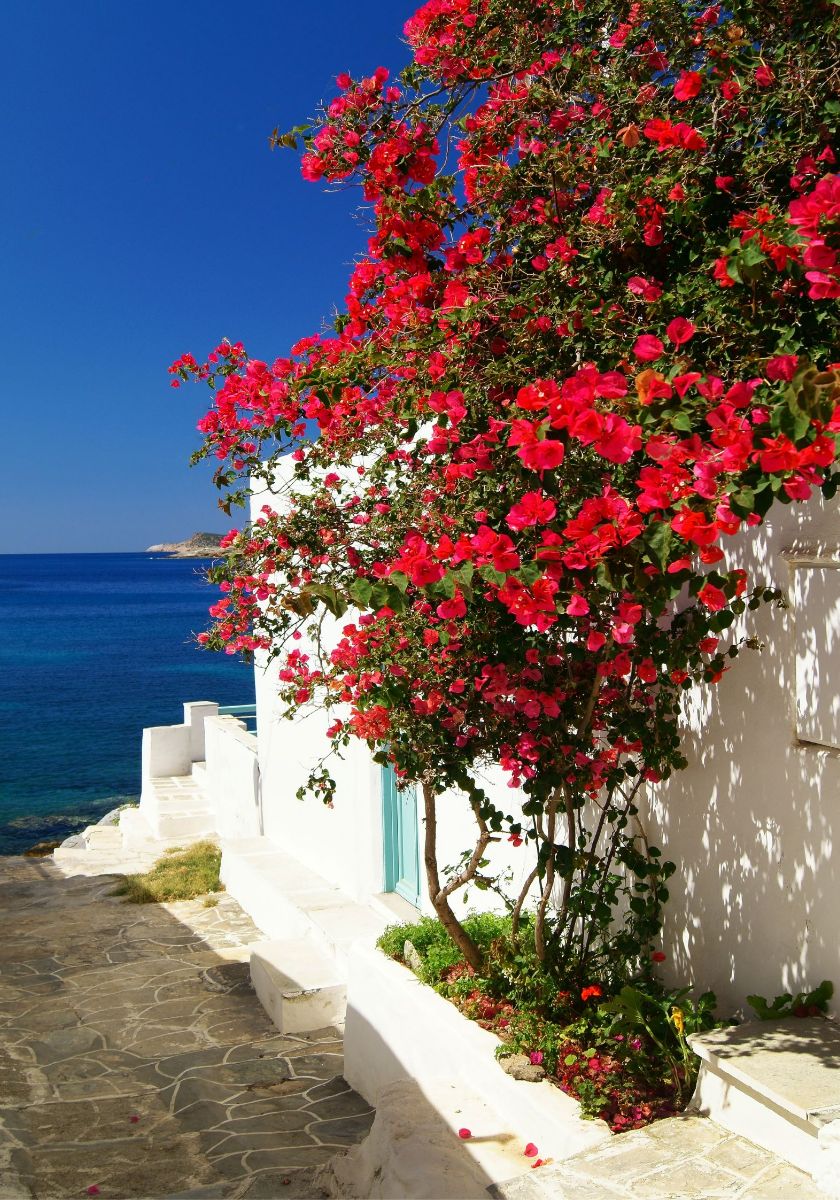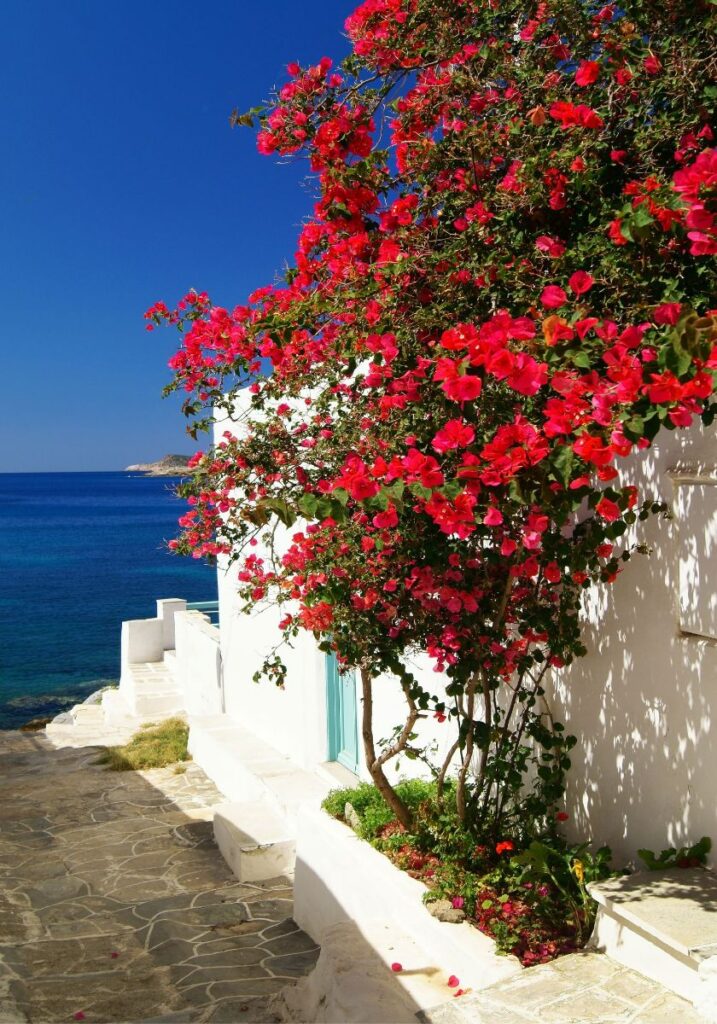 Find in this post all about the best things to do in Sifnos Greece. From historical monuments and local pottery to the best beaches, attractions, hiking trails, and food tasting, how and when to get to the island of Sifnos!
*Some of the links below are affiliate links. That means I may make a commission if you click and buy. The commission comes at no additional cost to you.
Best Things to Do in Sifnos Greece
When you visit Sifnos Greece I recommend spending at least 4 days to really experience all the top Sifnos attractions. The island has many stunning villages and beaches, and you will need some time to explore.
Explore the Cliff-Top Village of Kastro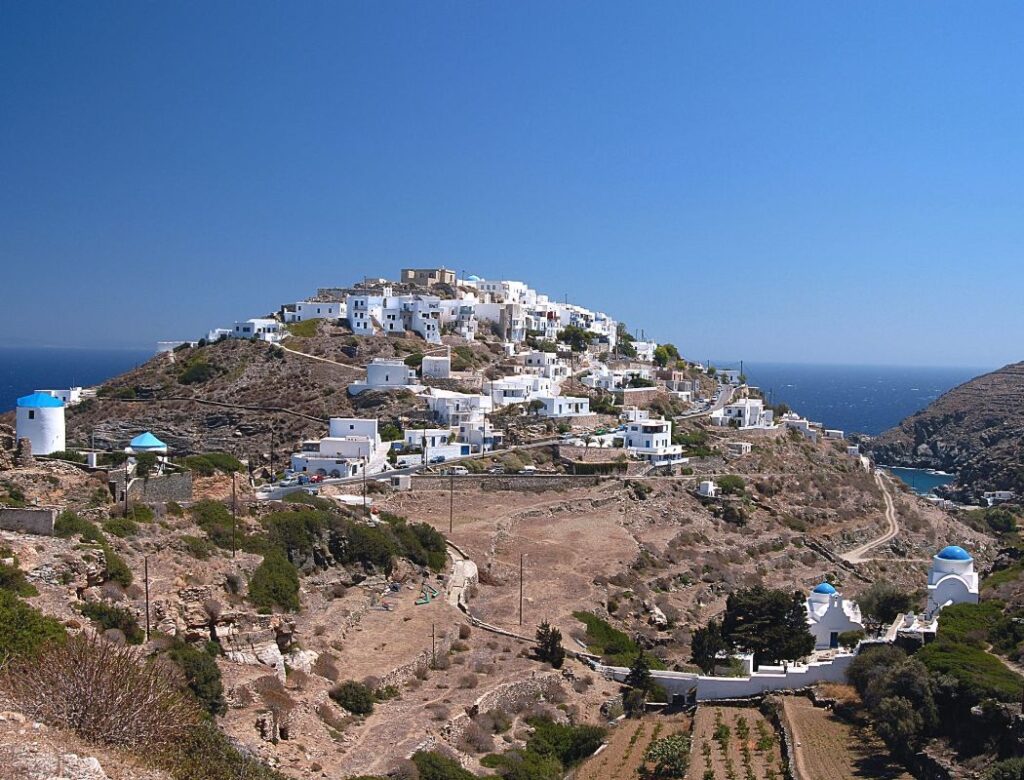 Kastro (which in Greek means castle) lies on a steep cliff with an excellent panoramic view of the sea, 3.5 km from Apollonia, the island's capital. It is built on top of the ancient capital of Sifnos, and you can still see the remains of the Venetian fortress built by the Da Coronia dynasty around 1635 CE.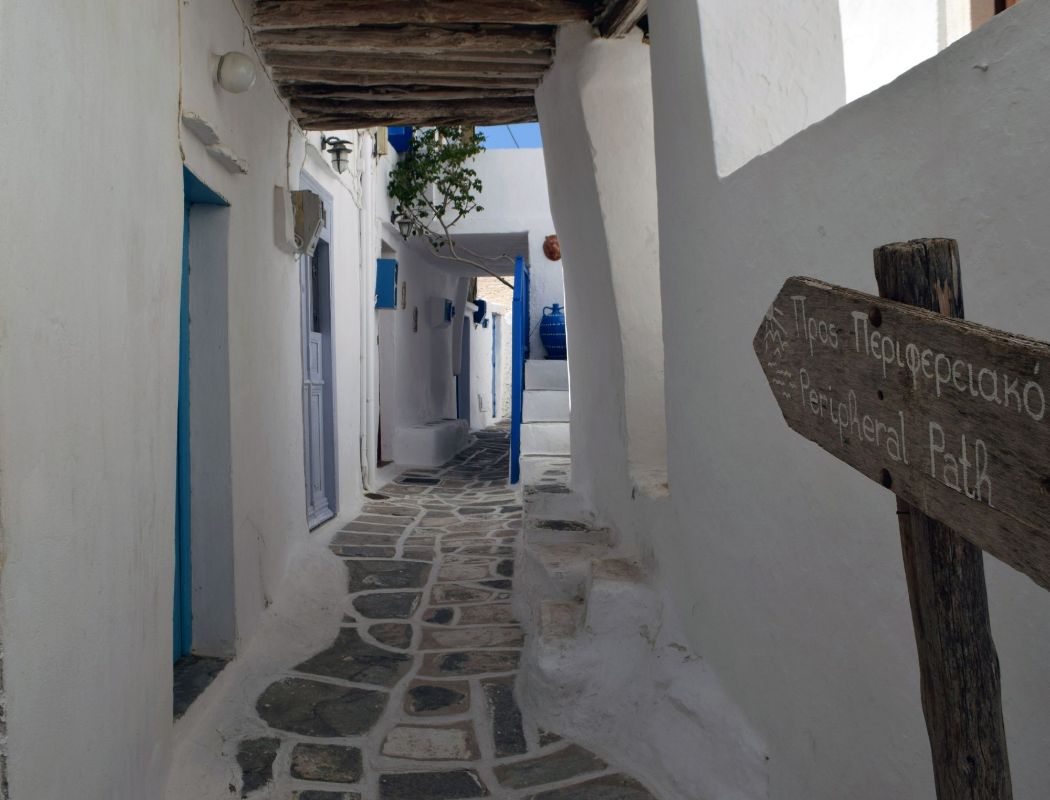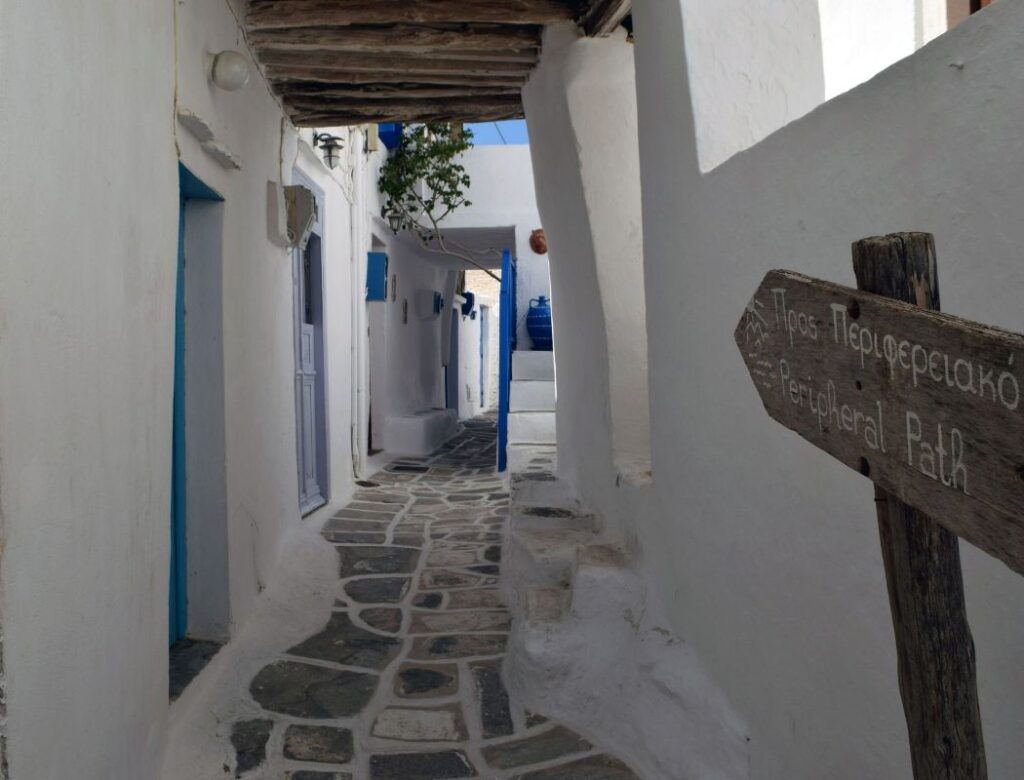 Stroll the medieval Kastro, and notice the narrow, paved streets with low terraces, the dark arcades, and the old whitewashed houses with their colorful doors and windows.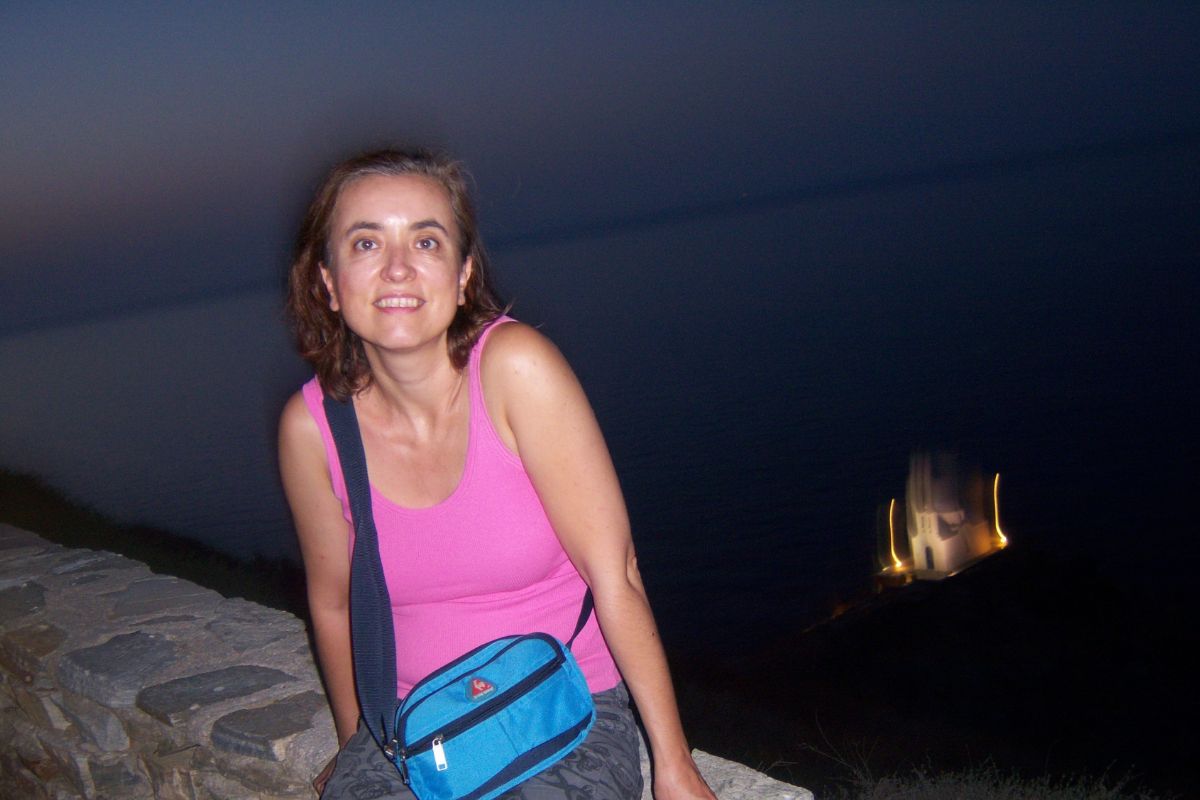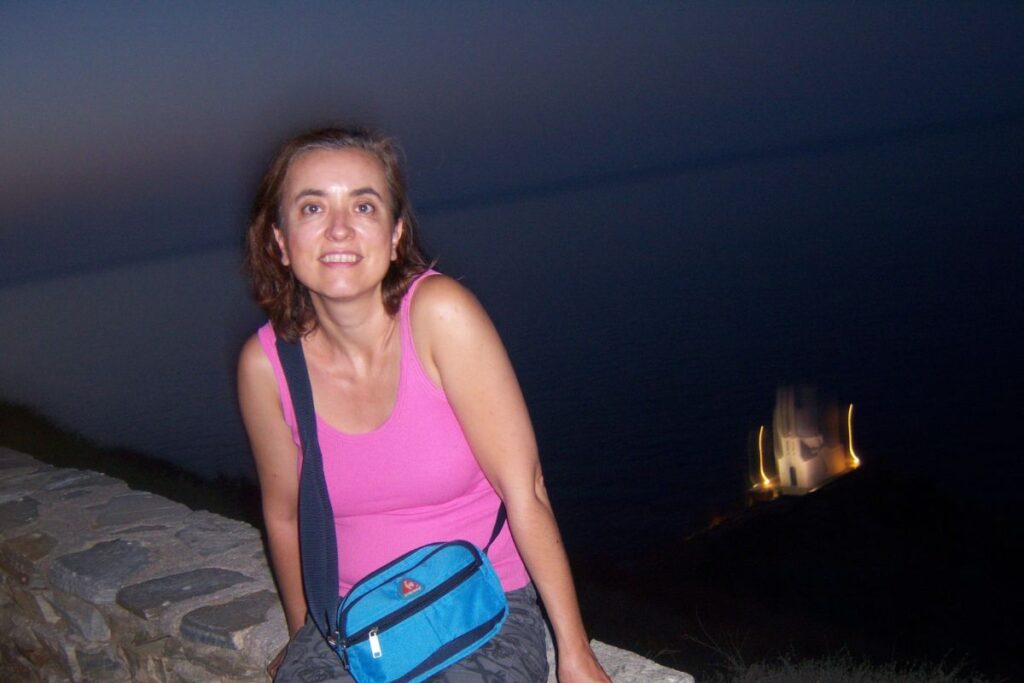 One of the best things to do from Kastro is to walk the winding path to the most iconic landmark in Sifnos, the Church of the Seven Martyr. The church, which seems like it is floating on an outcrop of rock, is the most photographed church in Sifnos.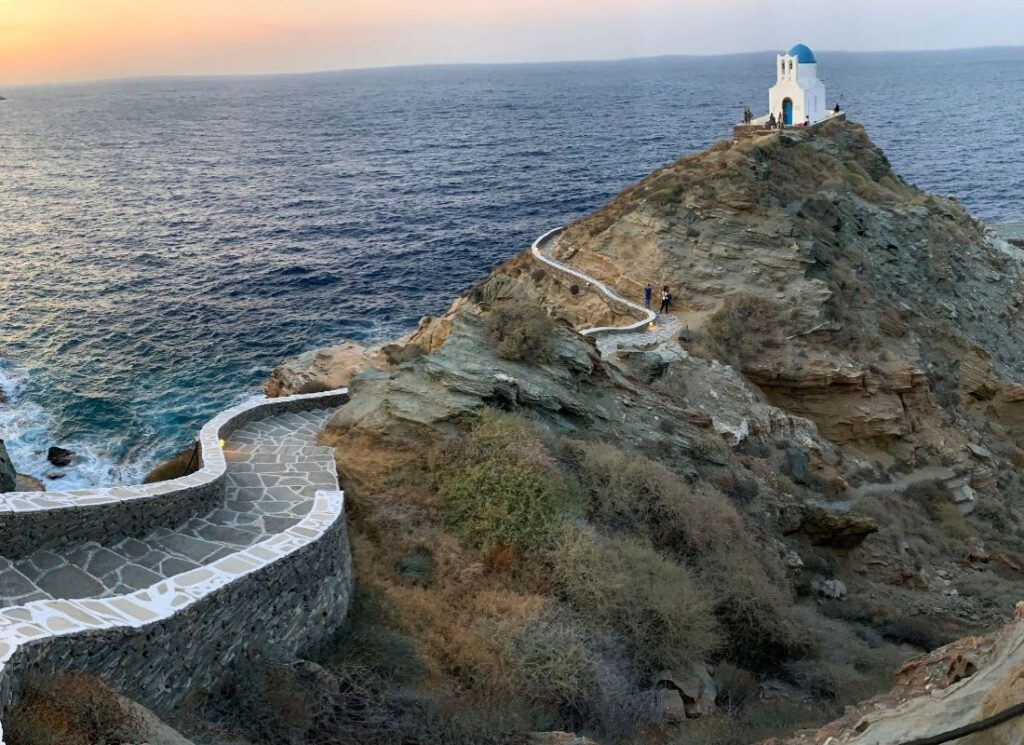 In Kastro you can visit:
The Archaeological museum with collections of Archaic and Hellenistic sculptures and ceramics from the Geometric time (8th century BC). Daily open except Tuesdays between 8.30 and 15.30
Walk down to Seralia, Kastro's ancient port, for lunch or coffee
Explore Apollonia, the Lively Capital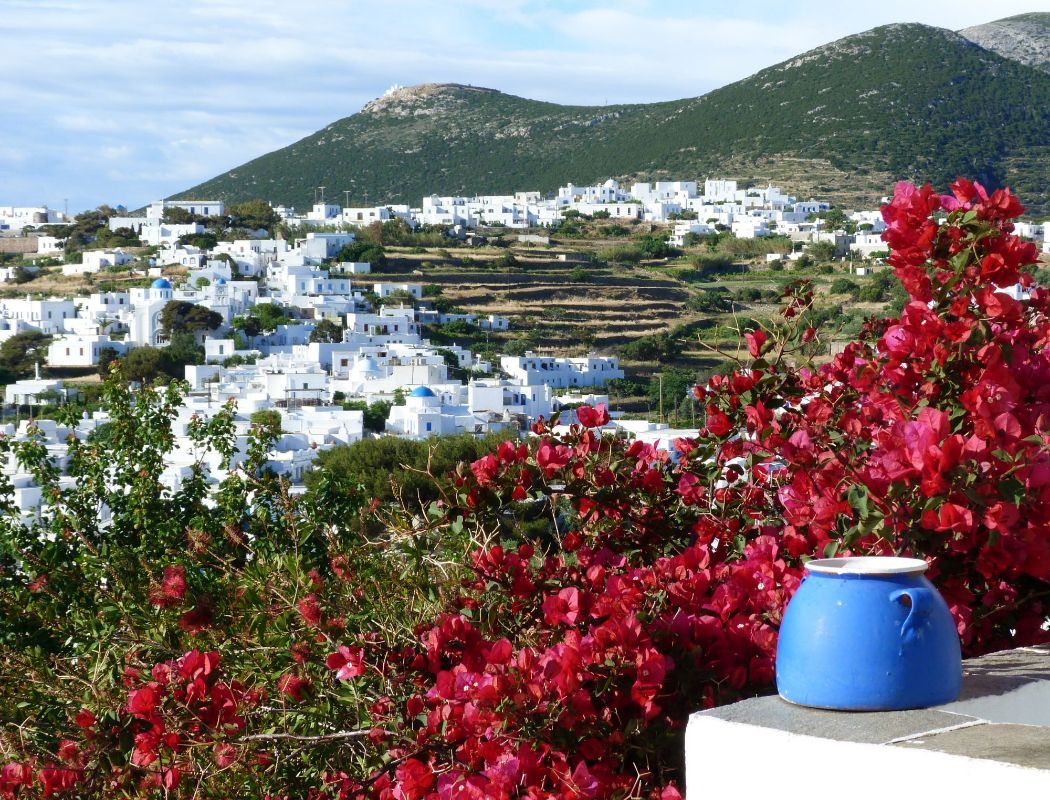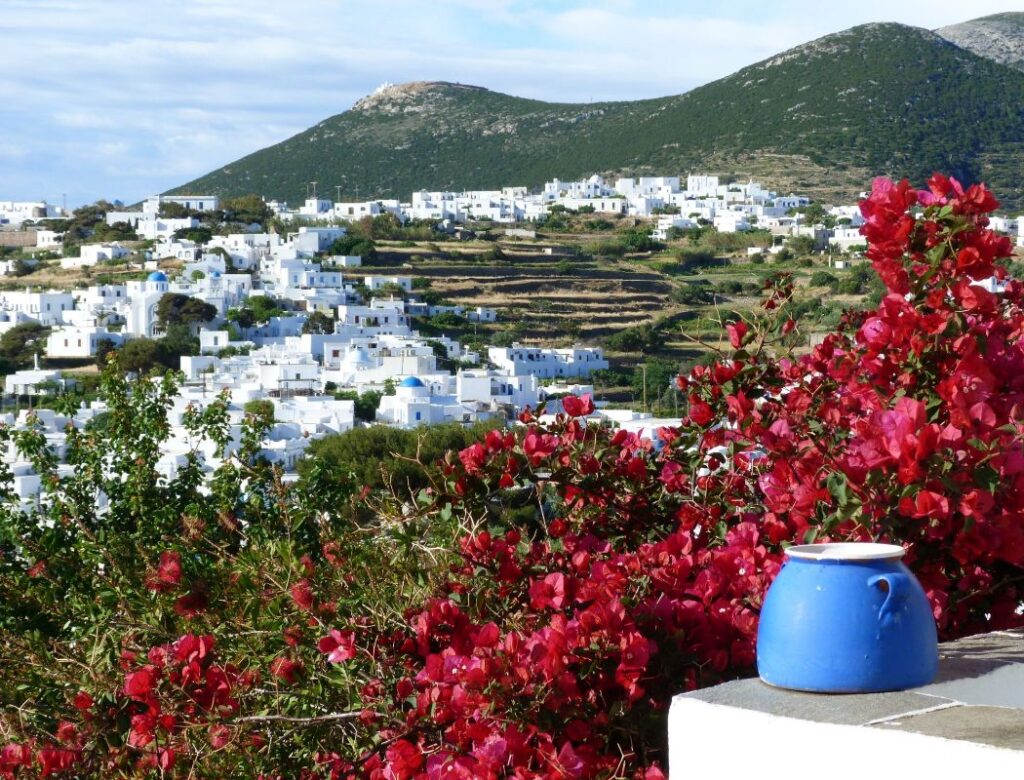 Apollonia has small, whitewashed alleys, brightly colored doors, and window frames with bougainvillea and pots of geraniums. It is built in the center of Sifnos Greece, on three hillsides, with beautiful views over the Aegean Sea.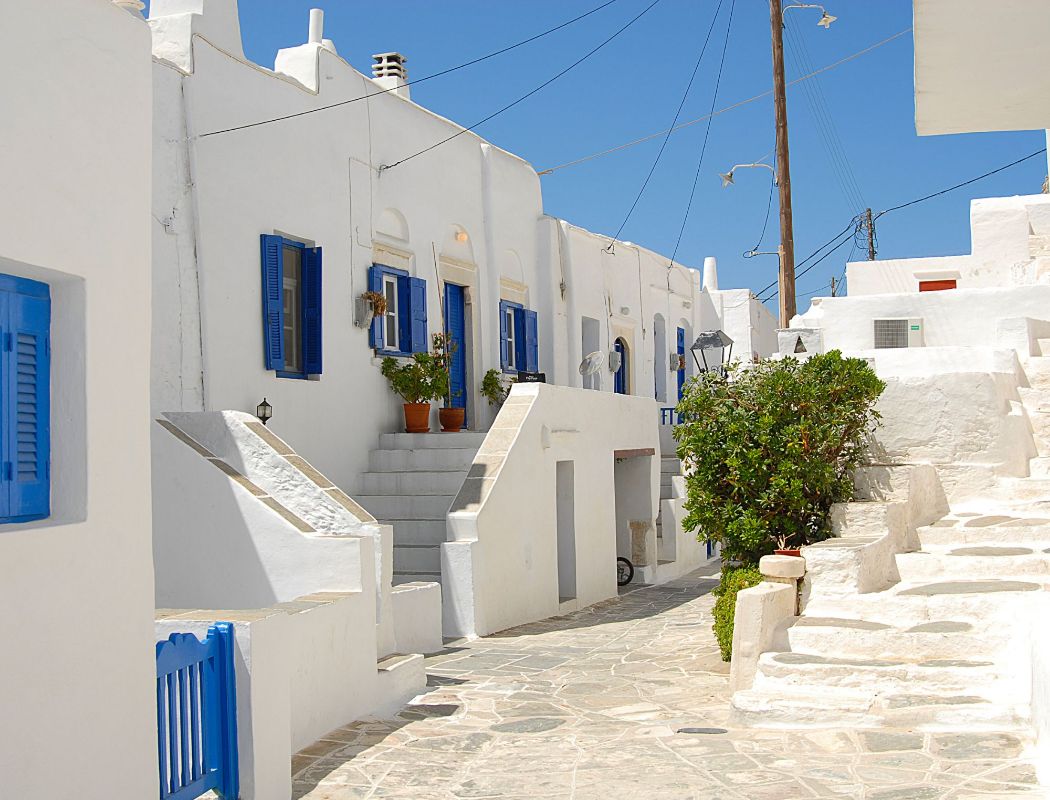 Apollonia's main alley is lined with shops, churches, bars, bakeries, and taverns and the aroma of mouth-watering Sifnian food accompanies you as you stroll by.
If you love museums then you should pay a visit to the Folklore Museum. Its exhibits include items from the traditional life of the island, such as agricultural tools, household items, and local costumes. Open daily from April to October.
Go to Artemonas village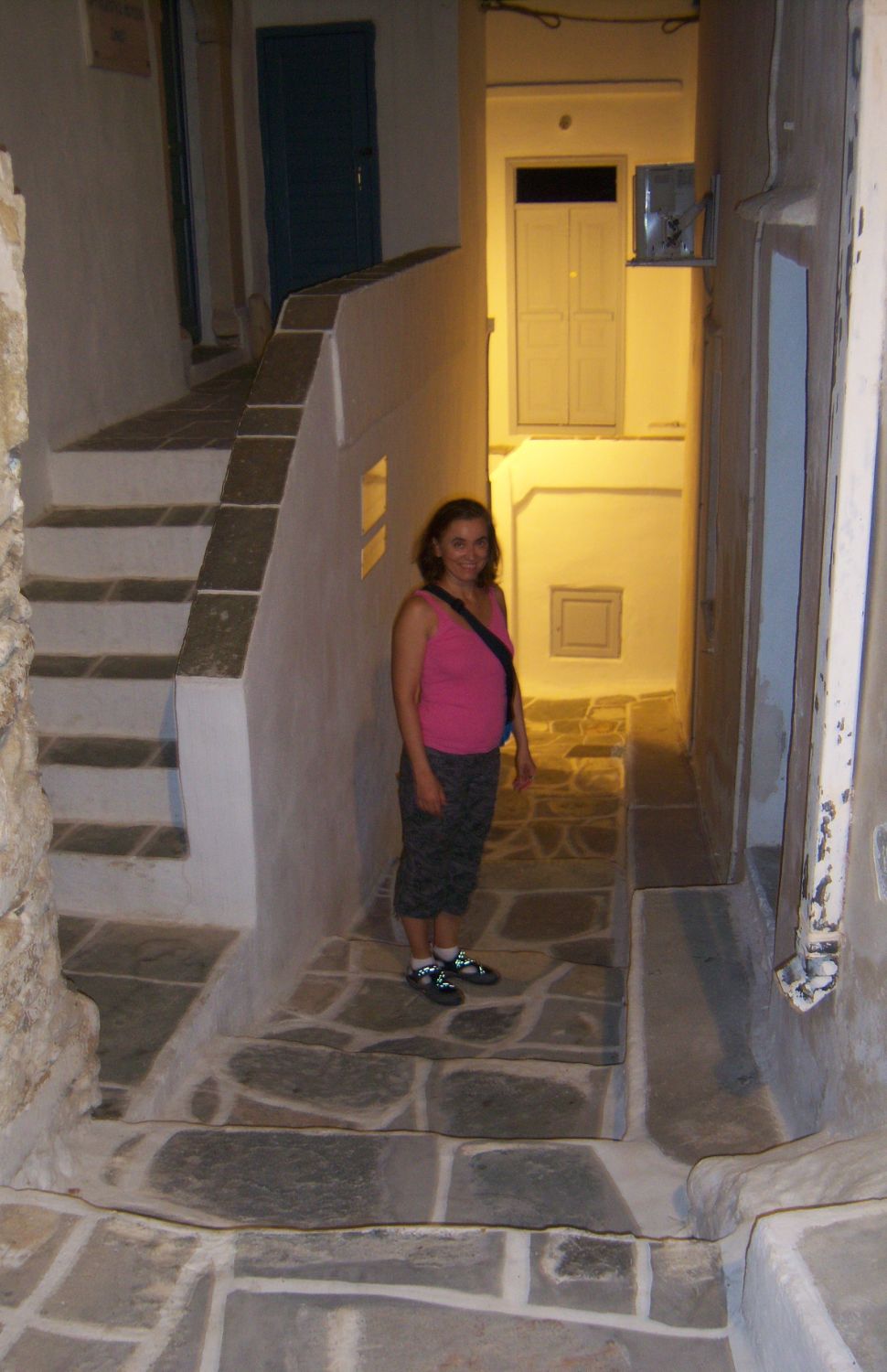 Artemonas is the prettiest village in Sifnos' beautiful neoclassical homes and its outstanding panoramic view of the island. You will find some of the best patisseries of Sifnos here and you should sample the fresh homemade cookies and hot loukoumades (a sweet dough sprinkled with honey and cinnamon).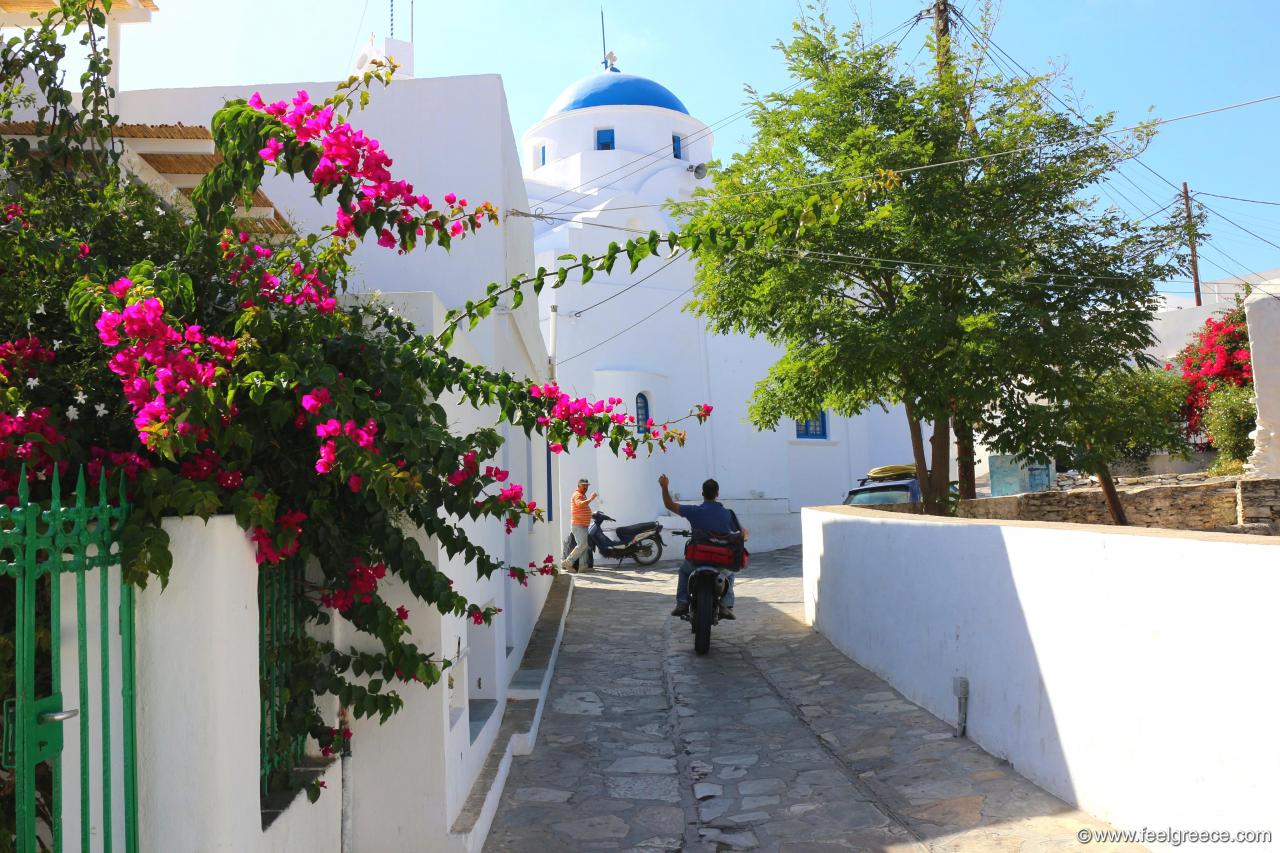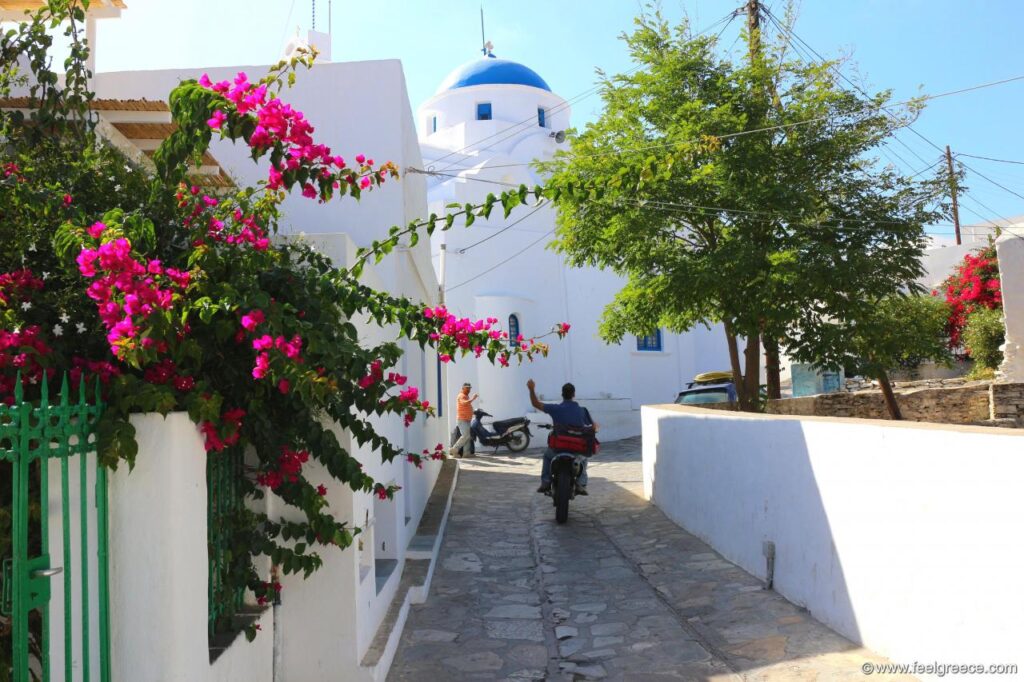 In Artemonas you will also see some beautiful churches such as Panagia Koghi church and Panagia Ammou church where you can view the Panagia Monahi icon depicting the Virgin Mary without the Child, which is a very rare icon.
Dive Sifnos Greece Best Beaches
Sifnos has some of the best sandy beaches in Greece. If you are a family with small children, or if you love beach bars and loud music, or if you are a nature lover who enjoys the quietness of a place, there is a beach for everyone!
Kamares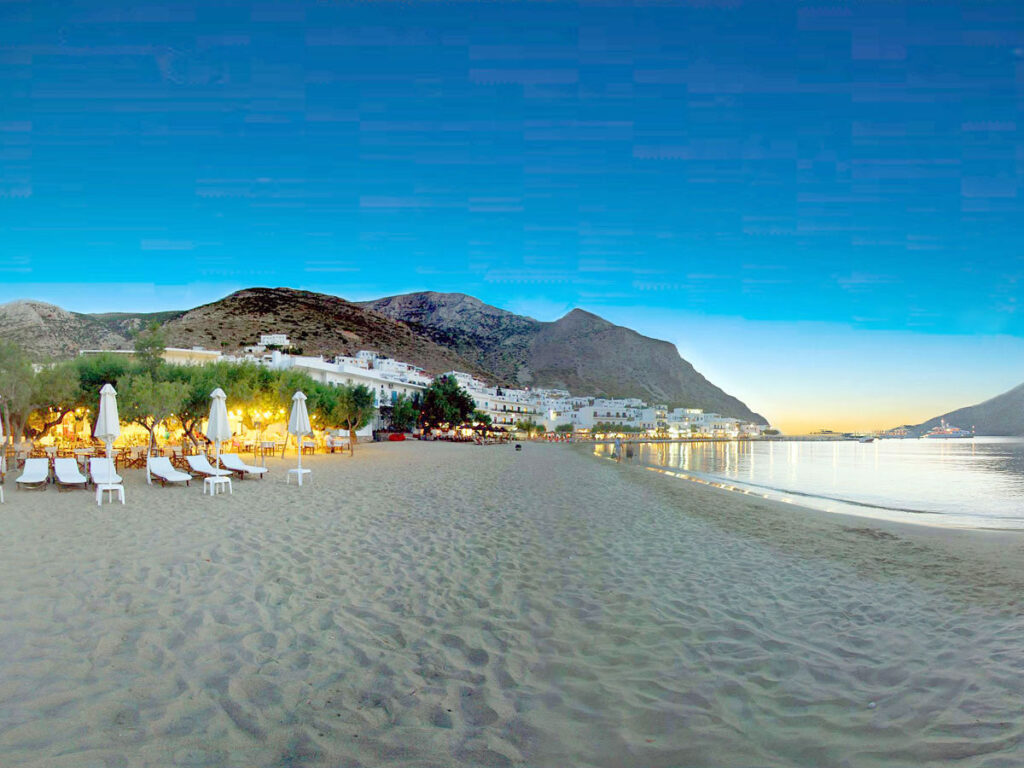 Kamares may be Sifnos' port, however, it has little to no resemblance to what we have in mind when we think of a port. There is a ship once or twice a day which creates some commotion for a few minutes, but when the ferry is gone, Kamares is again a peaceful village.
Kamares is an excellent place for families to stay as it has a long sandy, shallow beach and looks like a small fishing village with taverns close by. This is a central point where all the buses leave for all the other villages. This is a good place to stay if you are staying in Sifnos for one night.
A great property to stay in Kamares, family-friendly with superb breakfast is Sifnos House – Rooms and SPA.
Vathi
The charming seaside village of Vathi sits at a calm bay with a shallow, sandy beach with blue, crystal clear waters. All around the beach, you will find nice seafood taverns and the 16th-century whitewashed Church of the Taxiarchis is a landmark at the edge of the beach.
In Vathi you can stay in one of the best resorts in Sifnos, the 5-star Elies Resorts.
Platis Gialos
Platis Gialos is a popular, organized beach with sandy, shallow turquoise waters and some gorgeous seafront hotels such as Platys Gialos Hotel Sifnos. It is close to Apollonia and has a live vibe during the high season with tavernas, pottery shops, tamarisk trees, and a few stylish bars available.
Faros and Vlicho Beaches
Faros settlement and tiny Vlicho beaches are my favorite ones. Sandy with trees to hide under for some shade, a gorgeous sheltered small bay, and a few taverns, is your ideal quiet secret spot on the island. From Vlicho, different paths start to reach the closeby beach of Chrysopigi.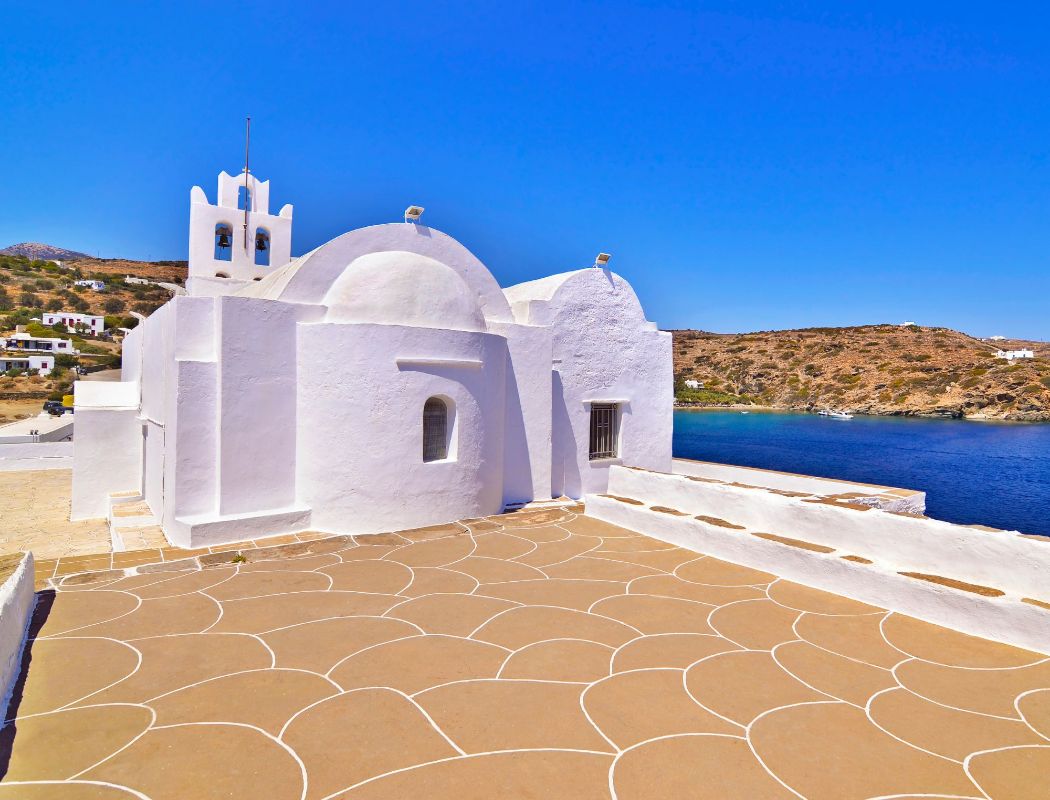 Apokofto or Chrisopigi Beach. Sandy and pebbled at places, it is one of the most stunning beaches in Sifnos, very close to the famous Chrisopigi Monastery (1650). It is an unorganized beach with a couple of simple taverns with sea views and a parking area to leave your car.
The stunning Chrisopigi Monastery is built on top of a rock, surrounded by the sea. it is one of the most romantic places for a wedding, to admire the sunset, or just admire its beautiful architectural lines.
Herronisos Beach
Herronisos is 15 km from Apollonia and is the northernmost area in Sifnos. It is a tiny, beautiful fishing village, inside a small bay, with a sandy beach. This is one of the most peaceful areas in Sifnos Greece.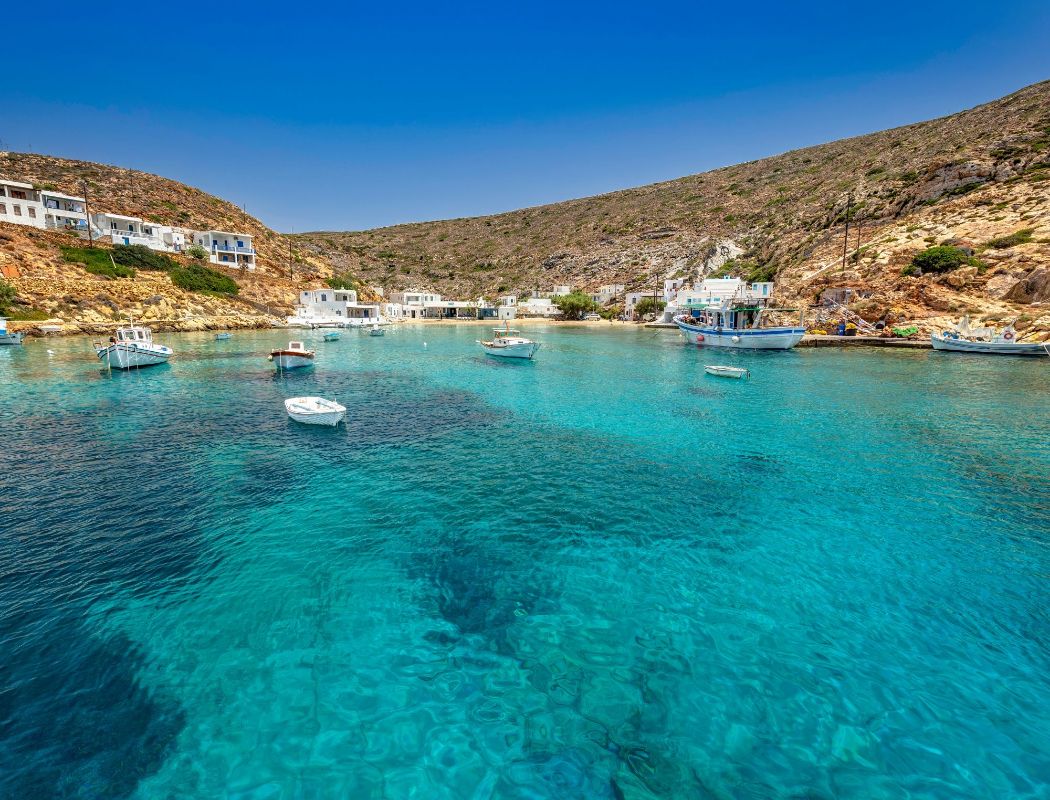 There are two fish taverns, literally built on the seafront, a small pottery where you can find beautiful handmade Sifnian art vessels, and the small monastery of Ai Polykarpou on the beach.
A great property to stay in with fantastic views of the Gulf of Heronissos is Sifnos Sea Lovers.
Learn About Sifnos' Traditional Pottery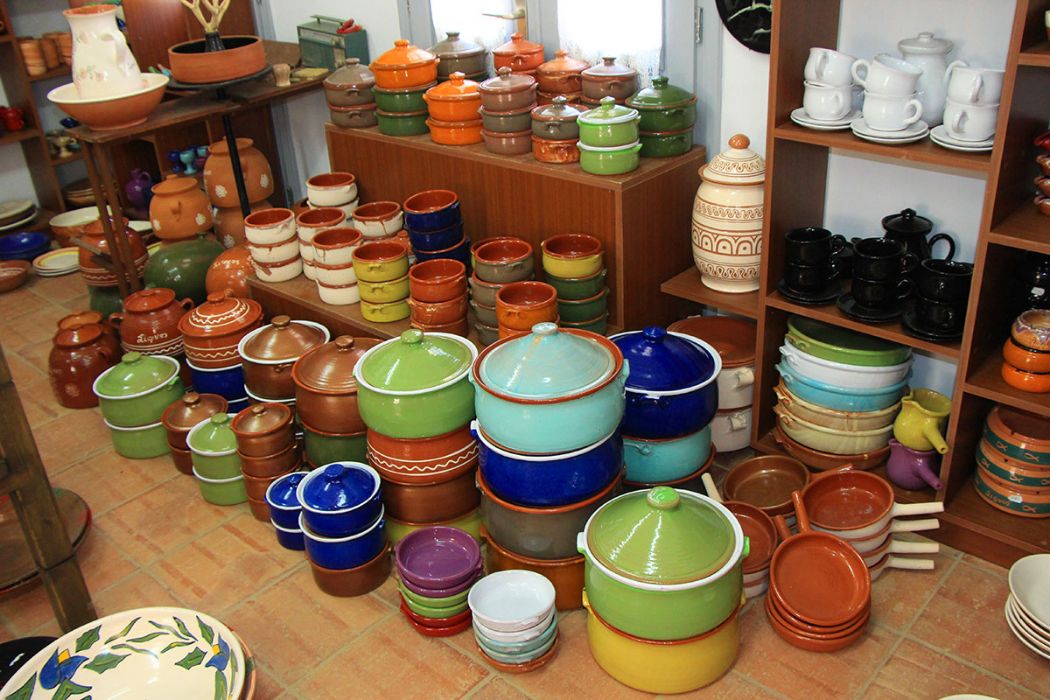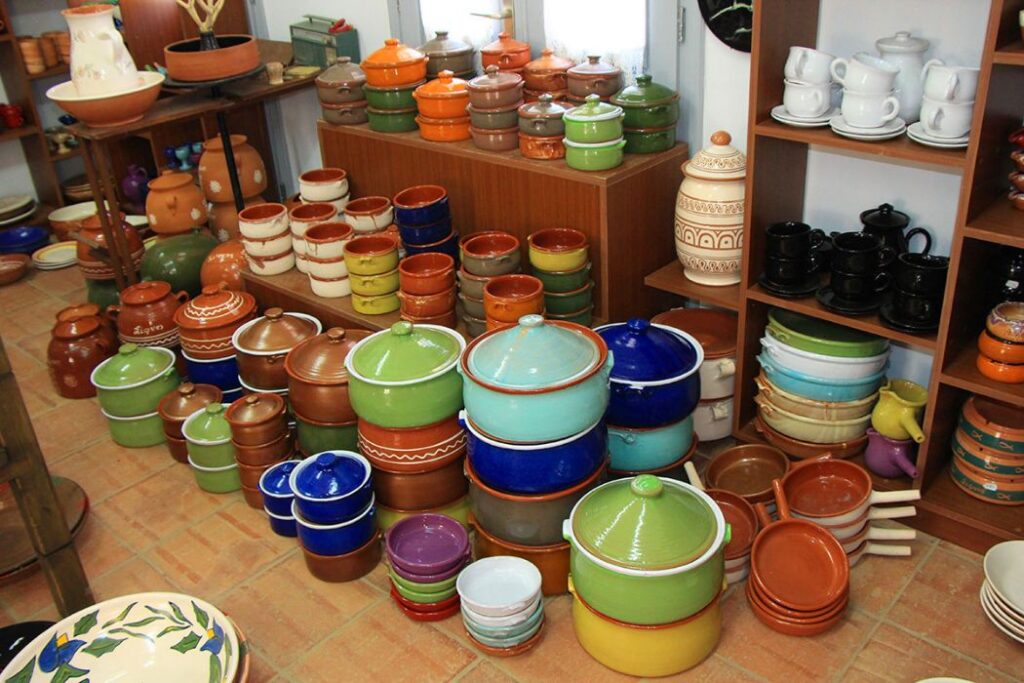 The island's rich clay veins, sunny weather, and temperature have favored the art of pottery since ancient times. One of the best things to do in Sifnos Greece is to go to the small pottery shops that exist in every settlement and just admire the skillfully made cooking pots, jugs, and decorative chimneypieces.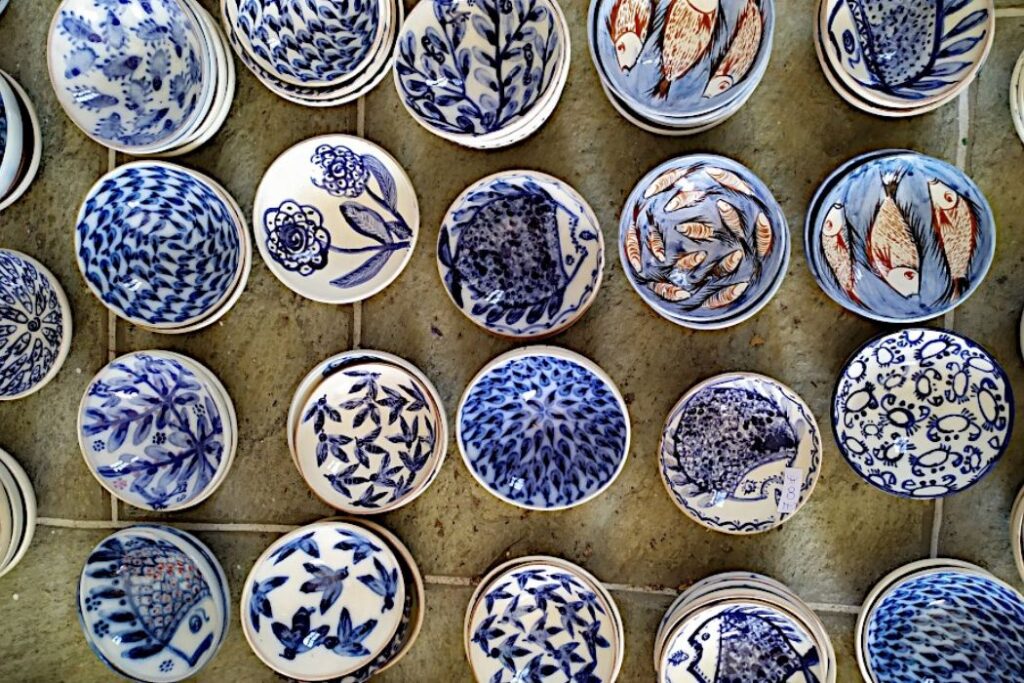 You can also visit the workshops, where traditional artisans still use the potter's wheel, and Apollonia's Folklore Museum to find out all about this unique art.
Discover Ancient Sifnos Greece
Mycenaean Acropolis of Agios Andreas
On your way to Vathi, on top of the hill of Agios Andreas, and just after the Monastery of Fyrrogia, lie the remains of a Mycenaean Settlement. The excavations brought to light a large part of a Mycenaean wall of the 12th century BC. Within its walls, there are the ruins of five buildings, probably residential.
At the entrance of the archaeological site, there is a museum, which houses the findings discovered during the excavations. Open daily, except Tuesdays from 8.30-15.30.
Ancient Towers on Sifnos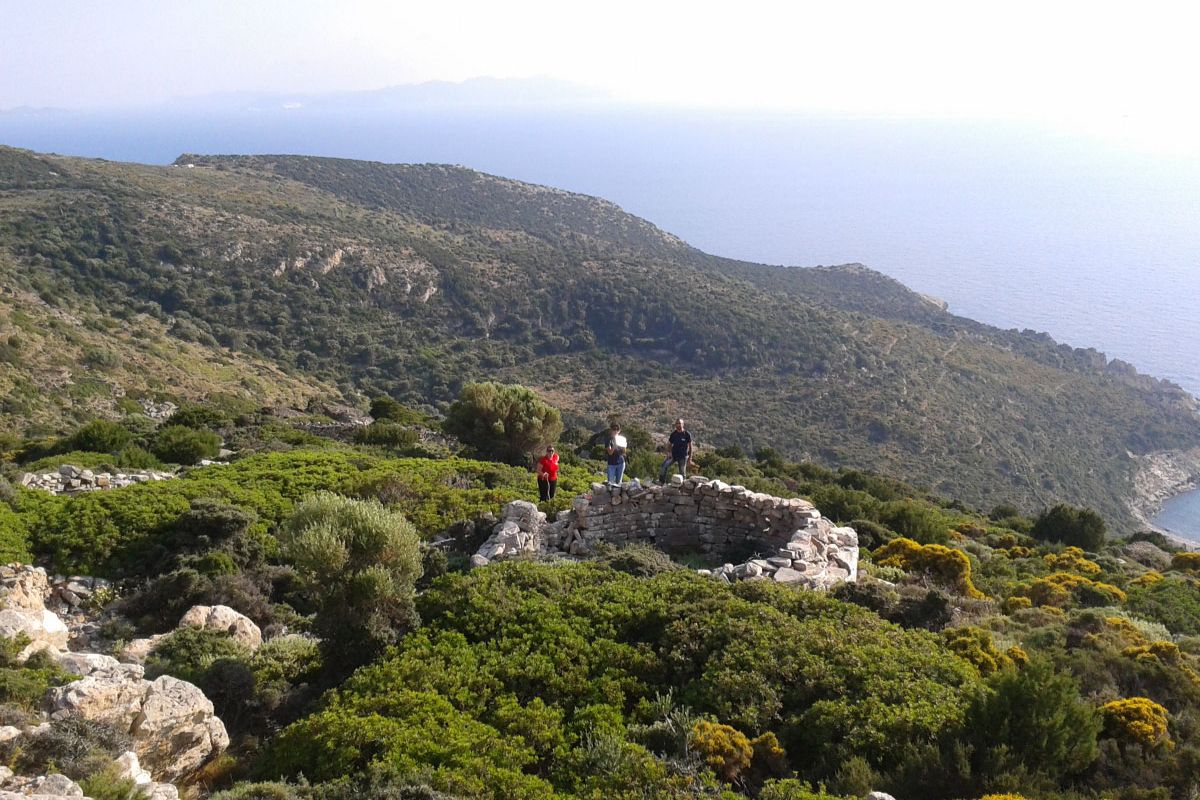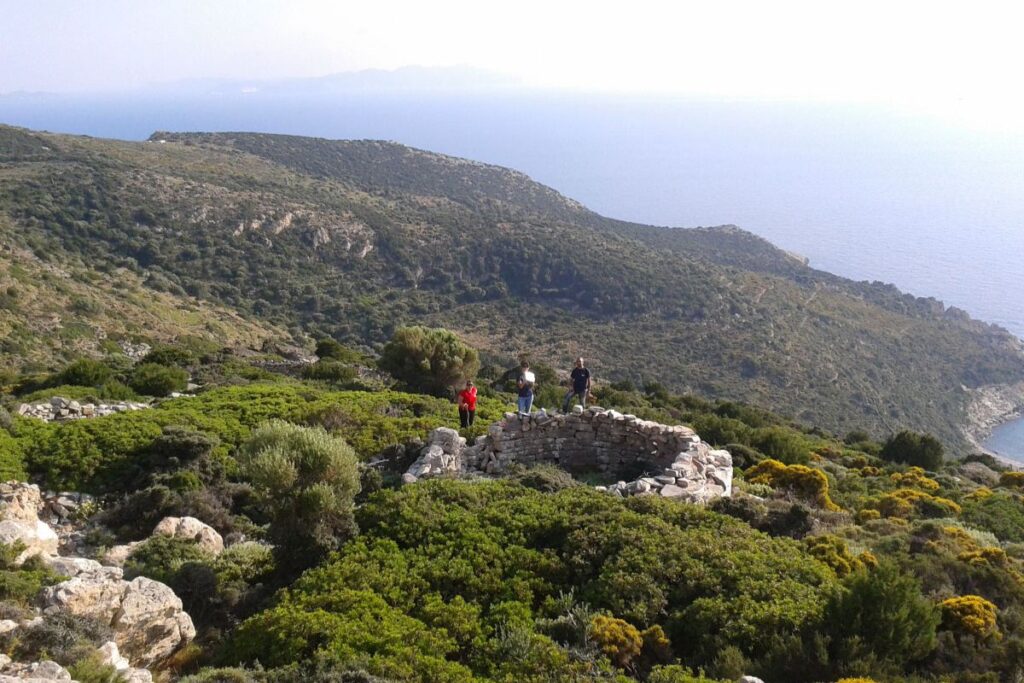 There are 76 ancient towers scattered all over Sifnos Greece. All of them are round and were built between the 6th and 3rd century BC but not all of them are in great condition. The towers were built after the Samian invasion in 524 BC and were intended to send signals to the ancient citadels to warn of any invaders. As a means of communication, they used fire and smoke.
The towers in the best condition are the White Tower alongside the road to Platis Gialos, the Black Tower in Exampela, and the Tower of Katavati (400 BC) which is located in the "Kade" position on the road to Vathi.
Find here a detailed map with all the towers of Sifnos.
Explore Exampela village
Exampela is a central, traditional village of Sifnos, famous for its 10 windmills called "Arades" and the hometown of Nikolaos Tselementes (1878 – 1958), the Greek teacher of culinary and confectionery art.
Go to the lighthouse and the nearby monastery of Panagia Vrysiani (1642), which houses a Museum of Ecclesiastical art with exhibits of old publications, a gospel of 1796, reliquaries, hexapods, sacred vessels, vestments, and icons.
Participate in Sifnos' Religious Festivals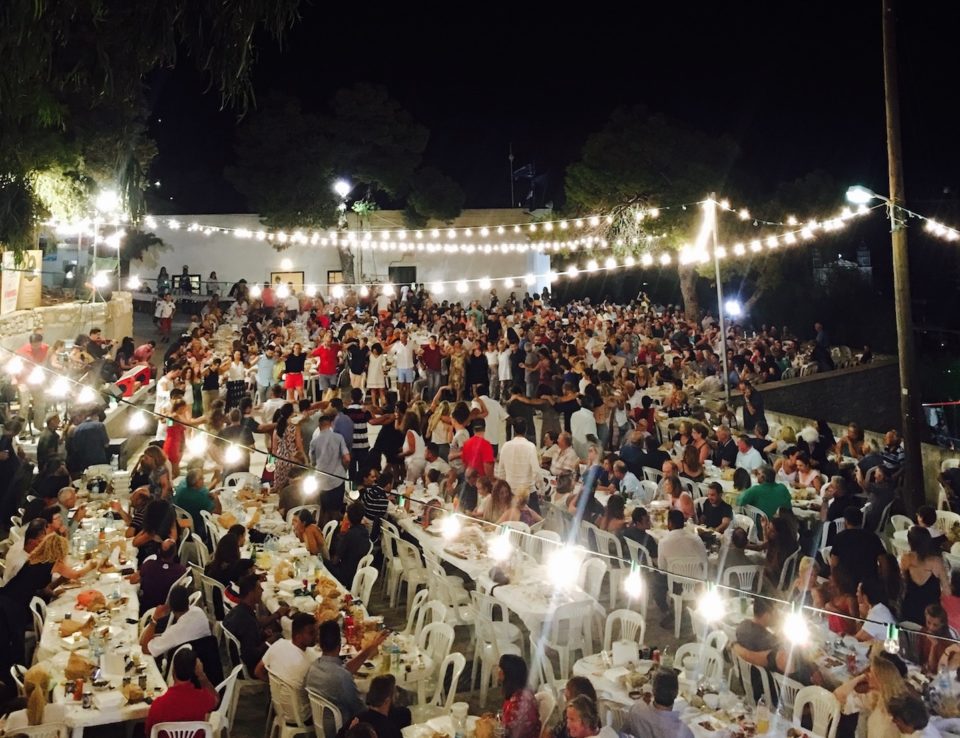 Sifnos is famous in Greece (along with Ikaria) for the religious festivals (panigiria) that are held during the summer. As with any Greek religious festival that respects itself, Sifniot festivals are also accompanied by (lots of) food and wine for all long with music and dance!
Find below the festivals organized during summer and do not miss participating in one if you happen to be on Sifnos!
In July

17th – Panigiri of Agia Marina in Flabouro
19th – Prophitis Ilias (2 events both on the evening of the 19th)

In August

15th – A huge religious feast in Greece – Holy Virgin (Panagia)
16th – Panagia tou Nigiou and Panagia Platanissa
17th – Panagia to Toso Nero
31st – Agios Symeon
If you go to Sifnos in September, you can attend the annual Cycladic Gastronomy Festival, the food-tasting paradise event in Sifnos.
Food Tasting in Sifnos Greece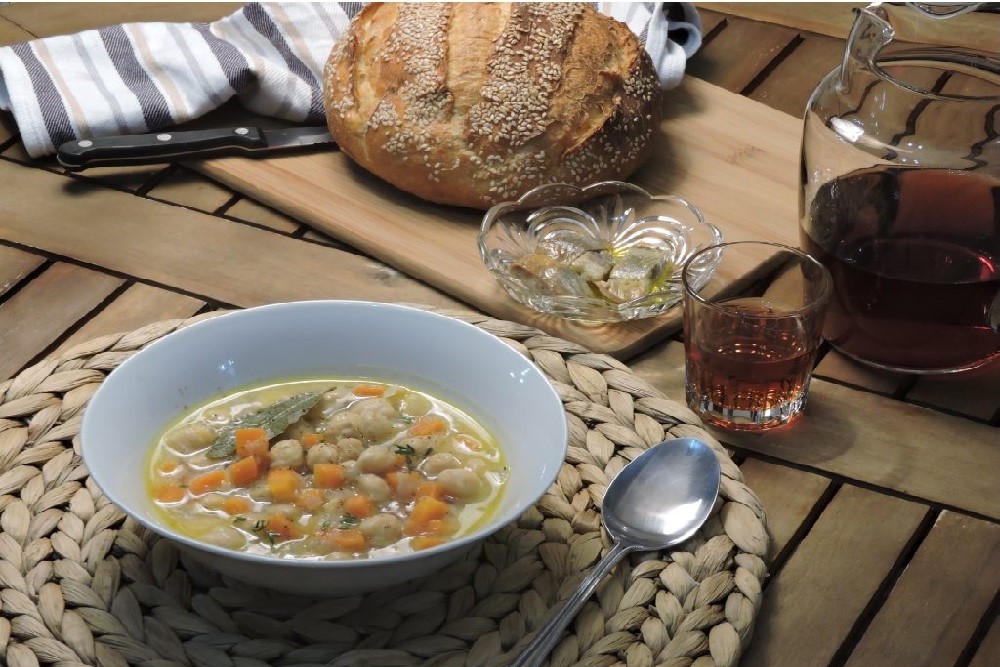 Sifnos is a foodie destination island and owes its reputation to Nicolaos Tselementes, a local chef who wrote the first Greek book of recipes in 1910. His recipes, mostly terracotta casserole dishes, are still made in Sifnos. Today, the name Tselementes is a synonym for 'cookbook' in Greece.
You will not find a bad restaurant or a tavern on the island, all preserving high quality and their foodie reputation. Some of the Sifnian recipes you should (must!) taste are:
Revithia soup, a delicious chickpea stew that is the specialty of the island and is served by all restaurants
Revithokeftedes – fried chickpea balls spiked with mint
Greek salad topped with creamy xinomizithra cheese, and kapari (capers)
Baked orzo with smoked pork and cuttlefish
Mastello, slow-roasted lamb on vine leaves soaked in red wine
Fried manouri – crumbly goat's cheese cured in red wine
Hike Sifnos Magnificent Trails
Sifnos Greece is one of the best Greek islands for hiking. It has more than 100km of professionally designed and signposted hiking trails and walking paths, one of the largest trail networks of the Aegean. There are 48 walking trails in Sifnos, 19 of which are officially marked paths.
Sifnos has 4 mountains, with the peak being Prophitis Elias (682 m.), some fertile valleys covered by olive, and almond trees, and vineyards although its vegetation mostly includes junipers and shrubby low vegetation. Read below about my favorite trail and if you would like to see the other trails check out the Sifnos Trails page.
Sifnos Trail #1: Mycenaean Acropolis of Agios Andreas to Artemonas
Length 8.6 Km, elevation gain 453m, easy to medium difficulty (2/5). Duration 3 h
You can reach the start of the trail, Acropolis of Agios Andreas by bus
Trail analysis: some paved roads, mostly signposted cobbled trail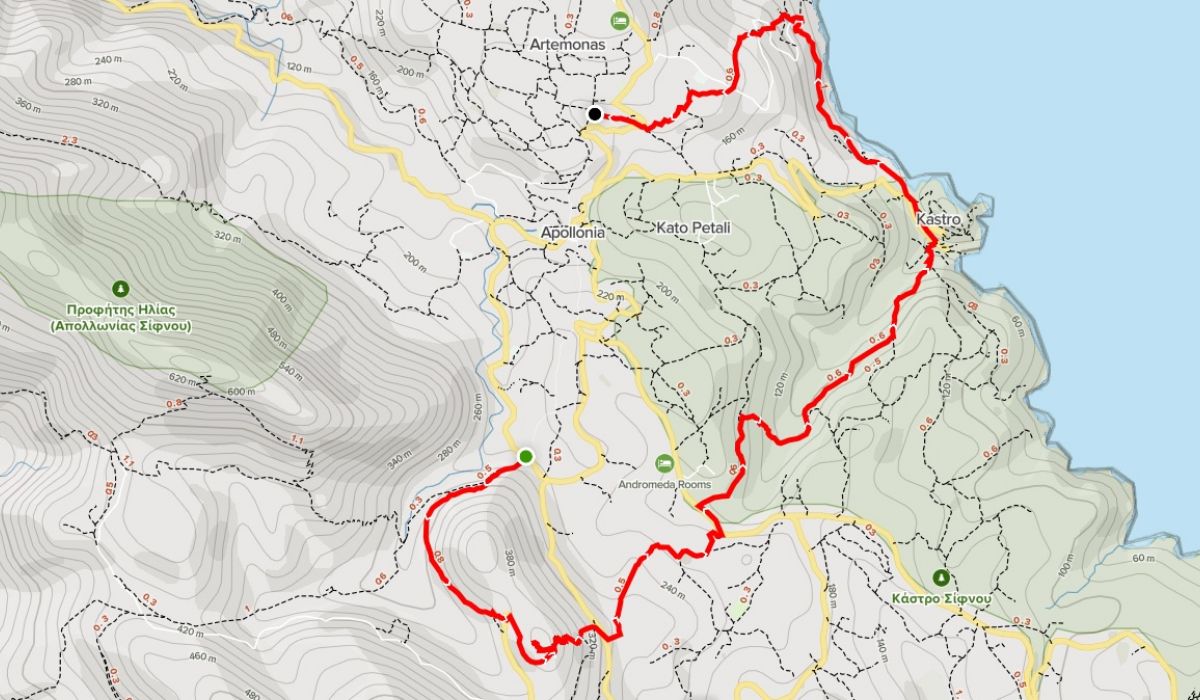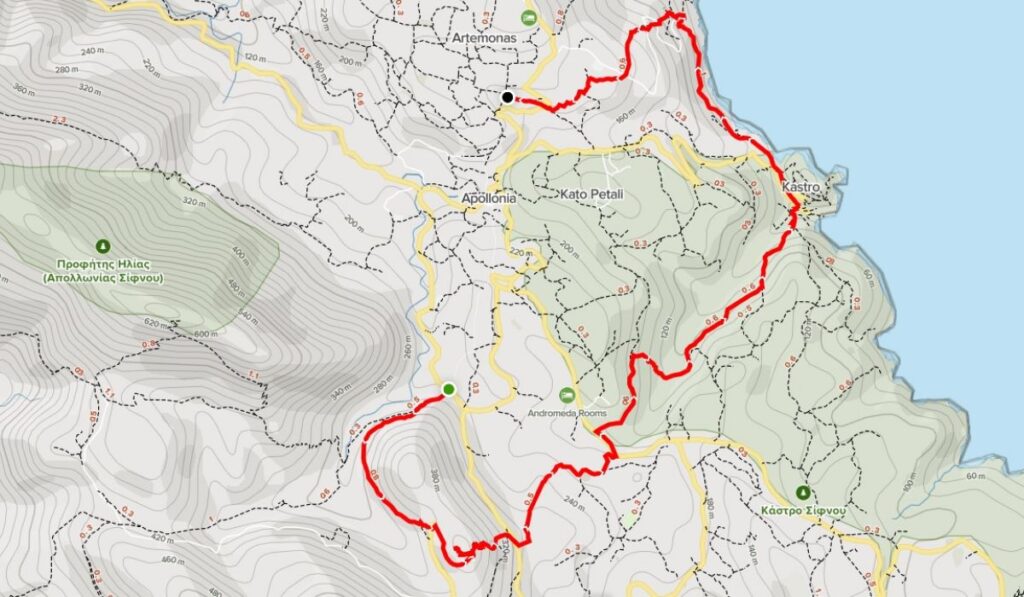 You will hike by rural areas, the monk monastery of Vrysi, the medieval Kastro town, an old watermill, the coastal route Panagia Poulati church – and an opportunity for a dive in the nearby beautiful bay, to Agios Loukas village, and then Artemonas.
Accommodation Tip: If you are planning to do a lot of hiking you better stay in Apollonia or Artemonas, to save bus changes. Margarita Karidi rooms in Apollonia are very close to the start of the trails and offer delicious homemade food.
Printed Map Tip: You can find printed inexpensive maps of the trails in the island's bookstores or souvenir shops.
Where to Stay on Sifnos Island
Astarte Luxury Apartments. Located in a stunning set in Artemonas, this fine accommodation option offers amazing sea views in an eclectic sparklingly clean stay.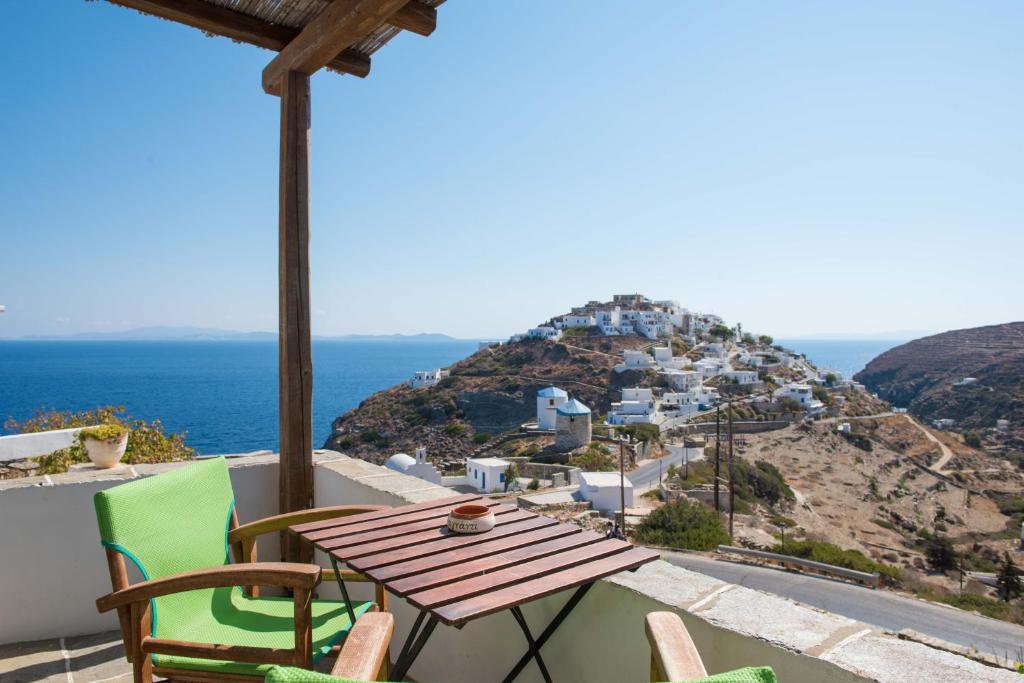 Agnanti Traditional. The location has a fantastic view of the Kastro, an outstanding patio, stylish rooms in a very Cycladic style, and helpful and kind staff.
If you are looking for an outstanding experience in my favorite Faros beach then you should check out NOS Hotel & Villas , Faros.
The Best Time to Visit Sifnos
Sifnos Greece has a much smaller season than other larger islands such as Rhodes, Crete, Corfu, and Syros, which is quite lively throughout the year. If you are after warm weather and hitting the beaches, then May to October is ideal with August being Sifnos' busiest month.
If you are after hiking then spring (even early June if it is cool enough), winter, and fall are great months.
How Long to stay in Sifnos?
3 to 5 days should be enough time to explore most of the villages and beaches on Sifnos Island.
How to Get to Sifnos
Ferries to Sifnos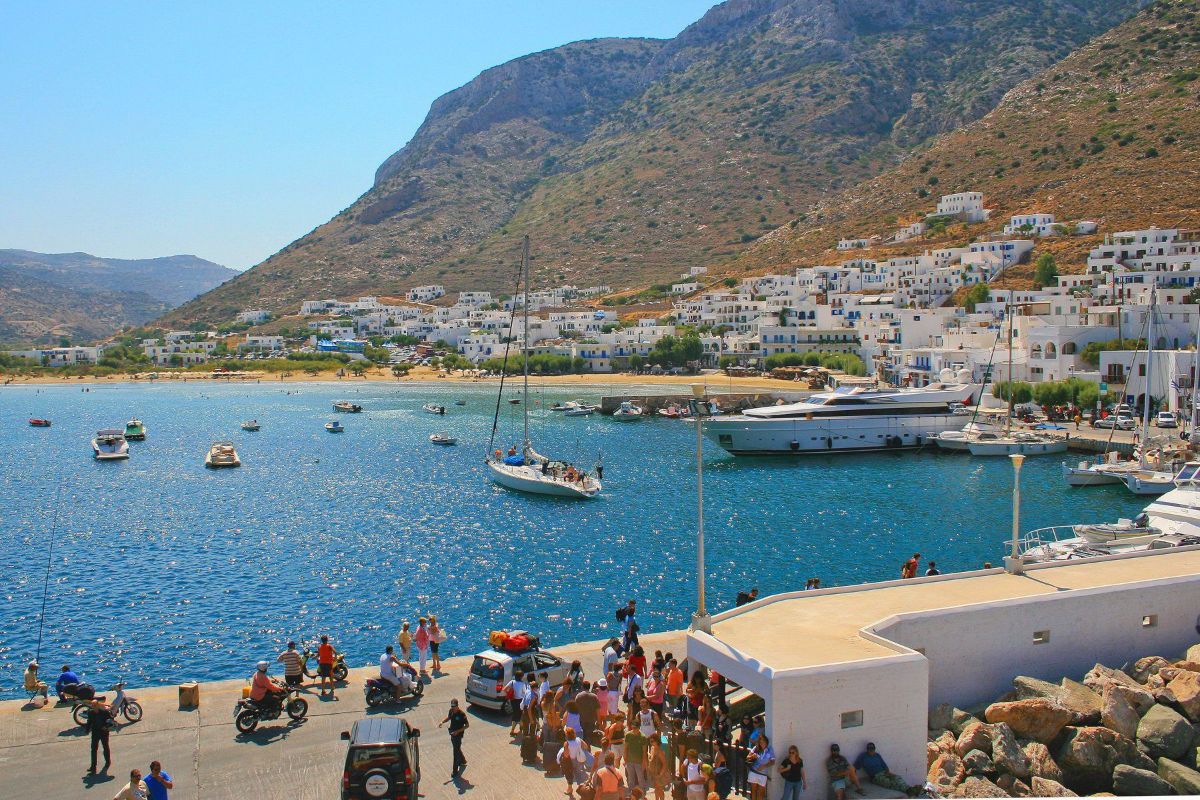 The ferry to Sifnos from Piraeus (Athens' main port) normally takes 2.5 hours, if you take the speedboat. If you take the conventional boat, it takes around 5 hours. If you are traveling to Sifnos in August, I advise you to pre-purchase the ferry tickets much earlier because the Cyclades are very popular and you may not find a seat.
Flights to Sifnos
Alternatively, as there is no airport on Sifnos you can fly to Milos island (spend 2-3 days on this stunning volcanic island) and get the ferry connection to Sifnos (about an hour ferry connection).
Island Hopping from Sifnos
Sifnos is a perfect island to include in your island-hopping itinerary. It is connected year-round to Milos and Serifos islands, and during summer it is also directly connected to Santorini, Mykonos, Paros, and Naxos.
Google Map of Sifnos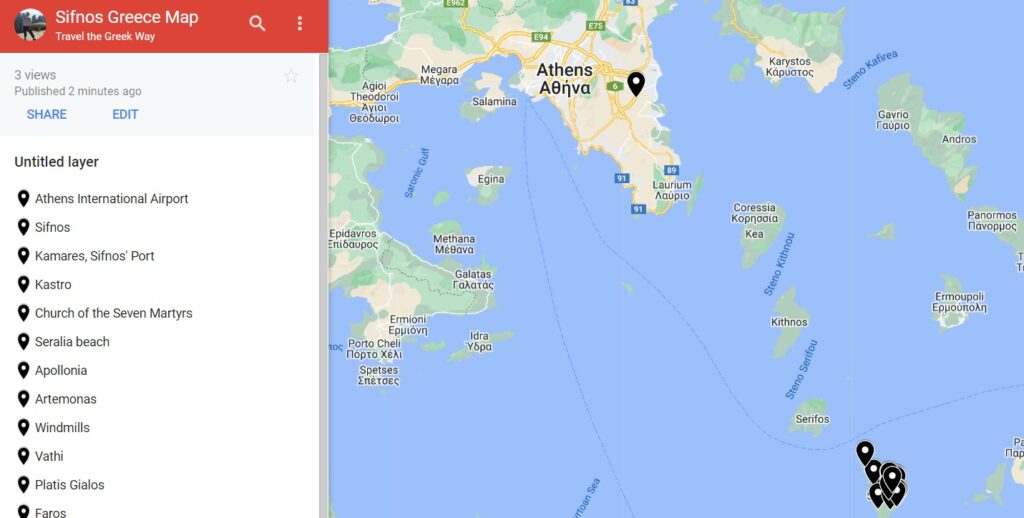 Find here the Sifnos Greece Google Map with the places mentioned in this post.
Getting around Sifnos
The villages of the island are well connected by public buses which pass frequently.
Taxis: Sifnos has 10 taxis with their rates depending on how far you are going from wherever you are getting the taxi. If it is peak season, you may have to wait for a long time to get a taxi. Call them for a reservation: +302284031216
Rentals: This is my preferred option because I love the freedom of getting wherever I want whenever I want. I use Discover Cars as they offer great prices.
Plan My trip to Greece
Do you need a custom travel itinerary for Greece? Are you traveling solo, with your family or your friends and you need a tailor-made multi-day tour or a transfer within Greece?
If yes, please visit my dedicated Plan My Trip Page for a free itinerary!
Where is your next dream destination? Would you go to Sifnos?
I'd love to hear about where you're spending your vacation this year, especially if you have any exciting travel plans! There are so many things to do on Sifnos island. I hope that you get the chance to try as many as possible. Till next time, Evgenia❤️
All rights reserved © Travel the Greek Way. Republishing this article and/or any of its contents (photographs, text, links) is strictly prohibited.
How to Get to Piraeus Port from Athens Airport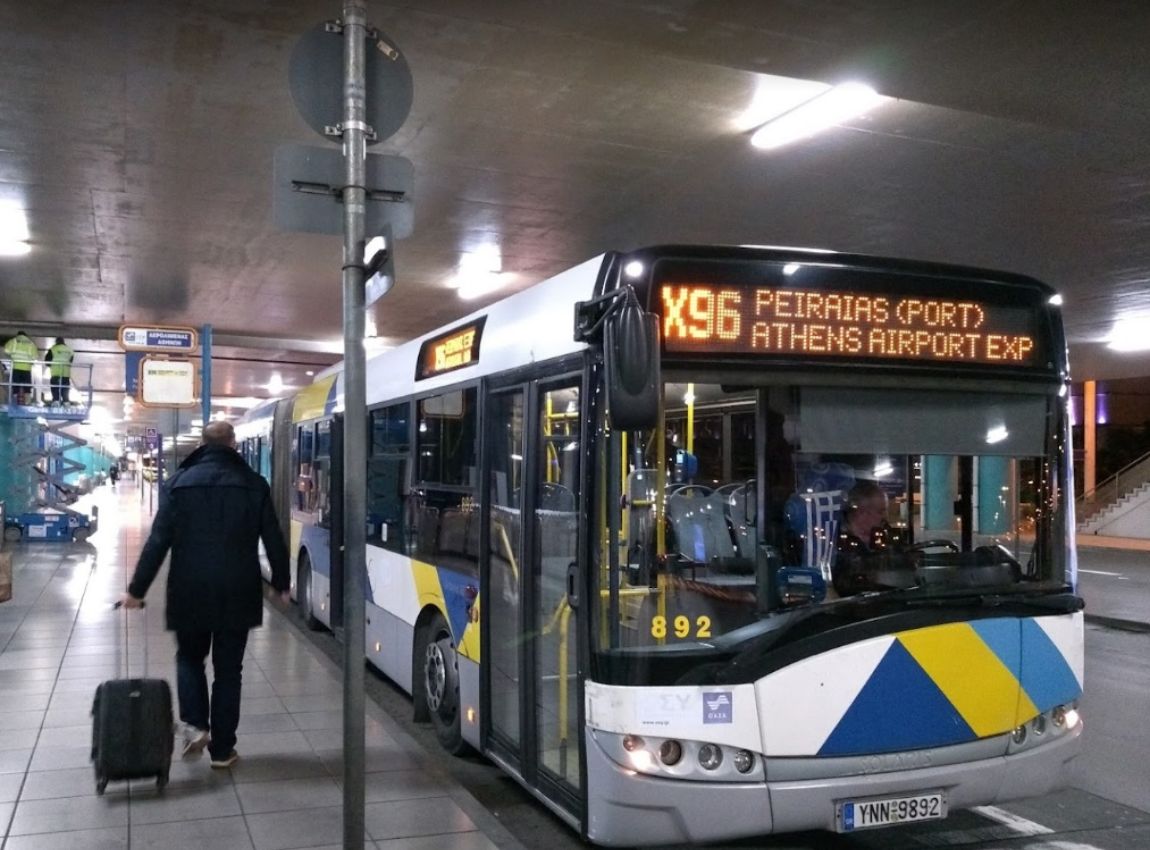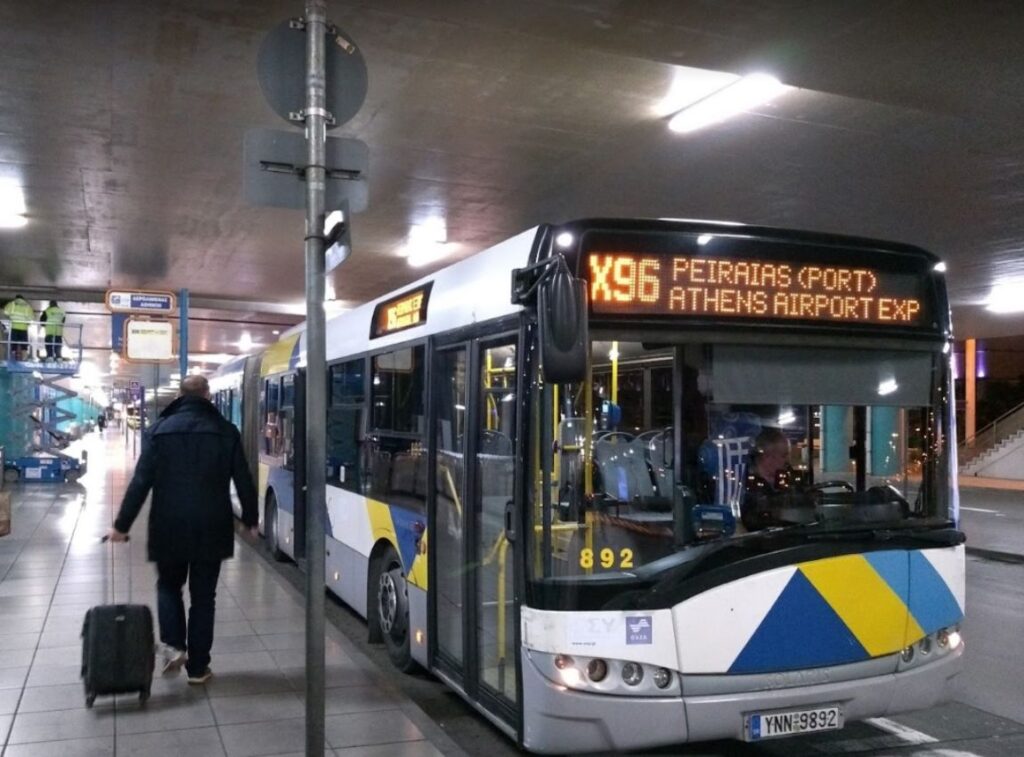 Bus: If you are arriving at Athens International Airport you can travel straight to the port by taking the X96 express bus (€5.5, children <6 yo, free entrance), which departs every 40 minutes and the average trip lasts 1 hour – runs 24/7.
Metro: (€9) is easily found across airport arrivals (blue line – M3) going directly to Piraeus port. The average trip to Piraeus lasts 1 hour.
Taxis are available in front of the airport (around €40 to Athens, €55-60 to Piraeus (depending on the traffic in Kifisos), and take up to 3 or 4 people with small luggage)
Rent a car with Discover Cars to rent reliable new cars at affordable prices
You don't like driving but love hassle-free solutions? Book a Private transfer with an English-speaking driver from Athens International Airport to Piraeus Ferries, or anywhere else in Greece
Check out an entire post on Lavrio Port in Athens
Essential Travel Resources for Greece
'Hello' and 'Thank You' in Greek: "Ya sou" and "Efharisto"
Booking.com: I use Booking.com because I can get the best deals on both hotels and apartments, free cancellations, and great prices!
Find Long-Term Rentals in Greece: You will find the best prices in Flatio
FerryScanner to book ferries to the Greek Islands
Athens Metro Website (timetables and ticket info)
Get Your Guide: For all your day or multi-day tours and city guide needs, I use Get Your Guide
Emergency Numbers Anywhere in Greece: AMBULANCE 166 – FIRE 199 – POLICE 100– EMERGENCY NUMBER 112
Please follow and like us: