Antiparos Greece is a small, beautiful, laid-back island located in the Cyclades. Ιt is a premium resort and gastronomic destination in Greece that attracts the wealthy, powerful, and famous from all over the planet.
However, unlike Mykonos or Santorini, Antiparos has retained its authenticity and low prices. You will love the whitewashed architecture and the paved streets in the small settlements of Antiparos. Colorful bougainvillea flowers adorn the gardens, houses, and classy family-run shops.
Antiparos Greece is only 7 minutes away by ferry from the popular and cosmopolitan Paros Island. Not surprisingly, visiting Antiparos is one of the best things to do on Paros.
But let's get specific though, what are the best things to do in Antiparos Greece?
*Some of the links in this post are affiliate links. That means I may make a commission if you click and buy. The commission comes at no additional cost to you.
My Latest Video
Best Things to Do in Antiparos Greece
These top 10 things to do in Antiparos will keep you busy and inspire you for a spectacular trip. If you are visiting from Paros, you can see a lot on a day trip but I would suggest you stay overnight. It is such a beautiful island and needs more than a day trip to enjoy it.
Planning Your Trip To Antiparos Right Now?
Below are some of the top tours in Antiparos Greece. Don't forget to plan ahead when visiting the super popular Cyclades islands!
Top Activities and Tours in Antiparos:
Antiparos Quick Reference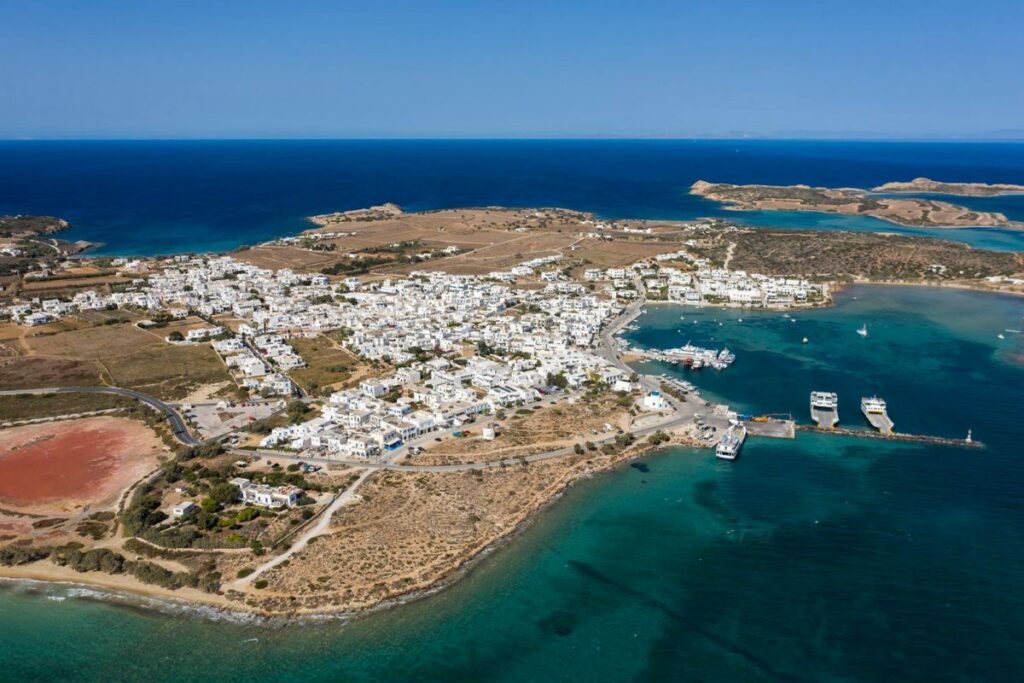 Population: 1264 residents (census 2021)
Acreage: 35 sq km
Economy: tourism, fishing, animal husbandry and less on agriculture
Terrain: volcanic rock, low hills, dry climate with high humidity and strong winds
No cars/scooters are allowed inside Chora. This makes it a very safe place for children
There are 3 ATMs of Greek banks on the island
Antiparos Regional Medical Office: (+30) 22840 61219. Dr Sotiris Skourtis: (+30) 6973026217 & Dr Anna Yeorgiou: (+30) 6974486512
Antiparos Pharmacy: (+30) 22840 61111
My favorite hotel in Antiparos is Kastro Antiparos.
1. Explore the Chora and the Castle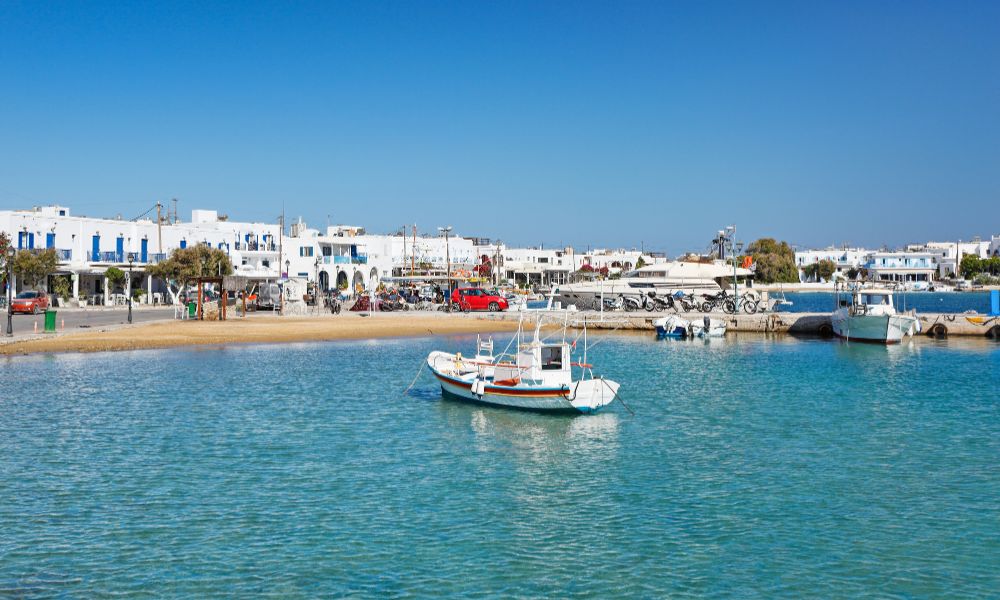 As your ferry approaches the small port of Antiparos, the whitewashed chapel of Saint Marina will welcome you. The port is a typical Cycladic port with small fishing boats and yachts. Its seafront is lined with a series of cafes and taverns, a great place to enjoy the sea view.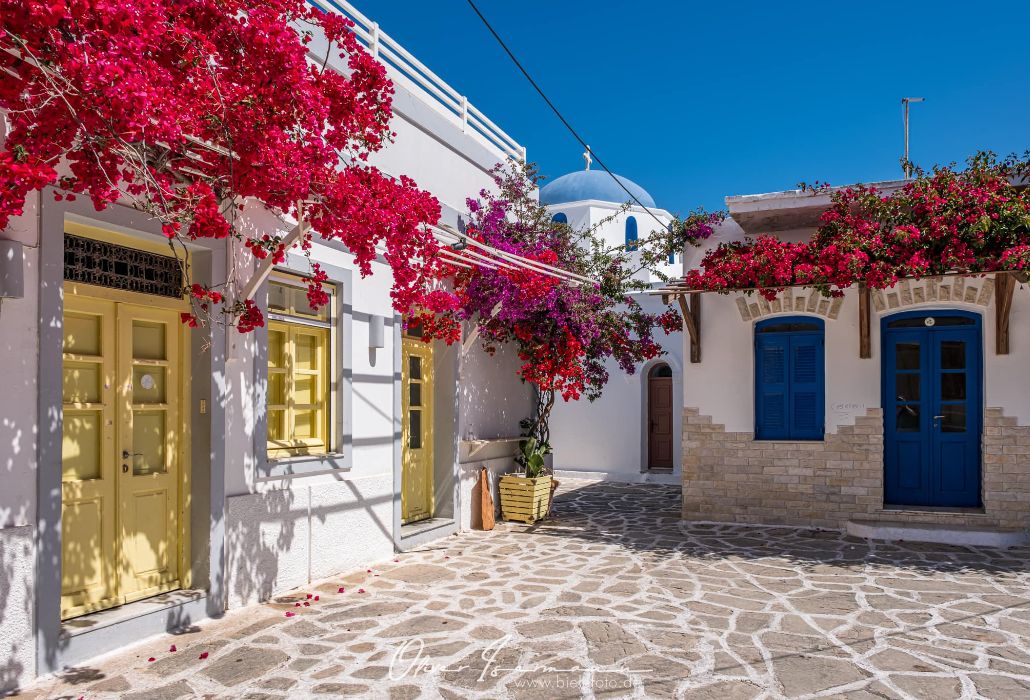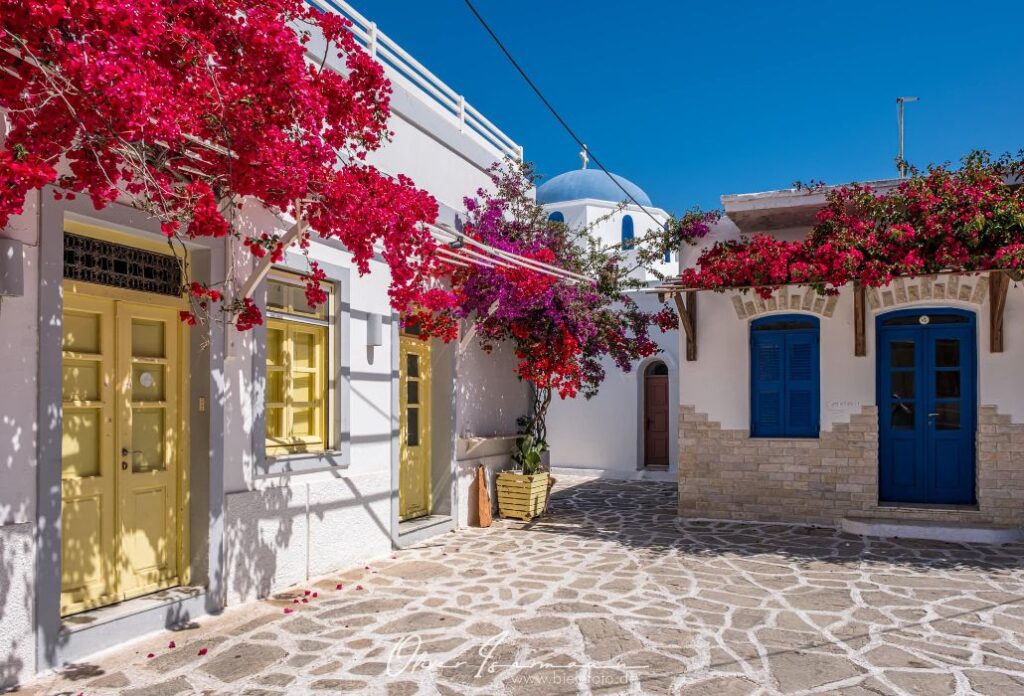 Antiparos' main town, often referred to simply as "Chora," is a picturesque and charming small Cycladic village with sugar-cubed houses. From the port, starts the main pedestrian road that leads to the castle of Chora. The road is quite lovely with colorful bougainvillea flowers, artisan shops, pretty boutiques, and various cafes.
At the end of the pedestrian road, you reach the main square of Agios Nikolaos. Here you can enjoy along with the locals your traditional Greek coffee.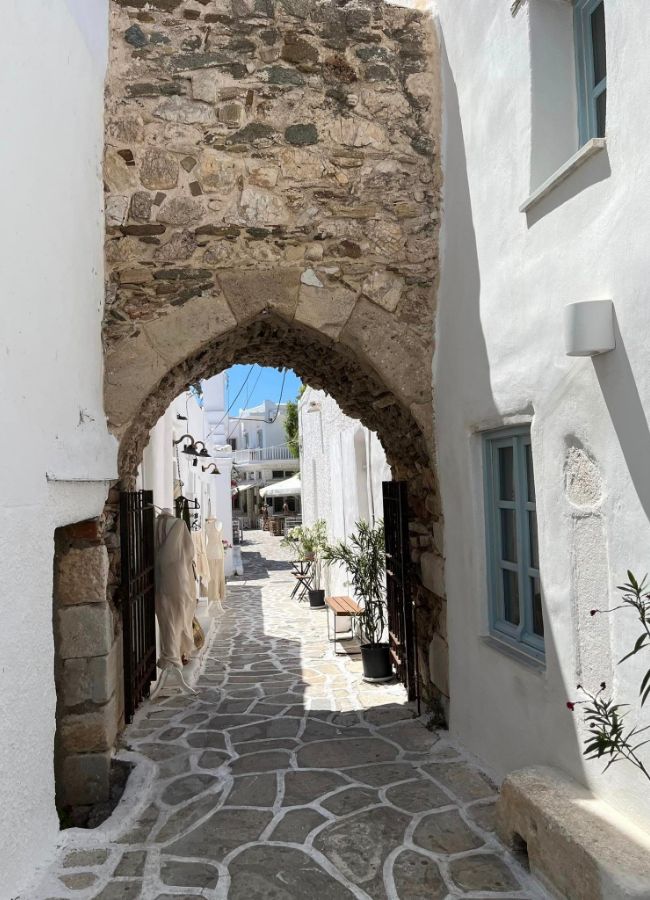 Soon you will go through a small gate (the only way in and out of the castle) and into the Venetian Castle. It was built in the mid-15th century when the Venetian Giovanni Loredano decided to marry Mary Sommaripa of Antiparos. The walls of the castle are the houses that stand in a perfect square fashion.
2. Beaches of Antiparos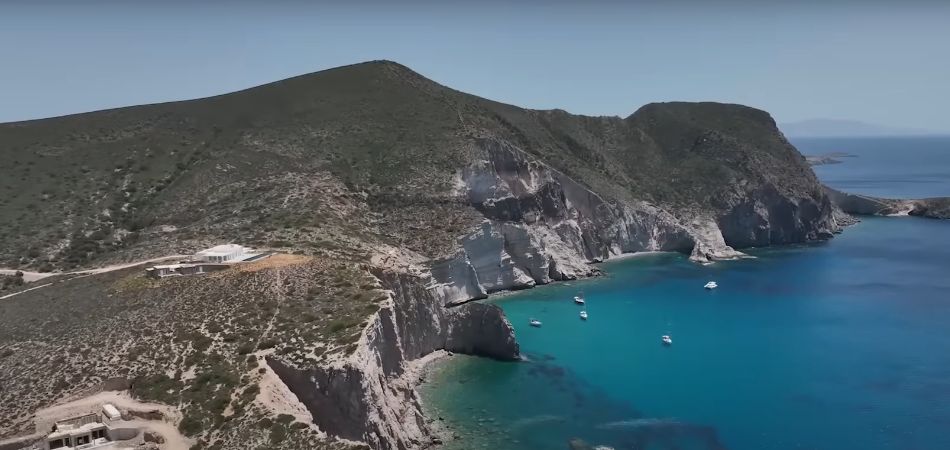 Enjoying the gorgeous beaches is one of the most unmissable things to do in Antiparos Greece. As a general rule, to the west of the island, the coasts are smooth and sandy. On the east side, the terrain is rocky, with vertical crags and caves chiseled by the open sea.
Here are the most popular beaches in Antiparos:
Psaraliki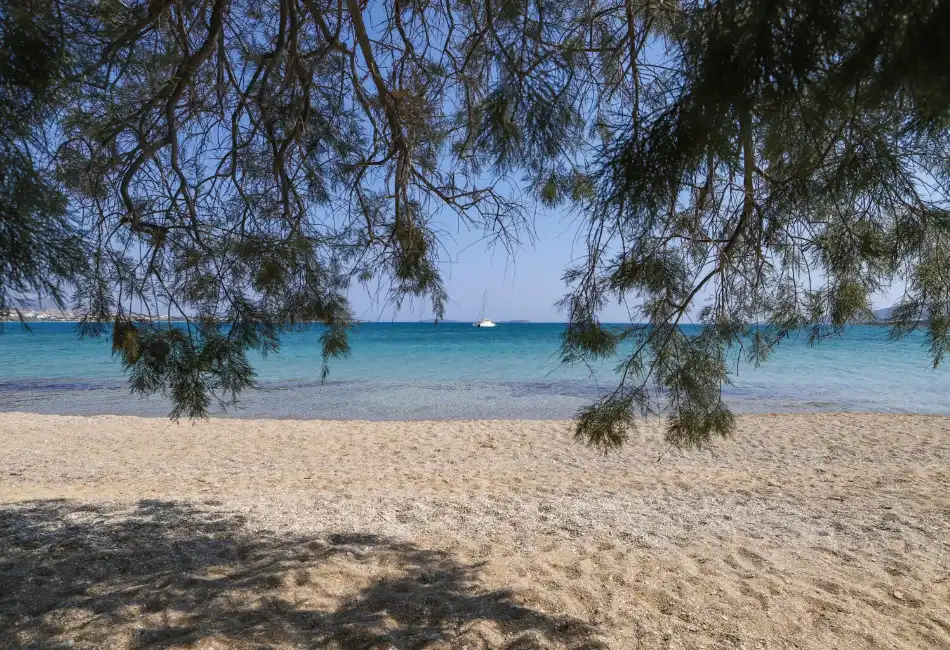 This is the closest beach to Chora, easily accessible on foot. It is divided into Psaraliki 1 and 2, both ideal for families with small children, as they have calm and shallow waters. There are sunbeds, umbrellas, and plenty of trees under which you can spread your towel.
If you are a water sports enthusiast, you will love Psaraliki Beach. Here you can rent water bikes, go for "banana" boat rides, try windsurfing, or play beach tennis.
Camping Beach
It is one of the most legendary (and beautiful) beaches in the Cyclades, which has been attracting "alternative" and nudist visitors since the 1970s. It is less than a 10-minute walk from the port of Antiparos. Its waters are shallow and crystal clear and it's worth coming here in the late afternoon hours to enjoy the impressive sunset.
Here you will also find the only camping on the island.
Soros Beach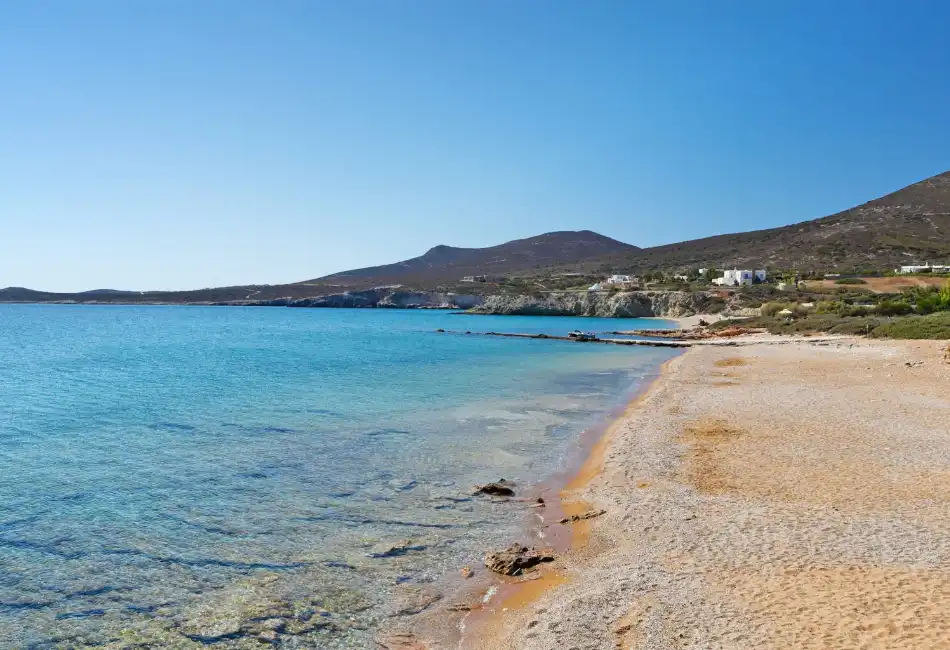 It is probably the most popular beach on the island, 9.5 km south of Chora. It has a fairly large sandy shore, and the water deepens relatively quickly. There is a beach bar with umbrellas and sunbeds, as well as a few tamarisk trees that provide natural shade.
There are also taverns on the beach if you would like to have a meal or drink a cold beer (Mythos or Mamos are great Greek beers).
A great value-for-money place to stay in Soros is Villa Peristeri.
Sifneiko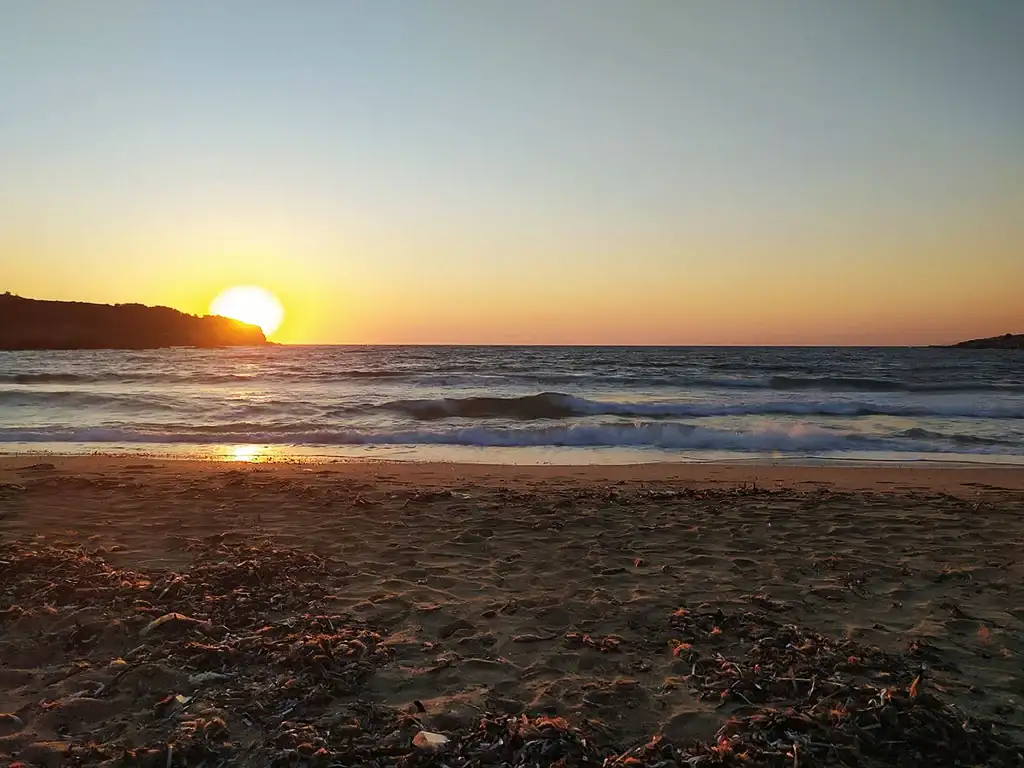 Sifneiko is another beautiful beach that you can walk to from Chora of Antiparos. It is particularly popular among divers and those who enjoy swimming for extended periods in the sea. But what makes the beach special is its unique sunset – the most beautiful on Antiparos and one of the most beautiful in the Cyclades.
One of the coolest places with great cocktails and music to enjoy the sunset at the beach is Sifneiko Cafe.
Name Tip: The beach is called Sifneiko because it is located across from Sifnos island.
Faneromeni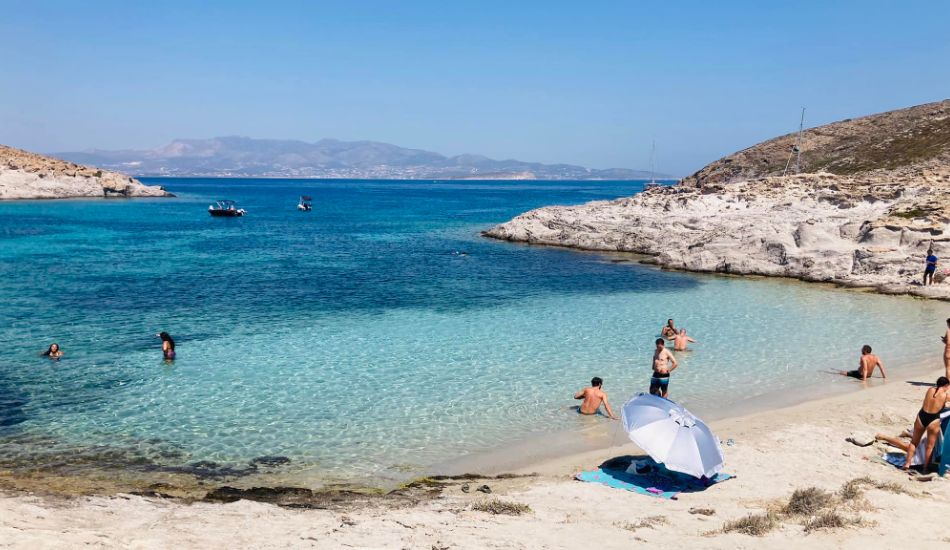 Faneromeni Beach is at the southern point of Antiparos Greece, 9.5 km away from the port. It is a very small sandy beach flanked by low hills with gorgeous blue waters. Access here may not be the easiest due to the dirt road. It's not organized, so you should come here with supplies, at least plenty of water and an umbrella, so you can stay for several hours.
Two more beautiful sandy beaches are Agios Sostis and Livadia as well as the seafront village of Ai Giorgis.
3. Explore by Boat the Sea Caves
The east and south side of the island is full of small impressive caves that you can visit by boat. That way you can dive into the crystal clear waters and explore the wild side of Antiparos. If you are super lucky you may see dolphins or monk seals.
As the majority of the bays on the east side are accessible only by water, I suggest you book a tour of the most beautiful caves and bays.
4. Cave of Antiparos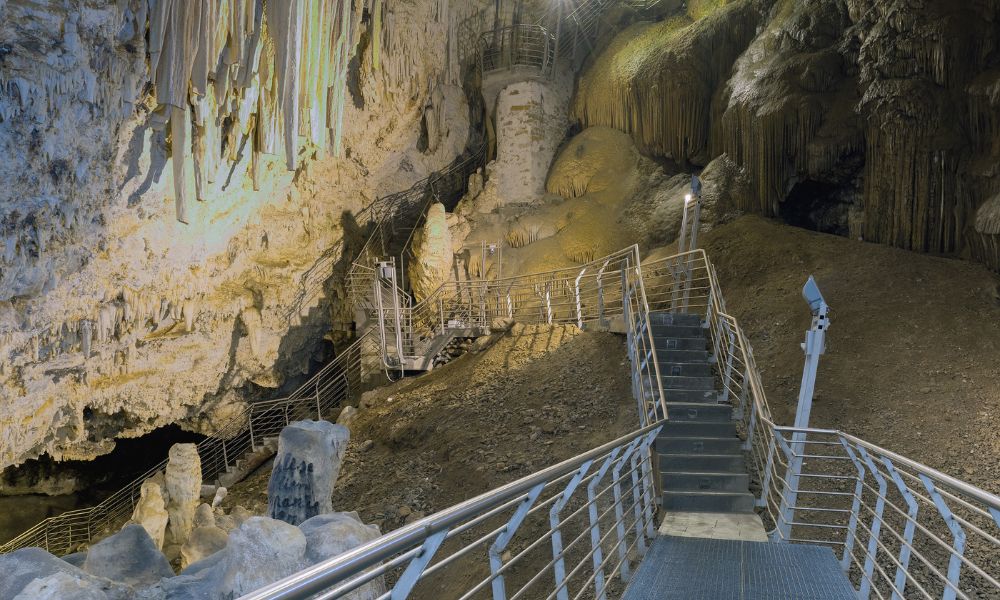 Visiting the famous Cave is one of the most fun things to do in Antiparos that you won't miss out on. The Cave is on the side of Agios Ioannis mountain in central Antiparos, 8 km south of Chora. Antiparos Cave is the only vertical cave in all of Europe with a depth of approximately 85 meters with exquisite stalactites and stalagmites.
Walking towards the impressive entrance of the cave on your right do not miss the lovely whitewashed chapel of Agios Ioannis.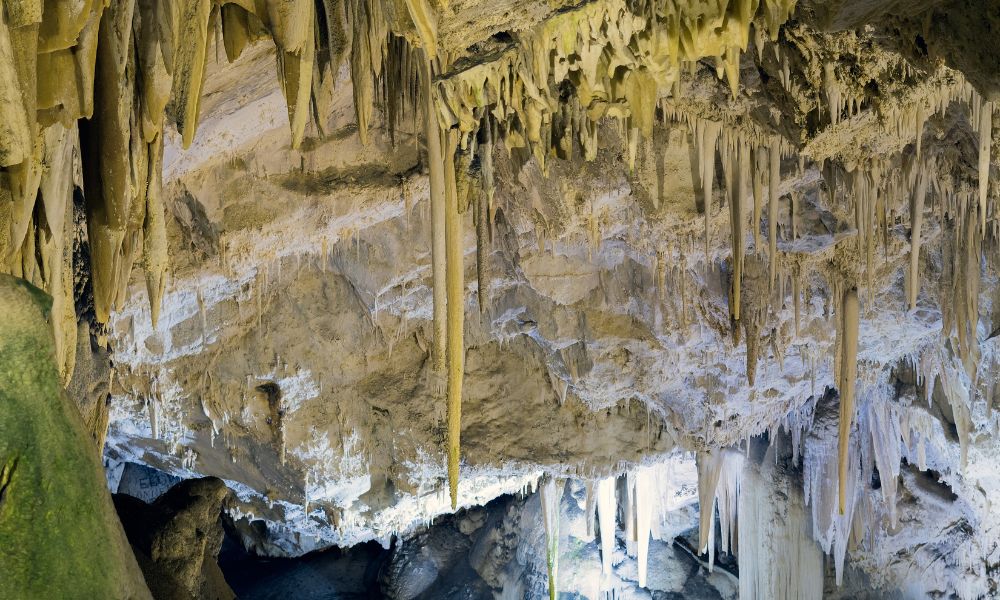 There are new facilities, speakers, lights, and infrastructure to visit the cave which involves a lot of steps downhill (411 steps). There is no lift so if you have mobility issues, you will have difficulty visiting it.
Entrance is €6 (including a visit to the Folklore Museum in Chora). Open daily from 10.00-16.00 and from May to October. In winter months visits can be made upon arrangement with the Municipality of Antiparos.
5. Sail to the Ancient Island of Despotiko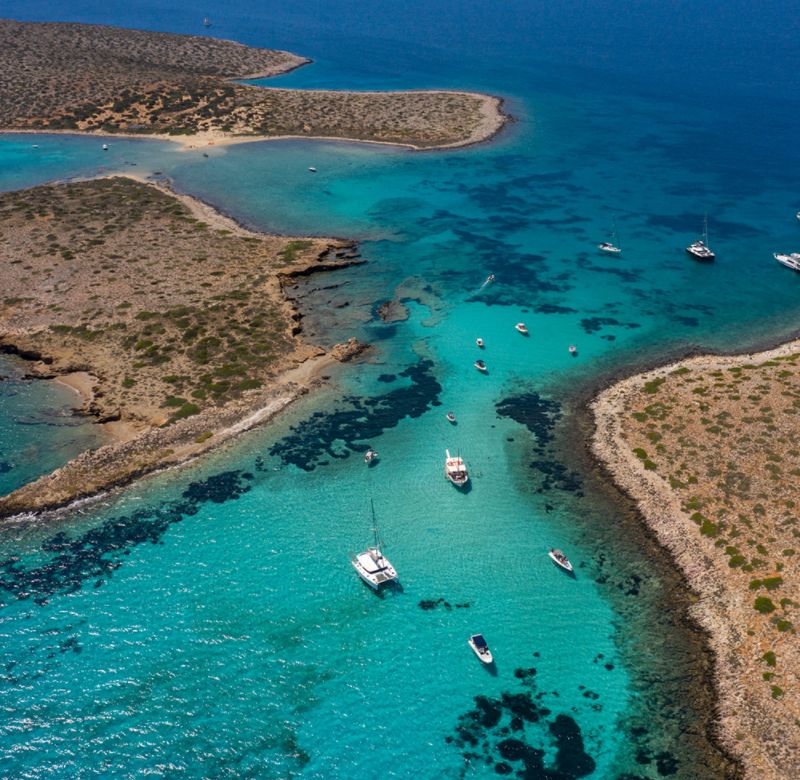 There are a few smaller islands that belong to Paros Island and are close to Antiparos: Despotiko, Saliagkos, Stroggyli, Diplo, Feira, Refmatonisi, Panteronisi and Kavouras. A fantastic thing you can do in Antiparos is to rent a boat and sail around them. But the most important island when it comes to history is Despotiko.
Despotiko is an uninhabited island in the southwest of Antiparos and is a place of great archaeological importance. Excavations that started in 1996 revealed a large Sanctuary dedicated to the Apollo god. They have also found statues, vessels, and numerous objects that are exhibited at the Paros Archaeological Museum.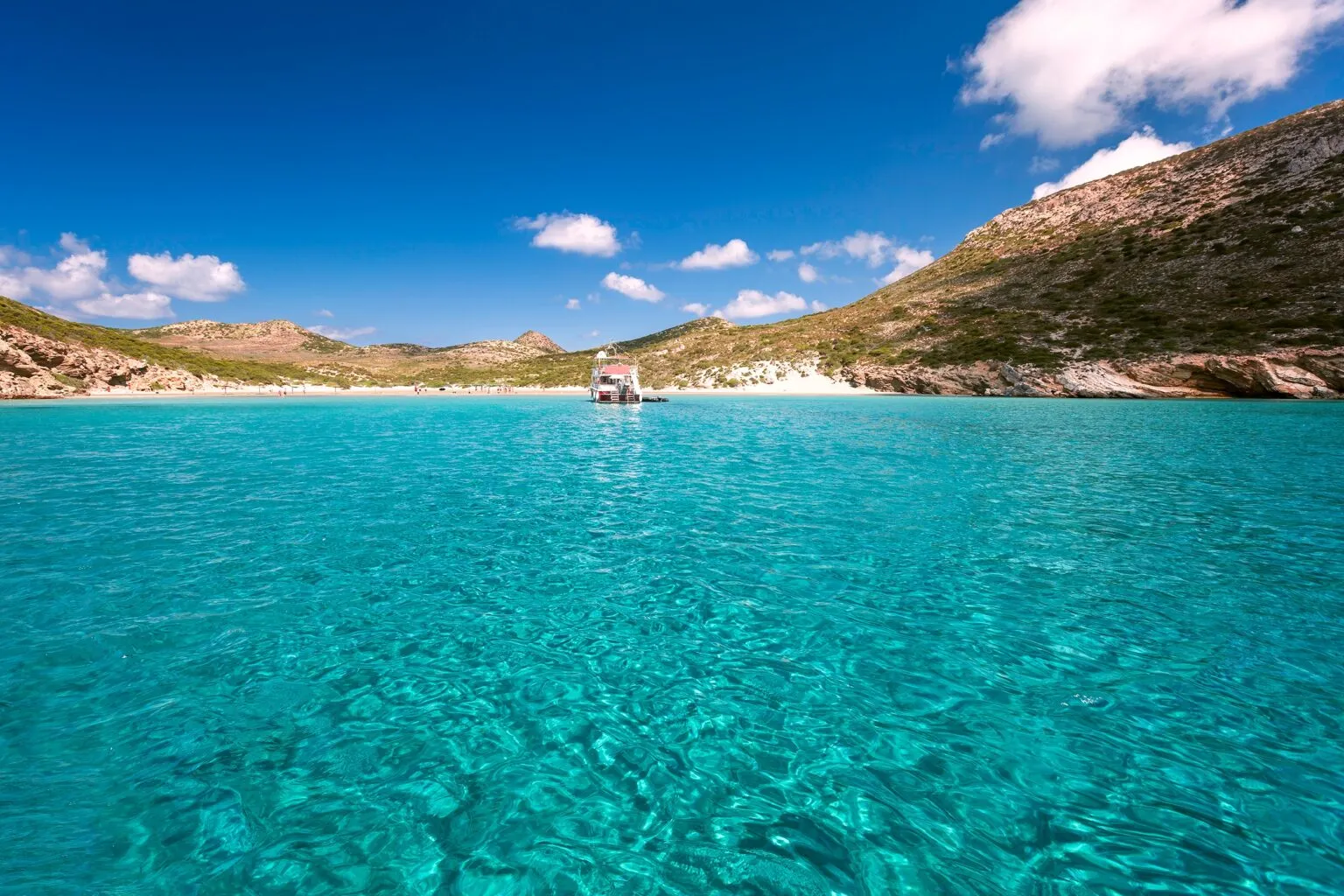 Another reason to visit Despotiko is its turquoise water and sandy beaches. My favorite is Livadi Beach which has a strange silver colored sand. You can get there by taking the boat from Ai Giorgis village.
6. Fishing Village of Ai Giorgis
Ai Giorgis is a small, seafront, lovely village in the southern part of the island with a few fishing taverns lining its seafront. The taverns serve fabulous fresh sea and seafood, with a gorgeous view of the sea and Despotiko island. It's a great place to stay or visit from Chora as it is only 11.5 km southwest from the port.
Food Tip: The Greek Salad is served with local sour creme cheese and capers, delicious!
7. Hike Antiparos Trails
Antiparos has a signposted network of trails for all degrees of difficulty. There are 11 marked routes crossing the island and visiting the most beautiful areas. There are no difficult trails as the highest peak in Antiparos is Prophitis Ilias Mt at just 301 meters.
You can find detailed information as well as maps at Antiparos Routes.
Best Antiparos Taverns
Tasting the local delicacies is one of the most popular things to do in Antiparos Greece. Try the local goat cheeses (myzithra, kefalotyri, ladotyri), fresh seafood, Greek salads, and local specialties such as lamb in tomato sauce.
Another delicious dish that you should taste is raviolia: sweet fried cheese pies, made with sweet mizithra cheese and dough kneaded with ouzo or mastiha resin.
Some of the best taverns and restaurants on the island are:
Nightlife in Antiparos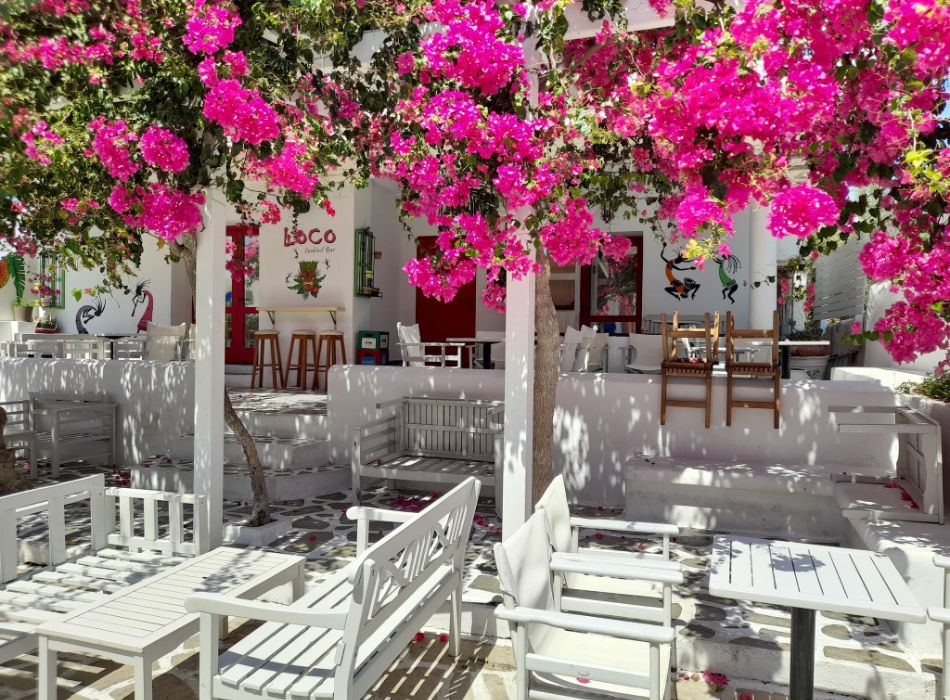 Antiparos has a lively nightlife – perhaps not as Paros has – with most bars and clubs located at the main town square and along the beachfront. There you will see many quaint cafes and bars and also 2 or 3 nightclubs that stay open all night.
Where to Stay in Antiparos
 The most popular resort and conveniently close to ferries in Antiparos are the area around Chora and the beautiful beach of Ai Giorgis. Being such a small island, accommodation is also limited and tends to be completely booked rather fast early in the season. As for hotel choices, these are my top recommendations per budget level:
Villa
Deja Blue Villa 1, with a private swimming pool and impressive sea views in Ai Giorgis.
Mid-range
Kastro Antiparos, with a swimming pool and a 5-minute' walk from a sandy beach. It is a great hotel for families.
Budget
Sunset Studios & Rooms is a lovely, light-colored seafront studio in Antiparos Chora.
Antiparos Island FAQ
Is it a Kid-friendly Island?
Antiparos is an ideal island if you are traveling with small children. Most of the center is pedestrianized with no vehicles so children can roam freely. And it has fantastic shallow sandy beaches with calm waters, perfect for small children.
How to Get to Antiparos
It is only accessible by a 7-minute ferry from Pounta, Paros' port. The good thing with those farries is that they can also transfer your car. If you are staying in Parikia or any other village in Paros, you can take the local buses to Pounta.
The cost of the ferry is:
€1,50 per passenger (€0,75 for children, very young children is for free)
€2,00 per scooter and €7,30 per car for each ride
You can only pay in cash in Euros, Credit cards are not accepted
There are direct ferries from Athens to Paros but not to Antiparos.
How to Get Around Antiparos?
There is one lane for each direction asphalt road connecting all the sites and villages of the island. If you love cycling, as it is a relatively flat island, you can see quite a lot. If you bike, bring with you a bottle of water and a hat.
What is the Best Time to Visit Antiparos?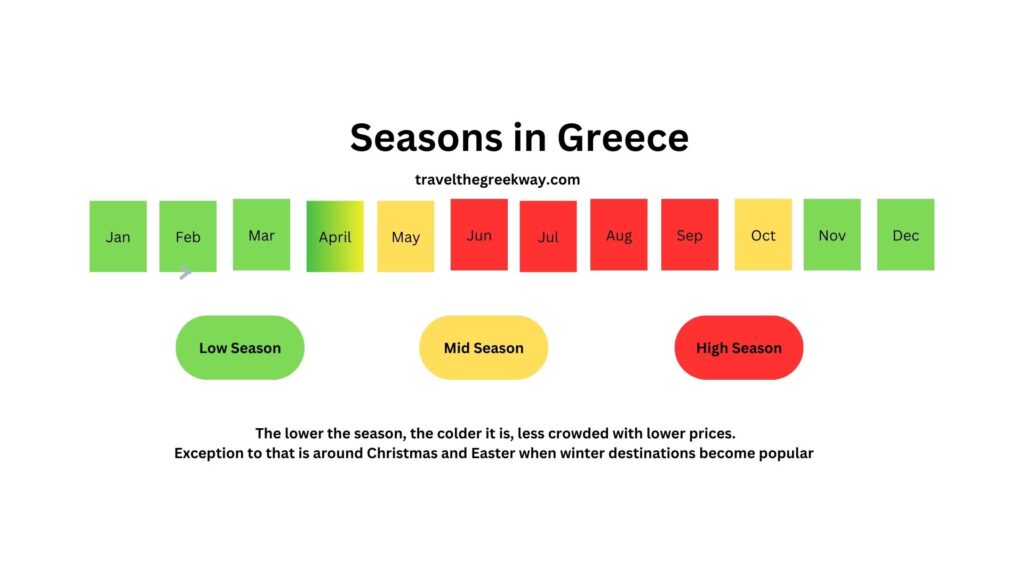 The island is at its liveliest between May and September and in peak season Antiparos can get very busy. The sea water is at its warmest (25-28 C) in August and September.
I prefer visiting the islands off-season, as I enjoy the quietness of the place and I always find hotels, cafes, and taverns working.
Is 1 day in Antiparos enough?
One day is enough to see Antiparos if you are stuck for time but it will be in a hurried fashion. If possible I would suggest staying for at least one night on the island.
What is Antiparos Best Known for?
The island boasts some stunning beaches with crystal-clear waters, soft sand, low-key character and beautiful sunsets. The island is also famous for the Antiparos Cave, a natural wonder known for its impressive stalactites and stalagmites formations.
Are there any Celebrities in Antiparos?
Some celebrities, like Tom Hanks and Rita Wilson, have a summer house in Antiparos exactly for its peaceful and unspoiled atmosphere. For them, the island is an ideal place to escape the paparazzi and enjoy a relaxing vacation in Greece.
When did Antiparos Become Famous?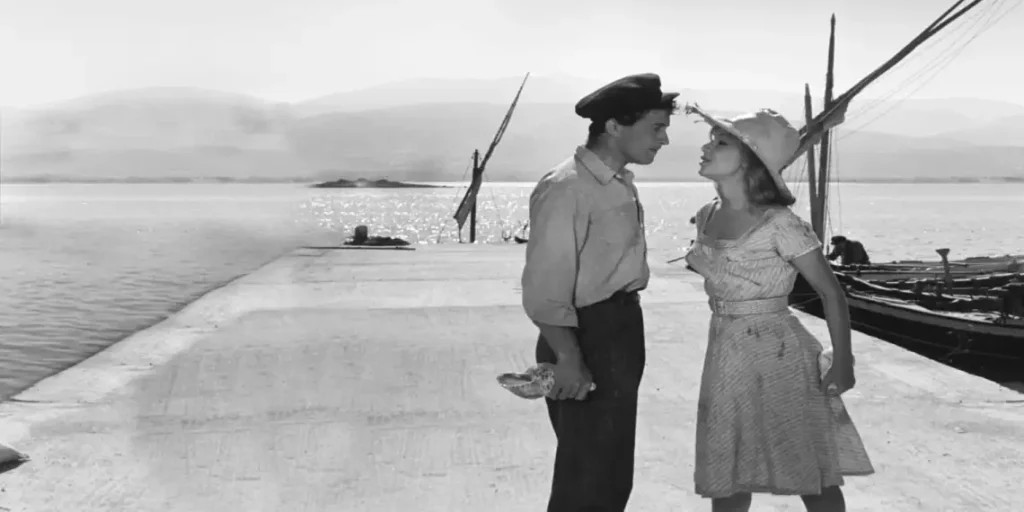 In 1960, one of the best Greek films 'Madalena' with the beautiful music of Manos Hatzidakis was filmed in Antiparos. Aliki Vougiouklaki, Greece's biggest film star so far was playing in the film. You can read more about the film and see a YouTube trailer here.
Overall, Antiparos is a serene getaway where you can escape the crowds, unwind, and immerse yourself in the natural beauty and charm of a beautiful Greek island!
Plan Your Trip to Greece
Plan My Trip to Greece
Do you need a custom travel itinerary for Greece? Are you traveling solo, with your family or your friends and you need a tailor-made multi-day tour or a transfer within Greece?
If yes, please visit my dedicated Plan My Trip Page for a free itinerary!
How to get to Athens Port (Piraeus) from Athens Airport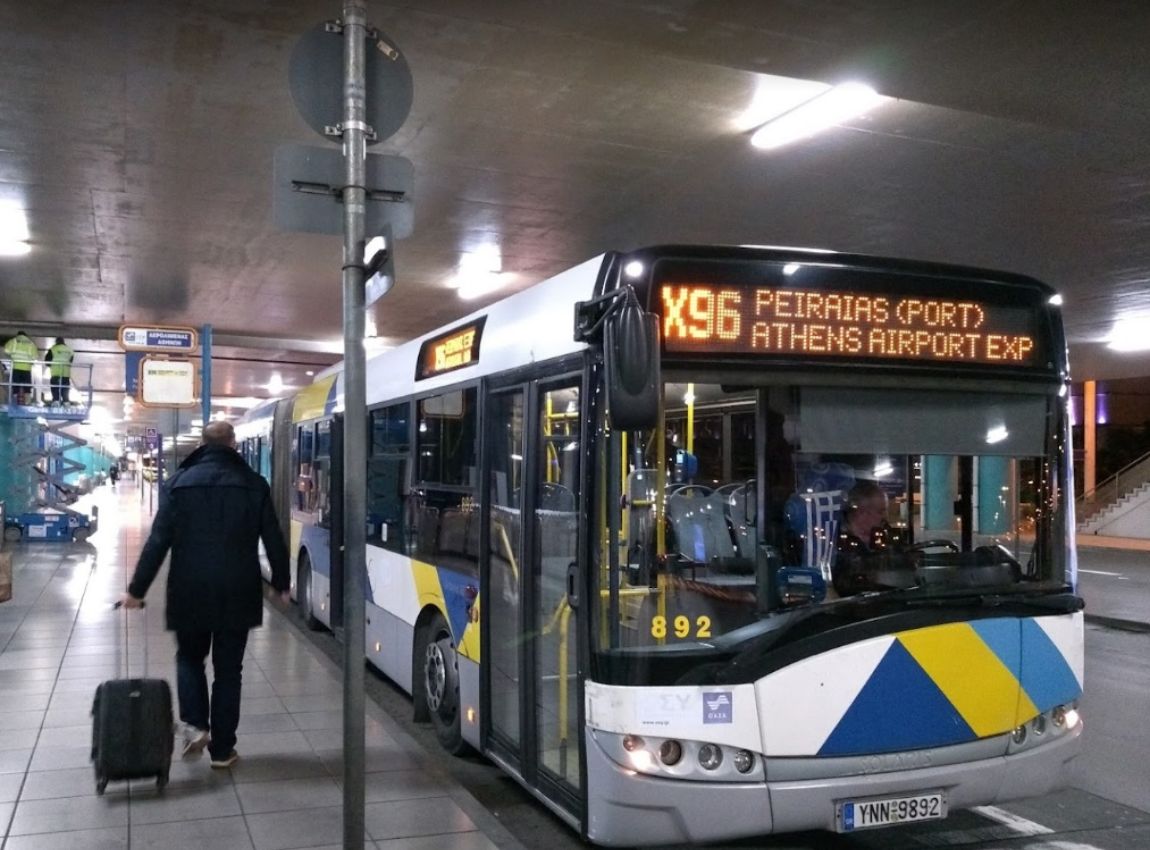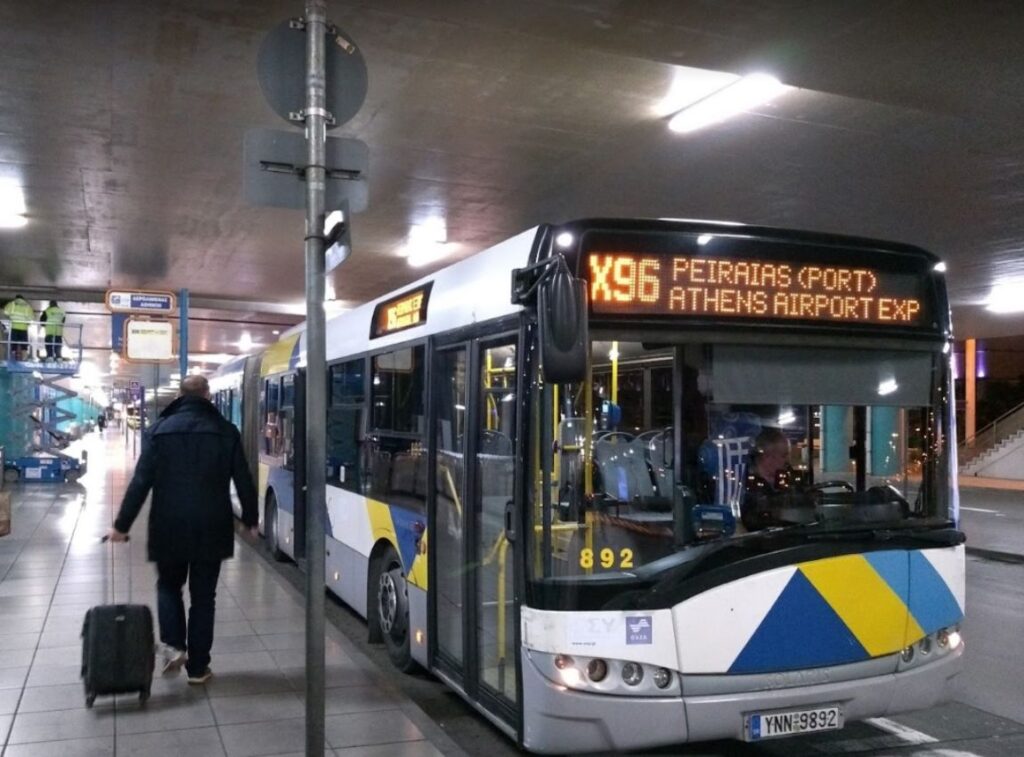 Bus: If you are arriving at Athens International Airport you can travel straight to the port by taking the X96 express bus (€5.5, children <6 yo, free entrance), which departs every 40 minutes and the average trip lasts 1 hour – runs 24/7.
Metro: (€9 ) is easily found across airport arrivals (blue line – M3) going directly to Piraeus port. The average trip to Piraeus lasts 1 hour.
Taxis are available in front of the airport (around €40 to Athens, €55-60 to Piraeus (depending on the traffic in Kifisos), and take up to 3 or 4 people with small luggage)
Rent a car with Discover Cars to rent reliable new cars at affordable prices
You don't like driving but love hassle-free solutions? Book a Private transfer with an English-speaking driver from Athens International Airport to Piraeus Ferries, or anywhere else in Greece
Check out a full post on Lavrio Port in Athens
Where is your dream summer destination? Would you go to Antiparos?
I'd love to hear about where you're spending your vacation this year, especially if you have any exciting travel plans! There are so many things to do in Antiparos Greece! I hope that you get the chance to try as many as possible. Till next time, Evgenia❤️
My Most Popular Articles
Essential Travel Info for Greece
'Hello' and 'Thank You' in Greek: "Ya sou" and "Efharisto"
Booking.com: I use Booking.com because I can get the best deals on both hotels and apartments, free cancellations, and great prices!
Find Long-Term Rentals in Greece: You will find the best prices in Flatio
FerryScanner to book ferries to the Greek Islands
Athens Metro Website (timetables and ticket info)
Get Your Guide: For all your day or multi-day tours and city guide needs, I use Get Your Guide
Emergency Numbers Anywhere in Greece: AMBULANCE 166 – FIRE 199 – POLICE 100– EMERGENCY NUMBER 112