Updated January 4th, 2022 by TraveltheGreekWay
Where is Hydra Island in Greece?
Hydra belongs to the Argo Saronic Islands of the Aegean Sea and it is about 2 hours south of Athens Greece. Hydra is 37 nautical miles (69 km) away from Pireaus port in Athens.
**Hydra is pronounced EE-drah.
Can you Fly to Hydra?
There is no airport on Hydra island. Just the ferries or you can rent a private yacht from Athens. The most usual way to get to Hydra is by taking the high-speed hydrofoils (Flying Dolphins or FlyingCat) from Piraeus port.
You can check time schedules and rates to Hydra with no hidden or extra fees on the FerryScanner or FerryHopper websites
There is also an alternative way to go by car from Athens to Metochi in Peloponnese. You can leave your car in the secure car park in Metochi, and take the 20-minute passenger ferry across to Hydra.
This is a fantastic way to see the archaeological sites and beautiful cities in the Argolida of Peloponnese:
Corinth Canal
Mycenae
Nafplion
Volcanic Methana
*Some of the links below are affiliate links. That means I may make a commission if you click and buy. The commission comes at no additional cost to you. Please see my full disclosure policy for more information*
How many people live in Hydra Greece?
There are about 2500 permanent residents on the island Hydra, and that means that Hydra is quite lively throughout the year, with most businesses to be working, not just the high season.
Is Hydra Greece Expensive?
Generally speaking, it is expensive but not as much as other islands eg Santorini and Mykonos and it always depends on what facilities you will be using.
How Many Islands Belong to Hydra Municipality?
The municipality of Hydra consists of the islands Hydra, Dokos, and a few uninhabited islets and they have a total area of 64.443 sq km.
If it is possible, I highly recommend you visit exotic Dokos, a dry island very close to Hydra. It has a great ancient history and has been characterized as an exceptionally archaeological island (many comparing it to Delos' in Mykonos archaeological importance).
You can get to Dokos Island only by private boat or yacht. Besides swimming to its crystal clear waters you can also visit:
the few remains of a 7th c AD Venetian castle
a 9-meter lighthouse constructed in 1923
the remains of Dokos shipwreck, the oldest underwater shipwreck discovery known to archeologists in the Aegean sea, dated between 2700-2200 BC
What is not Allowed on Hydra Island?
By law, cars and motorcycles are not allowed.
The only vehicles that you may see are garbage trucks and ambulances. So, for any other transportation and for carrying the heavy stuff they use mules and donkeys. The owners sometimes overload the mules, they make them go up and down endless times and I am, generally speaking, not very happy with overloading the animals.
Of course, if they use them in a reasonable way, without exhausting them, it is understandably a necessity.
What is Hydra Greece Known for?
Hydra is a popular yachting destination and the home of the Kamini Yacht Club, an international yacht club
It is a cosmopolitan and classy island, attracting high society, jet set and rich people in general
The island has one of the most important naval history in Greece, which can be witnessed everywhere in Hydra. Canons set to point the open sea, statues of admirals scattered around the island
Hydra was the island where the film 'Boy on a Dolphin', starring Sophia Loren, was filmed in 1956. Look out for the statue honoring the film right on the coastal road towards Kaminia
Late Canadian songwriter Leonard Cohen loved this island and had bought a house
Hydra is one of the most romantic destinations in Greece
What is Best to Do in Hydra?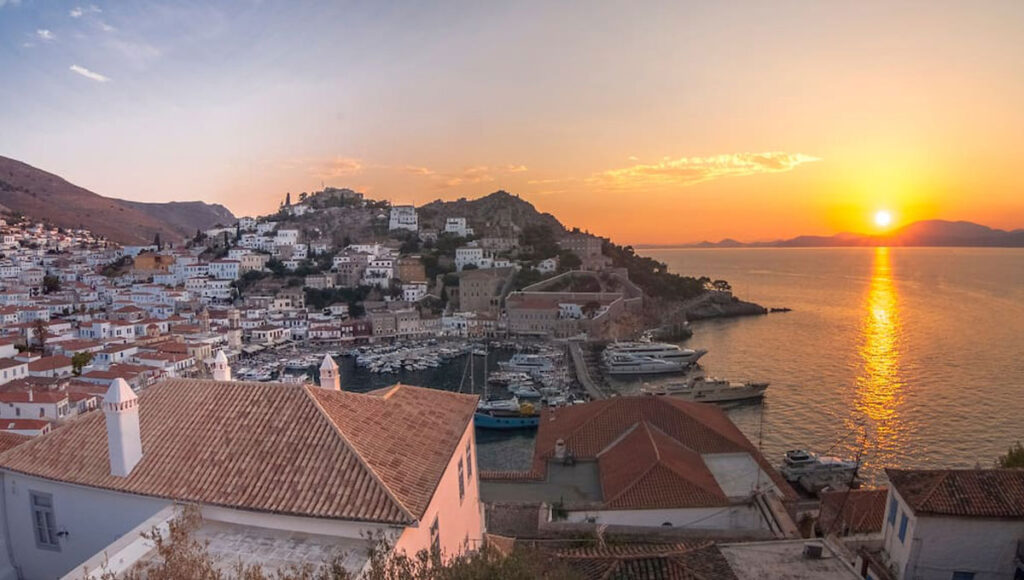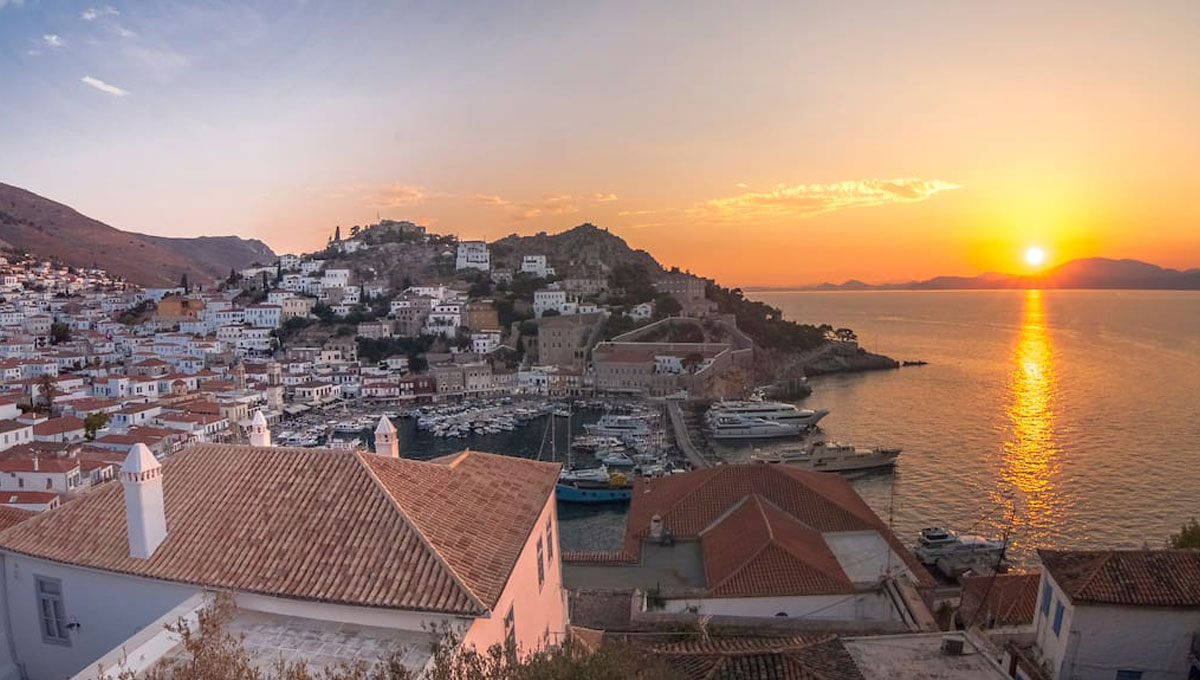 Walk around the stunning Hydra port, have a Freddo Capuccino coffee sitting by the yachts front and watch the sun dip down the Aegean Sea
Stroll the cobblestone back streets of Hydra, full of neoclassical mansions, well-preserved manors, wonderful little taverns, and picturesque squares.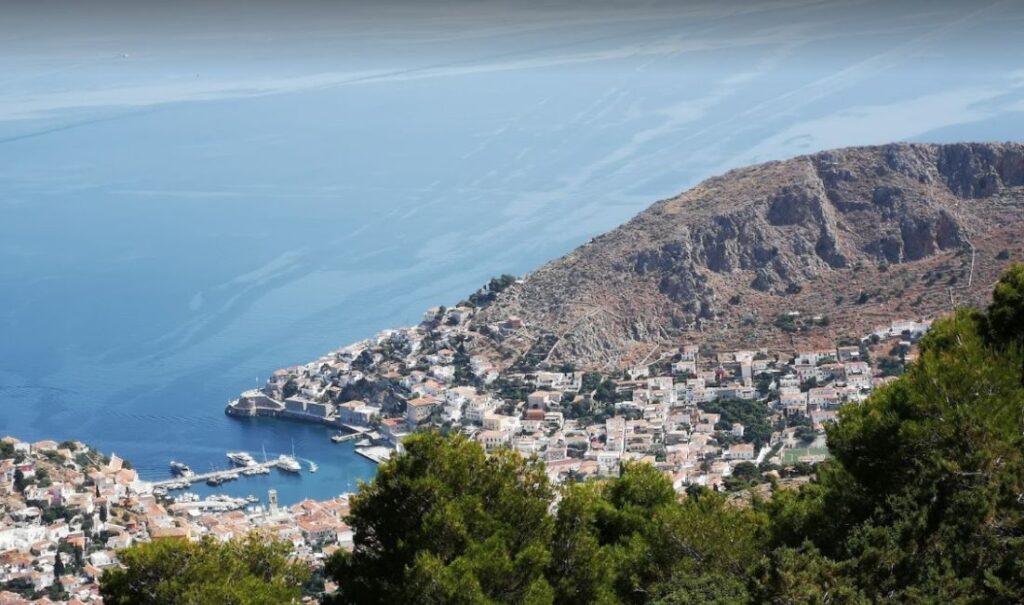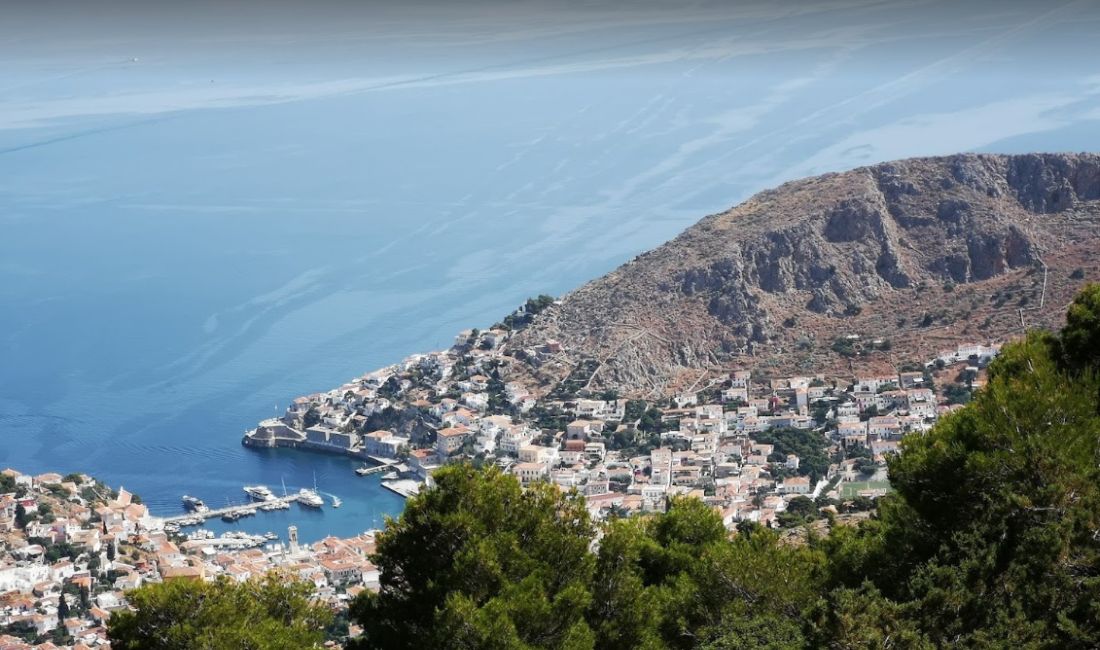 Visit any of the numerous churches and six Orthodox monasteries on the island. Two of the monasteries are particularly noteworthy. The Profitis Ilias, founded in the 10th century, and Agia Efpraxia Monastery, about an hour walk from Hydra port (please try to dress modestly if you are visiting a church or monastery)
Walk the 15-minutes gorgeous promenade to the pocket harbor of Kaminia and sit in Kondylenia tavern right on the sea
Are There any Beaches on Hydra?
Hydra is not famous for its beaches but there are quite a few that are great for swimming:
Avlaki and Spilia beaches, are both a very short walk from Hydra port and they might get a bit busy in high season
Kaminia beach is about a twenty-minute walk from the Hydra port, with cafes and restaurants nearby (pebbled)
Vlychos beach about 2km from Hydra town – pebbled and probably the most beautiful beach on the island
Mandraki is an organized beach with excellent water sports facilities (sandy)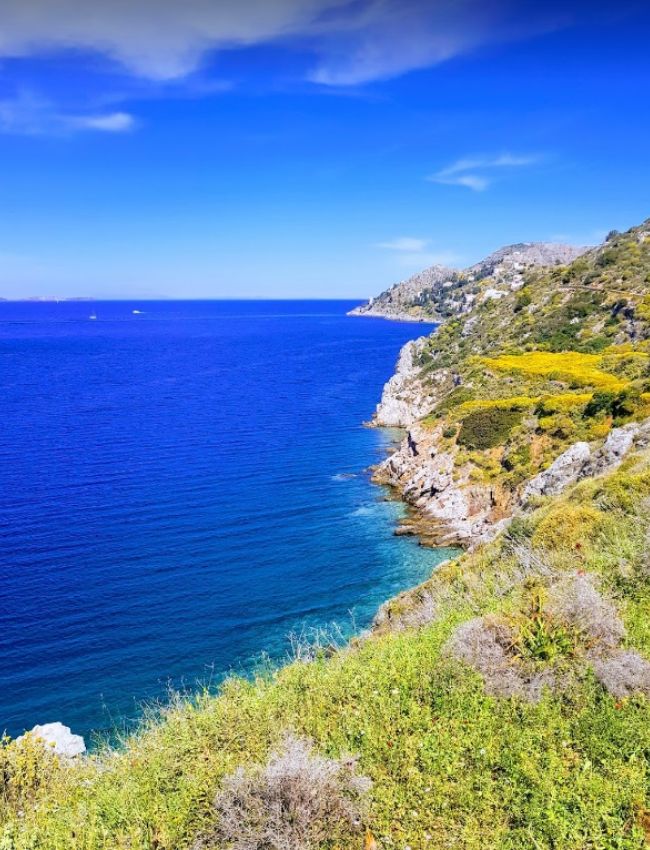 Bisti is an ideal beach if you like sports activities such as diving and kayaking
Limnioza beach is a bit far and it will take you about 2 hours to hike there. So as you can imagine, this is a very quiet beach
Agios Nikolaos is a very nice beach but only accessible by a water taxi
How do you Get Around Hydra Island?
Hydra is a small island so you will have to walk everywhere. If you would like to visit the other side of the island you can take a water taxi.
How Much Time do you Need in Hydra?
Ideally, you should stay for 2 full days and 1 overnight to enjoy the best of what Hydra offers.
What is it with the Hydra's Cats?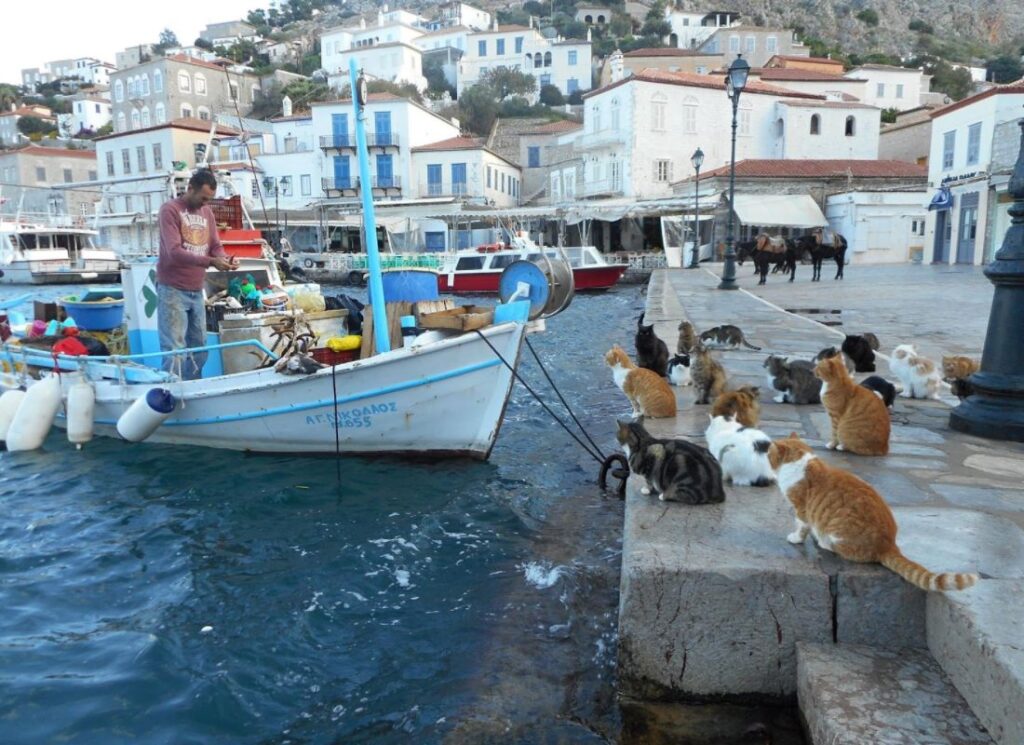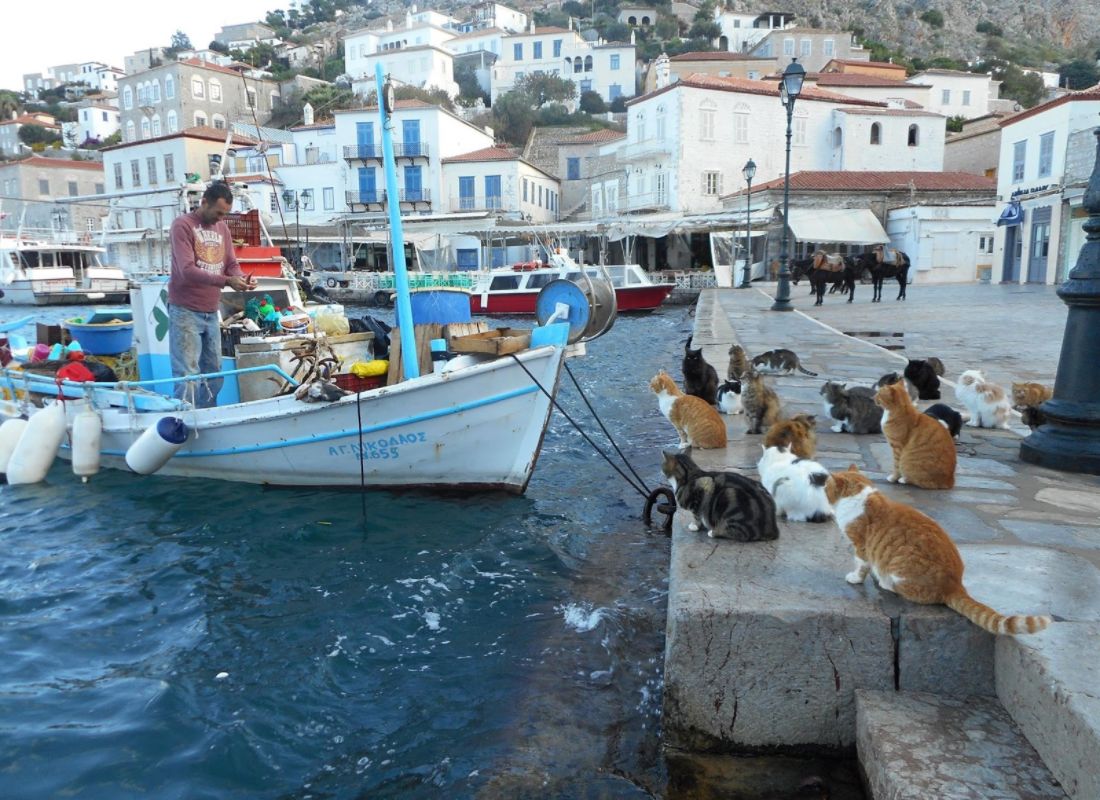 There is a large number of healthy cats on the island due to the restless animal charity HydraArk.
Its committed volunteers not only take care/feed/ and vaccinate stray cats but also in cooperation with the local authorities run neutering programs to keep the numbers under control.
Can I Hike in Hydra?
Yes, Hydra is a great place for hiking. The hiking trails are marked out with yellow and black signs that detail where you will go if you take the hike. There are easy and more demanding trails to choose from, depending on how experienced you are.
The Hydra Trails is a Hydra Municipality initiative to make it easier for hikers to explore and discover Hydra's trails. Check it out here www.hydratrails.gr
When is Best to Go to Hydra?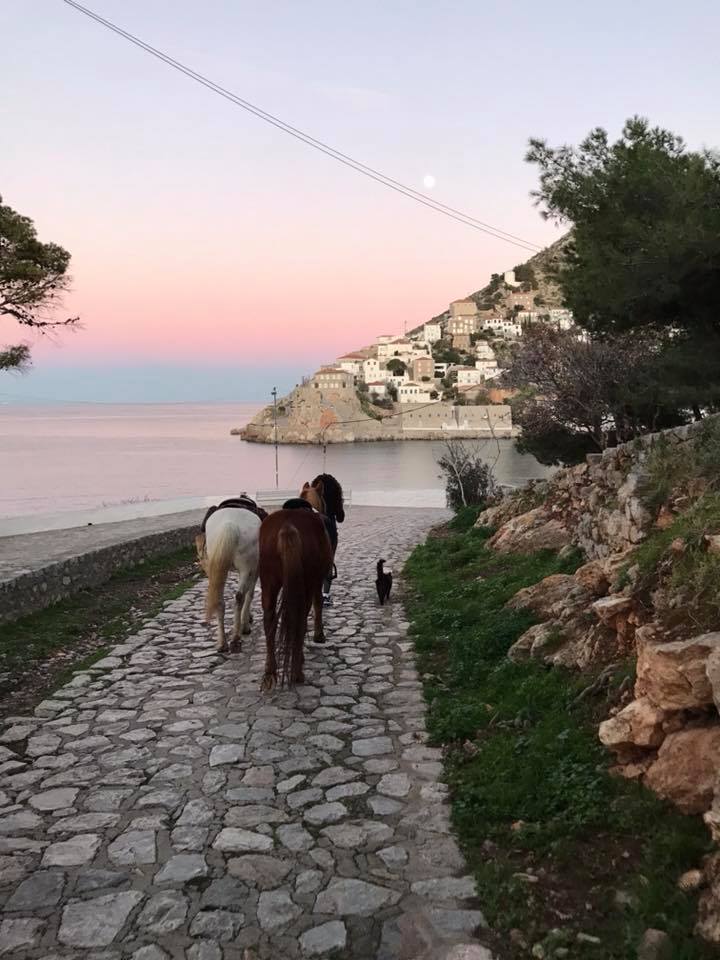 In the summer, like all Greek islands close to Athens, and especially Hydra which is a super cosmopolitan island, it can get busy.
Spring, fall, or even winter is the best time for me to visit Hydra because it is so much more relaxed, peaceful, full of flowers and the colder weather makes the island much more romantic.
Are There any Museums in Hydra?
Yes, there are a few very interesting museums on Hydra island:
Historical Archive-Museum of Hydra: It showcases historical material of the island from 1708-1865.
Ecclesiastical and Byzantine Museum: Housed in the old Monastery of the Assumption of the Virgin Mary, it displays vestments, holy vessels, and icons mainly from the 18th century.
Annex to the National Historical Museum: The House of Lazaros Kountouriotis operates as an annex of the National Historical Museum. Lazaros Kountouriotis (1769-1852) was the largest financier of the Greek War of Independence in 1821
Where is Best to Eat?
Omilos Restaurant Bar – The most famous Restaurant in Hydra:
Everyone famous has dined here: The Beatles, the Rolling Stones, Bridget Bardot, Onasis are just a few of them. Housed in a stunning location, it was formerly known as Lagoudera.
Omilos keeps the vibe alive and provides outstanding service and excellent cuisine to its guests. If you are visiting during peak season you better book your table in advance.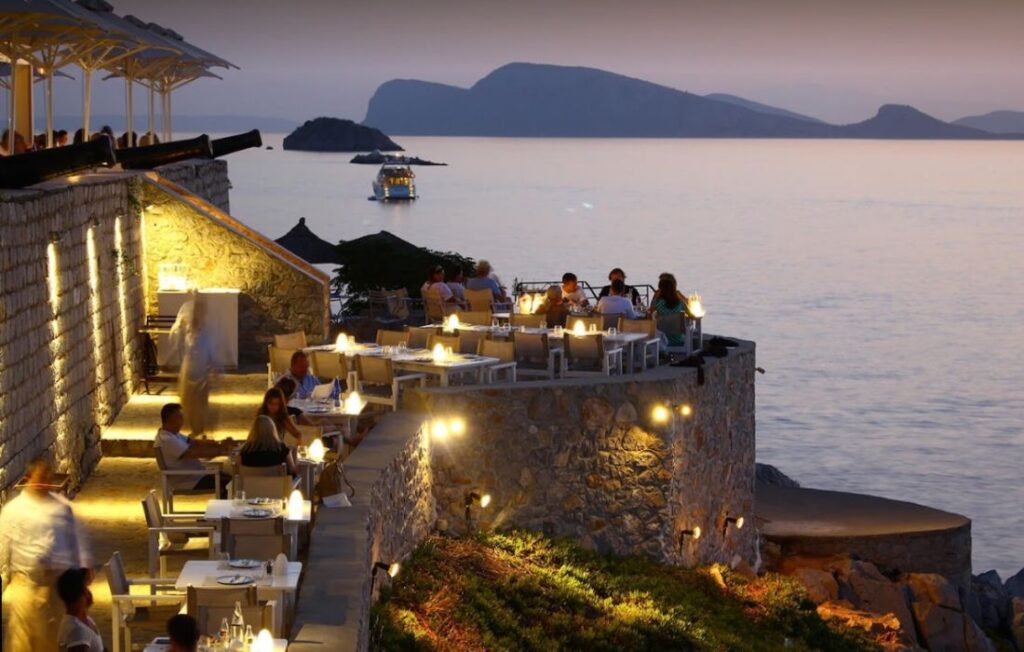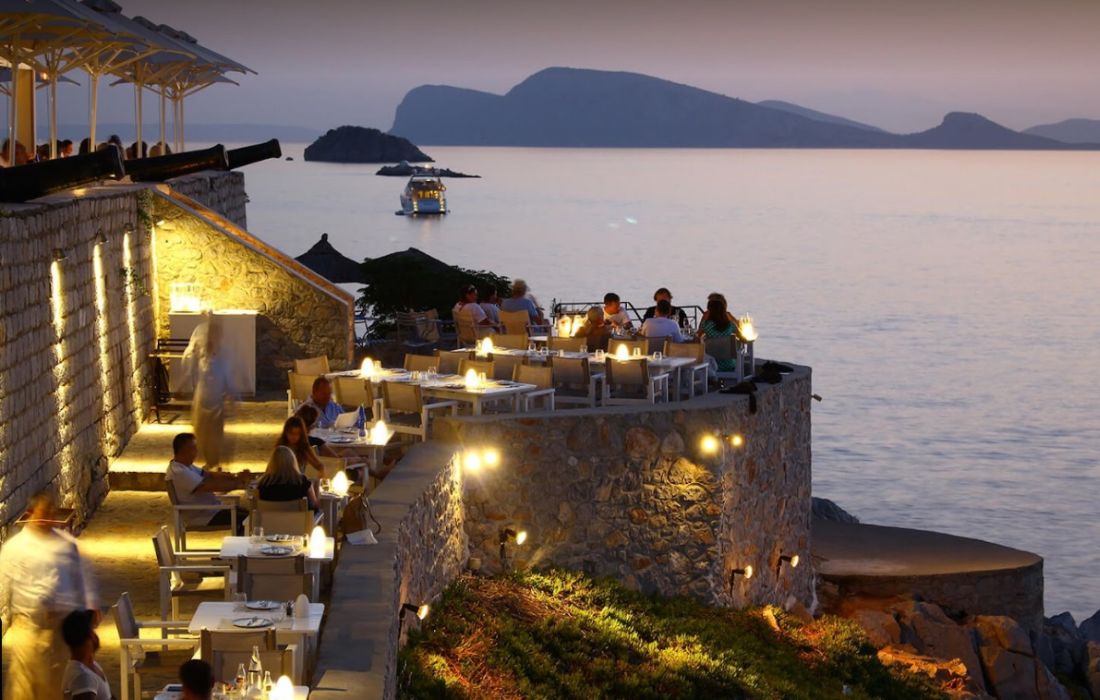 Sunset Restaurant
The Sunset restaurant is the perfect place to watch the sun go down on Hydra island! Its yard is surrounded by canons(!), and it offers fine cuisine with an amazing sea view. If you are visiting during peak season you better book your table in advance.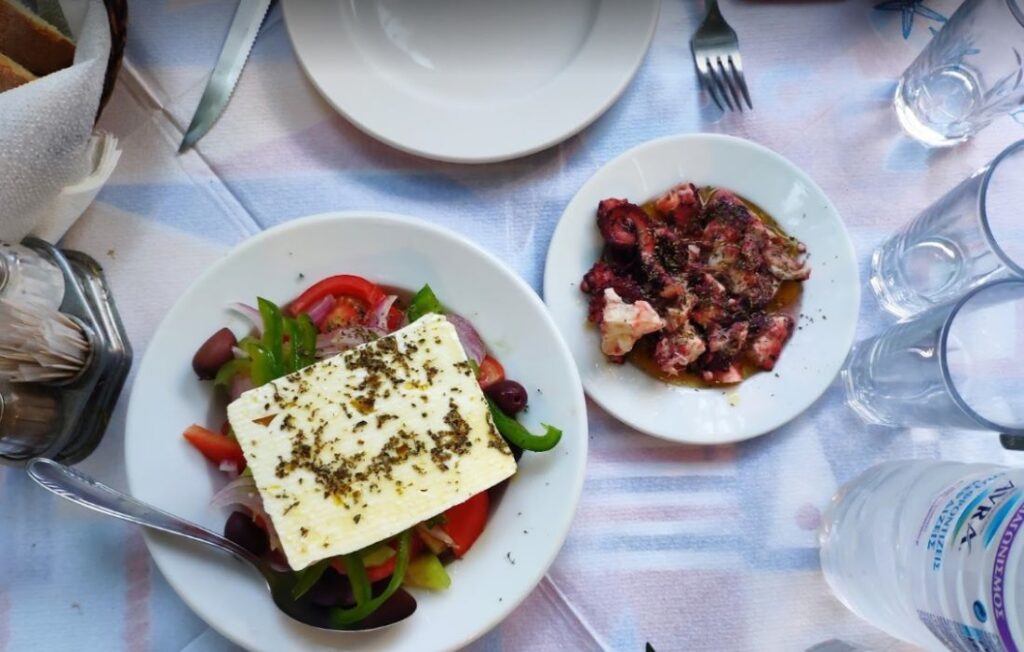 Kryfo Limani Traditional Tavern
One of the most traditional places in Hydra, and one of my favorites! They cook authentic Greek food, in a friendly environment with Greek music in a lush garden. Find it in Tompazi st a few minutes walk from the port
What are the Best Hotels in Hydra?
Four Seasons Hydra Luxury Suites. An excellent small hotel in a peaceful beach setting, wonderful in every detail, and close to Hydra port. Check availability and rates in Booking.com
Cotommatae Hydra 1810. Housed in a 19th-century mansion, a 10-minute walk from the Hydra port, beautifully decorated rooms, and with mouth-watering meals, this is one of the best of Hydra. Check availability and rates on Booking.com

Angelica Traditional Boutique Hotel(mid-range). Set in a historic building in the heart of Hydra, hosts super-friendly and accommodating, and with a hearty breakfast, you will definitely enjoy your stay. Check availability and rates on Booking
Where Should I Stay in Hydra on a Budget?
Glaros Guesthouse: The property is stunning with a wonderful view outside the balcony, spotlessly clean, close to everything with very friendly hosts. Check availability and rates on Booking.
What Island Hopping Can I do From Hydra?
Take the ferry to classy Spetses Island and you will be there in 35′ – 1 hour, depending on the ferry you will get.
The Ferry trip to Poros Island is only 35′.
Take the ferry to Porto Heli and you will be there in 1 h and 20′.
Go to beautiful Ermioni seaside resort in just 25 minutes!
= > Check routes and prices with no hidden fees at FerryHopper
Old Greek Movie in Hydra Island
And I would like to finish this post on Hydra with a short video clip from a very popular Greek movie filmed in 1967 in Hydra (Title: Gorgones and Magkes).
All the alleys and houses are exactly the same today. Hope you enjoy the clip and the very romantic song:
How to Get to Greece
Like most visitors to Greece, you will probably have to fly to Athens or Thessaloniki International Airports to get to your final destinations.
For the Cheapest, Fastest, Best Worldwide Flights, I highly recommend the Skyscanner search engine site.
If you prefer to avoid the hassle of public transport and wish for some luxury pampering, you should book a private transfer with English speaking chauffeur from Athens International Airport to Piraeus Ferries. Check availability and prices on Viator here
Where to Stay in Athens
Looking for the Best Hotels near old Athens Plaka and Acropolis Parthenon?
Or you would like to stay at a beachfront hotel?
Perhaps you are more in-budget hotels interested?
Whichever your preferences I have collected the best options for your staying in Athens below:
A Message from Evgenia
Some of my Favorite Travel Resources for Greece
Airflights: Cheap/Fast/Best Worldwide Flights from KAYAK or SkyScanner search engine site
Booking.com: I use Booking.com because I can get the best deals, have info on hotels and Airbnb's alike, with breakfast or not, free cancellations, and great prices!
Ferries to the Greek Islands: Book your ferry transfer with FerryScanner or FerryHopper, and get the best prices in the market with no hidden fees
World Nomads Insurance: I feel insecure traveling to another country without having even the most basic of insurances. Insurance will protect you against illness, injury, theft and cancellations
Best car rental prices – Guaranteed. RentalCars.com
Get Your Guide: For all your day or multi-day tours and city guide needs, I use Get Your Guide
iVisa: For any questions, you may have about your documents, passport if you need a visa, a new photo, or any visa-related matter, iVisa is your man (or woman!)
Emergency Numbers Anywhere in Greece: AMBULANCE 166 – FIRE 199 – POLICE 100– EMERGENCY NUMBER 112
More Inspiring Reading on Greek Islands