Poros Greece is a very beautiful pine-forest island of the Argosaronic Gulf between Athens and the Peloponnese. It is in the same island group as Aegina, Spetses, and Hydra and is often combined as a hopping island trip from Athens.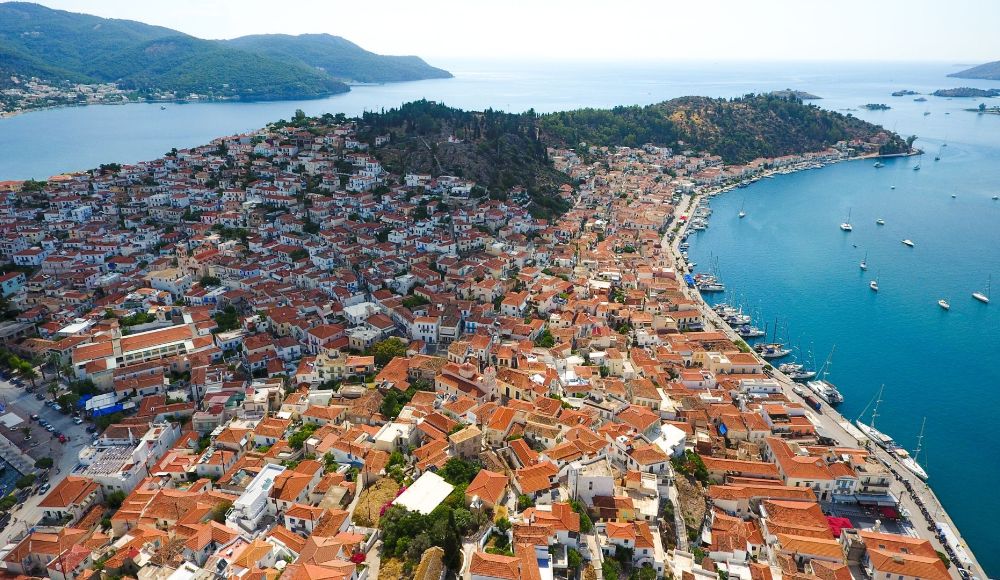 Poros Greece with the yacht marinas, neoclassical buildings, an impressive clocktower symbol, tiny alleys laden with flowers and quaint shops, and fantastic beaches with pine forests reaching into the waters will definitely charm you!
What is so amazing about Poros Greece is that it is actually made up of 2 islands (Volcanic Spheria and Sedimentary Kalavria) divided by a narrow canal, an island hopping in itself!
Poros has attracted many eminent artists, writers, and poets. Two of them were Henry Miller and Greek George Seferis, a Nobel Prize winner of Literature in 1963.
*Some of the links in this post are affiliate links. That means I may make a commission if you click and buy. The commission comes at no additional cost to you.
Poros Greece Quick Reference
What is Best to Do on Poros?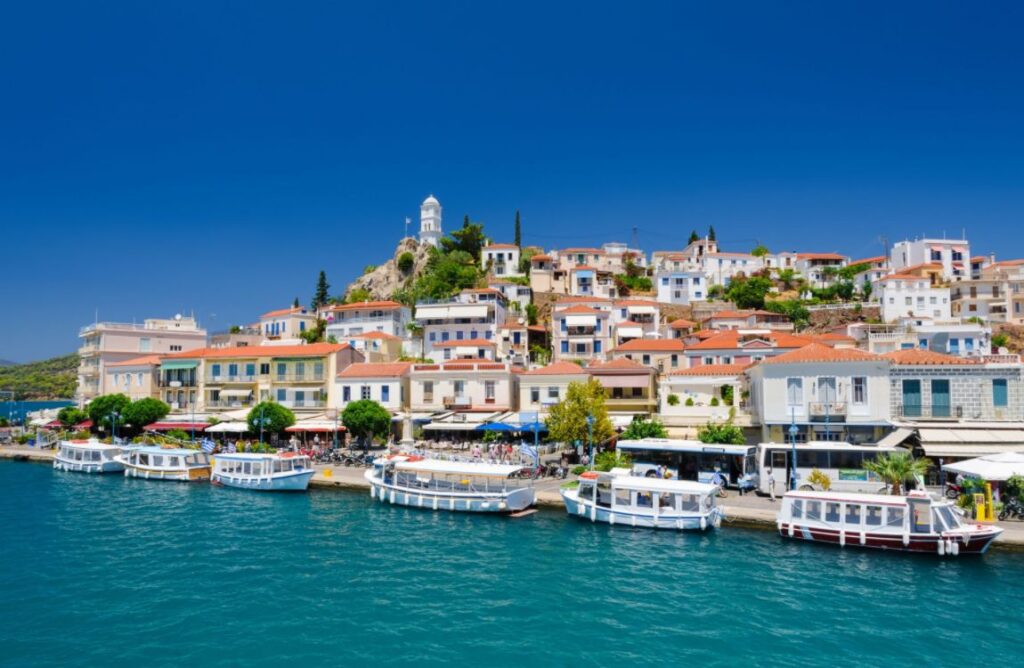 As the ferry approaches the Poros port, you will be delighted by the lovely views of the amphitheatrically built main Poros town. The 1927 Clock Tower is visible from afar, try to spot it.
One of the most entertaining things to do on Poros Island is to walk by the well-kept seafront boulevard and see the yachts, the small fishing boats, the stone mansions, the cafes, and the fish taverns.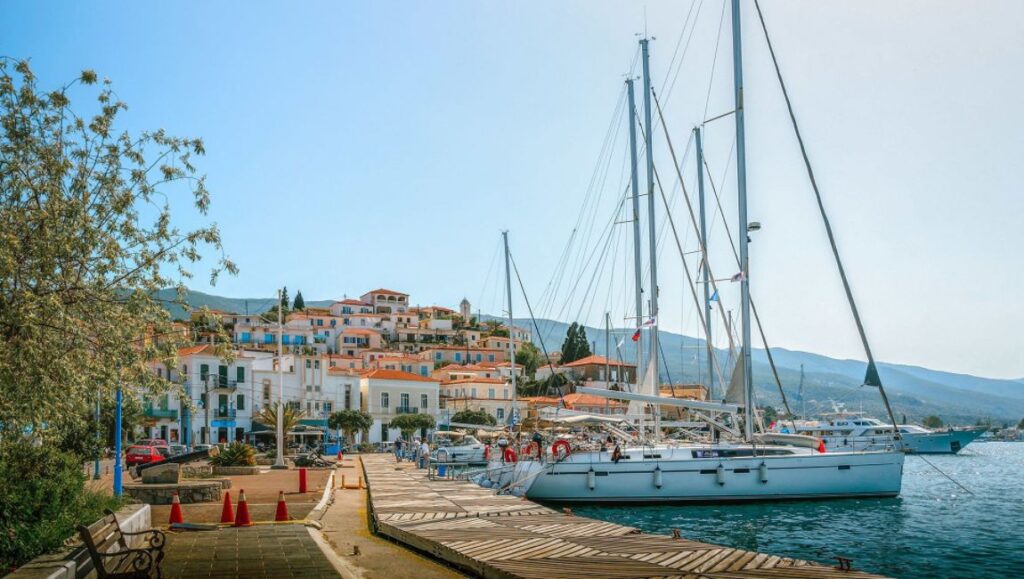 And in Greece, after we have walked a tiny bit we always stop for a coffee, for baklava, for lunch, ouzo break, any excuse we can think of, to sit at a table and taste the local goods. I suggest you do the same, order a Greek coffee and enjoy the beautiful view of the sea around you.
It is even more beautiful if you sit in a bar in the evening, watching the lights reflecting on the seawater, or look at the birds flying low over the water around sunset time.
Walk Around the Poros Island Main Town
Hopefully, you didn't drink too many ouzos during your stroll on the Poros promenade and you can continue your tour on the island!
Leave the port behind you and start exploring the Poros town, built on the smaller and volcanic island of Poros, Spheria.
Walking through the narrow alleyways of the main town, among neoclassic buildings with tiles roofs and colorful window panes, often wrapped in bougainvillea, reminds me more of the old part of Athens (Plaka) rather than an Argosaronic island.
Inside the Poros town, you will find that the atmosphere is less touristic and some of the most authentic taverns frequented by the locals can be found here.
Visit the Archaeological Museum in Koryzi Square to take in exhibits from the classical era of Greece and findings from the remains of the Temple of Poseidon on Poros. The ticket is €2.
From November 1st to March 31st is open between 8:00-15:30 – Tuesday: closed
From May 14th to October 31st is open between 08:30-15:30 – Tuesday: closed
In the same square, you will also find the Public Library of Poros Greece
On the ground floor of the Library, you can visit the permanent exhibition "Seashells and Sea", with a wealth of volcanic and geological information and photographs from the Poros seabed.
Walk up the road with the prickly pears and pines path to get to the Clock Tower built in 1927. The Clock is visible everywhere in Poros town built on top of one of the 2 hills, Kalavria hill.
You will be compensated by the fantastic views of the whole of Poros island and the seaside of the Peloponnese right across, especially during the sunset.
The elaborate clock mechanism purchased more than a century ago from the US, can be seen on the ground floor of the Tower.
Walking out of the town towards the northwest and close to the canal find the historical building of the Nautical Center of Poros.
The impressive neoclassical building of 1828 was Greece's first king Otto's house.
Take the small boats to Bourtzi island found at the east entrance of Poros port (some people swim to the island) with a castle fortification built in 1827.
Discover the remains of the Temple of Poseidon, built in 520 BC on the highest point at the north center of Poros Greece. The sanctuary was built near the ancient city of Kalavria (Poros' ancient name), in the Palatia area of Poros island.

There is a plaque on the site devoted to the late Berit Wells, a significant archaeologist who spent 12 years excavating the ancient site and offered invaluable work on Poros' Ancient History conservation.
The Poros Archaeological Site is open daily between 8.30 am – 3.30 pm. with free entrance. There is no canteen for water or an information booth. There are though a few signs with some information about the Sanctuary.
History Tip: Demosthenes, an Athenian Statesman, right after Great Alexander died (323 BCE), urged the Athenians to seek independence from Macedonians. When the Athenians, who were forced by the Macedonians, reluctantly adopted a decree condemning him to death, Demosthenes went to the sanctuary of Poseidon where he committed suicide by drinking poison.
The beautiful and rare square-built lighthouse, Dana, constructed in 1870 by the Frech Company of Ottoman Lighthouses can be found within 15 minutes drive northwest of Poros town.
The surrounding view of Poros hills and the open Aegean Sea from Dana Lighthouse are magnificent and like all lighthouses, they are great to watch the sunset and have romantic moments!
Dive into Poros Greece Beaches
Monastiri Beach, 4 km east of Poros town surrounded by a pine forest is one of the prettiest beaches on Poros island. It is a gorgeous organized beach, with sunbeds and umbrellas, water sports facilities, accommodation choices, and some taverns around the beach.
Monastiri is one of the top destinations for snorkeling lovers as the seabed is full of fish with little rocks spread all around.
Right over the beach, you will find the imposing Monastery of Zoodochos Pigi.
The Monastery was founded in 1720, has a typical island architecture, and has played an enormous historical role in Greece's Revolutionary War against the Ottomans.
You can visit the Monastery every day between 7.30 am – 1 pm and 4 pm – sunset. Tel: +30 22980-22926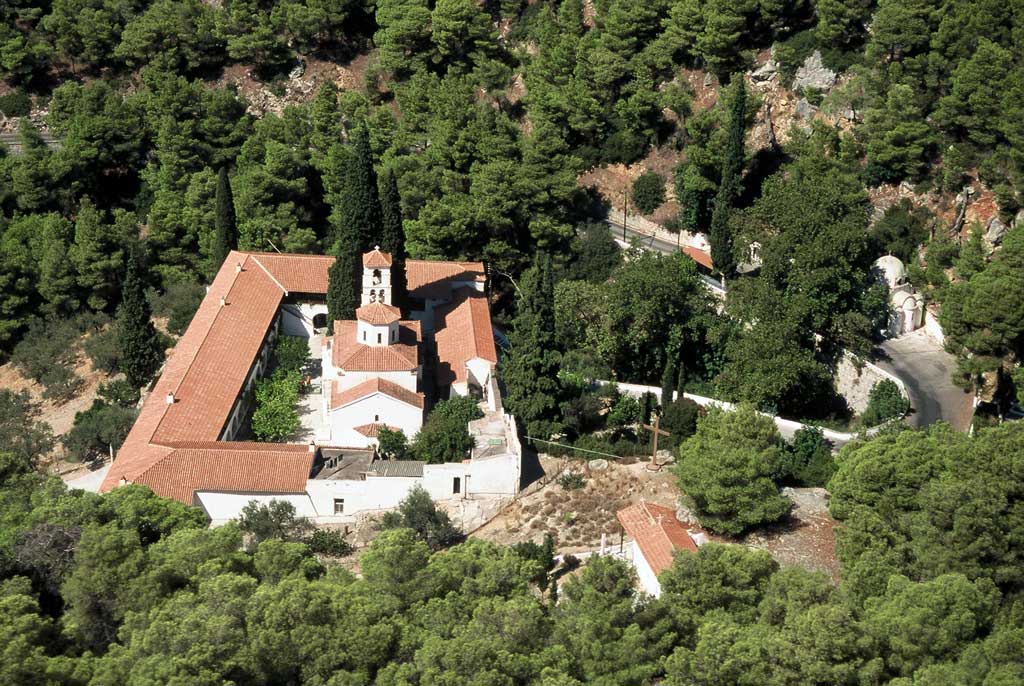 200 meters from the Monastery entrance, and inside the pine forest, you should visit Melistakto Cafe.
It is a very traditional Kafenio (Greek word for cafe), offering fresh Greek sweets like baklava and galaktoboureko, coffees, and freshly squeezed lemonade (Nearby Galatas is big in lemon production).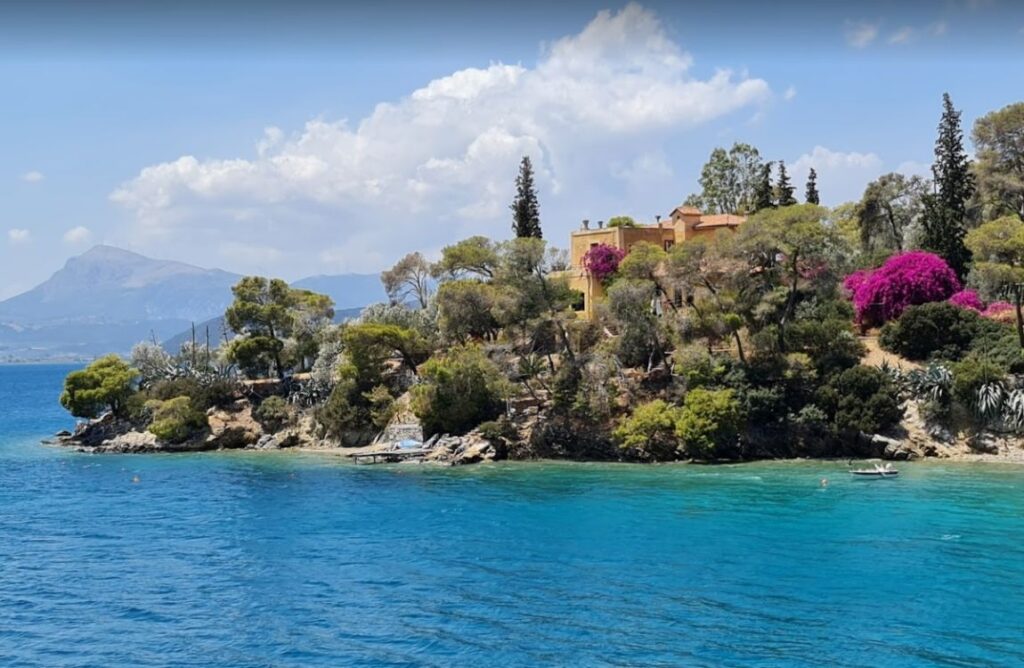 The Limanaki tis Agapis beach (The Love Bay), and my own favorite beach in Poros, is stunningly beautiful alas a bit small beach so it can get crowded.
Set on a protected bay with pine trees hanging over the sea, and crystal clear blue-green waters is a really fantastic beach.
Don't miss visiting the small Byzantine church at the end of the beach.
Russian Dockyard, a well-protected bay, with fine golden sand is 4,5 km west of Poros town. This is the bay that the Russian ships used to dock while helping the Greeks in their Independence war against the Ottomans in 1821.
Right across the beach, there is the tiny heart-shaped island, Daskalio, that you can visit with a picturesque Church. Find at the beach the Café Russian Bay, open all year round for coffee, breakfast, and lunch.
Mikro(small) and Megalo(Large) Neorio, the two beaches closest to the town, are ideal for families and are surrounded by a good choice of taverns and restaurants.
They have golden sand and transparent waters that often create the illusion of a huge mirror.
Askeli beach is one of the most popular and busiest beaches on Paros island, 2 km north of Poros Port. It is an organized beach, with beach bars and beach volleys and lots of trees to hide under if you are not fond of too much sun (I am not!).
There is a good selection of hotels, taverns, bike rentals, and small shops to keep you happy if you decide to stay here.
Vagonia Beach is quiet and remote with pebbles, set right across from Aegina Island, north of Poros town.
In the seabed of Vagonia, there is a sunken town and if you swim there you can see traces of ancient streets and the foundations of ancient houses.
You can go to Vagonia beach in your own vehicle and it is 6 km far from Poros town.
Gerolimenas Beach is another secluded beach and ideal for nudism, 5.5 km from Poros town. To reach Gerolimenas, you will have to park your car up to a point and hike a bit to reach the beach.
How much time do you need in Poros Greece?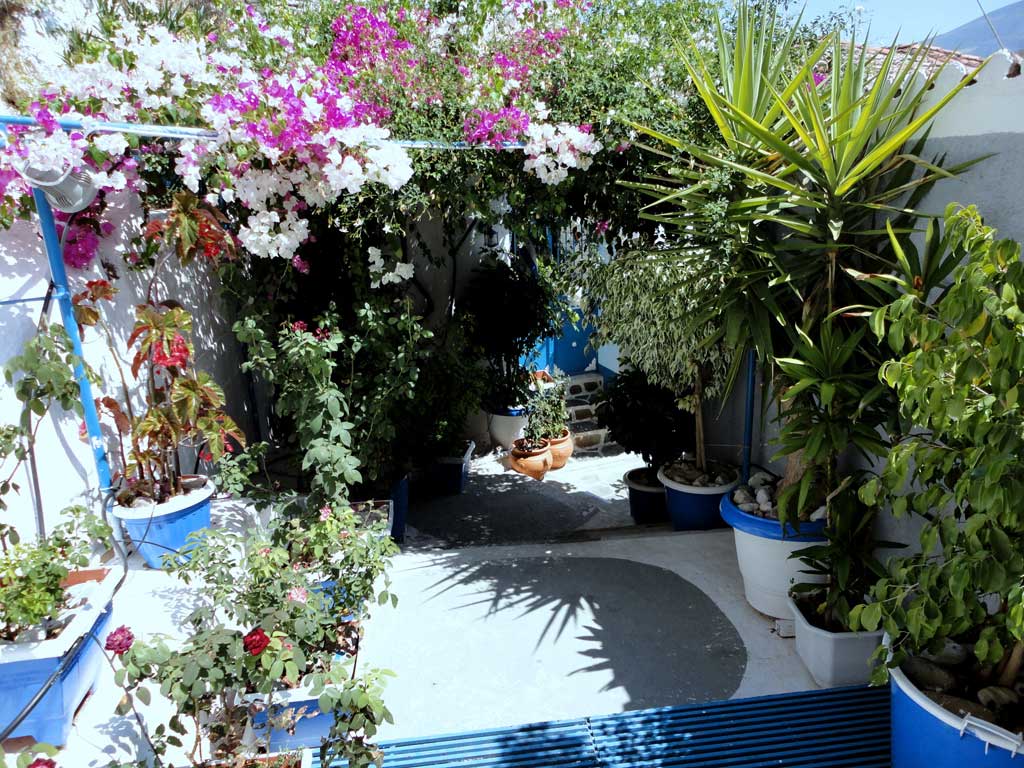 You can visit Poros as a day trip from Athens, or you can stay for a weekend, which is what a lot of Athenians do.
In my opinion, it is such a pretty island that you could spend easily 4-5 days without getting bored and if you would like some scenery change you can always travel to the Peloponnese.
Where to stay in Poros Greece?
Dimitra Boutique Hotel is surrounded by a garden and its well-decorated rooms offer an amazing sea view. With super clean rooms and friendly hosts, 5 minutes away from Poros town, you will enjoy a great hospitality experience.
Is Paros the Same as Poros?
You can easily confuse them and think it is the same island and you just see a typo but it is not the same.
Paros is in the Cyclades island group, like Mykonos and Santorini, and the ferry takes 3 to 5 hours to get there from Athens.
Paros island has the whitewashed cubic houses of the Cycladic charm and architecture, it is relatively flat and is almost 10 times larger than Poros. Paros' area covers 75.79 mi² and Poros just 8.842 mi².
How to get around Poros Island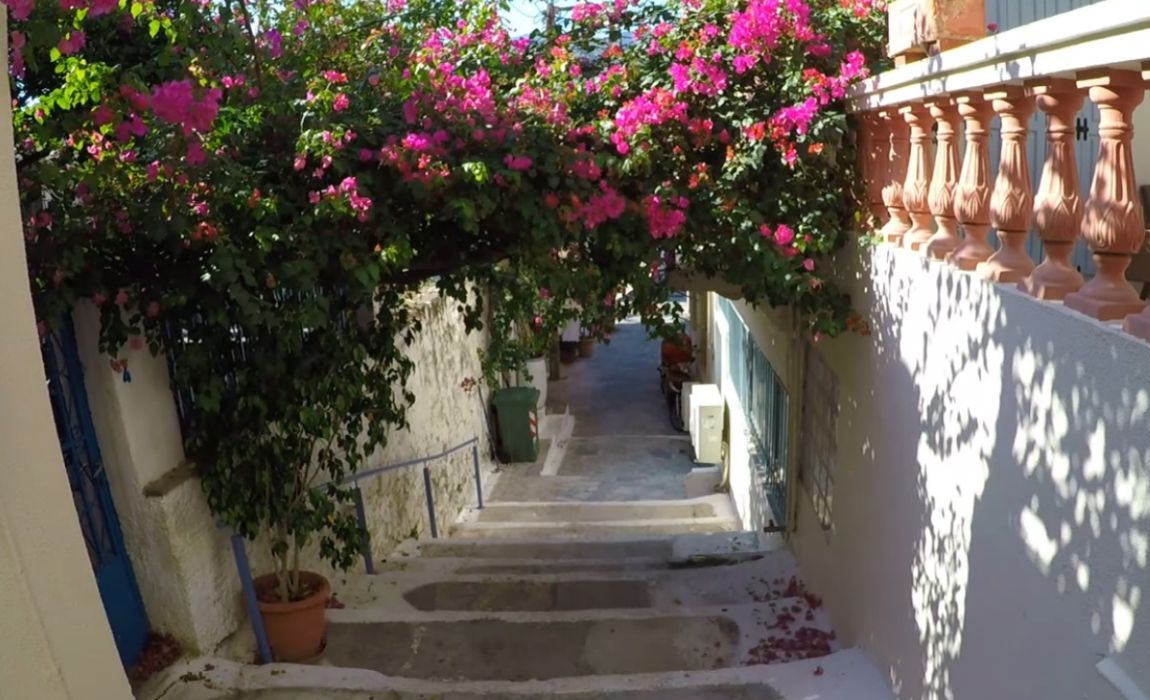 Poros is a small island, with a limited road network. During the summer, cars are not allowed inside the small Poros town so everyone parks their cars at the municipal parking at the port.
So the best way to move around Poros town is to walk. If you would like to further explore the island, there are some options you can choose from:
the free-of-charge municipal small bus that goes around the town between 10.00 am and 3.00 pm; you can get it at the Poros main square, tel: +30 22980 23003
small traditional boats can take you to beaches around the island from Poros port
a private company bus to Monastery Beach and other areas. You can find the bus at the new western port (ticket 1 euro)
and of course, you can rent a car either from Athens or from Poros town
How to Get to Poros Greece (Can you fly to Poros?)
There is no airport on Poros but there are two other ways of transportation to get on the island:
My favorite is by private car through Corinth Canal, take the road to Epidaurus, and at some point, you will find a sign indicating to go towards Spetses, Poros, and Galatas.
Why do I prefer this route? On my way to Poros, I can also visit the Corinth Canal, Acrocorinth, Ancient Corinth, UNESCO Theater of Epidaurus, volcanic Methana, and everything else in between.
More about volcanic areas in Greece here
Or, you can take the Ferries: The other and probably the easiest way is to take the ferry from Piraeus port, at the E8 gate. Hydrofoil boats do the trip in 1 hour (flying dolphins) and the slow boats need about 2,5 hours. Check timetables at FerryScanner.
What Island Hopping Can I Do from Poros?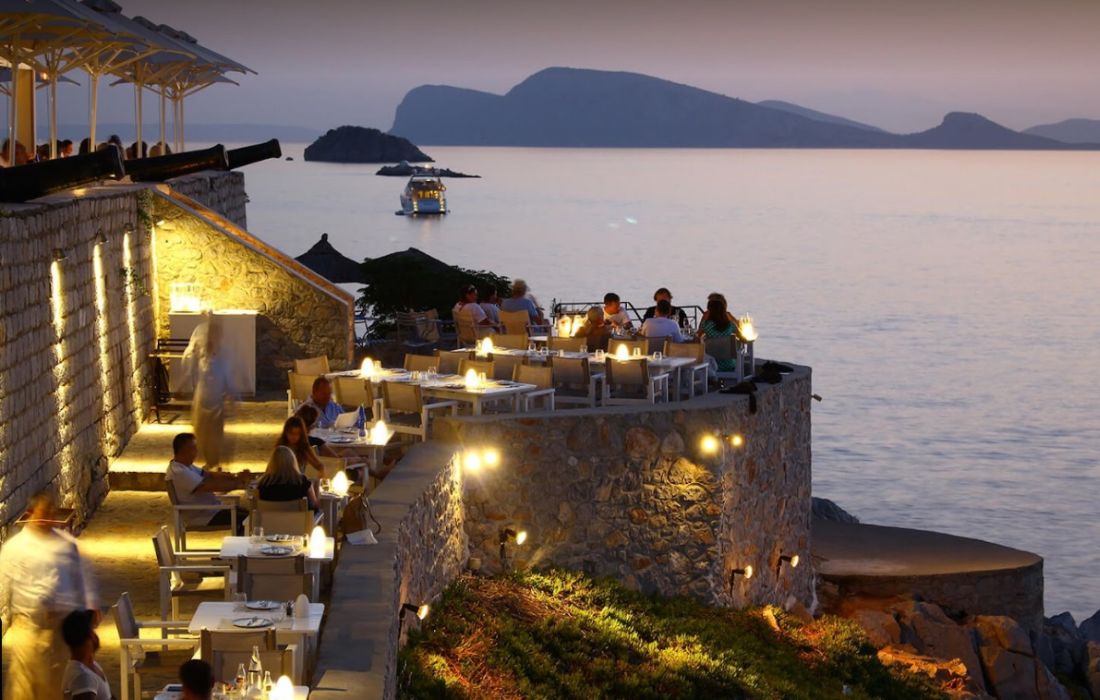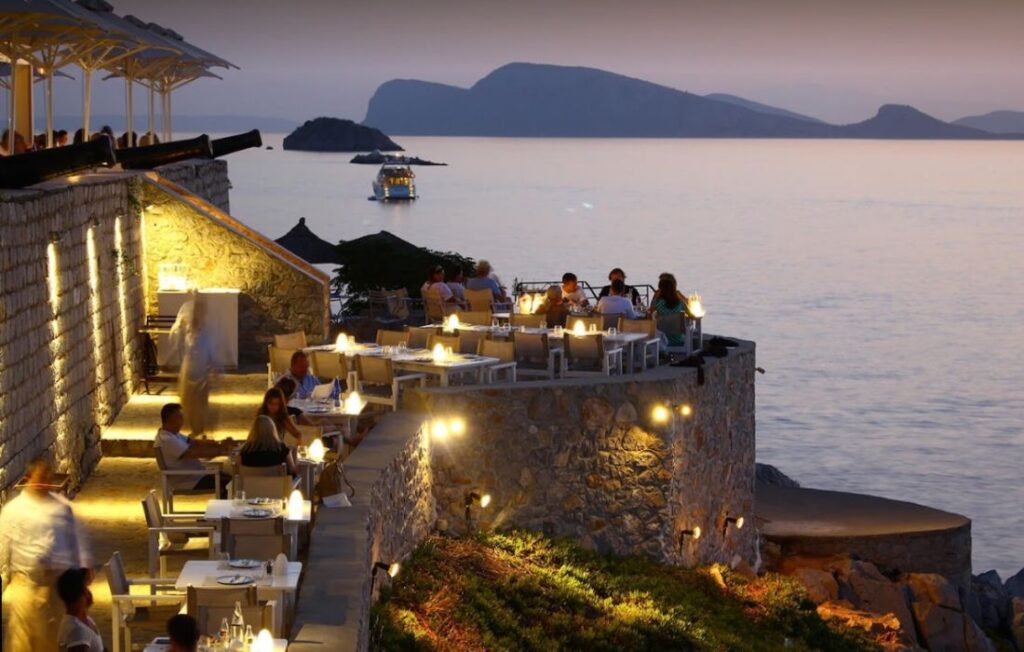 From Poros, you can get the ferries and go to
Aegina Island in 1 hour and 15′
Spetses Island in 1 hour – 1 hour 45′ depending on the ferry
Hydra Island in 30′
Porto Heli 1h 20′ – 2 h depending on the ferry
Ermioni in 1 h
Book your ferry transfer with FerryScanner or FerryHopper, and get the best prices in the market with no hidden fees
When is Best to Go to Poros Greece?
Every season in Greece has its unique charm, colors, herb aroma, and different shades of the light of the sun.
If this is your first time in Greece, then come over to Poros between May and October. If you have been to Greece before, then try to come during Easter, to enjoy a Greek Orthodox Religious feast.
What to Wear on Poros Island
This, apparently, depends on the season you are visiting but anytime between May and October, essential things to have in Greece are:
Useful Info for Poros Island
The nearest large hospitals are in Argos and Nafplio town. Poros has a health center for any emergency: +30 22980-22600. There are about 7-8 ATMs on Poros, most of them scattered around the main port.
Plan My Trip to Greece
Do you need a custom travel itinerary for Greece? Are you traveling solo, with your family or your friends and you need a tailor-made multi-day tour or a transfer within Greece?
If yes, please visit my dedicated Plan My Trip Page for a free itinerary!
How to get to Piraeus Port from Athens Airport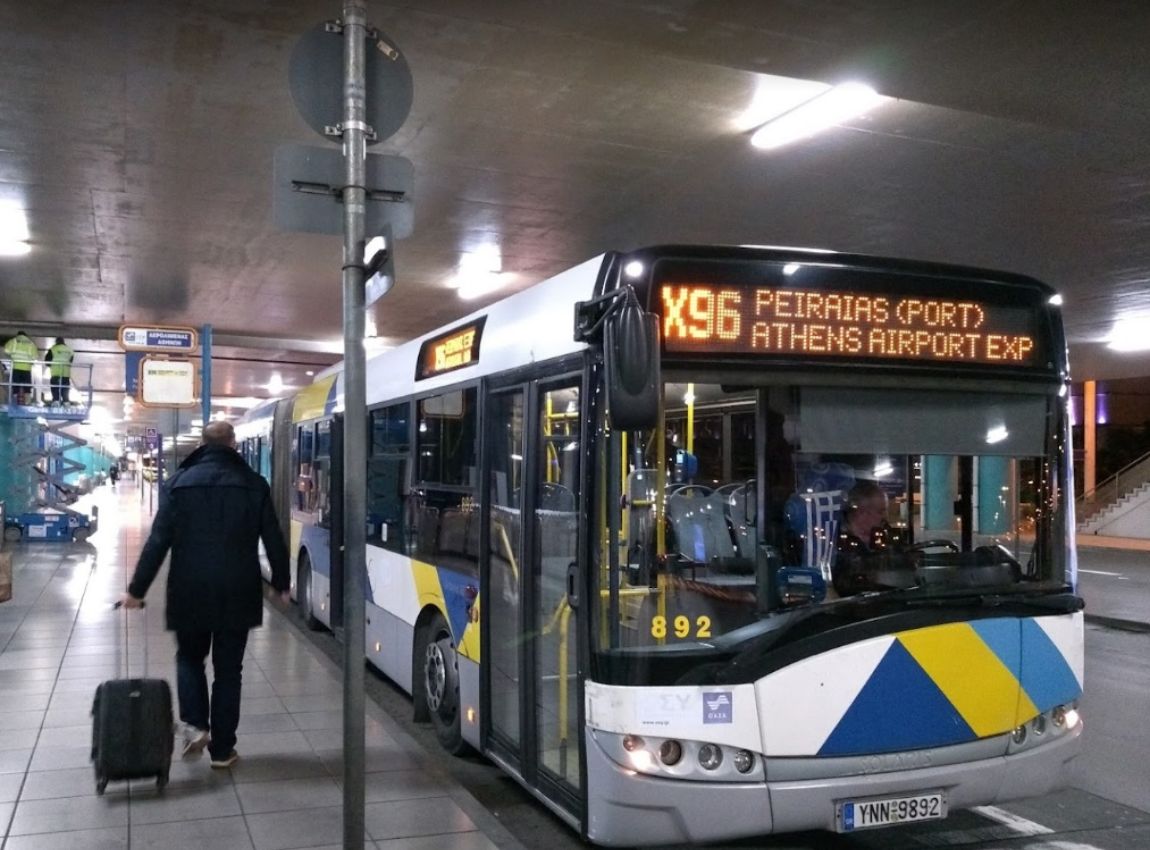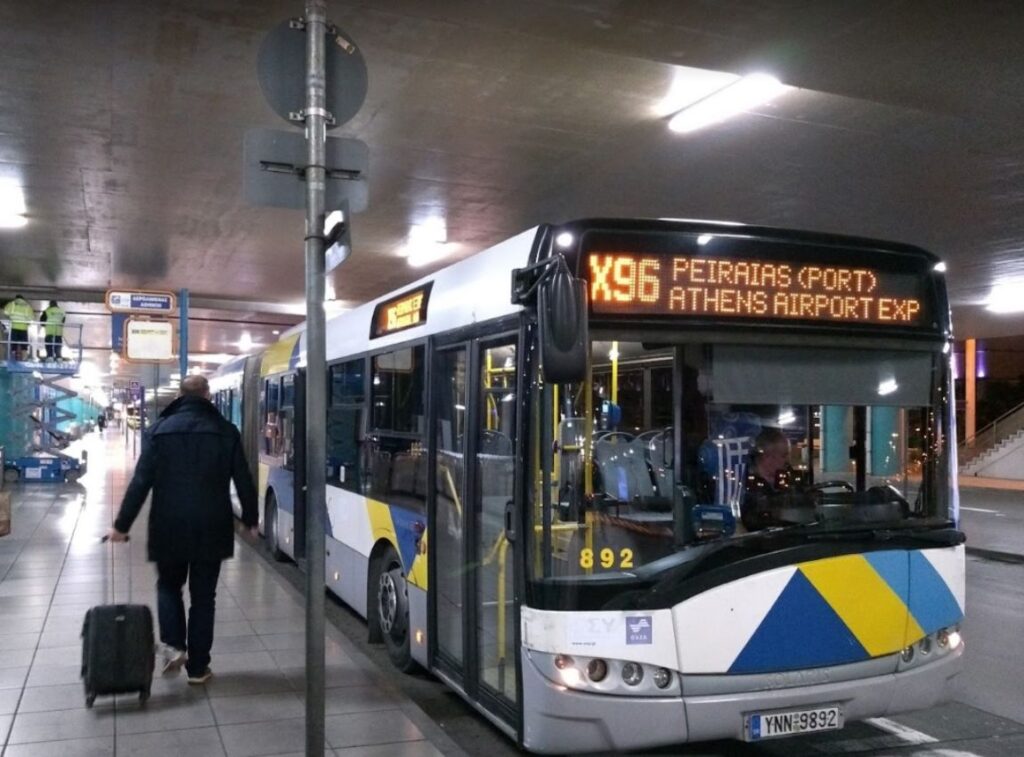 Bus: If you are arriving at Athens International Airport you can travel straight to the port by taking the X96 express bus (6 euro), which departs every 40 minutes and the average trip lasts 1 hour – run 24/7
Athens Metro (10 euro) is easily found across airport arrivals (blue line – M3) going directly to Piraeus port. The average trip to Piraeus lasts 1 hour
Taxis are available in front of the airport (around 40 euros)
Rent a car with Discover cars to rent reliable new cars at affordable prices
You don't like driving but love hassle-free solutions? Book a Private transfer with an English-speaking driver from Athens International Airport to Piraeus Ferries, or anywhere else in Greece
Where is your dream summer destination? Would you go to Poros?
I'd love to hear about where you're spending your vacation this year, especially if you have any exciting travel plans! There are so many things to do on Poros island. I hope that you get the chance to try as many as possible. Till next time, Evgenia❤️
My Most Popular Posts
Essential Greece Travel Info
'Hello' and 'Thank You' in Greek: "Ya sou" and "Efharisto"
Booking.com: I use Booking.com because I can get the best deals on both hotels and apartments, free cancellations, and great prices!
Find Long-Term Rentals in Greece: You will find the best prices in Flatio
FerryScanner to book ferries to the Greek Islands
Athens Metro Website (timetables and ticket info)
Get Your Guide: For all your day or multi-day tours and city guide needs, I use Get Your Guide
Emergency Numbers Anywhere in Greece: AMBULANCE 166 – FIRE 199 – POLICE 100– EMERGENCY NUMBER 112
All rights reserved © Travel the Greek Way. Republishing this article and/or any of its contents (photographs, text, links) is strictly prohibited.
Please follow and like us: