Because Porto Heli is a stunningly beautiful summer resort ideally situated on an impressive bay in Ermionida Municipality in the southeast Peloponnese.
To be precise, Amanzoe owns its main premises in Kranidi, a small historical town, 8 km/5 mi west of Ermioni village and 28 km/17 mi south of Epidaurus Archaeological Site.
In Porto Heli bay (and only 7.2 km/4.5 mi from the Hotel) Amanzoe has the famous Amanzoe Beach Club.
Amanzoe in Kranidi – Porto Heli
Kranidi is surrounded by low hills, covered with olive groves and small forests. Kranidi's houses and buildings have the traditional Argosaronic island architectural style, offering appealing views to the visitors that stroll its alleys.
Amanzoe of the Aman Luxury Hotel chain (in 2018 was sold to Grivalia) is a superluxury resort that looks like an ancient Greek mansion, with austere, grandiose décor and open spaces in full harmony with its Greek beautiful natural environment.
Amanzoe Resort besides offering world-top customer service, stunningly decorated villas, spa, gym, cuisine, and all the other top-notch facilities, I believe that its most valued benefit is that offers full privacy, exclusiveness, and a peaceful surrounding to the lucky ones that stay there.
And if you would like to socialize, see, and be seen, then the Amanzoe Beach Club is your place. Amanzoe offers free transport to the Beach Club which is " a destination in itself, with four swimming pools, a restaurant and lounging areas, a boutique, several overnight Cabanas, a two-room spa and a gym" (source Amanzoe Website).
For more information on Amanzoe visit their dedicated website: https://www.aman.com/resorts/amanzoe
How to Get to Amanzoe and Porto Heli
There are three ways to get to the Amanzoe Resort:
The fast way: via helicopter from Athens International Airport in around 40 minutes
The ferry way: take the boat from Piraeus to Ermioni (2 hours) and from there by a car to Amanzoe (10 minutes)
The slow but more exploratory way: by car from Athens International Airport in around 2.5 hours
If you choose to go by car (either way) it is worth visiting the following world-famous sites in Argolida:
Corinth Canal, Ancient Corinth and Acrocorinth
Mycenae
Epidaurus
Nafplion
Volcanic village Methana
What do to do in Ermionida (Sightseeing)
Ermionida offers many more amazing things to do and see, besides being an ideal seaside resort for relaxing and resting vacation. All around the area, there are many crystal clear, sandy or small pebbled beaches to choose from.
Here are some of the best things to do in Ermionida:
Visit Kontovraki Estate, in Vresteza area, very close to Kranidi and taste a rare white wine variety found only in Kranidi, the Rokaniaris. The Estate also produces other Greek varieties like Roditis, Savvatiano and Xinomavro. Reserve your visit at ktimakontovraki@hotmail.gr or call them at +30 27540 29444
Visit Beiraktaris Beekeeping, an estate with 100 organic olive trees, 800 pomegranates, and 250 aromatic plants like thyme and lavender where his bees take whatever they need to make a mouth watering honey. If you would like to visit or learn more info visit: http://ermionis.gr/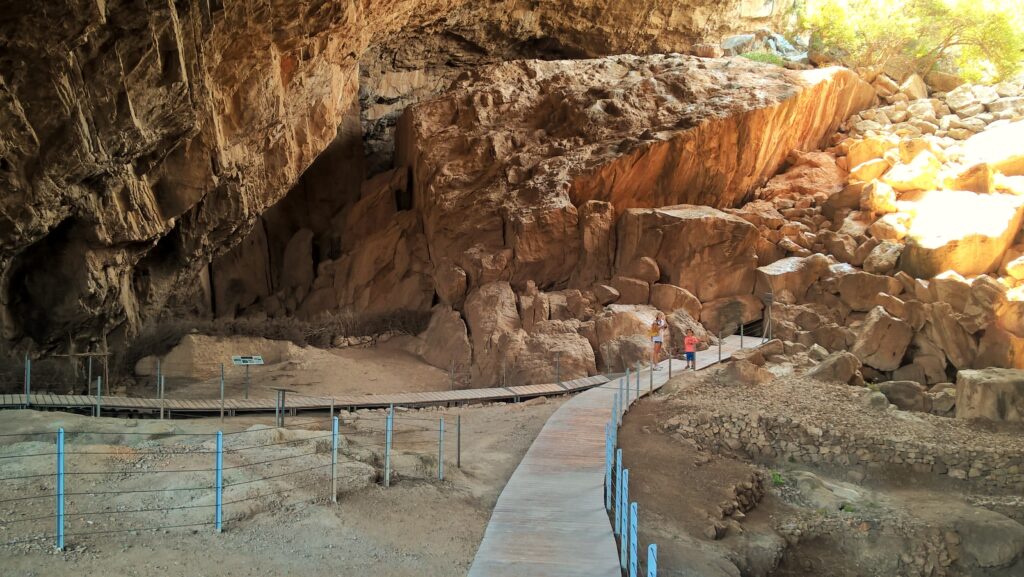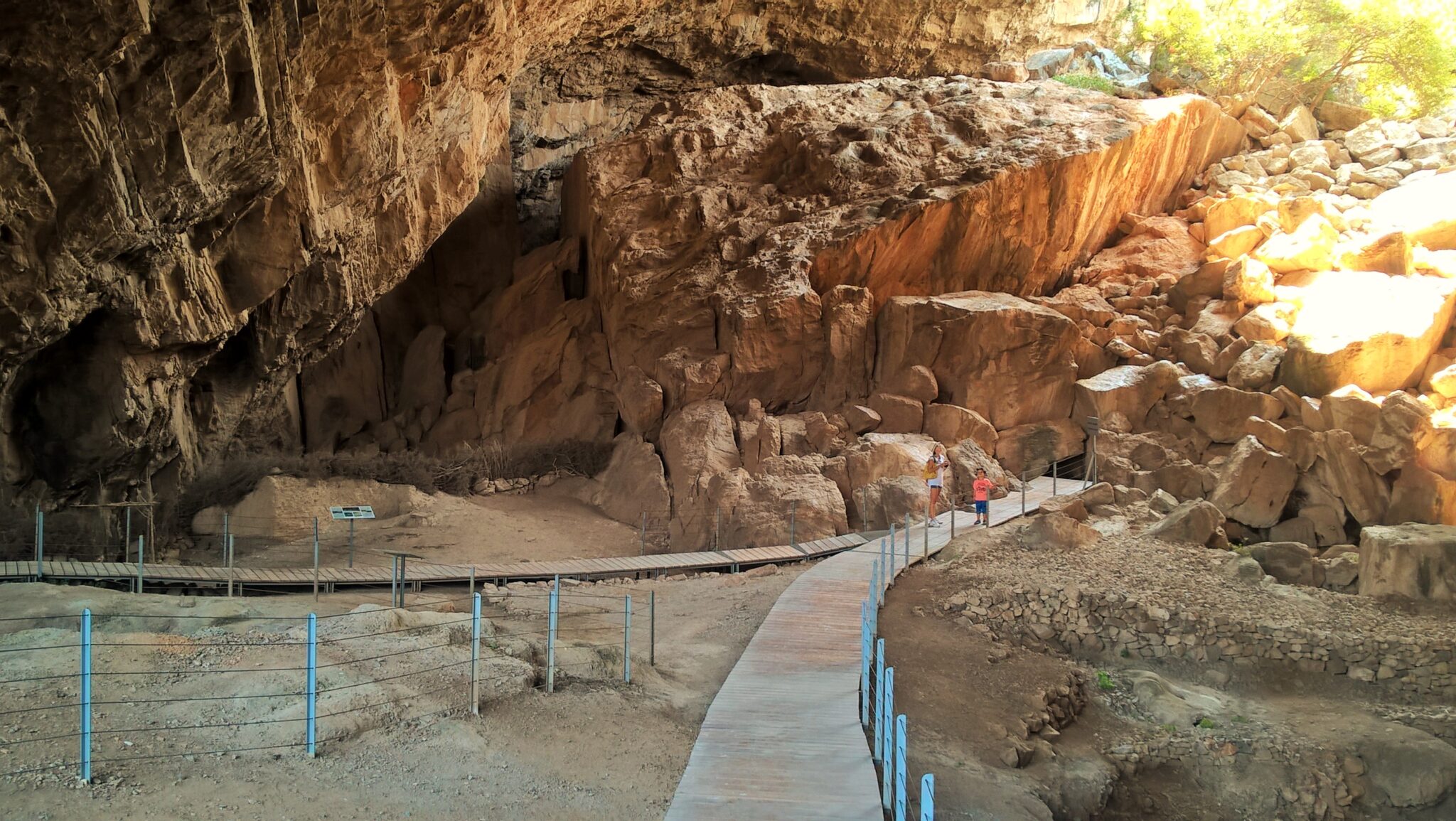 If you like caves, then you should visit the impressive Frangthi cave, in the north shore of Ermionida, one of the most important prehistorical caves with a length of about 150m. You can go there by car and easy hike along the beach following the red signs for 10-15 minutes. The cave is right across Ermioni village.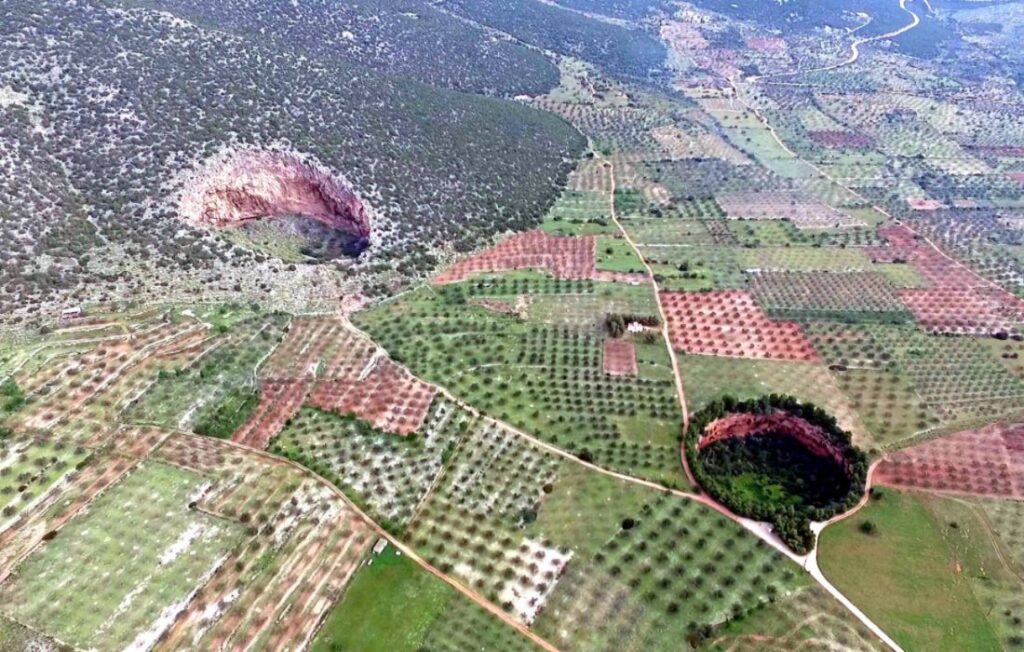 The Caves and chapels of Didyma village are places of outstanding beauty and a rare sight. There are 2 large craters, formed after the roof of the cave collpased and 2 chapels carved into the rocks. It might be challenging to find the caves, so ask help from a local guide
Go to Ermioni village, walk at its lovely port and hike (5 km) to the new Environmental Park all the way to Lepitsa sandy beach with green-blue waters. Take a hat, plenty of water and sunscreen, there is almost no shade in the 5 km hike
Do you fancy something more challenging than the Ermioni easy hike? Then the Katafyki Gorge is ideal for you! It is 7 km long and connects Ermioni with Fournoi village. The beginning of the gorge trail is 4 km far from Ermioni, it is a protected area of outstanding beauty and a wild life refuge. Once again, you should ask for a local guide to come with you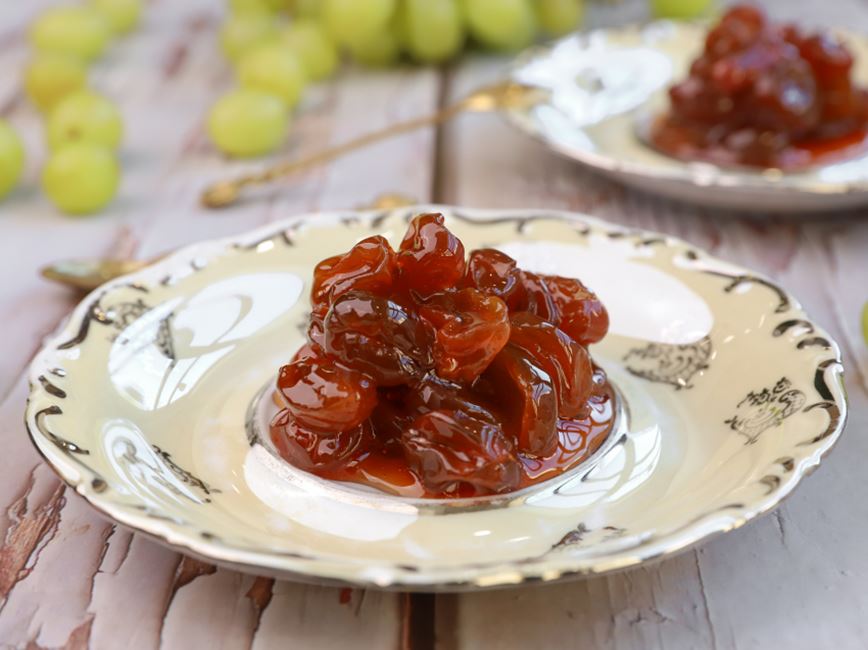 Try the traditional taverns in the area and taste local delicacies such as : Tourlou or Briam, Aubergines with trachana, and all kinds of fresh fish and seafood. My favorites are always the local sweets, I can eat them all, I make no sweet discriminiations!
How far is Spetses Island from Porto Heli?
Spetses is only 15 minutes far from Porto Heli. Hop on the ferry that goes towards Piraeus and before you know it you can be on the classy island of Spetses.
Read here related post: Best Travel Guide to Spetses Island
How to get to Hydra Island from Ermioni
There are small boats that can transfer you to Hydra in 30 minutes. Find them at the port of Ermioni.
Where to Stay in Porto Heli and Surrounding Area
…. besides Amanzoe Resort!
There are a few other excellent accommodation choices around the scenic bay of Ermionida, in both Porto Heli and Ermioni:
*Some of the links below are affiliate links. That means I may make a commission if you click and buy. The commission comes at no additional cost to you. Please see my full disclosure policy for more information*
Nikki Beach Resort & Spa (luxury): A stylish large hotel right on the Porto Heli bay, with classy decorated rooms and excellent service. Try their fantastic spa services by the pool. Check for availability and prices on Booking HERE
Nymfes Villas (luxury): In the area of Porto Heli, with amazing views, spacious garden, swimming pool, private parking facilities, all with Greek traditional elements. Check for availability and prices on Booking HERE
AKS Porto Heli (mid-range): exceptionally located overlooking the sea, spotlessly clean, with fine decorated rooms, and a beautiful garden, this is a great choice. Check for availability and prices on Booking HERE
Mourayio Hotel (mid-range): A small hotel in Ermioni village 15 metres far from the sea. Besides having hospitable hosts and, clean nice rooms the hotel is famous for its lavish breakfasts. Check for availability and prices on Booking HERE
Porto Panorama (budget): Set in a lovely hill, with an infinity pool* and breathtaking views of Porto Heli, Spetses, sunsets and the sea. Check for availability and prices on Booking HERE
Leonidas Resort (budget): This amazing self-catering resort in Ermioni, with modern furnished rooms, daily cleaned swimming pool and rooms, is a great value for money hotel. Check for availability and prices on Booking HERE
* If you are not sure what an infinity pool is, check out my related post on How to Have a Great Time in Santorini
More Inspiring Reading on Greek Islands
Did you find my post on Greece useful? Feel free to buy me a coffee and support my blog!
Not Sure where to Go to Mainland Greece?
Grab below your free 5-Day classic itinerary in mainland Greece. It includes sites, relative informative posts, and hotel recommendations!