Updated July 30th, 2022 by Travel the Greek Way
Porto Heli is a beautiful summer seaside resort 174 km from Athens, situated in the Argolida region in the southeast Peloponnese. Porto Heli is a cosmopolitan town, full of luxury villas and vacation resorts surrounded by low hills covered by olive trees and vineyards.
Porto Heli's port is always favored by yachts and catamarans of all sizes as it has very good infrastructure and a large capacity.
Some of the best things to do in Porto Heli Peloponnese: enjoy the natural beauty of the area, the vibrant nightlife, the excellent seafood restaurants, and the short trips to other stunning nearby destinations: Ermioni, Kranidi, Kosta, Koilada, Frangthi cave, Spetses and Hydra islands and so many more.
*Some of the links below are affiliate links. That means I may make a commission if you click and buy. The commission comes at no additional cost to you. Please see my full disclosure policy for more information*
COVID INFO FOR GREECE: Ministry of Tourism Official Website
Up next I am going to tell you about the best things to do in Porto Heli Peloponnese!
Get your interactive map of Porto Heli here, to drive to any of the places listed on my things to do in Porto Heli.
Where Best to Stay in Porto Heli
Studio Gerani 1 is a beautifully decorated studio, in a geranium garden, with a sea view and is close to Kosta beach. Check for prices and availability in Booking.
Mourayio Hotel (mid-range): A small but simply perfect hotel in Ermioni village, 15 meters far from the sea. Besides having hospitable hosts and, clean nice rooms the hotel is famous for its lavish breakfasts. Check for availability and prices on Booking HERE
How to Get to Porto Heli
There are two perfect ways to get to Porto Heli: by yacht from Athens' marina or by car.
If you choose to go by car, you have the opportunity to visit the world-famous sites in Argolida:
Best Things to Do in Porto Heli Peloponnese
Explore Porto Heli Town
Stroll Porto Heli seaside and go to the Marina with the dozens of yachts. Have a coffee there enjoying the sunset.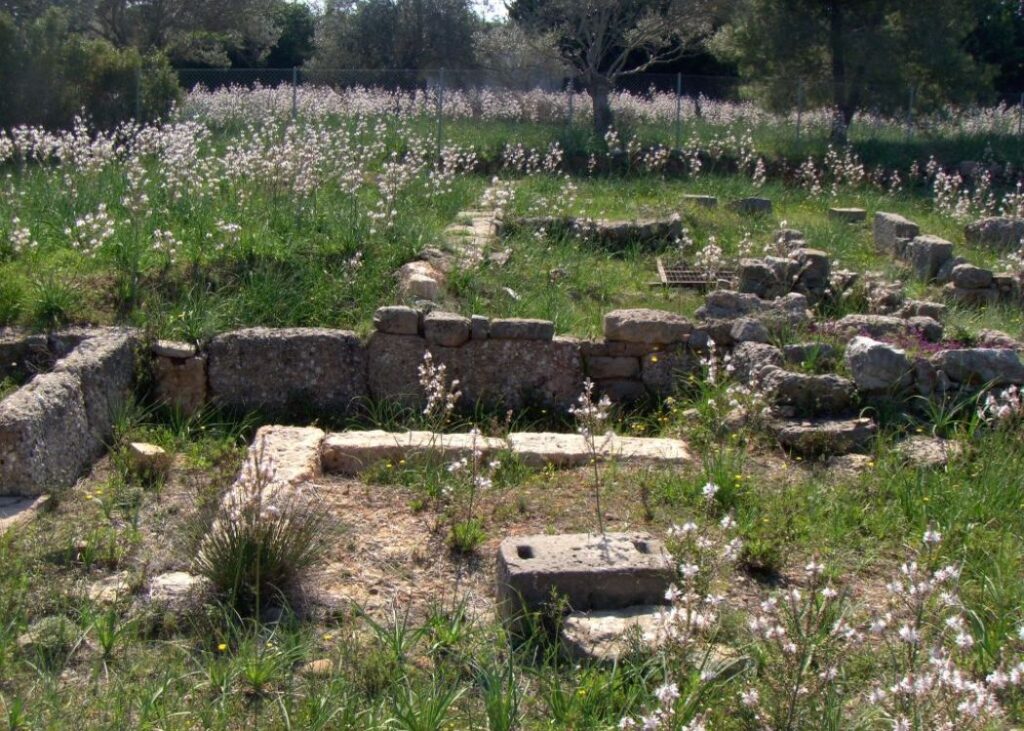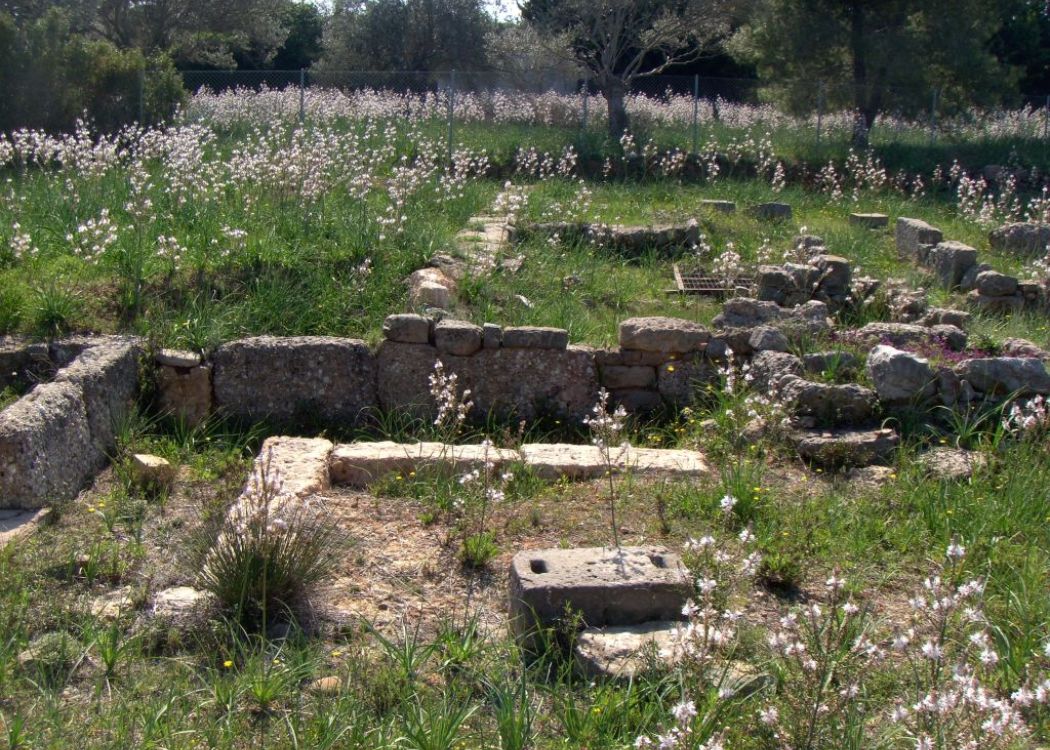 Porto Heli is built on top of the ancient town of Alieis founded in the 7th century BC. There are few remains of the large Acropolis and the ancient town on the hill above the Porto that you can visit. There are also the remains of two temples dedicated to Apollo sunk in the nearby seaside.
Swim in the crystal clear waters and beach bars of Porto Heli: go to Hinitsa beach with the golden sand and the pine trees, in fantastic Kounoupi beach with the velvety waters or in Ververouda beach with the round pebbles.
Go to Kranidi Town
Kranidi town, 6,8 km far from Porto Heli is simply beautiful: surrounded by low hills, covered with olive groves and small forests, neoclassical houses, narrow streets, stone yards with flowers, and windmills with colored roofs. One of the best things to do in Kranidi is a visit to the exceptional folk museum. There is a free entrance and it is open Tuesday to Saturday 10-12 am.
Best Thing to Do in Porto Heli: Hop on to Spetses Island
Kosta beach is 5 km from Porto Heli and a great beach to spend a day in by the seaside cafes and taverns. You can also take the boat for a trip to the classy island of Spetses, which is only 15 minutes far from Porto Heli.
Koilada village with the Shrimps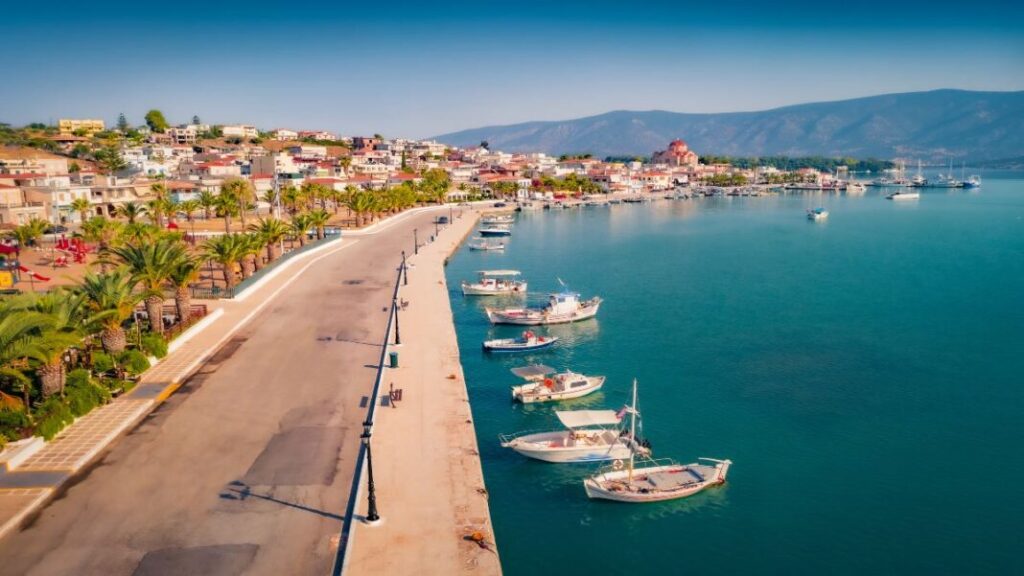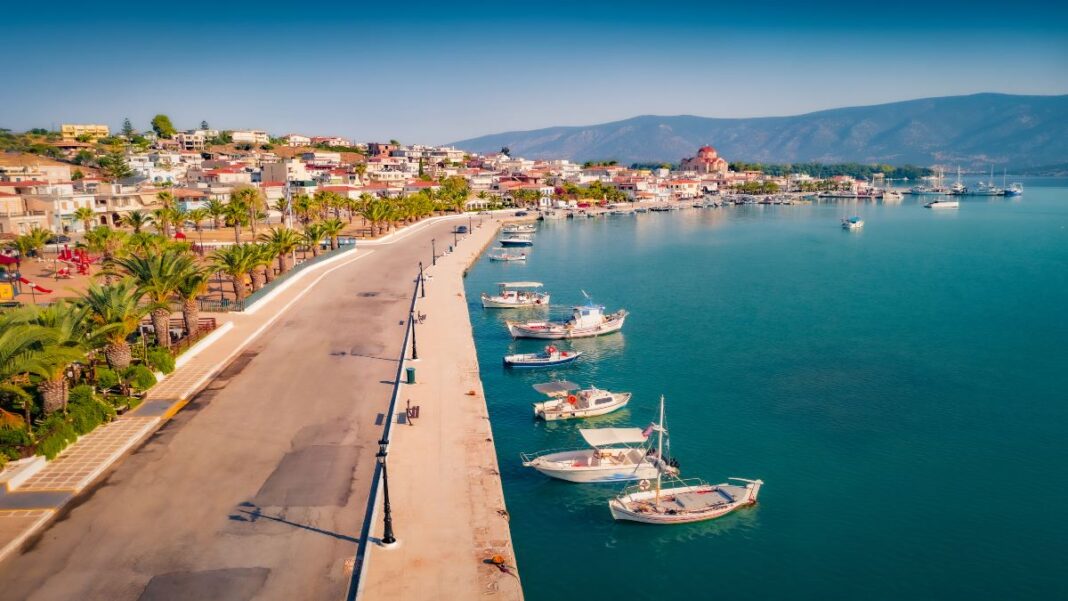 10 km far from Porto Heli you will find Koilada, another beautiful fishing village where you can taste its famous shrimps and its small port with the moored boats.
Hike Frangthi Cave and Didyma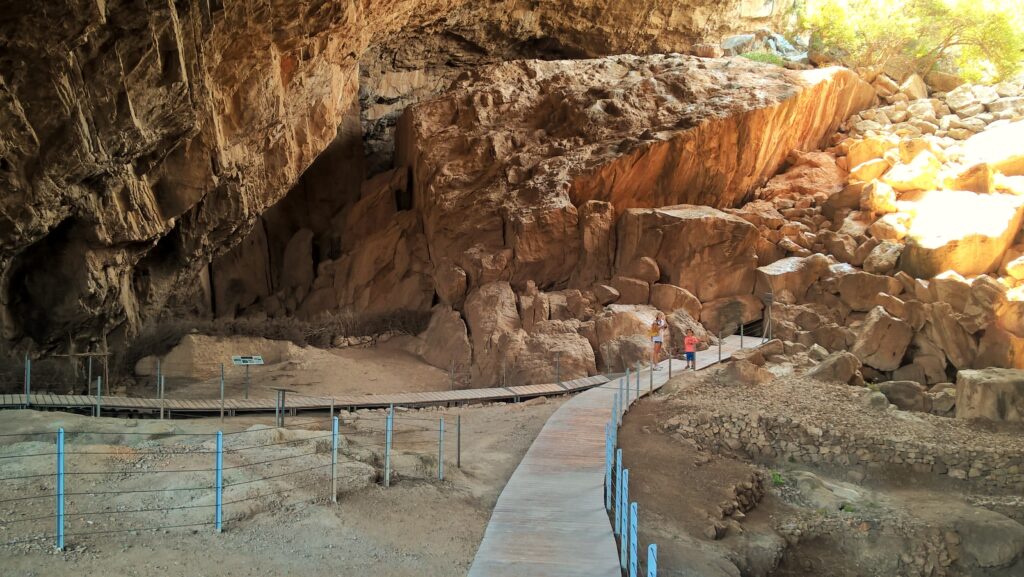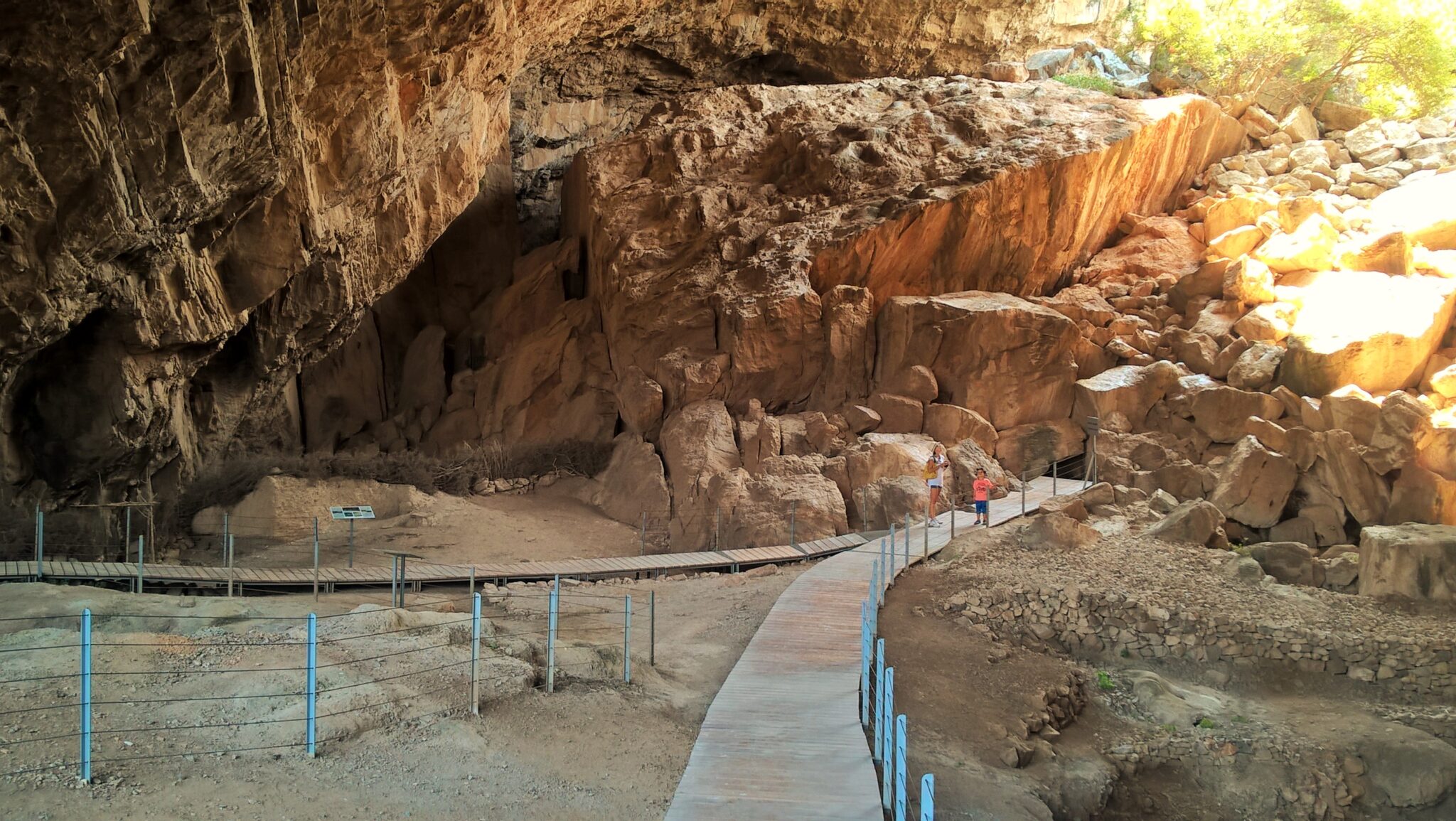 If you like caves, then you should visit the impressive Frangthi cave, on the north shore of Ermionida, one of the most important prehistorical caves with a length of about 150m. You can go there by car and easy hike along the beach following the red signs for 10-15 minutes. The cave is right across from Ermioni village.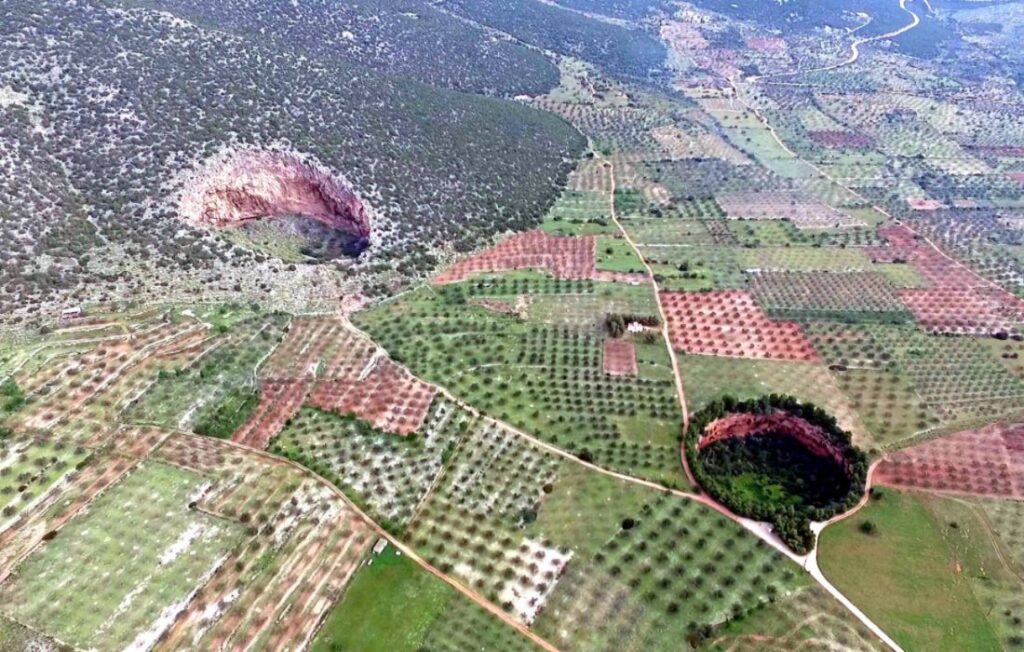 The Caves and chapels of Didyma village are places of outstanding beauty and a rare sight. There are 2 large craters, formed after the roof of the cave collapsed and 2 chapels carved into the rocks. It might be challenging to find the caves, so ask help from a local guide.
One of the best things to do in Porto Heli Peloponnese is to go to Ermioni village, walk at its lovely port, and hike (5 km) to the new Environmental Park all the way to Lepitsa sandy beach with green-blue waters. Take a hat, plenty of water, and sunscreen, there is almost no shade during the 5 km hike. Take the ferry from Ermioni's port and hop to another fantastic Greek island, Hydra.
Do you prefer more challenging hikes? Then the Katafyki Gorge is ideal for you! It is 7 km long and connects Ermioni with Fournoi village. The beginning of the gorge trail is 4 km far from Ermioni, it is a protected area of outstanding beauty and a wildlife refuge.
How to Get to Greece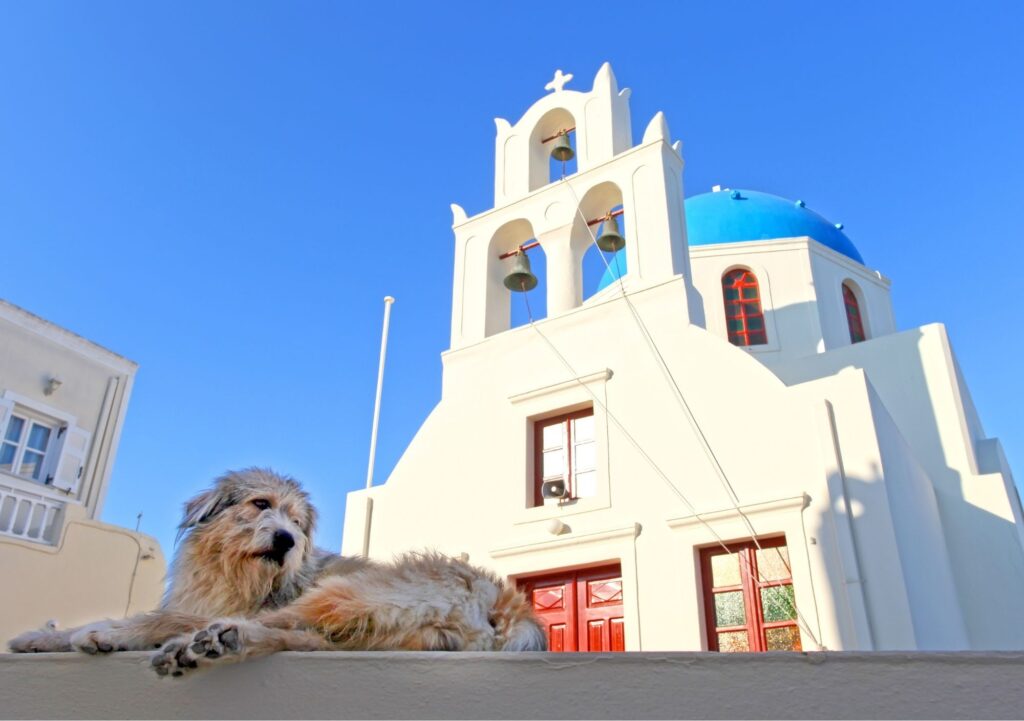 Like most visitors to Greece, you will probably have to fly to Athens or Thessaloniki International Airports to get to your final destinations.
For the Cheapest, Fastest, Best Worldwide Flights, I highly recommend the Skyscanner search engine site.
If you prefer to avoid the hassle of public transport and wish for some luxury pampering, you should book a private transfer with English speaking chauffeur from Athens International Airport to Piraeus Ferries. Check availability and prices on Viator here
Support Evgenia's Blog
Do you enjoy using my travel blog? Have you found it entertaining as well as useful? If you are appreciative of all the free information you get on my website you can send me a donation through Paypal. Thank you!
More Reading on Greece