Porto Heli is a beautiful summer seaside resort 174 km from Athens, located in the southern Argolida region in the eastern Peloponnese. Porto Heli is a cosmopolitan town, full of luxury villas and upscale vacation resorts surrounded by low hills covered by olive trees, cypresses, and vineyards.
Porto Heli's port is always favored by yachts and catamarans of all sizes as it has very good infrastructure and a large capacity. If you are thinking of sailing the Greek islands, don't miss out, include Porto Heli in your route.
Some of the best things to do in Porto Heli are to enjoy the beautiful seaside scenery and the diverse landscapes of the area, the vibrant nightlife, the excellent seafood restaurants in front of Porto Heli Bay, and the short trips to other stunning nearby destinations: Ermioni, Kranidi, Kosta, Fourni, Koilada, Frangthi cave, Spetses, and Hydra islands and so many more.
This travel guide to the best things to do in Porto Heli also includes:
A map of Porto Heli and the other nearby areas mentioned in the post
Accommodation suggestions: from medium-budget hotels to ultra-resorts like Amanzoe Greece
The various means of transportation to get to Porto Heli
The dos and sees in the area and
a short list of my favorite restaurants
*Some of the links in this post are affiliate links. That means I may make a commission if you click and buy. The commission comes at no additional cost to you.
Where Best to Stay in Porto Heli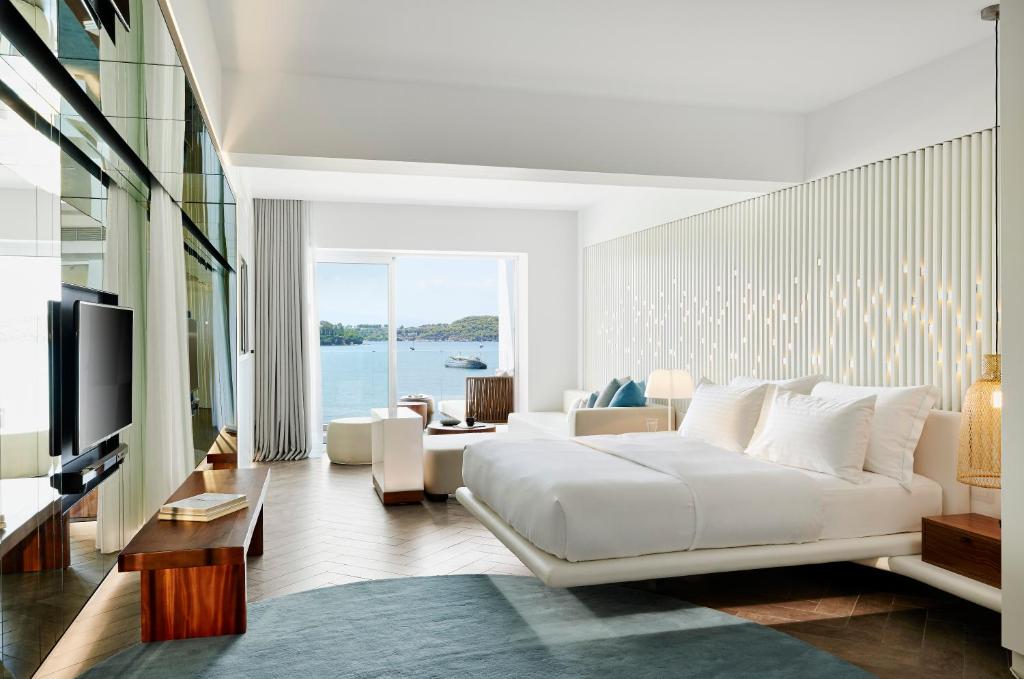 Nikki Beach Resort & Spa is a beautifully decorated 5-star seafront hotel in Porto Heli. You will love the sea views from the rooms and the stunning swimming pool, especially during sunsets.
If you prefer to stay in Ermioni, I recommend the highly-rated, seafront, with mouth-watering breakfast Philoxenia Ganossis.
Best Things to Do in Porto Heli Peloponnese
Explore Porto Heli Town
Stroll Porto Heli seaside, enjoy the beautiful sea views, feel the cosmopolitan vibe and go to the Marina with the dozens of yachts, some of them quite expensive and impressive. Have a coffee there or grab a snack while enjoying the beautiful sunset.
The small town is full of Athenian summer homes, so it is quite lively during the summer months.
Discover Ancient Porto Heli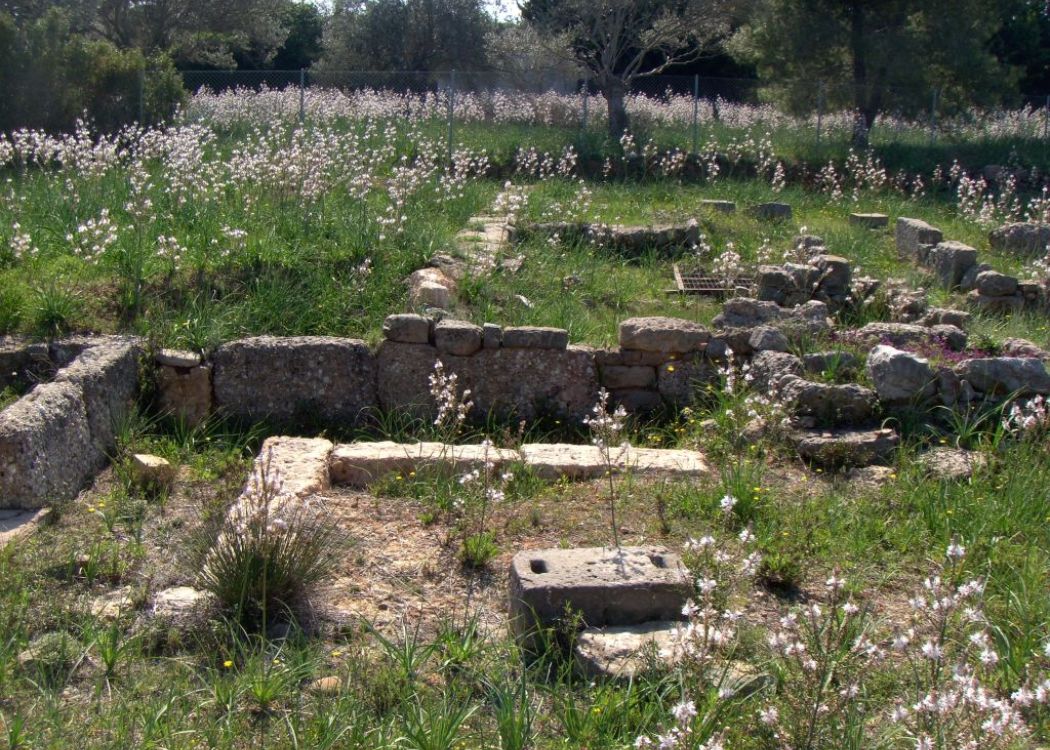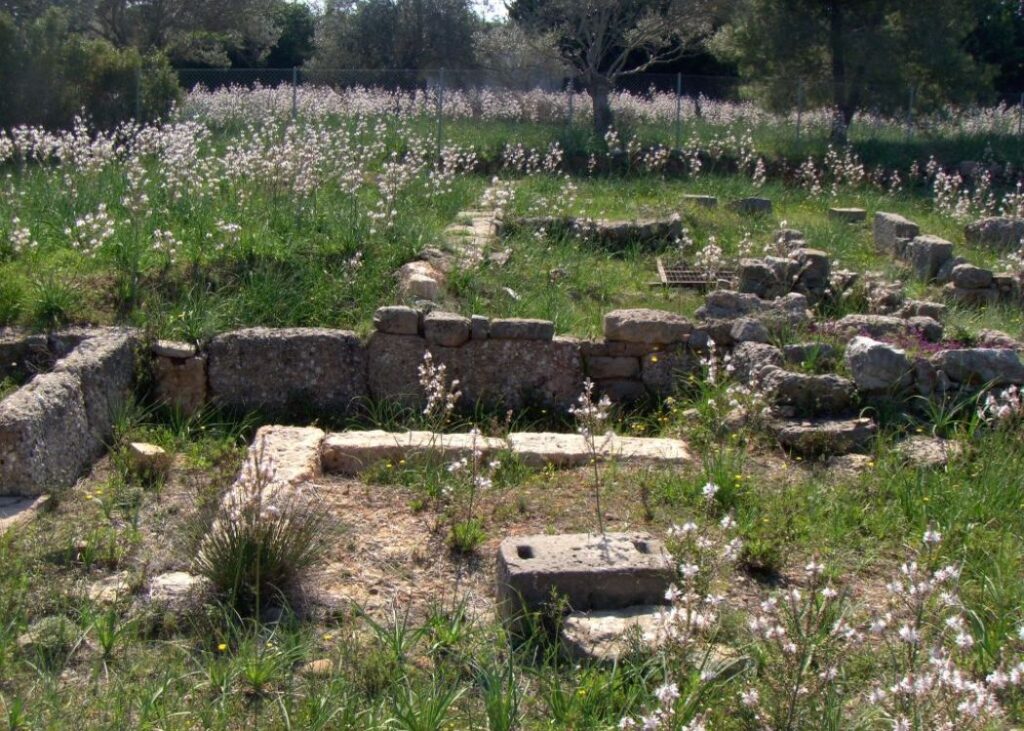 Porto Heli is built on top of the ancient town of Halieis founded in the 7th century BC. There are a few remains of the large Acropolis and the ancient town on the hill above the Porto that you can visit. There are also the remains of two temples dedicated to Apollo sunk at the nearby seaside.
The entrance is free, and open 24/7, it is not accessible for people with disabilities and has no shops/WC/cafes.
Related Post: How to Travel Greece if you Have Mobility Issues
Dive into the Beautiful Beaches
Ververoda Lagoon and Beach
The beautiful lagoon of Ververoda has pine trees that go right down to the sea. It is 3 km northwest of Porto Heli, and is included in the European network "CORINE BIO-TOPS". Legend has it that centuries ago pirates took refuge here.
Its waters are said to offer a cure for rheumatism, arthritis, and other ailments. Dive into its clear and beautiful waters and enjoy your favorite water sports or go diving. It is an organized beach with umbrellas and a beach bar.
Go to Hinitsa beach with the golden sand and the pine trees, to fantastic Kounoupi beach with the velvety waters, to Kyveri beach
Stay in Amanzoe Greece
Amanzoe Greece is an ultra-exclusive resort, set on a Porto Heli hilltop, amid olive groves, vineyards, and cypress trees. Designed by the renowned American architect Ed Tuttle, it was built with many ancient Greek characteristics in mind. The Amanzoe Hotel provides unbeatable, first-class service, with an emphasis on health, well-being, and alternative therapies.
Explore Kranidi Traditional Town
Kranidi town, with 4.006 residents and 6,6 km far from Porto Heli is the regional capital and is a beautiful traditional village: surrounded by low hills, covered with olive groves and small forests, neoclassical houses, narrow streets, stone yards with flowers, and windmills with colored roofs.
I always visit Saint John of Baptist church, which was built to replace a much smaller church belonging to a Greek family. For that reason in May 1849, the proxy of the owners Kostas Monohartzis and the prominent Italian architect Iakovos Sevastino signed the construction of the new church. The icon of Saint John, a masterpiece of religious painting, was painted by Greek medieval painter Emmanouil Tzanes in 1646.
One of the best things to do in Kranidi is also a visit to the exceptional folk museum. The entrance is free and it is open Tuesday to Saturday 10-12 am.
Best Thing to Do in Porto Heli: Hop on to Spetses Island
Kosta Beach is 5 km from Porto Heli and a great beach to spend a day in by the seaside cafes and taverns. You can also take the boat for a trip to the classy island of Spetses, which is only 15 minutes far from Porto Heli.
Discover Posh Agios Emilanos
Agios Emilanos is a tiny settlement 500 meters from Kostas with a beautiful chapel at the end of the cape. Around the cape of Agios Emilianos, there are many bays and small blue beaches and one of the best is Chrysi Akti beach. Today, the wider area is very popular (and expensive to buy), as it has been chosen in recent years by the Greek ex-royalty and international jet-set as a vacation destination.
Visit Koilada village for the shrimp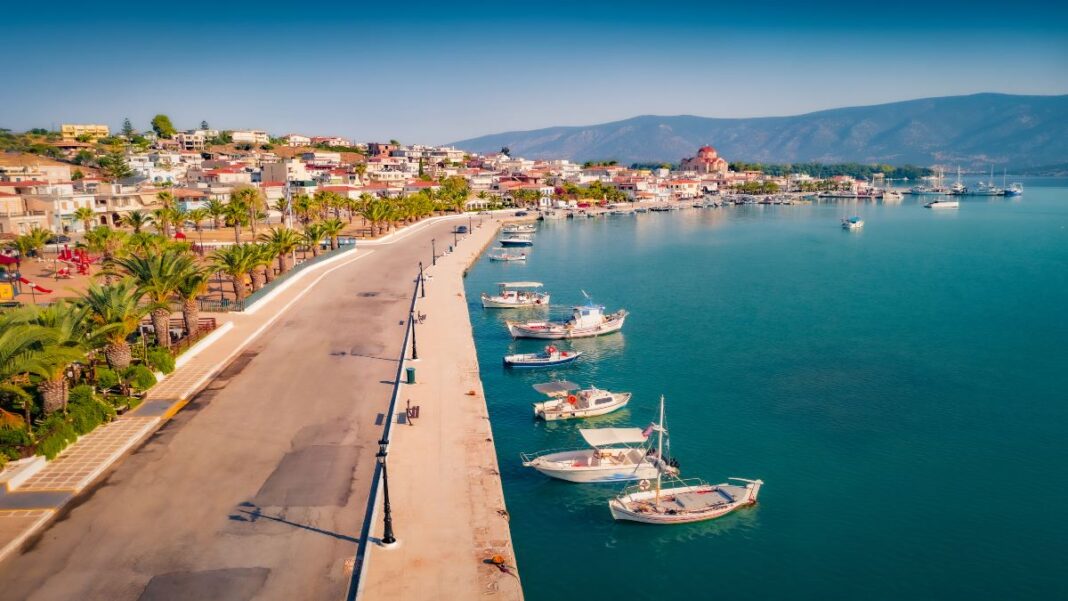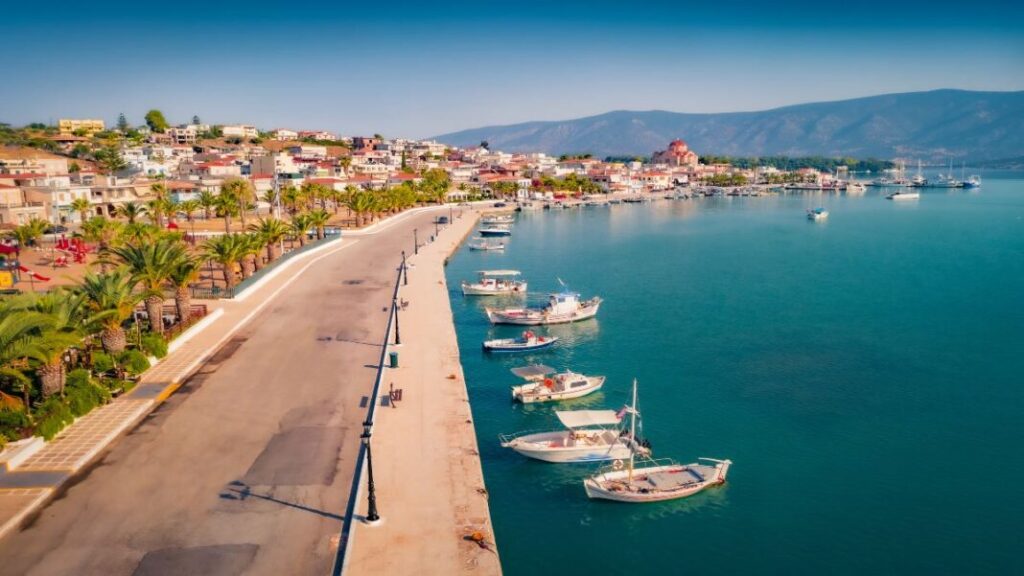 10 km far from Porto Heli you will find Koilada, another beautiful fishing village where you can taste its famous shrimps and its small port with moored boats.
Hike to Frangthi Cave and Didyma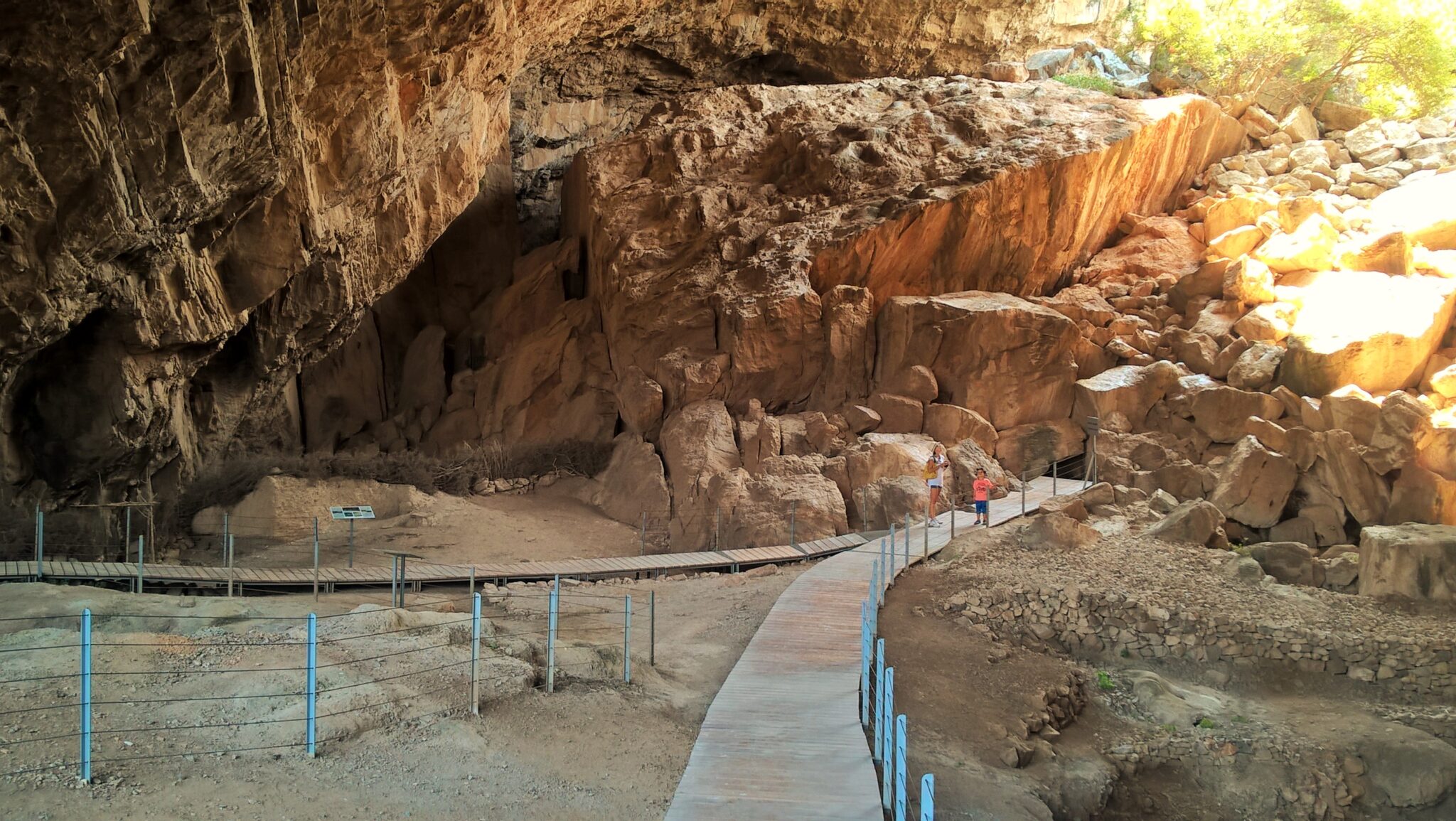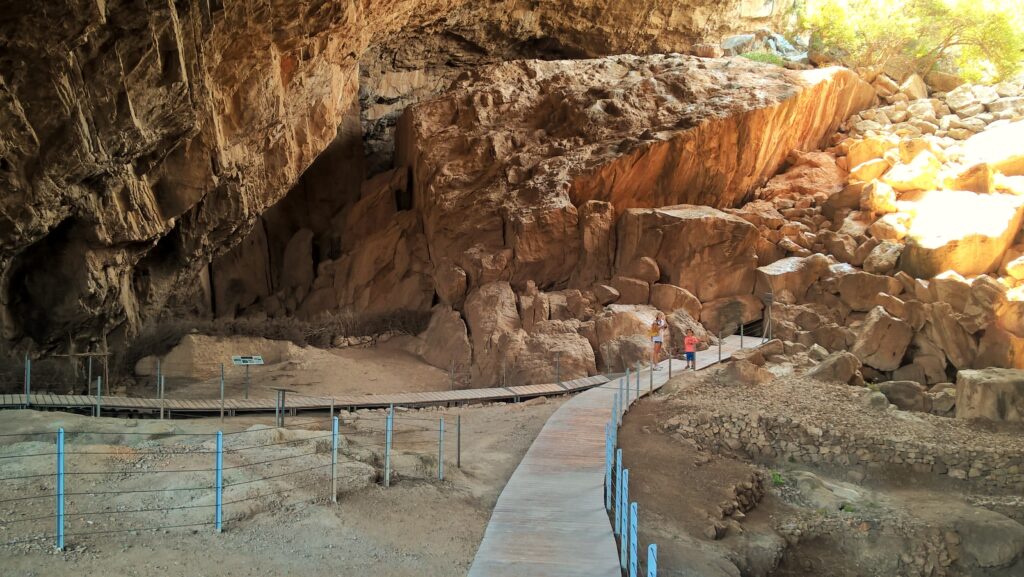 If you like caves, then you should visit the impressive Frangthi cave, on the north shore of Ermionida, one of the most important prehistorical caves in the world with a length of about 150m. You can go there by car and easy hike along the beach following the red signs for 10-15 minutes. The cave is right across from Ermioni village.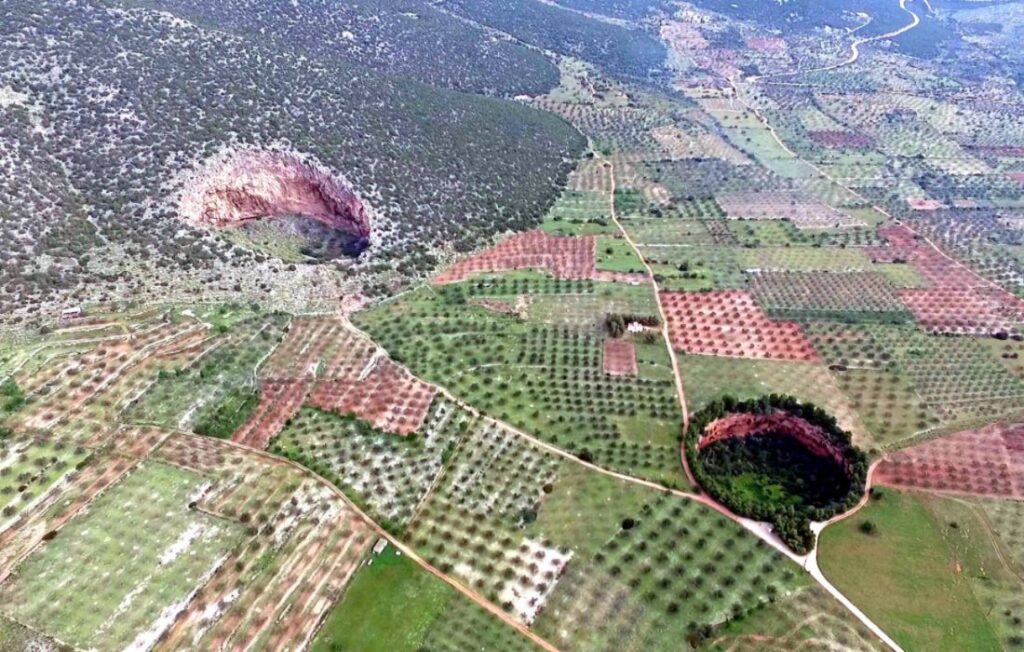 The Caves and chapels of Didyma village are places of outstanding beauty and a rare sight. There are 2 large craters, formed after the roof of the cave collapsed and 2 chapels carved into the rocks. It might be challenging to find the caves, so ask for help from a local guide.
One of the best things to do in Porto Heli Peloponnese is to go to Ermioni seaside village, walk at its lovely port, and hike (5 km) to the new Environmental Park all the way to Lepitsa sandy beach with green-blue waters. Take a hat, plenty of water, and sunscreen, there is almost no shade during the 5 km hike. Take the ferry from Ermioni's port and hop to another fantastic Greek island, Hydra.
Do you prefer more challenging hikes? Then the Katafyki Gorge is ideal for you! It is 7 km long and connects Ermioni with Fourni village. Fourni is renowned for its exceptional quality of bread and paximadia(dry Greek-type bread, used mostly for breakfast) and you will find at least a dozen of bakeries in the area. I suggest you try some of their bread.
The beginning of the gorge trail is 4 km far from Ermioni, it is a protected area of outstanding beauty and a wildlife refuge.
Go to the Lagoon of Thermisia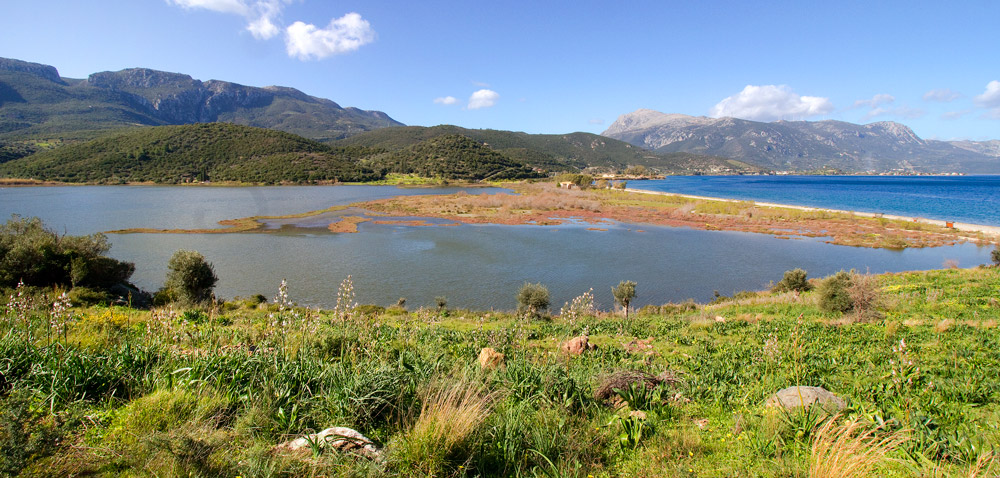 Less than 10 kilometers away from Ermioni, Thermisia is a beautiful seaside village on the shores of a magnificent lagoon, separated from the sea by a narrow strip of sand. The trails around the lake are perfect for walks and observation of the hundreds of species of migratory and endemic birds that gather in the lagoon's waters, placing it in national and global habitat protection networks.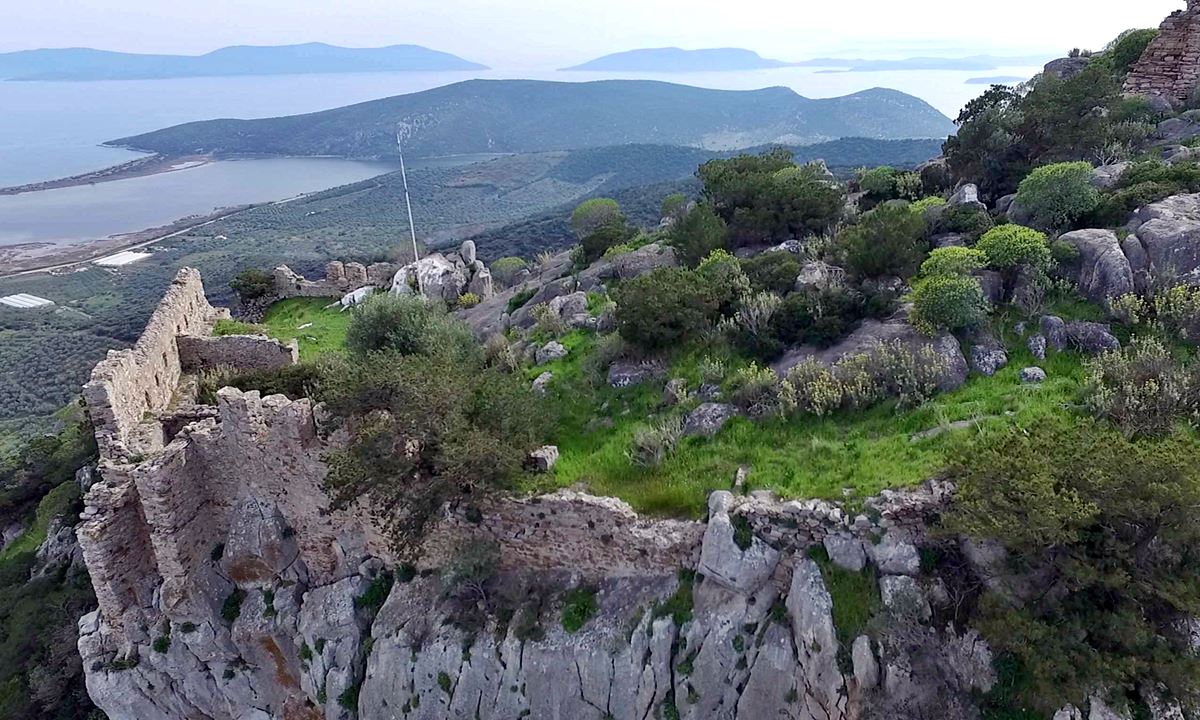 High above the lake, at the top of the 230-meter cliff, where you can hike by a relatively difficult trail, are the ruins of the Castle of Oria or Thermisi. It was probably built at the end of the 12th century. Its founder must have been Theodoros Sgouros, father of Leo Sgouros. Leo Sgouros was killed when he fell from Acrocorinth with his horse in 1208 to avoid surrendering to the Franks.
Where to Eat in Porto Heli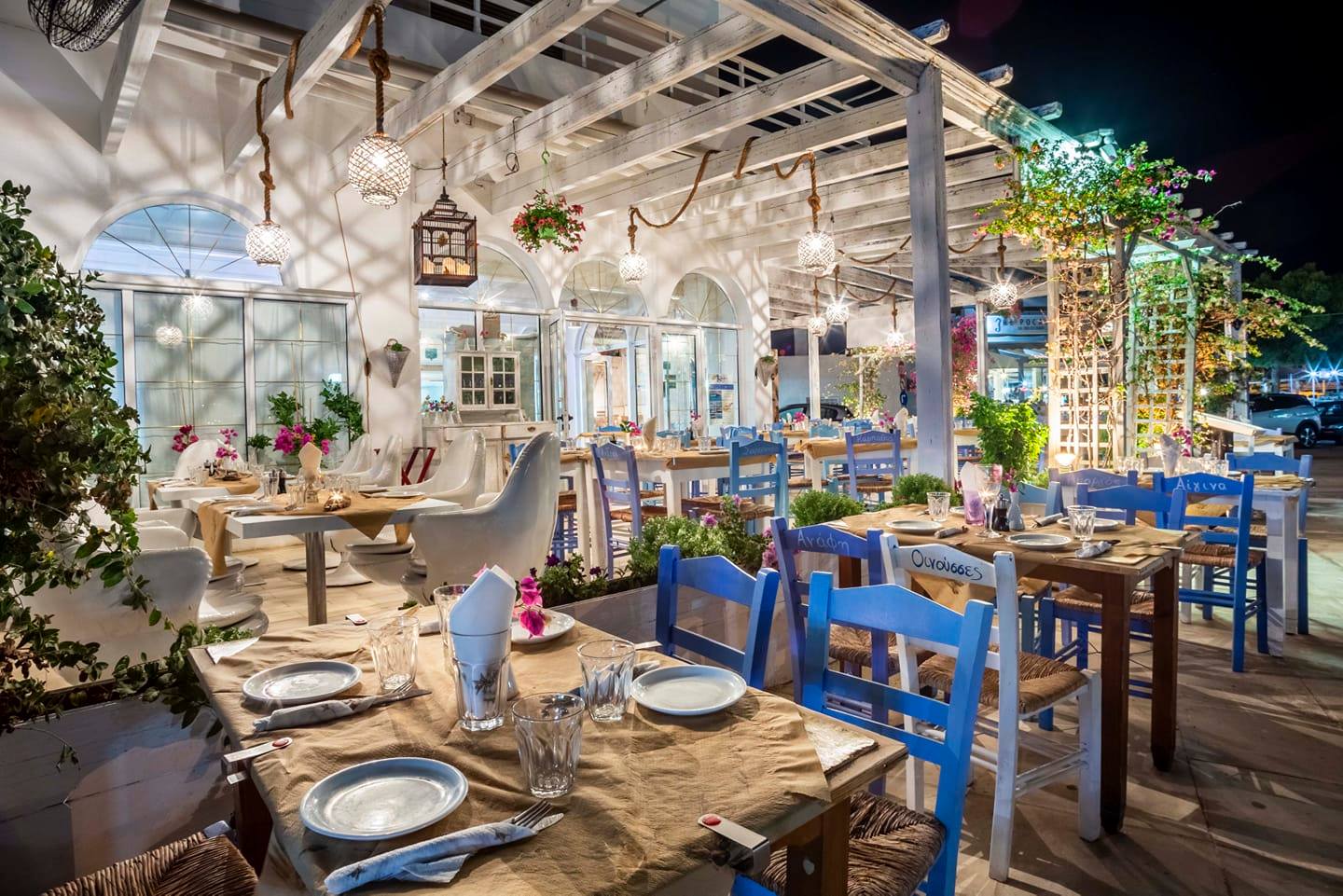 As Porto Heli is a seaside destination, you will find some fantastic seafront restaurants specializing in seafood. Some of my favorite places to go for a delicious meal are:
Hippocampus, with a great fish sushi selection overlooking Porto Heli Bay
Aperanto Galazio modern restaurant in the city center overlooking the port of Porto Heli. Some of its dishes are salmon tartare with guacamole, tuna tataki, and well-done meats
Rozos Tavern at the main of Porto Cheli to Kosta, a traditional, family-run tavern with great portions, fresh dishes, and reasonable prices
How to Get to Porto Heli
Travel to Porto Heli from Athens by Ferry
There are ferries to Porto Heli from Piraeus, the main port of Athens, about 4-5 times per day. The ferries connect Porto Heli with other islands in the Saronic Gulf, such as Poros, Spetses, and Hydra. The ferry trip from Piraeus to Porto Heli lasts about 2 hours and you can check out timetables and book your seat in advance with no hidden fees at FerryScanner or FerryHopper.
Travel to Porto Heli from Athens by Bus
There is no direct bus from Athens to Porto Heli. What you can do is take the bus from Athens via Nafplion to Kranidi and from Kranidi another bus or a taxi to Porto Heli which is only 6.6 km far.
Private Transfer to Porto Heli
A private transfer is the most carefree and comfortable option to travel in general. If this is how you love to travel, then book your professional transfer to Porto Heli here.
Rent a Car and Drive through Peloponnese
If you are adventurous and love road trips then choose to go to Porto Heli by a rental car. This way you can also visit some amazing sites en route:
Map Of Porto Heli
Get your interactive map of Porto Heli here, to drive to any of the places listed on my things to do in Porto Heli.
What to Wear in Porto Heli
This, apparently, depends on the season you are visiting but anytime between May and October, essential things to have in Greece are:
Where is your dream summer destination? Would you go to Porto Heli?
I'd love to hear about where you're spending your vacation this year, especially if you have any exciting travel plans! There are so many things to do in Porto Heli. I hope that you get the chance to try as many as possible. Till next time, Evgenia❤️
Plan Your Next Trip to Greece With These Resources
All rights reserved © Travel the Greek Way. Republishing this article and/or any of its contents (photographs, text, links) is strictly prohibited.
Travel to Greece Info
'Hello' and 'Thank You' in Greek: "Ya sou" and "Efharisto"
Booking.com: I use Booking.com because I can get the best deals on both hotels and apartments, free cancellations, and great prices!
Find Long-Term Rentals in Greece: You will find the best prices in Flatio
FerryScanner to book ferries to the Greek Islands
Athens Metro Website (timetables and ticket info)
Get Your Guide: For all your day or multi-day tours and city guide needs, I use Get Your Guide
Emergency Numbers Anywhere in Greece: AMBULANCE 166 – FIRE 199 – POLICE 100– EMERGENCY NUMBER 112
More Reading on Greece