Looking for the best things to do on Zakynthos Island? I have created the perfect Zakynthos travel guide to help you plan your next trip to Greece!
The guide provides information about how to get to the island, where to stay, what to see and do, a Google Zakynthos Map, and detailed information about the spectacular Navagio beach (currently closed for safety reasons).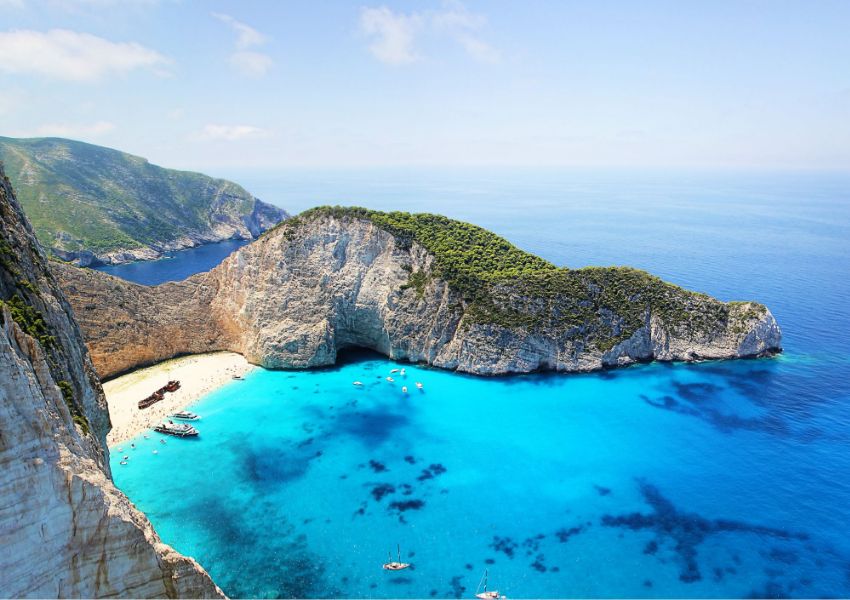 Zakynthos island in Greece, also known by its Italian name Zante, is a gorgeous island south of Kefalonia island in the Ionian Sea. It is famous for the stunning caves and cliff views with a shipwreck, the sea turtles nesting, the long, sandy beaches, and its bustling nightlife in Laganas.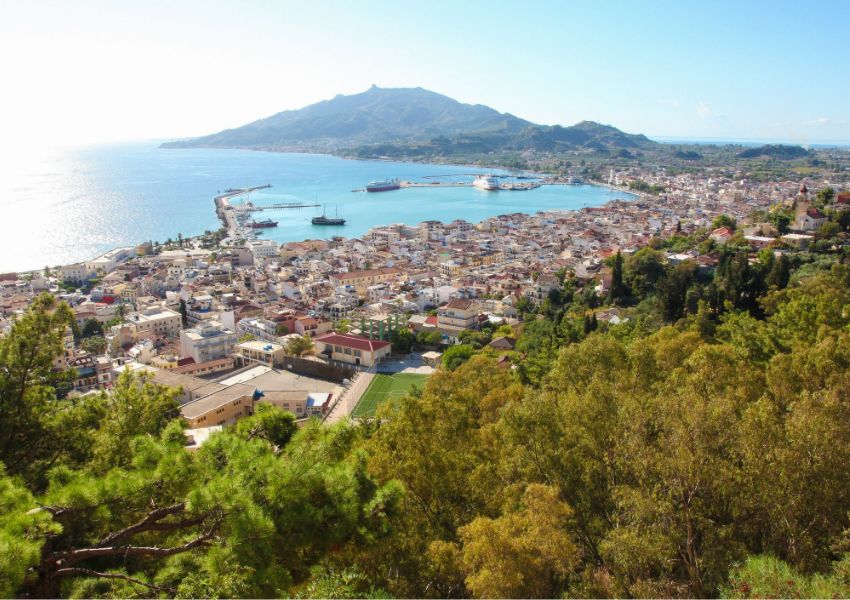 The Venetians who conquered Zakynthos in 1485, were also fascinated by the many charms of the island and called it 'The Flower of the East' (Il Fiore di Levante). Zante is famous for its abundance of flowers, plants, and herbs.
History Tip: My grandparents come from Zakynthos and I am very proud that I originate from this island: during the Nazi occupation, the mayor of the town Loukas Karrer and Bishop Chrysostomos did not allow the Germans to create concentration camps for Jews on their island. The 275 Jews on Zakynthos (out of 78.000 Greek Jews) found protection in small villages from the local residents and all survived, unlike the 80% of Jews on the Greek mainland. For that reason, Zakynthos is amongst the righteous areas in Europe!
Enough with history, let's explore the best things to do on Zakynthos Island!
*Some of the links in the post are affiliate links. If you click and buy something through them, I may earn a small commission — which costs you absolutely nothing!
20 Top Things To Do on Zakynthos Island
1. Visit Navagio Beach (Not Applicable for 2023!)
In the northeast of Zakynthos lies the most famous landmark of the island: the rusting remains of the MV Panagiotis, a container ship smuggling contraband cigarettes that ran aground in 1980. The cove, where the ship lies, is surrounded by imposing white limestone cliffs and white sand.
Often the water around Navagio is tinged with an electric blue, due to the numerous sulfur springs in the caves that hug the beach, giving the opportunity for wonderful photographs.
How to get to the Zakynthos Navagio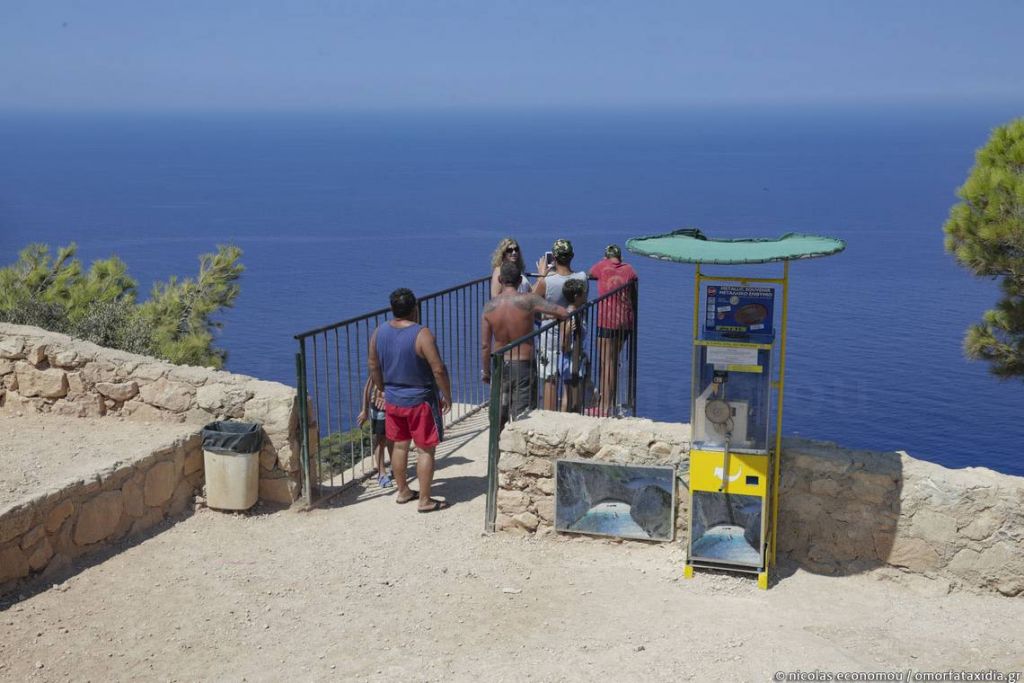 There are three ways to see Navagio Beach:
For the top view of Navagio, you can get there by car (32 km from Zakynthos town): Halfway between the mountain villages of Volimes and Anafonitria, there is an asphalt road leading to a spacious parking area. Then, you have to descend a few steps to reach a platform suspended in the void, from where you can admire and take photos of the beach.
There is also the cliff area with no protective barriers at the edge where most photos are taken. However, there have been a number of accidents there. Be very careful and don't risk your life for a photo.
You can visit the actual beach by using the daily taxi-boat (30′ trip) service offered by local boats from the nearby Porto Vromi Bay, Zakynthos Town, Skinari, or Agios Nikolaos
You can also visit as part of an organized tour like this Shipwreck Beach day–trip excursion departing from Zakynthos Town!
2. Explore the Blue Caves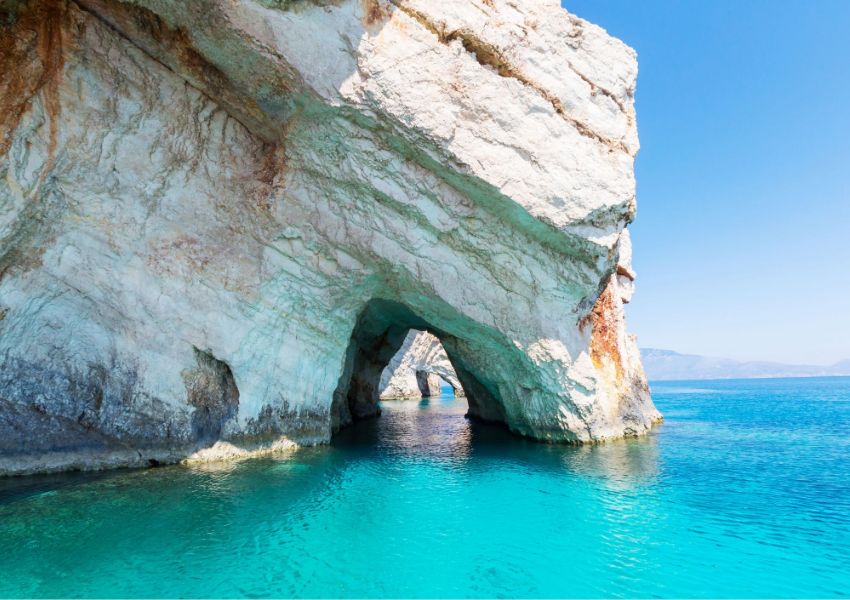 The Blue Caves is a long chamber of successive limestone caves, located in the very north of Zakynthos island. The caves, which are one of the best things to do on Zakynthos island, were discovered in 1897 and were named after the amazing blue color of their waters.
There are also blue caves in Paxos and Antipaxos islands in the Ionian Sea.
They are only accessible by boat and the best time to visit them is early in the morning. It is the time when the reflection of the sun creates beautiful formations on the walls of the caves that are mirrored and create wonderful colorations in the waters.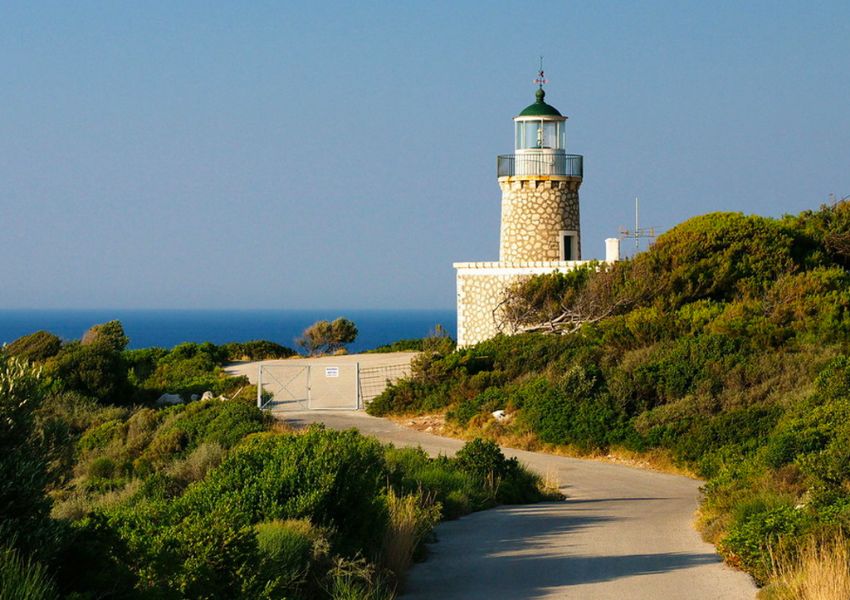 A little further down the road, past the turn-off for the windmills, is the Skinari Lighthouse. This active lighthouse watches over the crossing between Zakynthos and Kefalonia.
3. Scuba Dive in Skinari
You can scuba dive and see up close the rich marine around Skinari: big reefs, 2 species of sponges, 2 species of flowers, stonefishes, morays, and sometimes sea turtles and dolphins.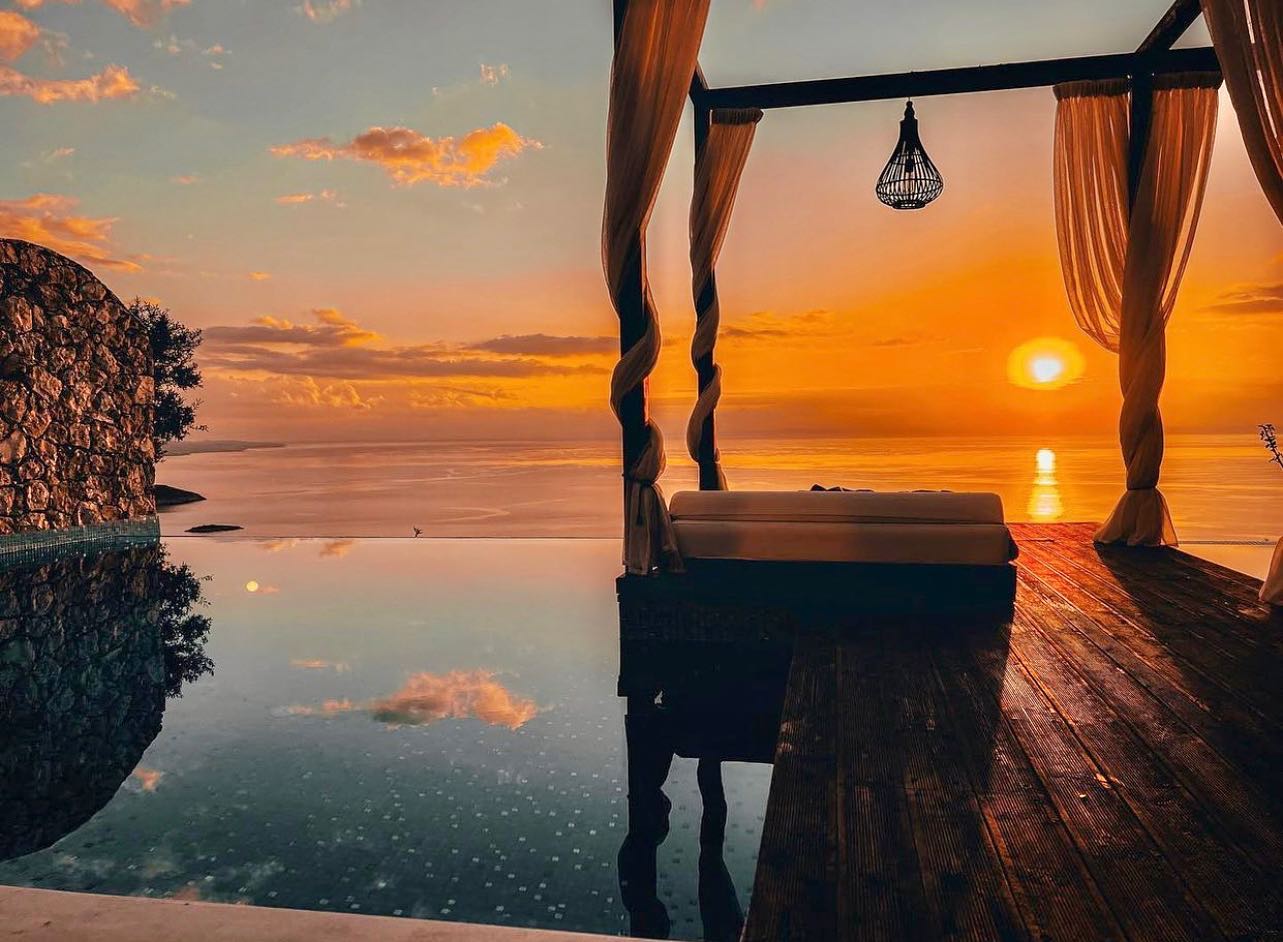 Where to stay nearby: In Agios Nikolaos village and beach you can take the boat to both the Blue Caves and Navagio. I love the beautiful fine decoration lines of Emerald Villas, the stunning views of the sea, the privacy, the swimming pool, and above all the great hostesses of the villa.
4. See the Newly-Hatched Turtles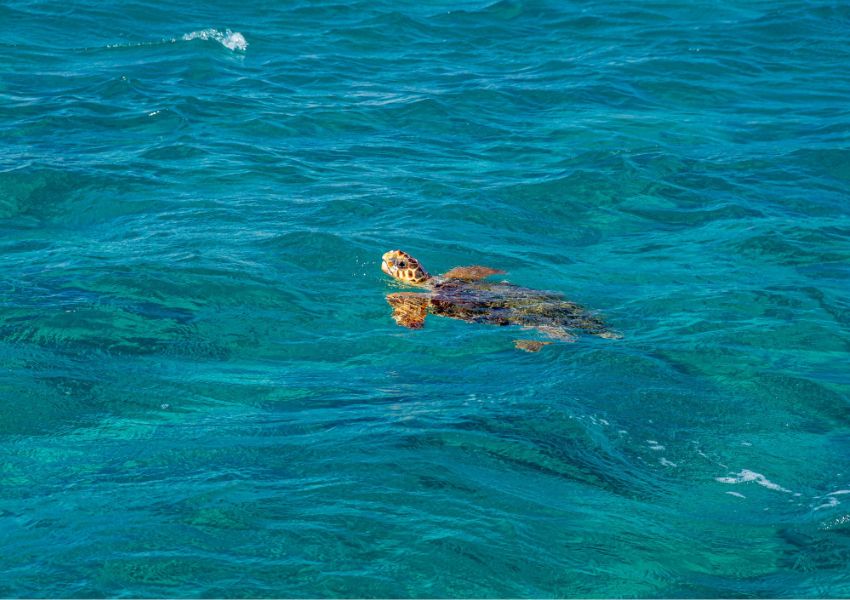 What is Zakynthos famous for? Zakynthos is famed as one of the major nesting areas for the loggerhead sea turtle (Caretta caretta) in the Mediterranean. In spring the turtles start their trip from the Gulf of Libya and the northern Adriatic, to reach Zakynthos.
Are you looking for a superb hotel in Zakynthos for your honeymoon? Check out the breathtaking Lesante Blu!
The majority of the nesting is around Laganas Bay, 8 km from Zakynthos town, where the protected area of Greek National Marine Park is. An estimated 1,300 loggerhead turtles, an endangered and protected species, live around Laganas Bay. If you are lucky you may get to see the thousands of baby turtles that hatch on the beaches, taking their first steps on earth, or one of the adult turtles swimming right next to you.
You are reading about the best things to do on Zakynthos Island!
5. Explore Main Town, Zakynthos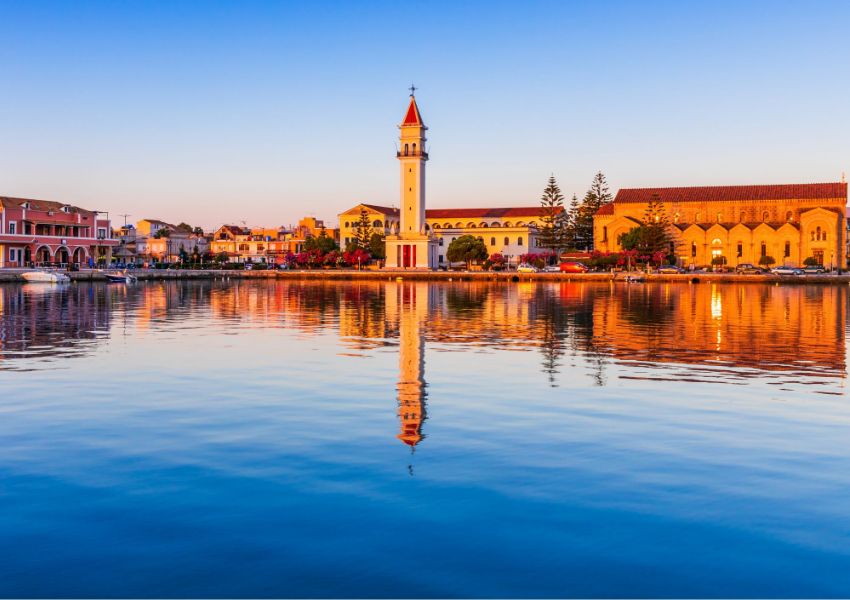 Kephalonia, Ithaki, and Zakynthos, in particular, were hit very hard by the 1953 earthquake and it has remained the most catastrophic earthquake in modern Greece. The Zakynthos town was completely destroyed and was rebuilt from scratch with only a handful of the old buildings still standing today.
One of them is Agios Dionysios church, built in 1798 and the town's main church that houses the relics of the town's patron saint. It is a three-aisled basilica with an internal arch that miraculously survived intact after the earthquake of 1953.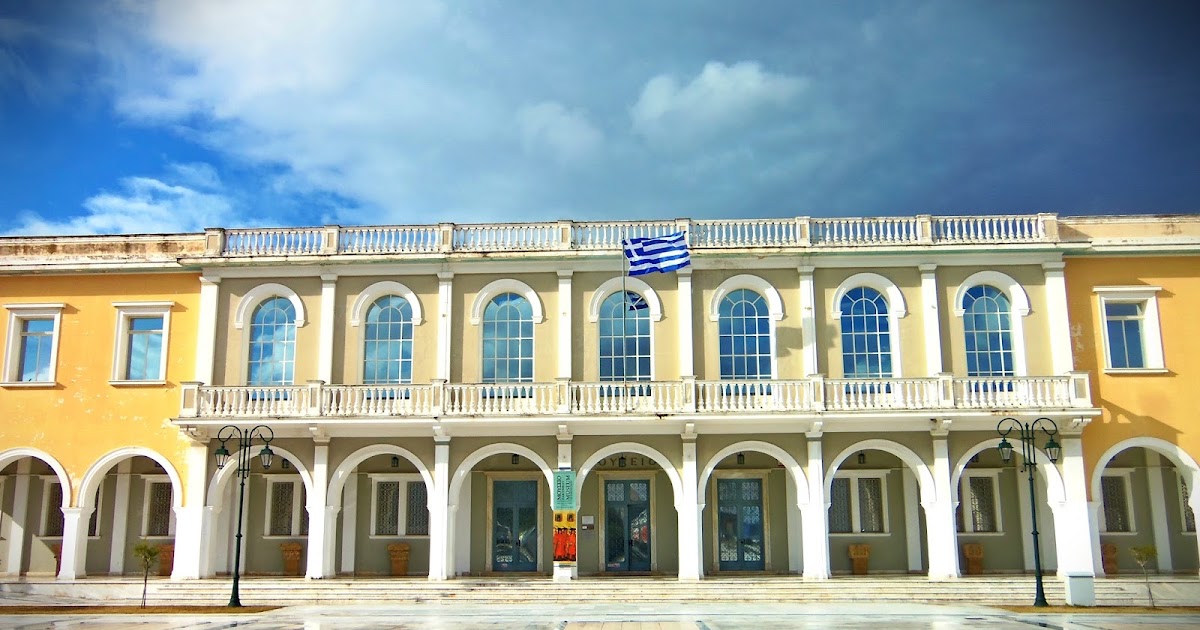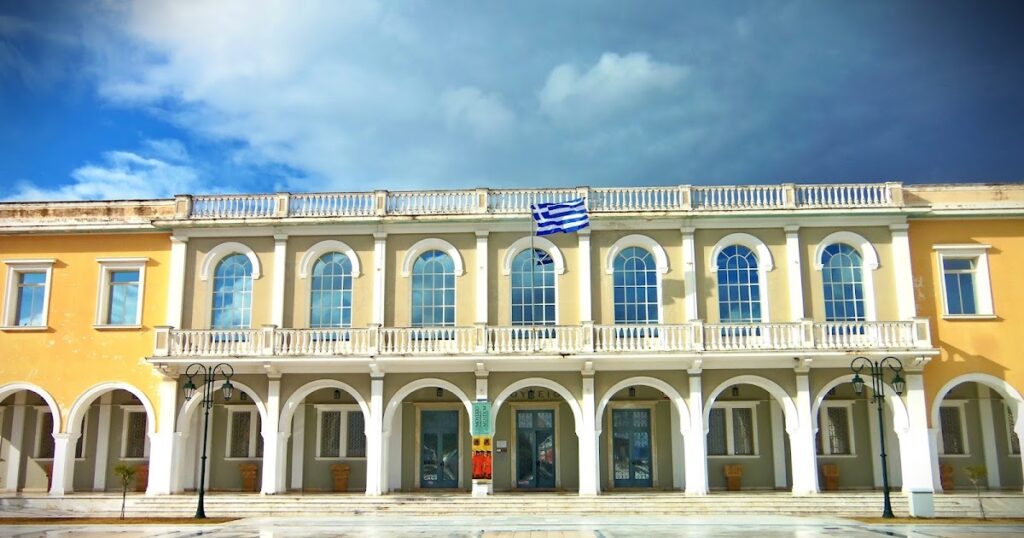 If you love religious artifacts and icons from the 12th century onwards, then a visit to the Byzantine Museum is a must. One of the interesting exhibits is the scale model of the town from around 1950 which gives you an idea of how the town looked before the devastating earthquake in 1953. The entrance ticket is €4 (€2 for November to March)
Address: Solomos Square, 29100 Zakynthos Town
Are you looking for a family apartment in Zakynthos? Check out the seafront Red Sun Apartments!
6. Visit Dionysios Roma's Mansion Museum
The mansion was erected in the 1660s by the English vice-consul of England in Zakynthos Robert John Geoffrey but it was purchased by the Greek Alexander Roma (former president of the Greek parliament) in 1880 as a family house.
Before the earthquake, Zakynthos was full of impressive villas and mansions. Today, Roma is the only example of a mansion left in Zakynthos, so it is a really unique place to visit. The large reception rooms, the libraries with rare old publications, and the collections of family portraits, prints, weapons, and other objects and works of art reflect the general lifestyle of the old aristocratic class of the island.
Address: Louka Karrer St 19, Zakynthos town. + 30 26950-28343
Other interesting museums you can visit on Zakynthos are:
Aristeon Olive Press & Museum in Lithakia village
In Agia Marina, Helmi's Natural History Museum is packed with rocks, fossils, and stuffed animals
If you love poetry, then you should visit the museum, dedicated to Dionysios Solomos, who penned Greece's national anthem in 1823. The museum is home to personal items belonging to the poet, but also a mausoleum containing his remains.
7. Hike to Bohali Castle
It can be hard to narrow down just a few of the best things to do in Zakynthos on one trip. 2,5 km away from Zakynthos town you will find Bohali village where you will enjoy the panorama of the port, Argassi small port, and Laganas Bay. When you get to Bohali village, you can hike to the top – a steep but short hike, but come prepared with plenty of water as the trail is in direct sunlight.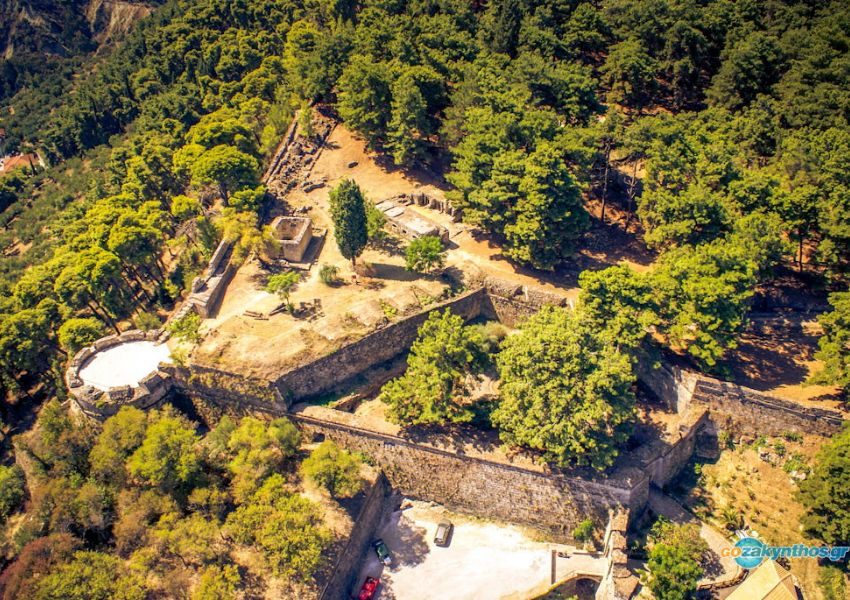 On top of Bohali sits the ruined Venetian castle (built in 1480) surrounded by a pine forest and offering a beautiful view of Zakynthos town, the Ionian Sea, and the Peloponnese.
Tip: Don't miss the Winged Lion of Saint Mark, a symbol of the Venetian empire, which stands above the main entrance.
8. Swim on the Golden Beach of Kalamaki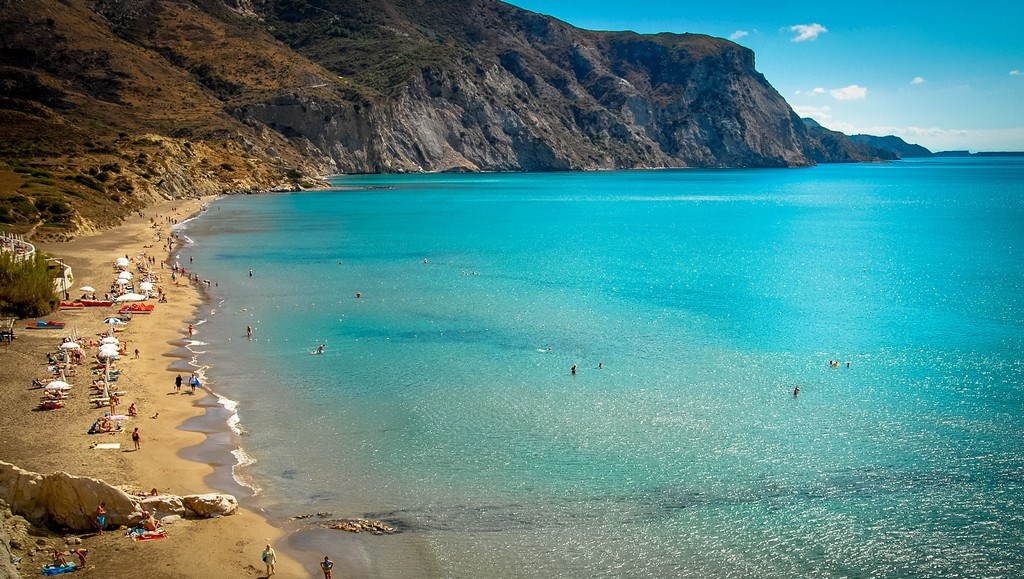 Kalamaki sandy beach is the continuation of the long sandy beach of Laganas. of Laganas Bay, a protected area and part of the Greek National Marine Park. That means there is almost no touristic development other than a single bar renting out sunbeds and umbrellas.
9. Dive in the Fjord of Porto Limnionas
One of the best things to do on Zakynthos Island is to go to Porto Limnionas. Limnionas is a fascinating, remote seaside area resembling a fjord, set against a backdrop of cliffs and caves. Featuring the clearest and brightest waters on Zakynthos, Porto Limnionas is ideal for diving and snorkeling in its many caves.
There you will find sunbeds & umbrellas (€5 per day), parking, and a tavern where you can grab some of the best souvlaki and homemade chips in the whole of Zakynthos.
10. Stay in Tsilivi (great for families!)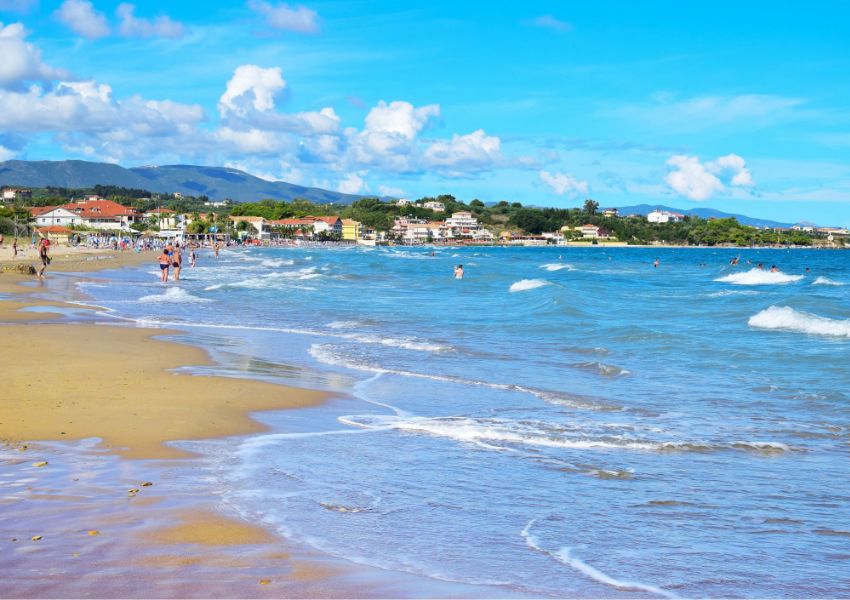 Tsilivi is a beautiful seaside village located on the northeast coast of the island with traditional tavernas, market stalls, and beautiful sandy beaches, great for children. It is a popular place, with both organized and free beaches with a variety of sea sports that you can enjoy.
It is 5 km away from Zakynthos town, a lively resort with many nightlife options.
Where Best to Stay: Trianon Studios (self-catering), is 5 min from the beach, with a great swimming pool and beautiful rooms!
11. Enjoy Laganas Beach and the Nightlife
If you are visiting Zakynthos island because you love cosmopolitan, sandy beaches and nightlife, then there's no better place to be than Laganas (9 km away from Zakynthos town). The long beach is full of sunbeds and umbrellas, beach bars, seafront taverns, and many water sports facilities that will keep you busy and entertained.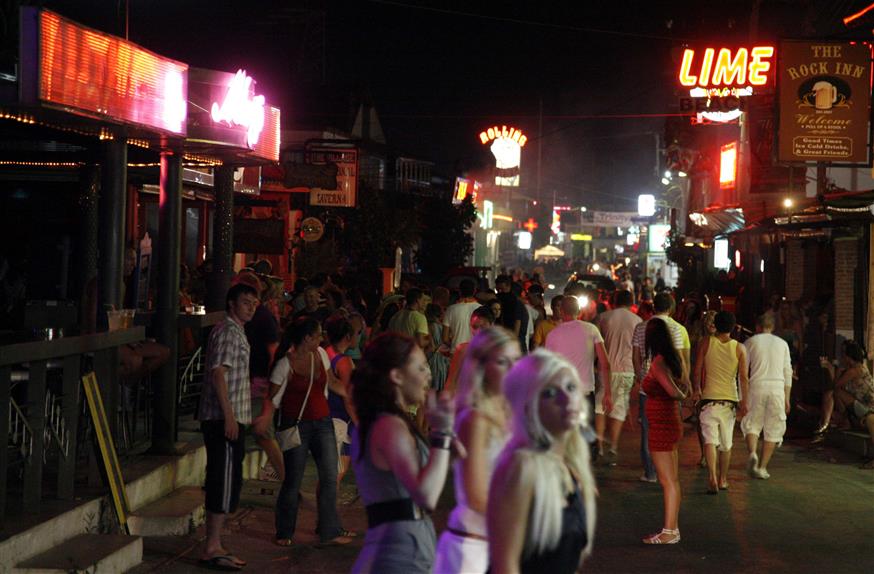 During the night, the endless bars, pubs, and clubs come alive with mostly young crowds that stay on until sunrise. It is one of the Greek Islands' party capitals, and it is not everyone's cup of tea (definitely not mine). I would say give it a try even if it is only for one night, just to get the experience!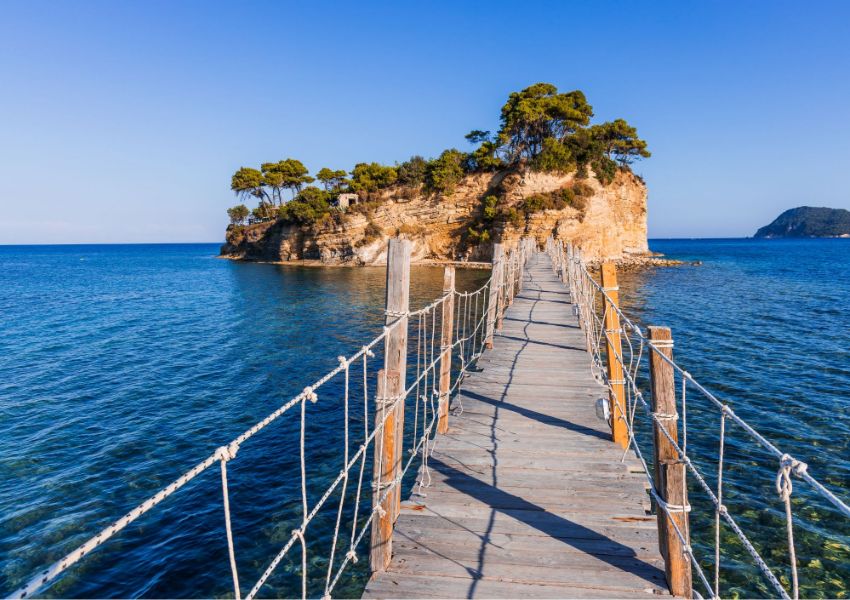 Right across the beach of Laganas, lies the tiny pine-clad islet of Agios Sostis, where you can walk using a really lovely wooden bridge. The island was attached to the land but it got disconnected after the earthquake!
At the back of the island, there is a small beach bar and a private beach for a dive. Mind you, you will have to pay a small fee to enter.
Where to stay in Laganas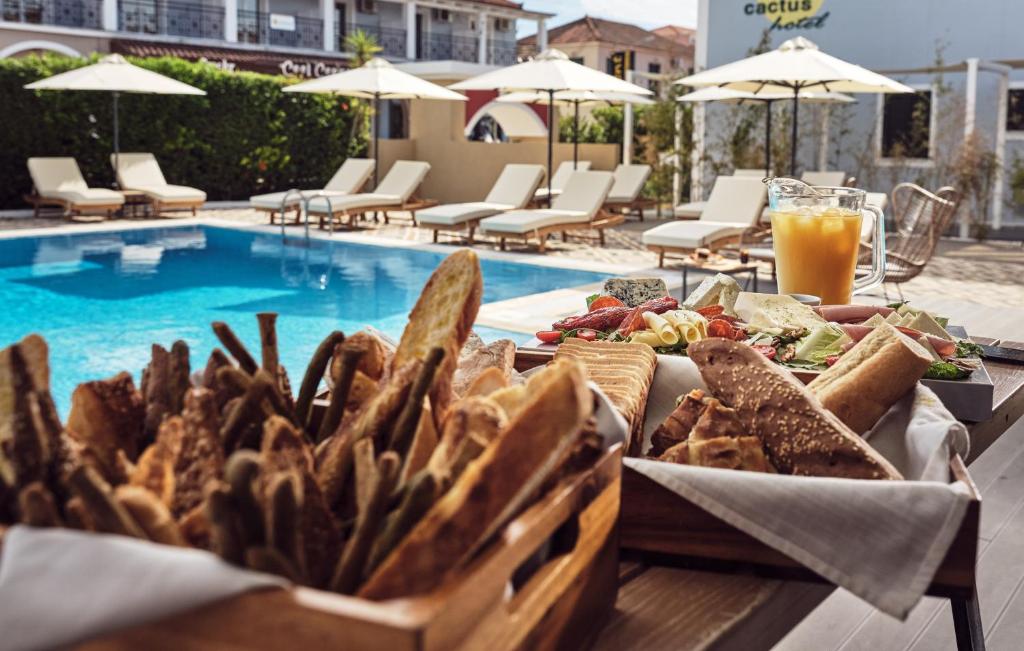 Cactus Hotel. This is a superb hotel just 2 minutes away from the Laganas beach with finely decorated rooms and a great breakfast!
You are reading about the top things to do on Zakynthos Island!
12. Swim near Marathonisi or Turtle Island
Marathonisi island is a hatching ground for the loggerhead sea turtle and home to monk seals. It is uninhabited and visitors need to keep their voices down and should have left the island before sunset in summer to allow the turtles to come ashore to lay their eggs.
Although the island is a protected area, unfortunately, due to the mass amount of visitors to Marathonisi (and Zakynthos as a whole), a lot of the eggs are destroyed – people allow their children to dig and get the eggs up or put their chairs on the nesting areas. I think they should stop allowing the tour to the Marathonisi during the summer, as turtles get very easily disturbed, and with hundreds of boats and snorkelers crowding them in the water, it affects their breeding and eventually their survival.
Instead of a tour you better swim in the area and you never know, you may see one of those amazing creatures swimming next to you 🙂
13. Go to Gerakas Beach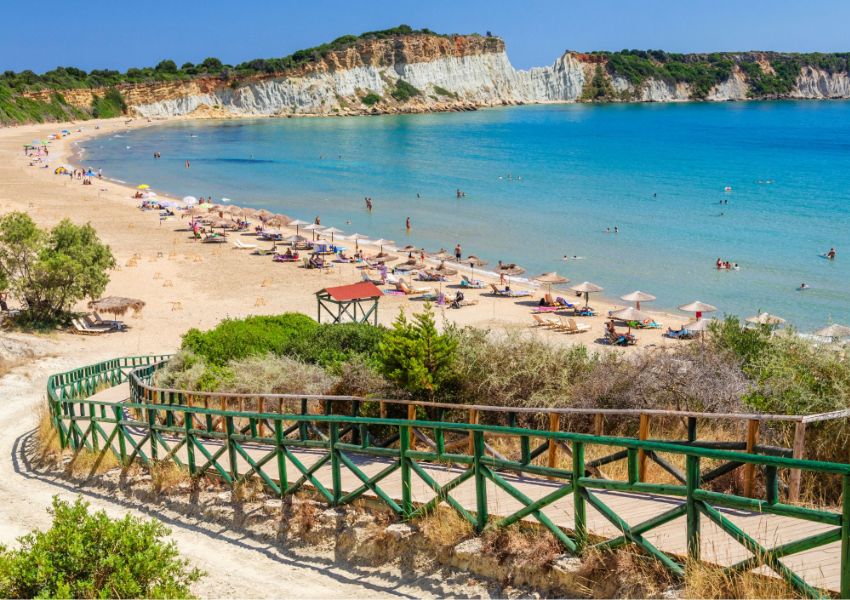 Gerakas is a beautiful beach of Zakynthos that stretches over a large stretch of golden sand. It is located in a bay with warm, shallow, blue waters that make it an ideal choice for families with children. Gerakas is also another nesting area for loggerhead turtles.
The beach's access is prohibited after sunset to protect the turtles, so keep that in mind when visiting and move here with caution. There are members of the protection group on the nesting beaches and you can ask them for more information about the turtles. The left side of the beach consists of clay: Apart from swimming/sunbathing you can do a natural exfoliation on the spot.
14. Discover the Mountain Villages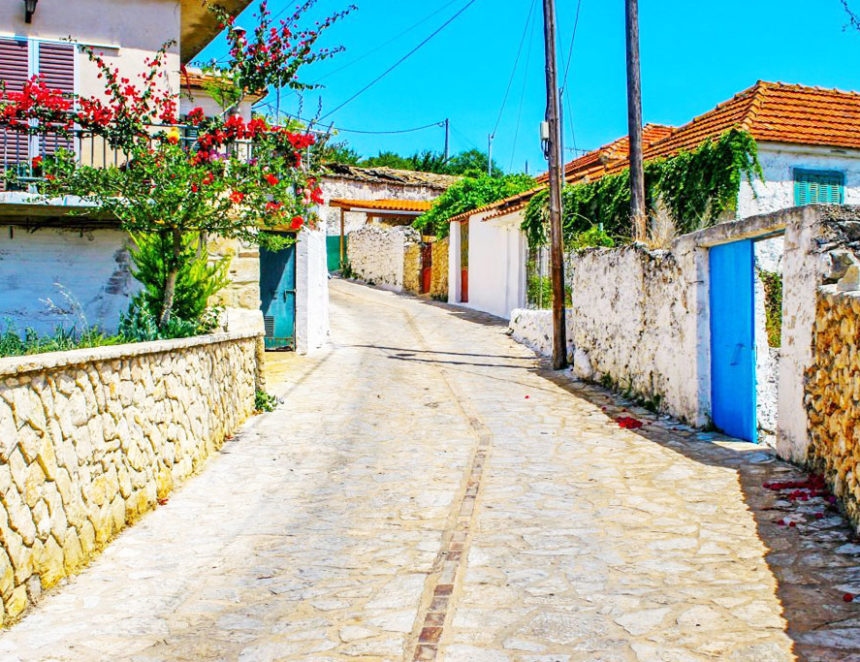 On the mainland of Zakynthos, there are beautiful villages that offer a completely different side of the island. Gyri is a traditional, small village very quiet to walk around and see how authentic Zakynthos is.
Louha is one of the few places on the island where tourism has not spoiled its beauty and one of the few villages that remained intact from the 1953 earthquake. It is a beautiful place with stone-built houses, manicured courtyards, and cobbled streets.
Agios Leontas (Saint Lion) is another village that looks as if time has stopped 50 years ago surrounded by lush vegetation. Those villages are best visited by private car.
15. Kayak in Keri Caves
Keri Caves is a row of dramatic white rock caves that open directly onto a crystal-clear turquoise sea. Kayaking around the caves and then diving into the perfectly clear waters is a unique experience you can indulge in.
16. Parachute over Banana Beach
Banana, gold sand, shallow with green-blue waters beach, is as fun and playful as its name suggests. There are many water sports options but I think one of the best is to parachute above the beach! Here you will find sunbeds & umbrellas, beach bars, restaurants, water sports, and parking.
The nearby Plaka beach is smaller and we recommend it if you want more privacy.
17. Indulge in Eclectic Wine Tasting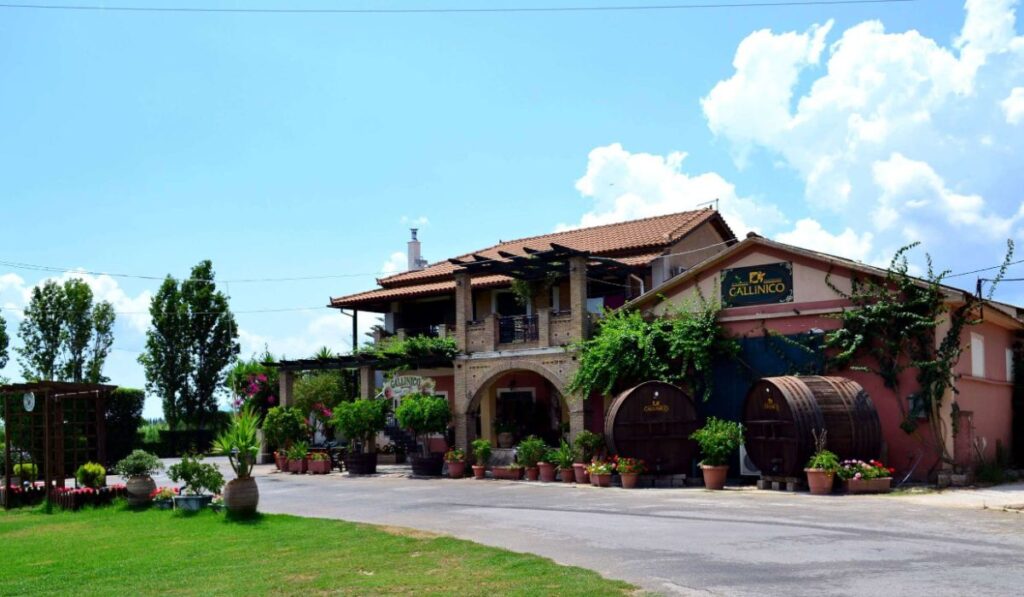 I don't know about you, but I love my wine, and a visit to a winery or two, is definitely one of the best things to do on Zakynthos Island. Zakynthos has about 19,000 acres of vineyards and over 60 different varieties.
One of the best wineries you can visit is Callinico, located in the village of Kallipado since 1918. You can enjoy a wine tasting of their production a tour of their facilities and visit their dedicated museum. Learn more about the winery here.
18. Spa on Xygia beach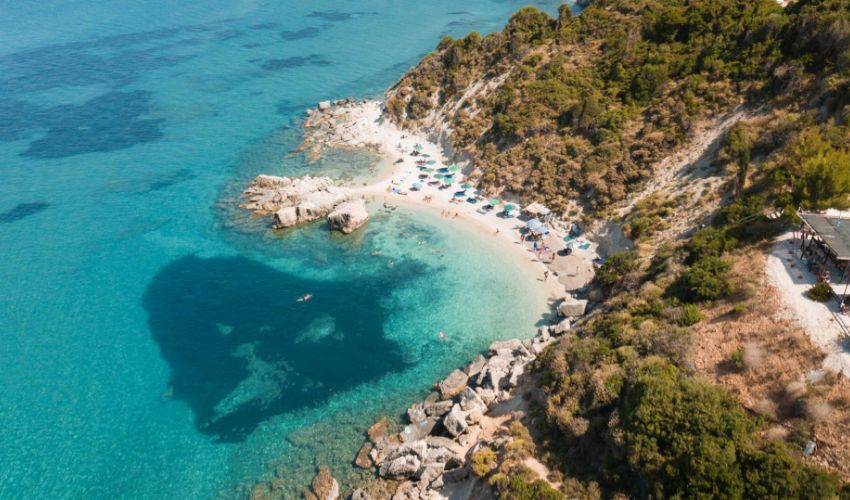 Xygia is a natural spa beach with healing properties that help with arthritis (among other ailments), thanks to the elements and minerals from the nearby caves. Surrounded by dense green vegetation and emerald-green waters, it actually consists of two beaches, which are also ideal for walking. The first is a small rocky cove, with vegetation going down to the sea and a canteen, while the second has white pebbly sand and a taverna above.
It is better if you rent a car for the day to head to Xigia Beach as it can be difficult to access public transport.
19. Taste the local cuisine of Zakynthos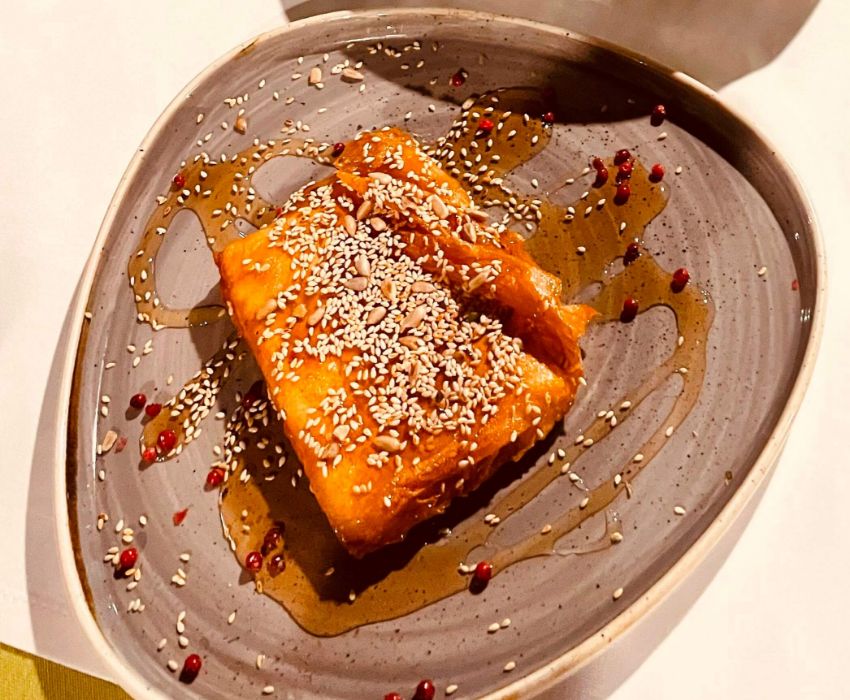 One of my favorite things to do on Zakynthos Island (or any place I am visiting, to be honest!) is to taste the local recipes. And there is no better place to do so than visiting a Greek traditional tavern, with the most authentic ones being in mainland villages.
Zakynthos' rich agricultural production is based on farming. Olives, citrus fruits, and vines predominate in their local recipes.
Look out for those local foods in Zakynthos:
Ladotyri, cheese from goat's and sheep's milk. It has a salty and spicy taste and is preserved in oil
Prenza: Fresh cheese with a creamy texture
Sofagiadoura, a casserole with greens, legumes, and potatoes
The traditional sweet of all Ionian islands, Mantolato.
20. Go to Zakynthos Monasteries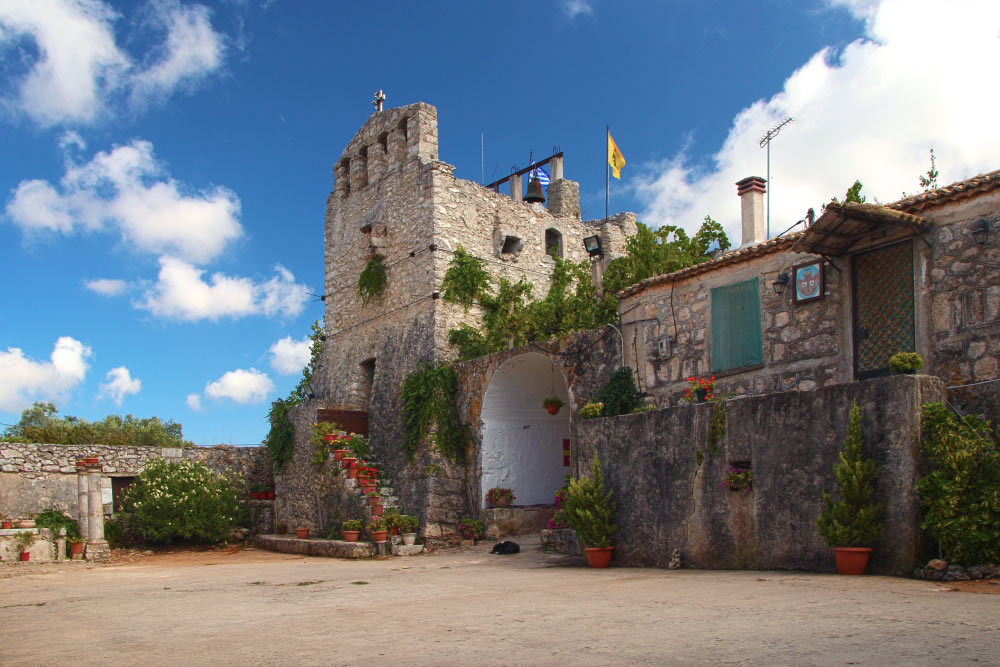 Zakynthos has its share of Greek Orthodox Monasteries, scattered around the island and is usually set on a beautiful hill. A favorite monastery of mine is the one in Anafonitria, a small village, built 340 m high in the north of Zakynthos.
The monastery of Panagia Anafonitria (dedicated to the Holy Mother) was probably founded in the 15th century by Leonard III Tokko Count Palatino and his wife Lappa. At its entrance, there is a high medieval tower of the 15th century in which the inhabitants of the village sought shelter to protect themselves from pirate raids.
Its most important icon is a Byzantine icon of the Holy Mother from the 15th century.
Near Navagio, you will also find the monastery of Agios Georgios of Rocks, built on a small promontory from where you can admire the sea. We don't know when it was constructed but it was destroyed by pirates in 1553 and rebuilt in Venetian style. The tower with its circular base was built to protect the monastery from any attacks.
How many days do you need in Zakynthos?
If you like doing things fast then 4 days is probably enough. But if you are like me, savoring a new place, exploring all the time, the beaches, the coves, caves, villages, museums, and monasteries, then I would advise you to stay for at least 7-8 full days on the island.
Where to Stay in Zakynthos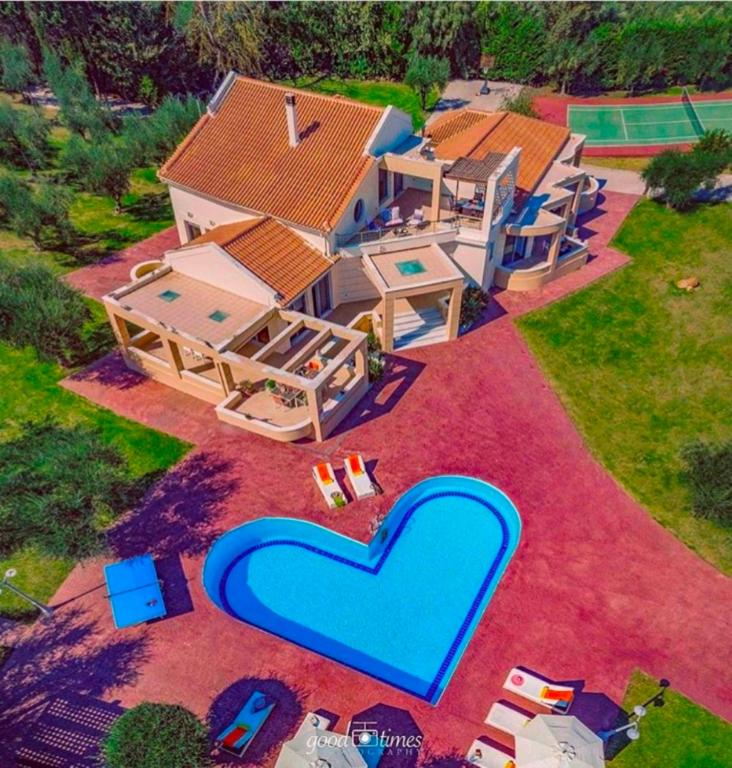 Astarte Villas – Istar Villa with Tennis Court. Located in a green area just 10/15 minutes away from Zakynthos town or Laganas, this is an amazing 4-bedroom villa, great for a group of up to 8 persons.
Strofilia Stone Residences, is perfect for a family as it has a children's playground and BBQ facilities, and is just 50 m from Climati Beach. The stone-built property offers self-catering accommodation with a balcony overlooking the Ionian Sea. What I love about it, is its large garden full of olive trees❤️.
How to Get to Zakynthos Island
By Ferry (or bus/private car from Athens):
If you arrive at Athens airport you can rent a car or take the bus from Athens. The drive from Athens to Kyllini port takes approximately 3.5 hours. There are daily ferry crossings to Zante from the port of Kyllini in the Peloponnese and the trip lasts 1 hour. During the summer months, there can be up to 10 routes per day.
Book your ferry transfer with FerryScanner or FerryHopper to secure your seat, especially if you travel during the summer.
By Plane: You may be able to fly directly into Zakynthos Airport Dionysios Solomos. Many airlines fly here, including Ryanair, Air Serbia, Transavia, and Easyjet.
Island Hopping from Zante
What other Islands are near Zakynthos? The island's location in the Ionian Sea makes it perfect for island-hopping. From Zante, you can easily travel by ferry to the following destinations:
How to Get around Zakynthos?
There are public buses but if you want flexibility and heat bothers you, then you'll want something with good air conditioning and shade from the sun like a rental car. Renting ATVs is popular but I would not advise it because of the pure sun exposure.
FAQ for Zakynthos Island
When is best to go to Zakynthos island
The warm months in Greece start in May and finish in mid-October. The hottest and busiest months are July and August. My favorite time to travel in Greece is always September and October. The large crowds are gone, families are back as the schools are open, rates are better, the sea is warm and the weather is not as hot.
Is Zakynthos a party island?
Yes and no! Laganas Bay is very wild with young crowds and on a smaller scale, Tsilivi is famed for its beach clubs, sipping a cocktail and watching the sun drop down over the water.
You can also find many bars elsewhere in Argassi, Bochali, and Zakynthos Town but in a much quieter atmosphere and certainly with no foam parties 😀
What to wear in Zakynthos?
Bring summer clothes but also a light jacket for the evenings, you never know when the wind can get slightly chill. Some suggestions for Zakynthos are:
Plan My Trip to Greece
Do you need a custom travel itinerary for Greece? Are you traveling solo, with your family or your friends and you need a tailor-made multi-day tour or a transfer within Greece?
If yes, please visit my dedicated Plan My Trip Page for a free itinerary!
How to Get To Athens Port (Piraeus) from Athens Airport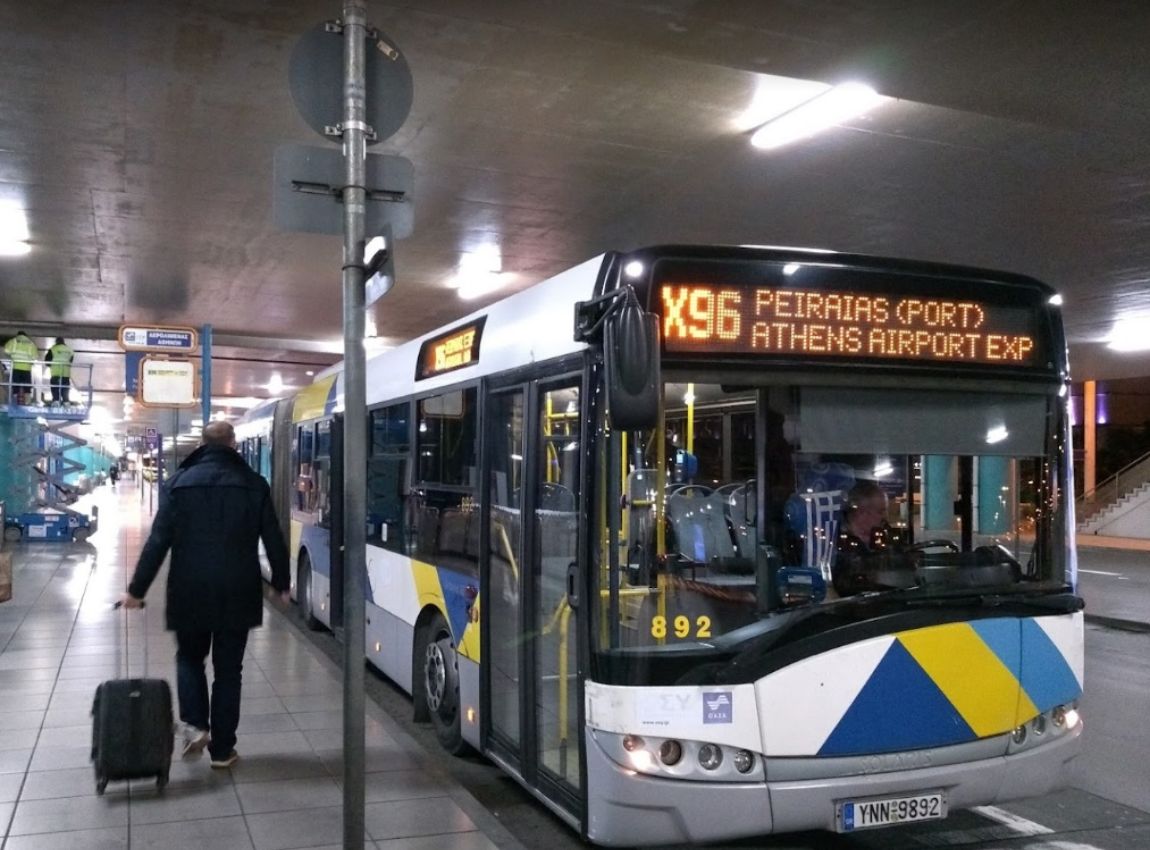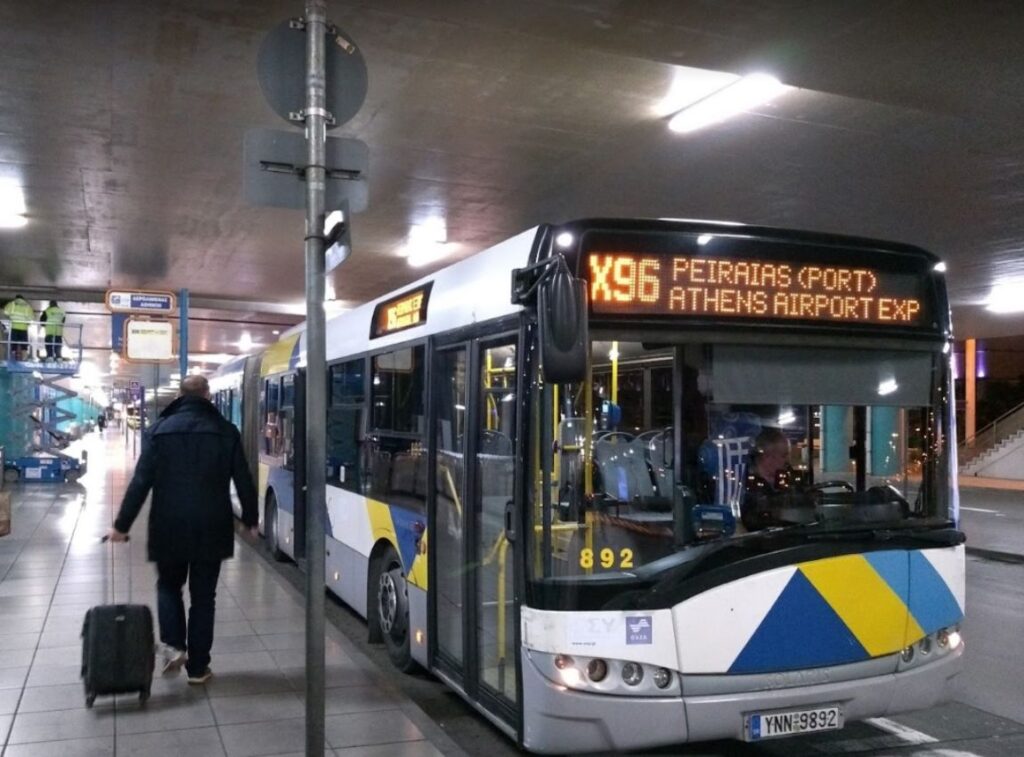 Bus: If you are arriving at Athens International Airport you can travel straight to the port by taking the X96 express bus (€5.5, children <6 yo, free entrance), which departs every 40 minutes and the average trip lasts 1 hour – runs 24/7.
Metro: (€9) is easily found across airport arrivals (blue line – M3) going directly to Piraeus port. The average trip to Piraeus lasts 1 hour.
Taxis are available in front of the airport (around €40 to Athens, €55-60 to Piraeus (depending on the traffic in Kifisos), and take up to 3 or 4 people with small luggage)
Rent a car with Discover Cars to rent reliable new cars at affordable prices
You don't like driving but love hassle-free solutions? Book a Private transfer with an English-speaking driver from Athens International Airport to Piraeus Ferries, or anywhere else in Greece
Check out an entire post on Lavrio Port in Athens
Where is your dream summer destination? Would you go to Zakynthos?
I'd love to hear about where you're spending your vacation this year, especially if you have any exciting travel plans! There are so many things to do on Zakynthos Island. I hope that you get the chance to try as many as possible. Till next time, Evgenia❤️
20 Top Things to Do on Zakynthos Island
Visit Navagio Beach (Shipwreck)
Explore the Blue Caves
Scuba Dive in Skinari
See the Newly-Hatched Turtles
Explore Main Town, Zakynthos
Visit Dionysios Roma's Mansion Museum
Hike to Bohali Castle
Swim on the Golden Beach of Kalamaki
Dive in the Fjord of Porto Limnionas
Stay in Tsilivi
Enjoy Laganas Beach and Nightlife
Swim near Marathonisi or Turtle Island
Go to Gerakas Beach
Discover the Mountain Villages
Kayak in Keri Caves
Parachute above Banana Beach
Indulge in Eclectic Wine Tasting
Spa in Xygkia beach
Taste the local cuisine of Zakynthos
Go to Zakynthos Monasteries
My Most Popular Articles
Essential Travel Info for Greece
'Hello' and 'Thank You' in Greek: "Ya sou" and "Efharisto"
Booking.com: I use Booking.com because I can get the best deals on both hotels and apartments, free cancellations, and great prices!
Find Long-Term Rentals in Greece: You will find the best prices in Flatio
FerryScanner to book ferries to the Greek Islands
Athens Metro Website (timetables and ticket info)
Get Your Guide: For all your day or multi-day tours and city guide needs, I use Get Your Guide
Emergency Numbers Anywhere in Greece: AMBULANCE 166 – FIRE 199 – POLICE 100– EMERGENCY NUMBER 112
All rights reserved Travel the Greek Way. Republishing this article and/or any of its contents (photographs, text, links) is strictly prohibited.
Please follow and like us: