Greece in September is probably the best month to visit Greece. And why is that?
Because the weather is still a beautiful summer but not as scorchingly hot as in July and August. The meltemia, the northern winds blasting the Cyclades in summer, have finally ceased and the Aegean Sea is at its warmest.
Another reason why September is a fantastic month to travel to Greece is that everything is still open but the large crowds have started ebbing. The Greek schools open in early September, so most Greeks or other Europeans have gone home.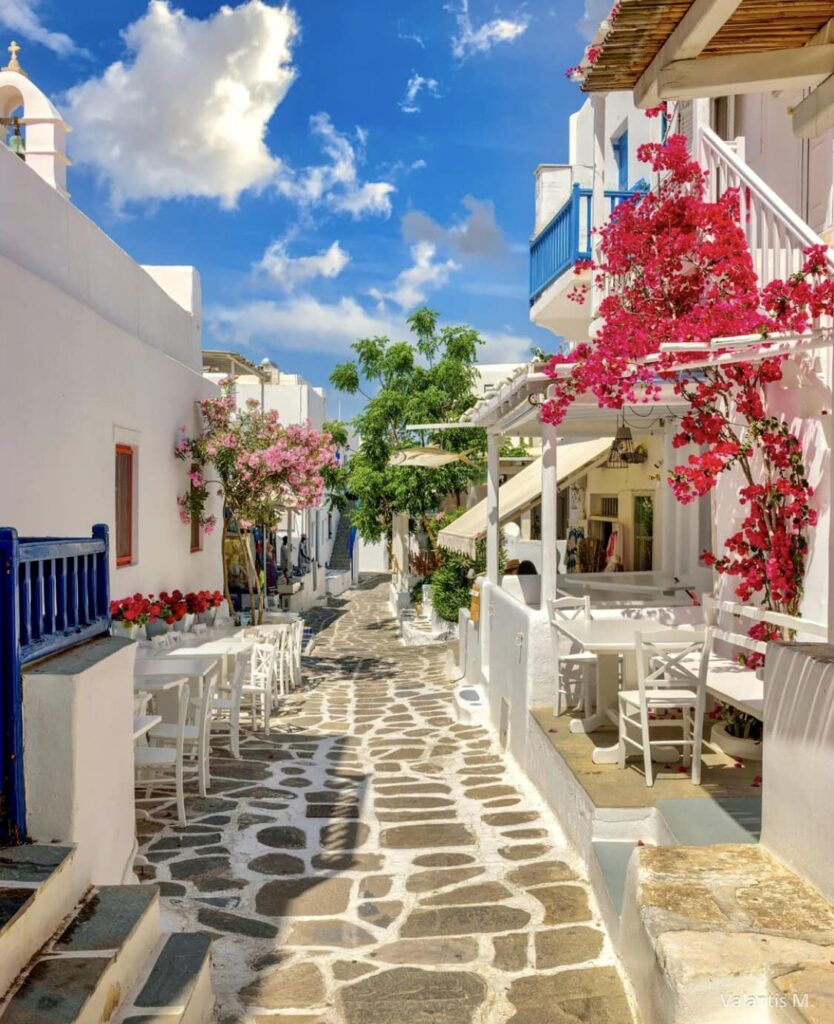 The hotels are starting to reduce their rates, especially in September's second half. The restaurants and the cafes are more relaxed and can offer better service to their customers.
So if you ask me if it is good to visit Greece in September, I would say that this is one of my favorite summer months.
What are the top things to do in Greece in September?
*Some of the links below are affiliate links. That means I may make a commission if you click and buy. The commission comes at no additional cost to you.
Athens Quick Reference
Where to stay in Athens with stunning Acropolis view: Niche Hotel or The Foundry Suites
Book your ferry tickets with no-hidden-fees at FerryScanner

or FerryHopper
Rent a car with Discover Cars for reliable new cars at affordable prices
Weather in Greece in September
The weather in Greece in September is still summerish and the sea is at its warmest possible, especially in the southern part of Greece. There might be 2-3 days of rain but mainly in the northern mountainous areas such as Pelion or Olympus Mount or the Ionian Islands.
The average temperature of September in Athens, which is centrally located in Greece, is usually between 20 – 30 C. Peloponnese, Cyclades, Crete, and Rhodes can be 2-3 C higher than Athens. Northern Greece will be 2-5 C less.
You are reading about the top things to do in Greece in September.
Crowds and Costs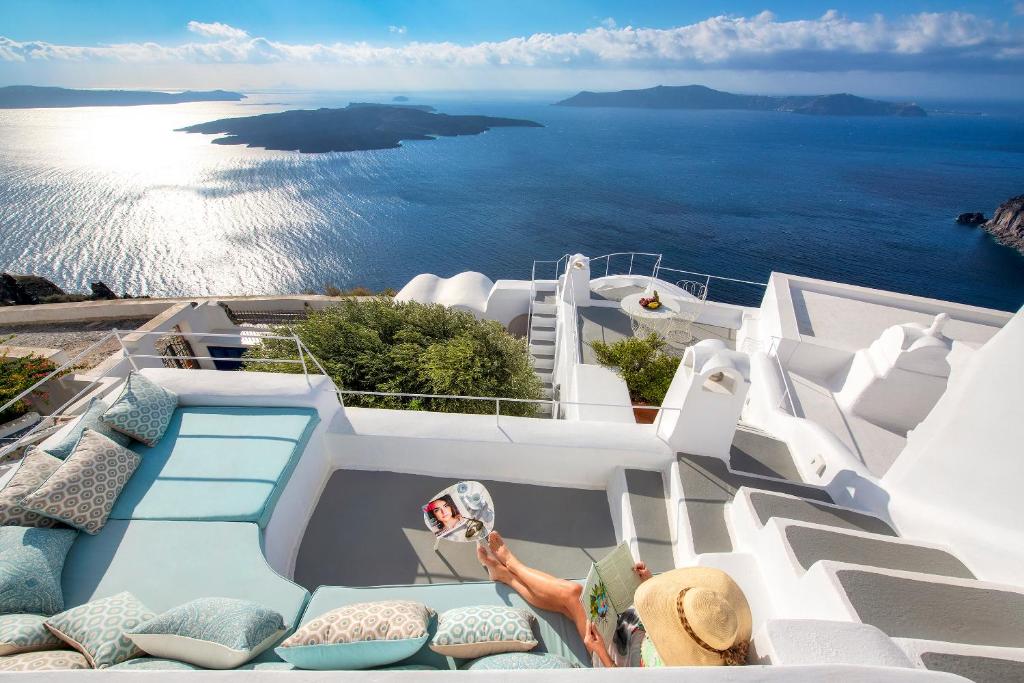 If you are concerned about your budget while visiting Greece – and nowadays we all are budget-wise – most accommodation prices can go down from 10% to as much as 30%, or even more if you're booking well in advance.
But even if you decide to find available accommodation at the last minute, hotels are not usually fully booked, so it will be easier than in August. The same applies to streets, restaurants, and bars, lines in archaeological sites, and of course the best positions on the beaches.
Up next I am going to tell you about the best things to do in Greece in September!
Which are the Best Greek Islands to Visit in September?
All the Greek islands are unique, each with its own characteristics. If you find it difficult which ones to choose, maybe the list below will help you especially if this is your first time in Greece.
In terms of weather, the warmest islands will be Crete and Rhodes but all islands will be warm enough to swim in Greece in September. The islands of the Northern Aegean (Lesvos & Chios) or the Ionian might be slightly cooler than the hot waters in Crete or the Cyclades.
The most popular Greek islands are Crete, Rhodes, Corfu, Santorini, Mykonos, Paros, Ios, and Zakynthos. That means that the islands will still be buzzing with nightlife in early September but much less after the 15th of September.
Check out this 10-day island-hopping itinerary, including Mykonos, Santorini, and Naxos for more info on how to organize your trip.
If you prefer quiet and authentic Greek islands, you can go to the Cyclades islands like Folegandros or Amorgos. Other amazing Greek islands in September near Athens are the Argo Saronic islands of Hydra, Spetses, and Poros.
For islands further from Athens, you can choose the Ionian islands (Corfu or Lefkada) or Sporades islands such as Skopelos, one of the locations of the famous musical Mamma Mia.
To get to the islands, you can book your ferry tickets with FerryScanner at the best prices in the market with no hidden fees.
Best Guided Tours in Islands:
What to Do in Mainland Greece in September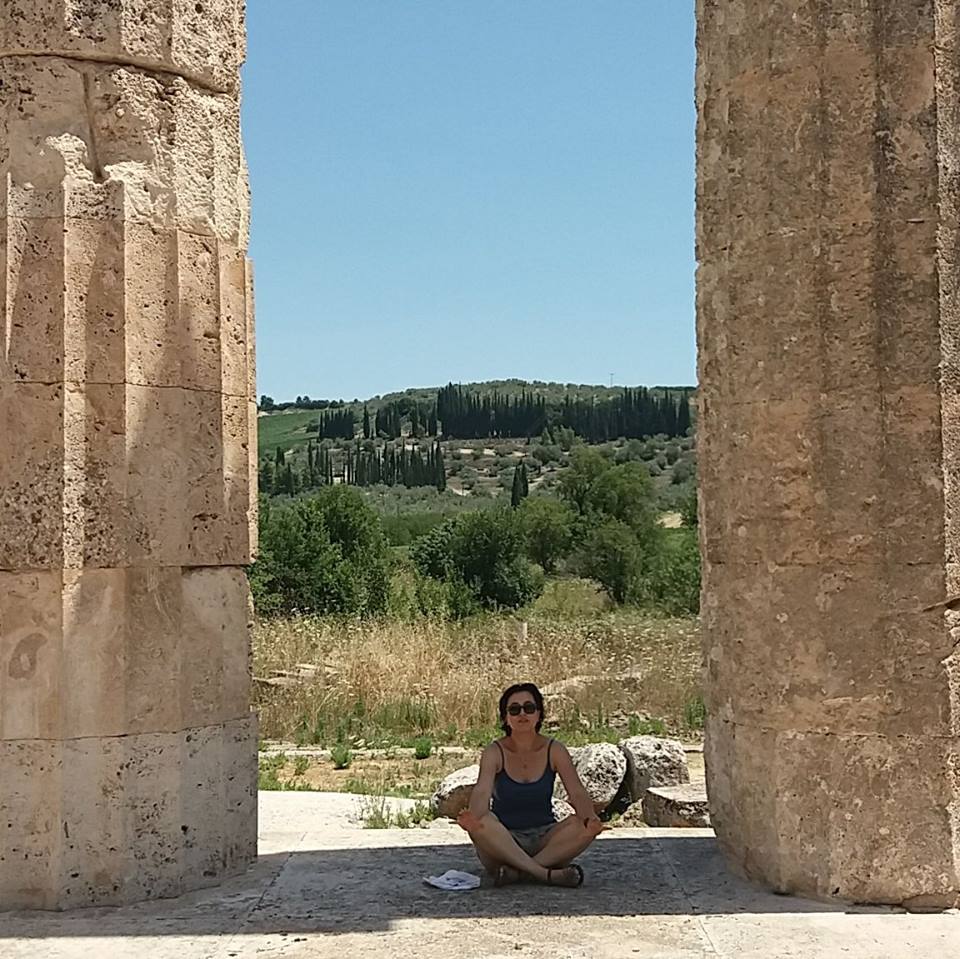 Grapes Harvest
September in Greece is the peak for the vine harvest in wine-producing regions such as Peloponnese (Nemea, Patra), Attica (Mesogaia), Macedonia (Naousa, Amyntaio, Goumenisa), Ipiros (Metsovo, Zitsa), Thessaly (Karditsa) and the islands of Crete, Kefalonia, Samos, Lesvos, Tinos, and Santorini.
You can stay in the areas, explore the nearby sites, book a wine tasting with a local provider, or even participate in the vine harvest if the owners allow it.
Best Wine Tasting Guided Tours
Premium Nemea Wine Tour from Athens with Oenologists
Athens Wine Tour – An Outstanding Full-Day Experience For Dedicated Winelovers
Experience Santorini: Wine Tasting Small-Group Tour
You are reading about the best things to do in Greece in September.
Greece and Outdoor Activities
Greece is a paradise for outdoor activity lovers. 80% of Greece is covered by mountains, and 25% of the total land is covered by natural forests mostly firs, pines, planes, and beeches.
Greece has 21 major rivers, 50 natural lakes, and about 6000 islands, and islets, 220 of which are inhabited. Not to mention the gorges, the caves, the volcanoes, the vertical rocks for climbing and so much more.
Some of the most popular outdoors in Greece in September that you can participate in are:
Greek Maritime Golf Event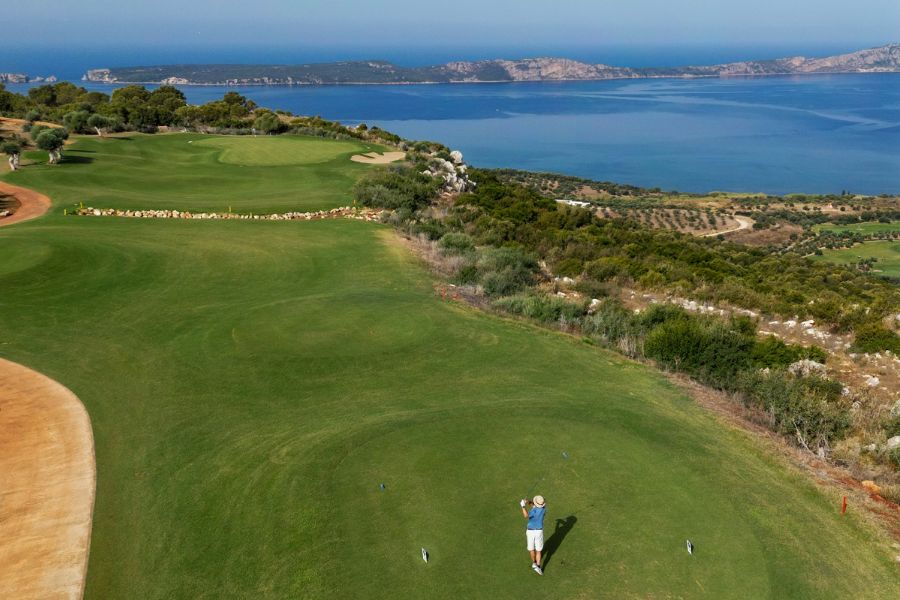 On September 7-10 at Costa Navarino in Messinia, the Greek Maritime Golf Event will take place. It is organized by Birdie Events, the brainchild of renowned Greek PGA golfer Thanos Karantzias. The courses offer breathtaking views of the Ionian Sea, the historic Bay of Navarino, and the picturesque port of Pylos.
The details of the venue will be announced soon and I will update the info here.
Sparthathlon in Sparta, Peloponnese
At the end of September, Sparta is organizing a quite demanding 25km marathon, Spartathlon, with participants from all over the world. The route is based on the one done by Pheidippides – as described by Herodotus – who traveled from Athens to Sparta in 490 BC to ask for help.
Besides the famous 'This is Sparta' area (with the archaeological museum, site, and the fantastic Olive Oil Museum), you should visit nearby UNESCO Mystras.
Best place to stay in Sparta: Villa Rodoula in Mystras
Hike Menalon Trail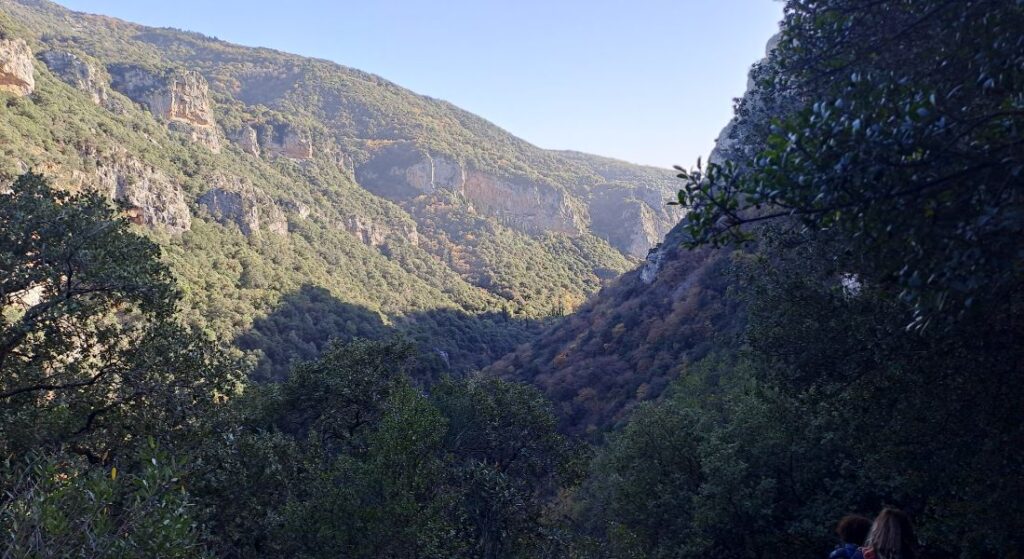 Hiking in the bare areas – like it is in the Cyclades- might be challenging on the warmest September days so I would suggest hiking in forests. Fantastic hiking destinations are:
River crossings/kayaking
If you are in the Peloponnese you can go to a number of rivers there such as :
Scuba Diving in Greek Islands
Warm water also means that it is the perfect time for a scuba diving adventure. Top sites for scuba diving include:
Santorini Experience, Sport Event
Participate in Santorini Experience with open water swimming in the Aegean Sea with the volcano as the background and a trail running along the Caldera!
The event includes the 21.1km "Daedalic Kore of Thira" Half Marathon running across the enchanting areas of Oia, Imerovigli, and Fira as well as the unique 1.5 miles (2.4 km) "L & E Nomikos" open water swimming route starting from the volcano with its finish line being at the old port of Fira.
Athens Flying Week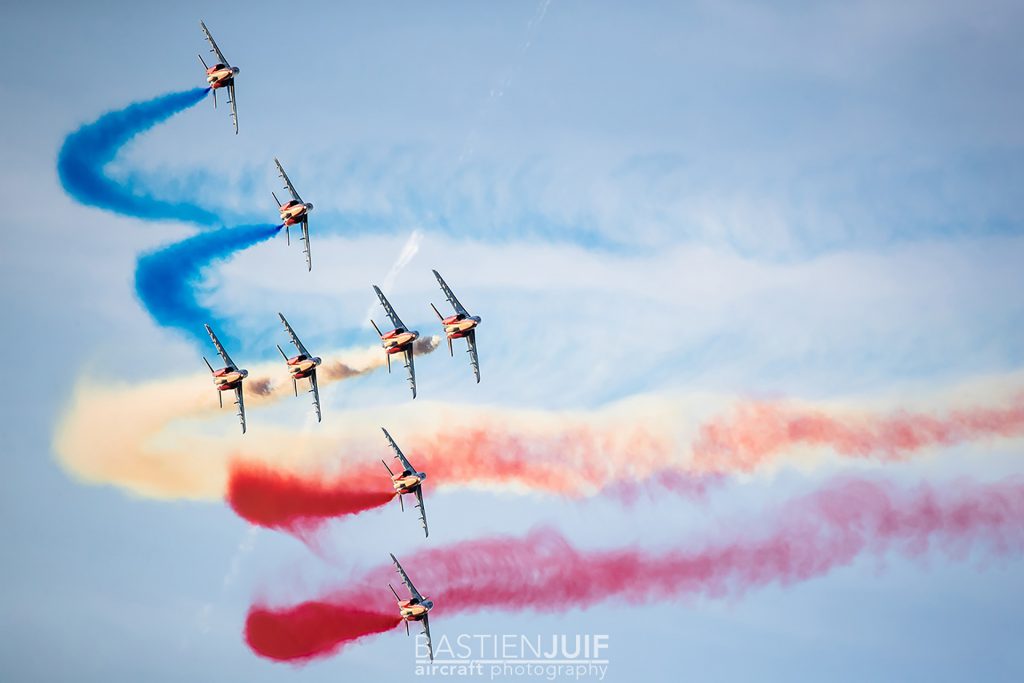 Athens Flying Week (AFW) 2023, is the biggest air show in the Balkans with over 500,000 loyal fans worldwide. At the Tanagra airport in Attika, Athens you will witness the most famous aircraft's takeoffs and landings, enjoy a spectacular Air Show and have a fun full day with restaurants, kids playgrounds, and trade fair options.
Details on how to get there and about the event here.
Sites and Museums
All sites are still open for most of the day, especially the Acropolis in Athens and if you are visiting on the last weekend of September European Heritage Days is celebrated. That means that all monuments and many museums in Greece have free entrance. 
More about entrance fees for Acropolis and other questions here.
Towns and Villages
Greece has one of the longest coastlines in Europe and along the coast, you can find many beautiful towns and villages, perfect for your vacation. Some of my favorites are:
Religious Festivals in Greece in September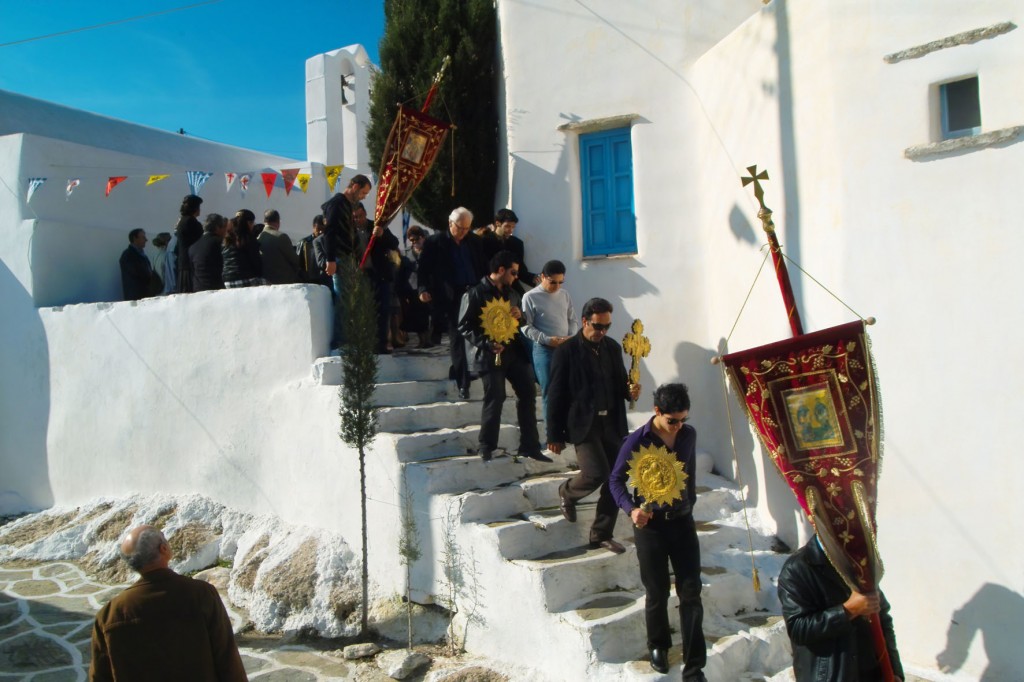 September is a fantastic month for the religious feasts called 'Panigiria' (a Greek word for a feast). Panigiria are also organized throughout the year everywhere in Greece, both on islands and the mainland. These local events may be tied to celebrating Greek Orthodox saints but also eating, drinking, socializing, and dancing feasts.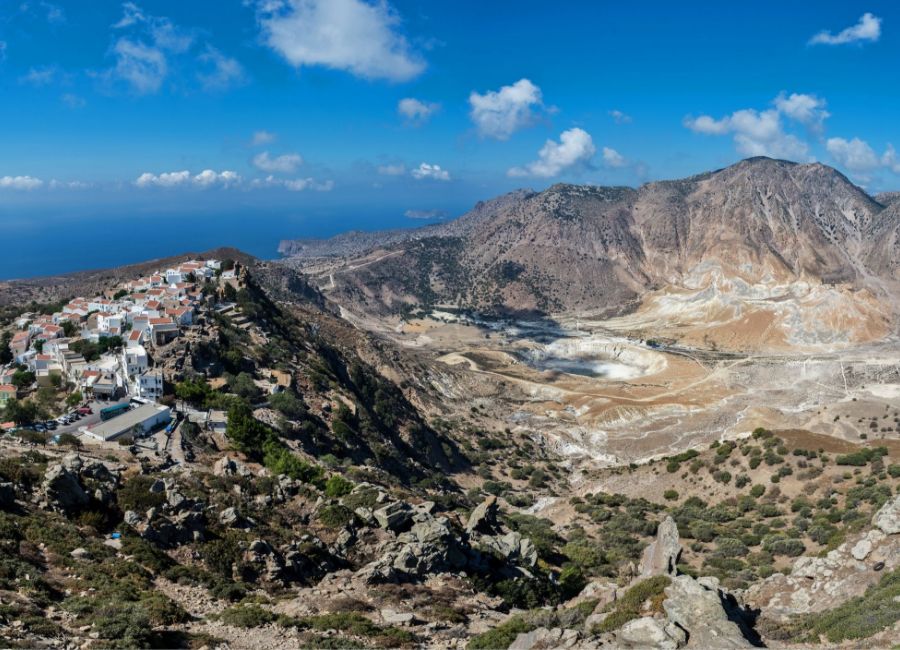 Two of my favorite Panigiria are:
On September 13th, Nisyros island (a majestic active volcanic island) will organize the Panigiri at the monastery of Holy Cross. The locals offer braised goat with orzo, loukoumades with honey and wine:
The Panigiri at the Monastery of Kalamiotissa (7 & 8 September) in Chora of Anafi island. All the locals participate in the celebration, while small boats bring pilgrims from nearby Santorini. Meat with pasta is offered (and plenty of wine of course!).
You are reading about the fun things to do in Greece in September.
Festivals Around Greece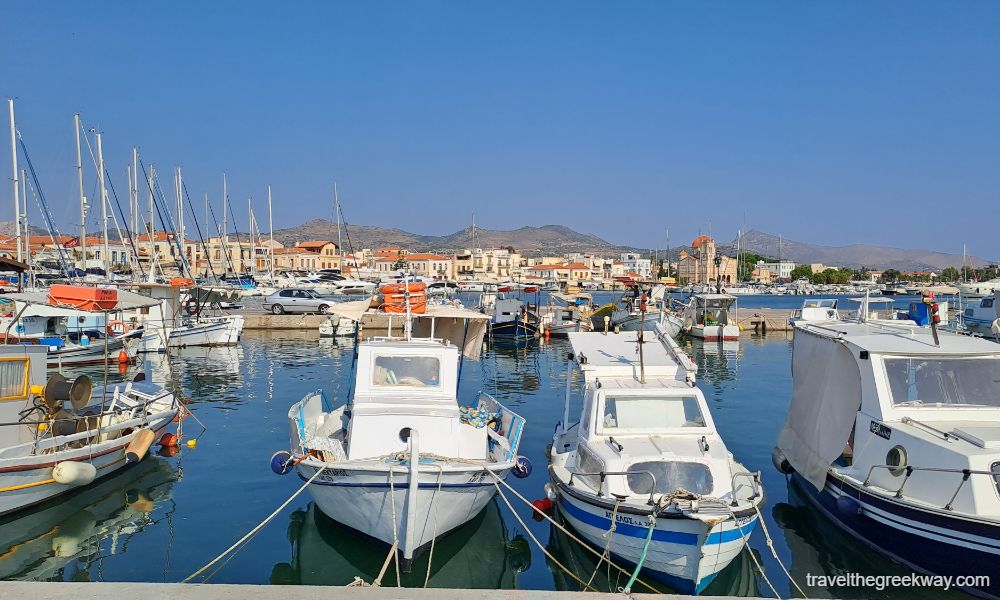 Besides the religious festivals, there are also musical, cultural, and culinary festivals organized, often with international interest. You can combine your visit to a Greek destination with enjoying a local festival and enjoy a unique Greek experience.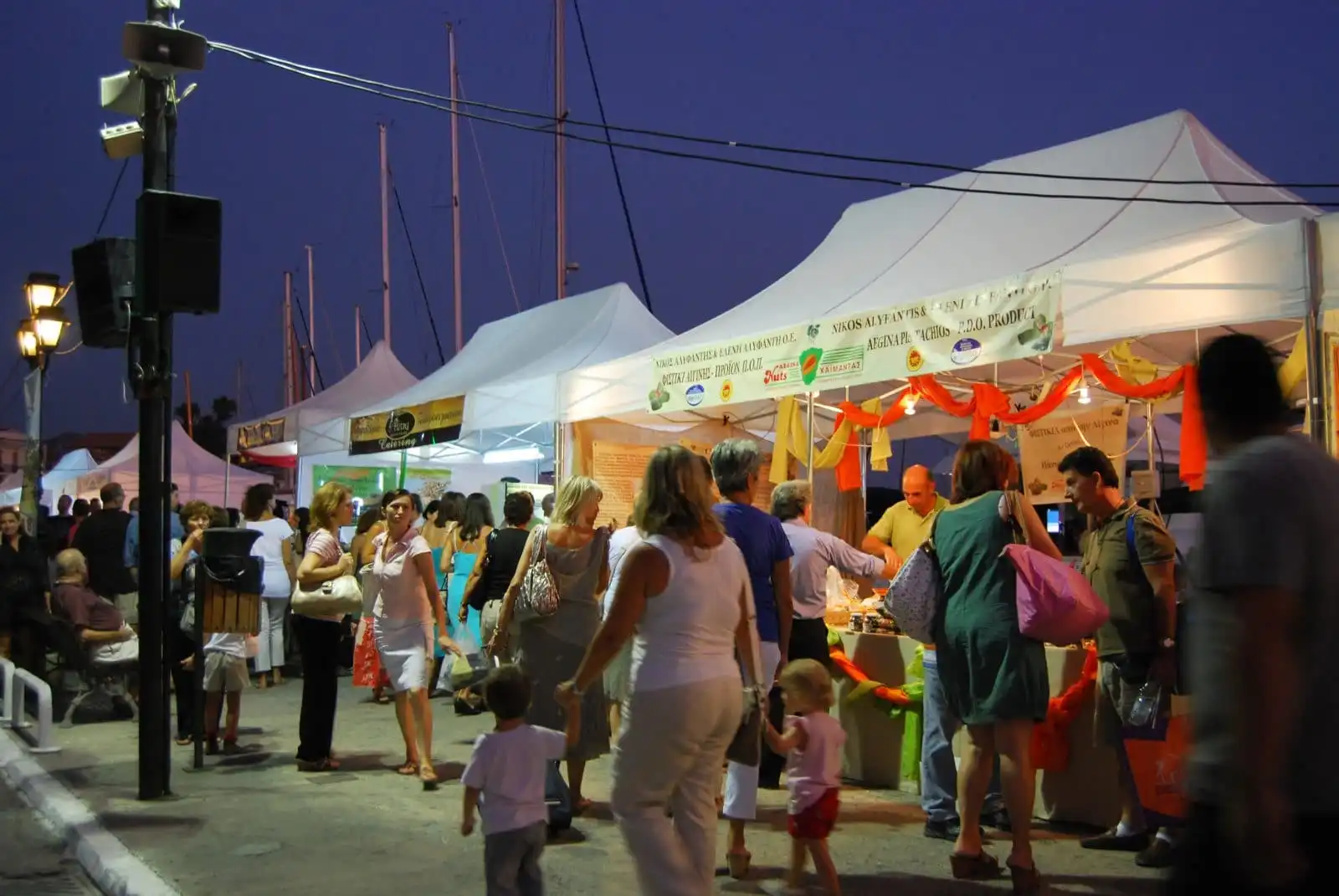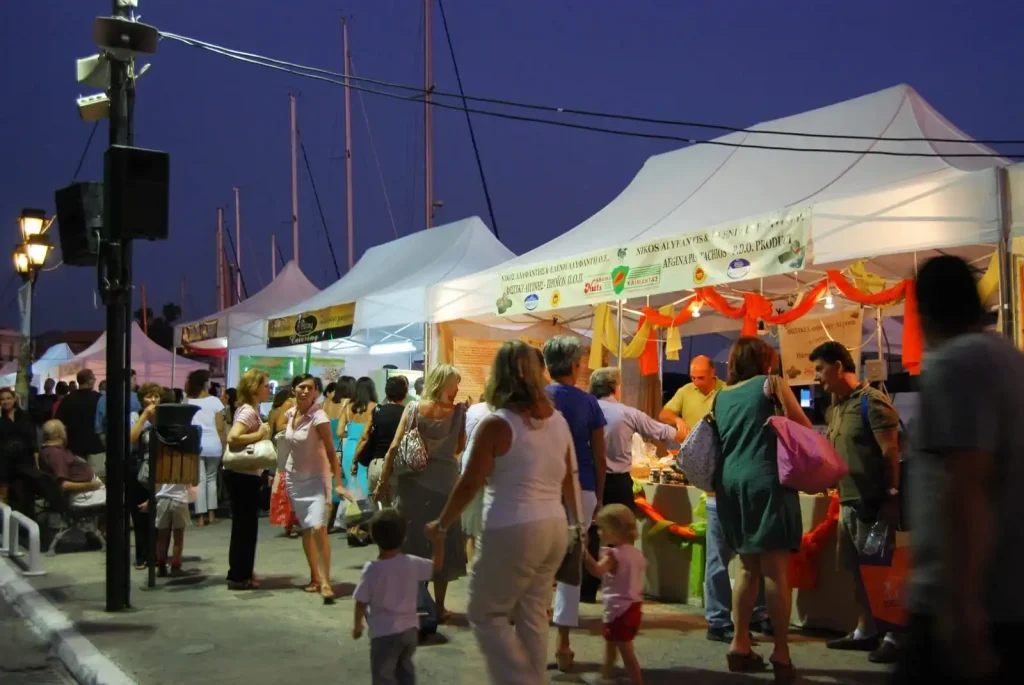 Aegina Island Fistiki Festival: (15-18 September) At the port of Aegina, more than 60 stands are set up along the beach, offering visitors large quantities of pistachio in all its forms and variations. The program of events includes traditional dances, performances, lectures, and guided tours to museums and archaeological sites.
Aeschylia Festival: Hosted at Eleusis, 14 miles west of Athens, the Aeschylia Festival is a stable cultural institution for the expression of artistic and innovative creations for the last 48 years.
Rhodes International Festival: In the UNESCO old town of Rhodes, at the stunning Palace of the Grand Magister, the Knights' Palace, you can enjoy unique concerts by Greek and foreign composers, classical music, and opera. More about the festival here.
Moving Around in Greece in September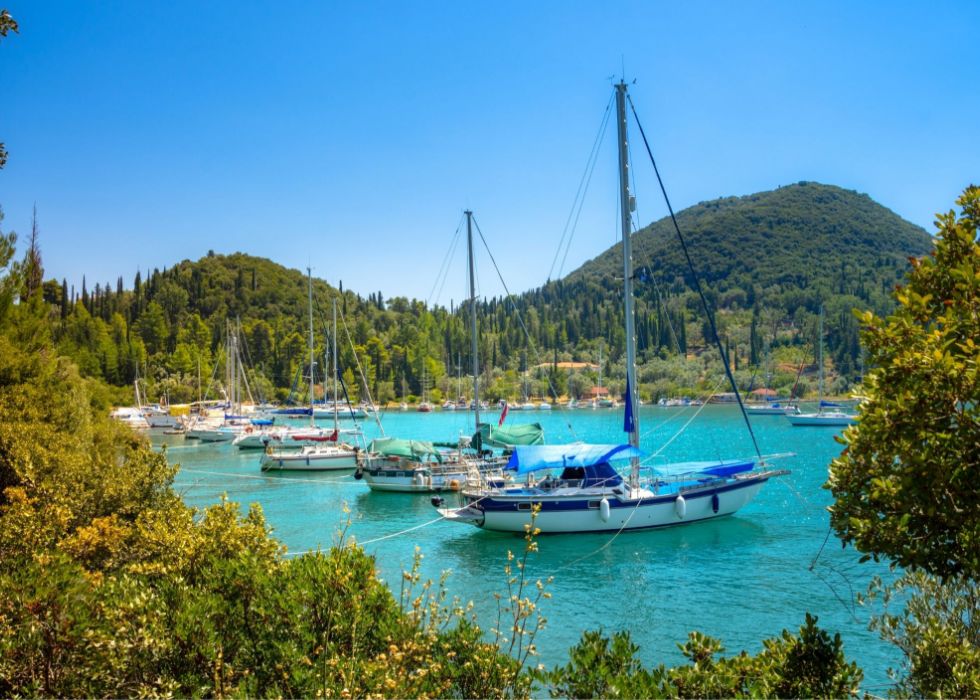 You will have no problem catching the ferries between the islands as Greece in September still feels pretty much like the high season. Towards the end of the month, some routes may change especially taking into account that the school year has begun. Book early your ferries, or simply rent a car and be free to go everywhere you go.
What to Pack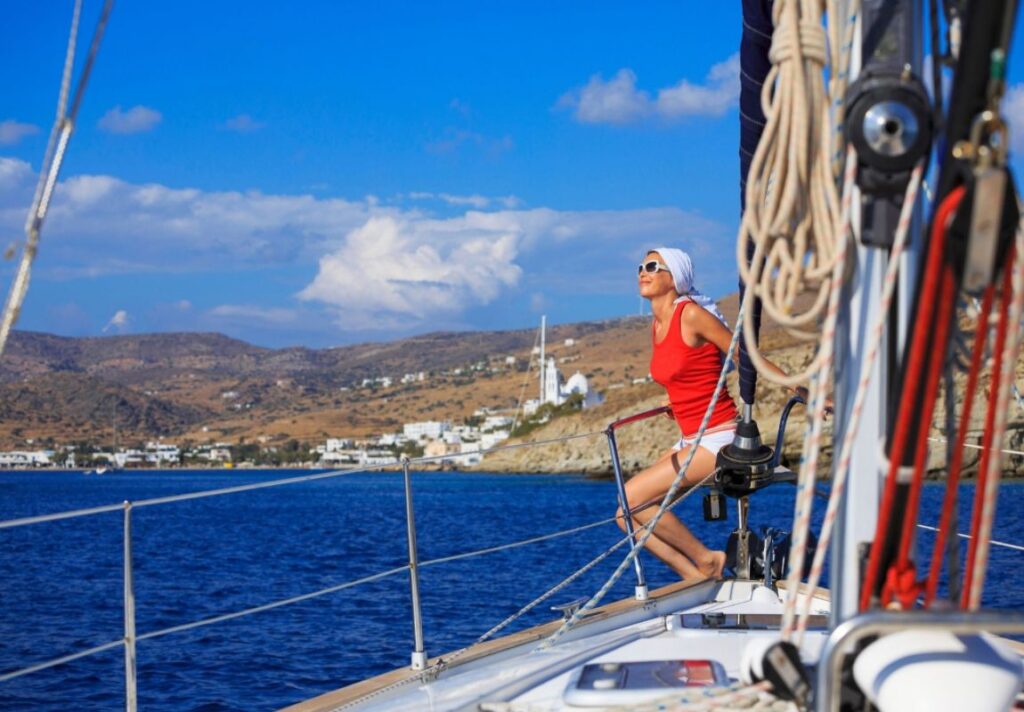 Some essentials for your September packing are:
Plan My Trip to Greece
Do you need a custom travel itinerary for Greece? Are you traveling solo, with your family or your friends and you need a tailor-made multi-day tour or a transfer within Greece?
If yes, please visit my dedicated Plan My Trip Page for a free itinerary!
How to Get to Athens Port (Piraeus) from Athens Airport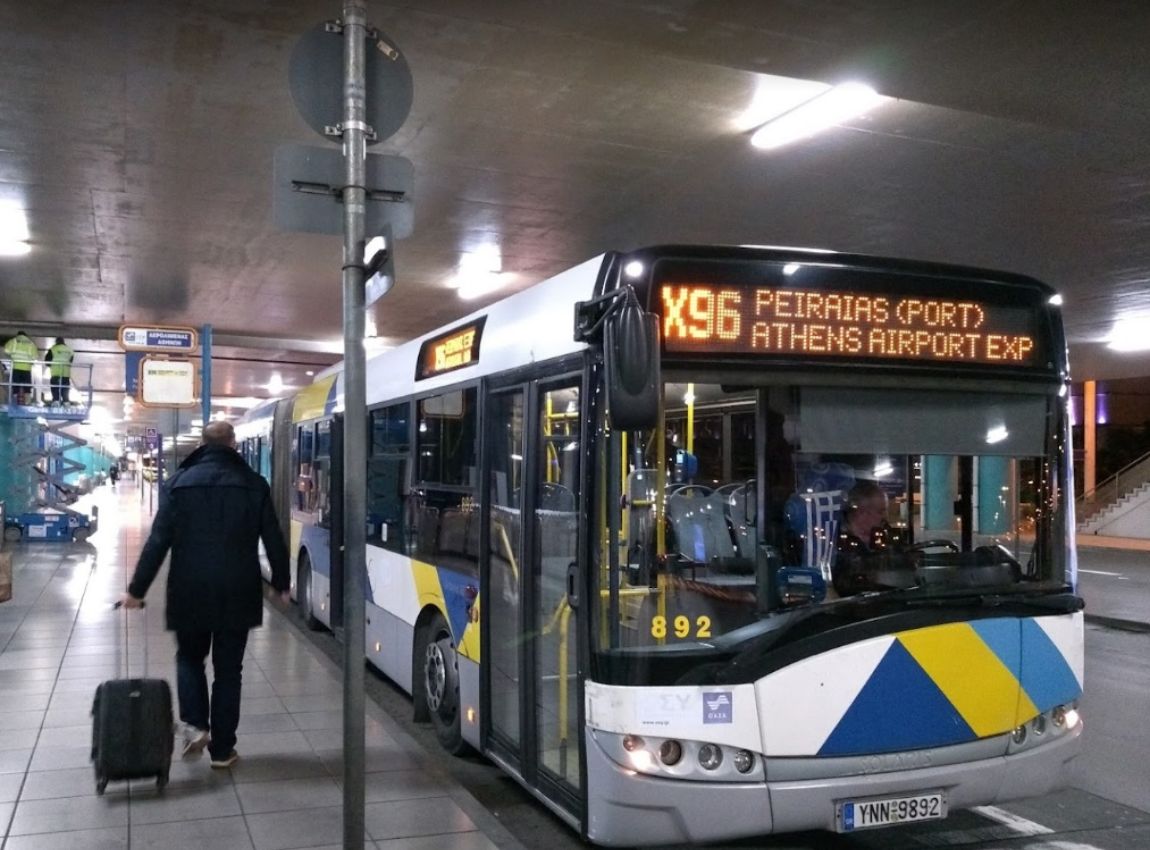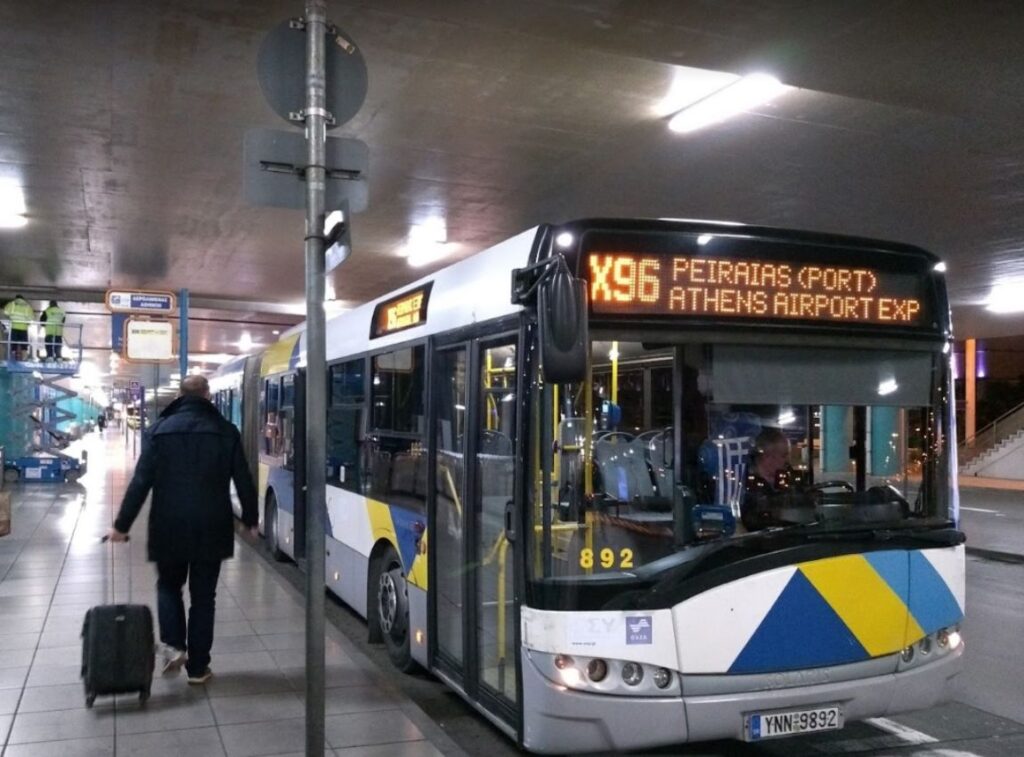 Months in Greece
Essential Travel Info for Greece
'Hello' and 'Thank You' in Greek: "Ya sou" and "Efharisto"
Booking.com: I use Booking.com because I can get the best deals on both hotels and apartments, free cancellations, and great prices!
Find Long-Term Rentals in Greece: You will find the best prices in Flatio
FerryScanner to book ferries to the Greek Islands
Athens Metro Website (timetables and ticket info)
Get Your Guide: For all your day or multi-day tours and city guide needs, I use Get Your Guide
Emergency Numbers Anywhere in Greece: AMBULANCE 166 – FIRE 199 – POLICE 100– EMERGENCY NUMBER 112