You have probably never thought that there are ski resorts in Greece and to be fair to you, this is kind of usual thinking when it comes to Greece. The majority of visitors to Greece dream of turquoise waters, sandy beaches, food tasting, and exploring the archaeological sites.
It might come as a surprise to you but Greece is not just popular for summer vacations. Greece is also an impressive winter destination with numerous outdoor activities.
A very popular activity among Greeks of all ages is skiing the high and steep Greek mountains which cover 80% of the country's land (yes, Greece has many many mountains!).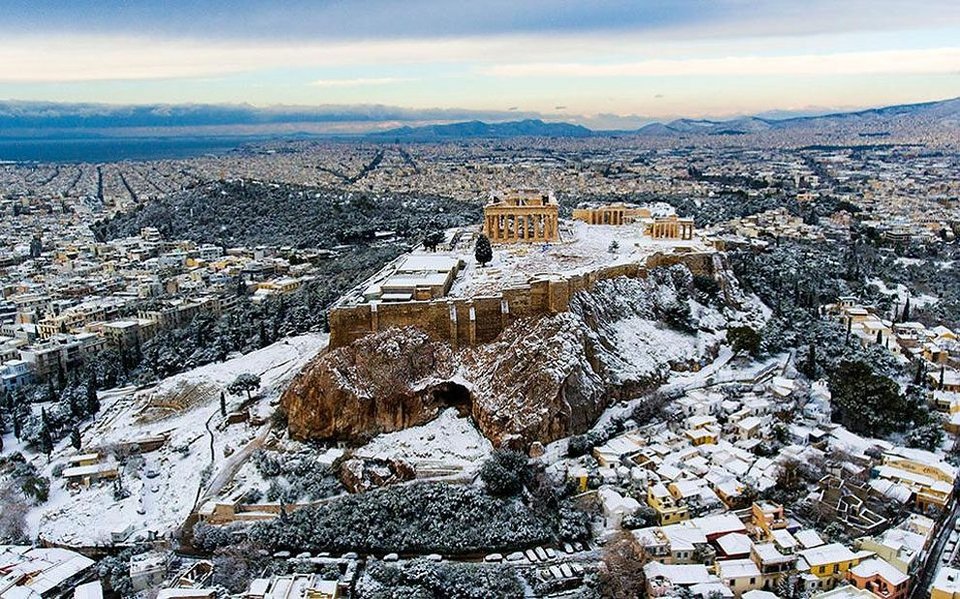 The snow season in Greece usually starts in December and continues well till March. Sometimes, while I hike in late May or even early June a high mountain, I can still see the snowy northern peaks.
There are 19 organized ski resorts in Greece and most of the ski centers are located near important historic sites. A good example is the oracle of Delphi and the Parnassos ski resort which are in close and convenient proximity for a 2-day trip to Delphi.
In this post, you will find information about the 19 ski resorts in Greece, separated into three main regions: the Peloponnese, the central mainland, and northern Greece. You will also information on where to stay, the best sites to visit around the ski resorts, and a few basic driving tips in wintry and snowy Greece.
*Some of the links below are affiliate links. That means I may make a commission if you click and buy. The commission comes at no additional cost to you.
Athens Quick Reference
Where to stay in Athens with stunning Acropolis view: Niche Hotel or The Foundry Suites
Book your ferry tickets with no-hidden-fees at FerryScanner

or FerryHopper
Rent a car with Discover Cars for reliable new cars at affordable prices
Ski Resorts in Greece, Peloponnese (3)
Peloponnese is located southwest of Athens and is home to some spectacular archaeological sites such as Mycenae and ancient Olympia, gorgeous towns such as Nafplion, and many mountainous villages. Kalavryta is one of them, beautiful, versatile, historical, and great for a weekend from Athens.
Kalavryta Ski Center (Helmos Mt)
Kalavryta village houses the biggest ski resort in the Peloponnese just 15 km far on the mountain of Helmos. and one of the most popular as it is just 187 km from Athens. The slopes are great for all levels of skiing and two are for children, one is certified for skiing competitions, while a fourth, at 3.2 kilometers, ranks as one of Greece's longest slopes. There are even freeskiing slopes.
Technical Info
8 lifts
13 slopes
a snowboard track at Vathia Lakka, with rails and half pipes
altitude ranging from 1,700 to 2,340 meters
Total 22.7 Km
Tickets for adults are €28 for high season and €18 for low season
There is a chalet, ski training, and gear-renting shops available.
Contact Kalavryta Ski Resort: (+30) 26920.244.51–2, website in Greek
Where to Stay in Kalavryta
Chalet in the Forest is a fantastic chalet in the forest in the Chelmos-Vouraikos National Park. It has a fireplace and storage area for your skiing gear.
Related Post: The Complete Adventure Guide to Kalavryta
Ski Resorts in Greece, Center (3)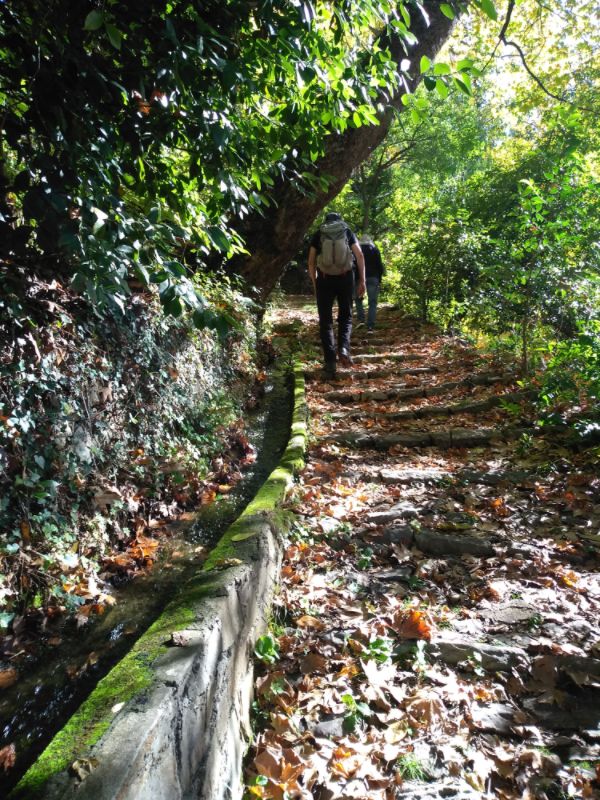 A private tour with the travel expertise of Viator in UNESCO Delphi, Arachova, Parnassos Ski resort, Pelion villages (Portaria, Tsagarada), and Thermopylae! Check it out for availability and prices on the Viator site: 4-Days Arachova Volos and Pelion Private Tour from Athens
Ski Resorts in Greece, the North (13)
As you travel to the north of Greece, the possibility of snow and finding a ski resort increases substantially! There are 13 ski resorts in the northern part of Greece, covering large Greek regions such as Ipiros, Macedonia, and Thrace.
Some of the Greek ski resorts are quite small, and they may not be included in this list, but they are all worth visiting as they are always set in stunning nature with lots of other things to do in the area.
Lailia Ski Center, Serres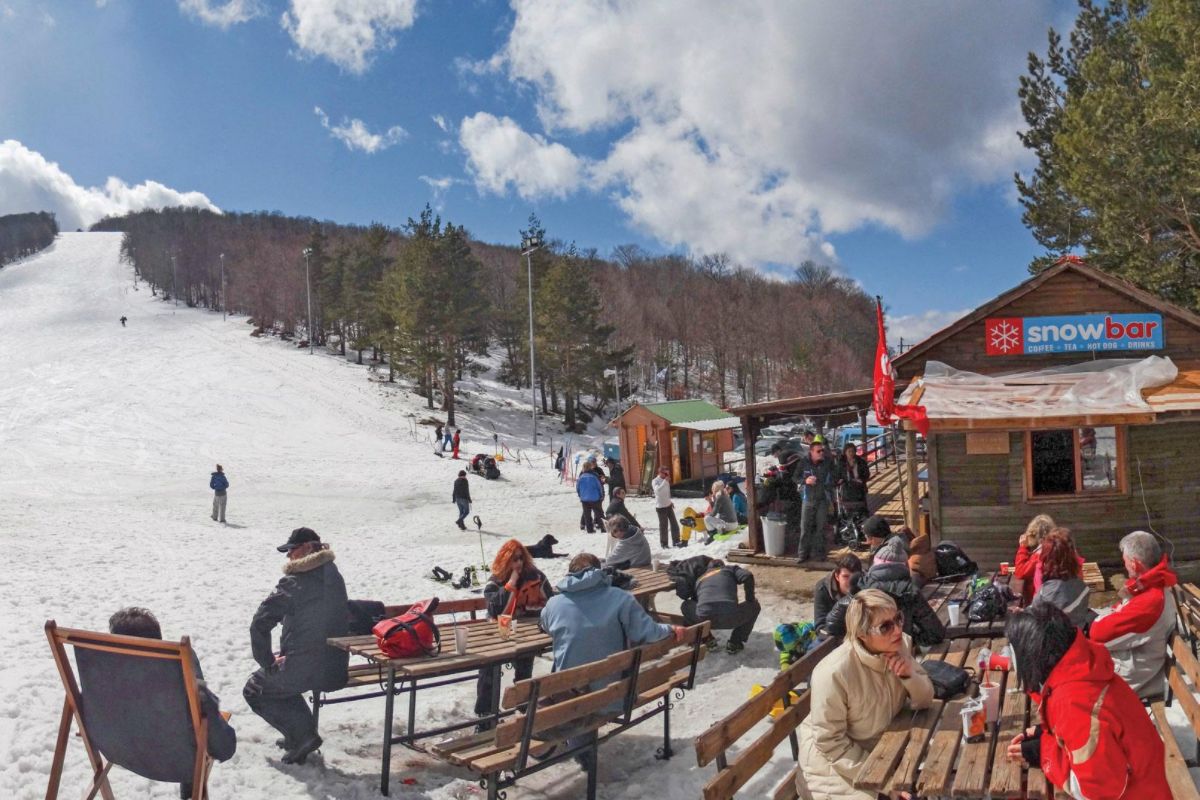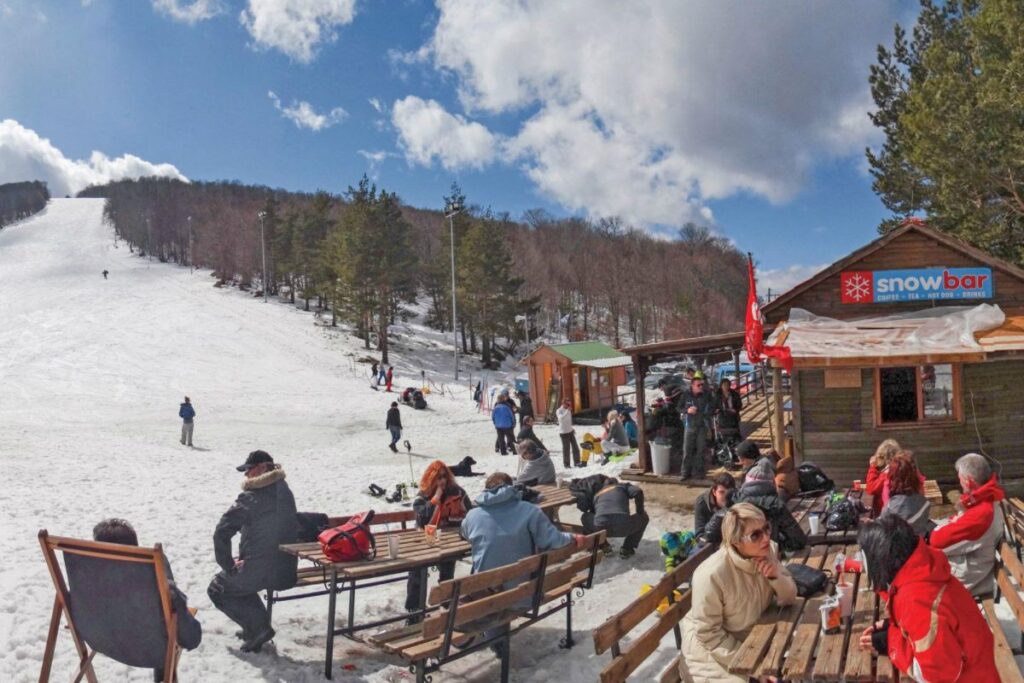 Lailia Ski Center is 110 km northeast of Thessaloniki. It has 2 lifts, 1 track of 1200m, a baby lift, and 1 beginner track at 1471 m in height. The center has a chalet with a restaurant, cafeteria, ski and snowboarding schools, gear, and snowmobile rental stores.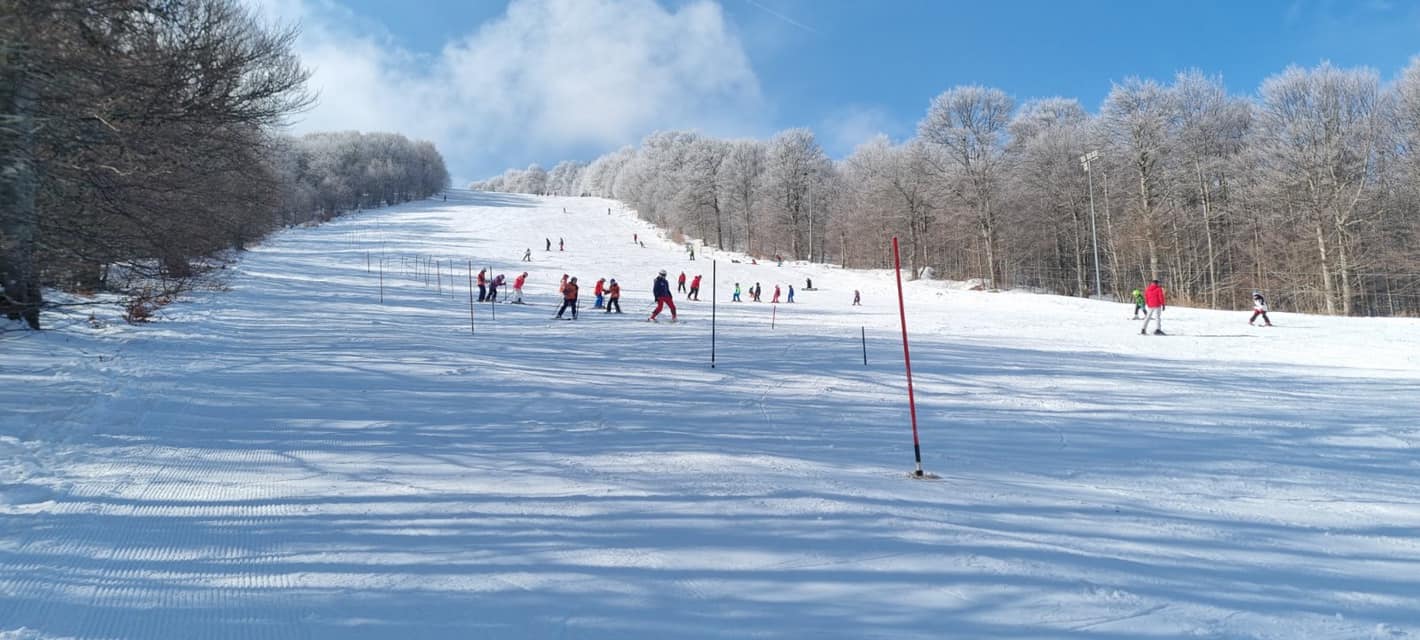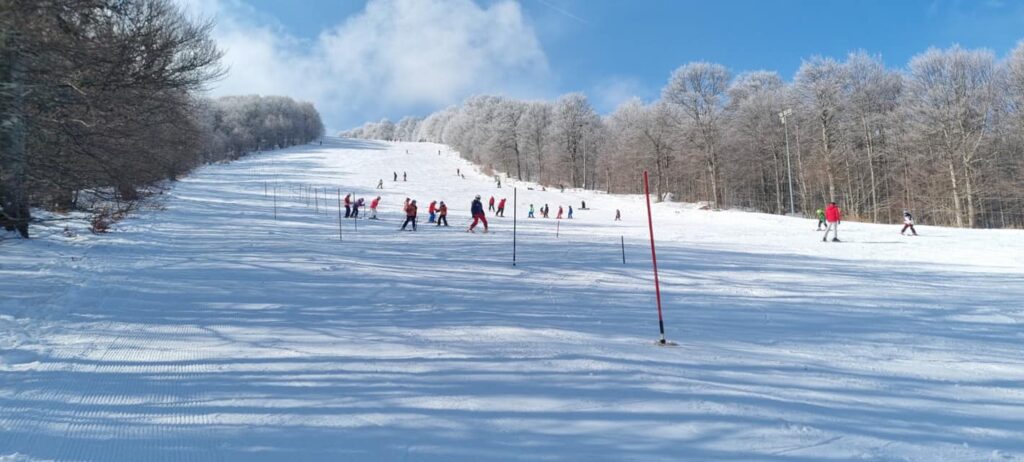 Nature is magnificent all around the Lailia ski center. Visit its many stone old bridges and Vrontou villages.
Stay in Serres town at Metropolis Hotel, a great place for a stopover and to enjoy Serres.
FAQ for Driving in Greece in Winter
If you would like to rent a car in Greece, you may need an International Driving Permit. However, the residents of the US, Canada Australia, the UK, and Gibraltar are exempted from this obligation and can rent with their national driving permits as long as they are over 18 years old (Article 94 of Greek Law No. 4850/2021 – November 5, 2021). Greeks drive the right-hand side of a street.
Always carry snow chains for your tires, you never know when the next crazy blizzard will find you
Most of the country is connected by a highway system that uses tolls – open all year round. However, smaller roads in the mountains might be closed due to heavy snow
Belts are mandatory and you get a huge fine if you haven't fastened them up plus you are putting your life at risk if an accident happens
Young children should always be kept in their special seats, fastened, in the back seat. Children under 10 are not allowed in the front seat
Driving and talking on the phone also can give you a gigantic fine, use hands-free options
It's illegal to drive with a blood-alcohol level of more than 0.05%
The middle lane of a 3-lane highway is used for overtaking – this is different from most places in the world where it is the outside lane
The high-speed roads are in excellent condition. When you get off the main highways, the roads get significantly smaller and as all the ski resorts are on mountains, they may look a tad intimidating
All the ski resorts in Greece have parking places and they keep the roads clear from too much snow or add some salt to make them less slippery
Read here some regulations with regard to vehicles in Greece
Did you visit a ski resort in Greece? Let me know what you think about skiing in Greece in the comments, I'd love to hear whether I managed to get it onto your bucket list! Till next time, Evgenia❤️
All rights reserved © Travel the Greek Way. Republishing this article and/or any of its contents (photographs, text, links) is strictly prohibited.
Essential Travel Resources for Greece
More Inspiring Greek Travels