Updated September 4th, 2022 by Travel the Greek Way
You may wonder what I am talking about when I say ski Resorts in Greece, right? Does it ever really get cold in Greece?
It might come as a surprise to you but Greece is not just popular for summer vacations. Greece is also a spectacular winter destination with numerous outdoor activities.
A very popular activity between Greeks of all ages is skiing the high and steep Greek mountains which cover 80% of the country's land (yes, Greece has many many mountains!).
The snow season in Greece usually starts in December and continues well till March. Sometimes, while I hike in late May or even early June a high mountain, I can still see the snowy northern peaks.
There are 19 organized ski resorts in Greece and most of the ski centers are located near important historic sites. A good example is the oracle of Delphi and the Parnassos ski resort which are in close and convenient proximity for a 2-day trip to Delphi.
In this post, you will find information about the 19 ski resorts in Greece, separated into three main regions: the Peloponnese, the central mainland, and northern Greece. You will also information on where to stay, the best sites to visit around the ski resorts, and a few basic driving tips in wintry and snowy Greece
*Some of the links below are affiliate links. That means I may make a commission if you click and buy. The commission comes at no additional cost to you. Please see my full disclosure policy for more information*
Ski Resorts in Peloponnese Greece (3)
Central Greece Ski Resorts (3)
4-Day Tour to Delphi, Parnassos, Pelion, Thermopylae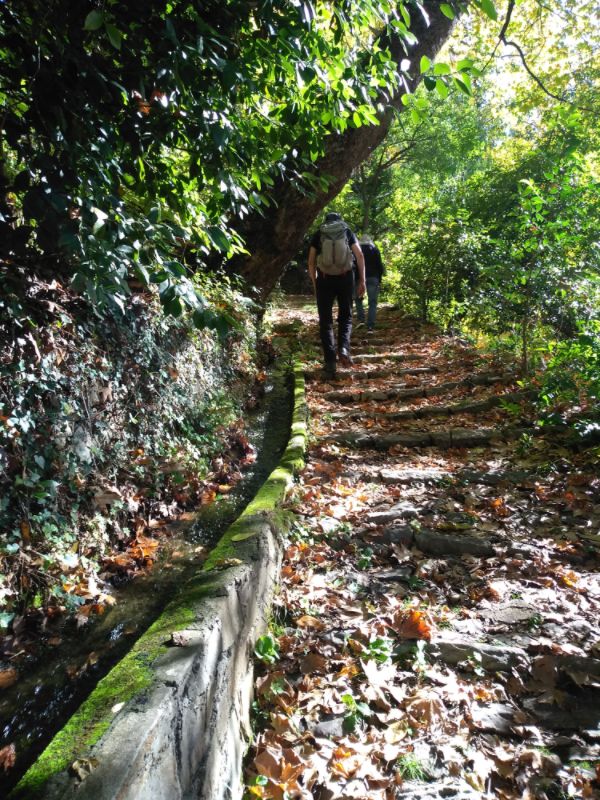 A private tour with the travel expertise of Viator in UNESCO Delphi, Arachova, Parnassos Ski resort, Pelion villages (Portaria, Tsagarada), Thermopylae! Check it out for availability and prices on the Viator site: 4-Days Arachova Volos and Pelion Private Tour from Athens
Ski Resorts in Northern Greece (13)
As you travel to the north of Greece, the possibility of snow and finding a ski resort increases substantially! There are 13 ski resorts in the northern part of Greece, covering large Greek regions such as Ipiros, Macedonia, and Thrace.
Some of the Greek ski resorts are quite small, and they may not be included in this list, but they are all worth visiting as they are always set in stunning nature with lots of other things to do in the area.
FAQ for Driving in Greece in Winter
If you are a citizen out of the EU, you will need an International Driver's License to rent a car
Always carry chains for your tires, you never know when the next crazy blizzard will find you
Most of the country is connected by a highway system that uses tolls – open all the year through
Belts are mandatory and you get a huge fine if you haven't fastened them up
Children should always be kept in their special seats, fastened, in the back seat
Driving and talking on the phone also can give you a gigantic fine, use hands-free options
The high-speed roads are in excellent condition. When you get off the main highways, the roads get significantly smaller and as all the ski resorts are on mountains, they may look a tad intimidating
All the ski resorts in Greece have parking places and they keep the roads clear from too much snow or add some salt to make them less slippery.
Do you wish to rent a car and get the best deal possible? Check, compare and save with the RentalCars.
Some of my Favorite Travel Resources for Greece
More Inspiring Greek Travels