If you have ever wondered what it would be like to visit Greece in November, then this post will get your answers. Visiting Greece in November may not be great for swimming but it is ideal for exploring the country with shoulder-season rates in a peaceful environment as the crowds have already gone home.
Another important factor in visiting Greece in November is that the entrance tickets to all archaeological sites in Greece are half-price. This is a great money saver especially if you are a history buff and want to explore as many historical sites as possible.
The top things to do in Greece in November are:
Visit Athens
Discover the Argo Saronic Islands
Explore Peloponnese on a 4-day trip
Delve into Unique Pelion Villages
Marvel at 3-Day Trip to Delphi and Meteora
*Some of the links below are affiliate links. That means I may make a commission if you click and buy. The commission comes at no additional cost to you.
Best Things to Do in Greece in November
My Most Recent Video
1. Visit Athens, the Ancient Capital of Greece
Athens is a large, modern metropolis, adorned with famous monuments such as the UNESCO Acropolis Citadel and with thousands of history behind it.
Strolling lively Athens streets with only a few tourists around in November is a wonderful experience. Wandering the city offers a wide variety of relics of the civilizations and religions that have passed through Athens over the centuries.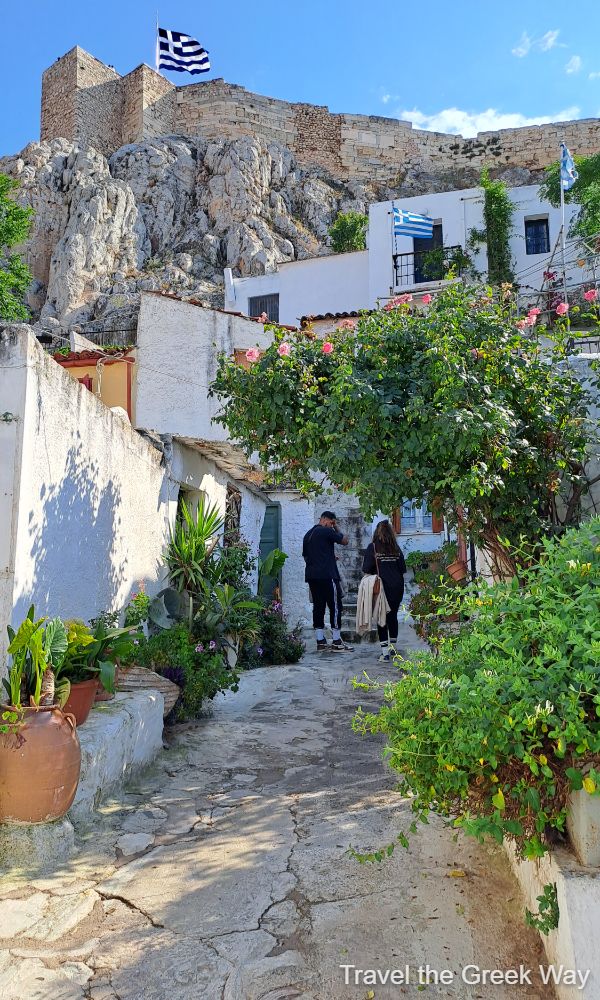 Athens' picturesque area of Plaka, houses beautiful monuments from ancient Greece and empires such as the Roman, the Byzantine, the Ottoman, and everything in between.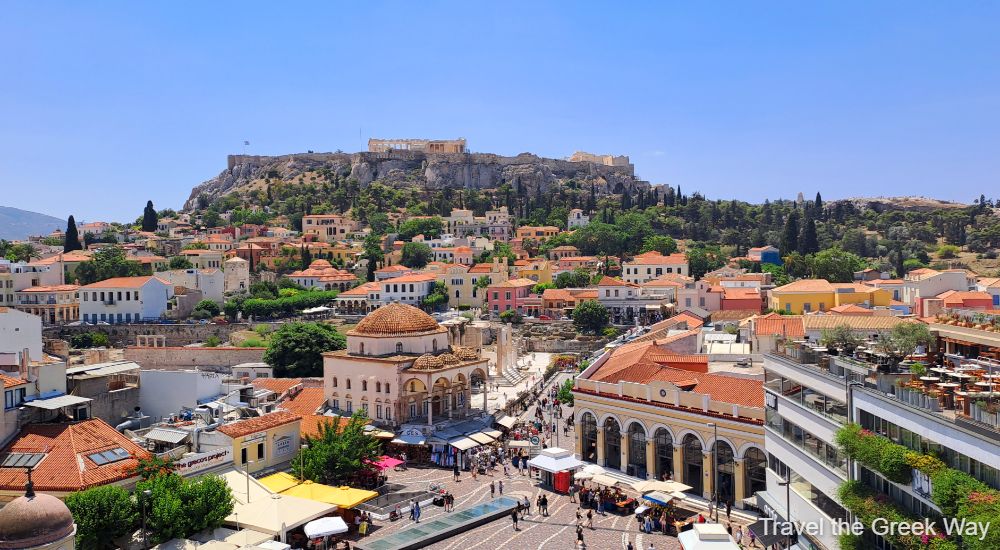 Related Posts for Athens:
You are reading 'What Best to Do in Greece in November'
2. Discover the Argo Saronic Islands
The Argosaronic islands are close to Athens connected with many ferries during the day, and with connections between the islands as well.
Starting with the closest to Athens the Argo Saronic islands are: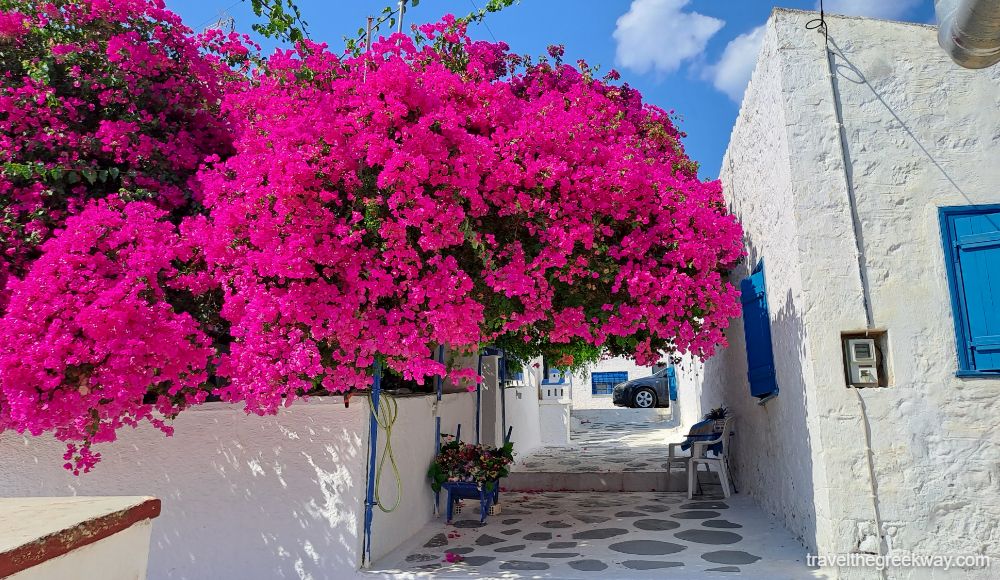 The Argo-Saronic islands offer a wide variety of things to do and see as they are all rich in culture, history, ancient sites, religious monuments, and beautiful beaches. They are also ideal to be explored by hiking as they all have hiking trails in both forested and rugged areas.
You can take the ferry from Piraeus and stay a couple of days or more on each island and explore its highlights. Each island has its own characteristics and traditions to enjoy and each one of them is ideal for relaxing and low-key vacations.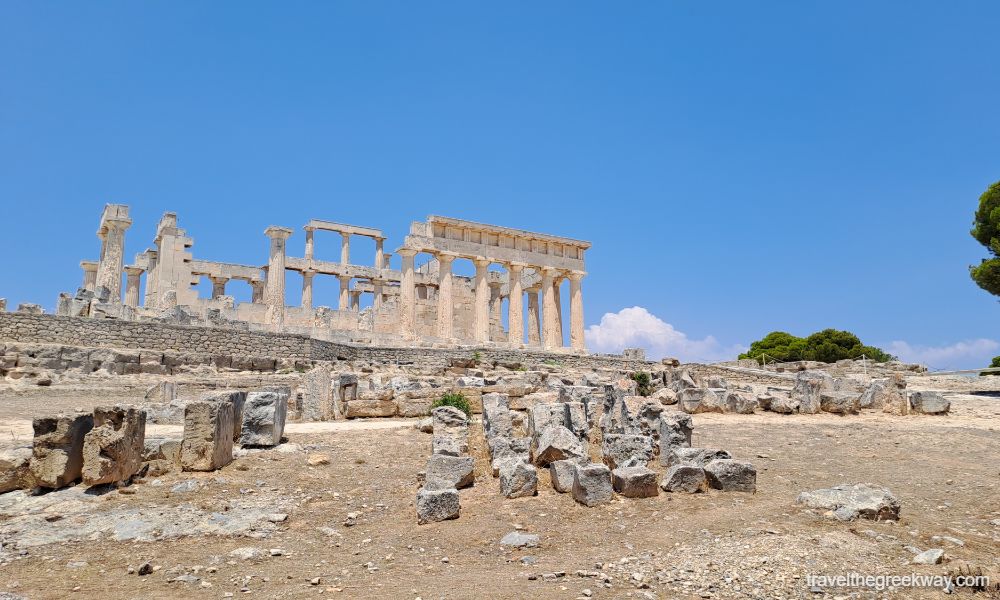 Aegina Island has some very impressive monuments to explore besides its picturesque port:
Temple of Aphaia, Monastery of Agios Nektarios, Medieval Paleochora, Centuries-old Olive Grove, Picturesque seaside villages, Souvala spa
Find out more about the sites and where best to stay in Aegina in my related post here.
Agistri is a small island covered in pine forests, with pristine beaches and crystal-clear waters. Agistri is ideal to hike in November and visit its three small bougainvillea-laden villages, Megalochori, Limenaria, and Skala. I visited Agistri and it was a wonderful day trip from Athens!
Poros Island is another beautiful pine forest island in the Argosaronic Gulf. It has yacht marinas, neoclassical buildings, an impressive clocktower symbol, tiny alleys laden with flowers and quaint shops, archeological sites, and fantastic beaches with pine forests reaching into the waters.
Hydra Island is the most popular and well-known island of the Argosaronic. It is a classy and cosmopolitan island, where Greek and international members of the rich and mighty have spent time here on its iconic alleys.
A free-of-cars island, with one of the loveliest port towns in Greece, Hydra will not fail to amaze you. Read the full dedicated post on Hydra island here.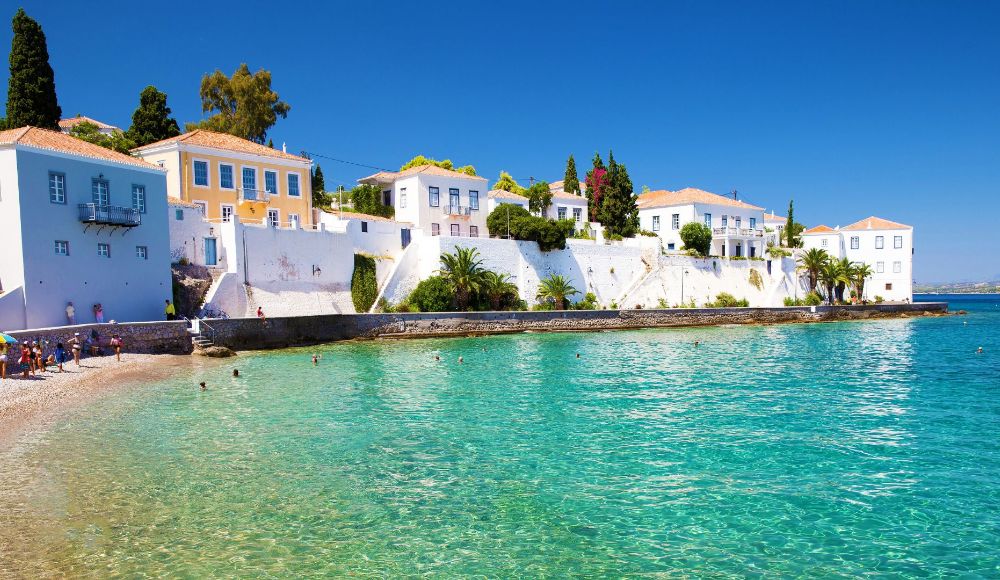 Spetses, just like Hydra, has an old-Greece cosmopolitan atmosphere, evident in the classy neoclassical buildings, the mansions, and the villas with impressive gardens. Famous for its turquoise waters, romantic port promenades, and historical monuments, Spetses is one of my favorite Argo Saronic islands. More about Spetses here.
Ferry Tip: Find out all about the schedules and prices from the best booking engine FerryScanner or FerryHopper.
3. Explore Peloponnese on a 4-day Trip
Peloponnese houses so many archaeological sites, castles, caves, and villages, surrounded by a spectacular coastline that you need many weeks to see in detail this magnificent area. I have gathered some of my favorite areas in a 4-day itinerary, taking into account the distances between the areas.
Day 1 – Corinth and Argolis
Corinth and Argolida regions are full of amazing sites:
In Corinth, you can visit the Corinth Canal, Ancient Corinth, and Acrocorinth, and the Isthmia Archaeological site.
In Argolida, you can visit Mycenae (UNESCO), Nemea (great for wine tasting and for visiting the archaeological site), The Asklepion Sanctuary of Epidaurus (UNESCO.), and Nafplion town.
Overnight at Nafplio at Ippoliti hotel.
Day 2 – Messinia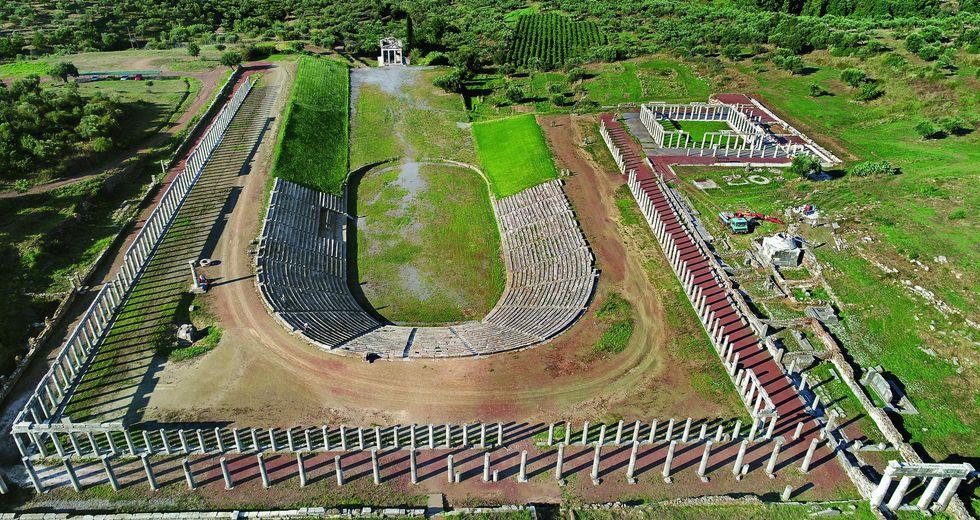 Leaving behind Nafplion you travel to Messene, Pylos, and the beautiful seaside village of Methoni with a large castle area.
Nearby is Gialova town with the striking Voidokoilia beach.
Overnight at Methoni at my favorite Ulysses Hotel or if you prefer upscale accommodation you should stay at Costa Navarino. A beautiful luxury hotel set in one of the most unspoiled and breathtaking landscapes in the Mediterranean, near Voidokoilia beach, a perfect semi-circle of a beach.
Day 3 – Ilia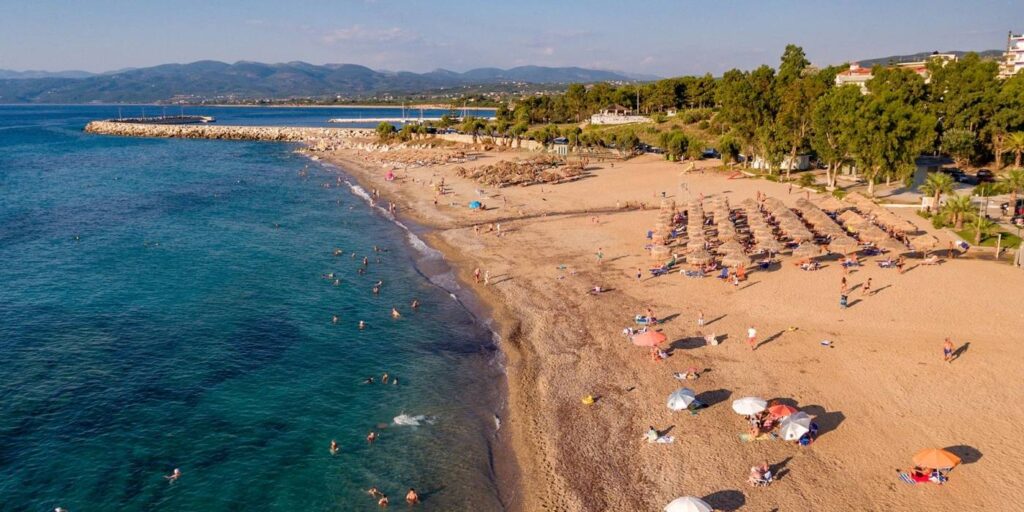 On your 3rd day drive along the western coast of the Peloponnese, stop at the UNESCO Archaeological Site at Bassae of Phigaleia with the impeccable Epikourios Apollo Temple, a site of tremendous importance and beauty.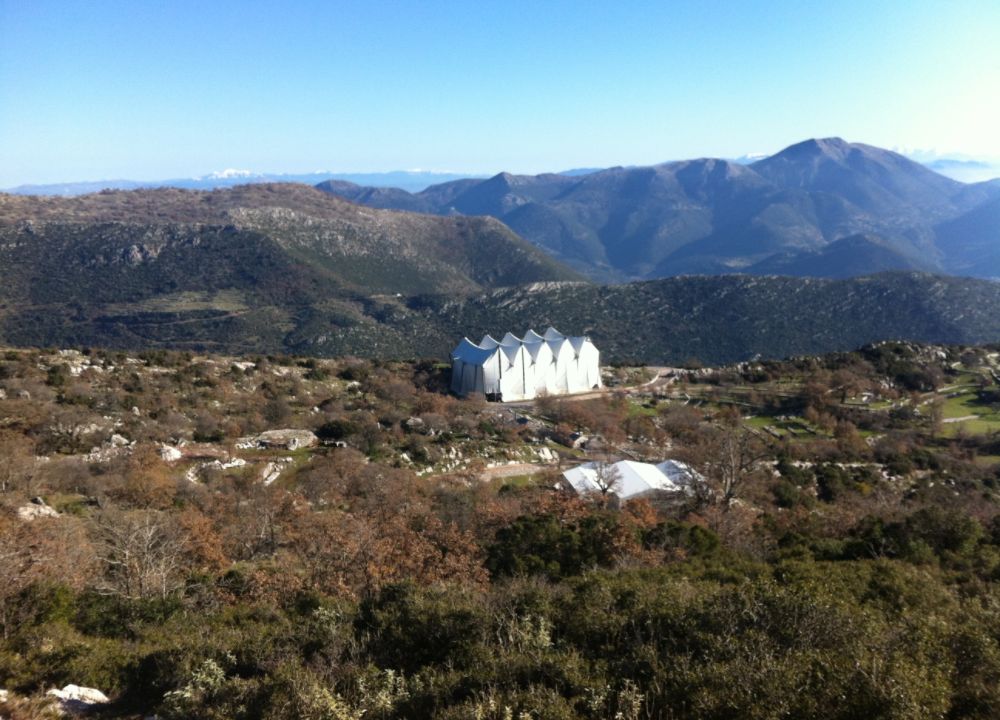 The next stop is at Kaiafas Lake. Cross the road across the lake and stroll on Kaiafas Beach, one of the most beautiful sandy beaches in Greece.
The next important site is the UNESCO Ancient Olympia Archaeological Site where you will be visiting the birthplace of the Olympic Games.
From Ancient Olympia drive to the traditional mountainous village of Dimitsana.
Overnight at Dimitsana Village in Enastron Guesthouse, with fabulous spacious rooms, super large and comfortable beds, a fireplace, and a huge breakfast!
Day 4
The next day you can explore the stunning sites around Dimitsana Village:
Hiking in the Lousios Gorge or if the water allows it, rafting as well.
Visit stunning monasteries: Moni Emialon and Rock built Monastery of Agiou Ioannou Prodromou. On your return to Athens stop at Vytina village, one of many beautiful mountainous villages in the area. Visit its interesting Folklore Museum, stroll the tree-lined street of love, and taste the local products.
You can return to Athens or go towards the north of the Peloponnese to another fantastic area, Kalavryta, with the gorge train (odontotos).
4. Delve into Unique Pelion Villages
My very favorite place to hike in Greece is Pelion Mountain located in mid-eastern Greece, some 360 km from Athens.
Imagine a deeply forested peninsula with 70 traditional, beautiful villages full of old mansions and monuments, trees laden with pears, apples, chestnuts, planes, streams, and centuries-old bridges.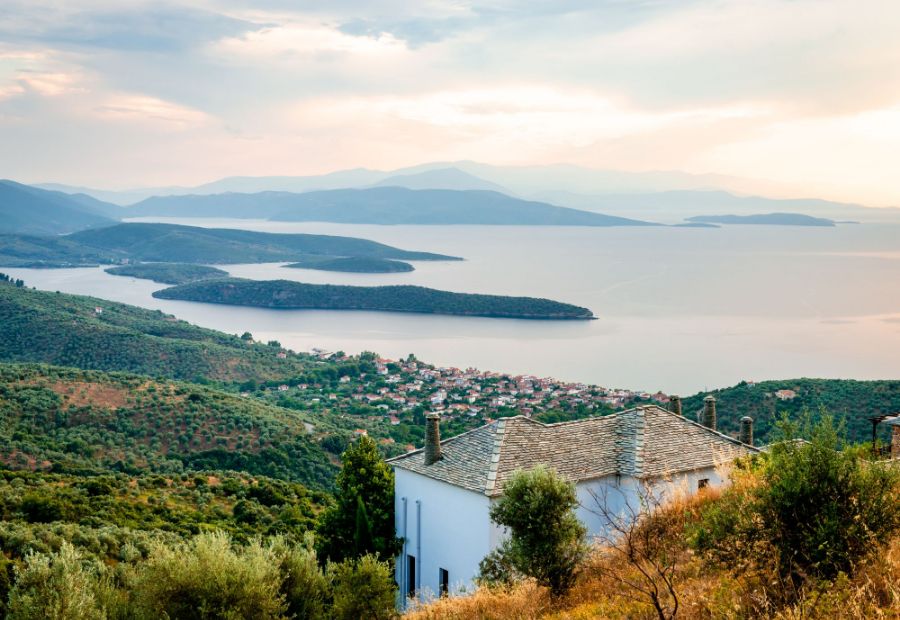 The most famous villages are Tsagkarada, Milies, Portaria, Makrinitsa, and Zagora with museums, libraries, and monasteries to visit and a lot of outdoor activities.
My favorite thing to do in Pelion is after I have hiked on a cold day, I get into one of the many taverns with a fireplace and have a great meal. Pelion is famous for its local cuisine, a very traditional one, using its own farmed products.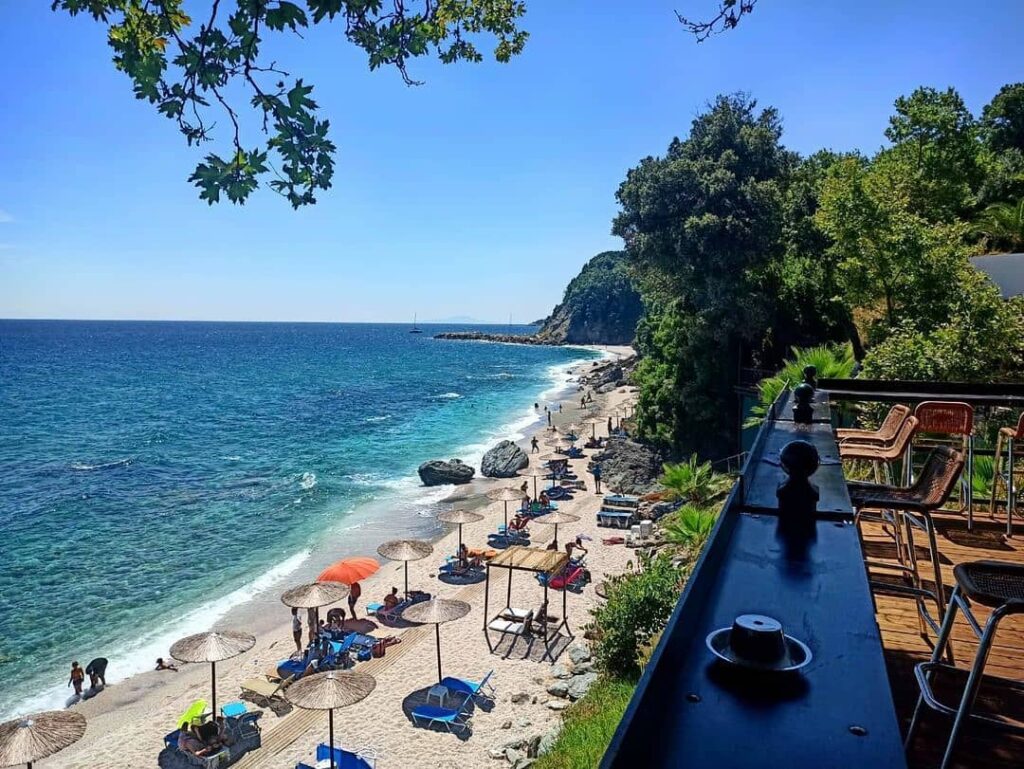 As if that was not enough, the peninsula is surrounded by endless golden sandy beaches, where you can have romantic walks and dream of next summer!
You are reading 'Top Things to Do in Greece in November'
5. Marvel at 3-Day Trip to Delphi and Meteora
Greece is a mountainous country so some sites are much more challenging to get to them than others especially if you are visiting during the heat of the Greek summer. Two great examples are the steep uphills of the Delphi Archaeological Site and the endless steps to get to some of the Meteora Monasteries.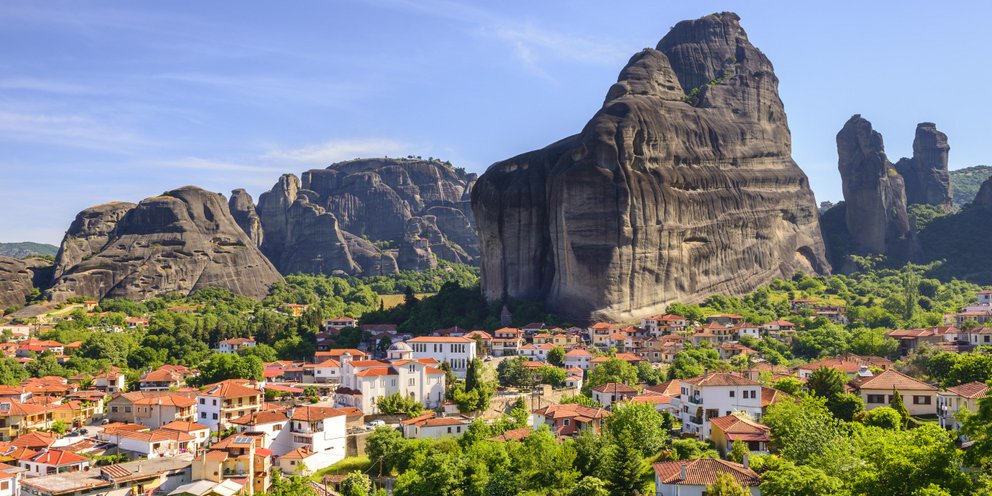 Delphi and Meteora are best visited in May and on a 3-day trip, spending a night in Delphi and one night in Meteora. A draft of the itinerary can be:
Day 1: Athens – Ancient Olympia in the Peloponnese – Galaxidi seaside town, 30 km away from Delphi. Spend your evening in the beautiful Galaxidi and stay at the best Boutique Hotel in town with the most delicious handmade marmalades: Ganimede Hotel, Galaxidi.
Day 2: Visit the Delphi Archaeological Site, stroll Arachova town, go to UNESCO Osios Loukas Monastery, drive to Meteora, and stay overnight in Kalambaka town. The best Hotel to stay at in Kalambaka is Archontiko Mesohori Suites & Apartments.
Day 3: Visit Meteora Monasteries.
FAQ about visiting Greece in November
What is the weather like in Greece in November?
According to last year's weather forecast, during November in Greece, the average temperature was between 10-20 C with 3 days of rain.
However, the temp will be 3-5 C higher or lower depending on whether you are in the north or the south of Greece, in a city, or on a mountain.
What time do the Greek Archaeological sites close?
Acropolis' gates in winter close at 5 pm (17.00) but the rest of the sites all over Greece close at 3 pm (15.00). Avoid going very close to the closing time, they will not let you in. Be there at least an hour before closure, so that you have ample time to explore.
The good news is that between the 1st of November to the 31st of March all archaeological sites in Greece are half-price!
And even better, everyone has free entrance every first Sunday of the month. For November that would mean that on the 7th all sites will be free to visit (the sites, not the stand-alone museums).
Are there any days that the sites are closed in November?
No, there is no national public holiday during November, everything will be open for business. However, the 17th of November is a celebration of the uprising of students against the dictatorship that ruled Greece between 1967 and 1974. There will be demos near Polytechnic University in Patision, near Omonia sq.
Does Santorini/Mykonos/Rhodes close down in November?
No, they don't!
The Greek islands have permanent residents who stay on the islands throughout the year. For instance, Santorini has 5 high schools, with a permanent population of 15,520 people! Some businesses do close down but those are usually the large hotel complexes, clubs, big restaurants, etc.
So, don't worry about going to Santorini or Mykonos in November and it will be just you and 3 stray fat cats. You will definitely find everything that you need on the islands just at much lower prices, with better – fast – service, and in a much more relaxed environment.
FAQ for Driving in Greece in November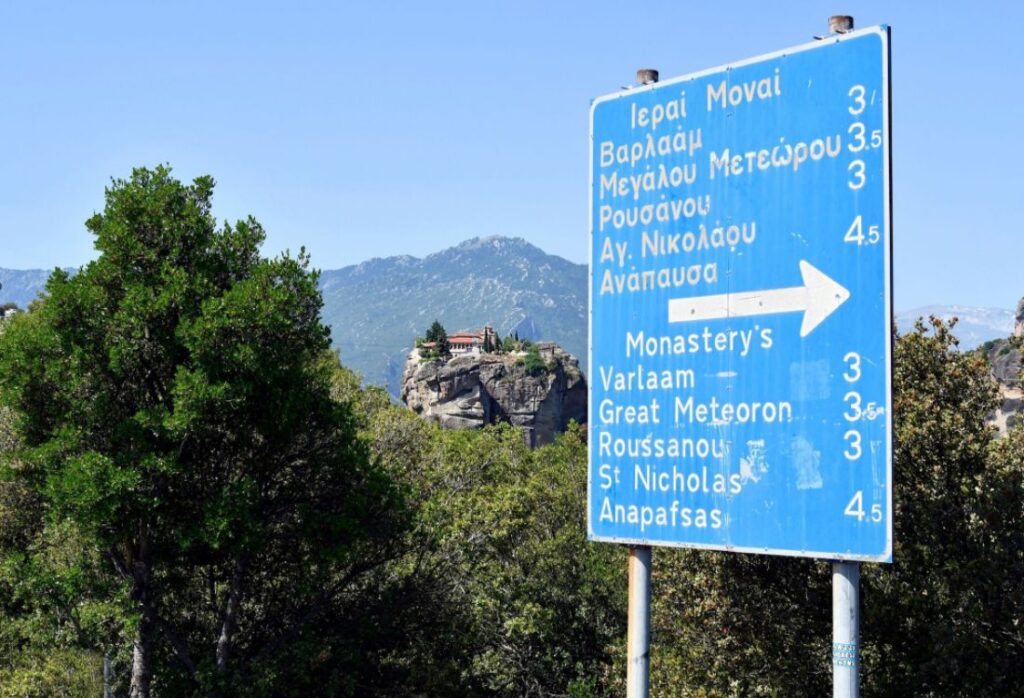 If you are a citizen out of the EU, you will need an International Driver's License to rent a car
Always carry chains for your tires, you never know when the next crazy blizzard will find you
Most of the country is connected by a highway system that uses tolls – open all year through
Belts are mandatory and you get a huge fine if you haven't fastened them up
Children should always be kept in their special seats, fastened, in the back seat
Driving and talking on the phone also can give you a gigantic fine, use hands-free options
The high-speed roads are in excellent condition. When you get off the main highways, the roads get significantly smaller, and as all the ski resorts are on mountains, they may look a tad intimidating
All the ski resorts in Greece have parking places and they keep the roads clear from too much snow or add some salt to make them less slippery.
What is Best to Wear in Greece in November?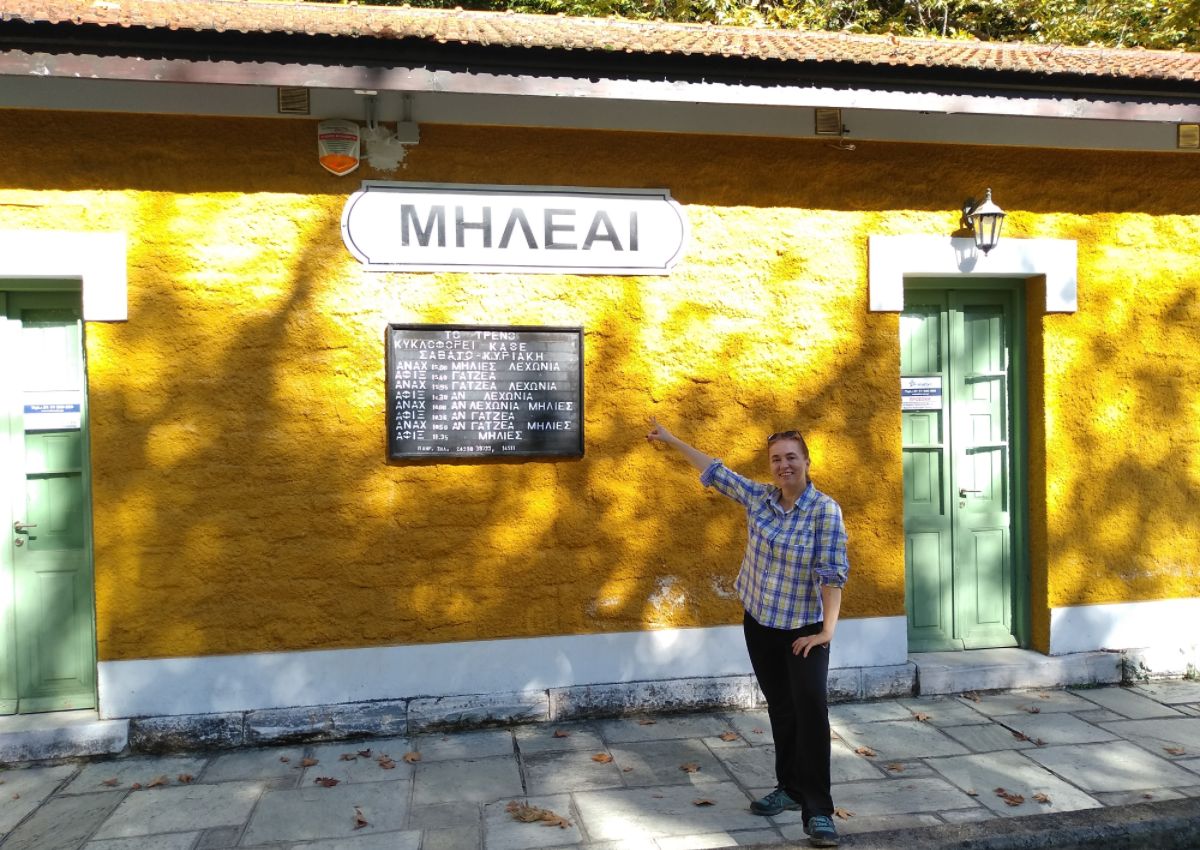 Weather in November can be from spring warm to chilly, with a bit of rain and perhaps wind – so you may have to be prepared for all kinds of weather and use the layering technique.
Read here a dedicated post on what to wear in Greece in November.
Plan My Trip to Greece
Do you need a custom travel itinerary for Greece? Are you traveling solo, with your family or your friends and you need a tailor-made multi-day tour or a transfer within Greece?
If yes, please visit my dedicated Plan My Trip Page for a free itinerary!
My Popular Posts
The best things to do in Greece in November are:
Visit Athens
Discover the Argo Saronic Islands
Explore Peloponnese on a 4-day trip
Delve into Unique Pelion Villages
Marvel at 3-Day Trip to Delphi and Meteora
Did you visit Greece in November? Let me know what you think about visiting Greece in winter in the comments, I'd love to hear whether I managed to get it onto your bucket list! Till next time, Evgenia❤️
All rights reserved © Travel the Greek Way. Republishing this article and/or any of its contents (photographs, text, links) is strictly prohibited.
Some of my Favorite Travel Resources for Greece
'Hello' and 'Thank You' in Greek: "Ya sou" and "Efharisto"
Booking.com: I use Booking.com because I can get the best deals on both hotels and apartments, free cancellations, and great prices!
Find Long-Term Rentals in Greece: You will find the best prices in Flatio
FerryScanner to book ferries to the Greek Islands
Athens Metro Website (timetables and ticket info)
Get Your Guide: For all your day or multi-day tours and city guide needs, I use Get Your Guide
Emergency Numbers Anywhere in Greece: AMBULANCE 166 – FIRE 199 – POLICE 100– EMERGENCY NUMBER 112
Please follow and like us: