In the southern point of Athens, lies the historical Lavrio port, an exciting area that is enlisted in UNESCO's tentative list. The small picturesque port is also known as Laurium or Lavreotiki and is one of the most important mining areas in the world. Lavrio is one of the three ports of Athens, the smaller and prettiest one in my opinion, with routes to the Cyclades and mostly to Kea and Kythnos islands.
The area around the town also houses beautiful landscapes as most of the Sounion National Park extends on the gentle slopes of the surrounding hills. The Park is dotted with numerous mining relics, buildings, and constructions, making a hike in the park, a wonderful experience.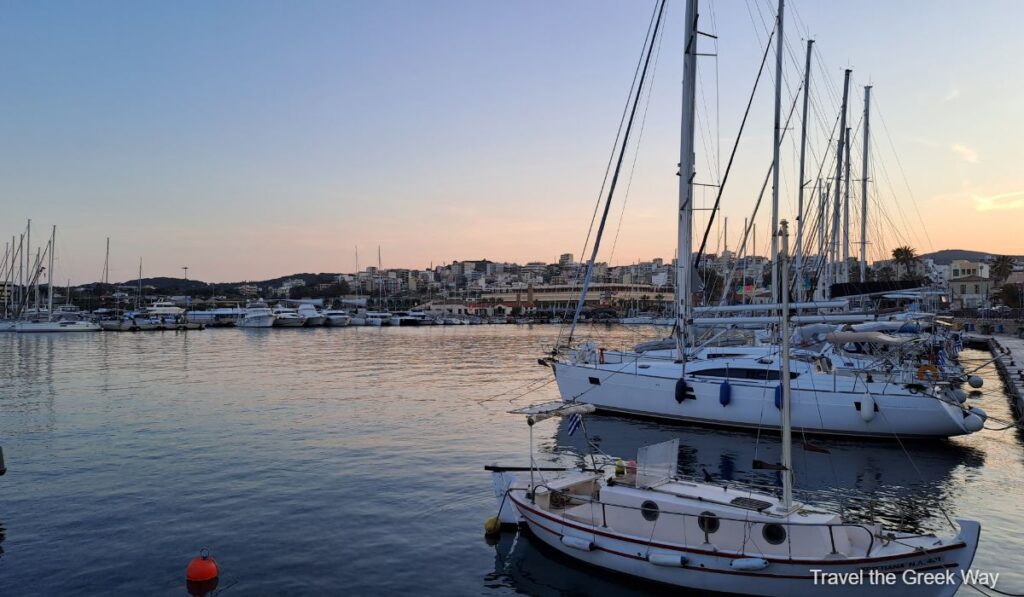 However, the most notable and impressive landmark is the Incuse Chaos, a large sunken area a few km from Lavrio Port.
Not far is Thorikos, the oldest stone theater in Europe, and the spectacular Cape Sounion and the Temple of Poseidon!
As you see there are many amazing things to do and explore in Lavrio Port!
*Some of the links in this post are affiliate links. That means I may make a commission if you click and buy. The commission comes at no additional cost to you.
Best Things to Do in Lavrio Port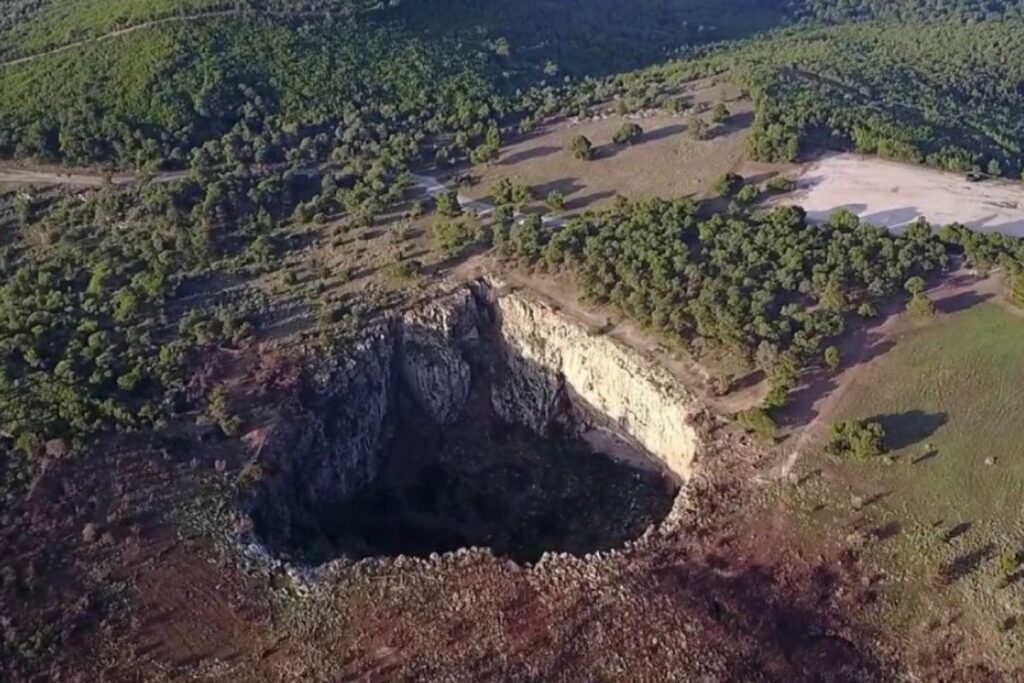 This guide to Lavrio Port includes information about:
If you are taking the ferry to a Greek island, I suggest you stay overnight, Lavrio is a very interesting area to explore!
Explore Lavrio Port and the Town
Lavrio has a very long history, dating from the Neolithic period with various ancient and mining ruins around the area. In the last 200 years, the town was industrialized with mining and other supporting industries. Today, however, there are no mining activities.
The port of Lavrio is also a great place to take a leisurely stroll, enjoy the sea breeze, and watch the boats come and go.
It has also a marina housing a variety of boats and yachts with a paved promenade that allows you to walk around. The place becomes even more beautiful during sunset.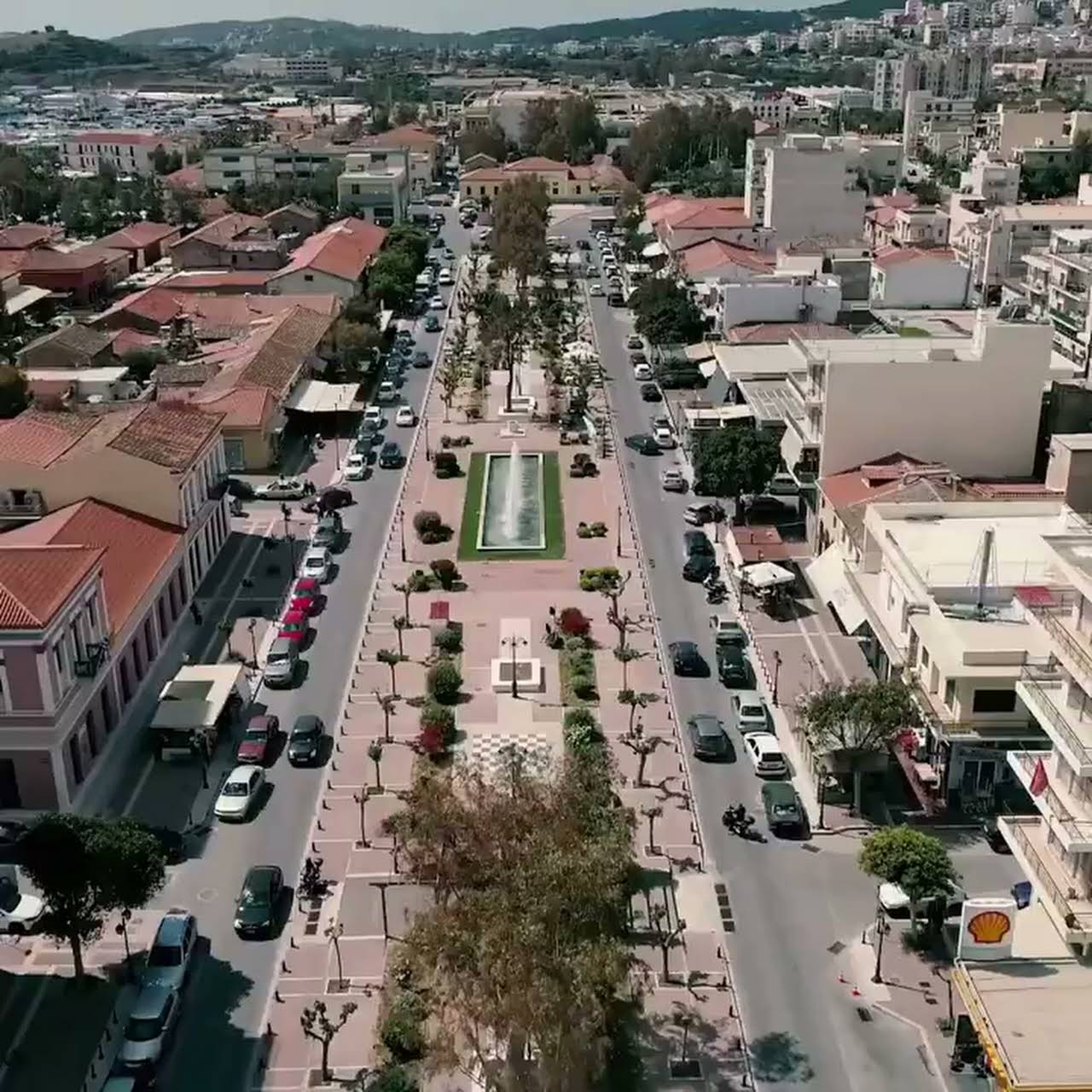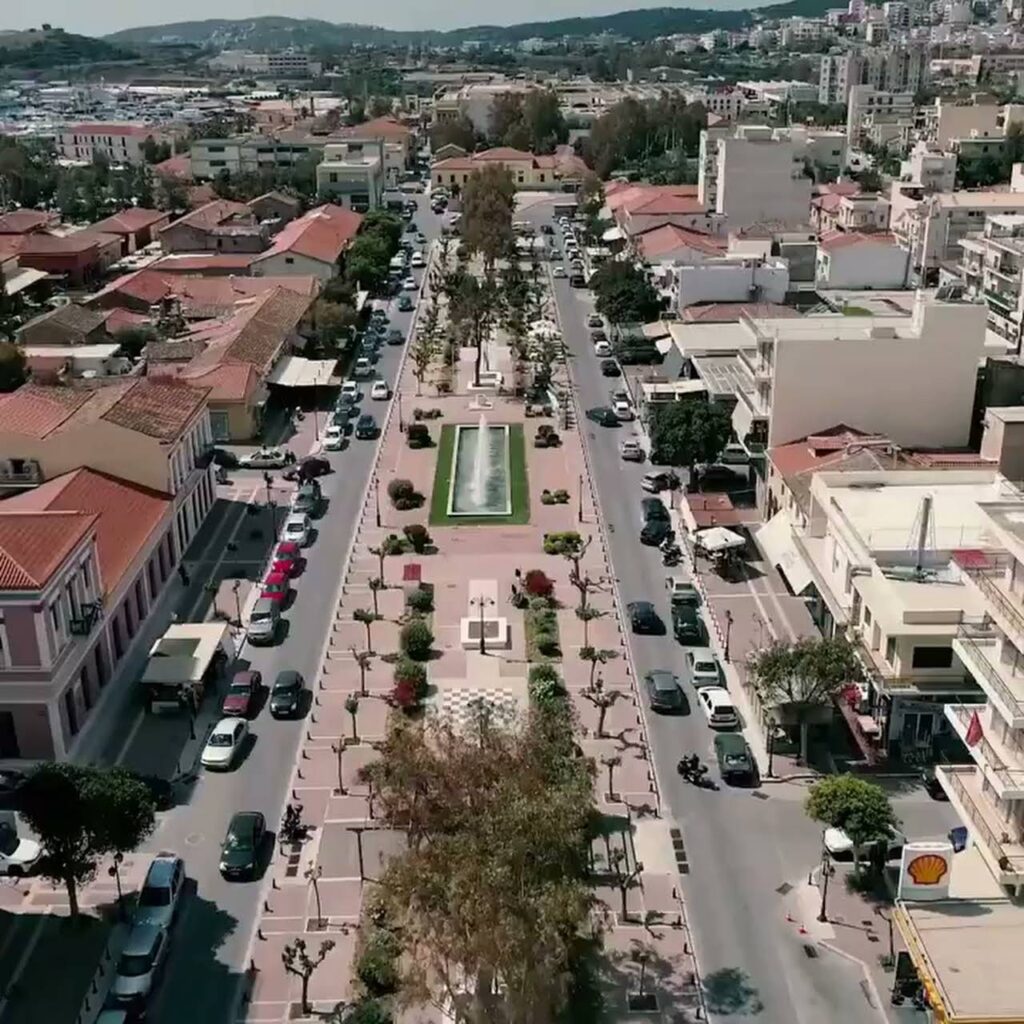 All around the picturesque Lavrio town, there are many restaurants and cafes right next to the water where you can enjoy some delicious seafood food and drinks. There is a large main square (Iroon Polytechneiou Sq) with many cafes, taverns, and shops to buy whatever you may need as well as an open fruit and vegetable market.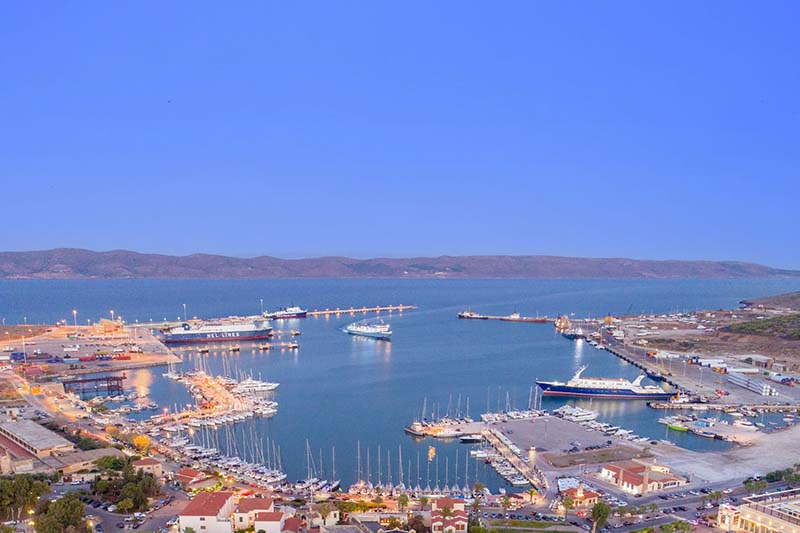 Tip: The actual port is about 1 km away from the town of Lavrio and it is connected by local bus. If you travel light, you can walk from the port to town easily.
Discover the Lavrio Ancient Mines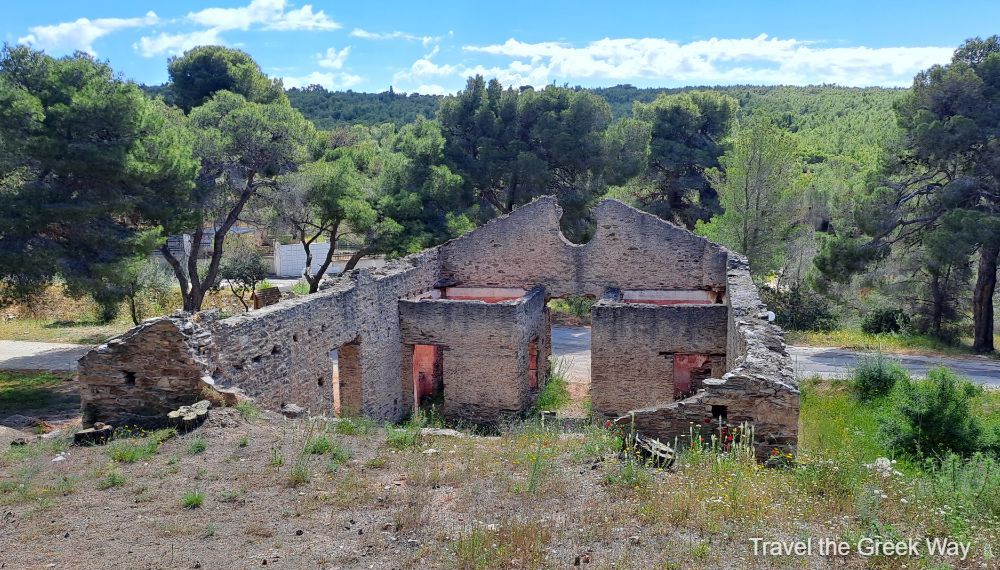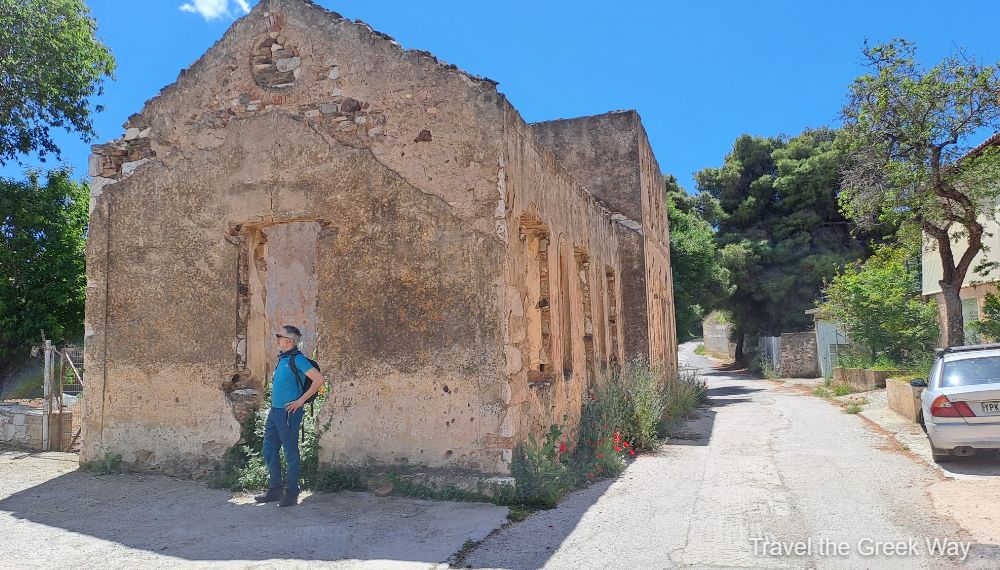 Although the ancient Greeks started mining Lavrio long before 3000 BC, the systematic exploitation of the silver and lead mines began with the birth of the Athenian Republic in 508 BC.
Themistocles used the silver from the mines of Laurion for the construction of 200 new triremes, which proved to be a lifesaver in the crucial naval battle of Salamina against the invasion of the Persians (480 BC).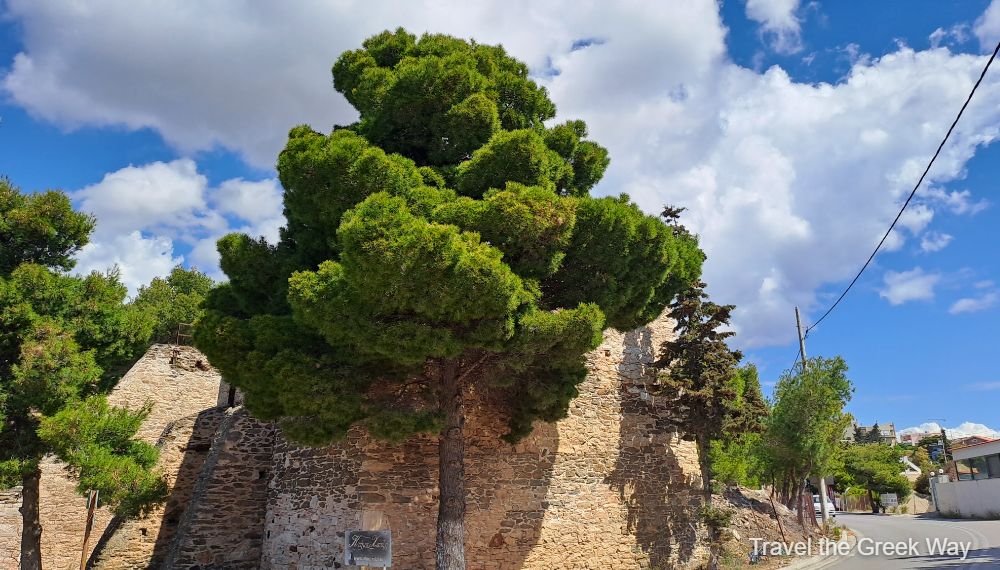 With the silver of Lavrio and the taxes of the allies, Pericles also constructed the immortal monuments of the Golden Age of Athens (between 480 and 404 BCE). Soon after the mines were abandoned but mining works resumed about 2.200 years later in 1864 and worked until 1989, when it stopped again for good.
There are buildings, constructions, galleries, caves, and all kinds of industrial ruins everywhere in Lavrio Port and the surrounding area that wait to be explored!
Safety Tip: With holes, wells, and galleries of old tunnels everywhere in the wider area of Lavrio, you should be a bit careful about how you walk around and always follow the warning signs.
Visit the Lavrion Technological and Cultural Park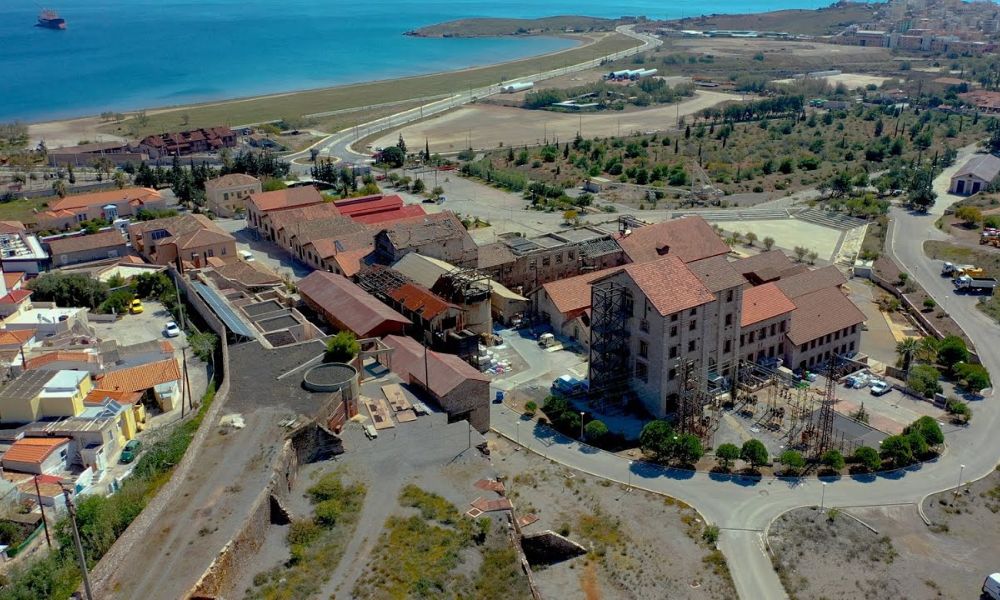 The Park is a must-visit attraction in Lavrio Port!
The Technological and Cultural Park is a spectacular area with large industrial old-looking mining buildings that showcase the town's industrial heritage through interactive exhibits, displays, and multimedia installations. It is run by the National Techincal University of Athens and it is a great place to learn about the history of mining and metallurgy in the region.
The only downside to it is that you can visit only if you have pre-booked a tour as it is not open to the public. Find out more about the park from their website here.
Go to the Thorikos Theater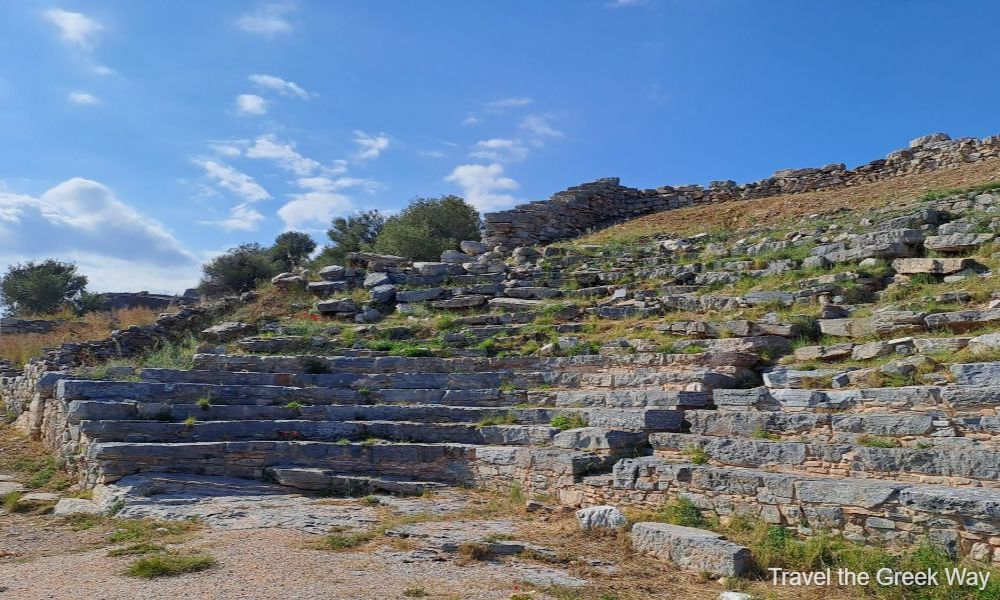 This ancient theater of Thorikos dates back to the 6th century BC and was used for performances of Greek plays and for the citizens of the residents of Lavrio. The theater is still in good condition and you can walk around the site and imagine what it must have been like to attend a performance there.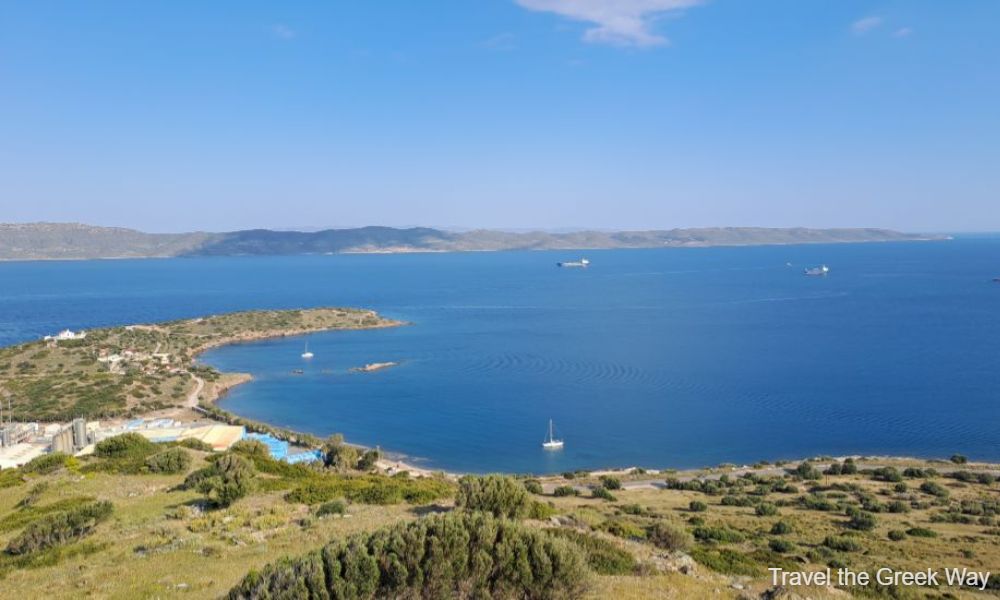 What unique thing you can do is hike all the way to the top of the steep hill and enjoy magnificent views of Thorikos Bay, Makronisos Island, and Lavrio Port. You can hike to the other side of the hill and also visit a few domed Mycenean Tombs and ruins of an Acropolis.
History Tip: Mycenean civilization was during the last Bronze Age period in Greece. The most important Mycenean cities were Mycenae, Pylos, Thebes, Iolkos, Argos, and Orchomenos.
Discover the village of Agios Konstantinos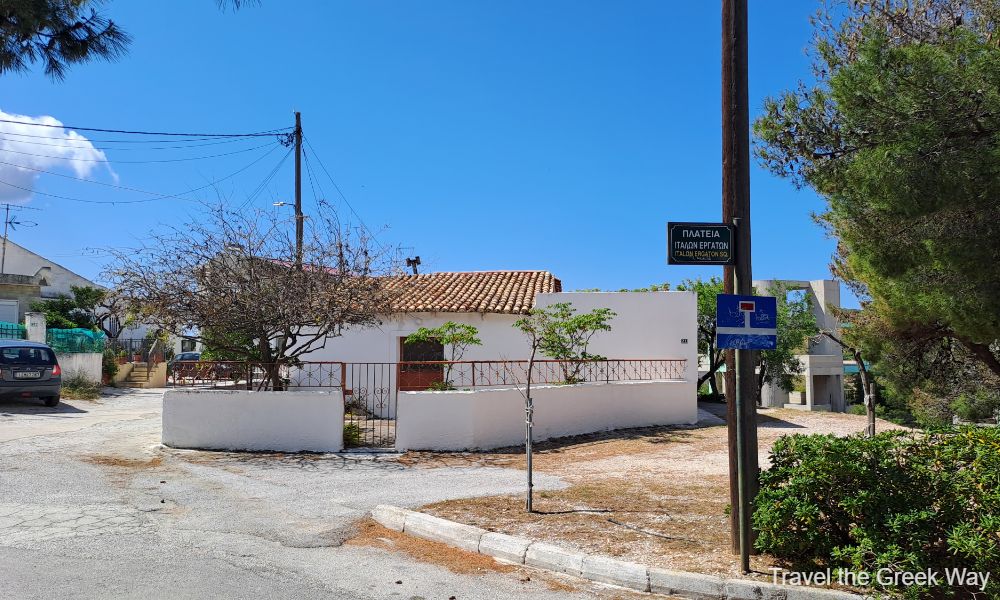 Built on the hill, 6 km north of Lavrio Port, Agios Konstantinos is a small traditional village with about 650 permanent residents. In and around Agios Konstantinos there are four mines – Serpieri, Cristiana, Ylarion, and Jean-Baptiste – all of which are connected to each other.
The building that housed the machinery of the Serpieri mine and the lifting tower, has been converted into a mining museum, which also houses minerals extracted from the mines.
I enjoyed a stroll in the picturesque alleys of the village and discovered various mining sites. Other significant sites in the traditional village are the beautiful church of Agios Nektarios and the prehistoric cave of Kitsos.
Walk to the Chaos of Lavrio (one of the coolest things to do in Athens!)
1.2 km from Agios Konstantinos village, through an easy and picturesque hike, (and road signs) you get to the stunning Egoilon Chaos of Lavrio. The Chaos is a large sinkhole, a crater-like expanse that measures approximately 150 meters in diameter and is just over 50 meters deep.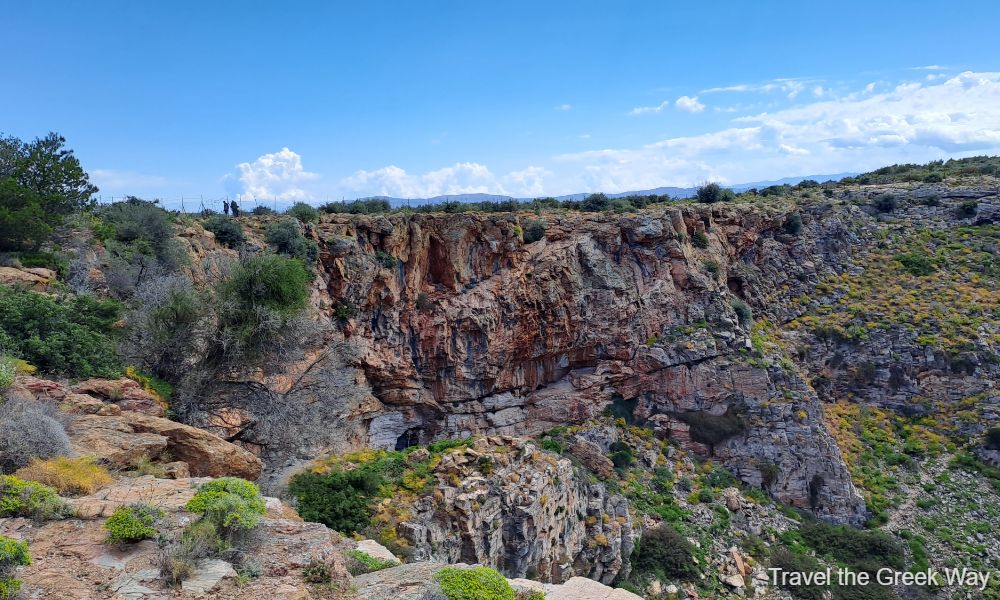 The chasm was once (two million years ago) most probably a cave with a roof that collapsed due to erosion or earthquake activity. There are also a couple of less scientific explanations! One supports that a spacecraft landed on top of the cave and the roof collapsed and the other that the land was struck by a meteorite.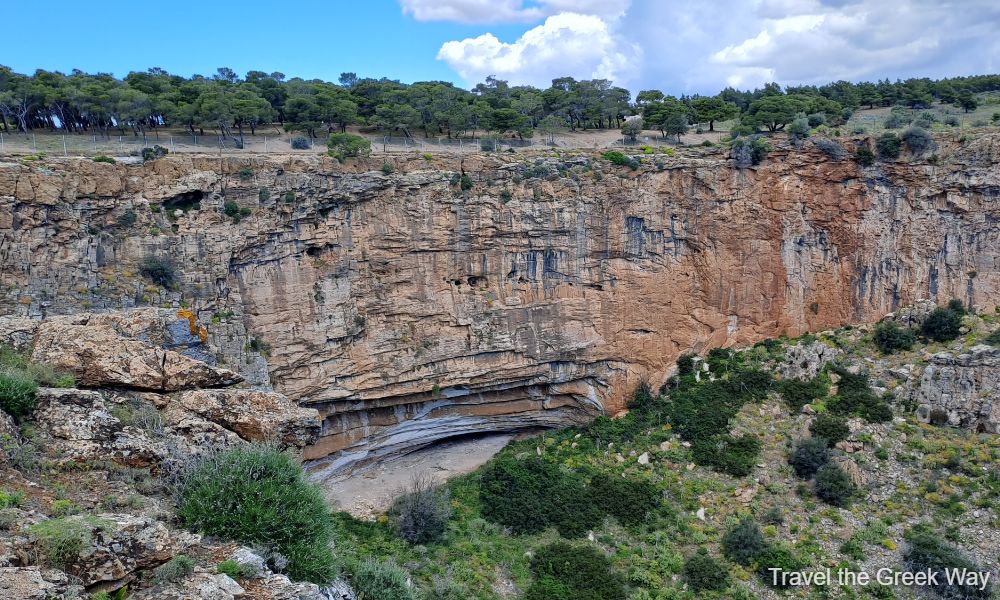 The Chaos is fenced, however, in certain areas, the wire is broken. I strongly advise against you trying to get inside the Chaos but instead remain outside of the fence to avoid any accident. There is also a wooden kiosk nearby and families often visit this exciting place in Lavrio for a picnic.
Have a Meal at the Seafood Taverns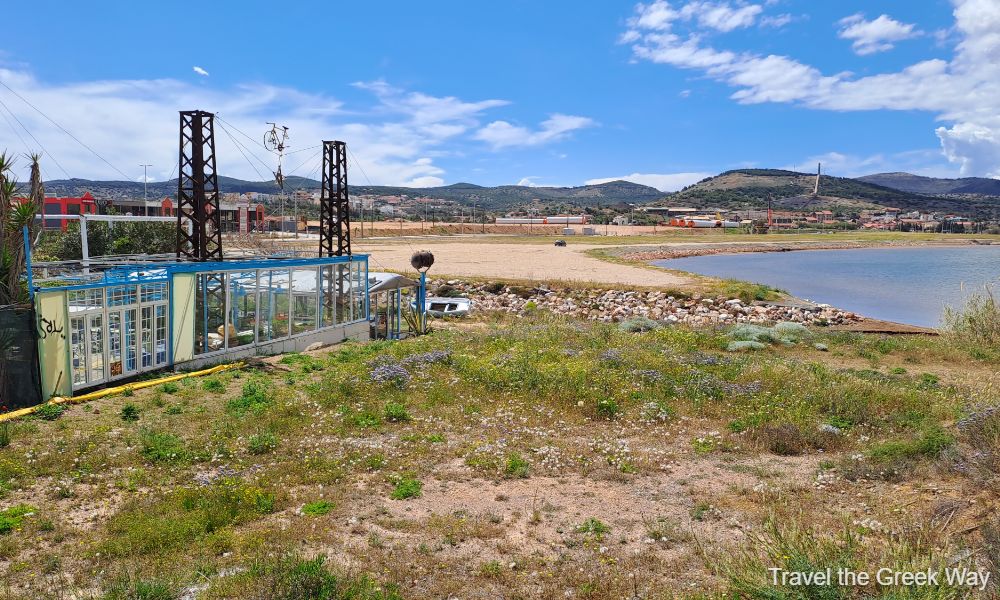 Lavrio Port has a few eclectic taverns and restaurants where you can have a wonderful culinary experience. There is not a huge choice of fish taverns but the ones there are, are really great. You can sample fresh fish, octopus, and other local delicacies at the town's restaurants and tavernas.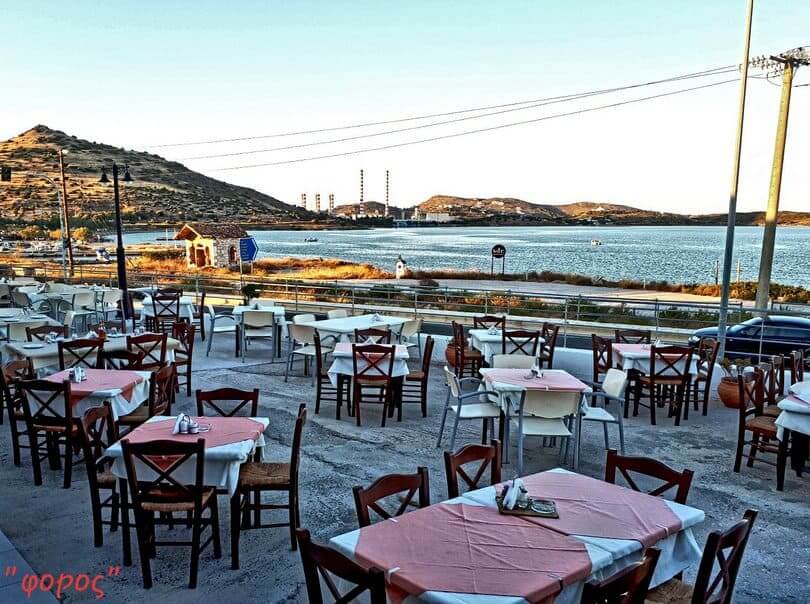 My favorite one, Tax restaurant, is towards Thorikos, in a very quiet area of Lavrio where you can have really special dishes mostly with fish. It can get a bit busy during the weekends so it would be best if you booked a table here.
Visit the Museums of Lavrio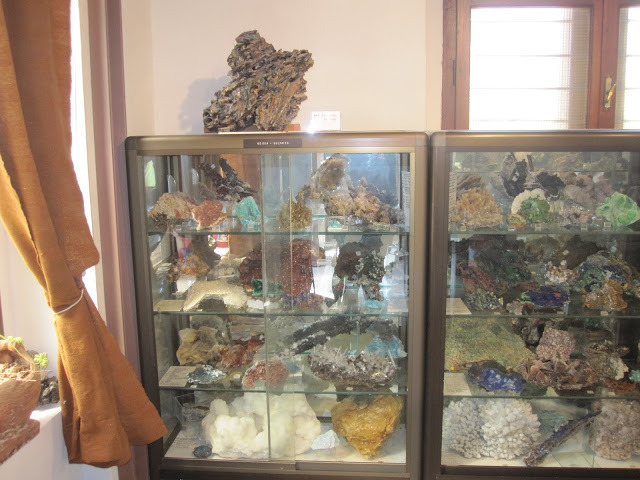 Lavrio may be small, but, it houses two important museums, the Mineralogical, and the Archaeological.
The restored building of the Mineralogical Museum is a typical example of industrial architecture of the late 19th century in Greece. Today it houses a large variety of minerals all in crystalline forms with stunning flashes and colors.
The Mineralogical Museum of Lavrion is run by local volunteers so it is not open all the time. If you would like to visit contact them here: info@emel.gr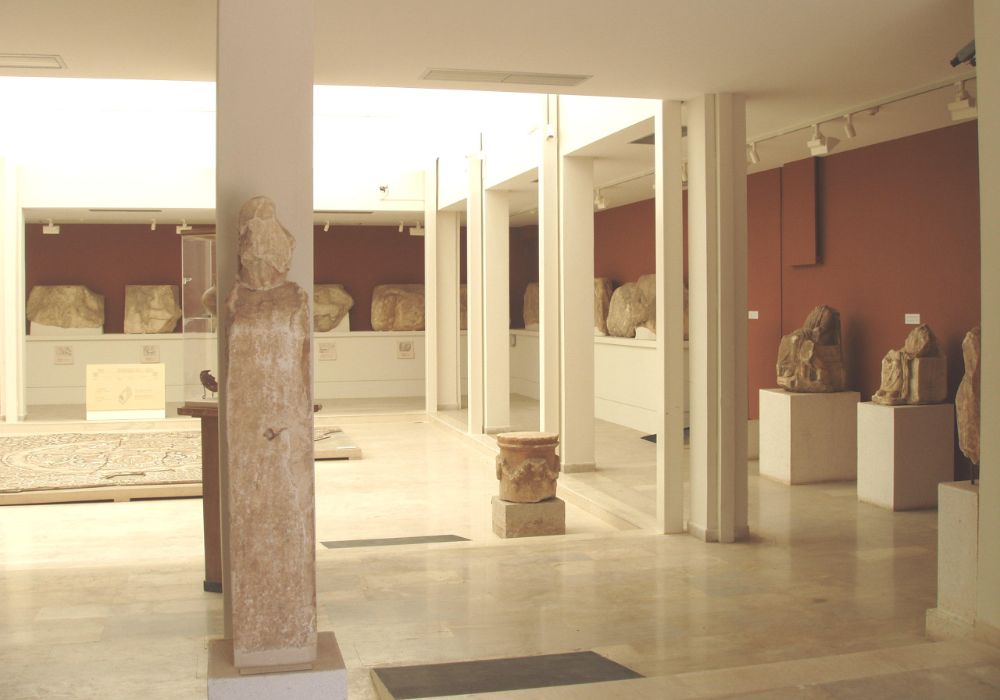 The Archaeological museum houses artifacts dating from prehistoric times to the 6th century AD. Among the most notable exhibits are a statue of Demeter and Persephone (goddess of the Eleusinean Mysteries), the frieze of the temple of Poseidon at Sounion, and an impressive mosaic floor from the early Christian (4th – 5th century) Basilica of Lavrion.
Open daily except Tuesday between 8:30 – 15:30. General entrance €3.
Walk to the grove of Kyprianos or "Palm Forest"
In the area of Kyprianos in Lavrio, you can stroll a palm forest, which looks more like an exotic destination rather than a place in Attica. The grove contains about 300-400 trees that were planted in 1880 and are an integral part of Lavreotiki and the history of the area.
Slightly toward the north of the palms used to be the workers in the mines settlement. The planting of these trees was a pioneering type of biological purification, as the roots of the trees collected the sewage of the settlement.
With free entrance, you will love spending some time in this natural landscape!
Get Amazed at the Temple of Poseidon at Cape Sounion
The Doric Temple of Poseidon in the Sounion Cape is one of the major monuments of the Golden Age of Athens, built strategically to overlook the Aegean Sea.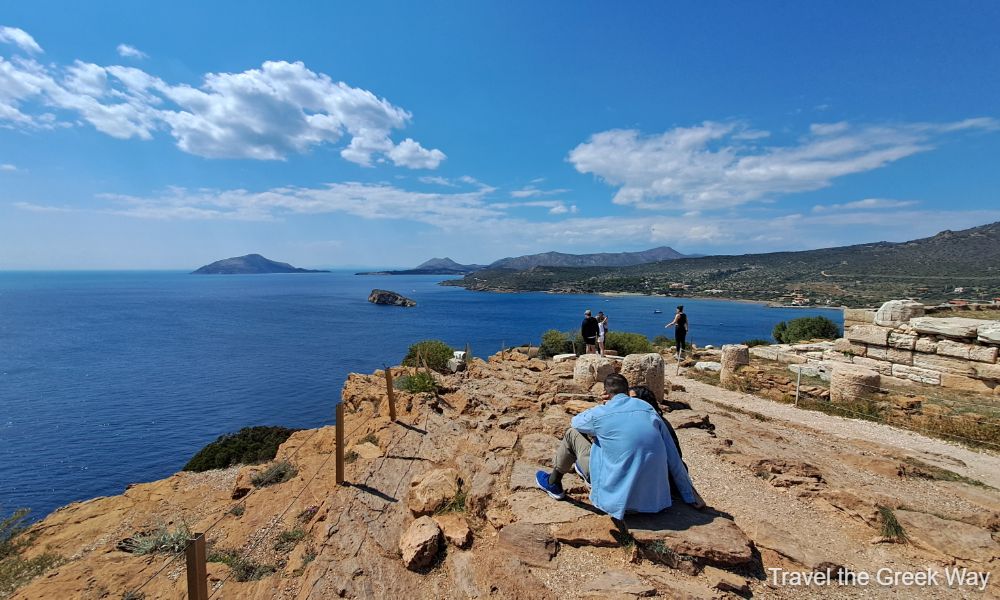 Built between 444 and 440 BCE, the temple of Poseidon was part of the sacred triangle, along with the temple of Aphaia in Aegina and the Parthenon in the Acropolis of Athens.
The ancient temple was dedicated to Poseidon, the Greek god of the sea, and was built with the silver that was extracted by the neighboring Lavrio Port (it is about 10 km away).
Cape Sounion is a popular sunset spot but can be visited at any time of day. Would you like to experience a private sunset tour from Athens with a seaside dinner? Book your Sounion tour here!
Hike Sounion National Park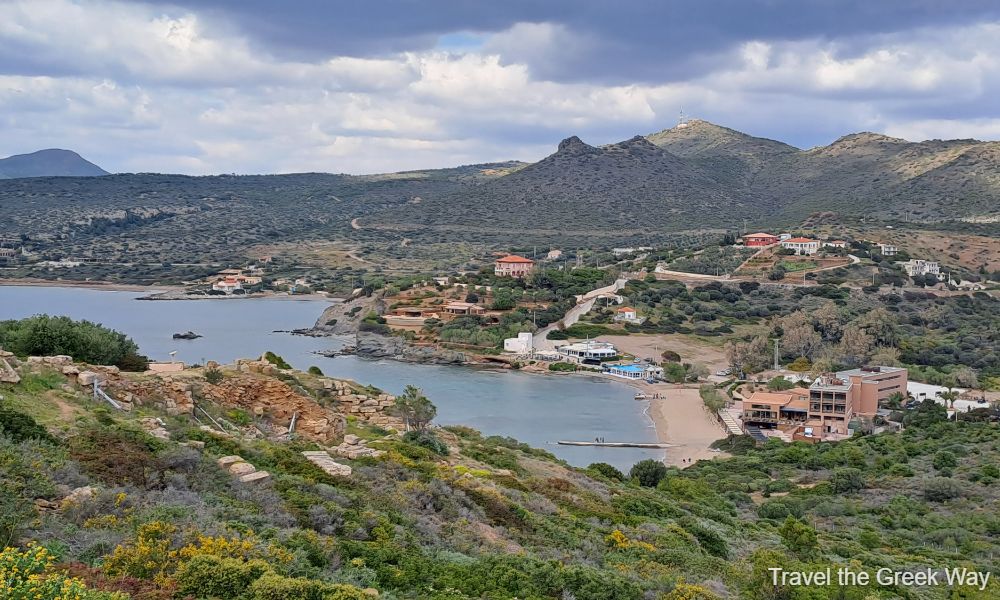 The Sounio National Park, starting from the area of the Poseidon Temple all the way to Lavrio, is one of the smallest national parks in Greece. There are trails in the park of about 8.6 km through dirt roads and forest trails, but they are not so well signposted.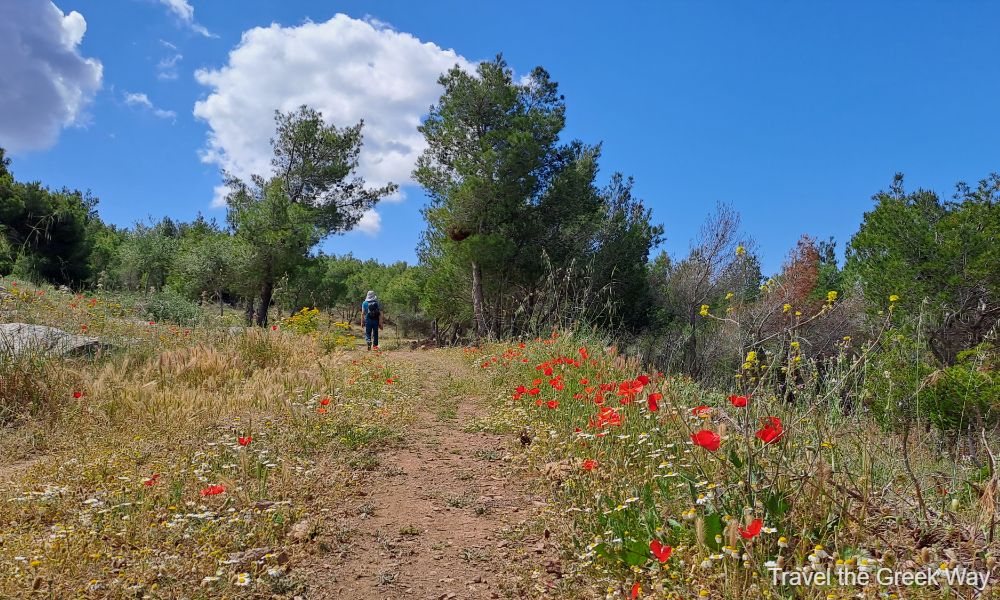 It is a relatively easy trail, running between pines and low vegetation and as expected with many mining monuments along the road.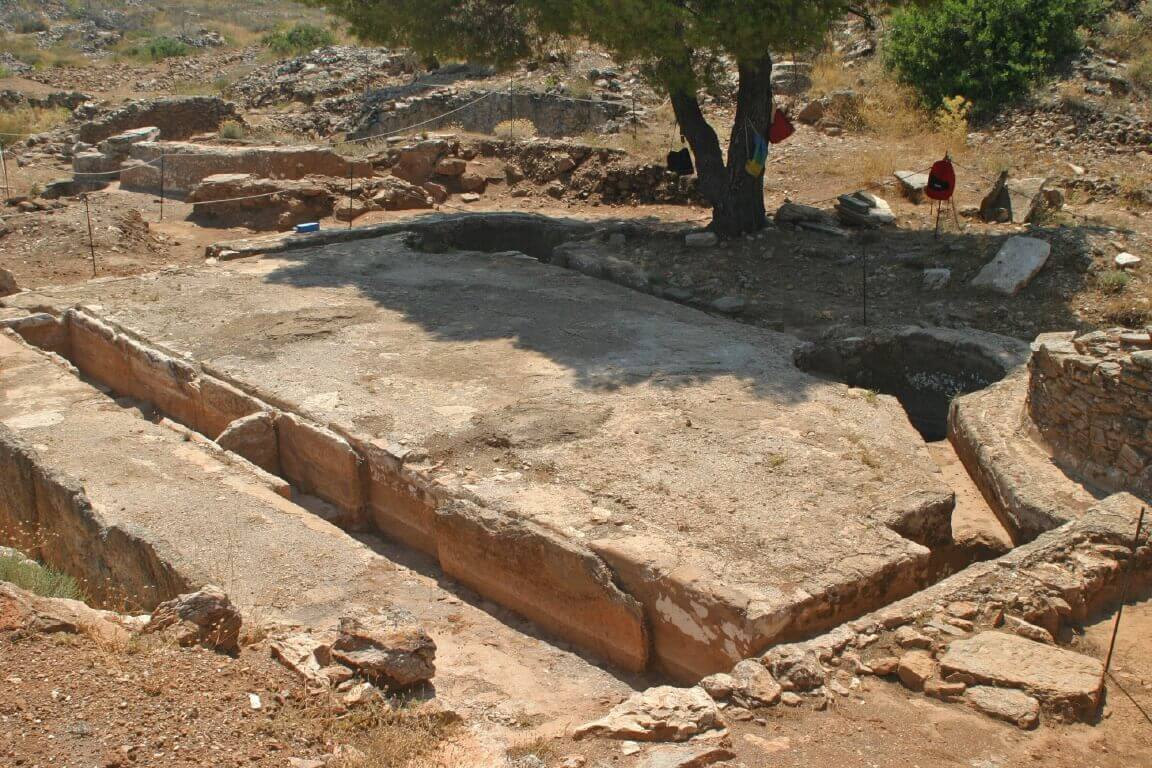 I find so interesting the silver washing basins, well-preserved structures just south of Chaos. They are located outdoors and give a good insight into the ore process and metal cleansing. The trail also offers beautiful views of the Aegean Sea!
The best time to hike in Sounio Park is anytime during the year except for the warm summer days as a good deal of the trail is exposed to the sun.
You may also enjoy: Hiking in Lavrio and Thorikos
Swim on the Sandy Beaches of Lavrio
Lavrio is a seaside town and there are quite a few beaches like Punta Zeza or Perdika that you can take a quick dip in. Perdika Beach is located 2.5 km south of the port where some old abandoned mines are also nearby.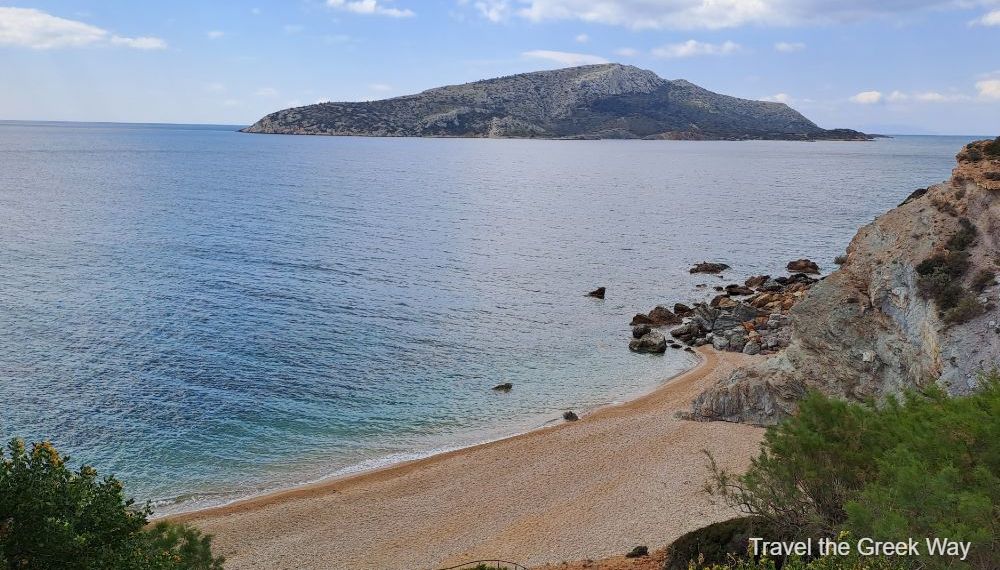 Another beautiful beach that I often visit every summer is about 4.7 km away from Cape Sounion a gorgeous bay called Legrena.
Legrena actually has two sandy beaches, both with crystal clear waters: the large one and the smaller one, called KAPE, that you have to drive for a little while through the settlement to get to the parking on top.
There is also a kiosk there during summer where you can get water or a snack. On both beaches there is no shade, so bring along your umbrella or a hat for protection from the sun.
Nightlife in Lavrio Port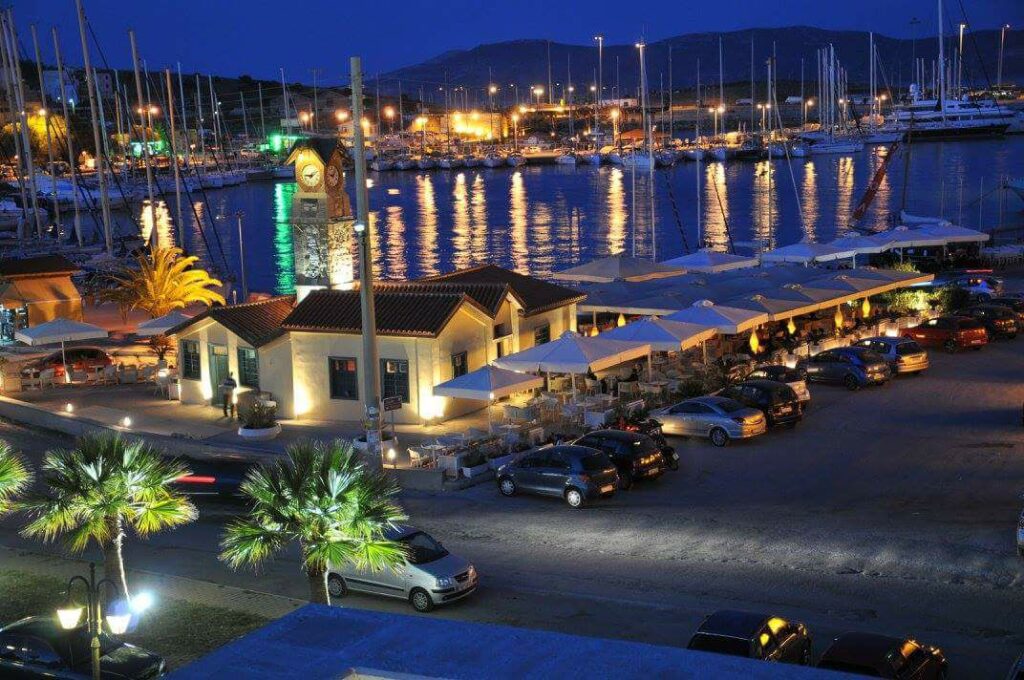 While it is not known for its bustling nightlife scene, there are still some options in Lavrio for those looking for a night out.
One popular spot for nightlife in Lavrio is the seaside promenade, which features several restaurants, bars, and cafes that stay open late into the evening. This area is particularly lively during the summer months when tourists flock to the town to enjoy the beaches and warm weather.
How to Get to Lavrio Port from Athens
Rental to Lavrio
The most convenient and scenic way to get to Lavrio Port is through Athens Riviera by rental car. That way you can make as many stops, for coffee, lunch by the sea or just to admire the sea views, as you want. You can also rent a car from Athens Airport and be there in half an hour.
Note that you are not allowed to park your car inside the port. You can park it in nearby paid private parking or you can park it for free inside the town of Lavrio. Just check that parking is allowed in the area.
Other ways to get to Lavrio are:
Athens to Lavrio
From central Athens, Marvommateon Street at Pedion tou Areos Park which is close to Victoria metro station, you can take the KTEL public bus to Lavrio and you can get there in about a 2-2.5 hour trip. The cost will be around €5-6 and the bus will drop you right inside the port.
If you get a taxi from Athens center it will cost you around €60 (during the daytime) and the trip lasts 1 to 1.5 hours.
Athens Airport to Lavrio
Lavrio Port is close to Athens International Airport. If you take the KTEL buses (€4-5) you will get to Lavrio in an hour but you will need to change buses in the Markopoulo area. By taxi, the trip is around 30′ and the cost is around €50 during the daytime.
Private Transfer with Luxury Vehicle
If you prefer the comfort and luxury of your own transfer with an English-speaking kind and courteous driver, then you should book a private transfer here!
Where to Stay in Lavrio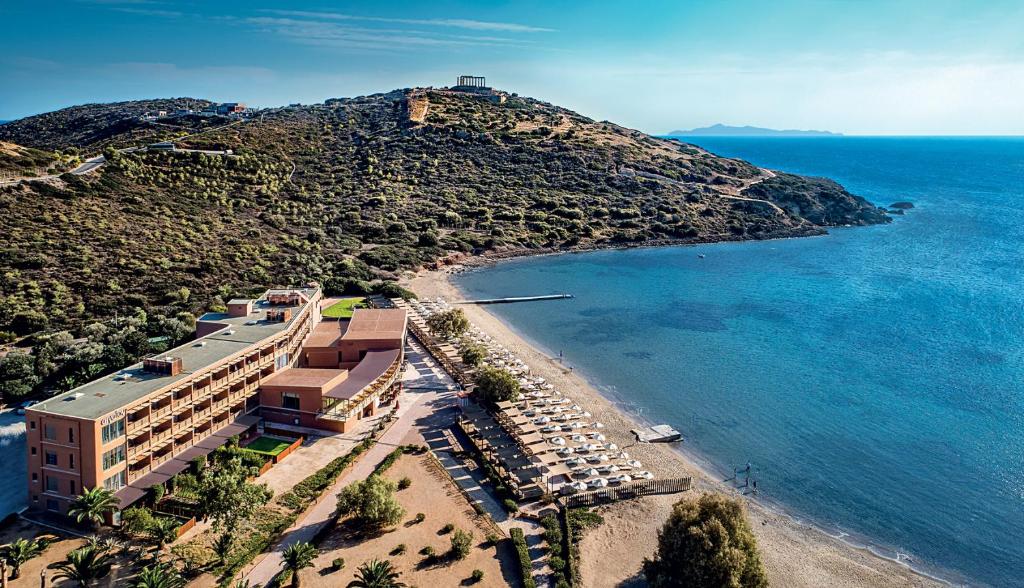 There is no great accommodation choice available in Lavrion. If you are staying there for a night, I highly recommend staying at the two seafront hotels in Sounion which is 10 km far or 15 minutes by car. Both Aegeon Beach Hotel and Cape Sounio Grecotel Boutique Resort are amazing beachfront hotels with impressive views of the Temple of Poseidon.
If you prefer to stay in an apartment close to the Lavrion port then you should check out the Komfort City Apartment "Elias" mit Meerblick.
Where do the Ferries Go from Lavrio?
Lavrio Port serves approximately 180,000 passengers per year. The other two ports of Athens are Piraeus and Rafina. However, if you want to go to Kea, Lavrio is the only port that gets to the island. The ferries also go to Kythnos, another low-key and authentic Greek island close to Kea.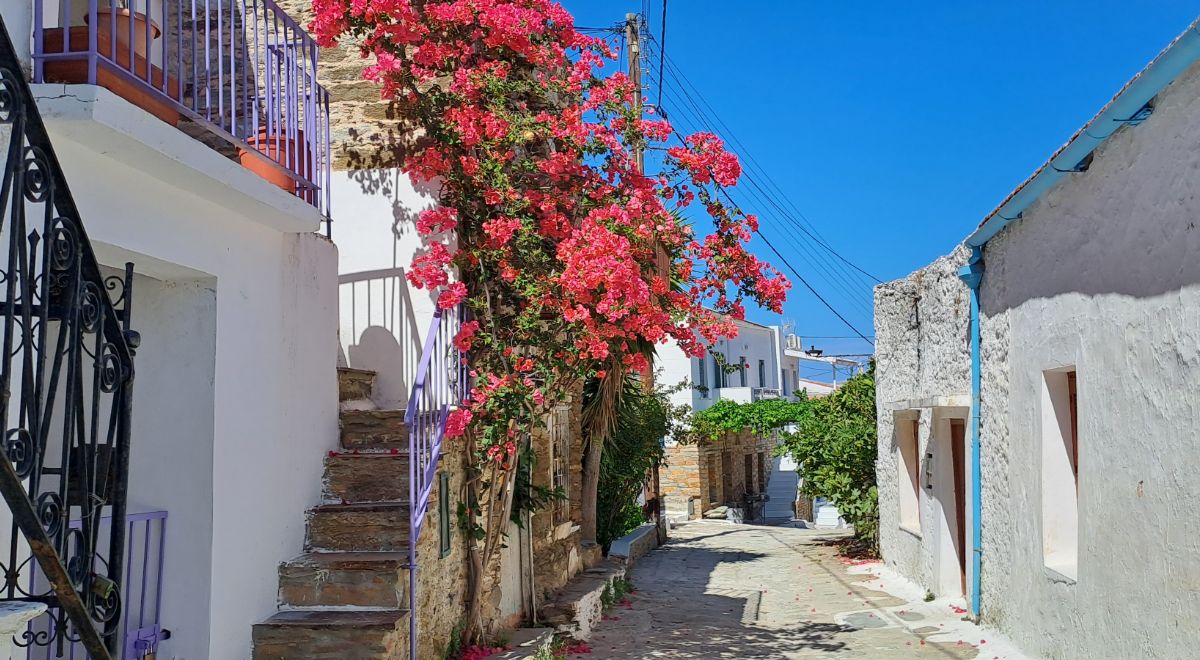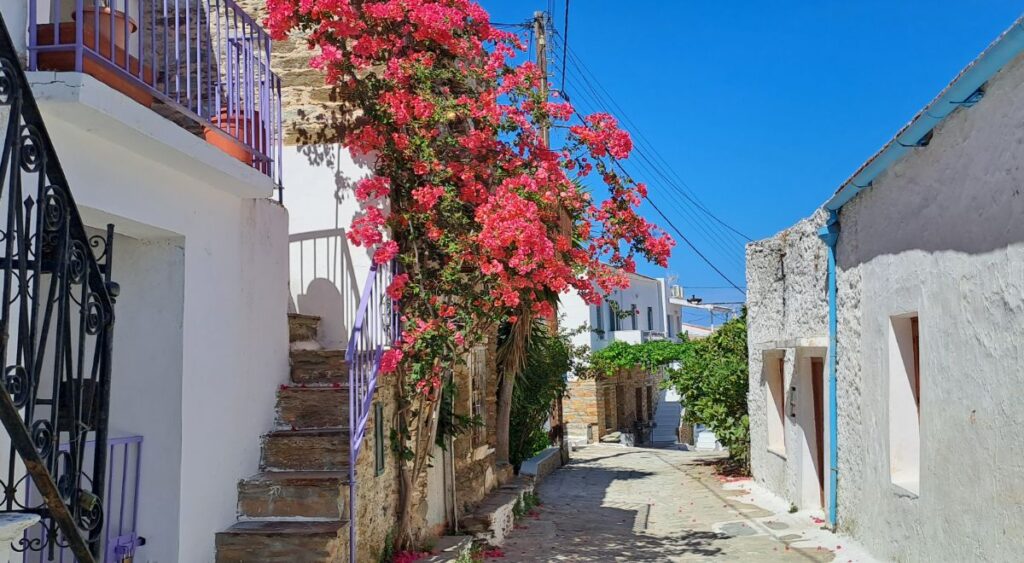 The ferries from Lavrio can go to other Cyclades islands such as Andros, Tinos, Syros, Paros, and Naxos. In addition, there may be some routes once a week to Milos, Kimolos, Folegandros, Sikinos, Ios, and possibly Santorini and Thirasia.
The downside to getting on a ferry to those islands from Lavrio is that it takes several hours to reach them. However, they can be much cheaper than the ferries departing from Piraeus.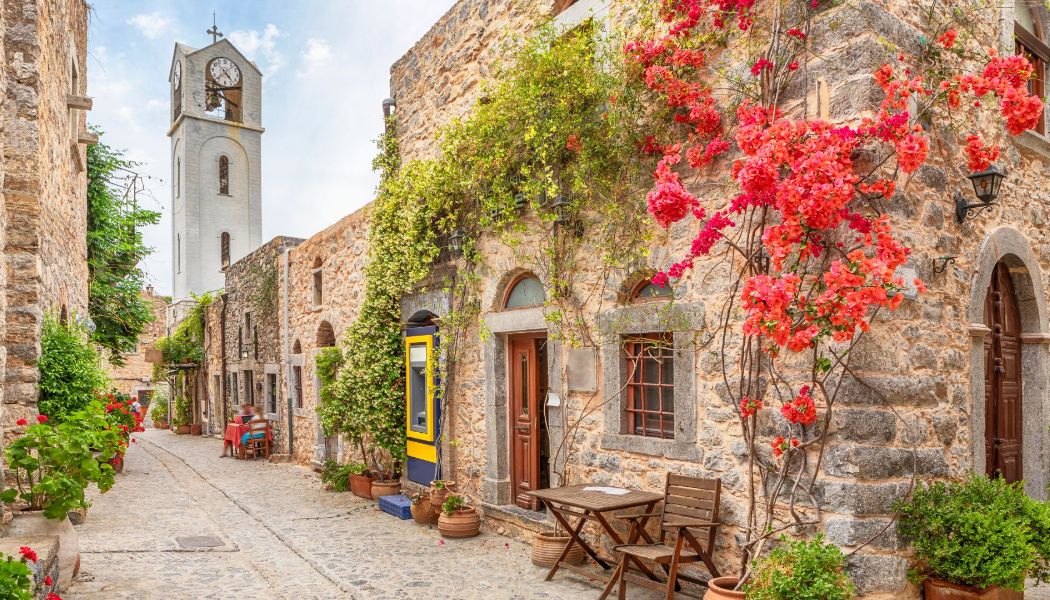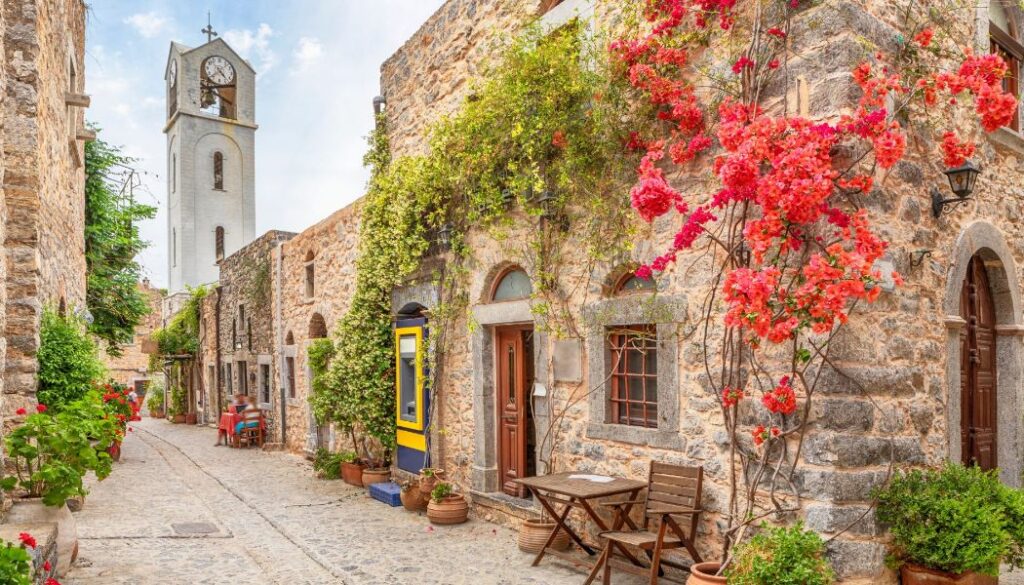 Other destinations that Lavrio port goes to are Evia, Agios Efstratios, Lemnos islands, and Kavala port in north Greece. Occasionally, those routes also pass by Chios and Psara islands.
I know that planning an itinerary for the islands can be so confusing! I suggest you check out Ferry Scanner, the best way to find up-to-date ferry information and book your ferry tickets in advance!
Why should you Prefer Lavrio Port to Piraeus?
Lavrio is much closer to the Athens airport than Piraeus and also much closer to the Cyclades than the port of Piraeus. It is a picturesque, small area with a relaxing atmosphere, and a less congested environment compared to the very busy, especially in the high season, Piraeus port.
Lavrio Port is also very popular for cruise ships, yachts, fishing boats, and cargo ships. For more info on Lavrio Port check out their official website here.
Best Time to Visit Lavrio Port
Lavrio port is working 365/7 with the exception of stormy days or similar bad weather. The port is at its busiest between May and September and in peak season from July to August, Lavrio can get very busy.
Best Tours in Southern Athens
Find below a few of the best privately organized tours in Athens that I believe stand out, to have a complete and authentic Greek experience:
What to Pack for Hiking in Greece
These are some of the essential items I recommend you have with you if you are going to hike in Greece:
Lavrio Google Map
Get your interactive map of Lavrio here, to drive to any of the places listed on our things to do in Paros.
Plan My Trip to Greece
Do you need a custom travel itinerary for Greece? Are you traveling solo, with your family or your friends and you need a tailor-made multi-day tour or a transfer within Greece?
If yes, please visit my dedicated Plan My Trip Page for a free itinerary!
How to get to Athens Port (Piraeus) from Athens Airport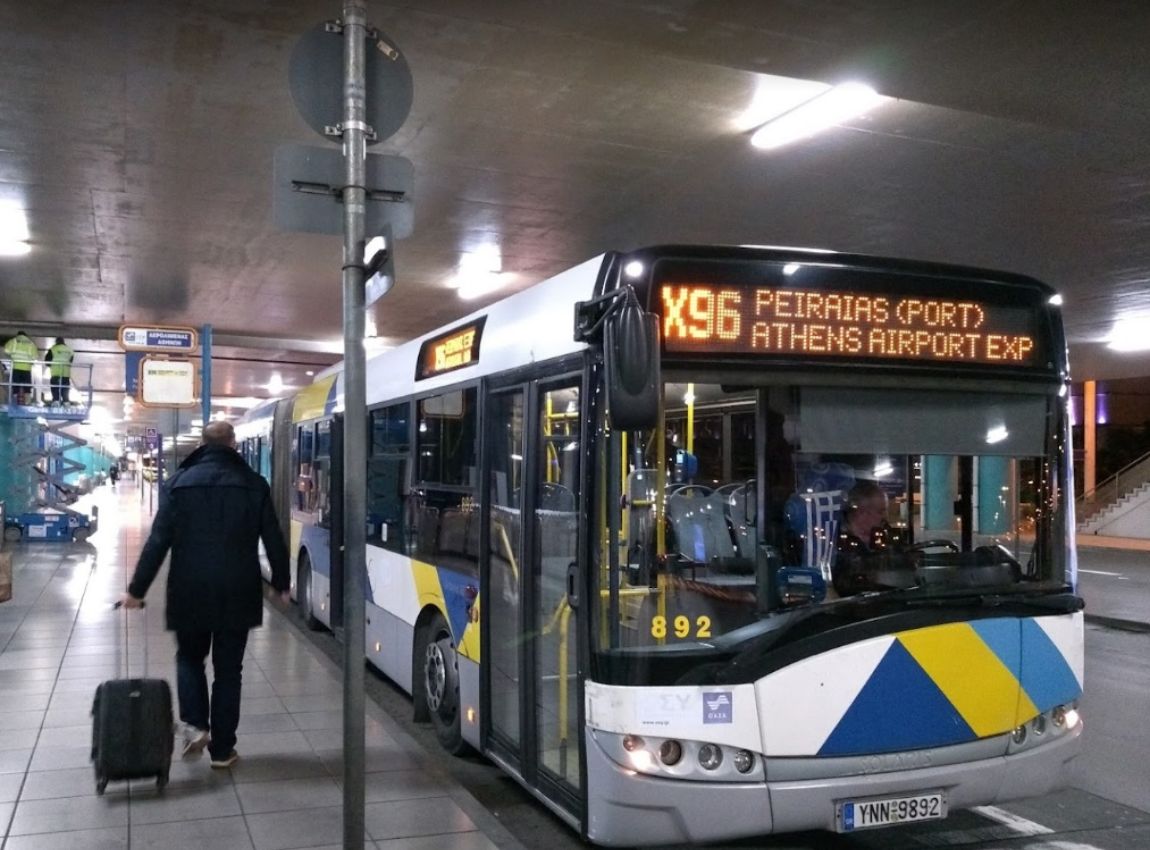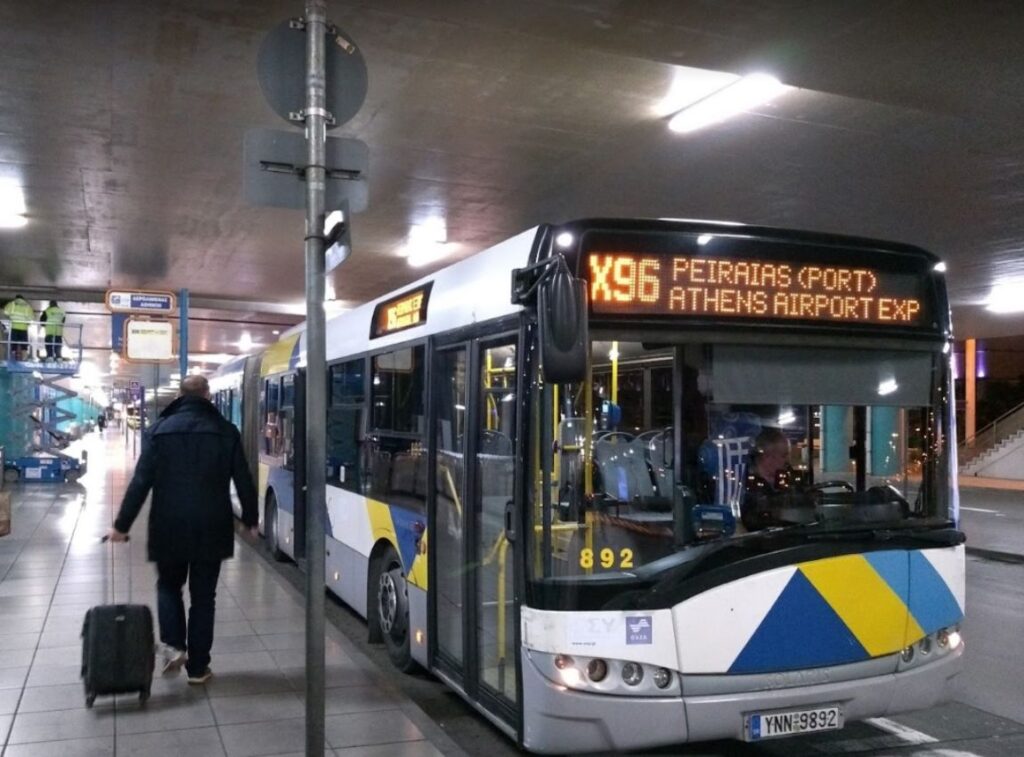 My Most Popular Posts
Did you visit Lavrio Port in Athens? Let me know what you think about visiting Lavrio in the comments, I'd love to hear whether I managed to get it onto your bucket list! Till next time, Evgenia❤️
Essential Travel Info for Greece
'Hello' and 'Thank You' in Greek: "Ya sou" and "Efharisto"
Booking.com: I use Booking.com because I can get the best deals on both hotels and apartments, free cancellations, and great prices!
Find Long-Term Rentals in Greece: You will find the best prices in Flatio
FerryScanner to book ferries to the Greek Islands
Athens Metro Website (timetables and ticket info)
Get Your Guide: For all your day or multi-day tours and city guide needs, I use Get Your Guide
Emergency Numbers Anywhere in Greece: AMBULANCE 166 – FIRE 199 – POLICE 100– EMERGENCY NUMBER 112
All rights reserved Travel the Greek Way. Republishing this article and/or any of its contents (photographs, text, links) is strictly prohibited.
Please follow and like us: